If you are searching for how much money do YouTubers make? How much money can you make on YouTube? What are the best ways to earn money on youtube? Then you have successfully landed at right place.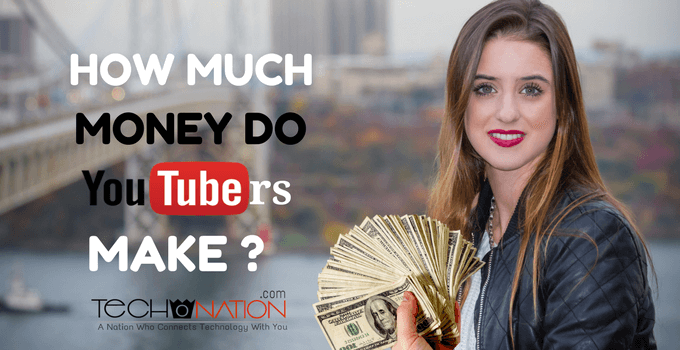 If you are wondering how much do YouTubers make in a year, then it's usual, you will know the answer until the end. In this article, we are going to discuss everything about seven most famous YouTubers and their income.
YouTubers work from their home and earn a dignified livelihood by always creating engaging video content.
Easiest Ways of Making Money on YouTube.
There are multiple ways of making money via youtube channel, but I have listed the best ones. Let's find out how to make the most out of your YouTube content.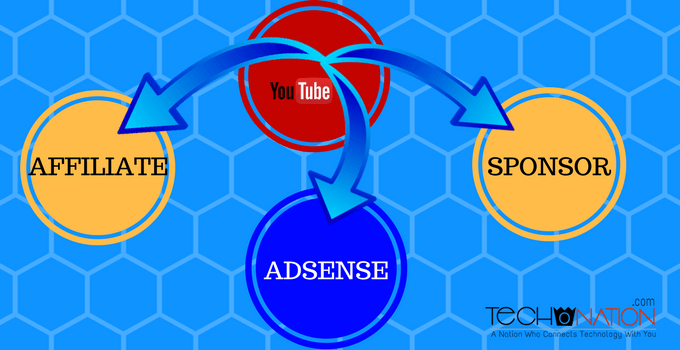 1- Sponsorship
Once you make a good subscriber base on your youtube channel, brands will start emailing you for their product's promotion in exchange for handsome money.
However, most of the times companies do not email to the YouTubers, but we have a big platform called Famebit. Well, the Famebit do the job of a third person to connect YouTubers with brands.
Famebit requires minimum of 5000 subscribers for approval. You are not going to get any sponsor if you don't have an active follower base. Minimum Sponsorship price is 30$ (for less subscribed channels).
You need to write an attractive proposal for getting sponsors. Once you succeed, you need to create a sponsored video on that product.
Sign Up On Famebit.com
Read: Install Dolby Atmos On Android without Root.
2- Be an Affiliate Marketer
By 'affiliate marketing' we mean selling items in return for a commission. There are hundreds of companies which would provide the affiliate marketers with real cool deals in exchange for the promotion of their products.
Even giants like Amazon and eBay are known to encourage affiliate marketers. There are lots of affiliate networks you can choose from such as ShareASale.com, ClickBank, Commission Junction and much more.
To make money as an affiliate marketer on YouTube, you can consider reviewing the items that give commission via videos. Creation of video reviews or video tutorials about the products can be a lucrative option.
Always make sure to provide links to the items you are selling, in the YouTube descriptions. You will not get any credits for the sales until and unless you use the affiliate link.
Also Check: Get iOS Emojis On Android No Root.
3- Google AdSense
Google AdSense is a superb way to monetize your YouTube videos. Google would provide your YouTube video or channel with relevant ads and allow you to make a substantial income from it.
Whenever one of your viewers hits the advertisement in your video, you will get a small commission. Advertisers bid on the ad spaces in the monetized accounts of the YouTubers.
The bidders who pay the highest amount gets to place their advertisement on a pre-roll video, a banner ad or in the sidebar of the YouTube channel.
Whenever your audience clicks on an ad, the company which placed the ad is charged by Google, and a portion of that money is handed over to the YouTuber. It shows us how YouTubers get paid on YouTube.
Read 11 Best Rooting Apps To Root Android Without PC.
How Do I Make Money with AdSense?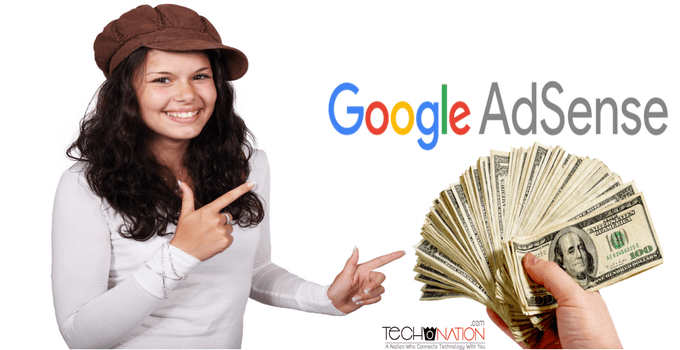 Your earnings would start to add up once you gather a substantial fan base who regularly watch your videos and therefore engage with the ads on your YouTube channel.
The more viewers you have, the greater the chances of them being interested in watching those advertisements.
Contextual ads are the reason why to make money with AdSense, but the first thing you need to do is expand your fan base.
Creation of fresh content and frequently engaging with your audience are two good ways of increasing the number of viewers. More viewers imply more engagement which in return means more money for you.
CPC, RPM, CPM Rates Explained.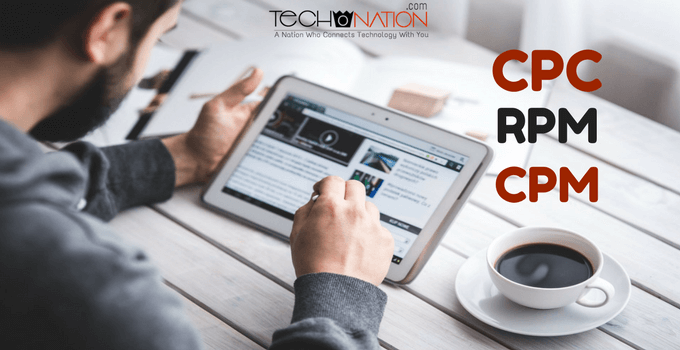 Let us make you familiar with the most commonly used AdSense terms – CPC, RPM and CPM rates. This terminology can answer your question "how much money do YouTubers make
CPC or Cost per click is the amount the YouTubers get every time someone clicks on the ad. To put it simply, CPC is the sum which Google pays you for every click on an ad on your YouTube video or website.
CPM or Cost per Thousand Impression- Advertisers who run the CPM ads quote a price per 1000 ads placed, and you'd get paid every time their ads make an appearance. As a YouTuber, you will be getting some money whenever a CPM advertisement is placed on your video and viewed by a user.
RPM or Revenue per Mile (thousand impressions)- This is a reporting feature which doesn't represent the original sum paid to the YouTuber. RPM doesn't tell us about the exact income of the creator; it is estimated revenue of the publisher for every 1000 views.
Check  15 Best iOS Emulators For Windows.
Factors About How much money do YouTubers make.
Your income from YouTube is going to depend on your number of viewers per video and your number of subscribers. You'd get between 0.10$ to 10$ for every 1000 views.
Your income is also dependent on how many of your viewers have AdBlock on their browsers. Always make your videos kid-friendly since children are less likely to block the ads.
The more the number of your sponsored videos, the greater your earnings will be.
Quick Facts to Estimate How Much Money Do YouTubers Make.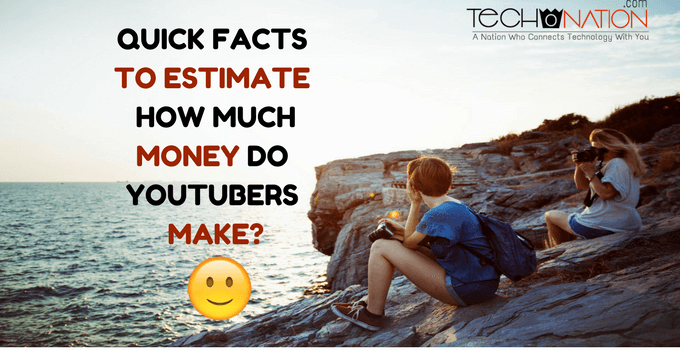 Making money on YouTube depends on a lot of factors. I made a list for some of these factors.
1- Channel niche.
2- Traffic country.
3- CPC (cost per click).
4- CPM (cost per mile or thousand).
5- The number of times Ad shown on views.
6- Video duration.
7- Watch time.
8- Views (indirectly).
1- Channel niche.
Niche aka topic of the videos is a big factor for making money on YouTube. Niches like financial, health, Technology, have more advertisers than comedy, prank, or another niche, which results in high earning.
2- Traffic country
Advertisers pay more in English speaking countries like USA, UK, AUSTRALIA, CANADA, NEWZEALAND, etc. While in Asian countries like India, Pakistan, Bangladesh, Afghanistan advertiser pay 5-10 times lower than English speaking countries.
3- CPC
Every time a viewer clicks on ad creator get paid CPC in English speaking countries is high, while in Asian countries CPC remains Low.
4- CPM
CPM means cost per thousand views every thousand views ad played and the creator gets paid. CPM in English countries is 4-10$, and in Asian countries, it is 0.10-2$.
5- The number of times an ad display on video.
Creators won't be paid for views they get paid for an ad shown on their video. The ratio of ads on videos remains 30:70 on an average, which means 30% views are getting a layer of ads on videos most of the times.
6- Video duration
Videos that are longer than 10 minutes have the options of showing ads multiple times. While videos that are shorter than 10minutes even not get ads most of the times.
7- WatchTime
The more time a user stays on video and watches it the more creator will get paid. Higher Viewing time results in higher earning.
8- Views
Well, subscribers aren't a money making factor even views aren't, but both these are indirectly related to making money. The more subscribers one has, the more one will get views the more one will get paid. Now you can get an idea about how much money do YouTubers make.
Read- Hide Apps On Android Without Root.
The Huge Changes in YouTube Algorithm 2022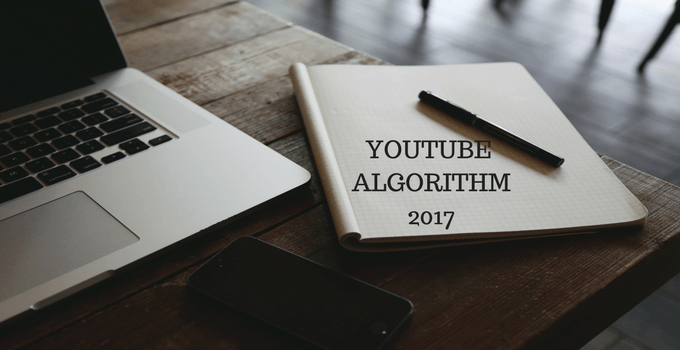 From April 2020 onwards, YouTube is no longer allowing video creators to earn money till they get 10,000 views.
The change in the rule is meant to weed out the cheaters. There are many bad players on YouTube who make use of other people's content to earn revenue.
They were uploading content owned by movie studios, record labels, and other successful video creators. In an attempt to do away with them YouTube has finally changed their policy.
From now onwards you will not be able to turn on the monetization feature unless you get 10,000-lifetime views on your video/channel.
7 Successful YouTubers and Their Income.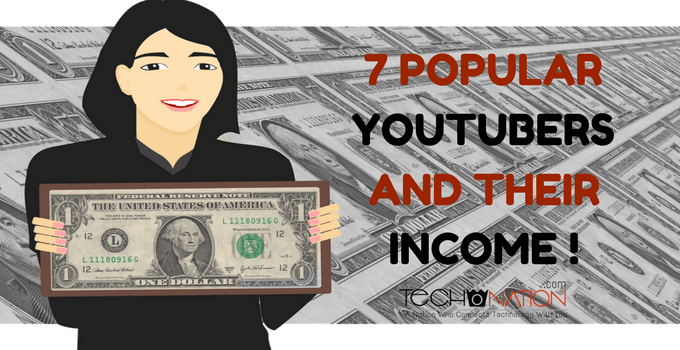 These are the world's most famous YouTubers keep reading to know how much money do YouTubers make per annum. Well, there are chances that their actual income may vary because YouTube earning is not constant at all.
1- PewDiePie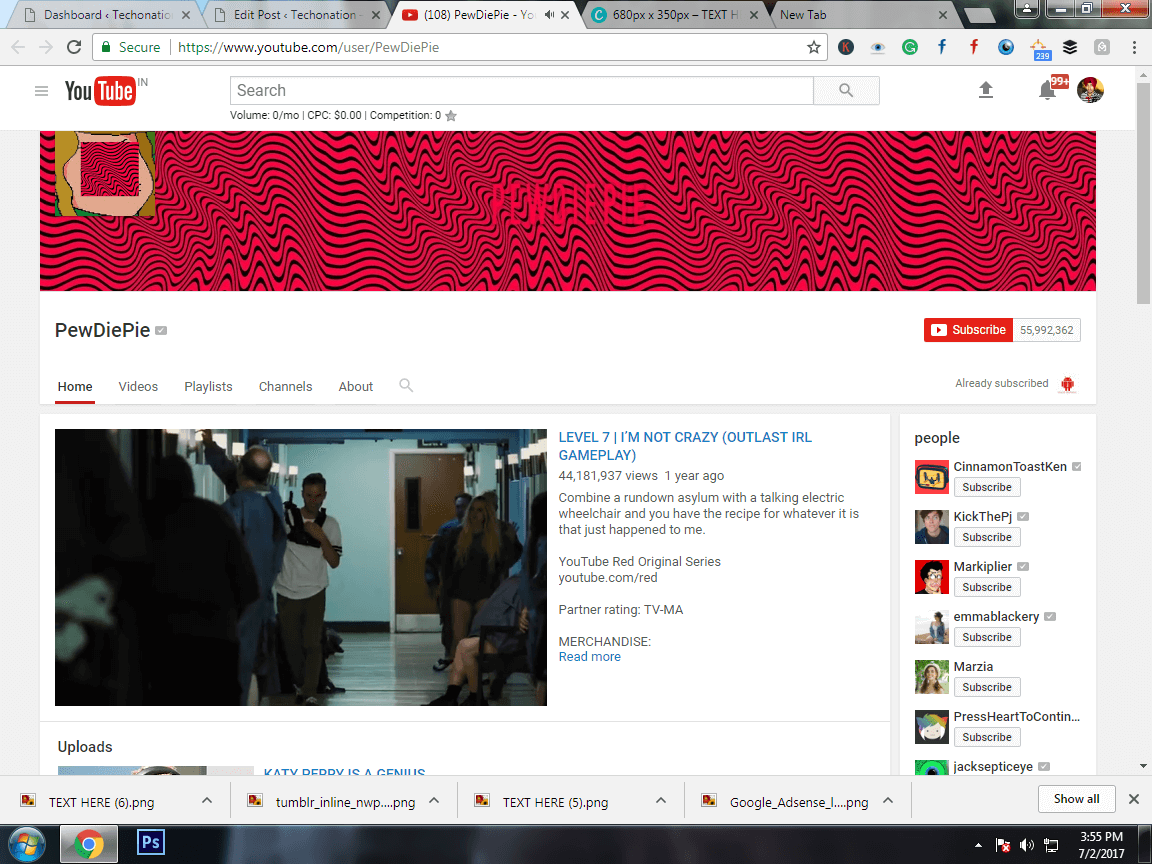 How much does PewDiePie make a year? With nearly 50,000,000 subscribers and over $15 million earnings so far, Swedish gamer Felix Arvid Ulf Kjellberg's PewDiePie is surely the top-grossing YouTube channel till date.
He quit his university to become a full-time gamer on YouTube. Felix who used to earn his living by working at a hotdog stand is now the highest-paid YouTube star of our times.
One of the first YouTubers to hit 10 billion views, Felix has been listed by Times Magazine as one of the most influential people of 2016.
His fans popularly known as the 'Bro Army' can engage with him and watch him play the games on his super-hit YouTube channel.
2- Roman Atwood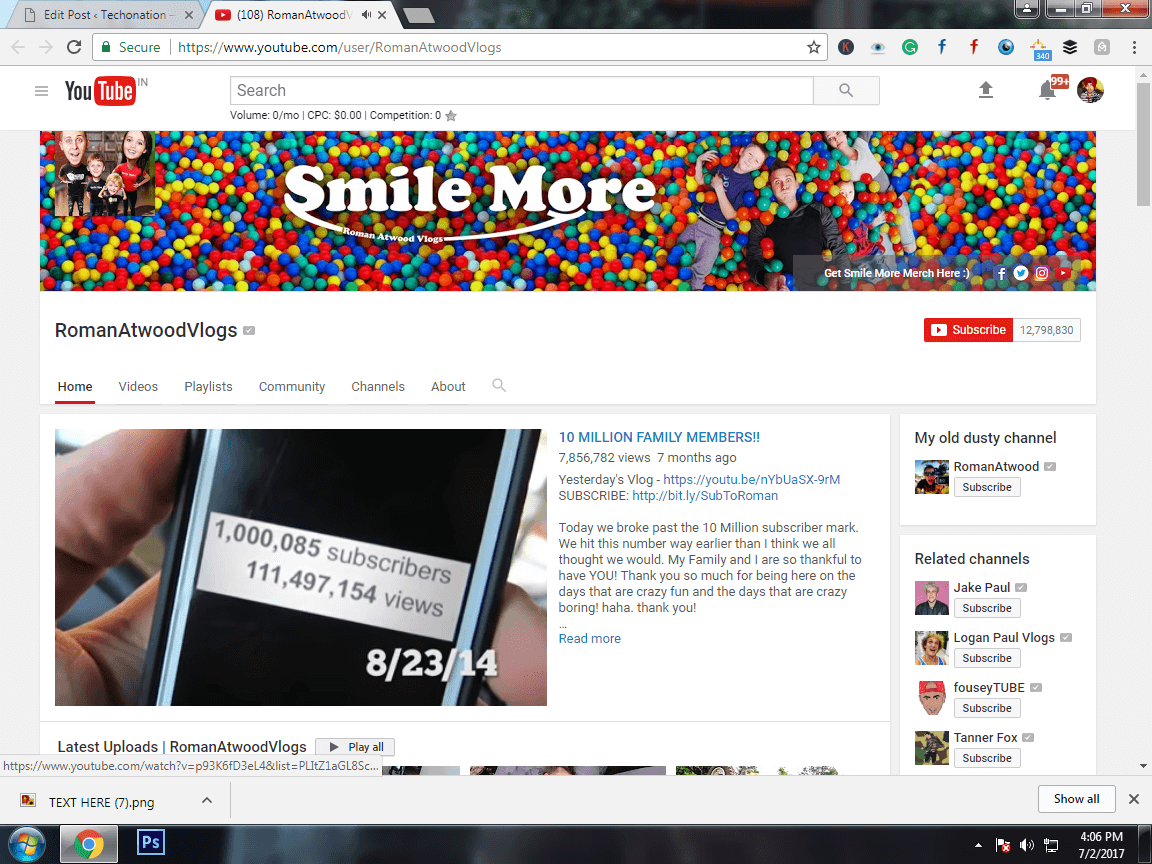 The much-loved prankster Roman Atwood is the second highest player on YouTube with over 10,152,692 subscribers and $8 million in earnings.
His YouTube channel gets over 10 million views making him one of the most successful pranksters on YouTube.
Roman's collaboration with other YouTube stars like Dennis Roady and Vitaly Z has culminated in a brand new feature film- Natural Born Pranksters.
3- Lilly Singh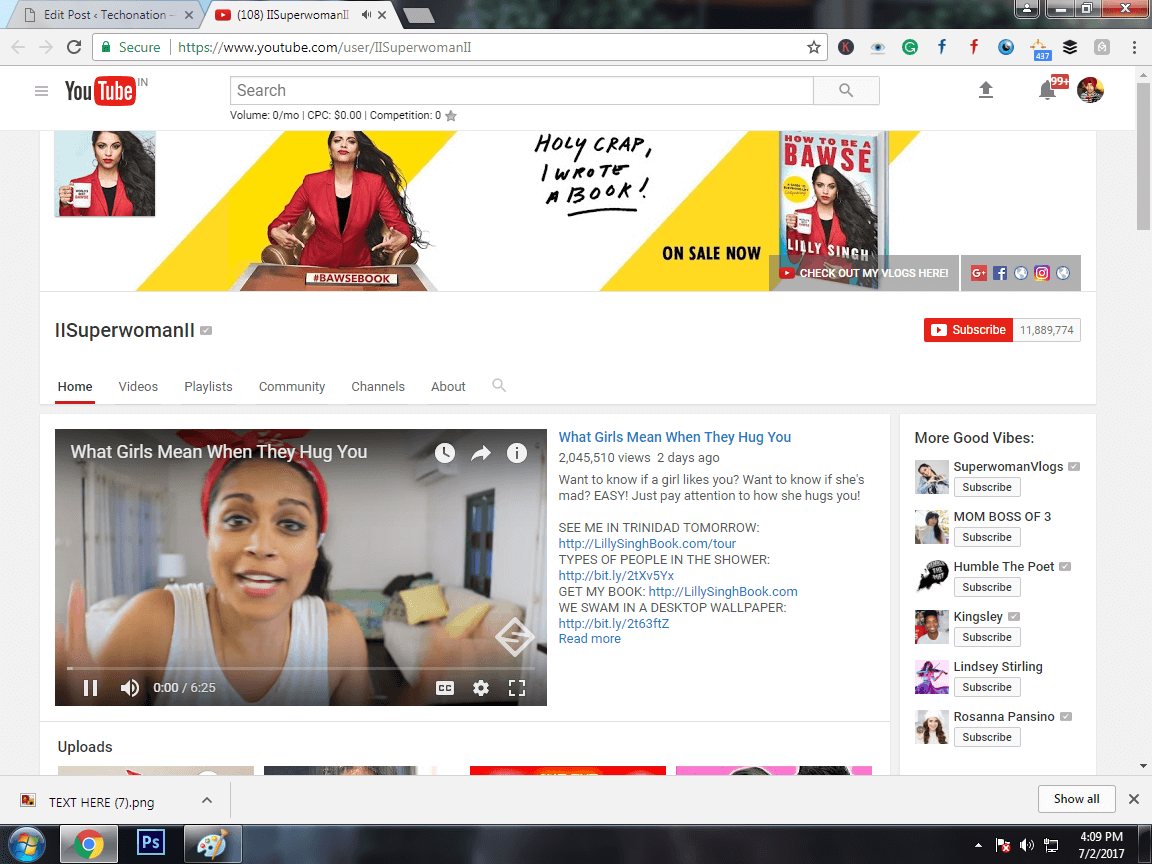 Lilly became a YouTuber in as a part of an attempt to cope with her depression. However, this talented comedian from Canada soon became a multimillionaire with over $7.5 earnings from YouTube.
With more than 11 million subscribers, Lilly has ranked 3rd on Forbes' list of World's Highest-Paid YouTube Stars.
She is also the recipient of several awards like the MTV Fandom Award, Teen Choice Award, People's Choice Award, and Streamy Awards.
4- Smosh
The comedy duo from Sacramento – Ian Andrew Hecox and Daniel Anthony Padilla, more famous as Smosh comes 4th in the list of highest paid YouTubers.
When you tune into the hilarious Smosh channel, you can choose from loads of parody sketches such as 'The Big What If,' 'Masterchef Millennials' and lots more.
Smosh also created a long-form series called Part-Timers for their YouTube fans, posting a fresh episode every week.
Hecox and Padilla are the first YouTube stars who have their wax figures at Madame Tussauds.
5- Rosanna Pansino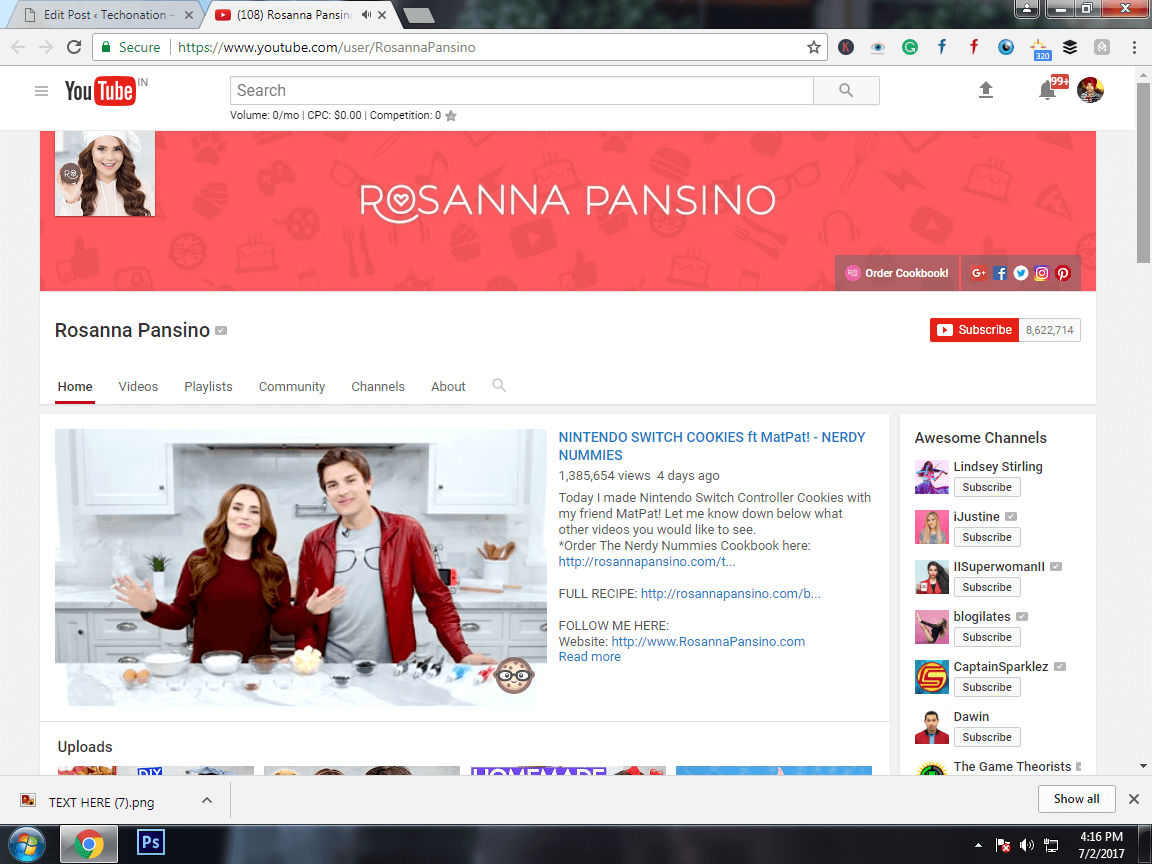 This baker and actress from the USA have become one of the most famous YouTube personalities for her popular cook show Nerdy Nummies.
Her baking videos on YouTube are famous and come with over hundreds of cake, cupcake and cookie recipes.
Her YouTube channel has more than 8 million subscribers, and she was the winner of the Shorty Award and The Taste Award.
6- Tyler Oakley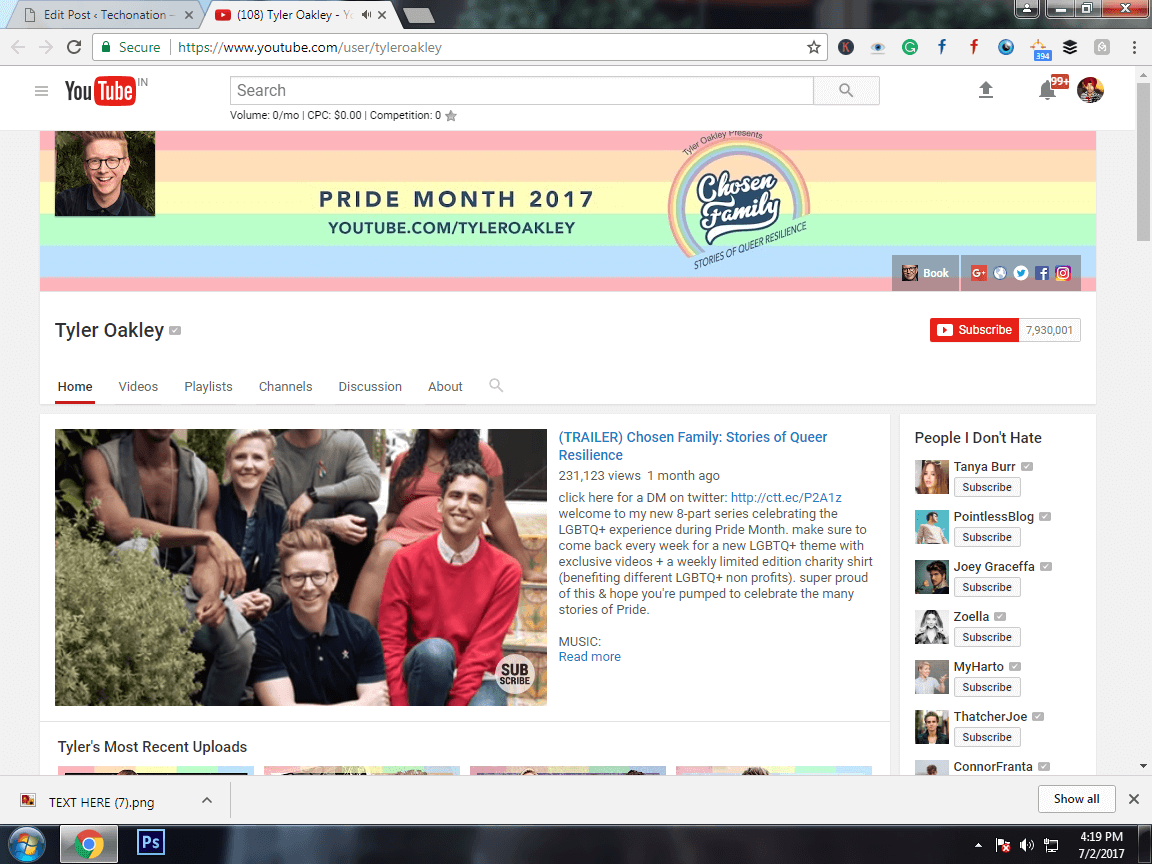 Oakley's YouTube videos range from interviews with Michelle Obama, trying out weird toys to guessing celebrity abs. The 27 years old YouTuber is also a prominent advocate for LGBT rights.
Oakley who is a part of Hollywood Reporter's Top 25 Digital Stars and the OUT Magazine's Power 50 is known to have raised over a million dollars for The Trevor Project- a free hotline for suicidal LGBTQ youth in America.
Presently Tyler has over 8, 087,828 subscribers and about $6 million in earnings from YouTube.
7- Markiplier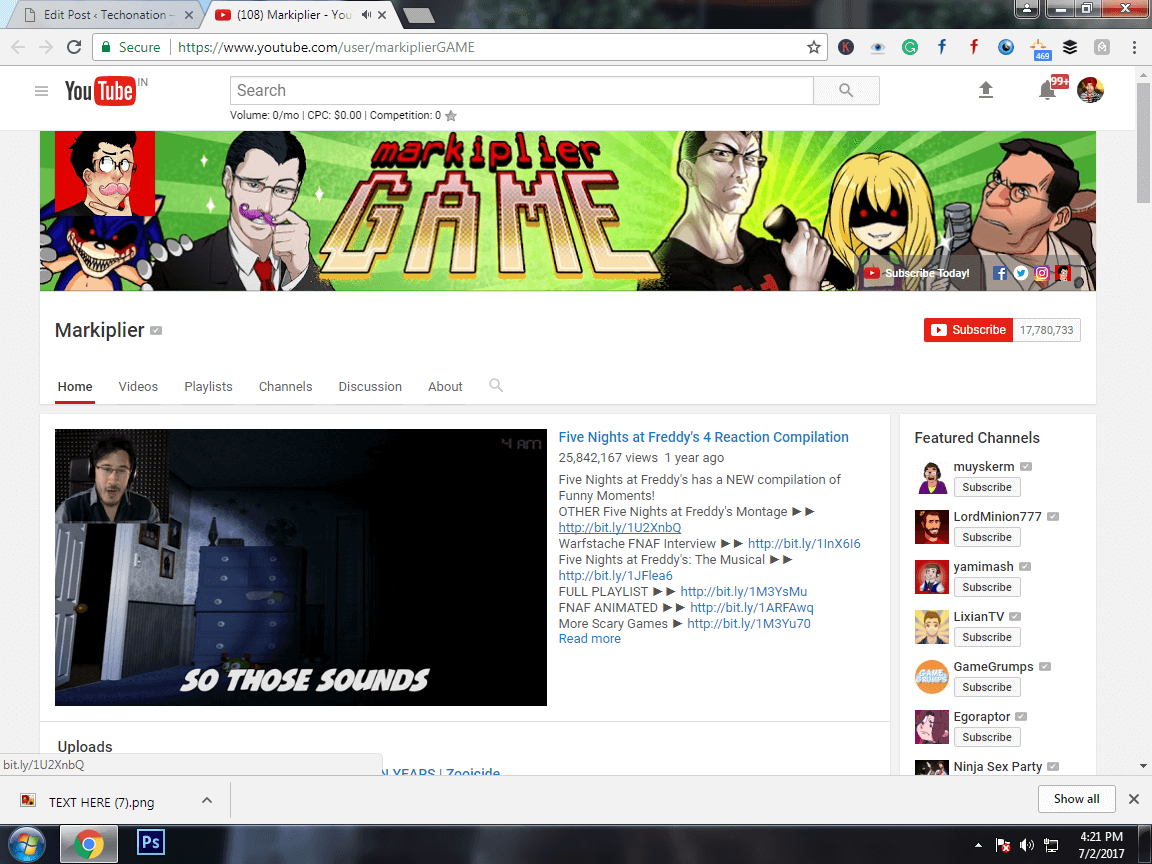 Mark Edward Fischbach with his YouTube channel Markiplier is much loved by his fans for his running commentaries during video game clips.
He gave up his career as a biomedical engineer to concentrate on full-time gaming, and his YouTube channel soon became a smash hit.
Till date, Mark has earned over $5.5 million with over 15,523,276 subscribers.
Let's Read- How To Recover Deleted Photos On Android.
Conclusion:
Finally, you have learned about how much money do YouTubers make per year; it's time for you to take notes and start creating compelling content for making money on YouTube.
Youtube income is not consistent, someday it will be 150$, another day it will be 500$. According to above stats, you can roughly estimate YouTube income.
Loved the post? Do share with your friends. 🙂
I have experience of running Youtube channels, you can ask me any question or just leave your feedback below.