A Virtual Private Network has become a sort of necessary security tool in our computer arsenal these days. With some people looking to track your internet movements and trying to hack into your personal and online data.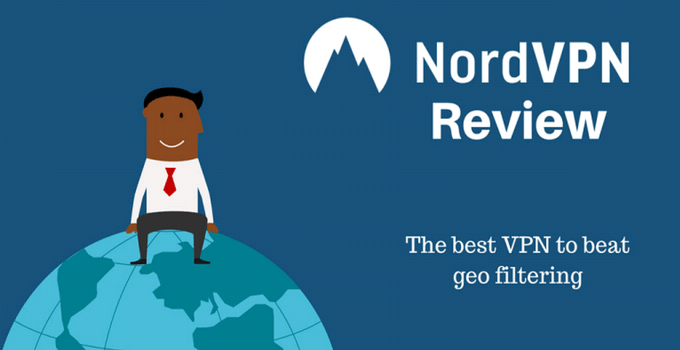 A VPN could be a useful method to prevent prying eyes on yourself. Well, a VPN works on the principle of ensuring that while you are surfing on the internet, all the traffic you receive is routed via a remote server using a random IP Address.
VPN helps to hide your real IP Address and your ISP. Protecting your IP Address on the internet ensures that your privacy is safe online and nobody can track your exact location.
What is NordVPN?
Currently, NordVPN is among the leading VPN service providers you will come across the internet. The organization is based out of Panama and has a network of remote servers established all across the world.

NordVPN helps to make sure that your real IP Address is always hidden from websites that could track you and from people trying to hack your data.
Also, NordVPN provides a lot of exciting features to all its users that not only keep their desktop or laptop protected; it also ensure the safety of online data on your smartphone devices. Download here and make full use of your internet freedom.
How is NordVPN useful?
As mentioned above, NordVPN is among the best-rated VPN services available on the internet. The organization currently has well over 1000 different remote servers located in over 58 countries across the world.
Most of the bigger countries across the world have multiple servers established across them such as the United States which is nearly home to 300 of those servers. Other modern countries such as the United Kingdom, Germany, and France also have dozens of servers established across them to provide you with random IP Addresses.
All these servers are specifically optimized to perform a primary function. These services could include any one or more of the major features provided by NordVPN to ensure your safety across the internet.
Installing and Using NordVPN
The process of registering and installing NordVPN on your desktop is straightforward. All you need to do is visit their website and choose a plan according to the features it provides and your requirements.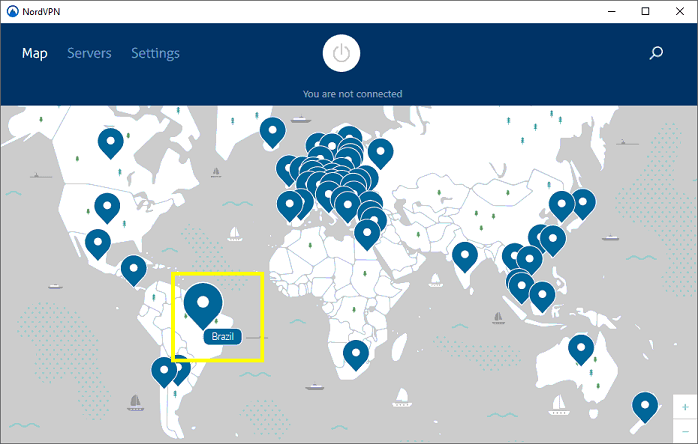 Once you have registered on their website, you would get an activated username and password which will help you to make full use of the NordVPN features. After registration, you can download and install the NordVPN desktop app on your device.
The app is straightforward to use and understand. When you open the app, you will be able to see a mini-world map with markers placed on some countries. These markers represent the countries where NordVPN has established its remote servers.
You can choose to select any server you want depending upon your requirements. You can also switch to a server list by selecting the option at the top-left corner of your screen where these servers sorted via their capacity and the features these servers could provide.
Features of NordVPN
Given below is the list of important features that NordVPN offers to its customers. NordVPN has a big list of features.
Large number of Dedicated Server
As mentioned above, NordVPN currently has over 1000 different servers spread across the world. These servers specifically dedicated to performing single functions for you. You can choose to connect to any of these servers depending upon your requirements.
Protecting your Identity Online
The primary purpose of using a VPN is to ensure that your real IP Address always remains hidden from the websites that could track your location to gather data about you.
Some extra features
Below are some more features of NordVPN.
Unlimited P2P networks  
One significant restriction about using VPNs was the ability to transfer data over P2P networks. Most of the VPNs present across the internet today never allowed you to transmit data beyond a permissible limit over P2P networks.
However, NordVPN does not have any such limitations. You can transfer any number of files and data over their network.
Netflix is always available
Many people have complained about the non-availability of Netflix to them outside the United States as the service is not available outside the US.
Additionally, no other VPN provider was also able to bypass their filters to show Netflix outside the US consistently. It has somehow managed to find a way past its filters always to provide its users with high-quality Netflix content.
Dedicated IP Address
NordVPN also provides its customer with the option to get a dedicated IP Address from a remote server all to themselves. Usually, when you connect to NordVPN servers, you will get a random IP Address over that server.
This fake IP Address would always be different, but you can now choose to buy a dedicated IP Address which would always be available for you to hide your real IP Address when you decide to surf online.
How much does NordVPN cost?
On the offset, NordVPN feels slightly more expensive than other VPN services, but when you take into account the significant number of functionalities that it provides, it seems like a bargain.

You can choose to buy any of the 3 budget plans – monthly, half-yearly or yearly as your subscription pack. They start from a low price of $5.75 per month and provide you with all the functions mentioned above.
Besides, you will also get access to their smartphone apps available for both Android and iOS a platform which ensures that your privacy is maintained on your smartphones as well.
Wrapping Up
The risk of being cyber-attacked is increasing day-by-day with people looking to take advantage of other people's online data. Due to online hazards, ensuring your safety online is of paramount importance.
With a high-quality VPN service installed on your device such as NordVPN, you can prevent people and websites from tracking your movements online. NordVPN ensures that your real IP Address well protected from prying eyes and make sure there is no way someone would be able to track your geographical location.