As businesses are booming online, more people are hopping on the internet for fast, efficient and cost-effective means of communication. Online media communication is enabling businesses and economies all over the world to expand at a tremendous rate.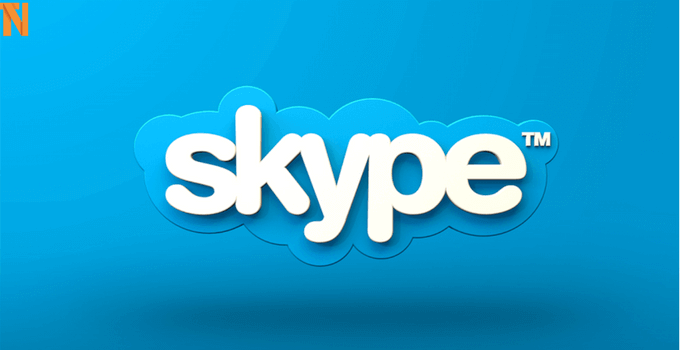 Amongst so many means of collaboration between clients and customers online, over the year Skype has proved to be one of the most effective means of communication.
Consider the possibility of infinite possibility. – Marianne Williamson
How to Сollaborate with Skype for Business Online?
Skype is an instant messaging application that allows communication via text messages and video chat calls. Users can also send files in the form of documents, images, and videos via Skype.
Skype also enables video conference calls. Download the latest version of Skype to experience the power of streamline communications and bridge the gap and loopholes in your business.
Saving Time with Instant File Sharing
In this information overload age, we are constantly bombarded with information from social networks, blogs, news applications on your phones, etc., getting the right information is a luxury and a huge time saver.
"Time is money" ~ Benjamin Franklin
Skype makes sharing of information easy and fast. Sharing files, documents and images add depth to the conversation with your client or customer. Almost instantly you can share your screen with the person you are talking with and present anything that appears on your desktop can be seen and shared.
Conference Calls by Creating Groups
Do you have a team seating at Shanghai waiting to take instructions from your head office based in Bangalore? No problem! Skype makes it easy to create separate groups for different teams and have a video conference call with any team.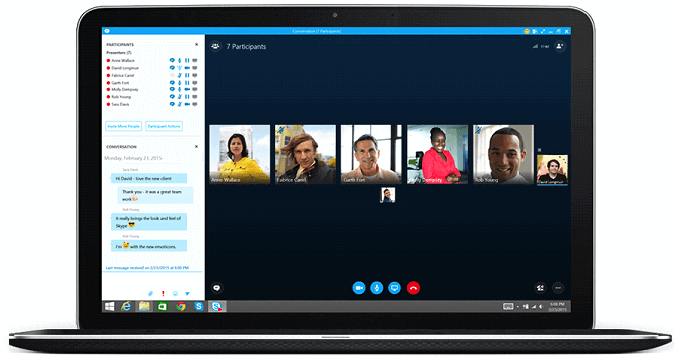 Simply create a new group with the participants you want to add. Ideally, you would create an appointment for your team, but on Skype, you can jump on and create collections of people for a quick chat.
Syncing Skype with Microsoft OneNote
Now if you are presenting an idea, rather than making it a one-way presentation you could ask other people's ideas too. Using OneNote, the presenter could allow shared notes with participants.
You could allocate one minute for your team to contribute individual ideas on the shared note, while you could compose your ideas on a private note.
Recording Your Presentations
There are some reasons for a presenter to record a call or presentation. It may record and review a dry run presentation, or it could be necessary for reporting purposes.
Whatever might be the case Skype will let you record the conversation without any third party applications. You have the option of saving the recording in an MP4, audio or video file format.
Calling Landlines, Mobiles and Managing Credits Using Skype Manager
Nowadays it is normal to have international calls for various businesses. Managing and overcoming cost and adjusting to relative time zones are some issue in international business.
Skype-to-Skype calls are free of cost, but you can even make low-cost calls to landline and mobile phones using Skype credit or one of the monthly calling subscription plans.
Conclusion
Moreover, Skype Manager – a web-based management tool used to manage Skype for businesses of all sizes. You can choose to create Skype accounts and allocate Skype credit to your team and keep track of everyone's spending.