Are you looking for the best hookup apps for Android/iOS? Yes? This post is dedicated to you. In this online world, there are so many hookup apps that were made to connect with like-minded people. Dating is a gentleman's game, and you got to be sweet, gentle, and, most importantly, be yourself rather than faking it.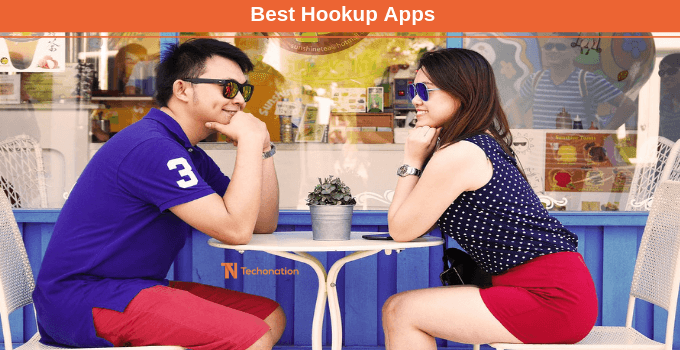 But there's a difference. Let's understand the difference between just random dating apps and the best Hookup apps. Here's an example: In dating apps, you may find people sometimes looking only for friendship, and it thus takes a long time for you to figure out the way to hook up.
Whereas, these free hookup apps are mostly designed with a hookup first agenda. People who join these applications are mainly looking for quick hookups. That is the reason why most of these applications want your credit card information to verify whether you're genuine or just another fake tinder profile made to catfish you.
Also Read: Best Music Downloader apps
10 Best Hookup Apps For Android & iOS
We know you're quite overwhelmed seeing so many apps, especially on the android play store. This is why we've made a list of 10 best hookup apps that you'll love.
Well, You may find luck in dating apps too. So, we've included some dating apps as well on this list. We have also shared the guide to Check who viewed your FB profile.
10) PURE: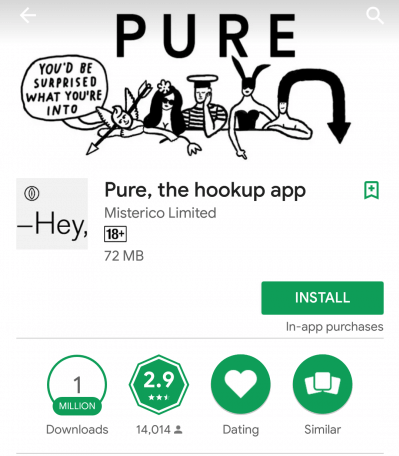 As the name suggests, this app is only made for pure no-strings-attached sexuality. Gone are those days when you have to act witty with your text replies. This app is designed for having quick sexual interaction and even tells you to act like strangers after you've had intercourse. "No strings attached" is the only main rule to follow.
To sum it up, this app is the solution to one-night enjoyment. The downside is that, while it's a free application, it asks for your credit card info. The userbase is quite less when compared to various dating apps. Otherwise, this is probably the best hookup centric app you're going to find on the play store.
You can download it here.
9) OkCupid Dating: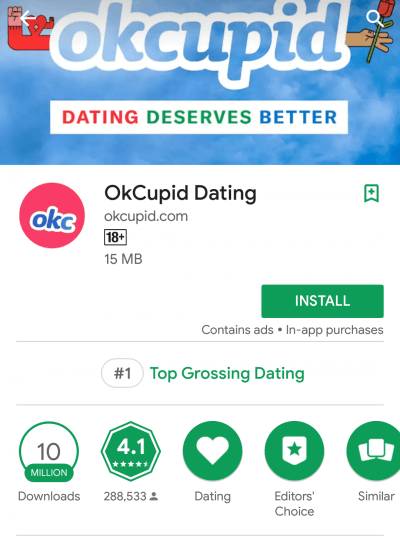 OkCupid is rated as one of the best apps for online dating. It has over 10,000,000+ installs and is rated 4.1 on the play store. In the world of random dating apps, OkCupid brings in the modern vibe, which is apparent with their website. They also support the LGBTQ community, which is excellent.
OkCupid never makes you look like a loser in the dating world. It still carries out the modern hipster vibe, and it's not purely focussed on hook up but rather makes dating fun without compromising on the hookup factor. OkCupid is one of the best hookup apps for iOS and Android.
The compatibility factors which they take into account is quite amazing. The process can be tedious sometimes, which is the only downside of this app. If you got a little patience, then OkCupid can be the best dating app for you.
You can download this application here.
8) Zoosk:
Zoosk's prime focus is on behavioral matching. Imagine there are millions of users right in front of you, for you to choose the right partner. It's quite overwhelming. This is where Zoosk does all the job for you.
It monitors your behavior online (Of course only on the app, right online privacy!), and based on your practice, it goes on to find the perfect match for you. There's the free version and paid version as well. You know very well that you've to pay in the end to take things forward.
One thing we want to warn you about is the number of fake profiles present in this app is ridiculous. So, be careful with that. Zoosk boasts a user base of 40 million singles, so you might want to spend $30 for a single month of paid subscription in the end. The concept is excellent as it's based on your behavior.
You can download this app here.
7) Clover: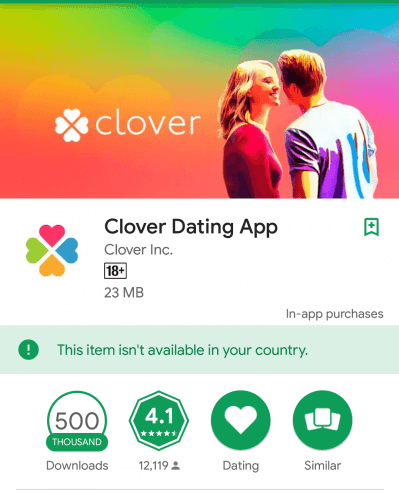 Clover is a dating focussed android app that concentrates on getting dates and matching people likewise. People are calling the fastest dating app on the play store. Why? Because it gets dates quickly than you can imagine.
Just like OkCupid, this app also asks you questions to filter out the unwanted matches to get you that perfect tailored match. It is one of the best hookup apps for Android.
You may feel paying for an application isn't worth it, but with Clover, the subscription just costs $20 a month, and by keeping all the reviews in mind, We find it an excellent investment to make to up your dating game. Although this makes dating fast, If you still want it more quickly, PURE is the way to go.
You can check this app out here.
Must Read:
6) Grindr: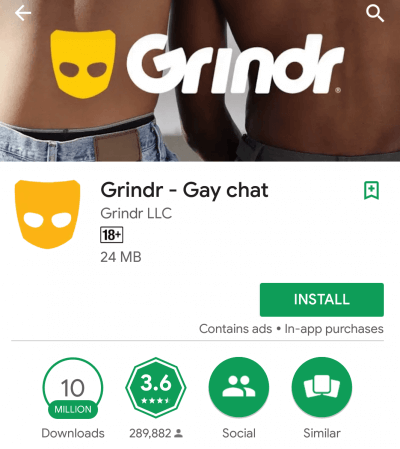 Grindr's main focus lies in bringing queer people together. Rather than calling itself just another dating app, Grindr calls itself the largest social networking app for gay, bi, trans and queer people. If you don't fall under this category, we recommend you skip this app.
People on Grindr are usually looking for a hookup. It makes it easy for gay people to mingle faster and discover more gay people around them.
The subscription is $10 per month; however, you can use the app for free without paying anything. The subscription just gives some handy features such as read receipts, no ads. etc
You can check this app here.
5) HER: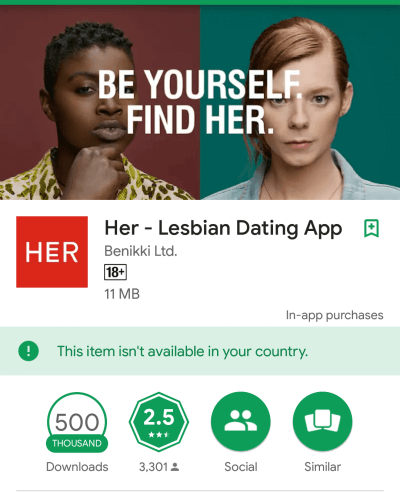 This app is an award-winning app to find the perfect lesbian you always wanted to meet. While other dating and hookup apps are focussed both on male and female, this application focuses only on women. As the title aptly says, it's only for HER. It's not 100% hookup focussed but mixes dating and hookup.
This app is created by queer women for queer women, thus glorifying the cause. You either have to be lesbian, bisexual, or a queer woman to register in this app—only lesbians and a plethora of lesbians, nothing else.
You can download this app here.
4) Bumble: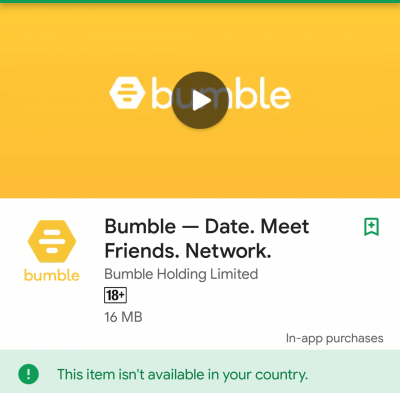 It is the dating app that men always wanted. This app has over 30M userbase so that you have plenty of matches. In Bumble, everything's reversed. It is generally taken into the assumption that men have to text first. It's real, and in many applications, women don't text men first. Not in Bumble, my friend.
In Bumble, the woman has to initiate the conversation, and the men will reply within 24 hours. In the case of homo matches, Either one can make a choice. Awesome, isn't it? Do keep in mind that you may encounter some bugs in the application, but overall it's one of the best hookup apps for Android.
You can download Bumble here.
3) MeetMe: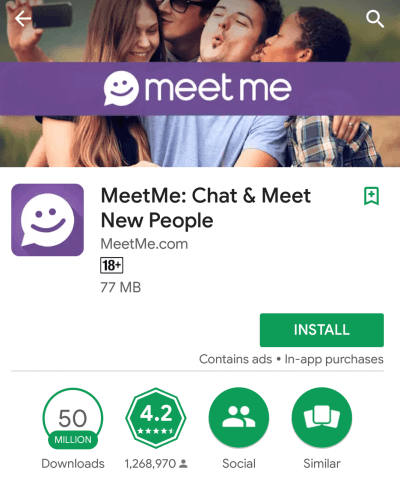 The title itself conveys everything. Boasting of a 100M+ userbase, MeetMe is not just another dating app. It helps you find people near you who have got similar interests as you. Chatting is the old method. You can video call singles in your area and share your world with them.
However, chatting as an option still stays. You can live stream to the world and connect with like-minded individuals. It's for all ages, so It doesn't qualify itself as a hookup app.
You may try your luck as many found success with this application too! It's one of the best dating apps for Android phones right now.
You can download MeetMe here.
2) Happn: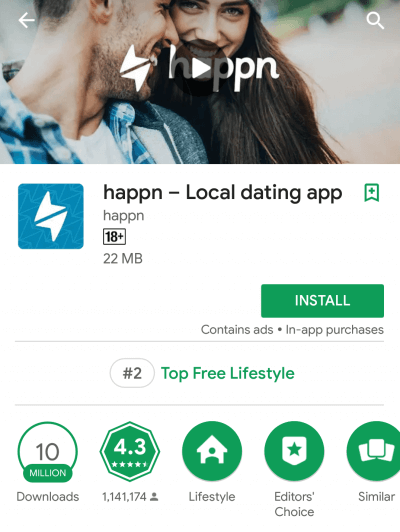 Happn is a fantastic application. It uses your GPS to track people who have crossed the same path as you. If there aren't any users in your area, this app isn't going to work for you.
If you ever feel hesitant or scared while approaching a girl who's just sitting in front of you, We'd recommend Happn. If she's on Happn, she's immediately going to pop up on the app, and you can do the talking.
You can download Happn here.
1) Tinder: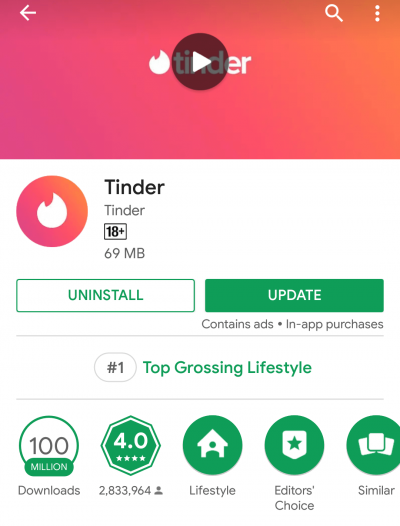 This is the last android application on the list. It is probably the most popular dating application in the world. Almost all the users present on other dating applications are likely current on Tinder. Some use only Tinder and nothing else. Follow this tutorial to use Tinder without FB.
The advantage of being the most popular application is that you get to discover many singles in your area. It has a location feature that allows you to discover a single within the set mile radius. It even has filters according to age. Tinder is the king of all the best dating apps for Android.
In Tinder, a person generally has to swipe right if he/she likes the other person, and then there's a match. Both can have a chat and take things further. It's not purely focussed on hookup, but any app can be a hookup app if you make it. The free version does the job quite well.
Did you know Youtube was first mistaken to be a dating site!
You can download Tinder here.
FAQs About Hookup Apps
Q. What are the hookup apps?
These apps are a kind of dating apps built for smartphones that let you connect with people nearby. You can use these hookup apps to find people who live close to you and are willing to meet and date new people.
Q. Are these hookup apps safe to use?
Yes, all these best hookup apps enlisted here are made by reputed developers and are pretty safe to use. You can use them without worrying about anything.
Q. Is it necessary to opt for the paid subscription?
No. It is not necessary to get a paid subscription in any of the hookup apps mentioned in the list. Albeit, you can opt for their paid services to unlock premium features.
Q. Who is eligible to use these hookup apps?
Anyone aged above 18, who is looking for a partner to either date or hookup can use these hookup apps. It doesn't matter whether you are single, couple, male, female, LGBTQ, or belong to any community; you can use these apps. There are no such restrictions to use this app apart from the minimum age.
Q. How do these apps find people around who are looking for a date?
These hookup apps use your device's location service to know your location. Similarly, they use the location service of other people as well. When you and the other person are in the radius of your desired location, it shows you their profile.
Must Read:
Wrapping up:
That's it for the list of top 10 best hookup apps for Android and iOS. Do let us know which app did you find the most effective in this list? If you have any questions or doubts, then leave them in the comments section below.