Are you looking for the best YOPmail Alternatives? If yes, then you have landed on the right page as today I am going to share the list of best sites like YOPmail with you. So, without further ado, let's get started.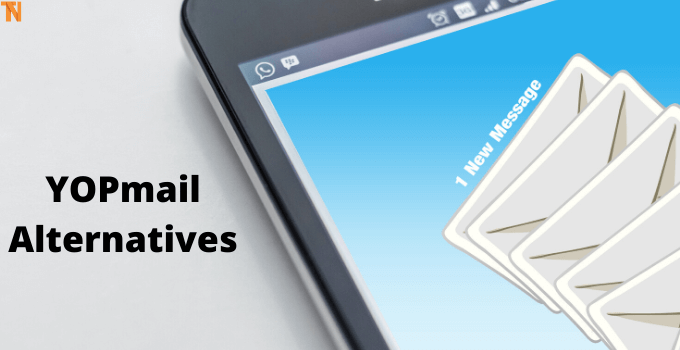 I have provided the best possible services for disposable email addresses. So make sure to go through these alternatives to YOPMail one by one. If you want us to add more options, then leave a comment below.
I have also shared the best 10-minute mail alternatives. This service is also quite similar to YOPmail.
What is YOPmail?
YOPmail is one of the best platforms that offer free services of disposable and temporary emails. You can use these temporary emails to sign up for websites where you don't want to share your actual email.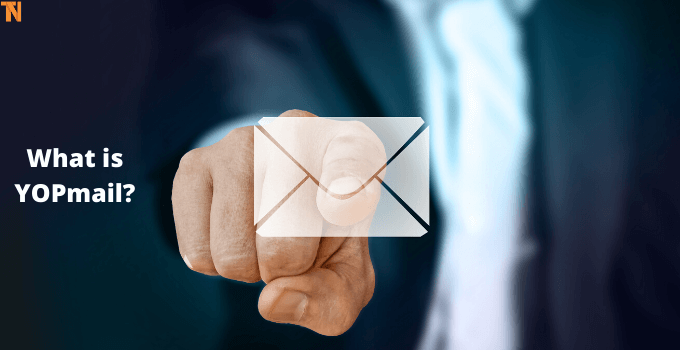 YOPmail is extremely easy to use service. It doesn't require much stuff to get started. You just need to choose a username, and that's it. After selecting the username, you'll be redirected to the inbox page where you can check the mails.
The best thing about the YOPmail service is that it keeps all the messages for up to 8 days, which means you can re-use the service if you desire. However, you can also delete emails manually if you want.
Overall, it is an excellent service for users who don't want to compromise with their security and privacy. However, because of the popularity, most of the services know that YOPmail provides disposable mail.
And that's why they have prohibited people with YOPmail emails. And now, you can not use YOPmail on such websites. It is the reason why most of the people crave for YOPmail alternatives.
10 Best YOPmail Alternatives for Disposable Emails
Well, don't worry because YOPmail is not only such service and there are a bunch of alternatives to it. Though most of them are not such popular, they offer the same thing. So, here are the ten best YOPmail alternatives for you.
The first YOPmail alternative is Dispostable. It allows users to create temporary email addresses that you can use while signing up for suspicious services to avoid spam.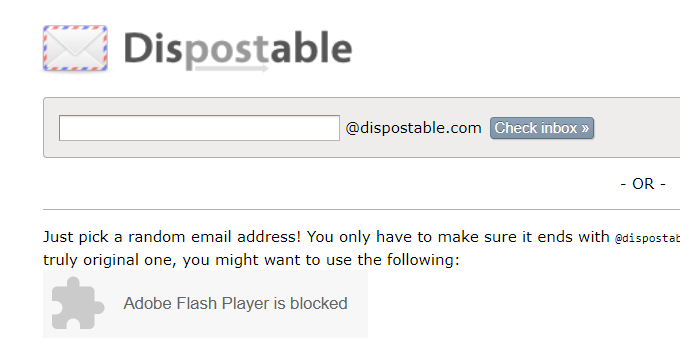 The best thing about Dispostable is that it takes just a few seconds to create a new email address. Also, it keeps a log of your recently used emails so that you can re-use those emails in the future if needed.
Another thing that attracted me is that it stores all the unread emails for the next two days and checked emails for two months on their servers before deleting them.
Must Read: CamScanner Alternatives
The next disposable email service in our list is Guerrilla Mail. It is one of the oldest services on our list. It offers almost identical features to YOPmail, such as custom username, compose mail, mail forwarding, and many others.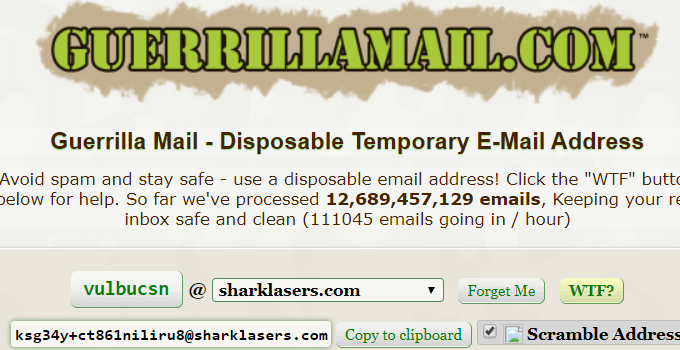 However, the thing that made it the best YOPmail alternative is the number of domain extensions it offers. It offers more than 11 domains to choose from, which means you can make 11 different email accounts with the same username.
It comes handy because most of the website detects some domain extensions and restrict them from creating accounts. With all the necessary features, Guerrilla Mail is definitely worth giving a try. Also, download truecaller alternatives for your Android phone.
Mailinator is another excellent free disposable and fake email address service and one of the best alternatives to YOPMail. Like other disposable email services, it also doesn't ask any details while creating a fake email. You just need to put the username, and that's it.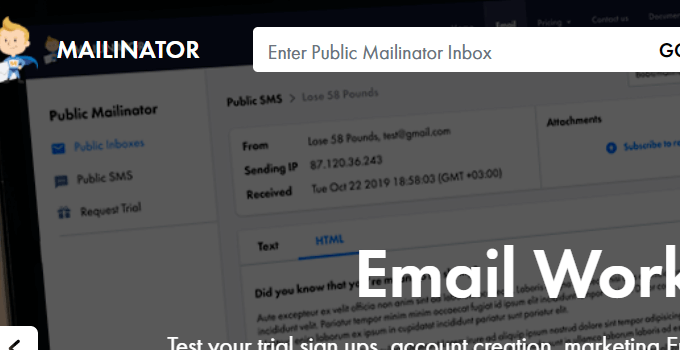 With this, you can create an email with @mailinator.com as the suffix within few clicks. You can use this email when you register yourself on a website that seems a bit fishy so that your primary email address will be secured from the email spams.
Also Check: Rufus Alternatives
FakeInbox is yet another popular YOPmail alternatives that you can use. Here you just need to visit the website and click on generate a random email address, and it will provide a random email address to you.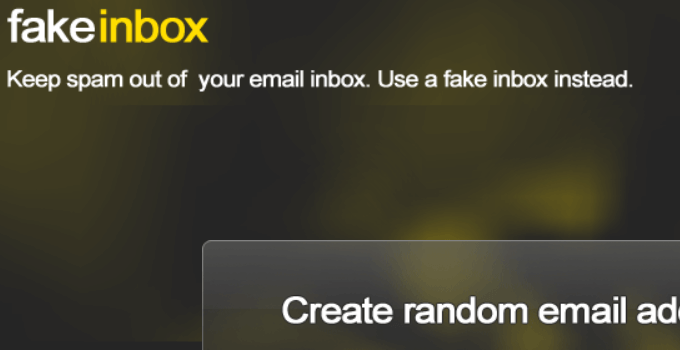 You can also choose a custom username while creating a temporary email. You'll get a 60 minutes access to that email, and if you want to extend it, then you can do that too.
You can create as many disposable emails as you wish. All emails that you'll receive last for up to four days, and you can use the same mail even after a year.
Also Read: Evernote Alternatives
Crazy Mailing is another one among the top YOPMail alternatives that has impressed me a lot. It has most of the features similar to YOPmail, but unlike YOPmail, you can use Crazy Mailing for even sending emails too. YOPmail doesn't allow it, and it makes Crazy Mailing a great alternative to YOPmail.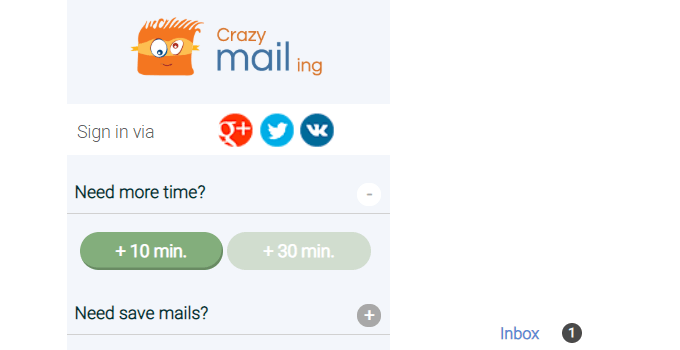 Along with that, you can forward all the emails that you've received on that temporary email to your primary email so that you can use them in the future as well. However, you need to log in with a free account if you want to explore these additional features.
Dropmail is one of the best YOPMail alternatives that can replace your YOPmail needs is DropMail. It is a very popular temporary email generating service that has evolved so much to stay in the game.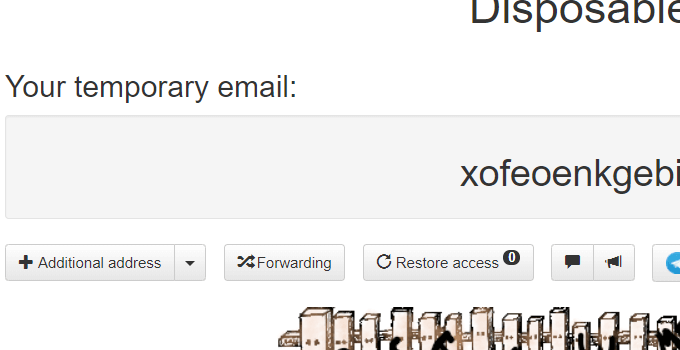 Unlike others, it doesn't allow you to choose a username manually; instead, it gives you a random temporary email. They offer ten different domains to generate fake email addresses. Even you can manually choose which domain you want to use.
Also, it supports email forwarding so that you can get all the important emails directly to your original email without compromising your privacy. Also, the email forwarding will be disabled automatically once you destroy the temporary email. Also, download VLC player alternatives for full HD experience.
Getnada, formerly known as GetAirMail, is a well-known service when it comes to disposable emails. I've been using it from its early days of 2013, and it has evolved so much to provide the best service.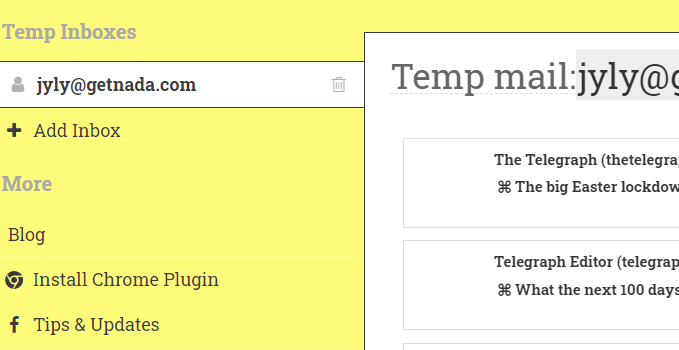 It offers twelve different domain extensions for you to create fake temporary emails. You just need to enter a username and choose from one of the domain extensions to create a disposable email. However, it doesn't support email compose or forward feature, and because of that, it listed at number seven on our list.
20 Minute Mail is an excellent disposable email service that I came across while testing multiple services. Unlike many others on the list, it does not offer various domain extensions, but it is packed with some really great features.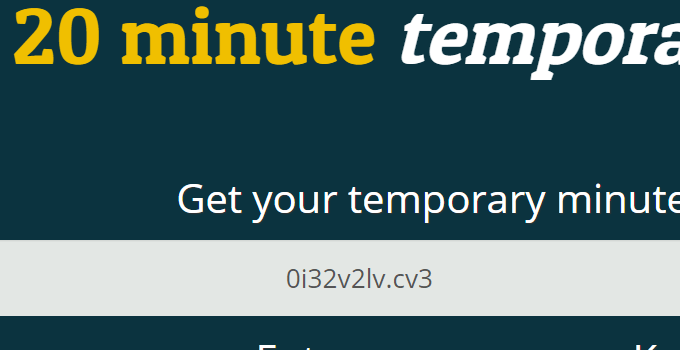 Like DropMail, it supports email forwarding features, but to use that, you need to make an account. However, since it is entirely free, you don't need to worry at all. Also, you can stop email forwarding whenever you want.
Even you can host an email for up to 30 days and recover it anytime with the help of the recovery key. But that feature is also for registered users only.
Must Read: Evite Alternatives
Mytemp.email offers an elegant and clean user interface. When you visit their website, you have to hit on the "start here" button, and it will redirect you to your dashboard.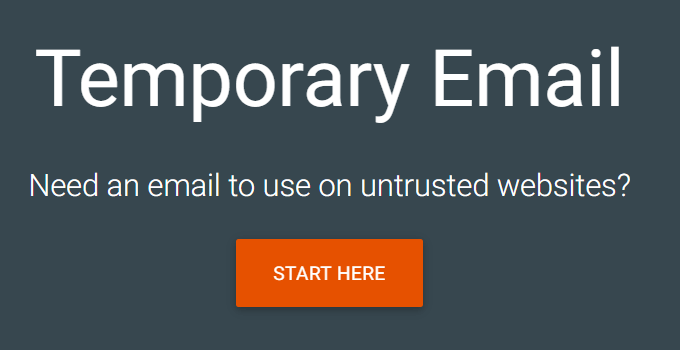 Unlike other competitors, it doesn't allow you to use a custom username. But that thing should not bother you that much as you're only going to use it for some random websites. It also features a "Write an email" option.
You can use it to send emails with your fake email. However, your temporary email account will be disposed of after 24 hours, so that no one can see your emails. It is one of the best sites like YOPMail.
If you are a lazy ass like me, then Mailnesia could be an excellent option for you. The only thing that makes it stand apart from others is the feature of automatically clicking on confirmation links.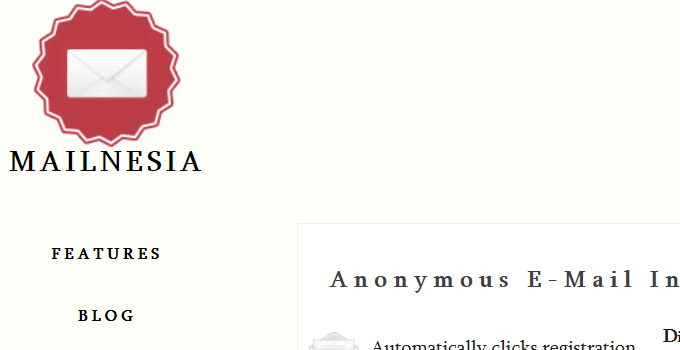 It means, whenever you'll receive an email with a confirmation link, Mailnesia will automatically click on the confirmation link to confirm it. I listed Mailnesia here just because of this feature. Apart from this, it is a great service for creating some random emails for temporary use.
You may also like: Wireshark Alternatives
Final Words
I know you might be confused after seeing these many YOPmail alternatives. Well, you can try any one of them as all of them are good for making some churn and burn email addresses. If you ask me to recommend something, then I suggest you either go with Guerrilla Mail or GetNada.
The only reason behind suggesting these two is because I am using these two services from the past few years. With that said, it is time, to sum up the article right here.
I hope it was a helpful article for you. If you still have any doubts or queries, then you can shoot them in the comment section below. Our team will try to answer you ASAP.