Have you deleted important photos from your Android device by mistake? Don't worry; I have a bunch of solutions for you to recover deleted photos.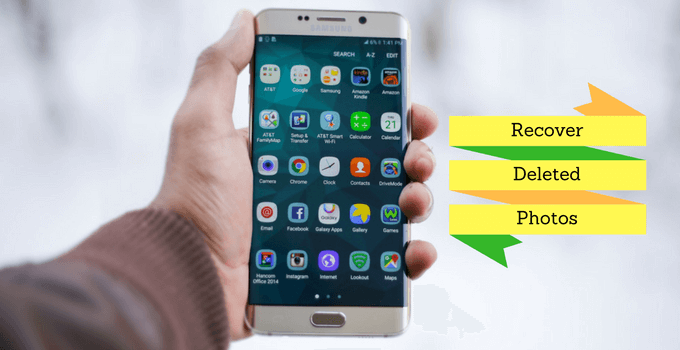 Thanks to the highly developed technology, where we have solutions for every so-called problem. There are lots of tools available that can help us to recover deleted photos.
Here is the only guide you need to get back your lost photos. I have suggested several methods that can help you to retrieve deleted photos. I have also shared these best photo viewers.
How to recover deleted photos on android?
I have filtered the earth and sky and found these methods working for me. And hopefully, they will work for you also. Read all these methods carefully and follow every step correctly.
Method 1: Using data recovery software on a PC
Well, this is the best way to recover deleted pictures from Android. Apart from photos, you can recover videos, documents, archives, and more. Why is this the best method? Because PC data recovery software scans deep inside the core of storage where other programs failed to reach.
However, using data recovery software on the PC has some downsides also. Like you need a PC to proceed, most of the software needs to buy first. And require root access to work.
On the other side, they are more accurate and do the job well. There is several data recovery software available in the market. EaseUs MobiSaver, Fonepaw, Wondershare data recovery are some of the popular data recovery software.
But it would be best if you bought them to get full access. Don't have money to buy recovery software? Well, don't worry, my friend. Here is a list of 15 free data recovery software. Download anyone from the list if you don't want to spend money.
You may also like uBlock Origin vs Adblock Plus.
Steps to use data recovery software.
All data recovery software work in a similar way. You need to follow almost the same steps to proceed. Below are the steps to recover deleted photos using EaseUs MobiSaver data recovery.
Ensure you have a rooted Android device; if not rooted, then skip this method and try the next way to restore lost images.
Step 1:
Download and install EaseUs MobiSaver data recovery
Link: EaseUs Mobisaver
Step 2:
Enable USB debugging  on your Android phone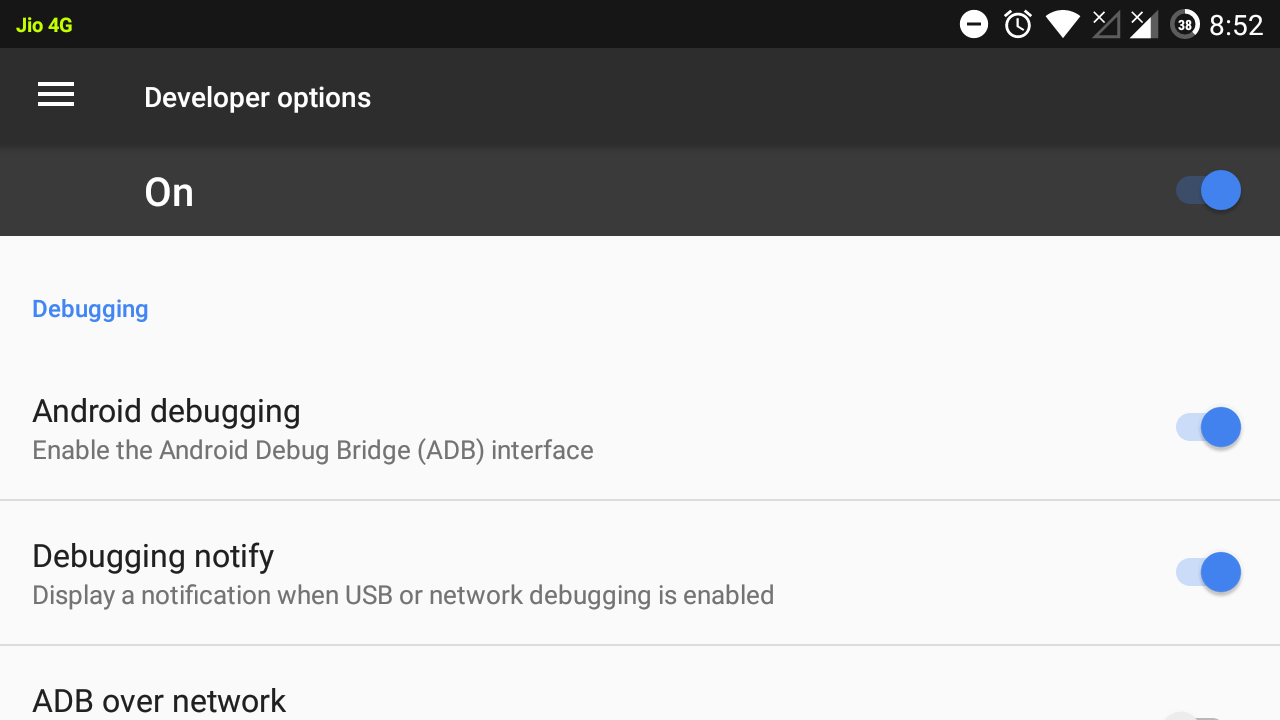 Go to settings and open the developer option. Now scroll down and select Android debugging, aka USB debugging and allow it. Some phones have disabled developer options. You can enable it in the about phone section. Then you need to tap 4-5 times on the build number. It will activate the developer option successfully.
Step 3:
Connect your phone to PC using a USB cable
Step 4:
OpenEaseUs MobiSaver data recovery software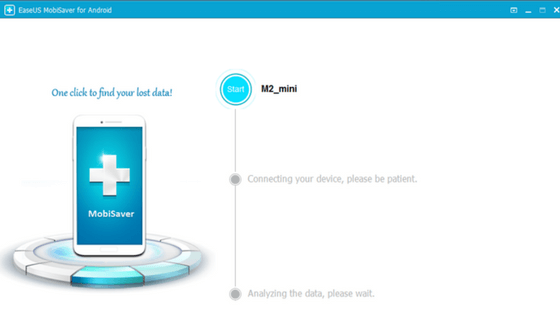 Step 5:
Click on the start button once your phone is detected
Step 6:
Now a pop-up will appear on your phone asking for root access to grant it.
Now it will start scanning the storage of your phone. Wait for few minutes and let it analyze data on your Android phone.
After a few minutes, it will show you lots of recoverable data. Browse through the data and find the deleted photos you want to recover.
All you have to do is select the photos which you want to recover from your Android phone. And click on the recover option boom, you have successfully recovered deleted photos.
Important Note: Most of the data recovery software requires root access to work, and these are paid programs. EaseUs data recovery is one of them. The most important thing you should know is that the EaseUs data recovery demo version will only preview deleted photos. You need to buy Ease us data recovery to recover lost images.
Also read: How to fix wifi connected but no internet access.
Method 2: Recover deleted photos using Android apps
Using Android apps to recover deleted photos is one of the easiest ways to recover lost pictures. Lots of Android apps available to do our job. But to be honest, only a few of them work well.
DiskDigger photo recovery, Dumpster image and video restore, DigDeeep image retrieval, Restore the picture (super easy). These are some of the favorite data recovery apps. In a few seconds, you will get details about recovering lost images using the Diskdigger app. Don't worry; the steps will be similar to all other apps.
Using Android apps to recover deleted images has some advantages. You don't need to root your android device. You can easily get these apps for free using the play store. On the other side, you have to face some irritating ads.
Pro versions have better scanning abilities and more chances of getting your photos back. Rooted phones have more probabilities than non-rooted ones.
Also Read: How To Install Dolby Atmos On Android Without Root.
Steps to use the Diskdigger app to recover lost pictures.
DiskDigger photo recovery is one of the great apps for Android. It is developed by Defiant Technologies and has over 5 million downloads.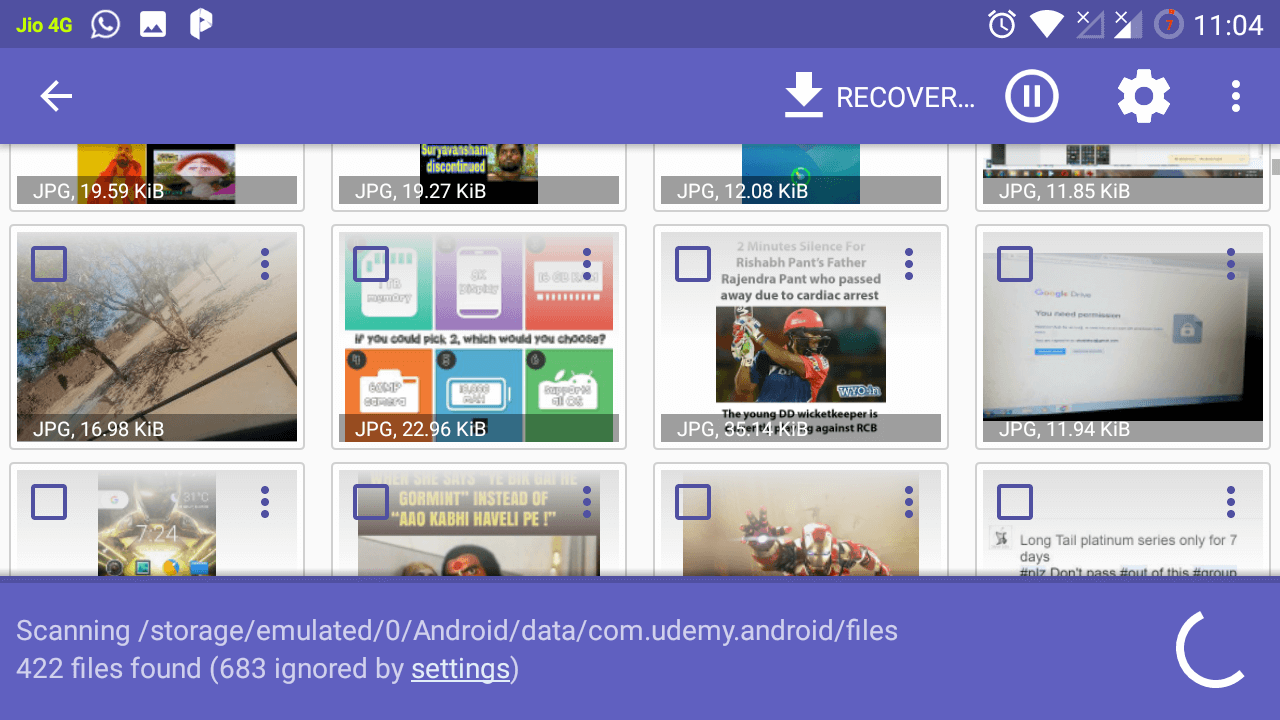 Key features:
It allows us to recover files both from SD cards and internal storage.
Apart from saving files into internal storage, it also has the option to upload recovered files to Gdrive and Dropbox.
Advantages:
Rooting your android phone is not necessary.
It also allows us to sort recoverable photos by size.
Step 1:
 Download and open the DiskDigger app.
Link: DiskDigger photo recovery
Step 2:
Select basic scan(non-rooted) or deep scan(rooted)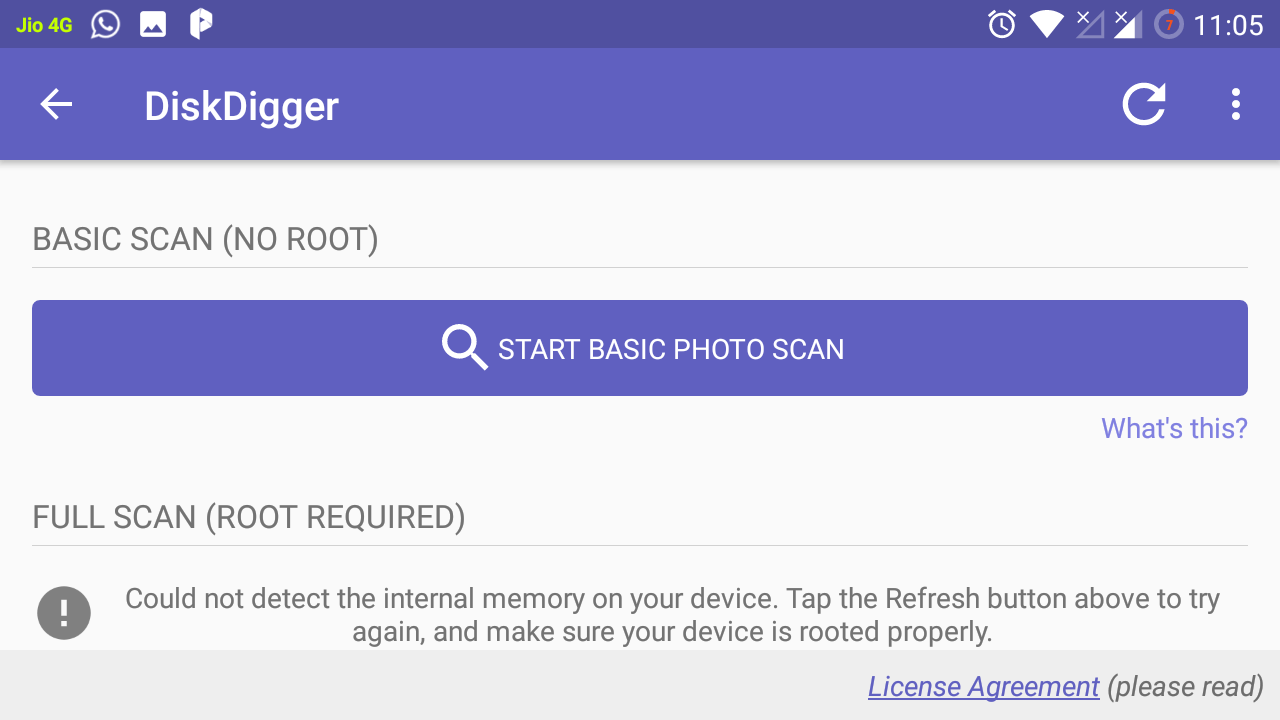 Now it will start scanning internal storage wait a few seconds. After few seconds, it will come up with a bunch of photos, including deleted photos.
Step 3:
Select deleted photos you want to recover.
Step 4:
Click three dots on selected pictures and choose to save this file locally.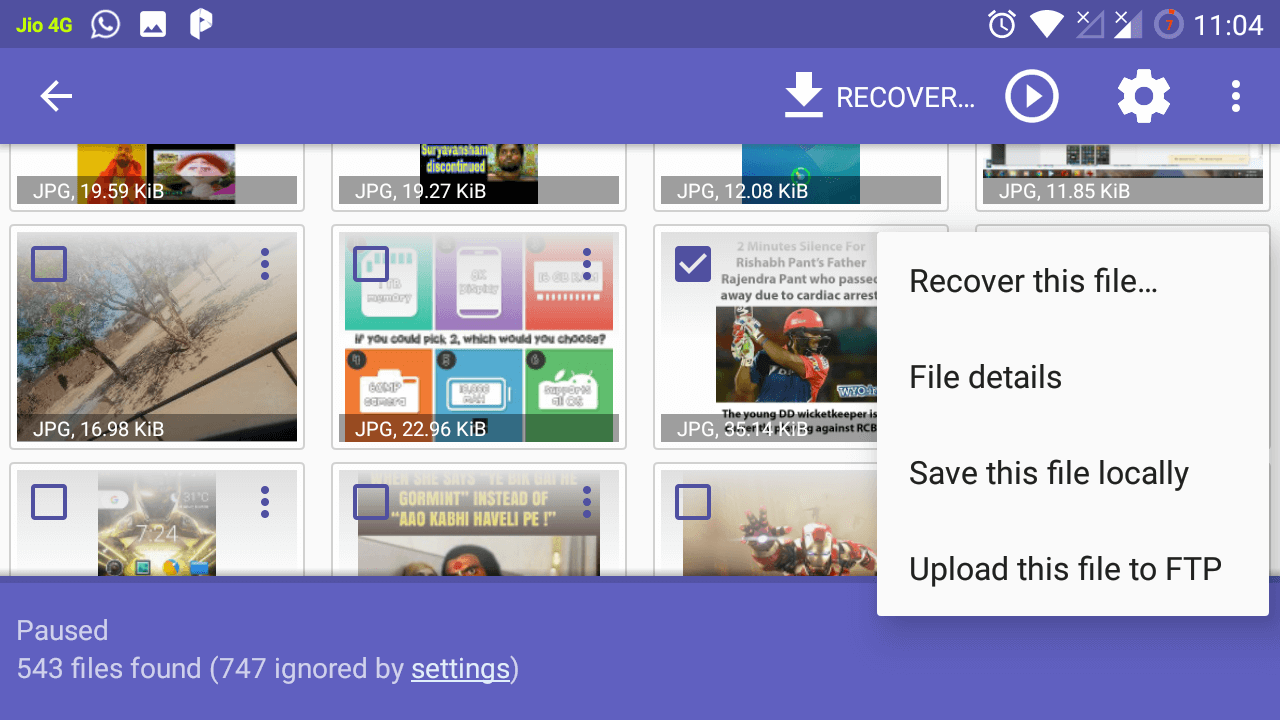 Now your images will be saved into internal storage. You can also upload your files to FTP(file transfer protocol).
Apart from using DiskDigger, you can also use other apps. But to be honest, if your device is rooted, then you have better luck, my friend, than non-rooted phones.
Also Read: How To Hide Apps On Android Without Root.
Method 3: Recover deleted images using Google Photos
Every Android phone has a Google sync option. If your phone has enabled the sync photos option before deleting photos, then you have better luck, my friend. In this case, there have been chances of your pictures stored in your Google cloud storage. You can scan and recover deleted photos using the Google Photos app.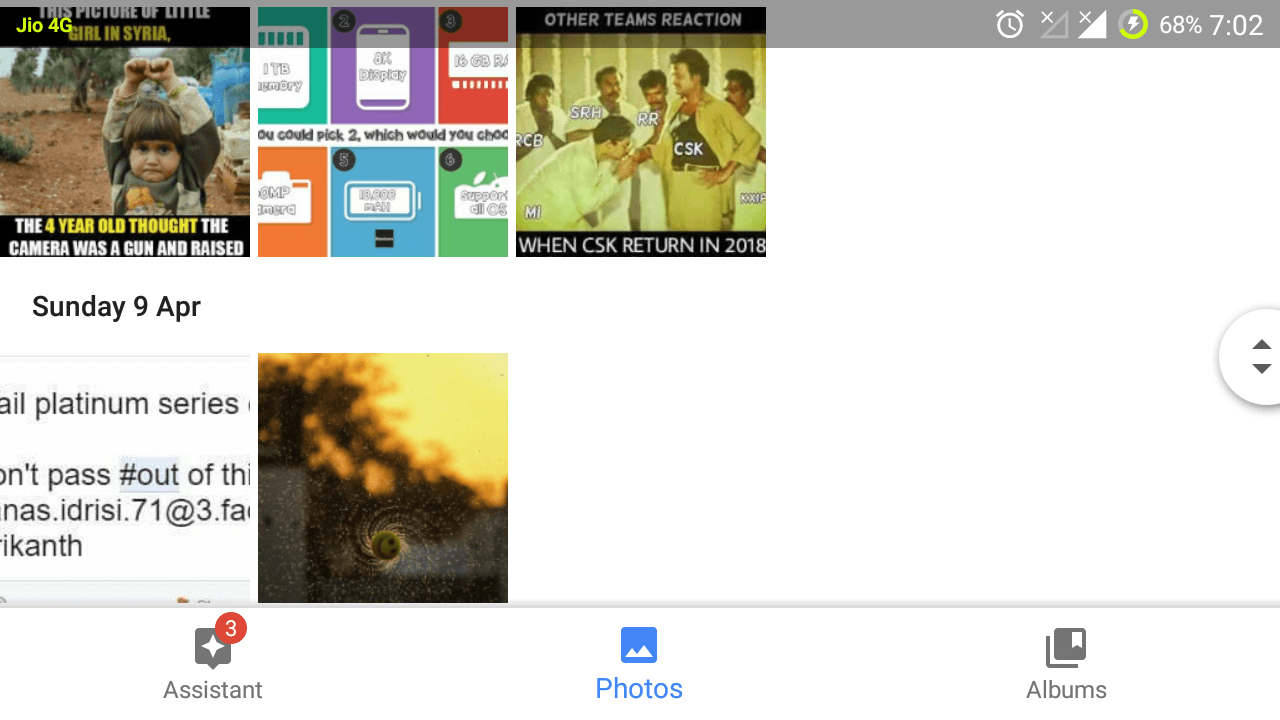 Steps to recover deleted photos using Google photos.
Well, you need to follow few steps to recover your deleted images. Before you start proceeding, turn on the Google account sync option in settings.
Step 1:
Download and open the Google photos app.
Step 2:
Navigate and see if your pictures are available or not.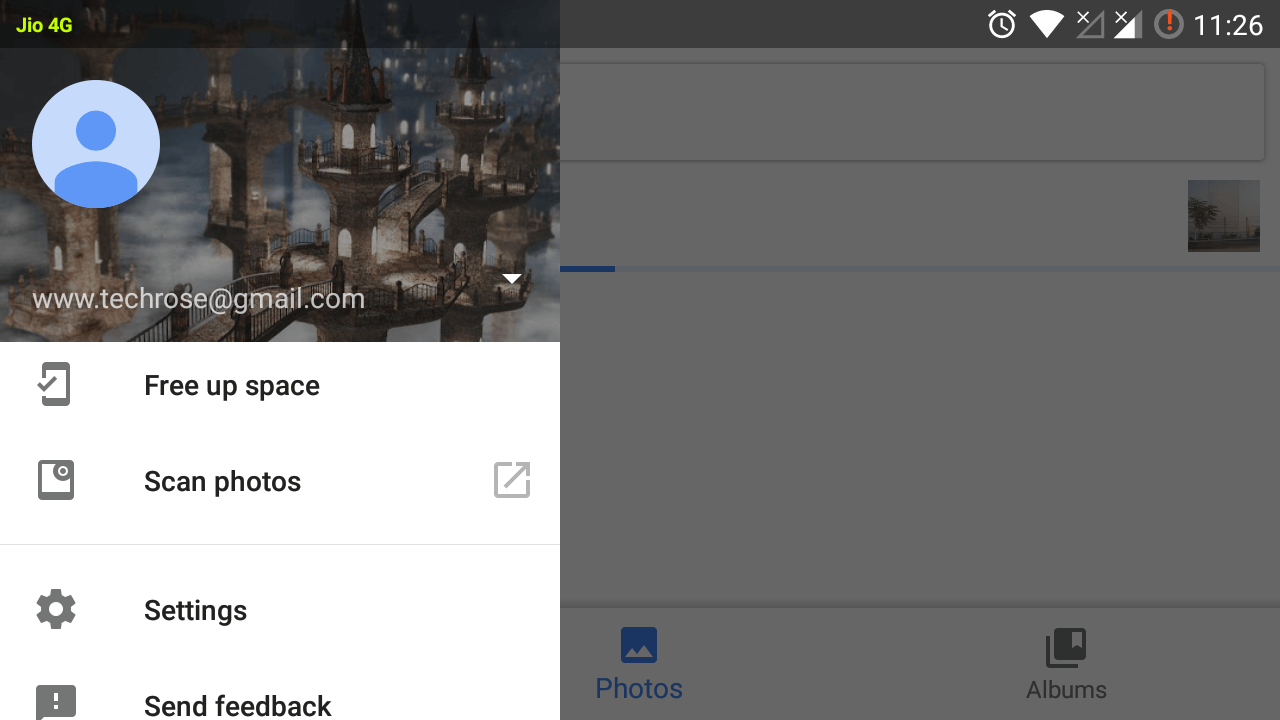 If your phone has synced photos with a Google account, you would see them in the Google photo gallery.
Step 3:
Go to the trash tab in Google photos and restore them to internal storage. It will take some time to load photos on your device. You can sync contacts, videos, and documents also.
Quick Tips To Secure Your Photos
Go to Google Photos and enable backup and sync.
Upload your photos to Gdrive.
Backup photos using various backup tools.
Copy your photos to your PC.
Also Read: How To Get iOS Emojis On Android[Root & No Root].
Final Words
Well, restoring lost photos using these three methods does not require any special technical skills. I hope you will quickly get your photos back. If you don't have a PC, then you can implement the method 2nd or 3rd.
Have you successfully recovered deleted images? I tried my best to explain things easily. But if you still have any questions or suggestions, let me know in the comments section. I am waiting to hear back from you.