Are you looking for cool Whatsapp tricks and tips? If yes, then you are on the right web page. Well, everyone is using WhatsApp nowadays. However, knowing some extra Whatsapp tips and tricks will not only give you a better way to use it.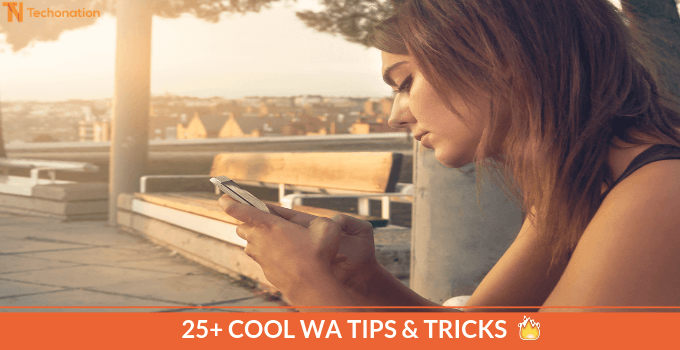 It will be a lifesaver for you in some cases, and most importantly, these tricks are going to save a lot of your time. So, In this post today, we will know about the 25 best WhatsApp tricks.
Maybe a few of them will be known to you. But I'm damn sure that, at the end of this post, you will have cool tricks on your fingertips. 
25 Cool Whatsapp Tricks, Tips & Hacks
For ease of understanding with every trick, I will be attaching screenshots related to them. So these are some cool Whatsapp tricks hidden on your Android smartphone. We have also shared t best hookup apps for you.
Must Read:
Trick 1: Hide your last seen on WhatsApp
Well, maybe You want to hide your activity from your parents or annoying friends. Then here is something for you. By using this trick, you can hide your last seen time on WhatsApp. What You have to do is follow the below steps:
Steps:-
Go to Whatsapp > Click on three dots on the top-right corner > Click on Settings.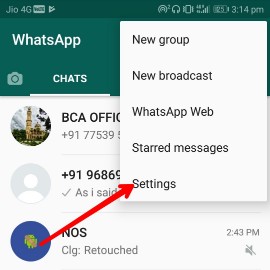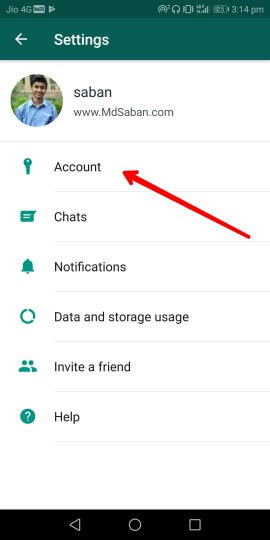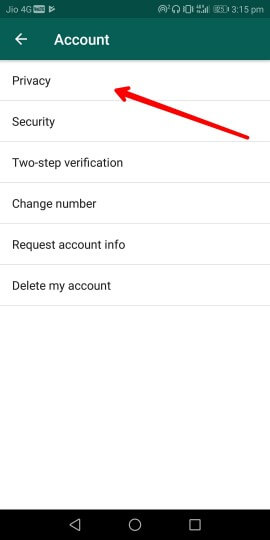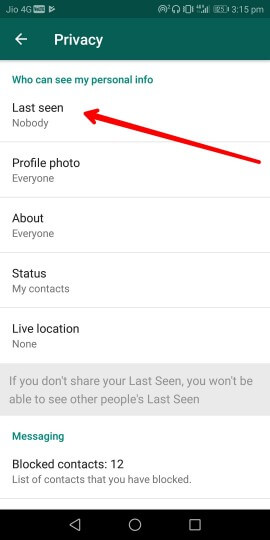 And from there, Choose Nobody.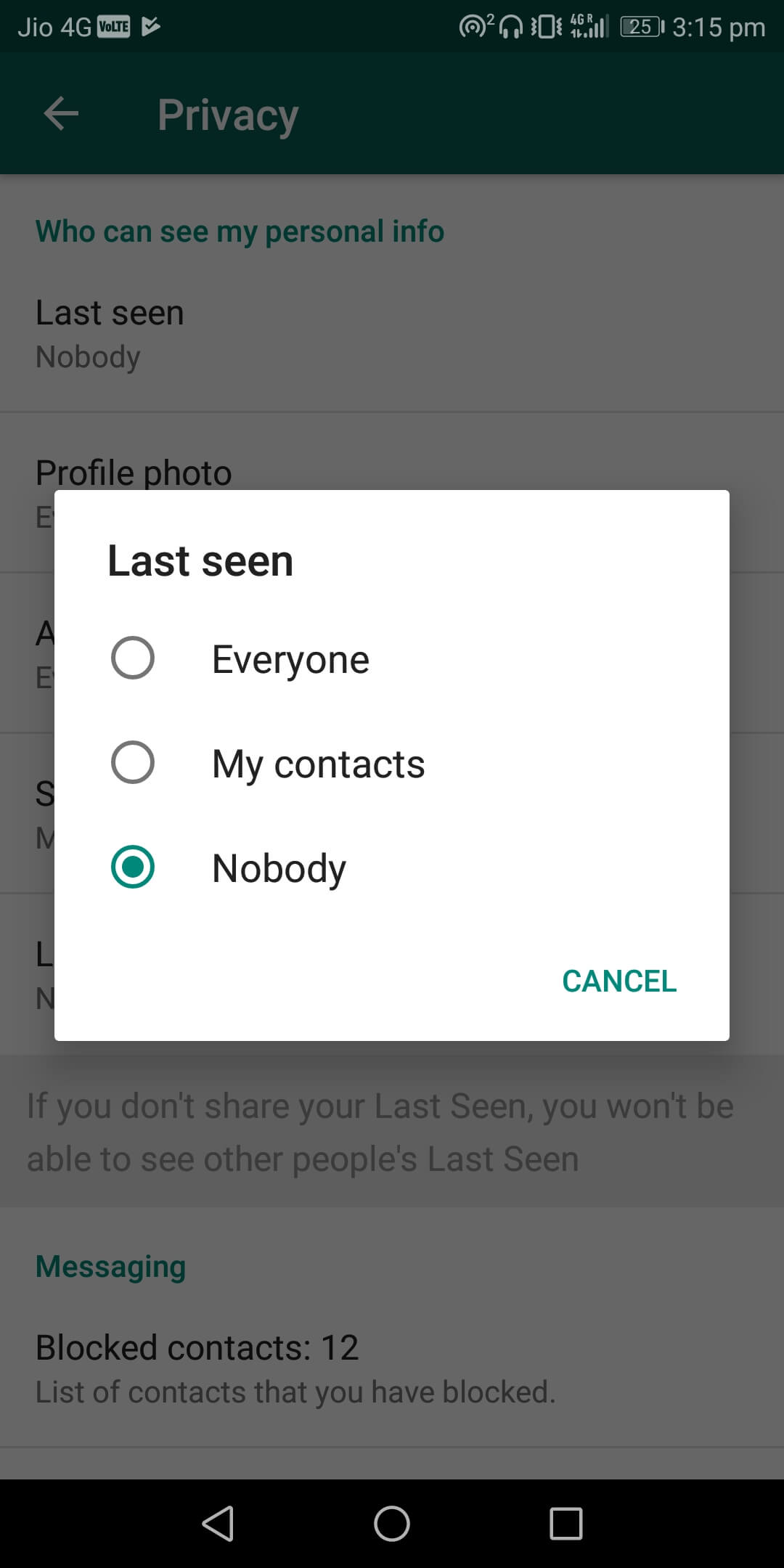 Trick 2: Hide blue ticks
Do you want to read that message but don't want to show blue ticks to the sender? With this trick, you can stop everyone from knowing that you have read their messages. It is one of the best Whatsapp tricks hidden on Android phones.
Steps:-
Open your WhatsApp and click on three vertical dots on the home screen.

Now go to settings>Account>Privacy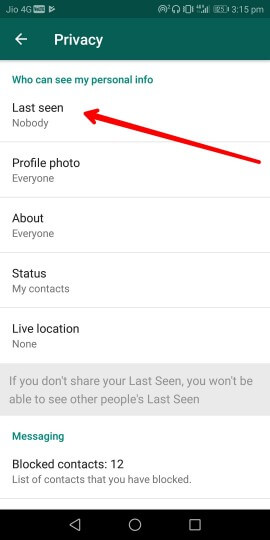 Uncheck on reading receipts option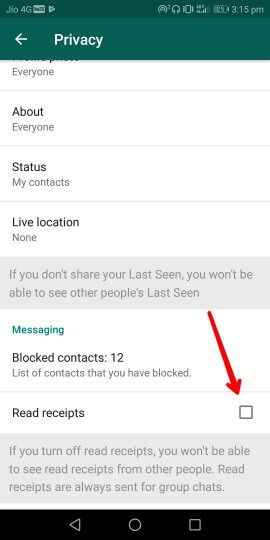 But there is a downside to this trick. You will also not be able to check who has seen your messages. (Means you can't see blue tick when someone ) Don't worry, use GBWhatsapp it will fix that issue.
Trick 3: Send a message to all of your contacts at once.
Want to invite everyone to a Birthday party? But feeling lazy to send everyone manually? Well, your problem will be solved by this method.
But for this trick, your friends should have your number saved on their phones. You can also use FMWhatsapp for it.
Steps:-
Open WhatsApp and tap on the three dots, and select new broadcast from the option.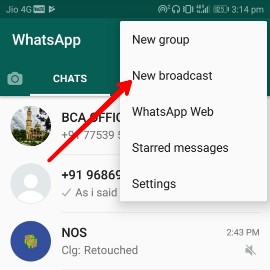 Select your contacts to whom you want to send the message.

Send your desired message to all your selected contacts at once.
Trick 4: You can mention your friend in a group
While chatting in a group, sometimes it gets confusing to whom you are messaging. So by using the @ symbol, you can mention your friends in a group chat. This one is also one of the cool Whatsapp tricks on Android and iOS devices.
Also, make sure to check these 1000+ best Whatsapp group names for you.
Steps:-
Just write '@' before your friend's name to get their name for tagging them.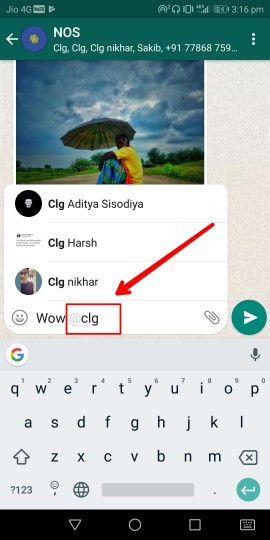 Trick 5: You can hide your Profile pics from other
If you are a girl, maybe you don't want to show your profile picture to any random person due to privacy. Or perhaps you are more concerned about your privacy.
With the help of this, you can hide your profile picture from unknown random people.
Steps:-
Go to setting>Account

Open Privacy section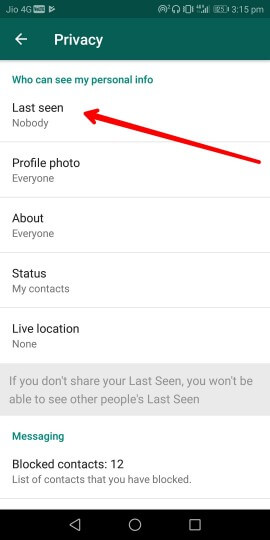 Now Click On the Profile Picture option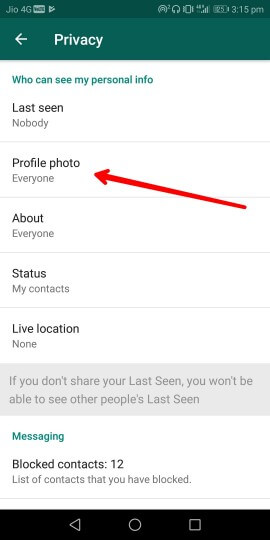 Directly from the pop-up, choose the My Contacts option.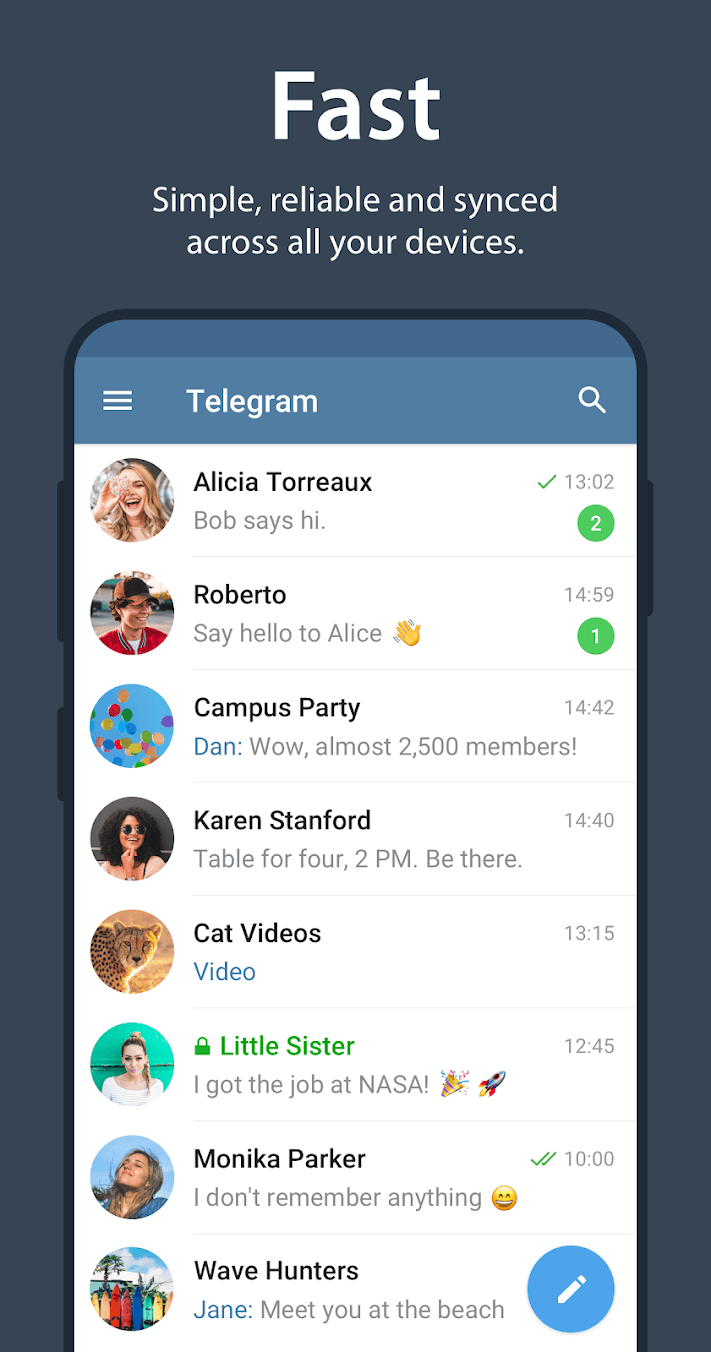 Trick 6: Hide particular contacts from viewing your story
Want to hide your college pics from your parents? Or want to hide a status from your Ex? Well, You can prohibit particular contacts from viewing your status by using this trick. It's one of the best Whatsapp tricks for you.
Steps:-
Go to WhatsApp settings>>  Account

Now Click on Privacy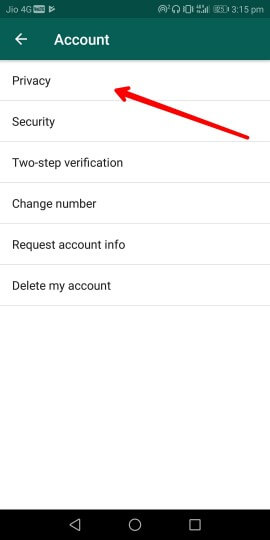 Select Status

And then choose 'My contacts except.'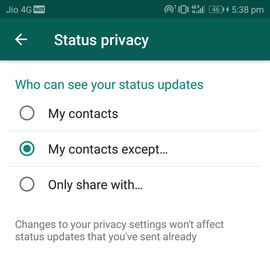 Now select specific contacts you wish to avoid and tap the tick mark below.
Trick 7: Hide Any Particular Chat
Suppose you are afraid of someone to read your chats. Then I have a lifesaver for you. You can hide any particular chats from your WhatsApp main chat screen.
Steps:-
Open WhatsApp> long press on any chat that you want to hide or archive.

Click on the box icon with the arrow. This Will archive your chat. (Refer to the screenshot below)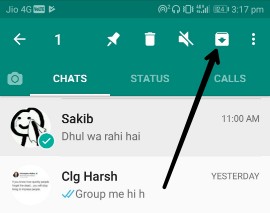 Now What if you want to access the chat? Don't worry. Just search your contact name in the search. You will find it there. To Unarchive it. Hold on to it and click on Un-Archive.
Trick 8: Check when a particular person has read your message in a Group
Well, it happens with us, most of the time. We used to send messages to the group. But what if we want to know whether the dedicated person in the group has read that message or not? This trick helps to know us who have read our message in a group.
Steps:-
Open any group in your WhatsApp

Long press on any of your messages

Click On the three dots
and Then On Info.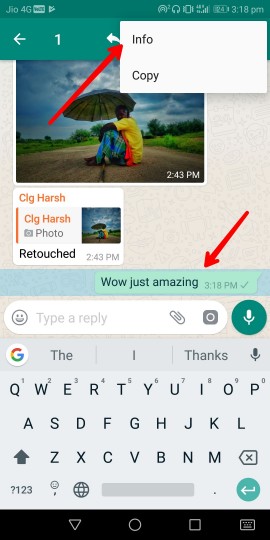 Trick 9: Mark/Save Message To read later.
Sometimes, someone sends us important information like phone no., Address, email, etc. And we don't want to lose that in the long chat. So at that time, you need a feature that can mark that critical message to read it later easily.
It's one of the useful Whatsapp tricks to use when you are busy somewhere.
Steps:-
Just long-press on a message and click on the star icon in the top-right corner.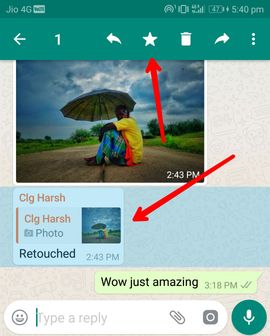 You can retrieve starred messages by tapping the triple dot menu icon on the home screen.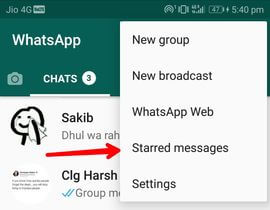 Trick 10: You can email your chat conversations
Want to export your WhatsApp chats and save them? Well, here is a trick for you. Using this trick, you can send the whole chat as an email to anyone. So maybe you can use this feature to save essential conversations on email.
Steps:  
To do so, go to Settings>> Chat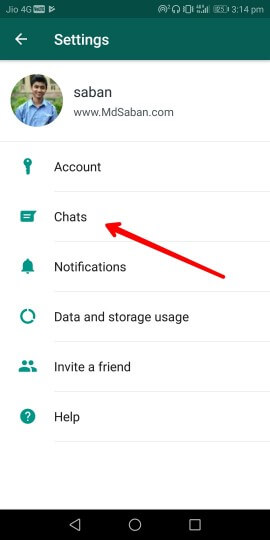 Now click on Chat History.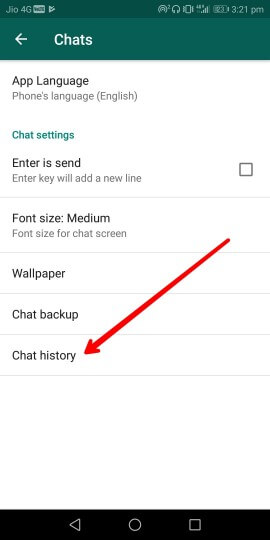 Click on export chat. And send it via email or any other method.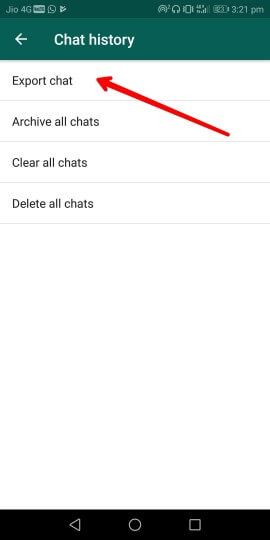 Trick 11: Change WhatsApp chat background.
Have you got bored with the default WhatsApp chat background? Of course, yes, everyone gets bored with a regular thing after a while. So here is a way to change that boring background.
It's probably one of the best Whatsapp hacks to customize the dull looks of your Whatsapp home screen. However, if you want the material design or complete customization, then use YOWhatsapp for it.
Steps:-
Settings> Chats > Click on the wallpaper and select your wallpaper from your gallery.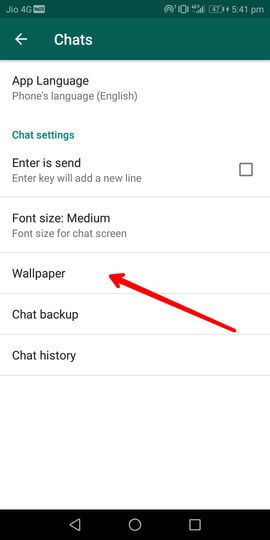 Are you visiting your new friend's house? Or Maybe Going to your client's location. Here is a way by which you can send and receive live GPS locations. Here is how you can do it.
Steps:-
Click on the attachment icon in any chat.

Now select the location and send your live location to your friends.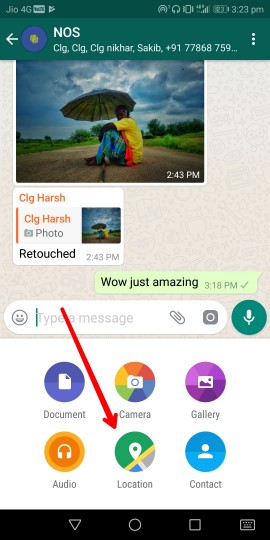 Trick 13: Change the font style in WhatsApp.
Want to shock your friends by sending bold, Italic, and  ̶S̶t̶r̶i̶k̶e̶T̶h̶r̶o̶u̶g̶h ̶. So by using this trick, you can change the font style to Italic, bold, and strikethrough. If you want more features, then use Whatsapp plus app for it.
Steps:-
For typing bold font, add *(asterisk) symbol just before and after your text like = *your text*
For typing italic font, add _(underscore) symbol just before and after your text like = _your text_

In the same way for strikethrough/cut font, add ~ symbol just before and after your text like = — ~your text~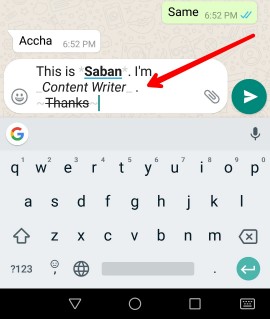 Trick 14: Quote messages / Reply
Want to reply to anyone specific person in the group? Or want to answer a particular message? So that the person in front of you understands appropriately. So, here is a way how you can quote/reply to messages.
Steps:-
Just press and hold on to the message you want to quote.

Select the backward arrow option from above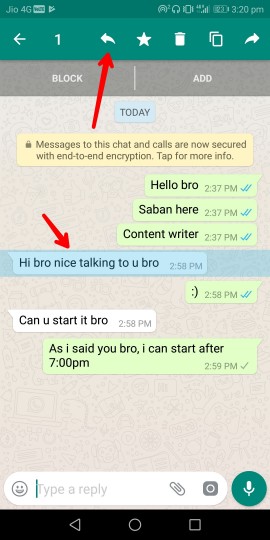 Trick 15: Transfer files between PC and Phone using WhatsApp
Well, it's a lifesaver in the case of an emergency. When you want to transfer your image/docs/videos to PC, then WhatsApp can also help you.
Steps:-
First, send the file which you want to share to any contact

Next, open WhatsApp web on your PC Browser.

Now you can download or upload any file on your PC. In addition, you can do the reverse process to transfer from PC to Android.
Trick 16: You can mute any particular group chat
Are you irritated with the family WhatsApp notification? And also you can leave that group. Well, here is an excellent option for you. Just mute the group notifications.   
Steps:-
Long press on the group you want to mute.

Click on the mute button and select the period.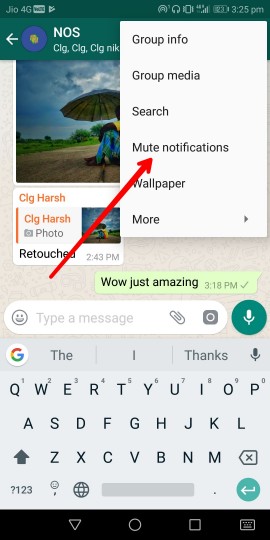 Trick 17: Recall your messages.
You can delete the messages which you have sent within 7 minutes. This trick will surely help you a lot.
Steps:-
Click on the message that you want to be deleted.

Select the delete button and then select delete for everyone. Bingo, your messages have been deleted.
Trick 18: Disable media Auto-Download to save on cellular data
You may also be fed up with Good daily morning wishes Images which automatically get downloaded to your phone. So here is a simple way to stop auto-downloading in WhatsApp.
Steps:-
Go to settings of your WhatsApp

Select Data and Storage usage option.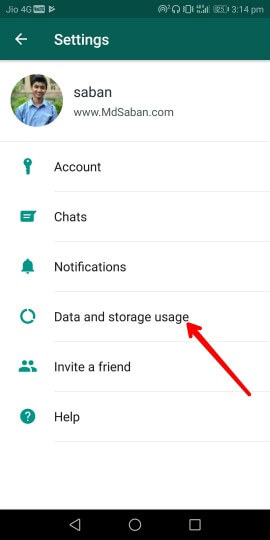 Select as per your choice between video and images.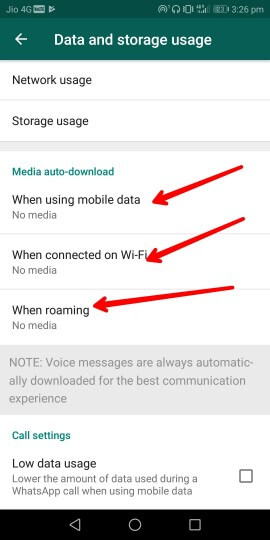 Trick 19: Migrate to a new number and import all your account information
Maybe You want to change your Whatsapp Mobile no. because of a new SIM card or whatever reason. Here is how you can change it safely.
Steps:-
Go to settings > Select account> change number.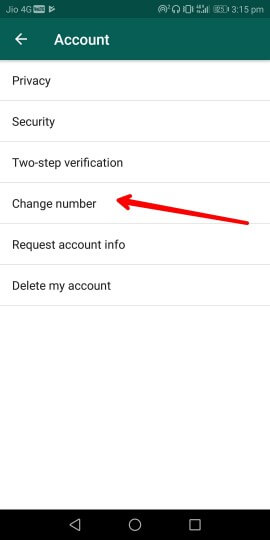 Type your old phone no. and a new phone no. Then, put your OTP (One Time Password). Your number has now successfully changed.
Trick 20: Send a voice message instead of typing
So this is nothing new feature, but most people don't use it. I do not know why. But it's always a time saver for me. Just click and hold on to the microphone icon beside the chatbox. And say whatever you want to say and leave that button.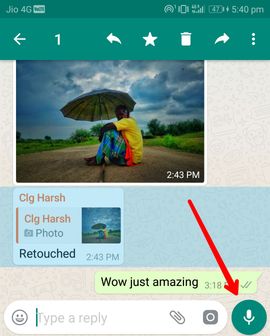 Trick 21: Create Shortcuts For Important Contacts
You may have a Gf/Bf who you message a lot. Or any WhatsApp group, whom do you enjoy a lot. So what you can do it, create a home screen shortcut for them to open that chat whenever you want directly. Follow the below steps:
Steps:-
Long press on the particular group or chats and then select create shortcuts.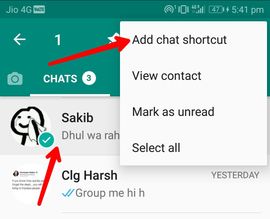 The shortcut of the chat will be created on your home screen.
Trick 22: Set custom notification tones for any particular group or chats
If you also have a Boss/Bf/Gf who always wants a quick reply from you. Then this thing will save you. Here are some steps that can help you set up a custom ringtone or notification for any chat.
Steps:-
Open any group or chat. And go to group info or chat by clicking on the name.

Select custom notification sound from there.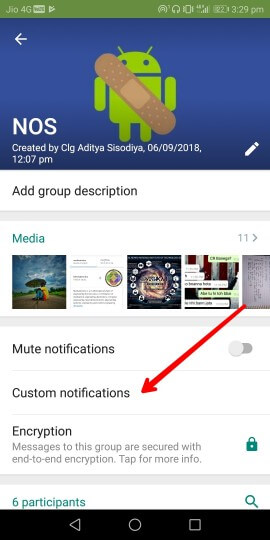 Trick 23: Get Whatsapp Notifications Like FB Messenger
Want to show off in your friend circle? Here is a simple app that lets you get WhatsApp notifications, the same as Facebook messenger. When a new message comes, a circle bubble with the sender's profile pic pop-ups on the screen.
To do so, you have to install a simple app from the Google play store called WhatsBuubble. Another cool trick on the list of best Whatsapp tricks.
Trick 24: Send Empty/Blank Chat Message On Whatsapp
Ever wanted to irritate your best buddy? Or wanted to start a conversation differently? Well, here I have a straightforward method. By using that, you can send a blank chat message to anyone on WhatsApp. Isn't it's cool?
Steps:-
For this, you have to install this application from the play store called

Empty Chat

.

Now select the no. of characters you want to send and click on the Send button below. And then choose your contact.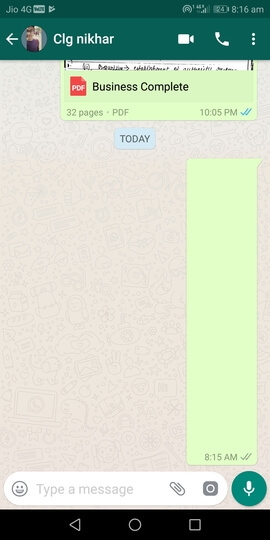 Trick 25: Send Unique Stylish Fonts On Whatsapp
The last one on the list of cool Whatsapp tricks is pretty interesting. Want to Surprise your friends/GF/or group members by sending them some cool, unique, stylish font designs? Well, you can send the message in a lot of new modern fonts.
Just go to the play store and install this app called Stylish Text. And follow the below Steps. 
Steps:-
After installing it, open the app and enter the message given in the text field at the top.

Now You will see different styles of your message. 

Just click on the WhatsApp button in front of your selected style. And it will redirect you to Whatsapp. 

Just choose your contacts to send. Enjoy !!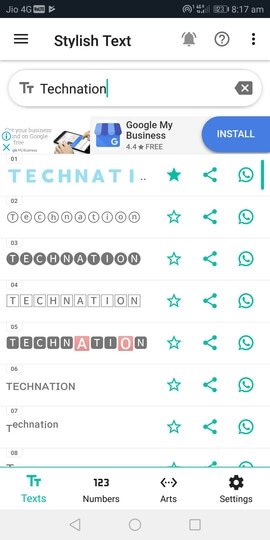 Must Read:
Conclusion
So, guys, these are the 25 Cool WhatsApp Tricks, tips & hacks. I hope you liked it. And don't forget to share it with your friends. Just use the share buttons below.
And if you have any other cool WhatsApp tips and tricks or any doubt or feedback. Just share with all of us in the comment section.