Today I am going to share the steps and link to download Whatsapp Sniffer Apk. WhatsApp is one of the most popular messaging services available for smartphones right now. And almost everyone has installed it on their phones.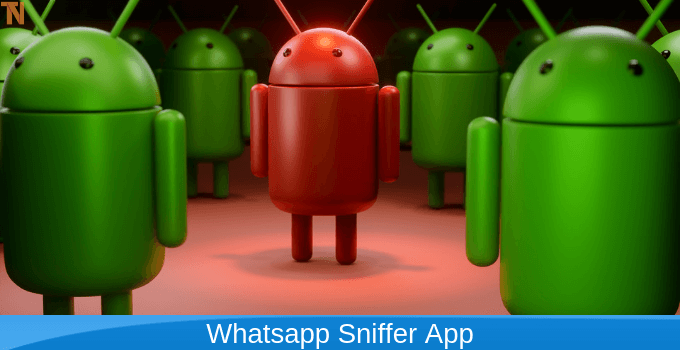 Not only this app offers various useful features, but it is also straightforward to use. Apart from that, since almost everyone is using WhatsApp, it means that you can use this app to connect with your friends and family easily.
But in the age of the internet, if your children are using WhatsApp, they can be involved in some irrelevant or age-inappropriate groups on WhatsApp. And in such a case, monitoring their activity becomes quite essential, this is where apps like WhatsApp Sniffer come in handy due to all of the features that they offer.
Therefore, today I will show you How to Download WhatsApp Sniffer APK and Install it on your device. Not only that, but you will also learn more about this app and how it works.
And you will also find all of the significant features of this app mentioned in this article. These features can be quite handy while monitoring WhatsApp chats and activity of your children or other members of the family.
But most importantly, you'll get a link to download WhatsApp Sniffer latest version in this article. So, if you also wish to monitor someone's WhatsApp successfully, make sure to go through this article till the end. I have also shared FMWhatsApp apk.
What is WhatsApp Sniffer APK?
WhatsApp Sniffer app is a highly useful app available for Android devices that works along with WhatsApp. It allows the user to easily monitor the WhatsApp chats, media files, audio messages, and other activity of any WhatsApp account.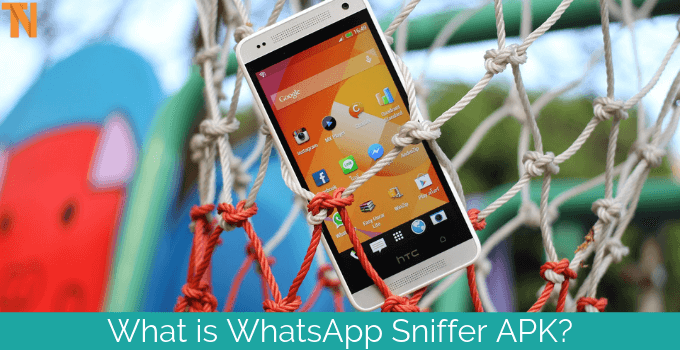 While you can set up things like WhatsApp web to make sure that your children are not doing anything wrong on WhatsApp, such methods are not seamless and can be easily disabled.
On the other hand, WhatsApp Sniffer APK can be considered as one of the best hacking or spying tools available for Android devices. And the best part about this app is that it works flawlessly with the popular messaging app WhatsApp.
Unlike WhatsApp web, this method of spying over WhatsApp account is much better. This is due to the reason that Sniffer APK shares WhatsApp data on the same network.
As a result, it works much better than WhatsApp web, which requires an internet connection on both devices. You can learn more about the working of the WhatsApp Sniffer provided down in this article.
Another great thing about the Sniffer is that it is quite easy to install and set up in any Android device. And once you are done with that, you will be able to easily all WhatsApp activity of any device present on your local network. We have also shared  Y0WhatsApp apk.
| App Name | Whatsapp Sniffer |
| --- | --- |
| Size | 612KB |
| Version | 1.0.3 |
| Developer | Whatsapp Sniffer |
| Android required | Android 5.0+ |
| Downloads | 10M+ |
| Last Updated | September, 2019 |
How does WhatsApp Sniffer App Work?
While the WhatsApp Sniffer app is also available for iOS devices, we will be focusing on the Android side of things for this article.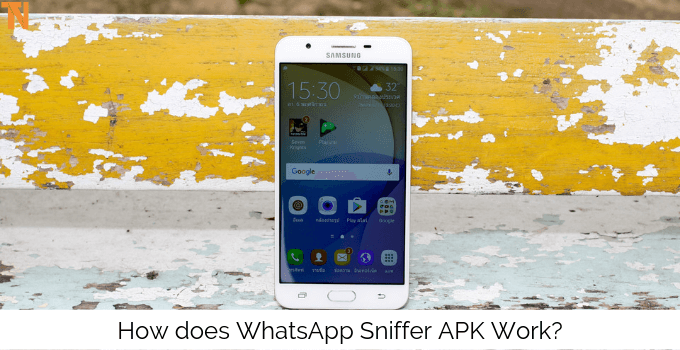 And even though this app is made for sniffing and spying on WhatsApp accounts, its working is quite simple. As a result, almost anyone can install this app on their target's device and start using it right away.
The WhatsApp Sniffer APK for Android devices relies on your local network as it needs both devices to be connected to the same WiFi network. This condition is quite essential since all of the WhatsApp data and activity gets sniffed via the local WiFi network.
As you would have expected, the WhatsApp Sniffer app checks the outgoing and incoming WhatsApp data on your WiFi network.
Since all devices can check all the data being transferred via your local WiFi network, the Sniffer APK reads this data for sniffing and spying reasons.
Because of this, the Sniffer APK does not require root access, and you do not have to unlock your device. On the other hand, almost all other hacking and spying apps available for Android devices use root access in one way or another.
Thankfully, that is not the case with the WhatsApp Sniffernfor Android devices. As a result, almost anyone can use this app without any significant issues.
Must check: GB WhatsApp Apk
Download WhatsApp Sniffer APK Latest Version
If you are also interested in trying out the WhatsApp Sniffer for spying on WhatsApp accounts, then you can download this app for completely free. Unfortunately, Sniffer is not available on the Google Play Store.
Because this app is considered as a hacking and spying tool, it cannot be found over there. The Google Play Store has various policies and terms & conditions due to which you will not find any such apps over there. But this does not mean that you cannot download WhatsApp Sniffer on your Android device for free.
Instead, you can download its APK files on your smartphone and install it afterward. But there are various versions of this app available out there. You can use the below button to download WhatsApp Sniffer APK file on your Android device.
This app is so popular among WhatsApp Android users. And not all of these versions of this app will work successfully with the latest versions of WhatsApp messenger. Apart from that, some websites might even need you to pay to download this app on your device.
Because of these reasons, you should only download the WhatsApp Sniffer app on your smartphone from official download links. As a result, today we are here with the official download link for the WhatsApp Sniffer latest version 2023.
Also, download WhatsApp plus apk.
How to Install WhatsApp Sniffer Latest Version
Once you have downloaded the Sniffer APK file on your device, you can continue and install it. APK support is one of the best features of the Android operating system for mobile devices.
It allows you to easily install any third-party apps on your smartphone without any issues. This is possible via sideloading which can be done by using either ADB or APK files on your device.
Therefore, since you have downloaded the Sniffer APK file, it means that you can easily install it on your device. And the whole installation process of this app is similar to installing any other APK file on your device.
But if you are new to Android or have not installed any APK file on your device before, let us help. There are specific steps which you have to follow to install an APK file.
By default, the installation of APK files is disabled on all Android devices for security reasons. This feature improves the overall security of your device as it protects them from untrusted APK files.
But as we know that the WhatsApp Sniffer APK file was downloaded from the official links, installing it will not affect your device's security. So, if you are also interested in trying out the WhatsApp Sniffer mod on your device, you can follow the given steps one by one to successfully install it:
Step-1:
At first, open the Settings app on your Android device.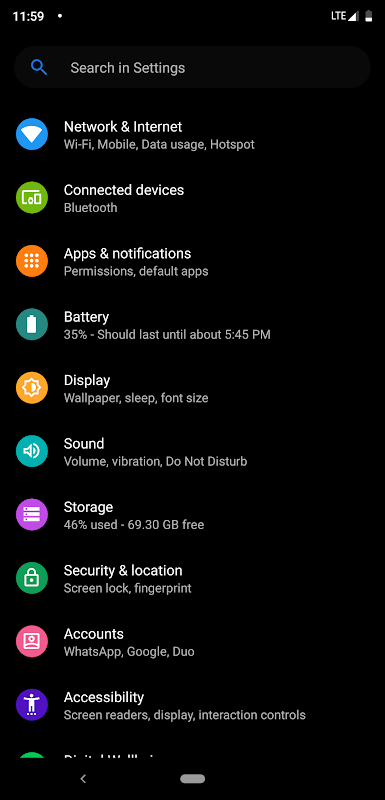 Step-2:
After that, you can either use the search option or open Security settings to find the Unknown Sources option.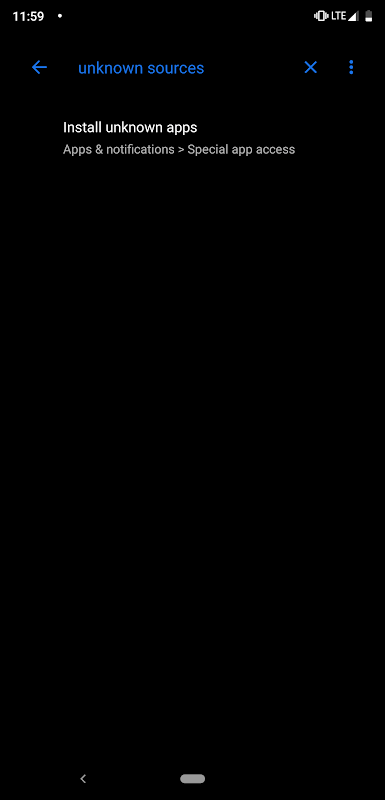 Step-3:
Now, enable this option after which you can successfully install any APK files on your Android device.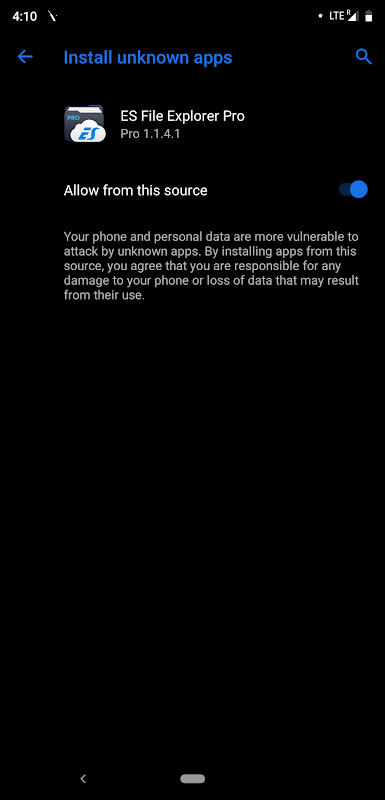 Step-4:
Once that is done, open any file explorer on your device like ES File Explorer.
Step-5:
In here, navigate to the folder containing the Sniffer APK which you had downloaded earlier. Once you have found this APK file, open it using ES File Explorer.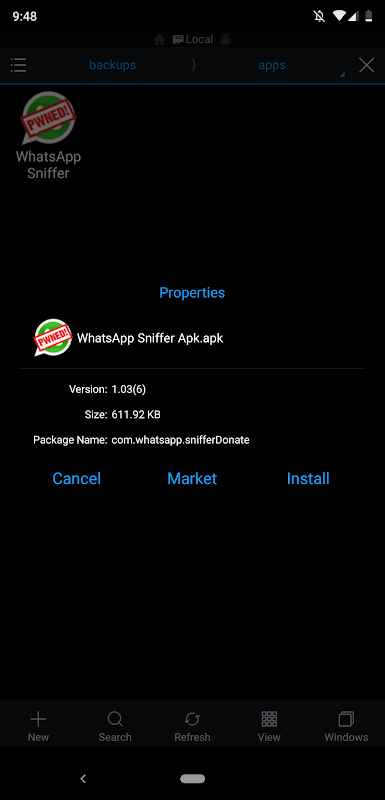 Step-6:
After that, allow all the required permissions of this app which will start the installation process. And WhatsApp Sniffer APK will be successfully installed on your device within a few seconds. Once that is done, you can start using this app for sniffing WhatsApp accounts on your network right away.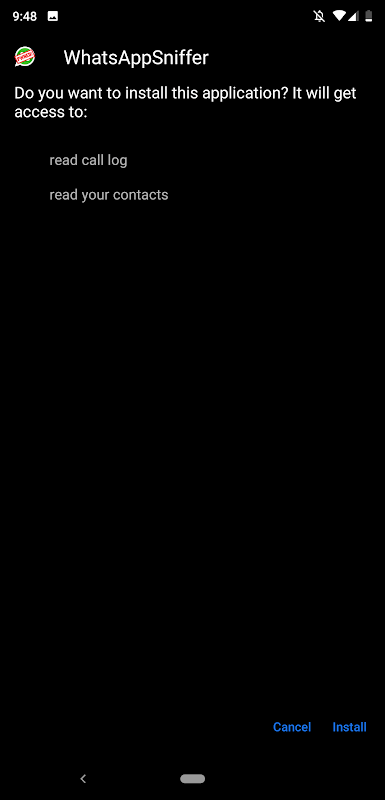 Also Check: Themes For GB WhatsApp
How to use WhatsApp Sniffer App on your Device for Spying?
Now that you have successfully installed WhatsApp Sniffer, you can start using it for spying WhatsApp accounts.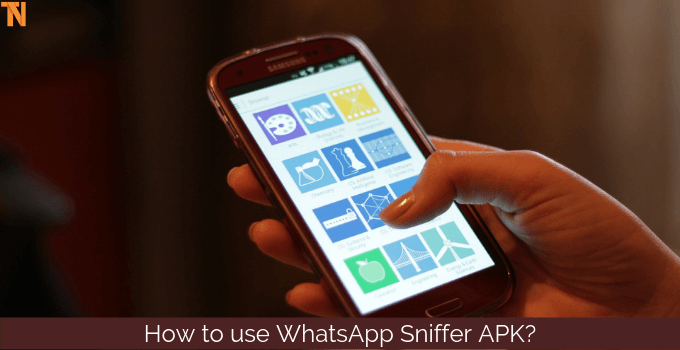 Unlike many other hacking and spying tools available out there, it is quite easy to use the WhatsApp Sniffer. To successfully sniff WhatsApp activity and chat data, you have to open this app.
After that, make sure that all of your target devices are connected to the same local WiFi network. At last, click on the Start button in the WhatsApp Sniffer.
After that, this app will start collecting all WhatsApp data being transferred over your network. You will be able to see all the incoming and outgoing WhatsApp messages. And the WhatsApp Sniffer will show this data right on your Android device without using root. I have also shared a guide to download WhatsApp Stories.
Must Read: Read Deleted WhatsApp Messages
Wrapping Up
Well, I hope that you liked the WhatsApp Sniffer Apk after using it on your smartphone. In case you haven't installed it yet, you can do so by using this article. I have provided the latest version of Download WhatsApp Sniffer link in this article.
This app can be used to monitor the WhatsApp activity of your friends and family successfully. If you have any doubts about the app installation or usage, please leave a comment below.