Are you looking for the best themes for GBWhatsApp app? Well, today I am going to share the best GB Whatsapp themes for the most popular Whatsapp mod. Yes, GBWA is a mod version of WhatsApp. It offers various useful features and options to its users.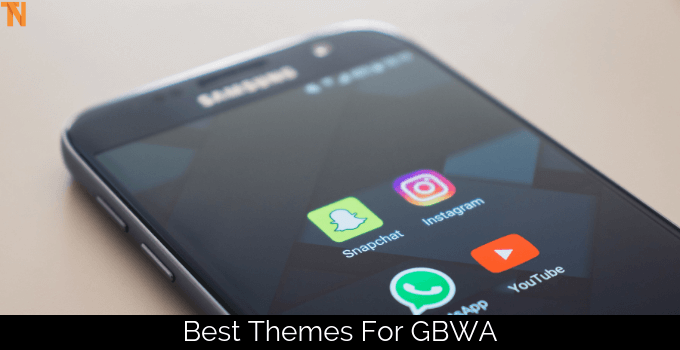 You can find things like custom privacy, media sharing mods, UI editor, and themes. Themes in GBWA is one of its most popular features as it allows you to customize your WhatsApp in terms of its design.
And since most Android users try to make their phone of a kind using things like home launchers, icon packs, system themes, etc., having this feature in GBWhatsApp is a bonus for all such Android users.
But if you have ever used GBWA on your Android device, then you must know that it comes with its theme download section which has various options — because of this, finding an awesome looking theme for your WhatsApp experience can be quite tricky sometimes.
Must Read: Free keylogger apps for Android
What are Whatsapp GB Themes?
For those of you who have not used this app or are new to this mod version of WhatsApp, let us explain about the themes feature. Many android apps, including GBWA, allow the user to modify and customize the user interface.
While you can use the UI editor options in the app to make it look one of a kind, that can be quite time-consuming. On the other hand, themes are quite easy to download and install when compared to the UI editor.
Not only that but they even give a much better result in terms of the looks and feels of your WhatsApp once you have applied a theme.
10 Best Themes For GBWhatsApp
To solve your theme finding problem, I am sharing 10 Best Themes for GBWhatsApp. And in this article, we will be taking a look at all the things which make these themes great.
Not only that you will also see how you can download and apply themes in WAGB, so if you like customizing your Android device, make sure to go through this article till the end.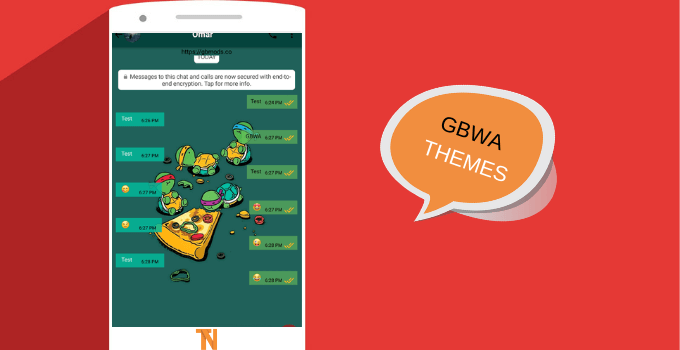 The themes section in GBMOD offers multiple theme options to select from. Almost all of the themes are quite different from each other. And depending on the look that you are going for, you will like only a few of them.
While you can manually go and check out every theme in the app, that can be quite time-consuming. Therefore, I have provided the ten best themes for GBWhatsApp in this article. And if you want to customize your Android device, make sure to go through them one by one:
Note: You can also try other Whatsapp mods like YOWhatsapp, FMWhatsapp & Whatsapp plus for Android.
1. ASK-Reality_Grey2_GB
The Reality Grey 2 theme is one of the most straightforward material design themes available out there. If you have ever used Telegram, then you will feel right at home when using this theme.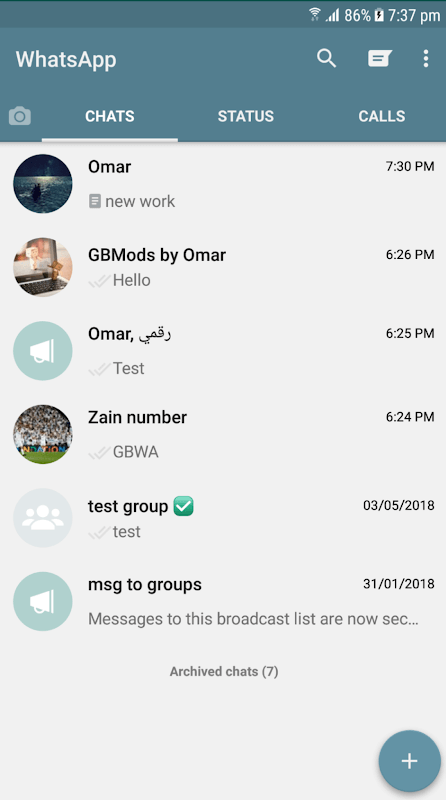 It has a merely blueish grey color scheme without any unnecessary UI elements. Because of this, the Reality Grey 2 theme is a great option for those who like minimalistic designs.
Must Read: Read Deleted WhatsApp Messages
2. Leideh_Wolf
As the name suggests, Leideh Wolf is a theme with a Wolf background, which makes it look quite cool. Not only that but this theme has a black base color making it great for Android devices with AMOLED or OLED displays.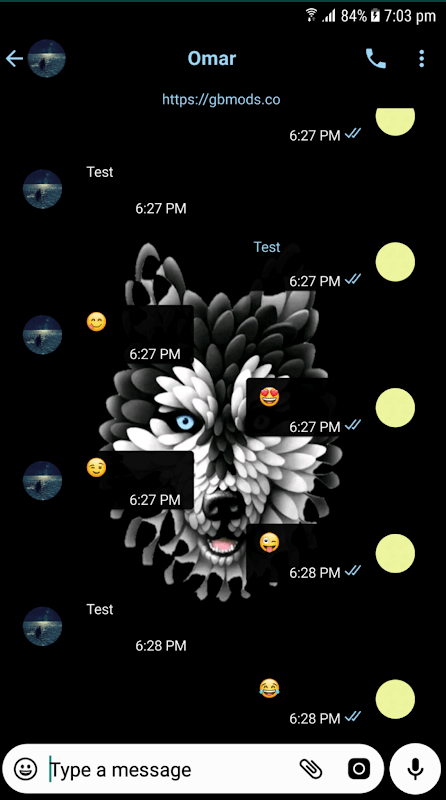 It also has a blue color as an accent along with a black background, which matches the whole wolf theme.
3. Leideh_Fisherman_boat
The Leideh Fisherman Boat is a great theme for GBWhatsApp, which is quite cool to the eyes because of its blue color scheme.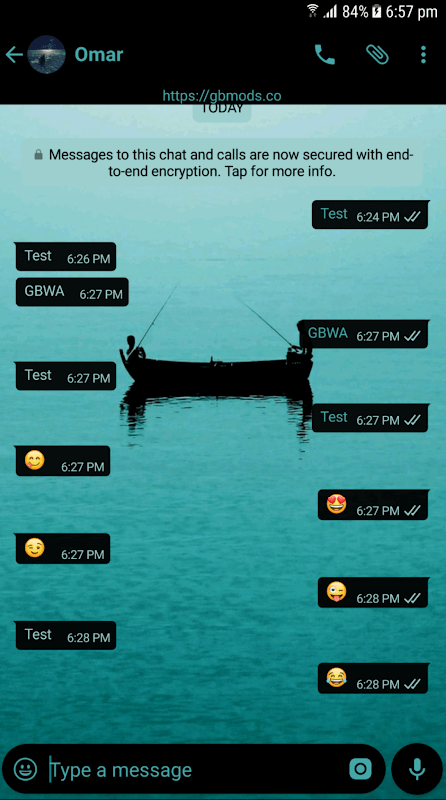 It has a boat and water background, which is quite soothing to the eyes. The whole theme has a blue background with black text on top, giving it a nice contrast.
4. Tartarugas_Anime
If you are a fan of Teenage Mutant Ninja Turtles, then you will surely like this theme. It is an anime based theme for GBWA which features the Teenage Mutant Ninja Turtles as the background.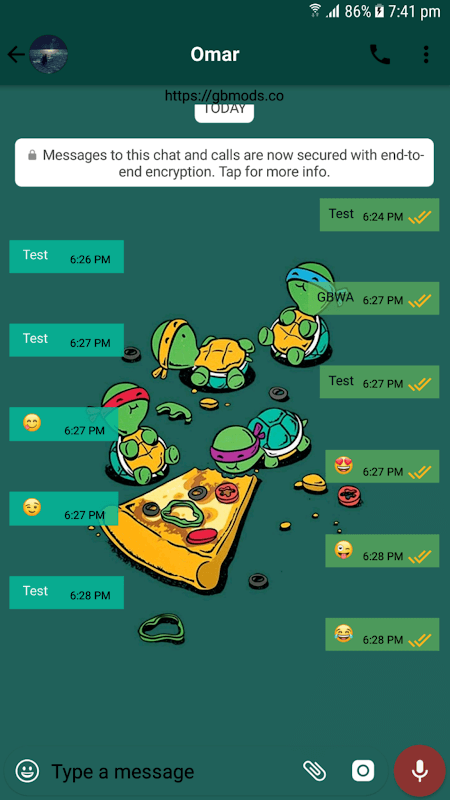 Not only that but the whole color scheme of this theme is green, which matches the background.
Also Check: Download WhatsApp Stories On Android
5. JayP_IronMan_gb196
As the name indicates, this theme is based on Iron Man. Apart from that, the whole color scheme of this theme is black, which matches the Iron Man background.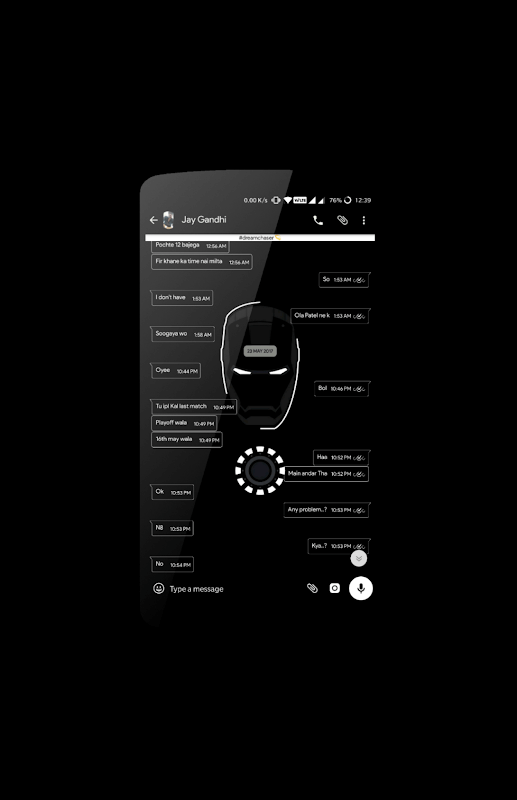 Not only that, but it also means that it is a great choice for your Android device if it has an AMOLED or OLED screen.
6. ASK-Reality_RedDark
The Reality RedDark is one of the coolest themes available for GBWhatsApp. It features a modern and sleek red and black color scheme.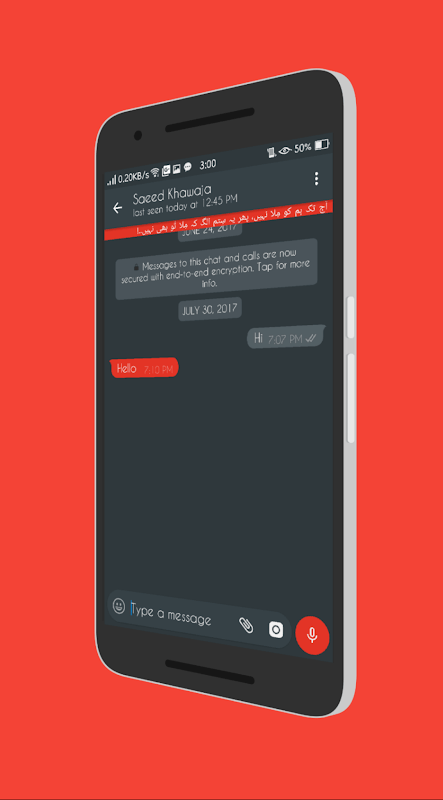 The whole theme is based on material design, which makes the theme a great minimalistic option. And since the background of this theme is dark, it is quite easy to use it at night.
7. JayP_Light_gb26
JayP Light is one of the best light color themes for GBWA available out there. Because of its white and black color scheme, it is great for using outdoors in brightly lit areas.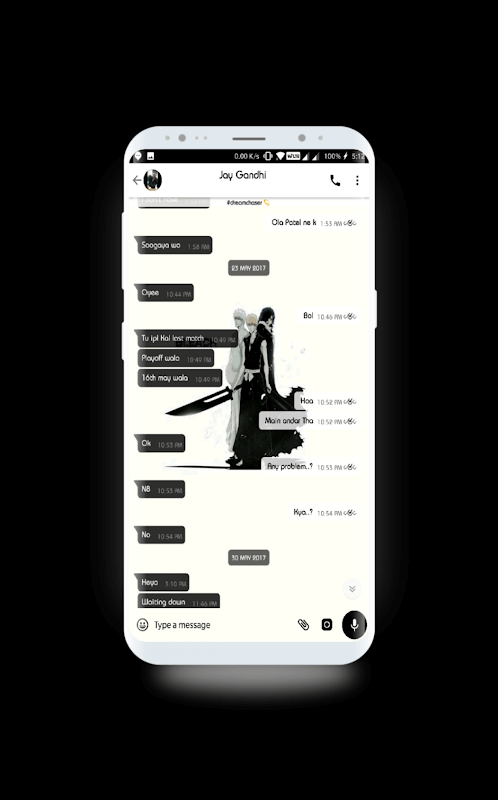 Not only that but the whole design of this theme is quite simple, and it makes using WhatsApp even easier.
8. Guellitas_colors
If you want to download a colorful theme for your WAMOD, then Guellitas_colors can be a great choice. It is one of the most colorful themes available out there with various user interface modifications.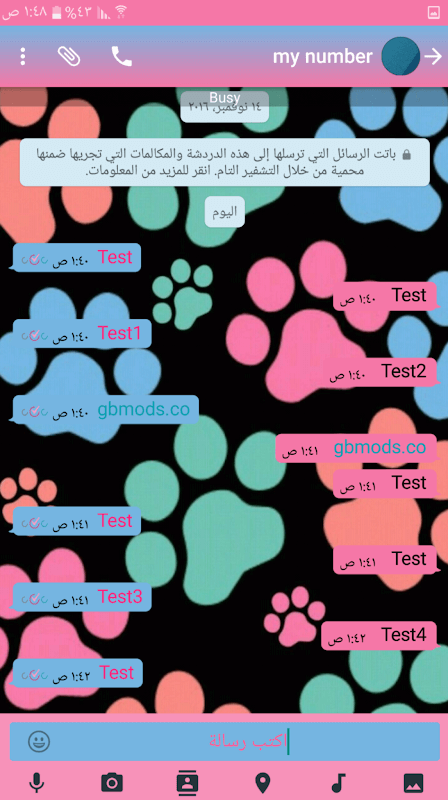 Although if you are going for a minimalistic look for your Android device, then this theme might not be for you.
9. ASK-Reality_Dragon_GB
As the name suggests, the Reality Dragon is a theme for GB, which has a dragon background.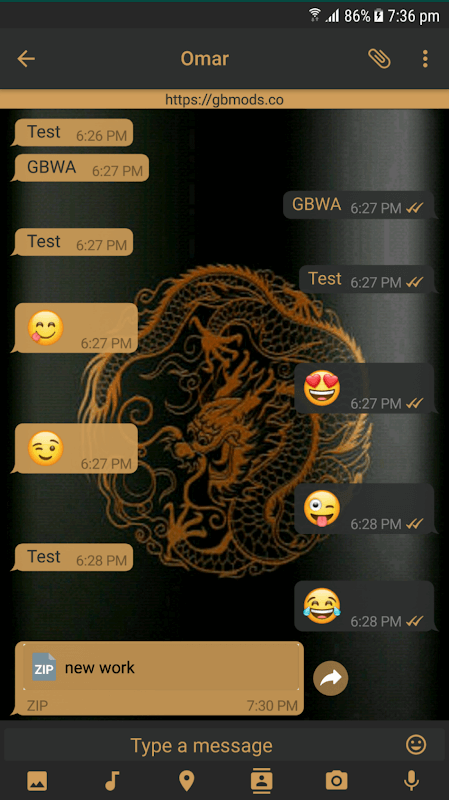 Not only that, but it even features matching black and orange accent colors. Overall, this theme looks quite cool and simple at the same time.
10. Dark1
Dark1 is one of the oldest and simplest black themes available on GBWA. This theme does not affect the user interface of your that much.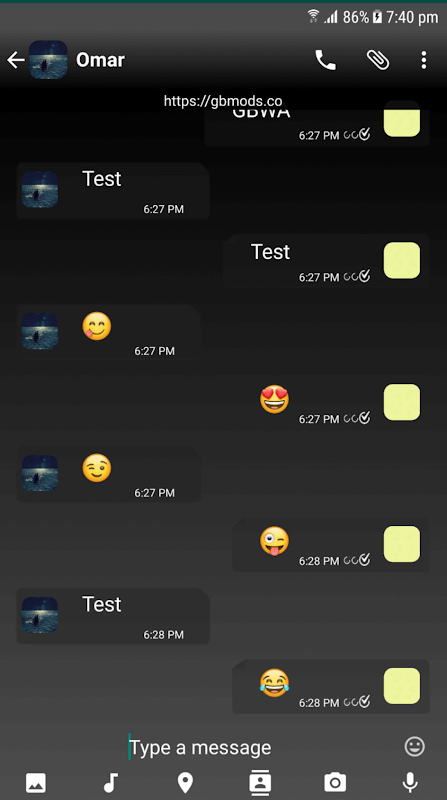 Instead, it focuses on the color scheme of your WhatsApp experience. And since it is a very old theme, it is preferred and used by a lot of GBWA mod users on Android.
Must Read: 25 Cool WhatsApp Tricks & Tips
How to Download and Install Themes in GB WhatsApp?
If you have gone through the 10 best themes for GBWhatsApp mentioned above and liked one of them, then knowing how to download and install them is also important.
Thankfully, it allows you to do so on your Android device quite easily. Therefore, if you like any of the themes mentioned above in this article, you can follow below steps by step tutorial and install that theme easily.
Step-1:
First, open GB WhatsApp on your Android device and go to GB Settings from the three-dot menu present in the upper-right corner of your screen.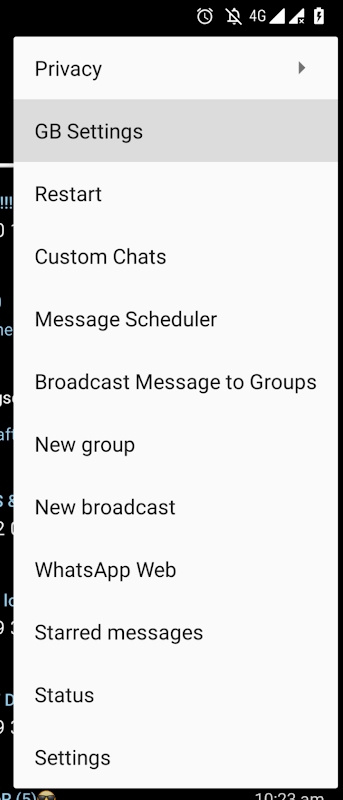 Step-2:
In here, locate and open the Download themes option which will load all of the available themes.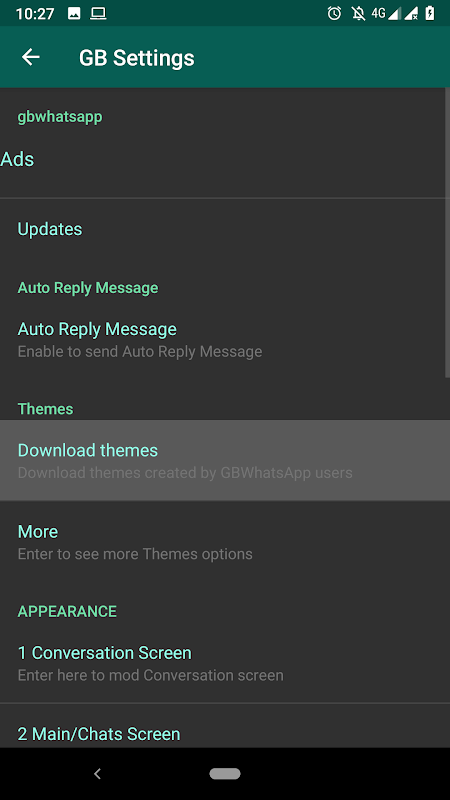 Step-3:
After that, use the search option present in the upper-right corner of your screen to search one of the 10 best themes mentioned above.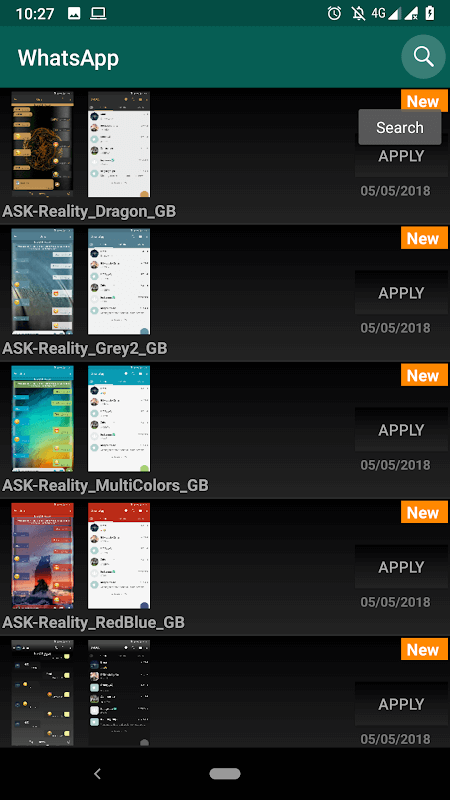 Step-4:
Finally, click on the Apply option next to that theme which will download, install, and apply that theme. But make sure to restart the app after you have applied the theme so that it gets applied successfully.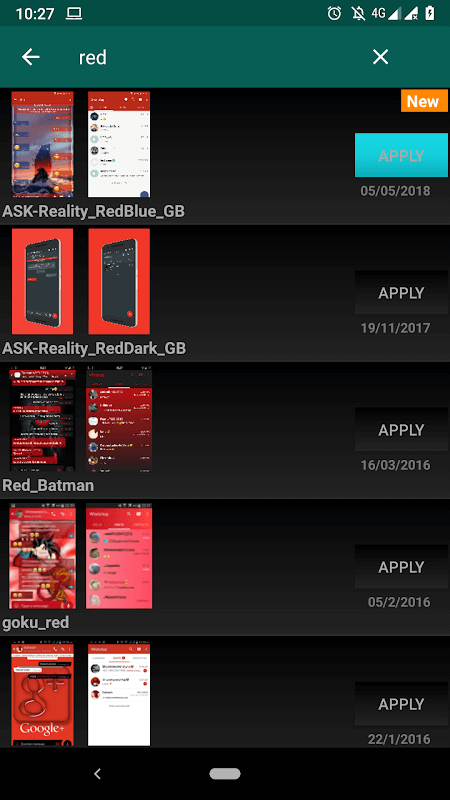 Also Check: Best WhatsApp Group Names Collection
Wrapping Up
Well, I hope that you installed and tried out different themes in GB WhatsApp on your Android device from one of the above mentioned 10 best themes for GBWhatsApp.
If you want to get your favorite themes added to this list, then leave a comment below with the theme name. If you are having problems with the installation of these themes, then let me know in the comments below.