Are you looking for the best music downloader apps for Android? Then you are in right place. Listening to music is one of the favorite hobbies and the entertainment for most of the peoples. Thanks to many of the cool gadgets we have.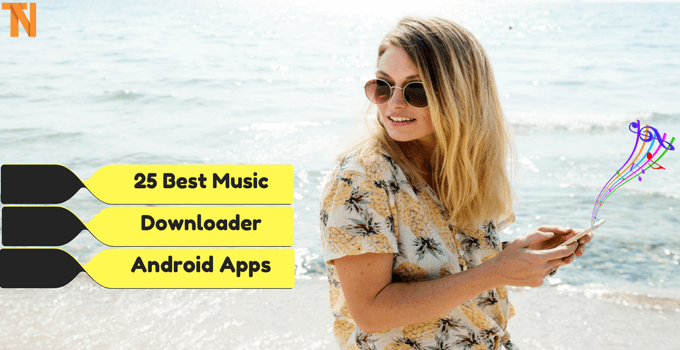 With these gadgets we can listen to our favorite tracks while walking, gyming or almost anywhere we want. Music is the need for many people in the world. While many use music as a refreshment.
It considers as a feeling to say something, which our heart wants to say but the mouth doesn't.
That's why once Shakespeare said that "Where words fail, Music Speaks."
25 Best Music Downloader Apps for Android Phones
So, what you do for listening to music? I know, you merely search the track on search engines and then listen to it. What if you are running out of data? Well, this is going to be the worst scenario for every music lover. But for getting rid of it, you can download all of your favorite tracks offline.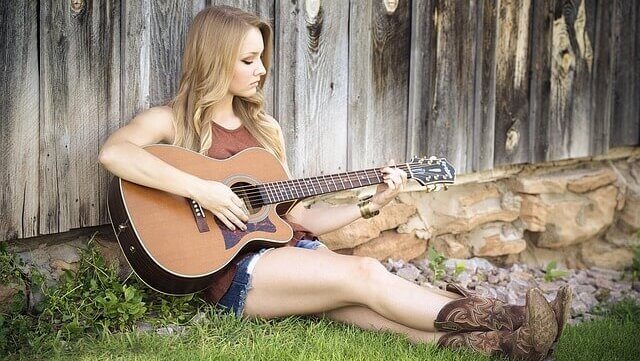 Downloading every of your favorite track offline is a very tough task for everyone. That's why today in this article I made a list of 25 Best Music Downloader Apps for Android. You can easily download your favorite tracks with just one tap. Even you can listen to your favorite music anywhere.
This list contains both Paid and Free Android Apps. Many of the paid apps come with their free trial; you can use them, and if you like you can purchase their paid version too.  So, without wasting time, let's move to the list.
1. Google Play Music
Google Play Music is one of the best and Free MP3 downloader apps for Android. It allows you to discover and play more than 50000 songs. Google Play Music comes with a vast collection of around 35 million songs in it. It also comes with a smart recommendation feature.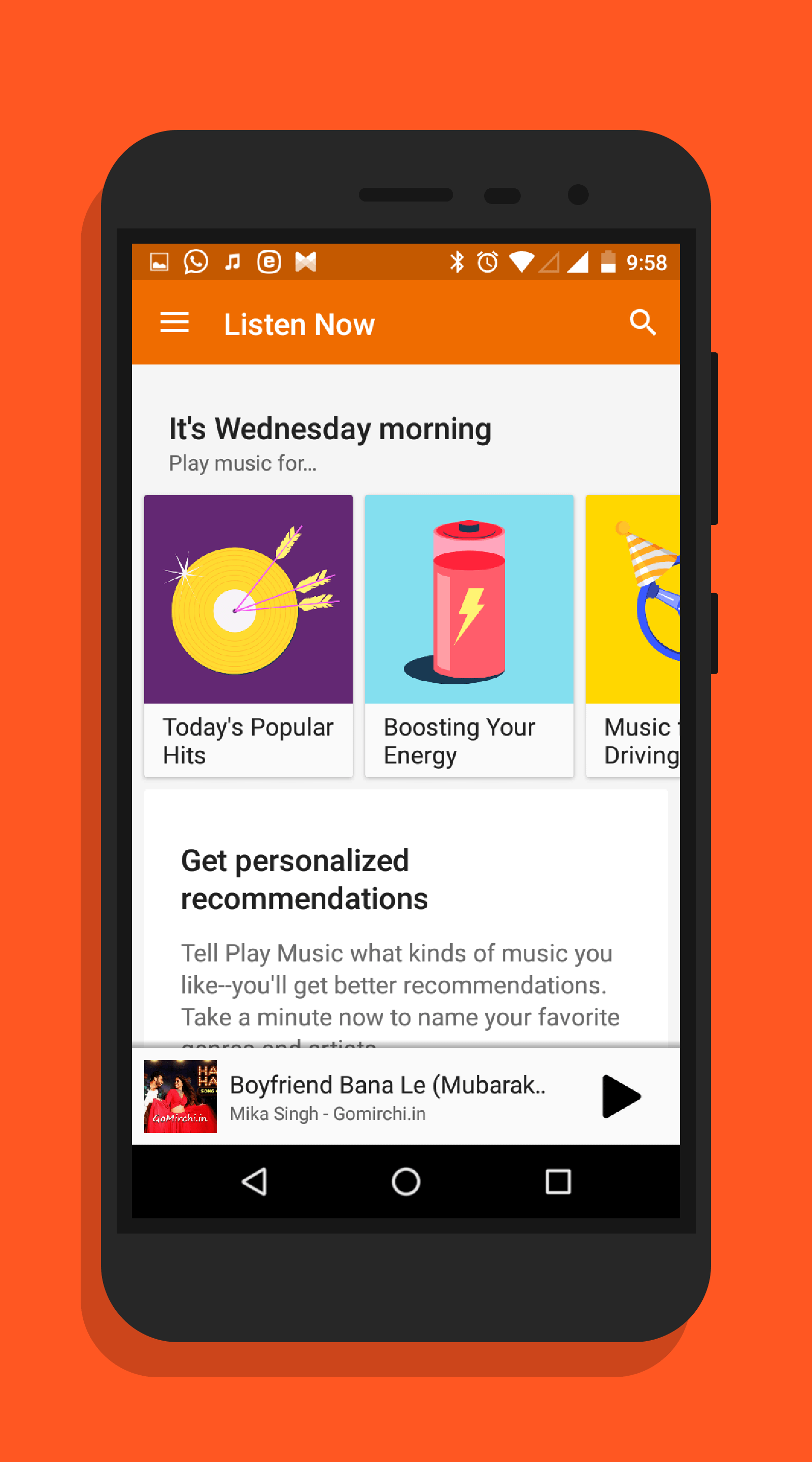 Well, this feature provides you a list of the song according to your mood and your history. So you can quickly get in touch with some of the new songs which match your taste too. For downloading songs from Google Play Music, you have to become its subscriber which costs around $9.99 per month.
Due to its massive list of songs, investing money in Google Play Music worth. You can listen to songs anywhere on any device like iOS, Android or Windows. Probably, this is one of the best music downloader apps available for Android phones.
2. Soundcloud
Soundcloud is another most popular app available for playing music online for free. You can listen to almost all type of songs in this app. It includes some original composed, shared songs from your friends and other different compositions made by others. This app not only allows you to listen to songs, but it also lets you share your music too.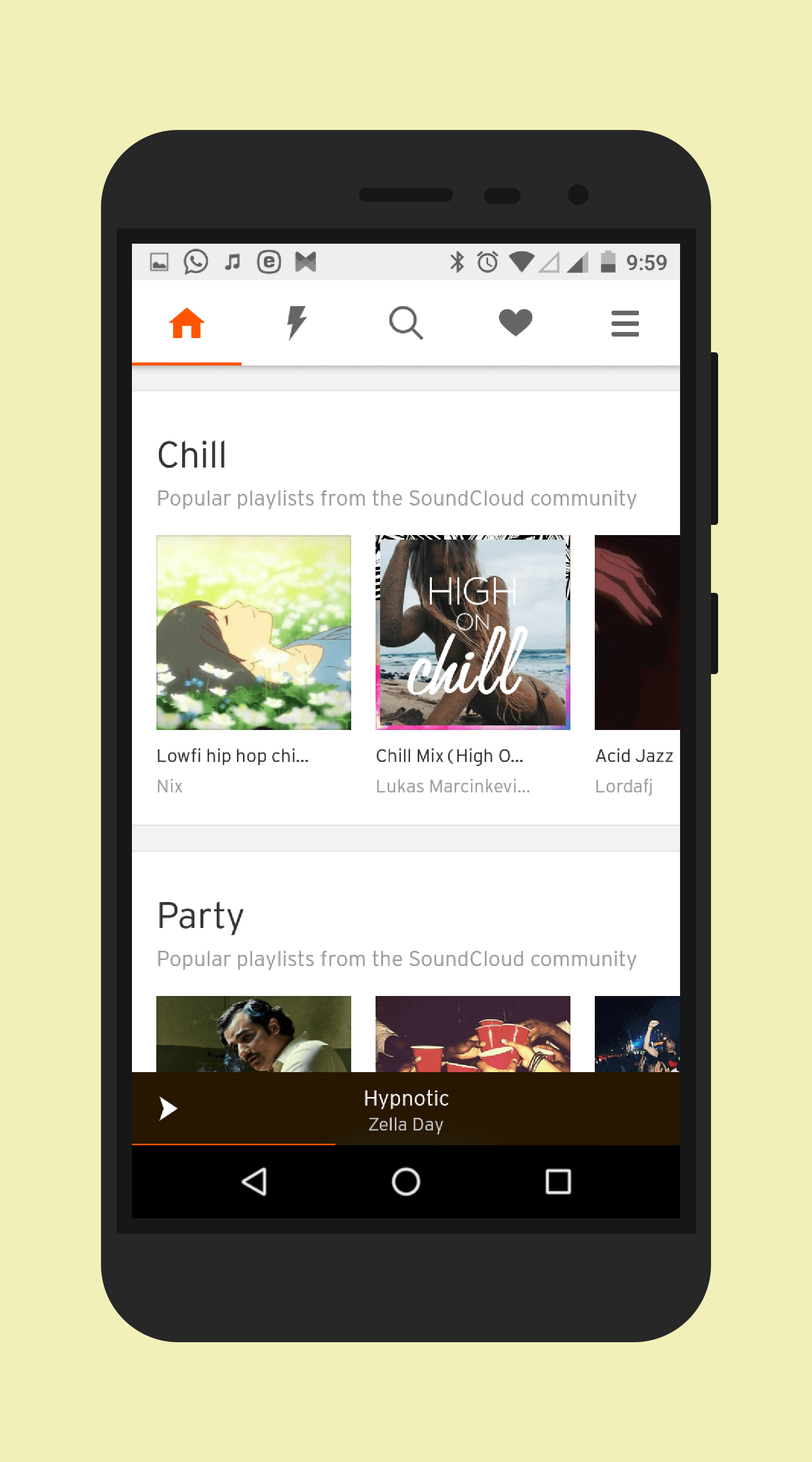 You can create your playlists and can share it with your friends. It also allows you to listen to favorite tracks and songs playlists made by your friends or your favorite artists. For Downloading songs from Soundcloud app, you have to subscribe its monthly plan which costs $9.99 per month(for iOS it costs $12.99).
You may also like- 20 Best Xposed Modules for Android
3. Spotify Music
Like other two apps, Spotify is also a most popular app around the globe and comes in two types, free and the premium. Spotify music comes with online stored millions of songs, And It let you search your favorite track by using track name, artist, playlist, album and even by the username of its uploader.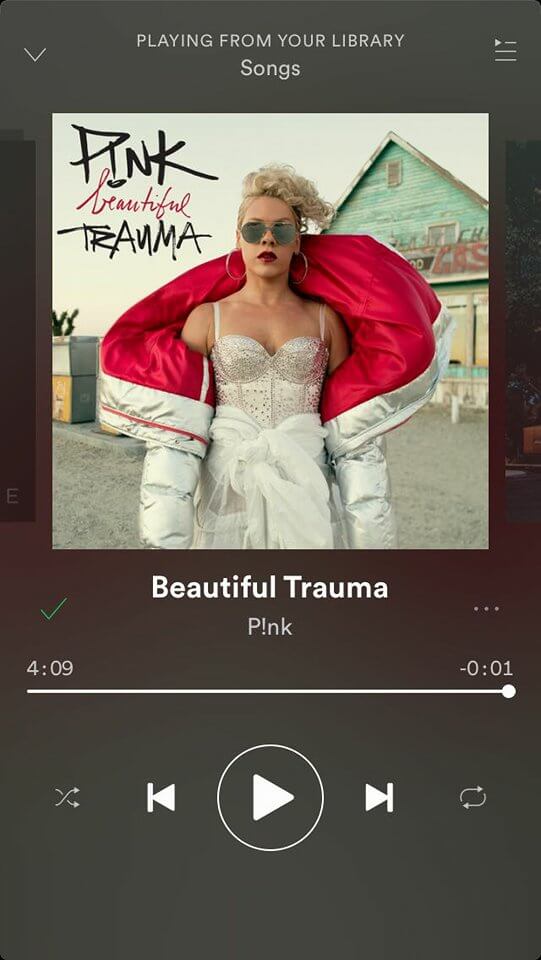 It allows you to create a playlist and save it for using and playing it from anywhere. The free version of Spotify Music comes with many annoying ads and also lack the feature to downloading your favorite track offline,
The premium version of Spotify allows you to download millions of songs offline and let you store it on your device. Regarding popularity, it's placed third on our list of best music downloader apps for Android. You may also like best logo maker apps for Android.
4. Wynk Music
Wynk Music has made a vast growth in the short span of time. The App comes with around 2 million songs stored in their database. But you will easily get almost all of the favorite songs from many famous artists around the globe. That's why many people in my circle use this app.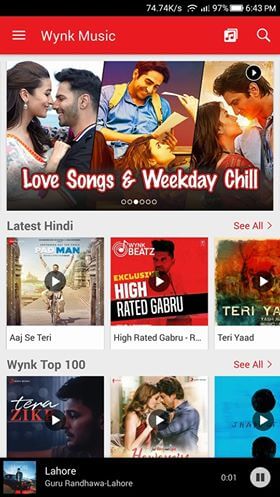 The interface of the app is quite simple and attractive. If you are from India, then it is common that you have heard about this app. The app comes with two types paid & free like other apps. Free one lacks many things like download feature and contains some advertisements.
Well, If you are an Airtel user, this app is best for you as its premium version is freely available for all airtel users. But if you are on another operator, you can enjoy the app in just Rs 99 per month.
4Shared is one of the top rated MP3 downloader apps. It comes with a vast collection of songs that you can download freely, and also it lets you share your creativity with the world. You can easily search your favorite track, list them up in a playlist, and then download it. I have also shared best VLC player alternative apps.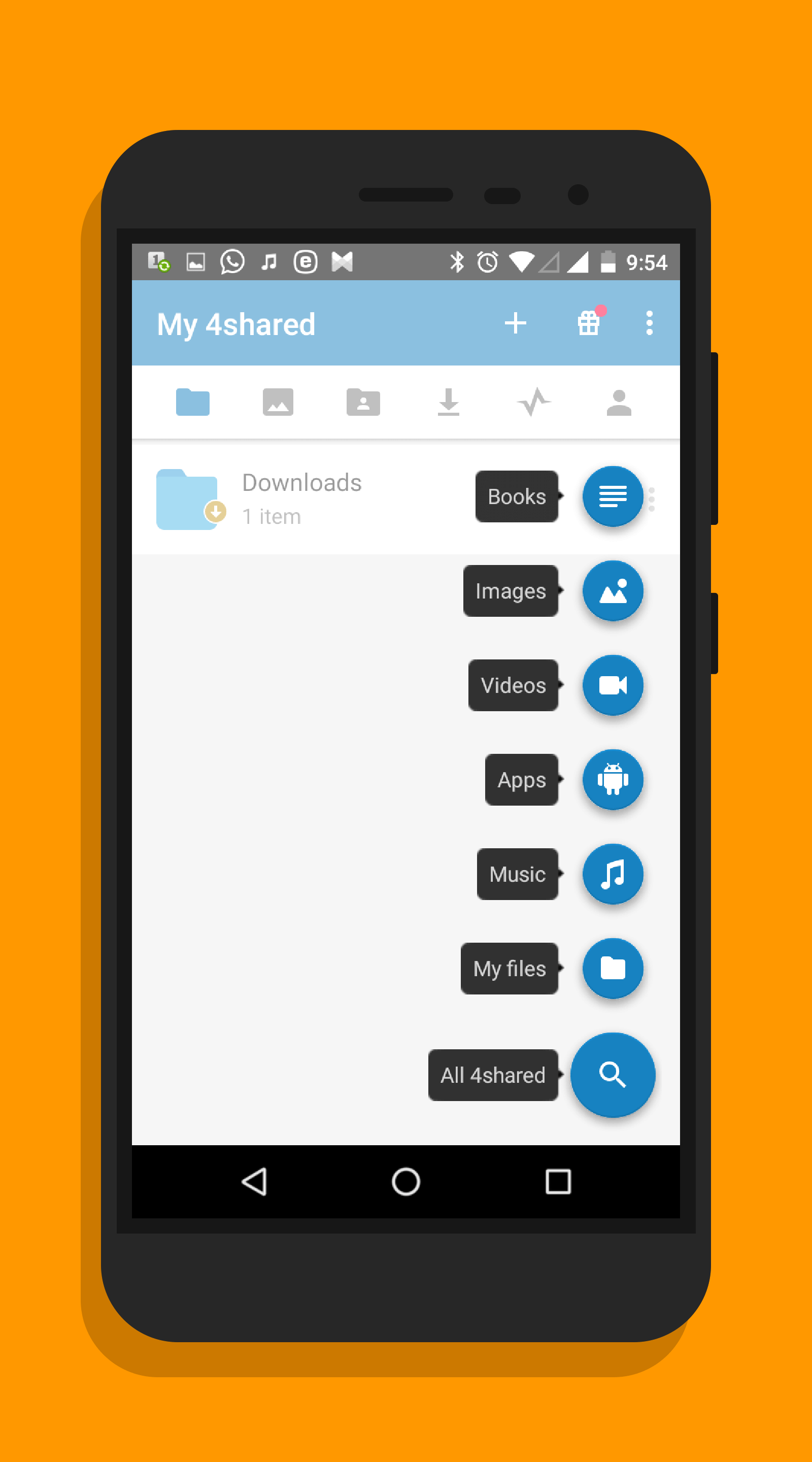 4Shared has an extensive collection of songs shared by many of its users. It is highly possible that you'll get your favorite tracks here. It also provides you 15 GB of cloud storage for creating your playlist online and even uploading your favorite tracks from your Android device. It is freely available in the play store, that's why it becomes one of the best free music downloader apps for android.
6. Saavn
Saavn is a music download app which comes with a vast list of songs installed in its database. And that's why it is easily possible to get all of your favorite tracks there. Like other Android music downloader apps, you can freely search your favorite track online and can play them.
Even you can create your playlist of favorite songs and share your favorite songs or playlists with your friends. But Like other apps, it also contains some ads in the free version, and lack the option of downloading music offline. For using this app as an MP3 Downloader app, you have to subscribe its premium version.
7. SONGily
Songlily is one of the most popular free song downloader apps. You can download any songs from SONGily without investing a single penny into it. Well, It doesn't mean it lacks any premium version. Its premium version is only for removing ads. You can download all of the available tracks without going for its premium version.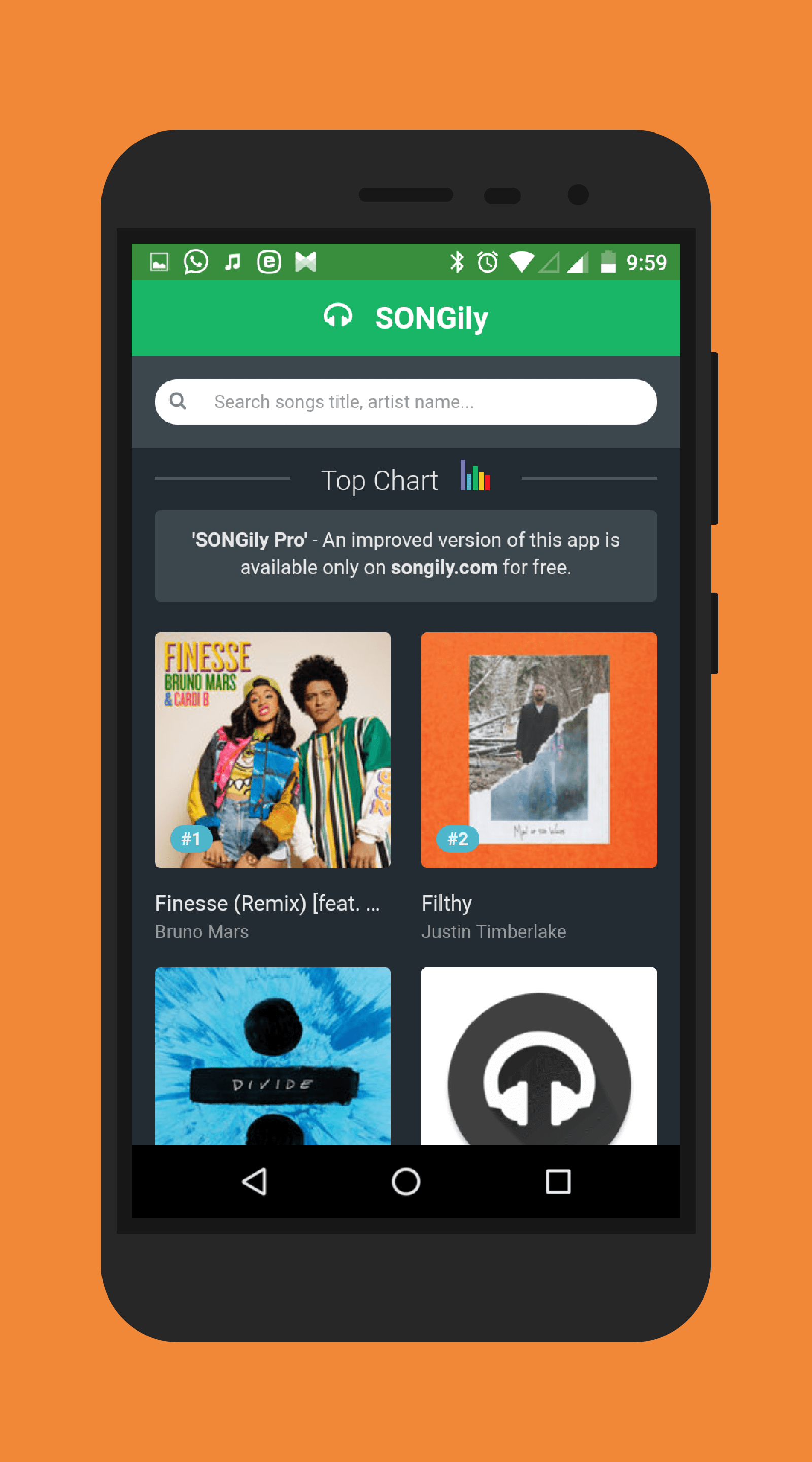 While talking about the app, the interface is pretty simple and functional. The great thing about this app is its size which makes it lightweight and easy to handle. Probably, If you are searching for free music downloader apps, then this app is going to be the perfect choice for you.
8. Gaana Music
Gaana is specially built for the people of India. This app contains a huge collection of Indian music of all genres and languages. The app is similar to other apps mentioned on the list.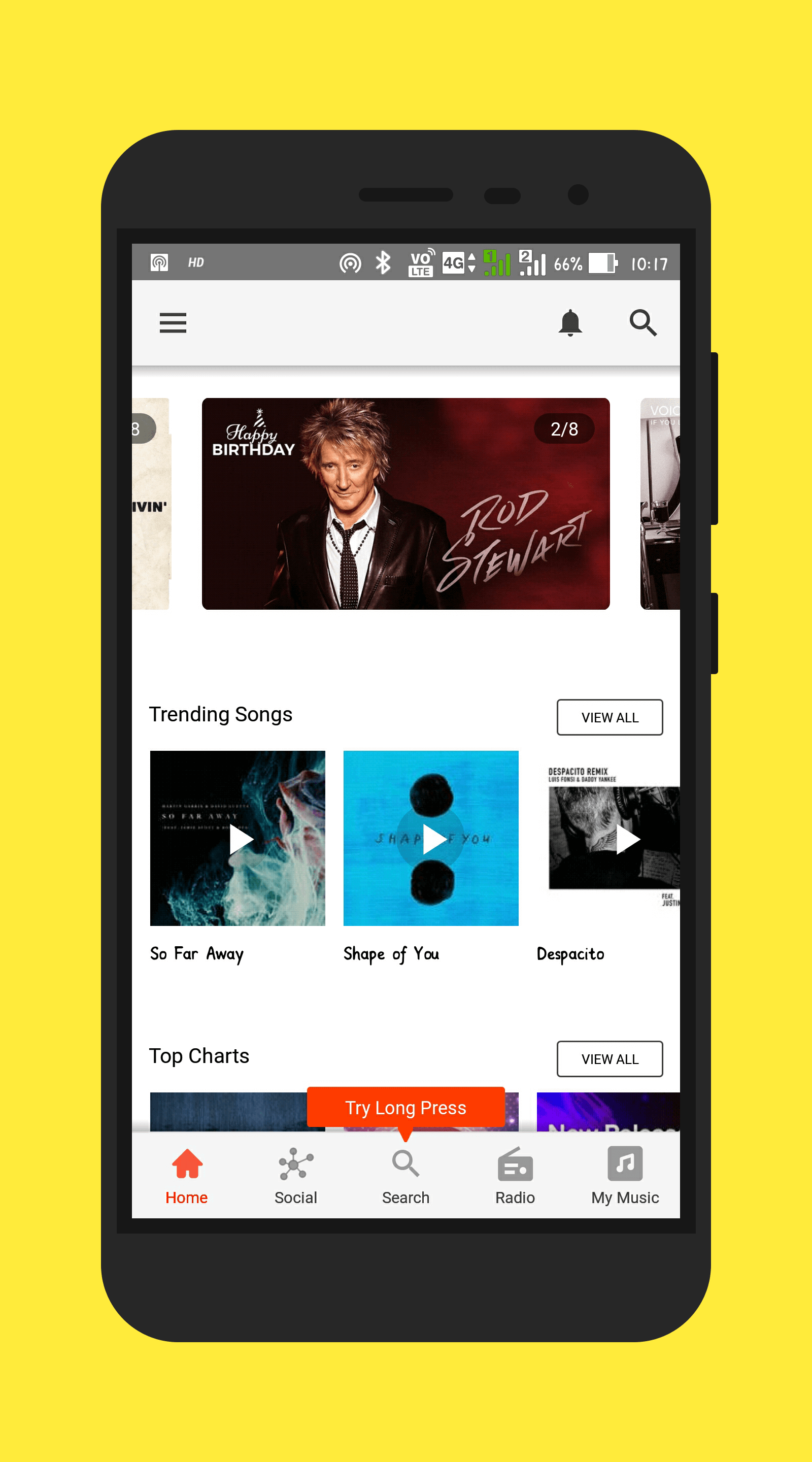 However, because it contains almost all types of local songs and music composed in  India, it made 8th place on our list. Like other apps, it also comes in a premium version where you can download songs offline it will be ad-free. I have also shared best rooting apps for Android.
9. RockMyRun
Always happens to me while doing a workout in Gym or while running, my mind gets out of the track and starts thinking. That is the reason why many of you and I can't complete our workout with full potential. So, If you are a fitness freak and this usually happens with you too, Rock my run is going to be the best music downloader for you.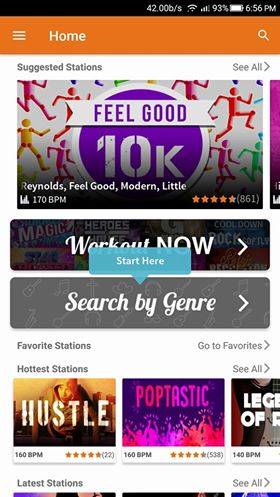 The app contains a good playlist of songs with a simple DJ touch which helps in enhancing your workout, running, or practice session. This app also lets you create your playlist and also, download your favorite songs for free. You can install Dolby Atmos Booster to increase the volume of your Android device.
10. Hungama Music
Hungama Music is a music download app which comes with a huge database of songs around the globe. This app also plays videos in it, the recent update of Hungama Music has added a mini video player into it.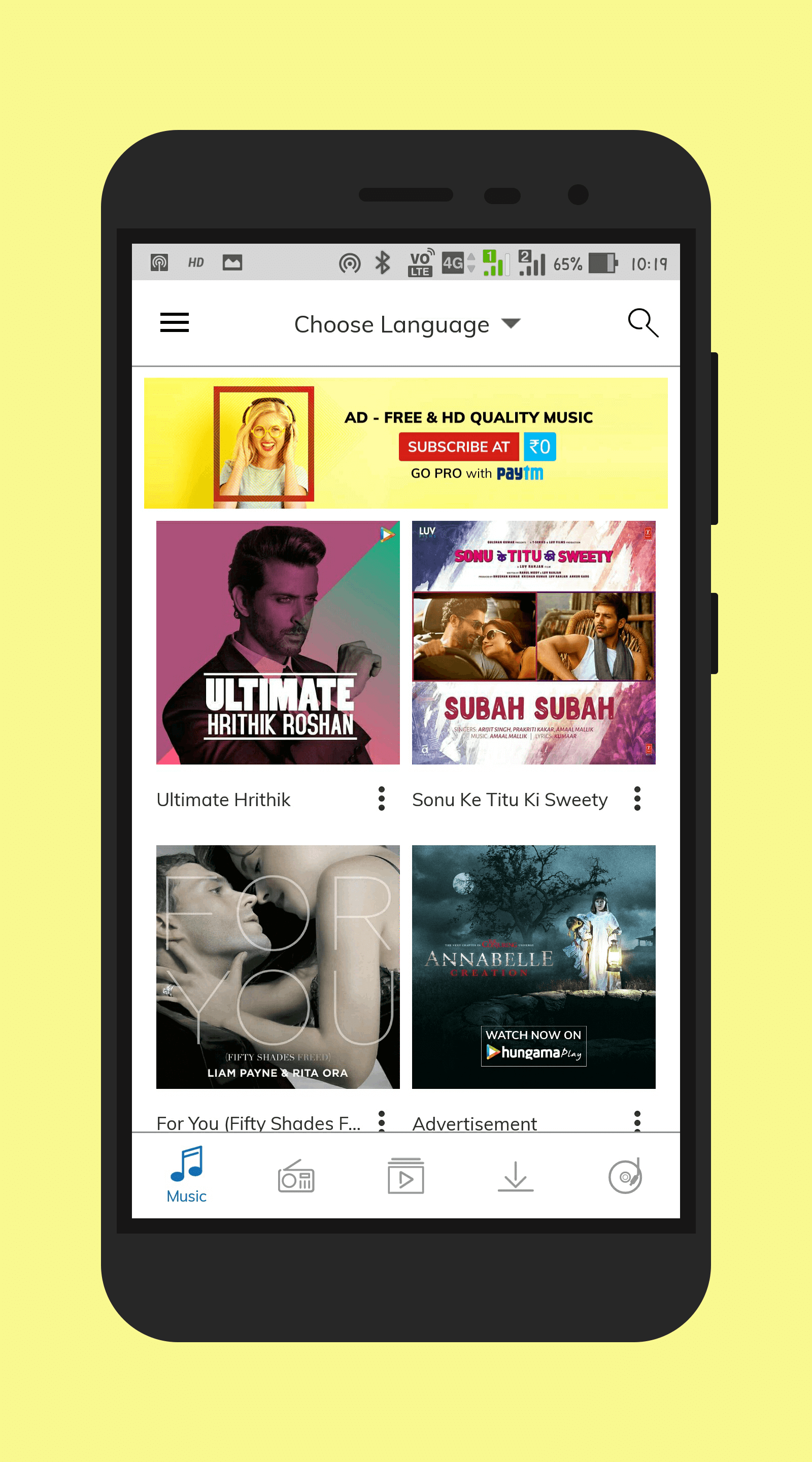 If you are searching for an app for downloading music along with videos, this music downloader is going to be your perfect choice. But, like almost all other apps, the free variant lacks some features.
11. SuperCloud Song Mp3 Downloader
It is one of the best music downloader apps available for Android users. This app allows you to search songs for almost any genre. You just have to type the name of the artist or song.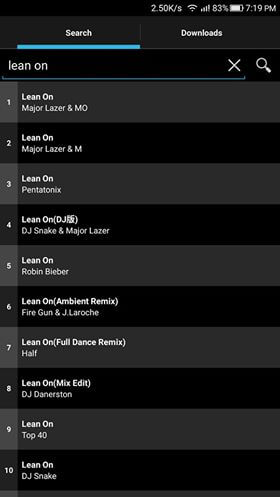 It will show all of the nearly possible results. The Built-in music player of the app also provides the ability to listen to music before downloading.
12. Anghami
Anghami is one of the best free Arabian MP3 downloader apps for the Android Operating system. The app is famous in many countries of middle Asia and Arabian nations. The app is available for Arabic music, but you will easily find songs in many other languages too.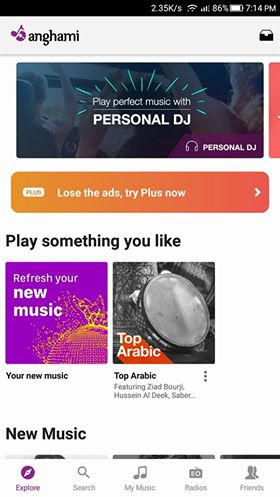 Like other song downloaders, it also provides standard features like streaming, favoriting, downloading and a built-in music player for listening songs online.
13. Music Paradise Pro
Music Paradise Pro is like heaven for many of the music lovers out there. Once you enter your search term for music, App starts mining all of its data and then come up with a great list to download your songs.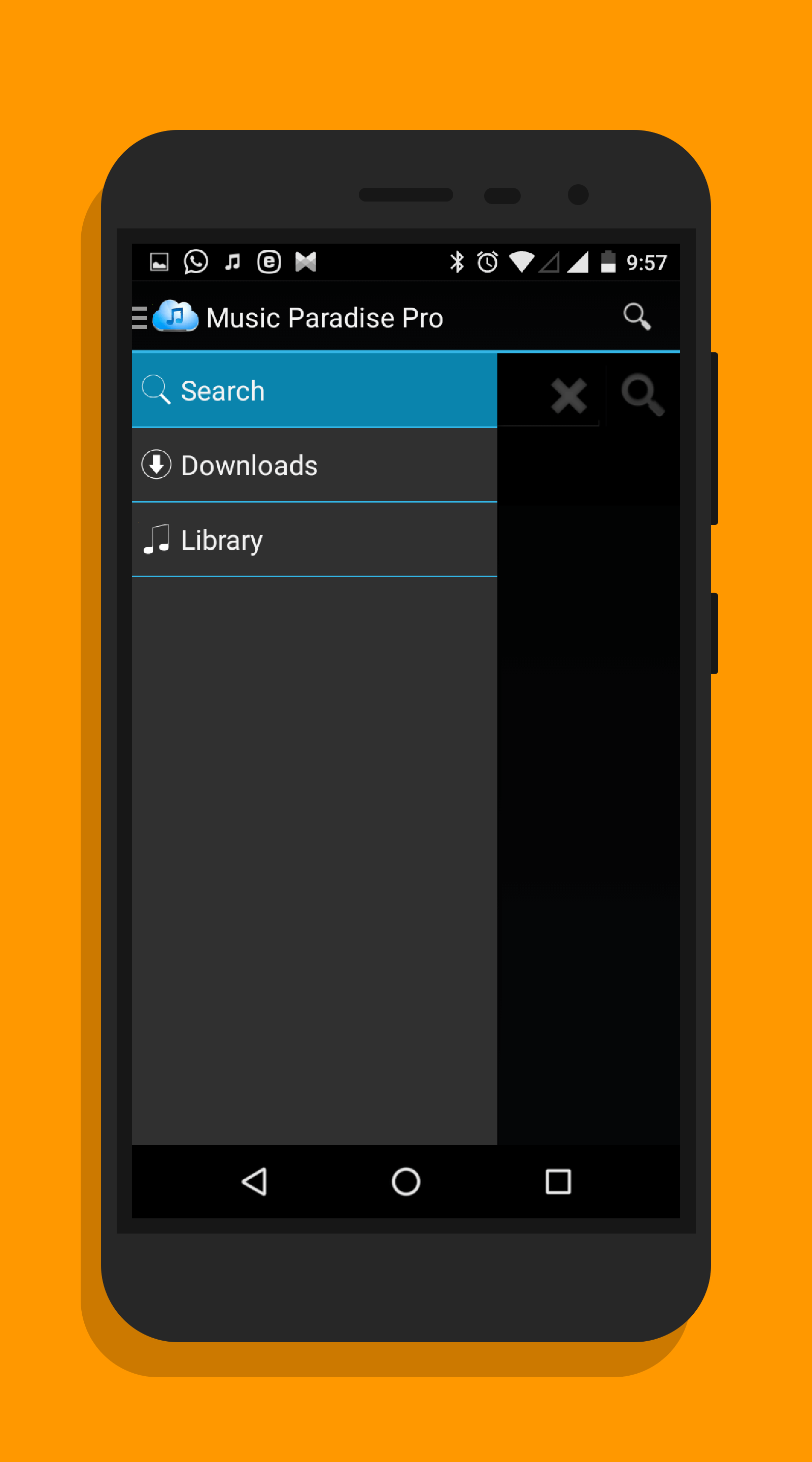 The app allows you to download songs offline and then store them on your SD card. You can listen to them anytime without wasting your time in searching for them again.
14. iTube
iTube is the game changer app out there which is almost freely available for everyone. Yes, it is free, even it doesn't come with any in-app purchases. Now talking about the songs collection, iTube grabs music from tons of the search engines out there.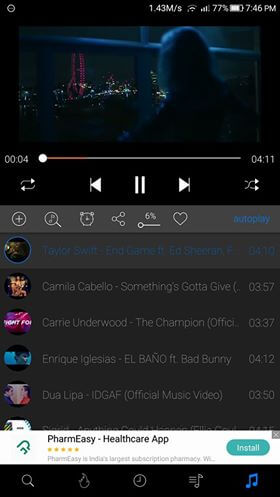 Then it provides you a list of download links. Well, the app is not available in play store anymore, but you can easily download it from any third-party website online.
15. Napster
Napster is one of the most famous free android music downloader app available on the market. It contains a huge collection of almost 40 million songs from more than 35 countries. It doesn't have any issues with native ads so that you can enjoy your music peacefully.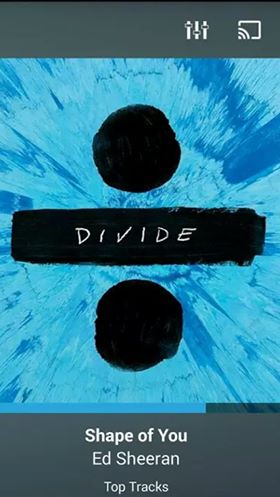 Like other music downloader apps, you will also get a music player in it where you can make a playlist of your favorite songs and do all the stuff that you can perform into similar apps.
16. Tunee
Tunee is another best music downloader for Android phones. Though the Google Play Store recently removed it; you can easily download it from third-party sites. The Interface of Tunee is Straightforward which allows users to perform their tasks easily.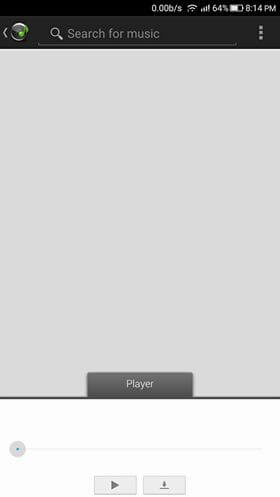 For downloading songs, you have to search them using track name or Artist name, and that's it. Then the app will make a list of songs, and you just have to tap on download.
17. Copyleft Mp3 Downloader
If you are searching for a free mp3 music downloader for storing songs offline with no commercial use, Copyleft MP3 downloader is the best app for you.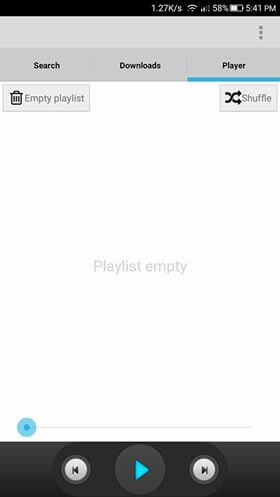 This app contains many songs that you can download offline and play anytime. Though this app is also not available in the play store, you can download copyleft music downloader from third party websites easily.
18. Advanced Download Manager
Advanced Download Manager is not a music downloader app. However, it can help you in downloading music files using many of its download features. ADM is not idol app for downloading music.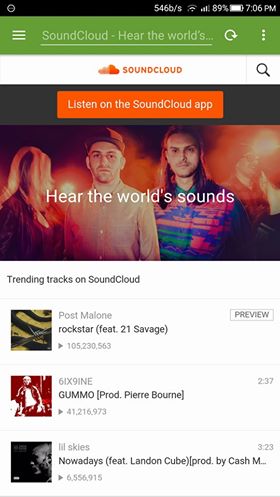 You can browse the internet and search songs on the internet. This app will help you in downloading the mp3 music files for you. The good part of using this manager is, you can store all of those files in your SD card or Internal Storage.
19. TubeMate
I know that many of you were thinking that Why I added TubeMate in this list because basically, TubeMate is a video downloader. However, there is a hidden feature. You can directly download the mp3 file of any song which is available on youtube.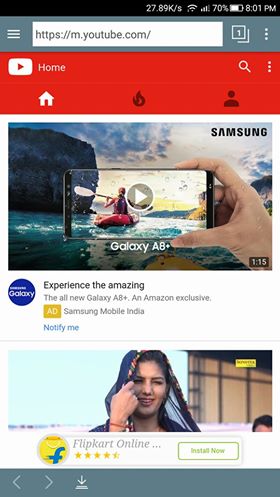 You just have to open the song in TubeMate's youtube section and after that tap on the download button. Once the options will appear, simply tap on Mp3 and that's it, the audio file will be downloaded into your device.
But, keep in mind that you have to download an MP3 Media Converter to convert that file to mp3. Otherwise, the file will always open in your Video Player.
20. SnapTube
Snaptube is another youtube downloader app available for Android. It allows you to download videos from YouTube and many other platforms. Like TubeMate, you can also download mp3 songs on android from Snaptube.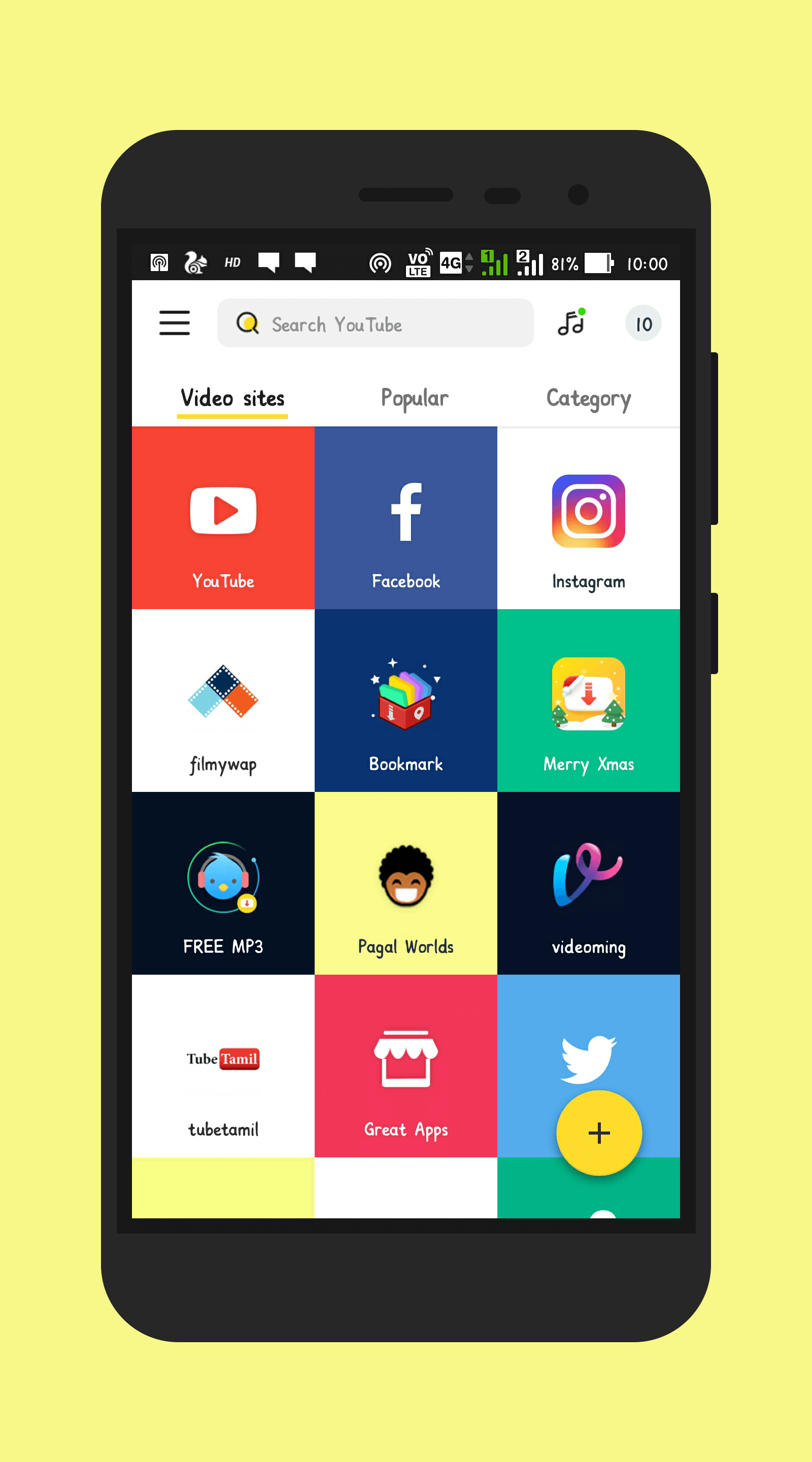 The significant part of SnapTube app is that you don't have to convert the file format to use it. The file will be downloaded as an mp3 file.
21. Free Mp3 Downloads
It is one of the best music downloader apps available free for Android devices. It allows you to download all of the songs which are "free to use." You can enjoy those songs without any issues.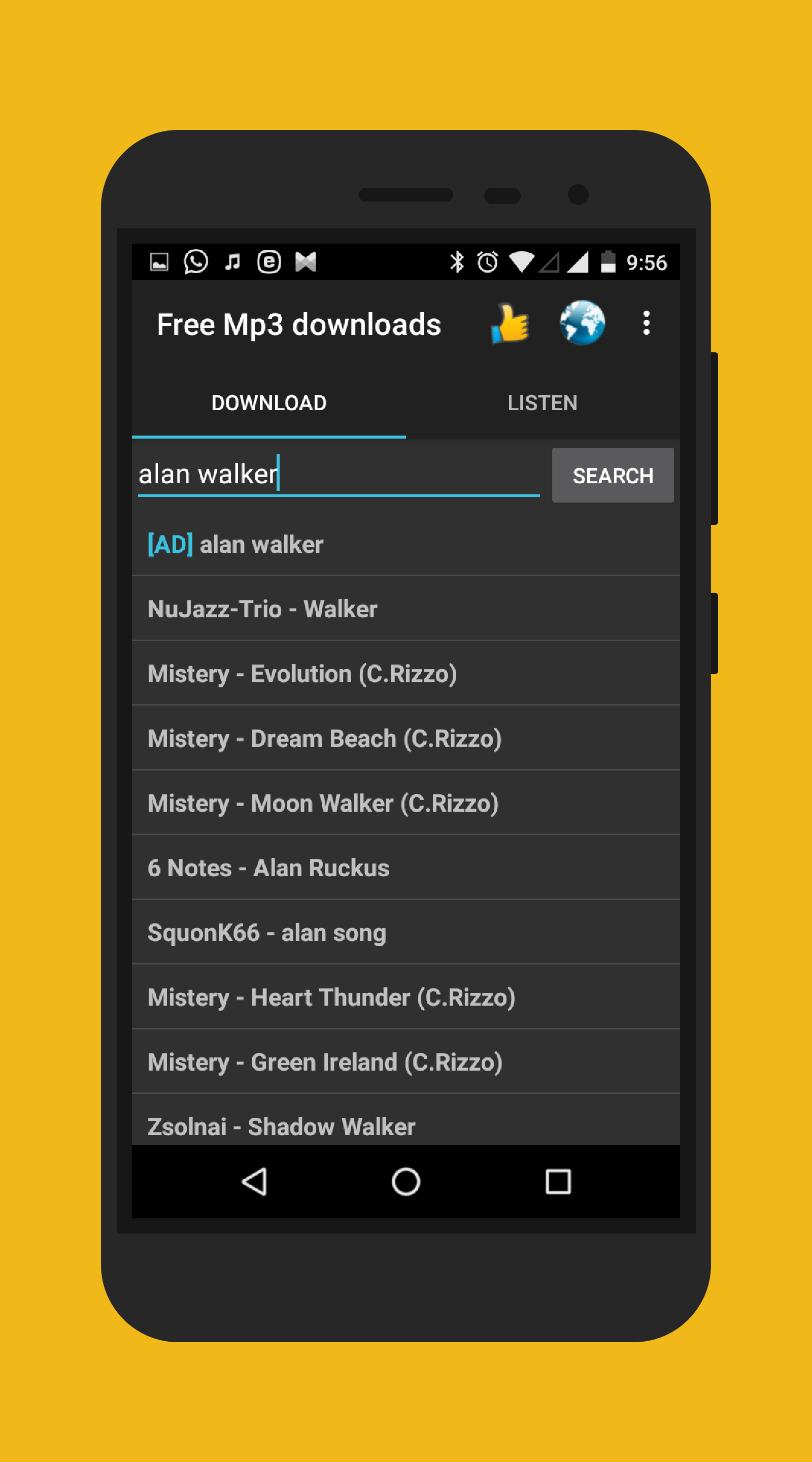 The interface of this app is pretty simple. It also works similarly like the above apps. The best thing is, you can store the songs offline. You can easily listen to them without an internet connection.
22. Simple Mp3 Downloader
It is yet another Music downloader for android, which performs almost the same as Free Mp3 Downloads. This app also lets you download millions of copyright free music without any issues. You can store them offline too.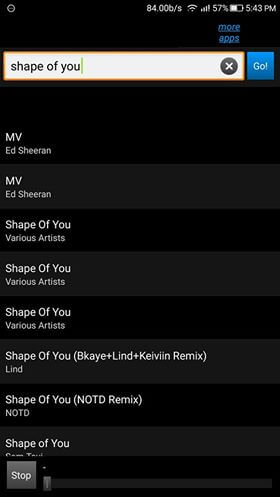 The app is free of cost; it works well without investing money. The interface of this app is pretty simple and easy to use. You can download the app and enjoy your favorite music offline.
23. Skull Mp3 Downloader Pro
Skull Mp3 downloader pro has integrated with a music search engine for searching songs of your choice. You can download music of your taste from here.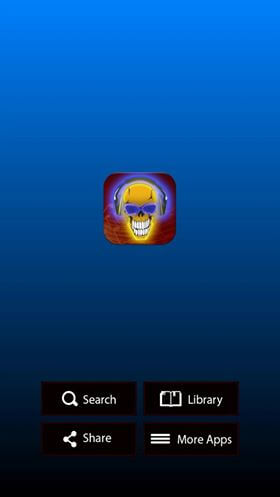 The app comes with a built-in button to set that song as your ringtone. The sad part of the app is that it is a bit slow. It was performing well at the time of testing. You can also give a try to skull MP3 downloader pro.
24. Music Maniac Pro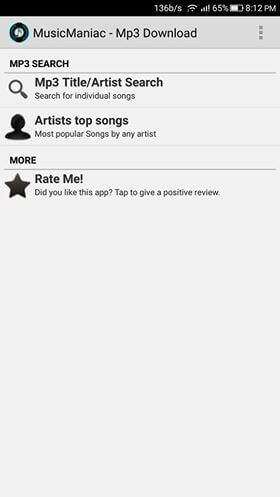 Music maniac pro is a good mp3 downloader which comes with an attractive user interface. One great feature of this app is, it has a ringtone cutter built in, so you can use it as a Ringtone maker too. Downloading and searching for music is pretty simple in this app and interface is also easy to use.
You can give this app a try and check out whether it's good for you or not. If you don't like the app check out other apps in the list.
25. Trebel Free Music Downloader
Last but not least we have Trebel on our list of top music downloader apps. Trebel music downloader makes downloading songs pretty easy. It comes with a huge collection of millions of songs in its database.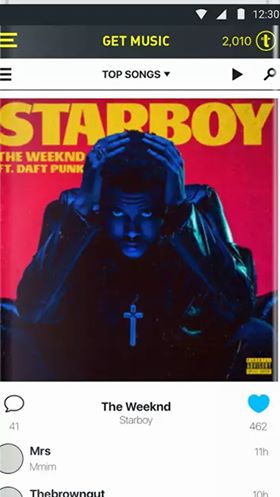 If talking about the usage, the size of this app is small. Trebel is also suitable for small battery devices as the app is resource friendly. It will not be a piece of burden on your Android device. You must check out this Android music downloader.
Must Read: 25 best sports streaming sites.
Wrapping Up
Well, these are the best music downloader apps for Android phones. You can download songs offline with these apps. I will recommend you to use Wynk Music, Hungama Music, and 4Shared if you are from India. If you are not from India, then try SoundCloud and Spotify Music.
Even if they will not complete your needs, then there is Google Play Music. If you have any questions, leave it in the comment section. I will help you out with your queries.