Are you looking for the best Canva alternatives? If yes, you have landed on the right webpage. In this article, I will share a list of the best Canva replacements with you. So, without any further ado, let's get started.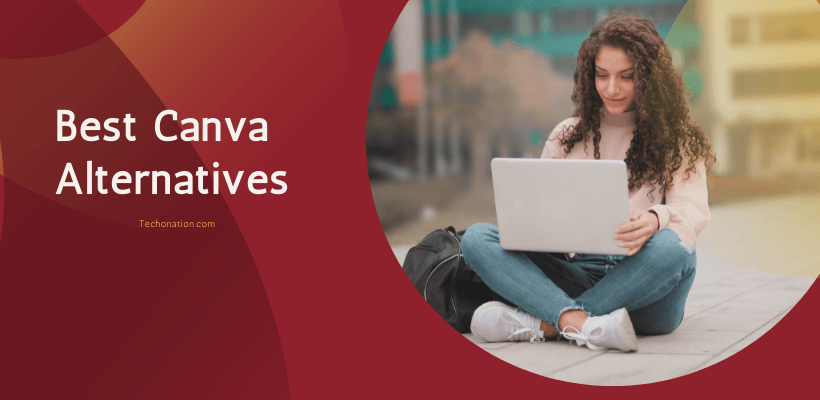 Canva is one of the best graphic designing tools for people who have little to no knowledge of graphic design. Even beginners with no prior knowledge of graphic design can quickly make premium-looking graphics.
It is a web-based tool that can be accessed on Android, iOS, Windows, macOS, Linux, etc. Canva also provides its app version for various operating systems. I have also shared this free stock photo sites list,
7 Best Canva Alternatives for Graphic Designing
Even though there are many great benefits of Canva, it does have some downside that makes people look for its alternatives. Even though there are plenty of options, there are only a few worth trying.
To help you guys make the right choice, I have prepared this list of the 7 best paid and free Canva alternatives for Android, iOS, Windows, macOS, and Linux.
1. Adobe Express
Adobe Express, formerly known as Adobe Spark, is a great tool to use as a Canva replacement. It boasts a massive library of unique designs, including pre-designed templates to make social media posters, collages, presentations, and more.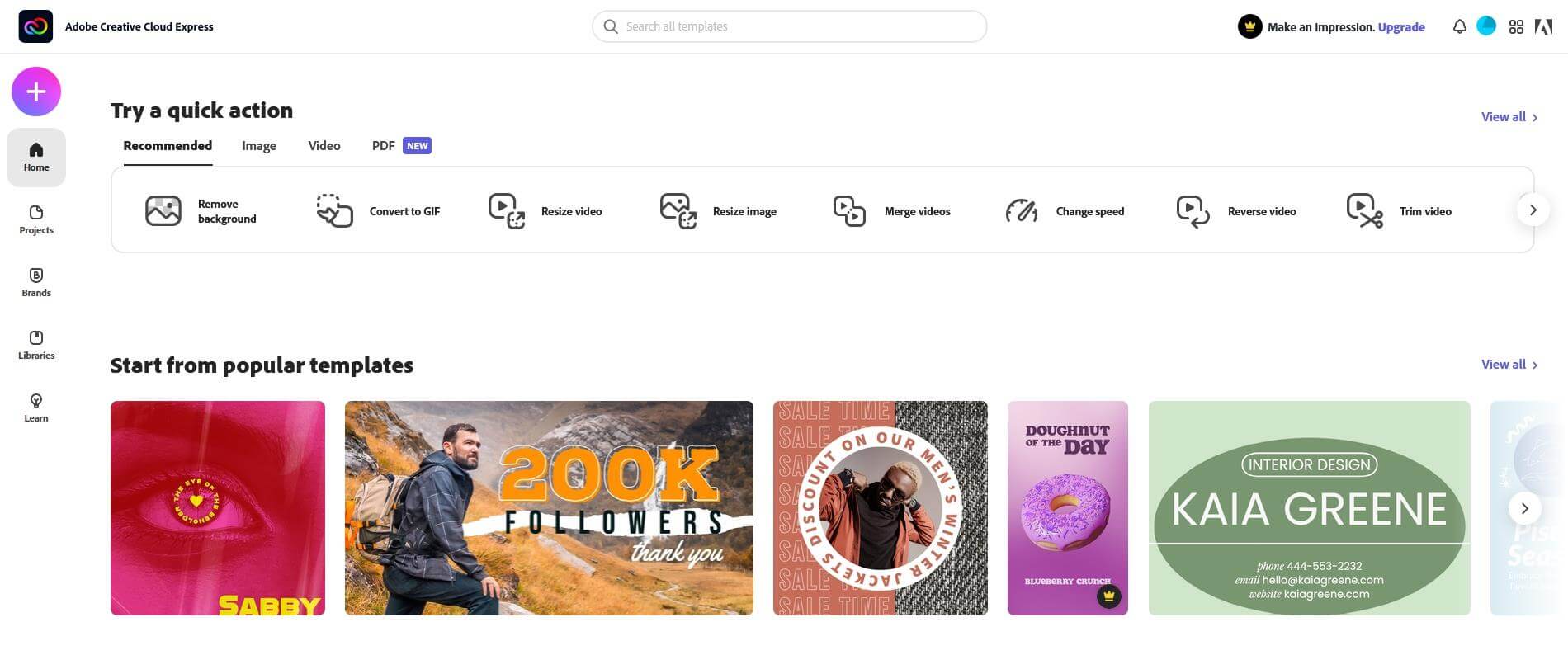 There is also an extensive collection of backgrounds, icons, photos, and more that can be used to make the entire graphic designing process simpler and more efficient. Adobe Express also boasts a branding feature to select your logo, color schemes, font, and more to match your business theme.
However, Adobe Express is a part of Adobe Suite, but the good thing here is that it doesn't require you to own anything such as Photoshop or InDesign. You can opt for the premium plan of Adobe Express solely. Even a free version of the plan offers limited access to its functionality.
2. Visme
Visme is one of my favorite Canva alternatives, but the most significant disadvantage of Visme is its pricing. Visme is a bit more expensive than Canva and other Canva replacements mentioned in this list.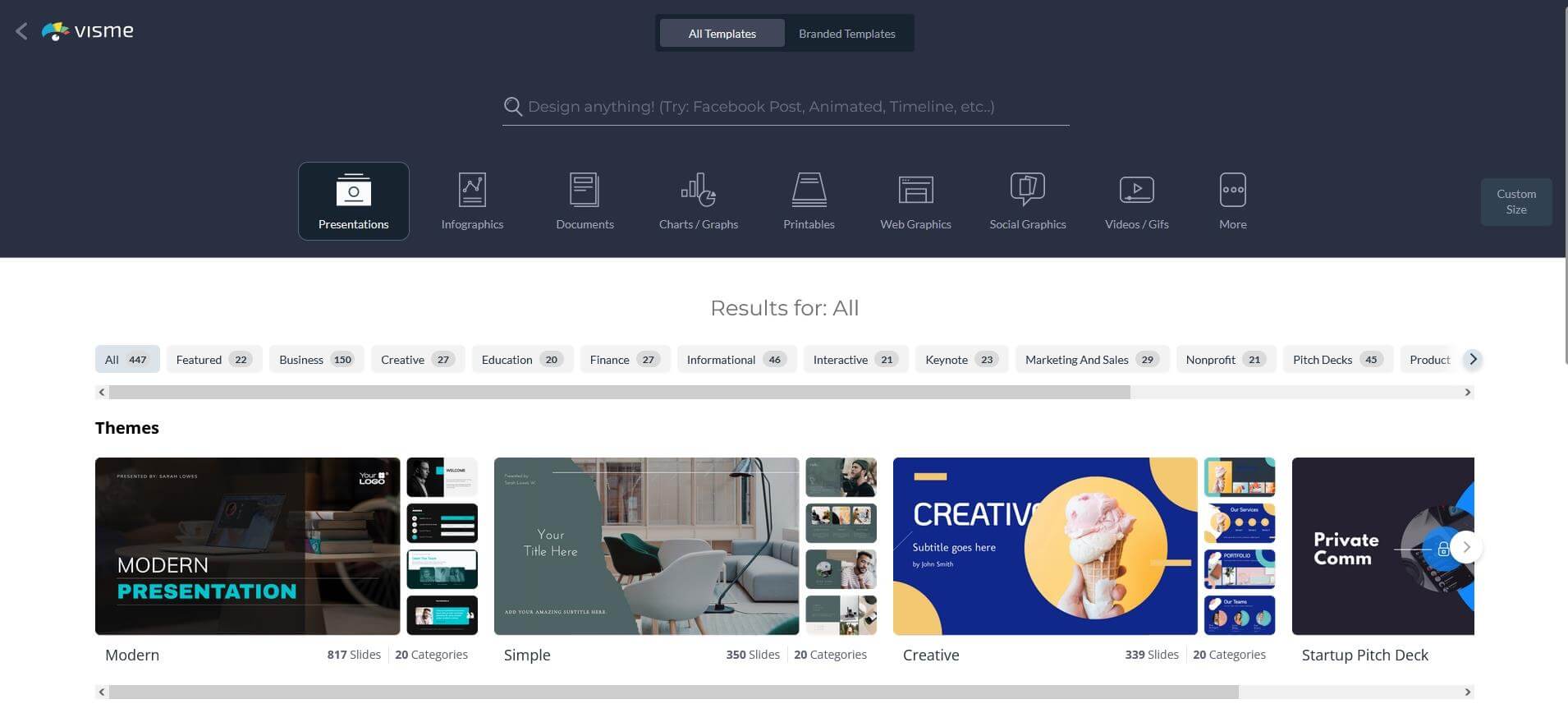 It houses a massive library of images, videos, illustrations, GIFs, etc. This gigantic collection of pre-designed items makes it easy to design complex designs such as infographics, marketing documents, etc.
Apart from that, Visme also lets you invite other Visme users for collaborations. These are a few reasons Visme is quite popular in the industry despite being a bit expensive. There is also a free plan of Visme that you can opt to try its service, but everything you export using a free plan will have Visme branding.
3. Design Wizard
Similar to Canva, Design Wizard is also an easy-to-use graphic designing tool that you can use to create professional-looking graphics and short illustrative videos. Design Wizard is a tool that mainly targets non-designers who want to create graphics and videos for their social media handles.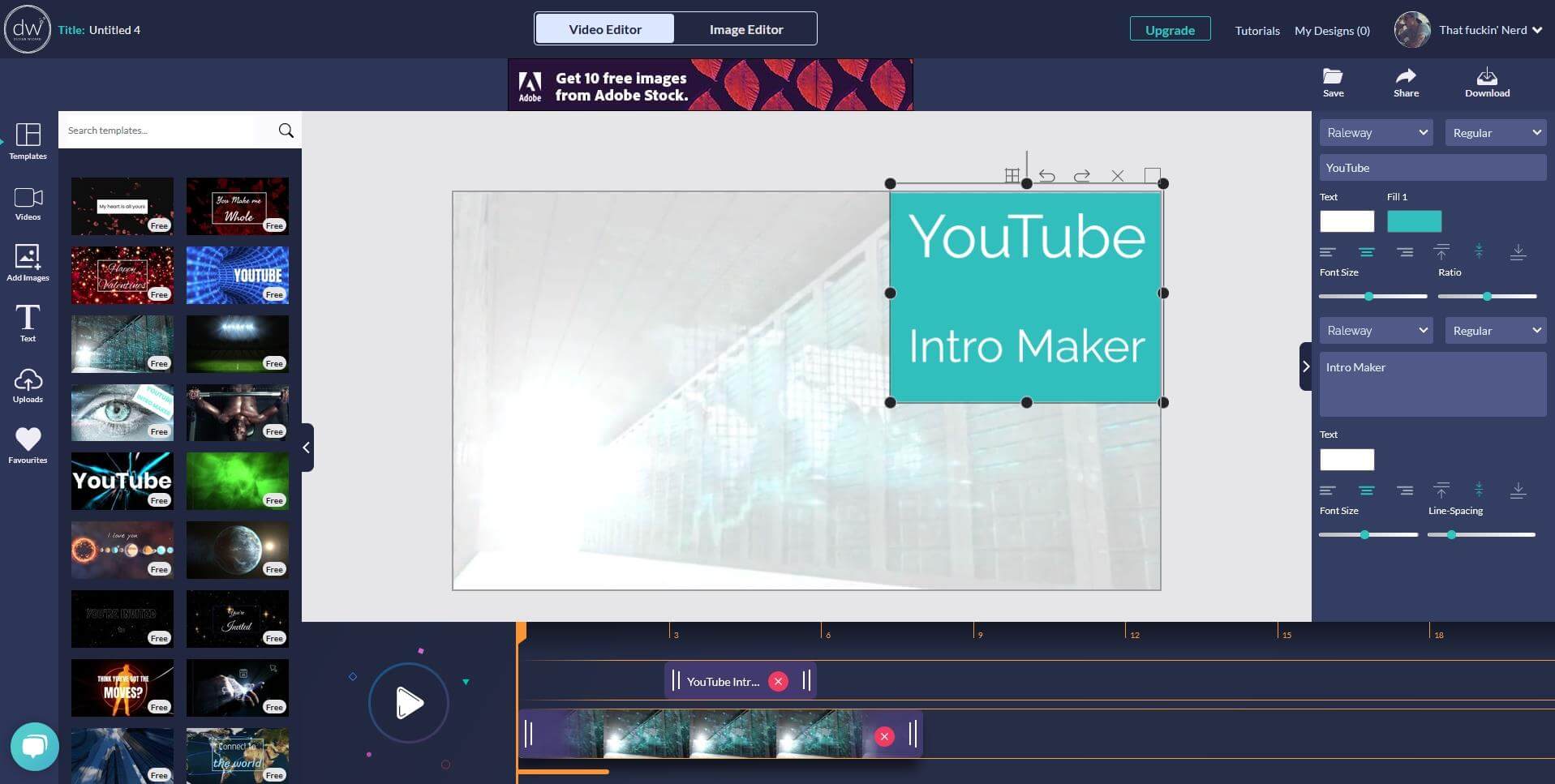 The best thing about Design Wizard is that it has pre-designed assets for most social media platforms. In addition to that, it also offers some pre-designed business documents and presentation-style type templates.
One thing that I like about Design Wizard is that it has a bit more tools such as layers, artboards, and more that allow you to make custom designs from scrap. However, it is still a tool for beginners, and therefore, if you want more control, go for professional tools like Adobe Illustrator or CorelDraw.
4. VistaCreate
VistaCreate is another great Canva alternative that you can use. This tool was earlier known as Crello, but they decided to rebrand it with a new name, VistaCreate. VistaCreate also targets non-designers who want to create graphics and arts for their blogs and social media pages.

When you land on the homepage of VistaCreate, you will get a vibe of using Canva. The user interface of the website is quite similar, if not identical. The same goes for the graphic editor page. However, the editor of VistaCreate offers a bit more features than Canva, which impressed me a lot.
There is also a feature called Brand Kits that lets you select the logo, color palette, and fonts to ensure that you will get a similar theme for all your business designs. VistaCreate offers a free plan that gives you limited access to its features and library. The paid plan starts at $7.42 a month.
5. Easil
Easil is a great Canva alternative for those who are looking for some fresh and vibrant pre-designed templates. Easil boasts a collection of thousands of templates, beautifully categorized according to their types and requirements.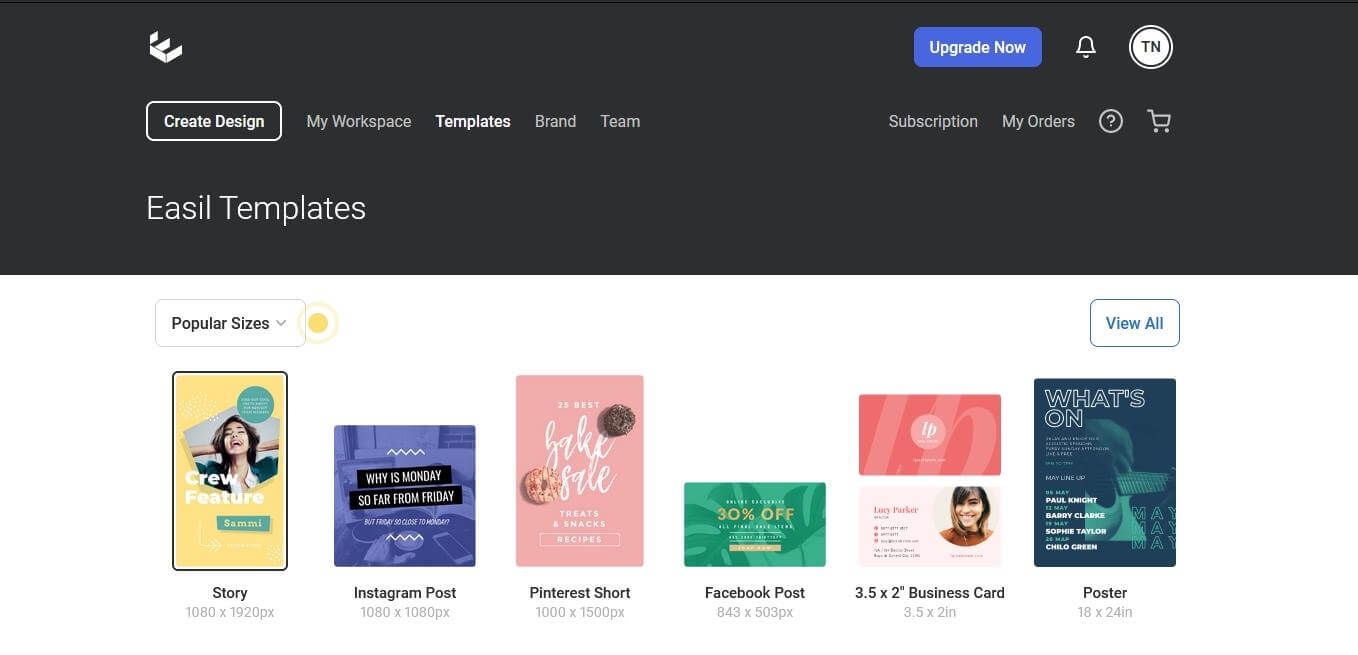 The editor of Easil looks quite similar to Canva. You get plenty of design elements such as shapes, animation, and more. However, there are a few things that I liked about the editor—it includes the layer editing option and the custom font upload feature.
Even though there are so many great things about Easil, it is a good option only for people who want social media and blog-related graphics. If you want something robust that can allow you to create designs from scratch, Easil would not be the right choice.
6. Stencil
Stencil is another easy-to-use graphic designing tool that allows you to create high-resolution, professional-looking graphics. However, the editor of Stencil may look a bit intimidating in the beginning, but once you spend some time, it will look quite familiar.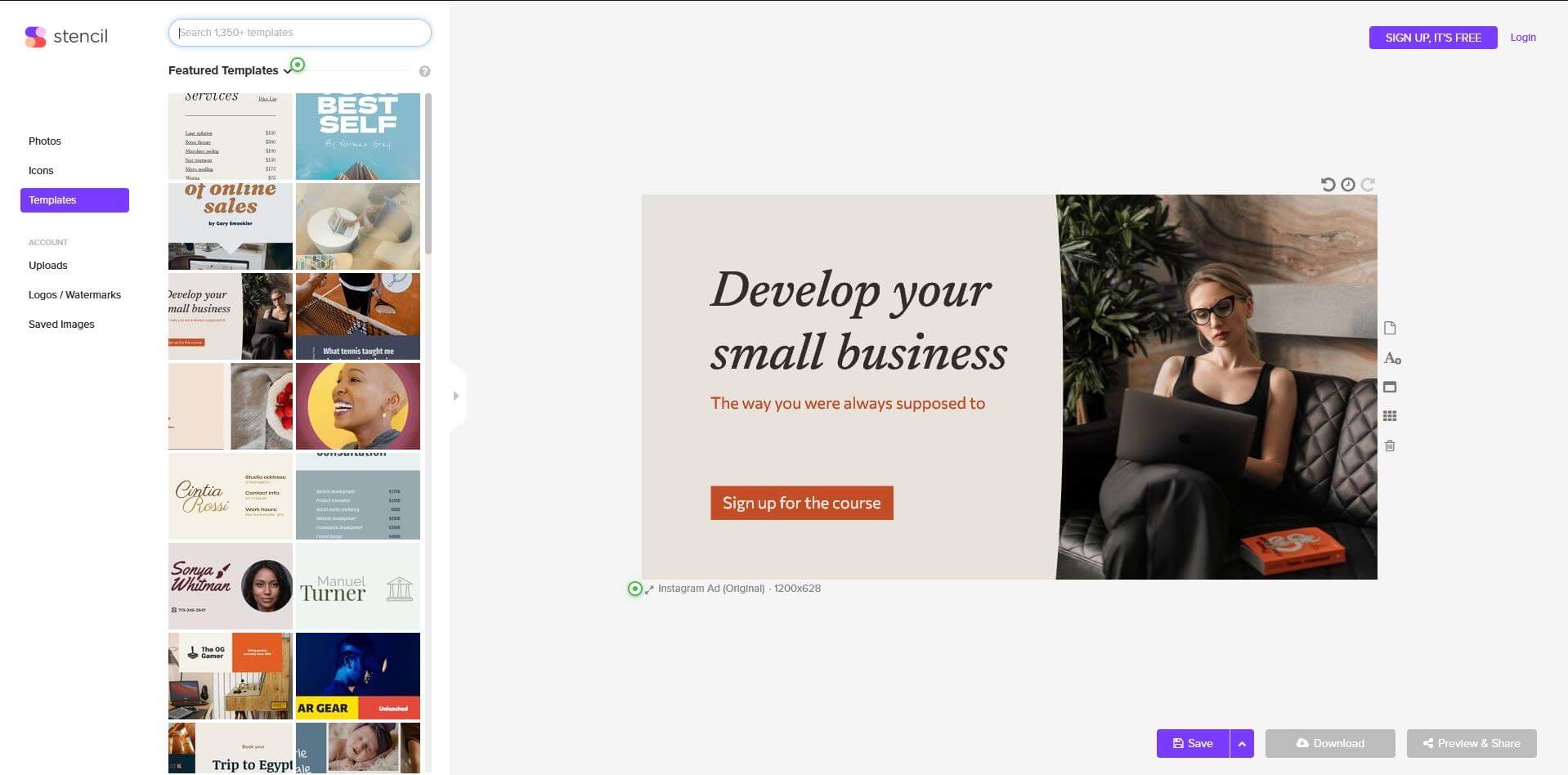 A template-based drag-and-drop visual designing tool doesn't offer professional graphical designing tools that you may get on Photoshop, Illustrator, or Coreldraw. But I don't think you will ever feel the need for those tools unless you are a professional graphic designer.
Stencil has a free tier with limited access to features and just ten exports per month. I won't recommend its free plan to anyone looking for Canva alternatives. Canva's free plan is much better than this. However, you can surely go with the free plan to test the service.
7. Snappa
Lastly, we have Snappa on our list of alternatives to Canva. Snappa is one of the most underrated graphic designing tools you should consider when looking for Canva alternatives.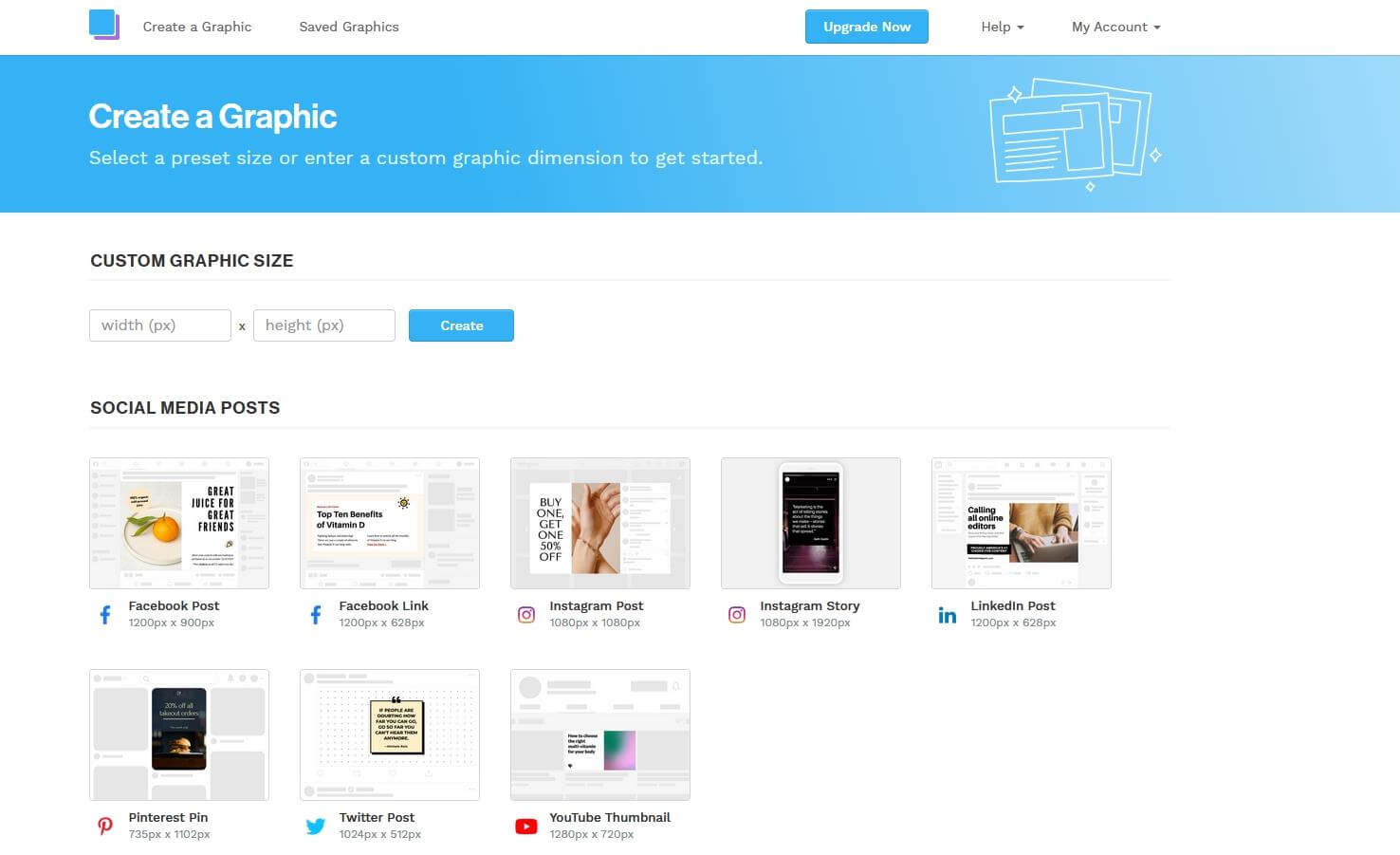 Starting with the basics, the user interface of this website is quite minimal and straightforward. The editor is quite simple, too, making it look dated, but trust me, it is not that boring. The editor gives you access to many editing tools and functions such as effects, texts, graphics, shapes, etc.
However, the best thing about Snappa is its template library. Snappa has a massive collection of templates designed for different needs, such as social media posts, blogging images, infographics, advertisements, etc.
Must Read: How to Get Color Code from Images?
Final Words
Well, that's it for the list of the 7 best Canva alternatives. Canva is a good tool, but it has some drawbacks, and that's why people are looking for the apps like Canva. The above list features the seven best Canva replacements.
Saying that one tool is better than the other is not that easy. Each of them has its pros and cons, and ultimately, the right tool for you depends on you. The good thing is that almost all of the alternatives to Canva mentioned in the list offer a free tier.
Therefore, I recommend you try each of the tools mentioned in the list on your own and decide which graphic designing tool meets all your requirements.
With that said, here I am wrapping up this article. If you have any questions feel free to ask them in the reply segment below. I will try to respond ASAP.