Today, I will share the 7 best online video grabber tools to download videos from social media sites. The internet is filled with all kinds of websites and apps that you can use for all kinds of usage.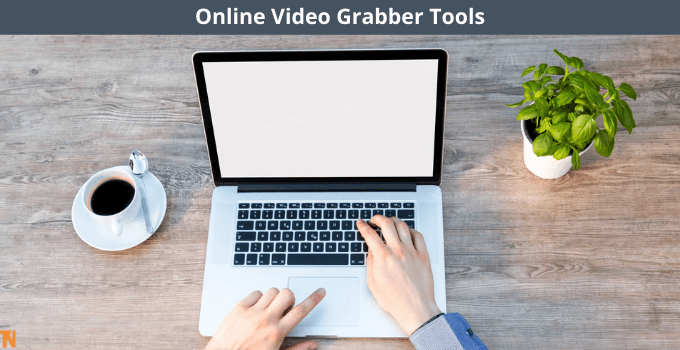 While some of these websites are made for entertainment, others offer all kinds of information which can be quite handy in our daily lives. But to offer an immersive experience, most of these websites and apps use a large number of media files.
Whether it's simple images or high-resolution videos, you can find them all over the internet. And while you can right-click on any image to easily download it or take a screenshot to save it, the same cannot be used for videos.
If a given website does not have a download option, it cannot be easy to save a video of your choice on the internet. Thankfully, you can easily overcome this issue by simply using the best online video grabbers stated below.
7 Best Online Video Grabber Tools
As per the name, these allow you to grab any video from any website of your choice easily. And to help you pick and use the right online video grabber, all these different video grabbers have been stated alongside all their important differences and features.
Thus, make sure to go through them one by one if you also want to download videos from online websites. I have also shared these open-source video editors.
Must Read:
1. ClipConverter.CC
While there are many online video grabbers out there, ClipConverter is one of the most versatile ones. As you can tell by its name, this video downloader not only allows you to download videos, but you can even use it to convert videos directly online.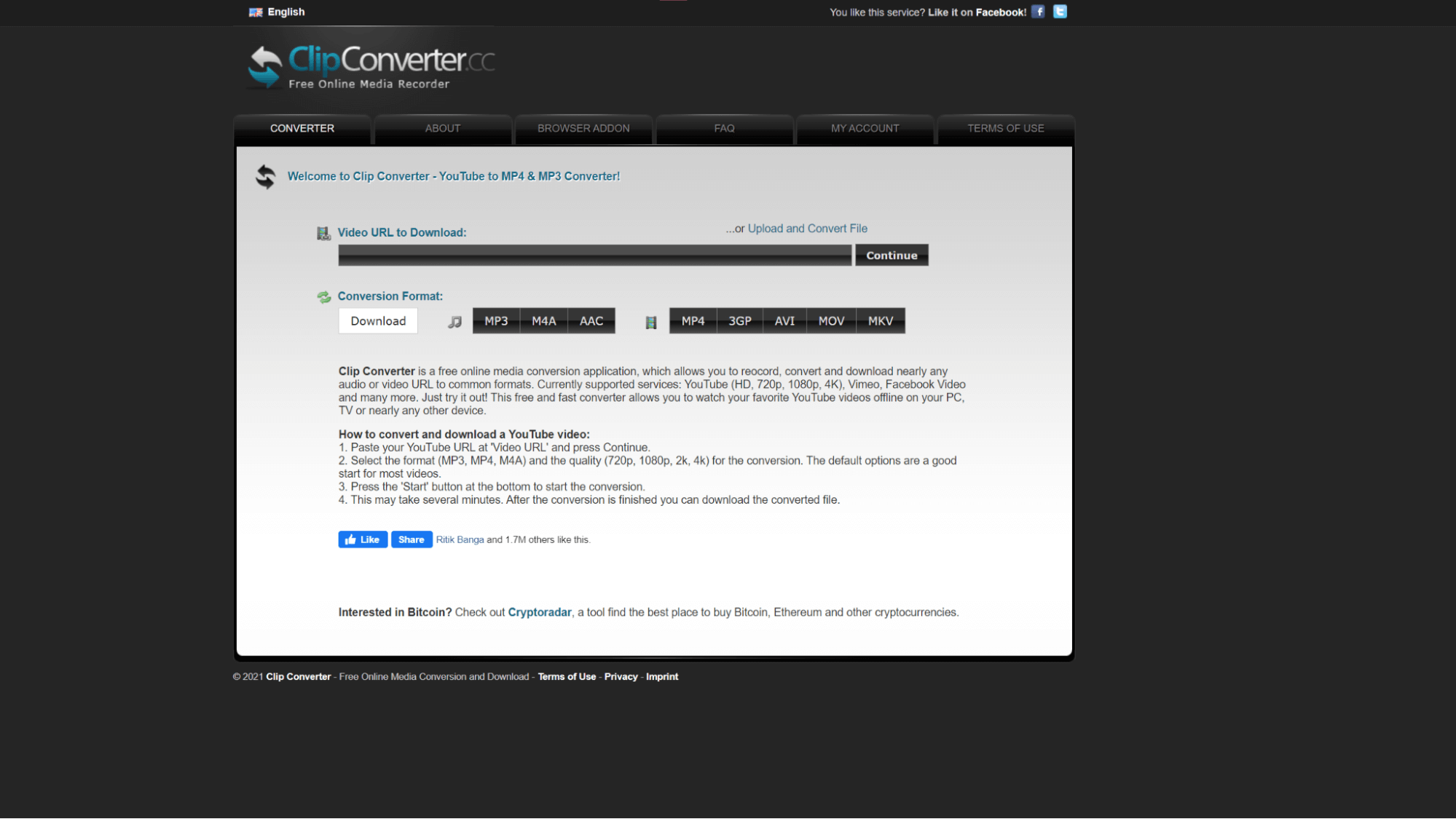 This conversion can include changing your videos' resolution, converting them to a different format, and even converting them to audio files.
Other than its conversion tool, you even get a trim tool in ClipConverter.CC can be quite handy to download a specific part of a video that you found online. Such a trimming tool can be handy if you want to take part out of a long video file.
2. DistillVideo
DistillVideo is quite a new online video grabber tool available out there. Because it is fairly new, it supports even all the recently launched websites out there. In other words, you can use DistillVideo to download videos from almost any website of your choice.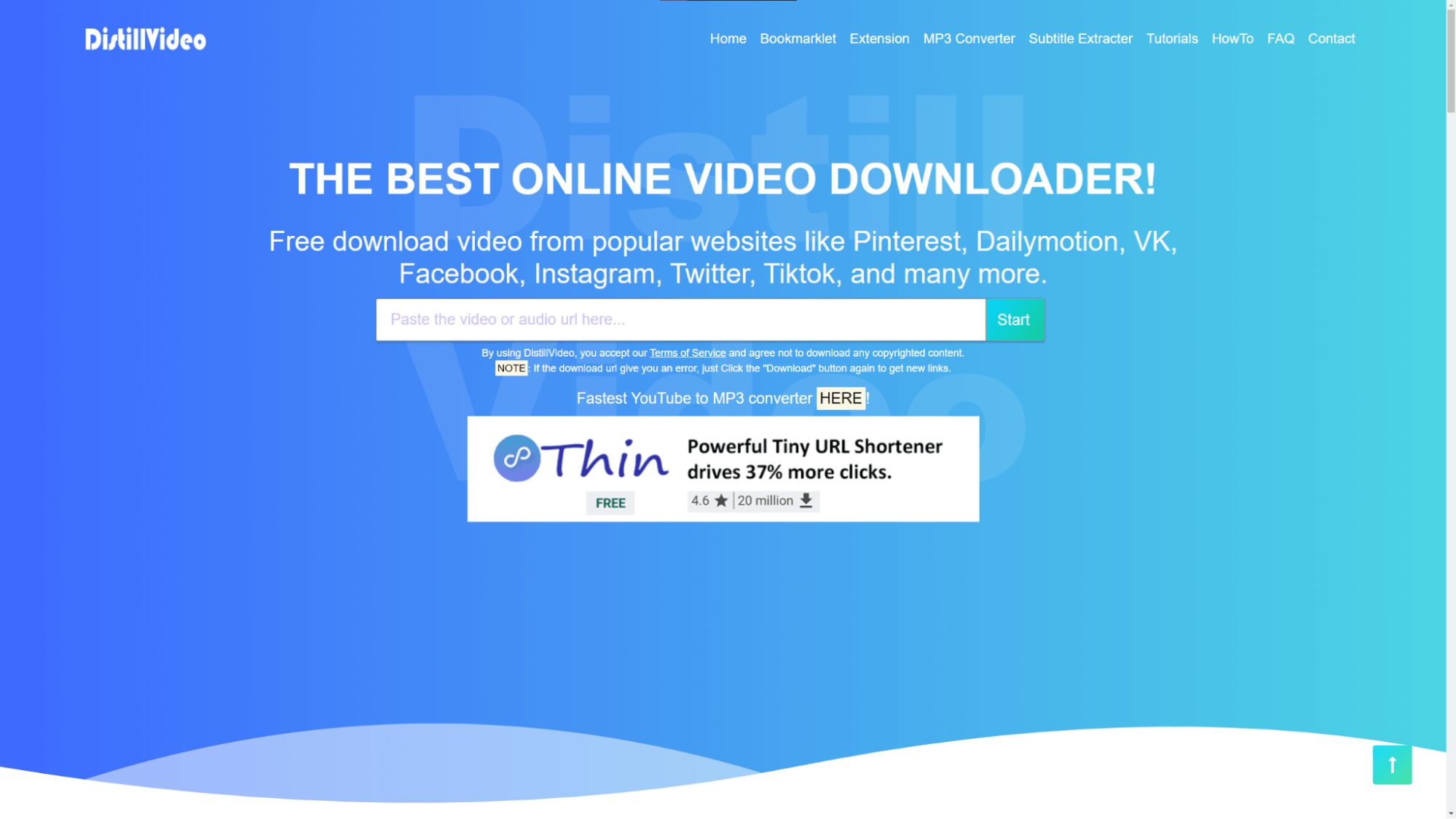 As for its user interface, you have to insert the video URL you wish to download. Once you have done that, it will automatically download it on your device.
3. Video Grabber
Those who are new to online video grabber tools and want something easy to use can consider Video Grabber. Just per its name, it is a straightforward tool for grabbing videos from all kinds of websites out there.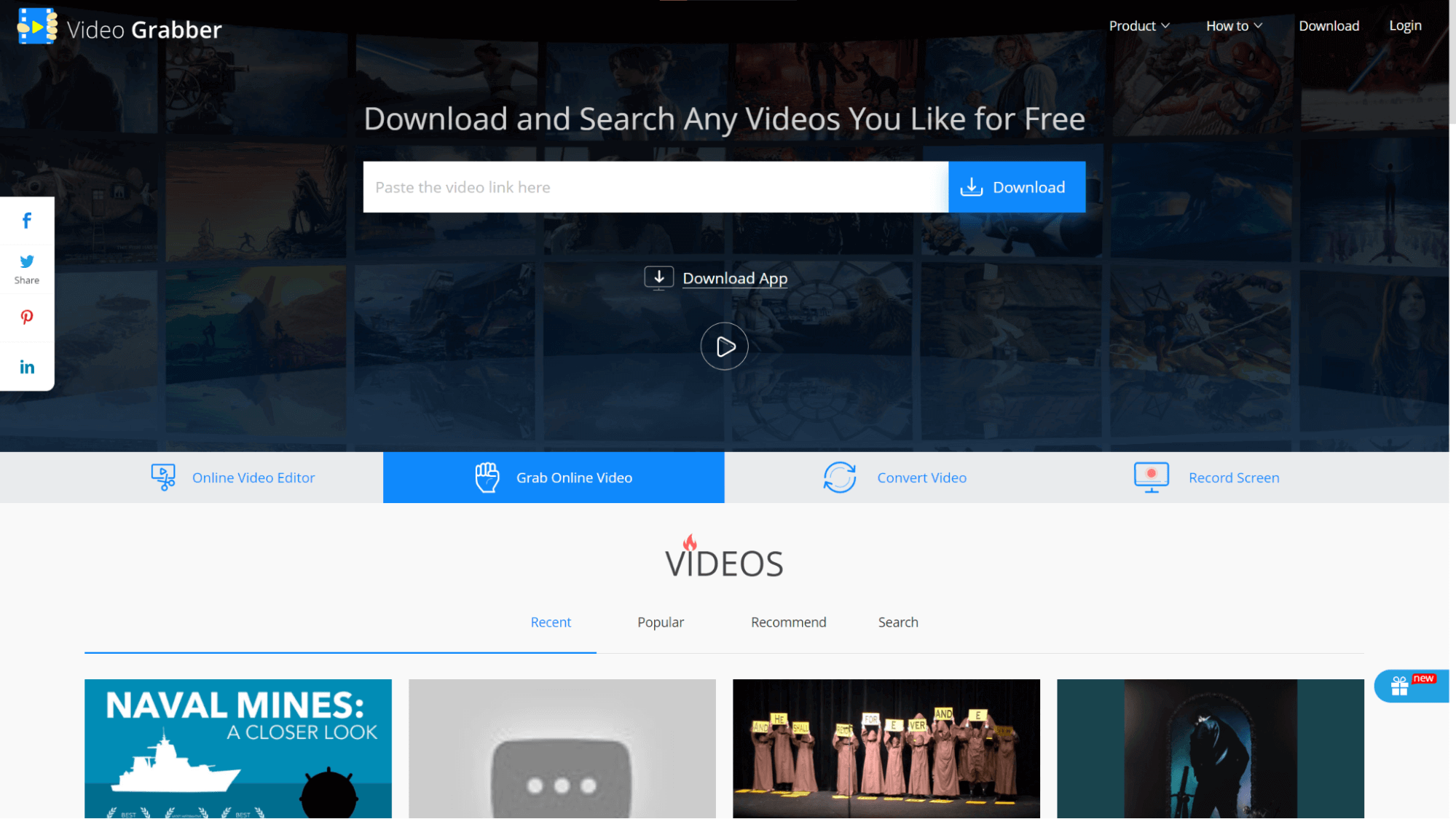 This is primarily possible thanks to its simple user interface, which is highly user-friendly. Other than being an online video grabber, it also offers a desktop app so that you can download videos right on your computer without needing to visit its website again and again.
4. Converto.io
You can also consider Converto.io if you want something more than an online video downloader when downloading videos from websites. Similar to ClipConverter.CC, Converto.io also allows its user to download videos as well as convert them if needed.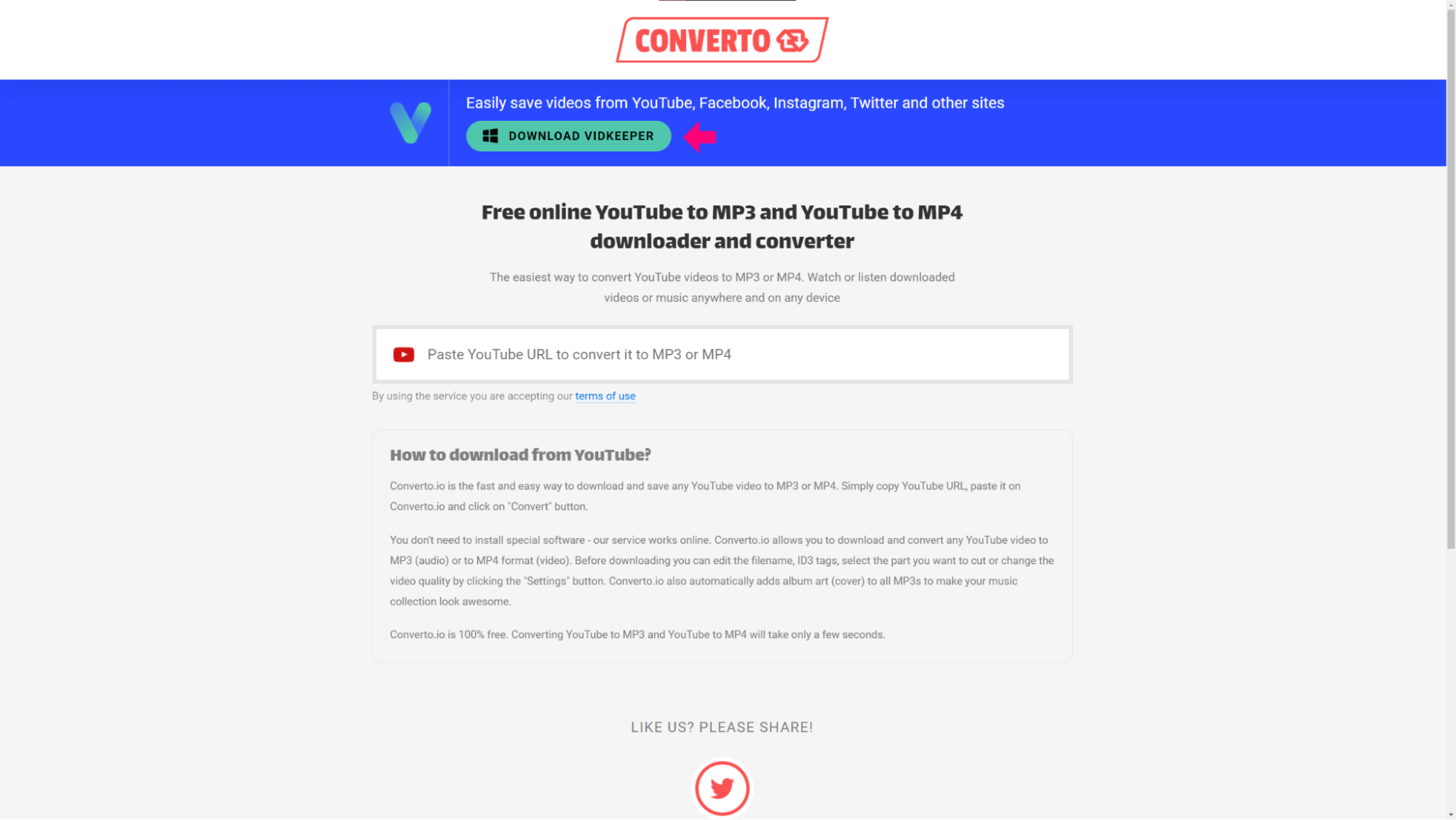 This conversion can either be done between the various video formats supported by Converto.io or between video and audio formats. Talking about its supported websites, most popular video streaming and social media apps are supported by Converto.io.
It allows you to download almost all videos by simply entering their URL in Converto.io to save them on your device.
Even though almost all online video grabbers out there allow you to download videos from any of your choices, most of you might be looking for one to download YT videos. And this is exactly what AmoyShare's Free Downloader offers to its users.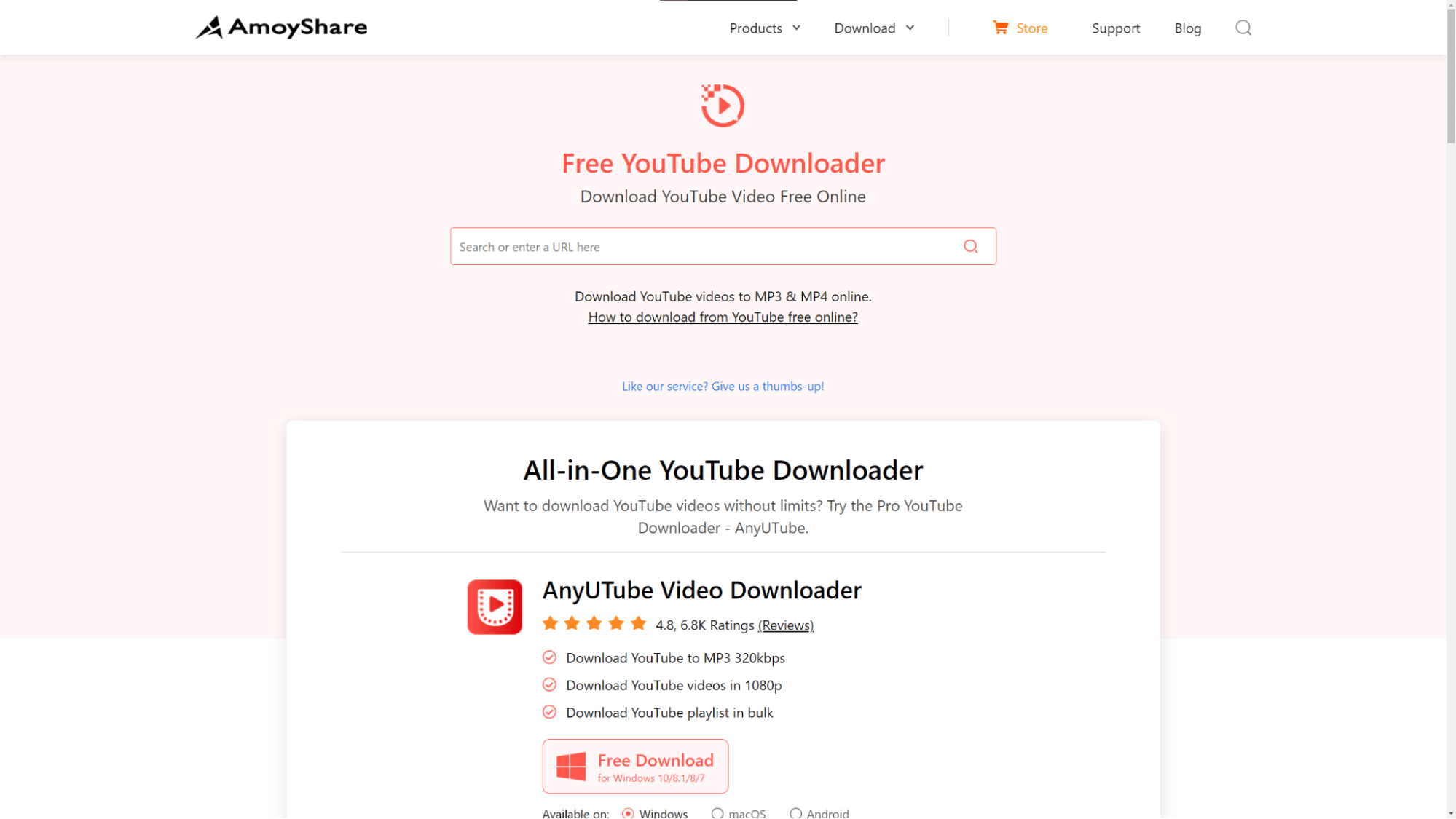 It is a completely free-to-use tool that can download any video of your choice, including musical ones. Speaking of music, you can download your favorite videos in either video format or audio format as per your preference.
Other than being completely free to use, AmoyShare's Free Downloader does not even have any ads so that you can download videos without being distracted.
6. CatchVideo.net
CatchVideo can be another viable option if you want a simple online video downloader. Besides having a user-friendly user interface, you also get support for almost all the popular websites out there, making it highly beginner-friendly.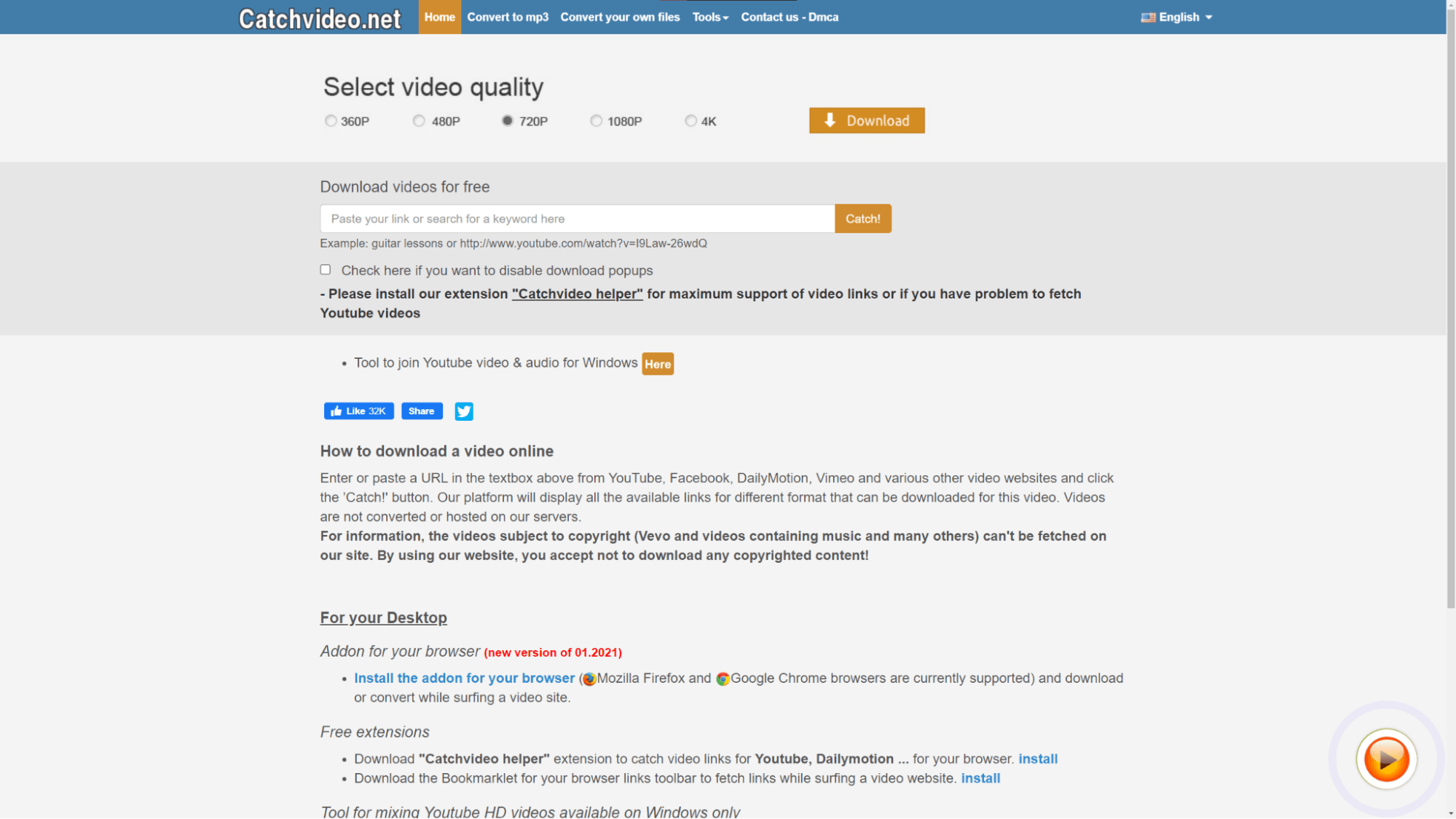 Like most other video grabbers, you have to enter the video URL you wish to download. Then, select the resolution in which you wish to download the desired video to save it on your device right away.
7. SaveFrom.net
When you are talking about online video grabbers, SaveFrom.net happens to be one of the oldest options out there, and the chances are that you have already heard about it. Just per the name, SaveFrom allows you to save videos from any website of your choice.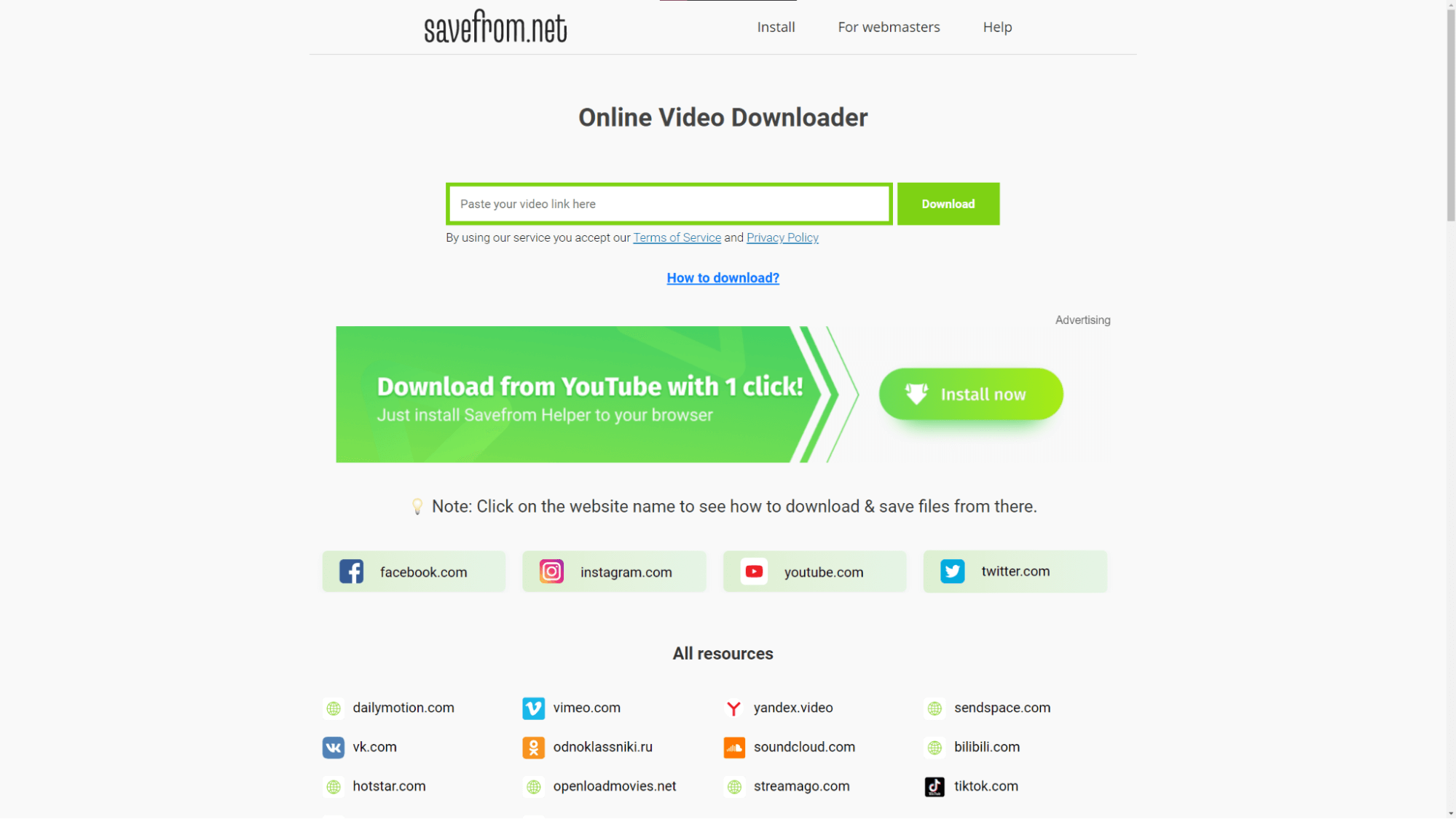 You can get the URL of any video from any website of your choice. SaveFrom.net will then allow you to download that video in any resolution that you like. And just like all other downloaders, SaveFrom.net is also completely free to use.
Also Check:
Wrapping Up
Whether you are browsing the internet on your phone or a computer, you must see all kinds of websites and apps filled with many media files. You can find both images and videos on most of the websites that you use daily.
And in many cases, you might want to save these videos for either watching them later or for sharing them on other social media apps. And for the same, I have stated the 7 best online video grabber sites up above. Since we also discussed all their features and differences, choosing the right one should be fairly easy.
And by now, you must be already downloading videos from all your favorite videos using these tools. So if you liked any of these online video downloaders present above, make sure to leave your thoughts in the comments section down below.