Are you looking for crazy best logo maker apps? Or some free logo design apps for Android? Well, then you are undoubtedly at the right place. I have handpicked some of the top logo creator apps just to help you out.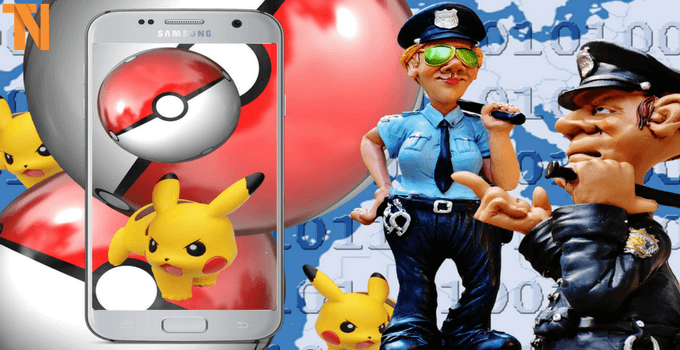 As we all know that a logo is the most important thing for business, a brand, a startup or a website. A logo represents the company or brands motto, and it needs to be correctly designed.
However, there is also the fact that we all know is designing a logo can be costly. However, it becomes more expensive when you do not know how to make one. Hence you end up hiring a graphics designer to get the job done.
Logo Creator Apps vs Professional Software
Just in case if you know how to create a logo then you will need some expensive computer that can run all the logo designing software. However, if you are one of such person who does not even want to hire a graphics designer or have an expensive computer to create a logo, then this post can be helpful to you.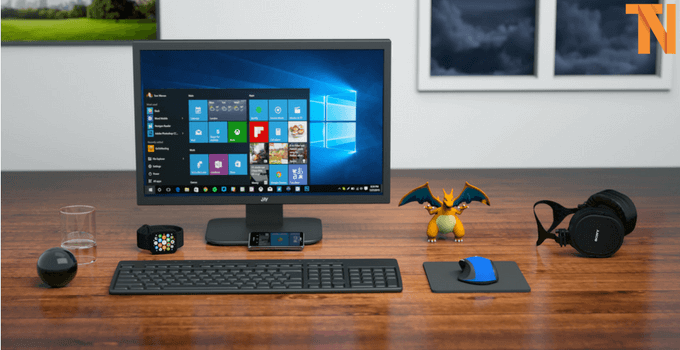 You do not have to pay someone or get an expensive computer for a logo. All you will need is an Android smartphone, and I am pretty much sure that you have one. Designing a logo using an Android app is cost effective.
You do not have to invest a single penny for a logo. Since there are quite a lot of apps that help you to get the job done. However, Professional software like Adobe Illustrator isn't easy to use for everyone. You may need graphic designing skills for using such software. Also, check GBWhatsapp apk for Android.
Why Android Logo Generator Apps are Best?
So without wasting anymore moment lets just start reveling the names one by one. However, before we talk about the names here are some points to let you know why android logo creator apps are better.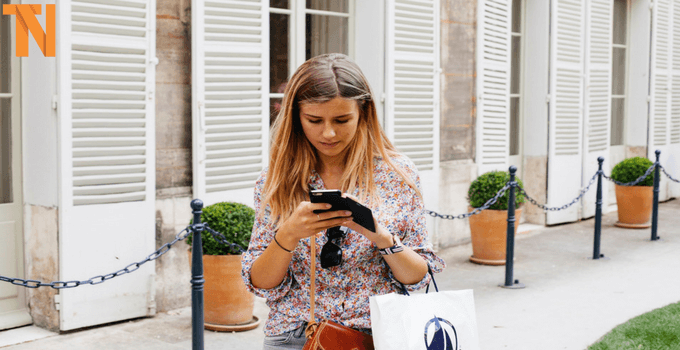 You can see the instant result, if you hire a graphics designer, you may have to give the person a few days or weeks to get the job done. Then there will be checking sessions if you like the logo the job would be done there.
If you do not like the logo, the designer will take more days to fix the logo. Now all this can be hectic. But with an android app its super easy. You do not even have to be an experienced person with logo designing.
Read: How to Install Dolby Atmos on Android without Root?
11 Best Logo Maker Apps For Android
Well, these logo maker apps are kinda useful for Android users. Even you do not need any designing knowledge at all. Since all of the apps comes with pre-designed templates as well as handy tools, so it gets quite more comfortable to make a logo.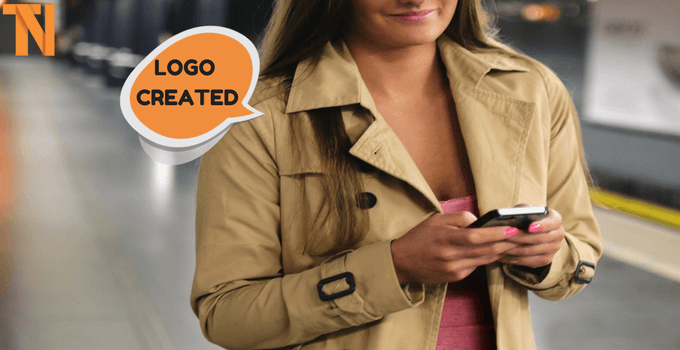 Designing a logo on an Android device is cost-effective. If you are using a free app, then you do not even need to pay for a logo. However, some apps come as a paid version. But still, the app will cost little money compared to the cost of hiring a graphics designer.
Read: 11 Best Rooting Apps to Root Android Without PC
1- Logo Maker Plus:
Logo maker plus is an android application that has more than 5million downloads. With the app, you can effortlessly create a logo since it offers thousands of graphics elements and editing options.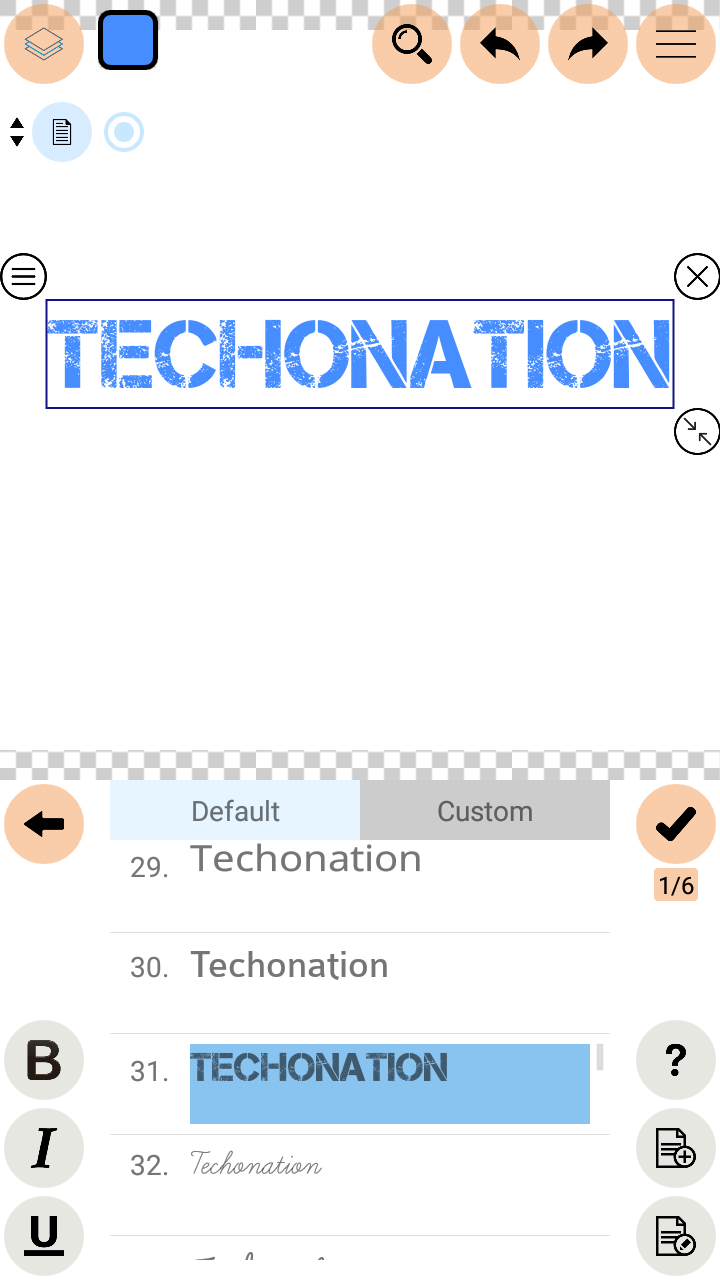 Even with Logo maker plus you can make an original logo for your business or brand without spending much time. Changing colors of a text and icons is easy. As well you can choose a texture image to color your logo.
Even there are some custom colors to give your logo an attractive look. With logo maker plus creating a logo is entirely easy and the application is completely free. So just in case if you are looking for a free logo maker then Logo maker plus undoubtedly the best option for you. Also, check Freedom apk for Android.
2- Logo Generator & Logo Maker:
Logo Generator & Logo Maker is an android application having more than 1million downloads on Google Play Store. You can create a professional logo for any business in minutes using the app. It offers more than 2000 editable logo templates.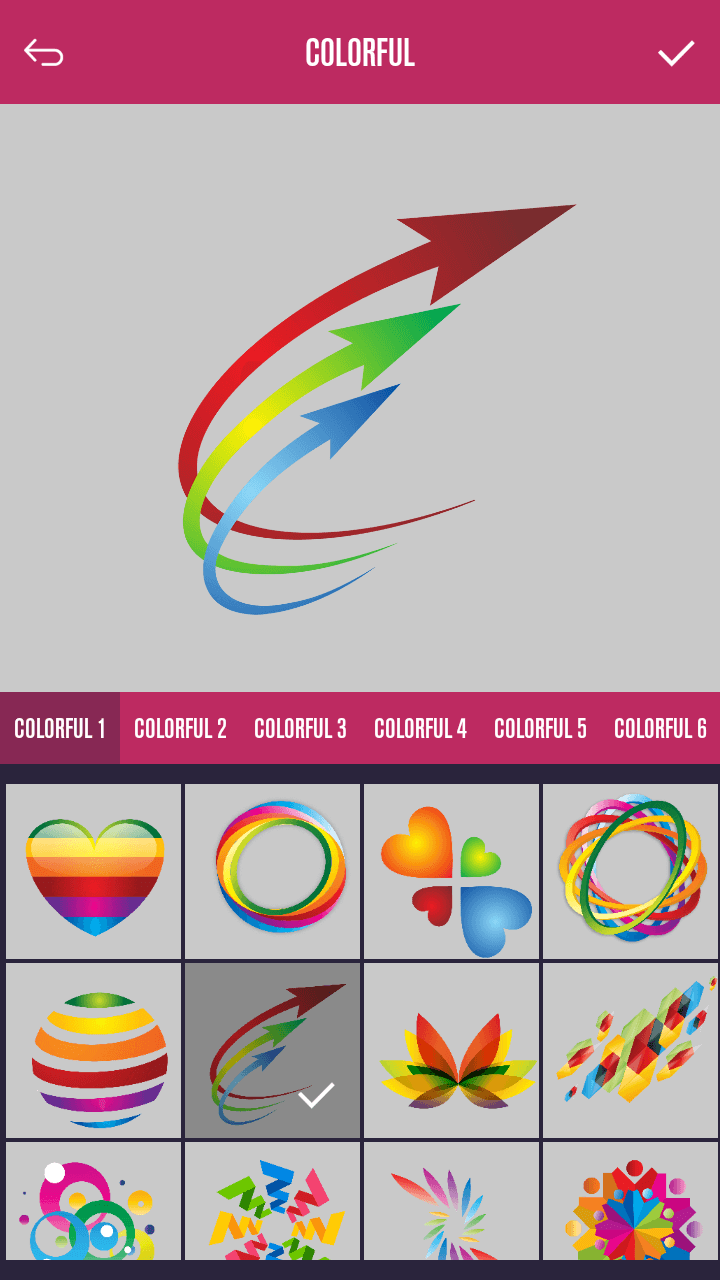 Also, offers professional tools so you can recolor your existing design. The app is super easy to use, and you can download it for free. You may also like Spotify premium apk.
3- Logo Maker & Logo Design Generator:
The Logo Maker & Logo Design Generator is a fantastic app by Bhima apps. The app has more than 100 thousand of downloads. With the app, you can select the pattern of logo you want. You can also choose the style according to your choice.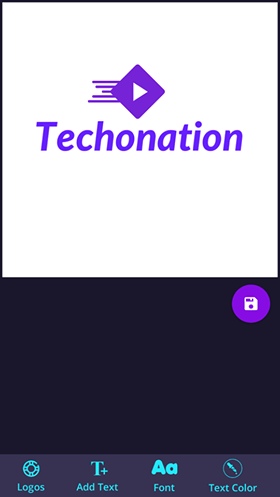 You can choose between vast collections of shapes and crazy stickers. Also, you will be able to customize fonts and so on. The app is entirely free, and you can download it from the Google play store or below button. So you can give this app a chance too for your logo design job.
4- Logo Maker & Logo Creator:
Logo Maker is one of the best logo makers available on the Google play store. Also, the app has more than 1 million of installations, and it is completely free to use. The app offers more than 3000 of symbols, shapes, and icons.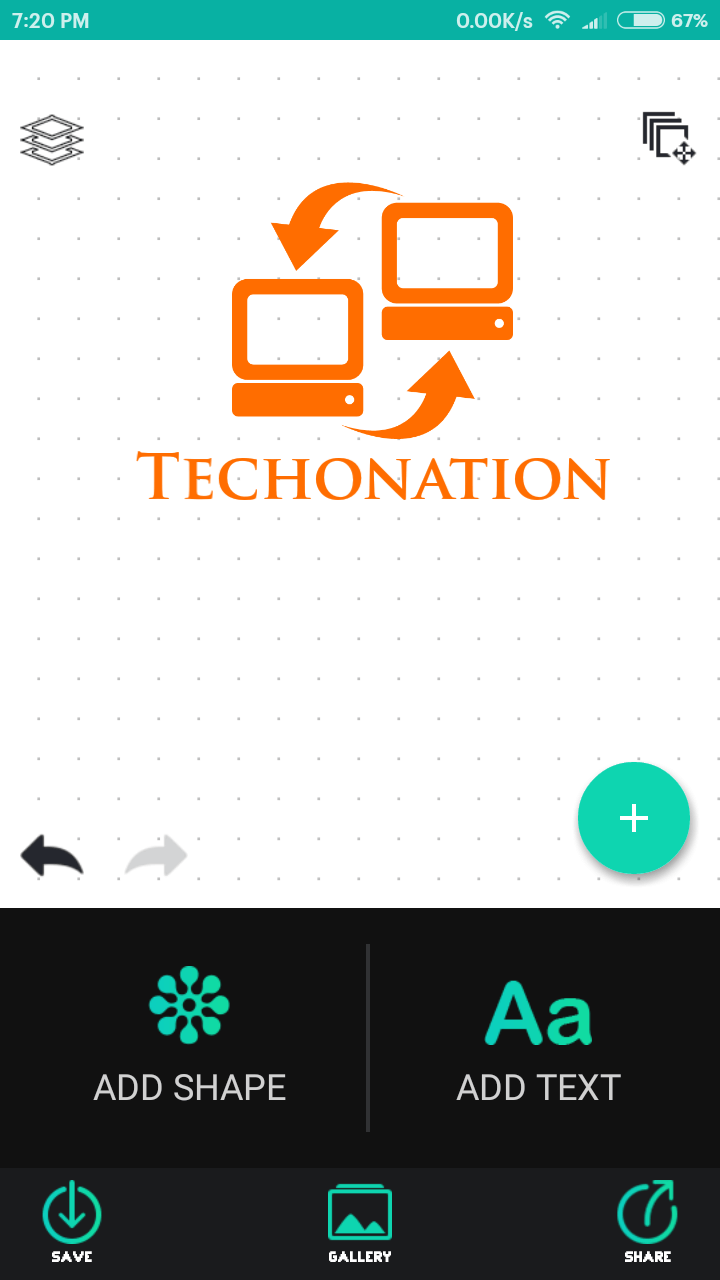 There is also an accessible search version to find shapes or symbols using a keyword. Also, you can export your designed logo as a transparent format as well as there are png and jpg format. Also, check read whatsapp plus for Android.
5- Desygner:
Desygner is one of the best logo maker apps for Android. The app comes with a free and paid version depends on your needs. With the app, you can quickly create a logo and not just a logo you can create banners for your social media accounts.
Also, you will be able to make a cover for twitter or facebook ads. You can say this app is one step for all your needs.
6- Adobe Illustrator Draw:
Adobe Illustrator is one of the best logo generator apps that you can download free. With the Adobe Illustrator Draw app, you can work with multiple images and drawing layers. As well you can sketch with more than five different pens with adjustable size and color.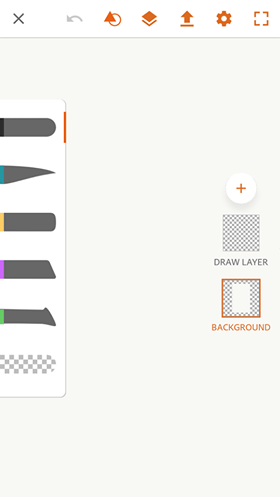 However, with the app, you have to be little creative, and you are good to go. The app is free to download however some features may come with the paid version.
7- Logo Maker By James Thomas Carter:
The logo maker is another excellent app with 500 thousands of downloads. With the app, you can quickly select a template from 1000 plus logos. It's counted as one of the most realible logo maker apps for Android.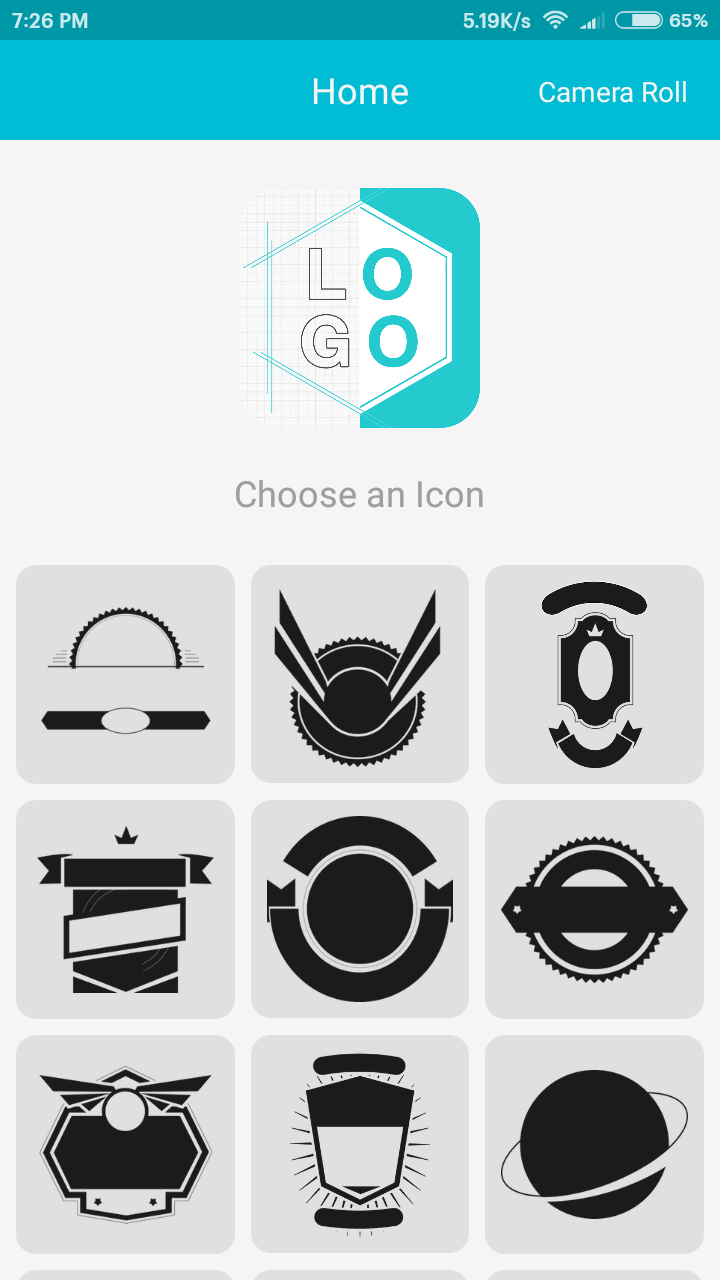 The app also offers 3D rotation tools to give your logo an attractive look. You can apply more than 30 plus different textures over your logo to personalize it.
   download
8- Logo Maker By DesignMantic:
The Logo maker app is another great tool with 1 million installations. You can create a logo with the app in just three steps. Just choose a logo design then customize it and download it instantly.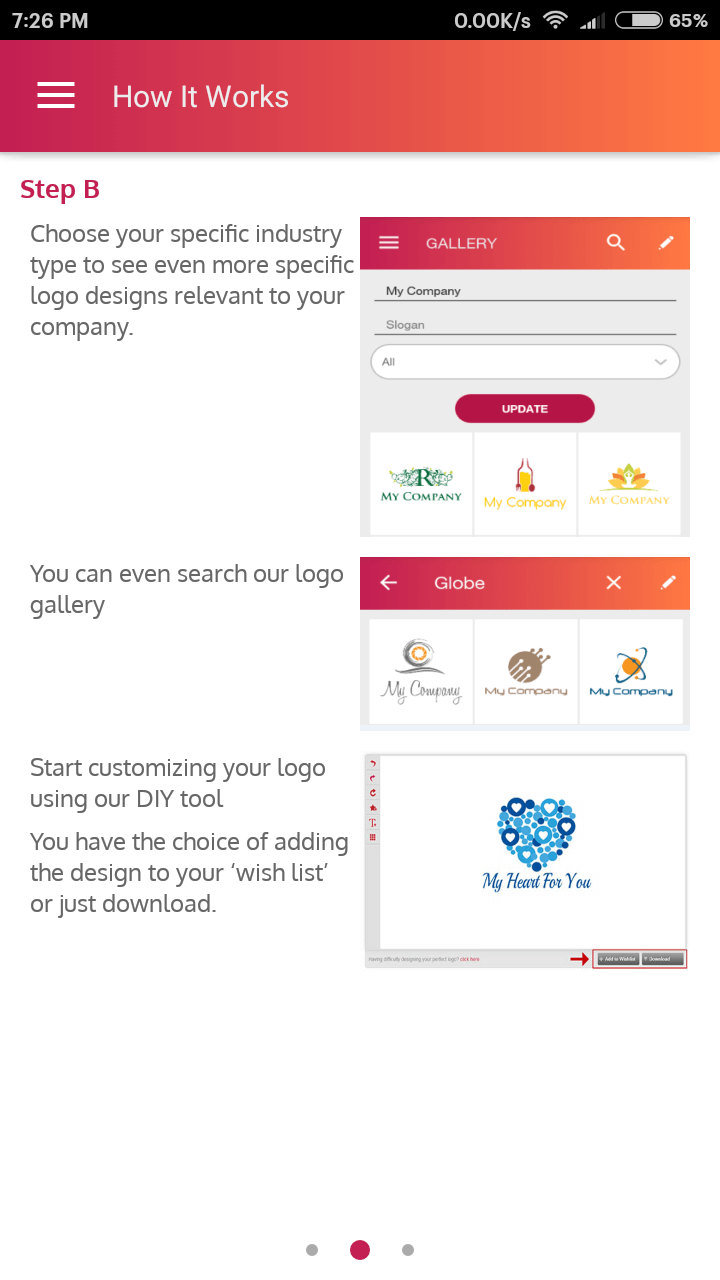 You can download your logo in JPG, PNG, and PDF. However, the app is a paid version. So if you want a paid and reliable tool, this is the option you can go with.
9- Free Logo Maker –DesignMantic:
Free logo maker is the free version of DesignMantic's logo maker app. It has 100 thousands of downloads.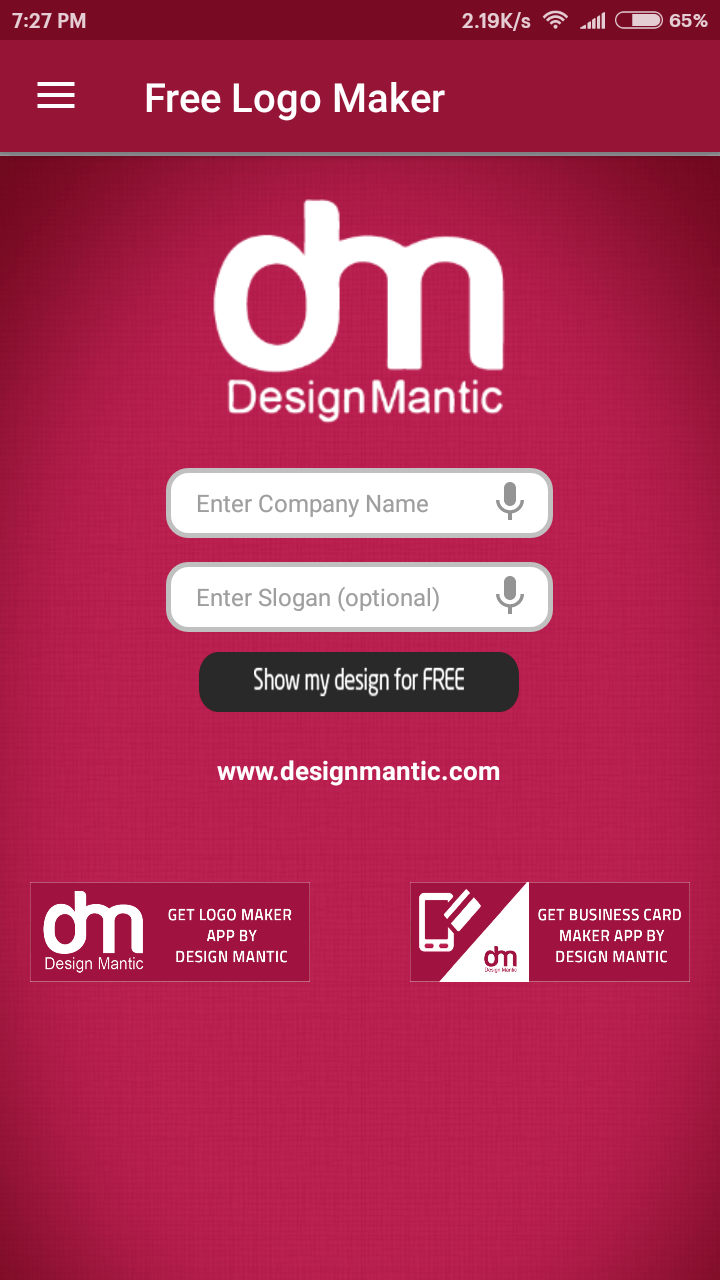 To make a logo with the app you need to enter your company name. After that, you have to choose a logo design then edit it. Then download the logo and you are done. It is one of the easiest ways to make a logo.
10- InstaLogo Logo Creator (Lite):
InstaLogo Lite is another useful app in the list of best logo maker apps. This is one of the great tools too that lets you create a logo in just 5 minutes. With the app, you will get more than 270 Latin and non-Latin fonts.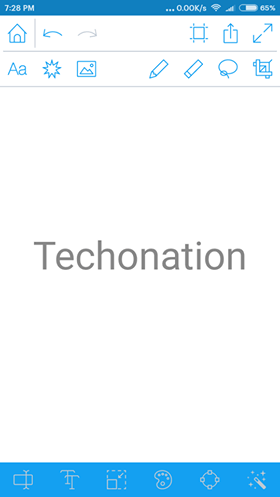 You can also create banners and caption photos using the app. So if you are looking for an app that satisfies all of your needs. This is the app you need to download.
11- InstaLogo Logo Creator:
This is the paid version of the InstaLogo Logo Creator (Lite) app. The app lets you choose a logo template from a massive library of logo designs. You can import your photo or any graphics art to the app and work with it.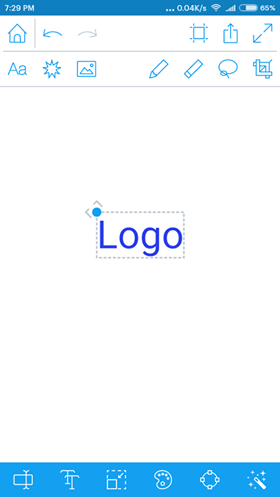 You can also edit existing logos. Like, change the gradient color text color and background color. For super accuracy, you can move the elements using the degree. You also get the redo and undo features as well you can save your logo as transparent background format.
Read: 7 Best VLC Alternative apps
Conclusion
All these logo maker apps are available on Google play store. Also, you can download most of the above-listed apps for free however you may have to pay for some premium app features. It all depends on which tool or template you want for your logo.
On some applications, you may need to create an account to use the app. However, it is advisable to try out the apps that do not even need user registrations as most of the apps are offering same templates and tools.