Best Alternative Sites like Craigslist: You may have used Craigslist, an online service for buying/selling used stuff. You will never want to sell any stuff for cheaper rates; that is why people use services like Craigslist, which allows you to sell the used product at a pretty good price.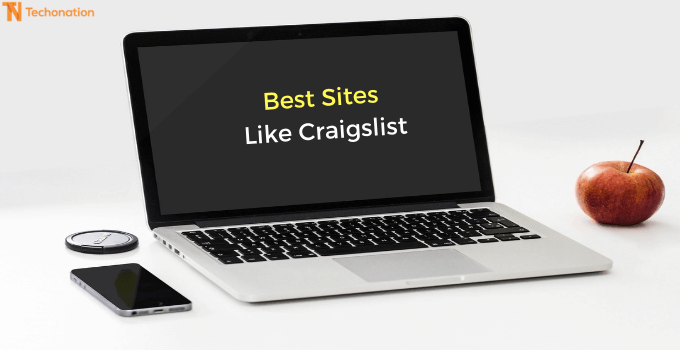 However, you might not be satisfied with Craigslist, which also allows you to sell/buy the product locally from your area, So, you can try these alternatives to Craigslist, which are similar or better to what we get on this.
Not only this, but these alternatives also provide the local sell & purchase services for the used product at very affordable rates. That is how you can use the alternative sites effectively to get better rates for the product you sell or buy. Now, let's talk about the best similar websites to Craigslist.
Must Read:
10 Best Alternative Sites Like Craigslist
Here are the best Craigslist alternatives that I found for you. These sites work precisely similar to what we have seen on Craigslist. You will find these sites helpful if you are not happy with Craigslist for some reason. We also shared the best sites like Solarmovie.
1. Facebook.com/marketplace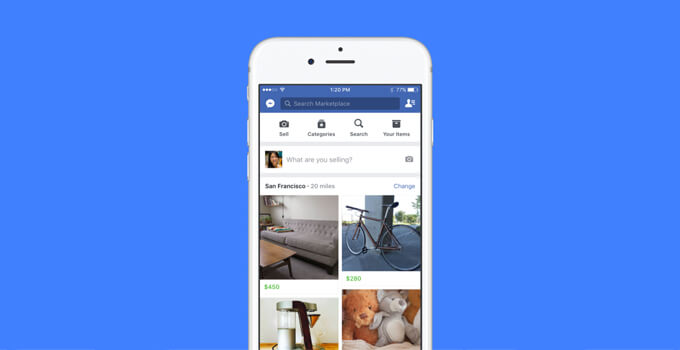 You might think that Facebook is just a Social Media site where you can connect with friends & family! But you're mistaken. The Rapid increase in the functionality of Facebook also allows you to sell and buy a product from your locality.
Yeah, It's true; you can quickly get the used product or sell your used product on Facebook Marketplace to get a better deal. Why Considering Facebook Marketplace better?
We all know that how the number of users of Facebook is increasing every day, that is why you will get more interactions, more people, better prices on the widely used Social Media network. You can easily connect to the local people through Facebook to sell your product or buy any used product.
You can post an update while asking the interested people from a particular location. There is also a feature on Facebook that will allow you to see the different offers from people in your locality when you search for any specific item; that is the best thing about Facebook to sell/buy products easily.
Also check: How to check Who Viewed your FB Profile?
2. We.letgo.com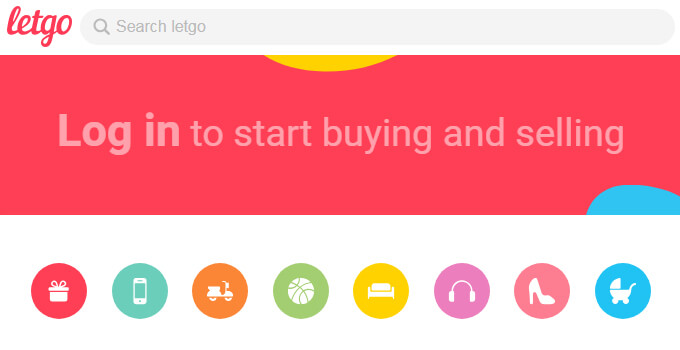 Letgo is another platform that is better than Facebook regarding the user's experience. This particular service makes it easier for users to choose the item from specific sections they want. Like, a user can choose between different categories provided on Letgo.
The website also shows the recently listed items on the homepage when you visit every time. It's one of It'sbest sites like Craigslist. As far as safety is concerned, Letgo verifies all the users with Google or Facebook login, which helps get a better deal & secure payments as well.
Letgo also allows the user to add videos to attract more buyers for the item. You do not need to add your phone or email address, which is a good thing for the privacy of any user.
Recommended: Best Sites like Rainierland
3. Recycler.com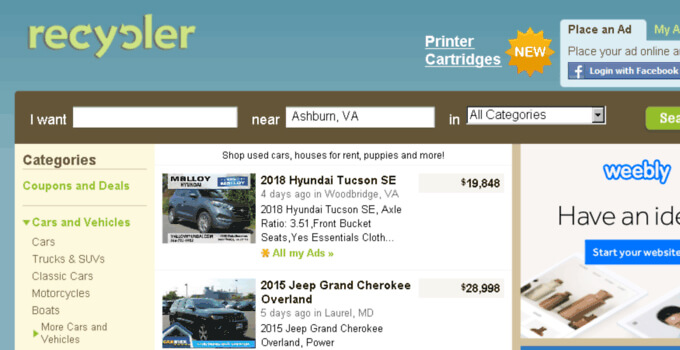 The next on the list is Recycler, which started as a newspaper and became one of the popular Marketplace in 2010. The Recycler has a user base of 18 Million users monthly. Recycler can also be a good option if you want to sell/buy items from your locality.
This service allows you to share your post on Facebook and Twitter. So, it will attract more buyers from these social media platforms too. Recycler can be used for multiple purposes like selling or buying Pets, Renting Houses, etc. It's an excellent alternative to Craigslist.
4. Oodle.com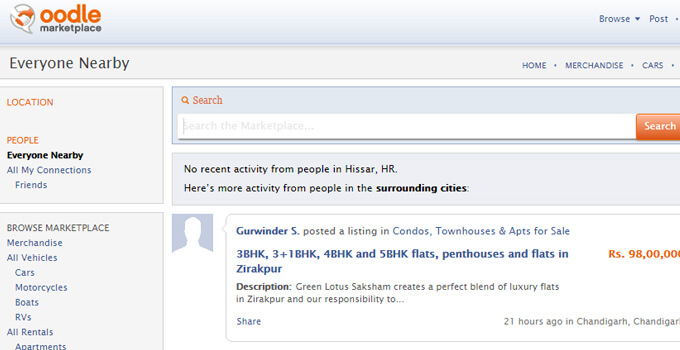 Oodle is not like the other service we have seen so far. It can be better for a few and worst for others. The only thing that makes Oodle different from other services online is that it shares the post from external sites.
This means that the Oodle will not only show you the listings from the Seller on the Site but also show posts from different websites. Like, it can show the posts from Recycler.com and the posts from Actual Sellers.
5. Close5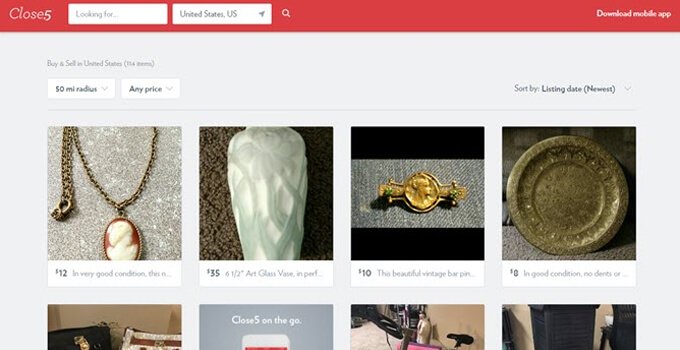 Close5 is another service that can replace Craigslist; it can be used effectively in the cities, including San Francisco, San Diego, and Los Angeles.
However, you might find posts on Close5 from other cities, but it has a vast number of posts only from the three mentioned above. It's one of It'sbest alternative sites like Craigslist.
Close5 has a great design that includes showcasing every product as many images; the price for every item can be seen below every particular picture. The interested buyer can contact the Seller within the app, which is also a good thing.
6. FinderMaster.com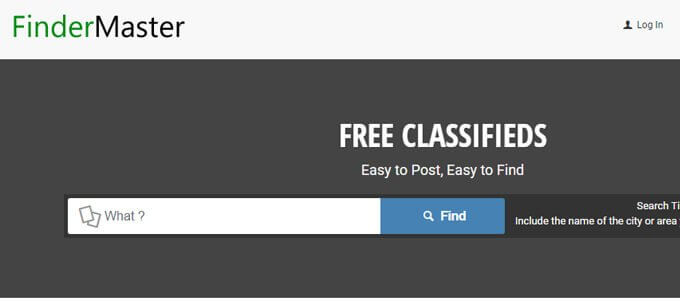 FinderMaster is also one of the best alternative sites like Craigslist. It has thousands of posts for buying/selling any product from your locality. This service can help you search for the best you want in any category with any specific thing you would like to ask.
First of all, you have to choose your locality from the options given on the homepage. Then, it will show you the available listing from your locality or nearby. You can search for any particular item that you want to purchase from the website.
7. Hoobly.com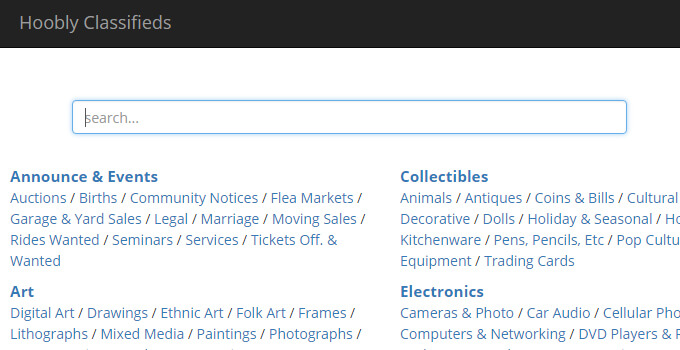 Hoobly is one of the best alternatives to Craigslist, which also looks similar. The looks and design you get on Hoobly are identical to what we have seen on Craigslist; it is fantastic. Not only this, but Hoobly also has the option to post any listings under different categories provided there.
This will help you to get the things you are looking for quickly. Hoobly can be great for you if you live in countries like Canada and Europe; it has most of the listings from there and is very popular in these countries.
Also, it is free to post any listing to buy or sell any items, like, if you want to sell or buy Pets, it will be free for you to post the listings on Hoobly.
8. PeerHub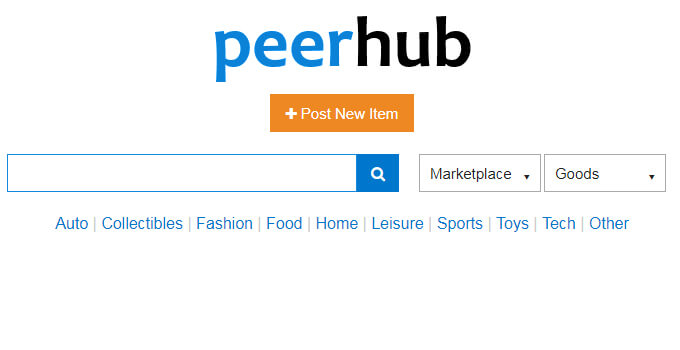 PeerHub is also a good place if you would like to sell or buy any product online in your locality. It is more like a combination of all the services you get on eBay, Etsy, and Craigslist, making it a must-try service.
PeerHub provides you with all the things you are looking for from your locality. It's one of It'sbest alternative sites like Craigslist. PeerHub can also integrate with your social profile, making it easier for the user to get the best deal.
Also, the payment can be made through Cash, Credit Card on PeerHub. This can be an outstanding service to buy/sell used products online from your locality.
9. Geebo.com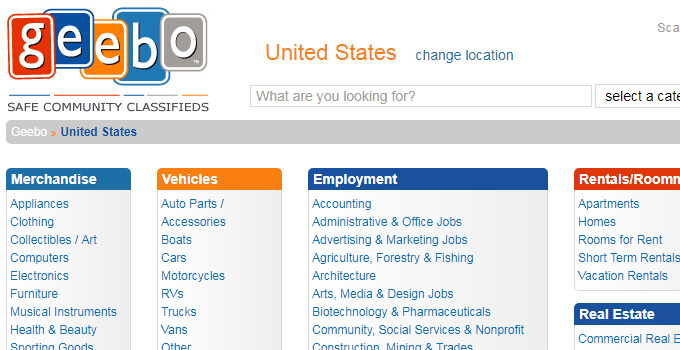 Geebo is one of those marketplaces which are available all around many cities. Suppose you live in popular cities like Chicago, California, Los Angeles, etc. You can get the best deal from your locality on the used products.
You should try Geebo and look at if the sellers are available from your city as well. Geebo has the Secure payment option, which will allow you to have safe transactions between Seller and Buyer; how?
The payment can only be made when the Buyer and Seller agree to meet at a local place, where they can exchange the product and pay the money as well. It can be one of the best alternatives to Craigslist.
10. Bookoo.com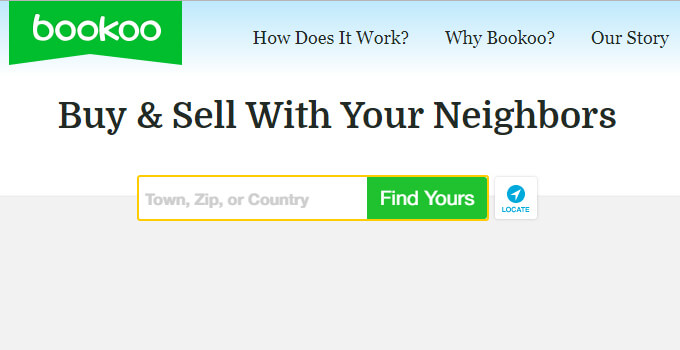 Bookoo is another alternative for Craigslist, which has similar features as Craigslist. It has some insane features which are not present in other services. Bookoo has specific locations all across the country, making it easier to point to your locality's buying and selling point.
Bookoo adds the Bio and Profile Picture for the Seller to give some better information. So, it makes buying and selling easier for both Buyer and Seller.
This profile will also clarify the items that a particular seller has sold over Bookoo. The Site has live support in case any problem happens. Also, it allows you to connect the Social Media profiles as well.
Must Read: 
Over to You
That was all for the best alternatives sites like Craigslist. If you feel anything missing, let us know through the comments. Share your feedback/suggestions/queries through the comment as well.
Also, follow us on all social media platforms to get the latest updates. Please share this info with your friends to let them know the best alternatives to Craigslist, which can be helpful for them.