Are you looking for the best photo editing apps for iPhone? Well, you are in the right place! iPhones have one of the best cameras in the smartphone industry, and their cameras are looked at as a benchmark.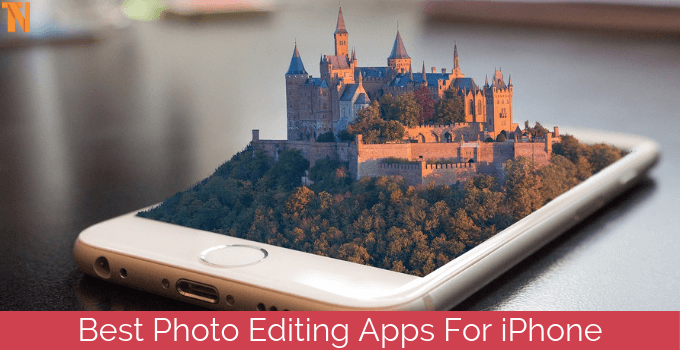 For most users, a photo taken from an iPhone is quite good right out of the camera app. But some users like to play around with their pictures in post-processing apps.
Traditionally, people would use a PC to edit their photos according to their liking using editing software. But smartphones are getting more and more powerful every day, which means that there are many editing apps available out there for iPhones.
Because of this, choosing the perfect editing app for your iPhone can be quite confusing since the App Store is filled with such apps. Therefore, today we are here with the 10 Best Photo Editing Apps for iPhone.
Well, I will take you through all of the major features and specifications of these apps. Therefore, if you are looking for a great photo editing app for your Apple iPhone, then make sure to go through the following apps one by one. I have also shared flashcard apps for iPhone.
10 Best Photo Editing Apps for iPhone
All smartphones, including the Apple iPhone, come included with inbuilt photo editing apps. They allow you to perform basic operations like cropping, rotating, basic filters, etc.
Because of this, such editing apps leave a lot to be desired for the user. And so, many iPhone users prefer using third-party photo editing apps available on the App Store.
Here is the list of best photo editing apps for iPhone/iOS. And you can go through them one by one to know more about their features and choose the best photo editing app for your iPhone. If you want to make your own photography website design there are many CMS and templates available.
Adobe has a suite of apps made for creative professionals which allow you to edit as well as create all sorts of multimedia files. And Lightroom is one of the most popular image editors available for PCs.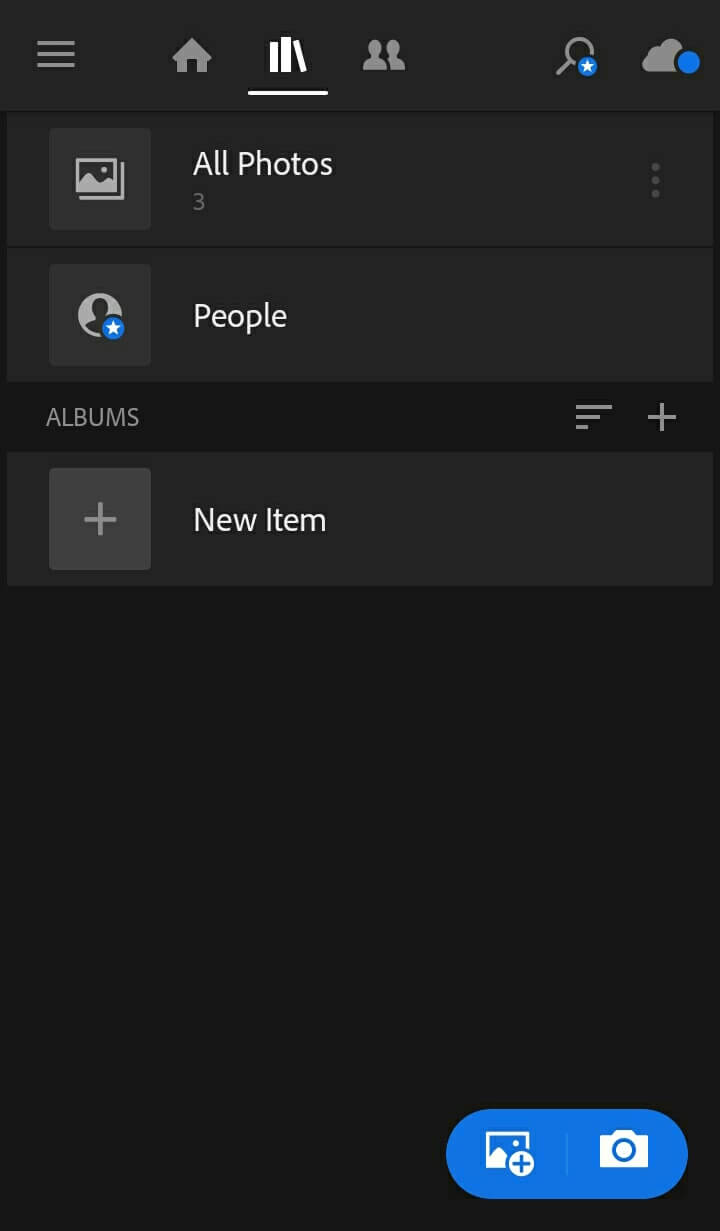 But now you can even download and install Adobe Lightroom CC on your smartphone without any issues. Also though this is a smartphone app, it brings most of the features from its PC counterpart to the mobile version of Adobe Lightroom CC.
While the app is free to download and use, you can get a premium Adobe subscription, which adds extra features to the app. Overall, this app is one of the most flexible photo editors available out there.
Must Read: Best Photo Viewer
While Instagram is a social networking app for smartphones, it also allows you to edit photos and then save them on your phone.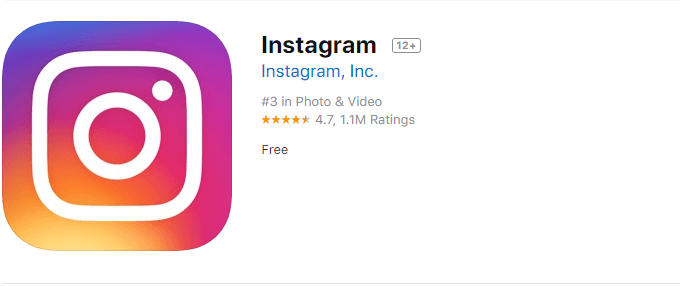 If you have ever used the Instagram app for uploading photos, then you must know that it offers various filters. You can use these filters and many other options to edit your photos according to your liking.
This means that if you have edited a photo using the Instagram app, then you can either upload it on Instagram or save it on your device's gallery to be shared somewhere else.
Not only you will find a range of filters in this app, but you also get other options like crop, rotate, straighten, vignette, tilt-shift, etc. I have also shared cool Instagram captions for you.
If you don't like using Instagram for editing your photos but still want several filters to choose from, then VSCO can be a great option.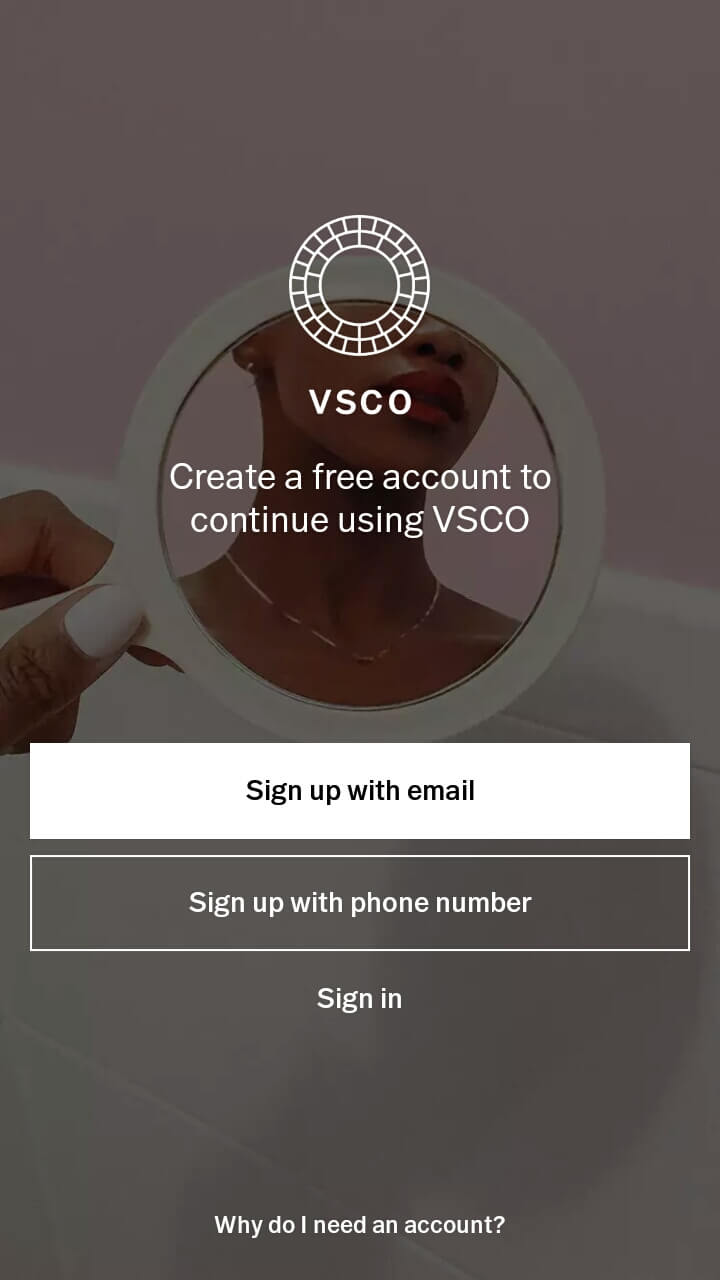 This app offers more than 130 filters to choose from while editing photos on your iPhone. And each filter gives a different look to your photo, making this app quite flexible for editing photos on your smartphone.
Not only that but all of the filters are correctly organized in different categories so that you can find them easily. Apart from that, VSCO also features an inbuilt camera app which also features manual controls on your Apple iPhone.
And the best part of this app is that you get all of the features for completely free on your smartphone. I have also shared music downloader apps.
Even though Snapseed is a photo editing app developed by Google, it is also available on iOS. This means that you can get the same editing experience on your Apple iPhone.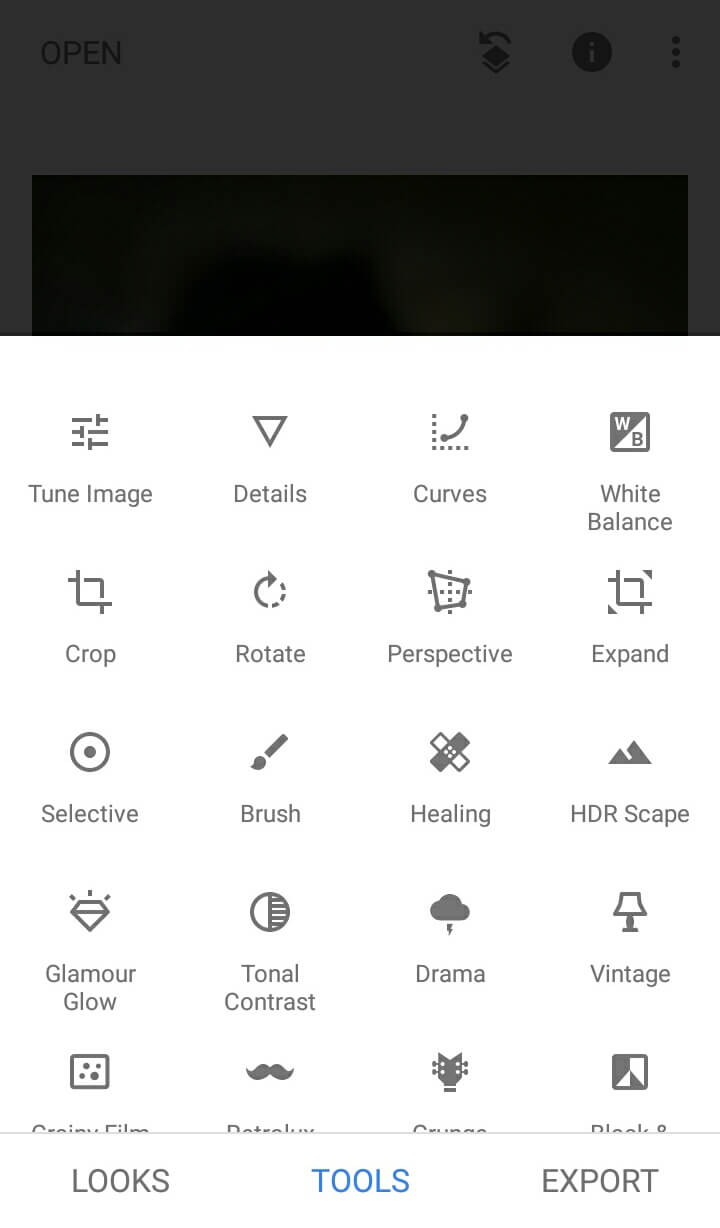 Snapseed is considered as the best alternative to Adobe Lightroom for smartphones because of all the advanced features and options it offers.
Not only that, but you will also find an auto-adjust option in all the filters and options in Snapseed. This feature automatically adjusts your photo using AI after which you can tweak the image further to get the look you want in your photo.
One of the unique features of Snapseed is a double exposure, which is not available on most photo editing apps for iPhone.
Also Check: Best Anonymous Chat Apps
5- Enlight
Enlight is a great photo editing app for smartphones that offers various creative filters to its users. If you are a creative photographer and like to try different new things, then the Enlight app is perfect for you.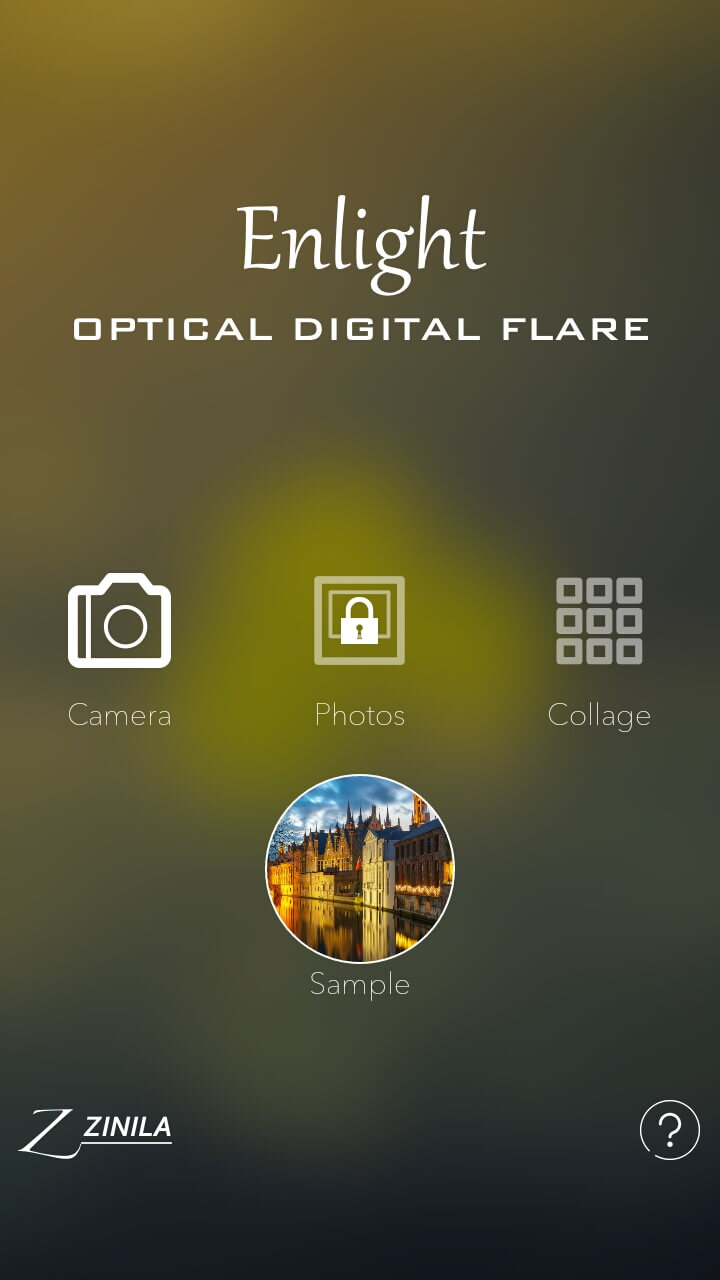 You will find various categories of filters in the Enlight app with multiple filters in each category. It offers categories like Analog, Painting, Sketch, Light leaks, Gradients, and many more.
And each of these categories has various filters to choose from which provide different results. Apart from that, you will also find different editing options in this app.
You can use options like double exposure, tilt-shift, frames, vignette, crop, rotate, straighten, etc. on your iPhone using this app.
If you are into photography, then you must know that sometimes even a small thing can ruin a photo. In such cases, people tend to use photoshop for retouching the photo and removing any unnecessary things.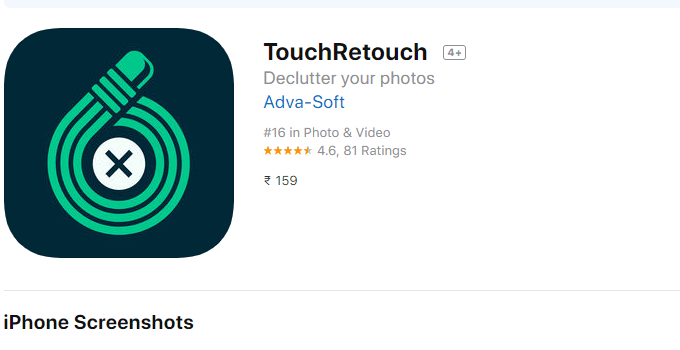 But using Adobe Photoshop for this requires a lot of time as well as a skill which everyone does not have — because of this, using the TouchRetouch on your iPhone makes a lot of sense.
It is a smartphone app that allows you to retouch your photos easily. You can remove any extra spots or people from your photos by using a few simple steps. You may also like these game hacker apps.
Professional photographers use expensive lenses to get artistic effects like lens flares, haze, light leaks, etc. While this is not possible the camera app of your iPhone, you can certainly add such effects during post-processing.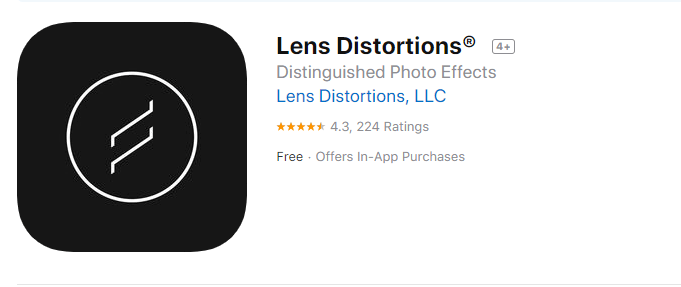 And the Lens Distortions app allows you to do just that. It offers various lens distortion filters to its users, which look quite realistic.
Not only that, but you can even adjust these filters to make them look realistic. And you get all of the features of this app for completely free from the App Store.
Double Exposure is one of the coolest tricks in the field of photography. It offers some unique perspectives to the images that you have shot.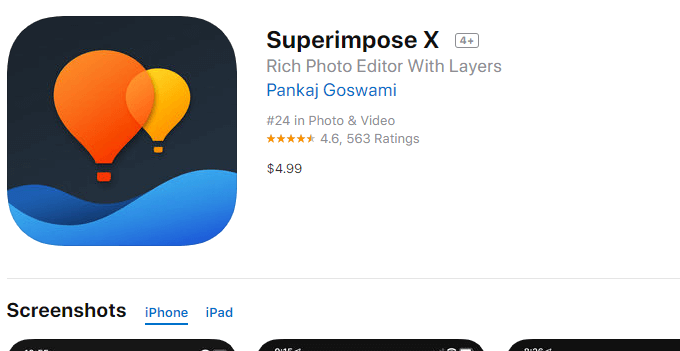 And the Superimpose X app is a great way to get double exposure effects on your smartphone. Not only that, but you can even replace the background of your image.
Due to this, the Superimpose X app allows you to create highly unique images. You can easily do it post processing after taking photos on your iPhone.
You can also find other effects in this app like a blur, shadows, blending, etc. With the help of these, this app for iPhone allows you to get Photoshop-like results on your smartphone.
Must Read: Best Hookup Apps
The Afterlight 2 is an excellent alternative to Snapseed as well as Adobe Lightroom CC for your iPhone. It is an all-in-one photo editing app that comes with a wide range of features.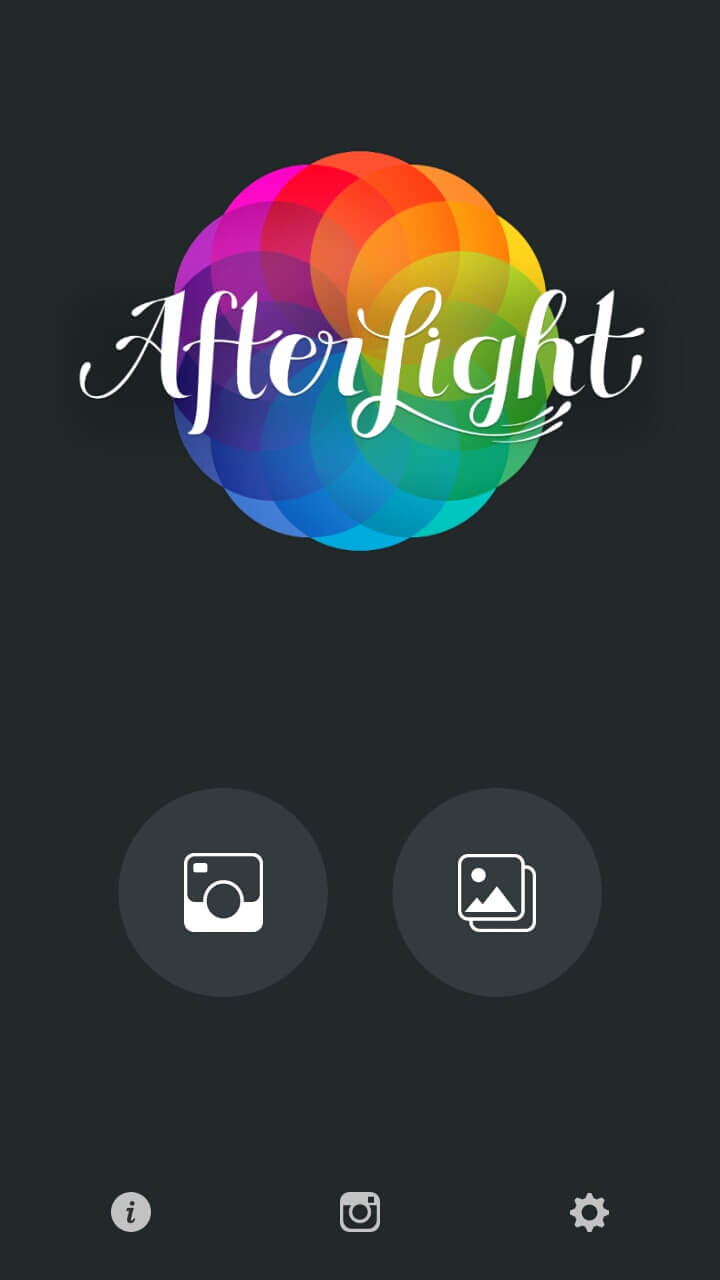 And with the help of all the features in this, you can tweak your images to a great extent. You will find adjustment options like exposure, color, sharpness, gradients, and much more.
Apart from that, there are also artistic features in this app, like double exposure, overlays, text, artwork, and much more. Even though this app is not free, many users will still find this app worth it. Download logo maker apps.
Mextures is another excellent app that offers a wide range of artistic filters. You will find this app quite similar to the previously mentioned Enlight app. Just like its alternative, it also features a wide range of filters of different kinds.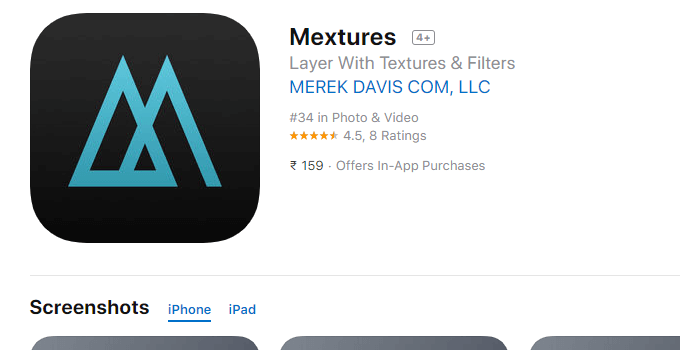 You will find filters like vintage, grunge, emulsion, light leaks, landscape, and much more. While this app is not made for professional photographers, you can certainly get a quick edit using this app.
And you can also adjust the capacity of the filter that you are using for editing your photos. You can get the Mextures app from the App Store for $2.99 on your Apple iPhone.
Must Check:
Wrapping Up
Well, I hope that you've gone through these photo editing apps for iOS. Let me know which is the one you have selected from above mentioned best photo editing apps for iPhone.
If you got any queries or doubts in mind, please leave your feedback below. Also, if you would like to suggest any other app then use the comment box below.