Are you looking for the best Google Play Music alternatives for Android or iOS devices? If yes, you have landed on the right webpage. In this article, I will share a list of the 7 best apps like Google Play Music to use on your phone.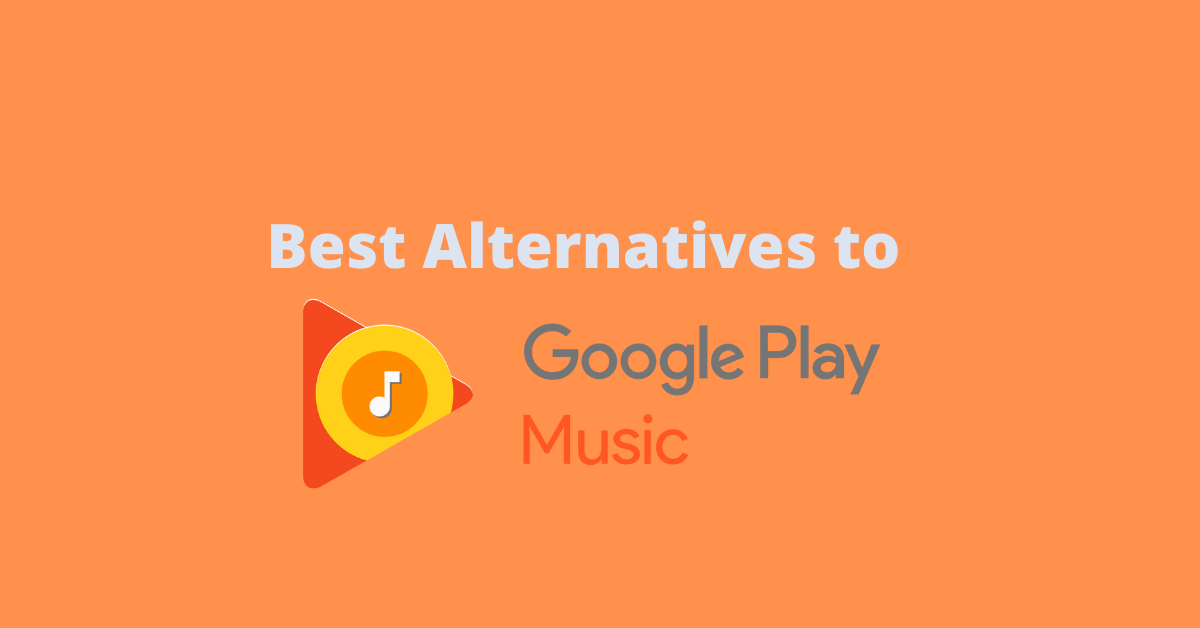 Google Play Music was a great music streaming platform, but Google shut it down entirely when its successor YouTube Music appeared. This move makes sense since YouTube is the most popular on-demand website for music videos.
Must Read: 10 Best Free Ringtone Apps
7 Best Google Play Music Alternatives for Android & iOS
YouTube Music got so many features from Google Play Music in heritage. Even though YouTube Music can be a good alternative to Google Play Music, it has a lot of shortcomings, such as a lack of connectivity options, availability, and more that has made people look for other alternatives.
I have prepared this list of the seven best Google Play Music alternatives for such people. I have also shared these Poweramp Alternatives for Android
1. Spotify
With over 400 million registered users and a library of over 70 million tracks, Spotify is one of the best alternatives to Google Play Music. The best thing about Spotify is that it is available for almost all digital devices.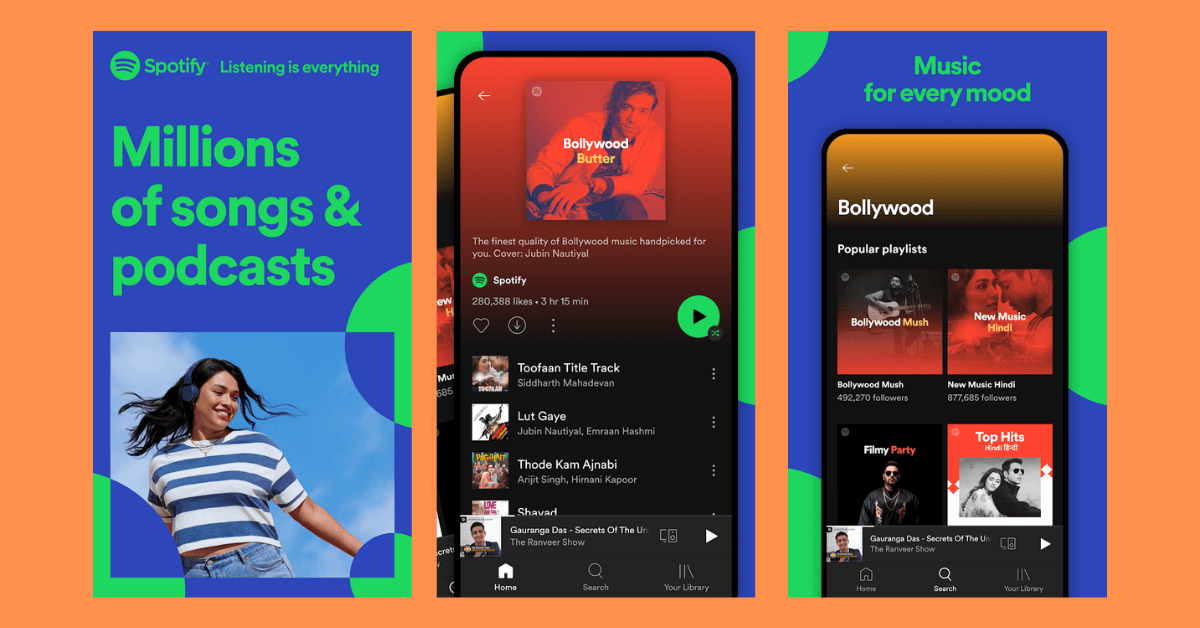 You can download native apps designed for Android, iOS, Mac, and Windows platforms. But what if you are using any other OS or device? Well, on those devices, you can use the Spotify browser-based service.
Spotify's library contains different audio materials that include songs, music, podcasts, audiobooks, and more. It allows you to stream up to the audio quality of 320 KBPS, which is more than sufficient for most.
There is a free tier of Spotify where you can access unlimited music but with audio advertisements. However, if you want an ad-free experience, you can opt for Spotify Premium plans that start from $9.99 a month.
2. Amazon Music
Amazon Music is among the best Google Play Music alternatives that you can opt for. Amazon Music is popular for its massive library of over 90 million songs, thousands of radio stations, and Ultra HD and spatial audio quality streaming.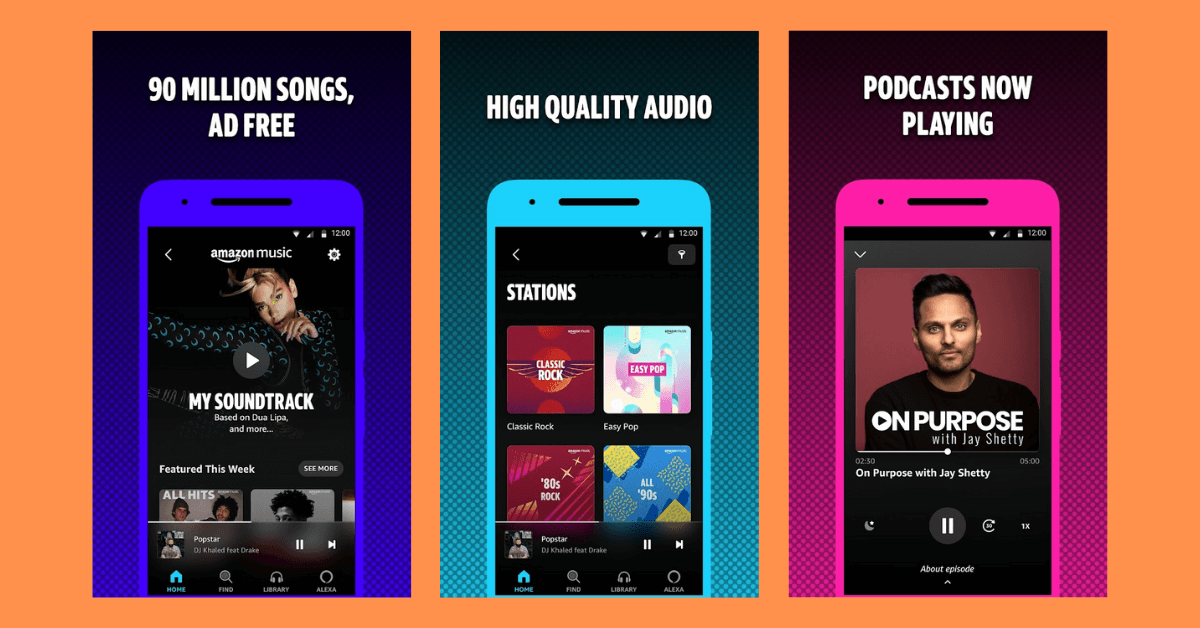 That too, at a starting monthly plan of $7.99 a month. Plus, it has apps available for Android and iOS devices. Amazon Music doesn't have native apps for PC yet, but you can still access it on your computer using the web-based application. Amazon Music offers three different tiers – Amazon Music Free, Amazon Music Prime, and Amazon Music Unlimited.
The free tier offers access to a very limited number of songs and tracks. Amazon Music Prime comes as a complimentary service at no extra cost with Amazon Prime subscription, where you get access to over 2 million songs.
If you are already an Amazon Prime member, this tier will be a good choice. However, Amazon Music Unlimited will be the perfect option if you want premium audio quality and access to a massive library of 90+ million songs.
3. Apple Music
Apple Music is one of the most underrated music streaming services amongst Android users. One of the main reasons for this, I think, is that people think Apple Music is only for Apple devices. However, it is not true. Apple Music is available for Android and iOS devices and can be accessed on PCs and laptops via its web-based application.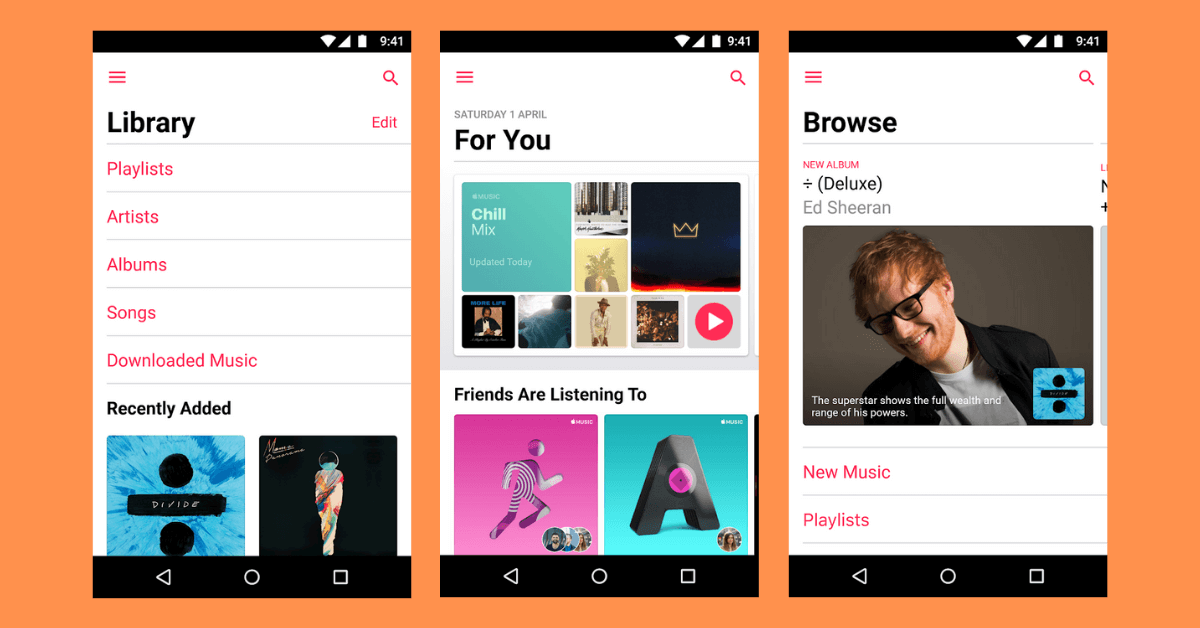 Apple Music boasts a library of over 75 million songs from a wide range of genres. Other than that, Apple Music gives you the ability to listen to radio stations and on-demand content and allows you to upload up to 100,000 local songs.
However, the only drawback of the service is that it doesn't have any free tier. There is a free 30 days trial option, but I am not too fond of that. You should also check out this guide to install Dolby Atmos on Android for HQ audio output.
4. Deezer
Deezer is one of the best Google Play Music alternatives. It is amongst the very few music streaming services that prioritize audio quality above everything. This is one of the reasons, despite having a library of just over 70 million songs, Deezer is a top-rated music streaming service.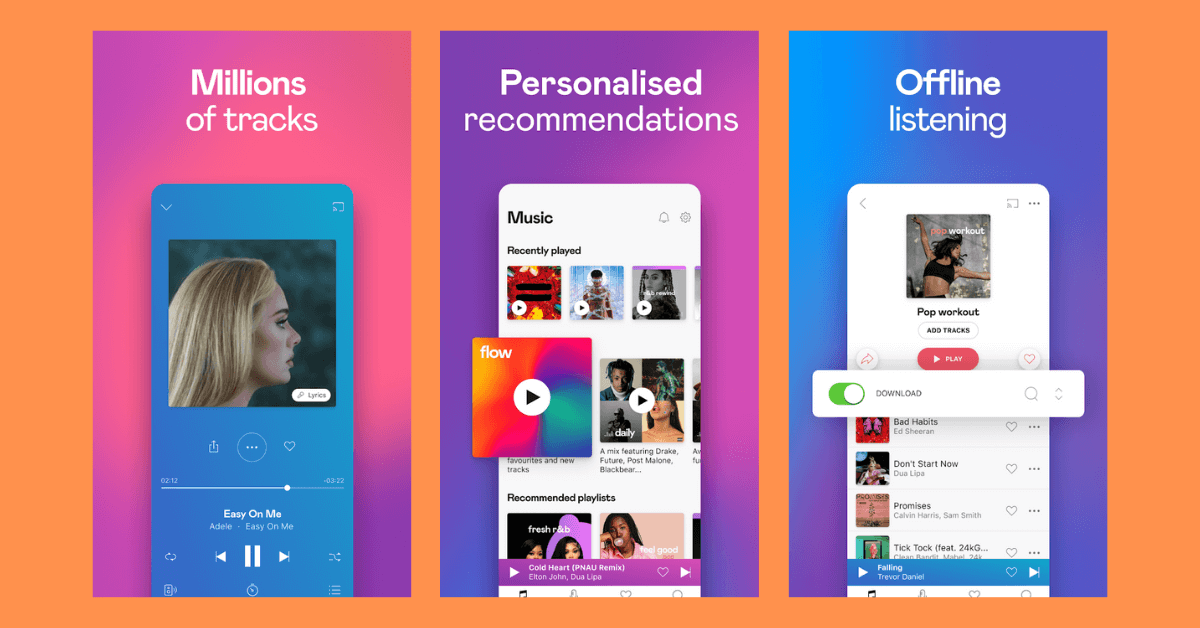 Deezer is available for Android and iOS platforms. However, the UI of Deezer mobile is relatively easy to use and looks quite similar to Spotify Lite. Deezer gives you the ability to stream 16-bit FLAC quality audio tracks for just $19.99 a month.
I feel Deezer offers a complete value for the price. However, you can also opt for the base plan of Deezer at just $9.99 a month if audio quality is not a big concern for you.
5. Tidal
Tidal is another music streaming service known for offering Hi-Fi FLAC audio quality. It has a massive library of more than 80 million songs, making it a good choice to be on this list.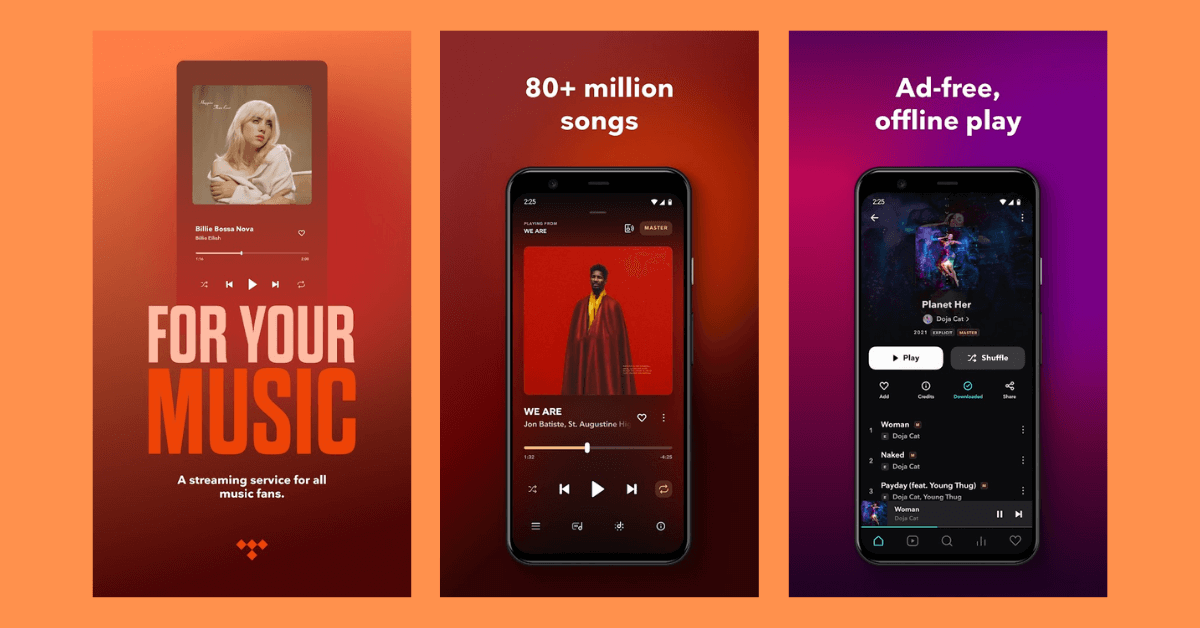 Even though you can access the Tidal web from any browser, for a true Hi-Fi music listening experience, I recommend downloading its native app. The good thing is that Tidal has native apps designed for all popular platforms, including Android, iOS, Mac, and Windows.
The pricing of Tidal starts at $9.99 a month and goes up to $19.99 a month. Overall, if you are an audiophile, Tidal can be a great Google Play Music alternative for you.
6. Pandora
Pandora can be a great Google Play Music alternative for people living in the US. Pandora boasts a massive library of over 40 million tracks, primarily composed of music and podcasts. Pandora Premium has licensing deals with Sony, UMG, Warner Music, and others that ensures that you will have access to popular mainstream songs.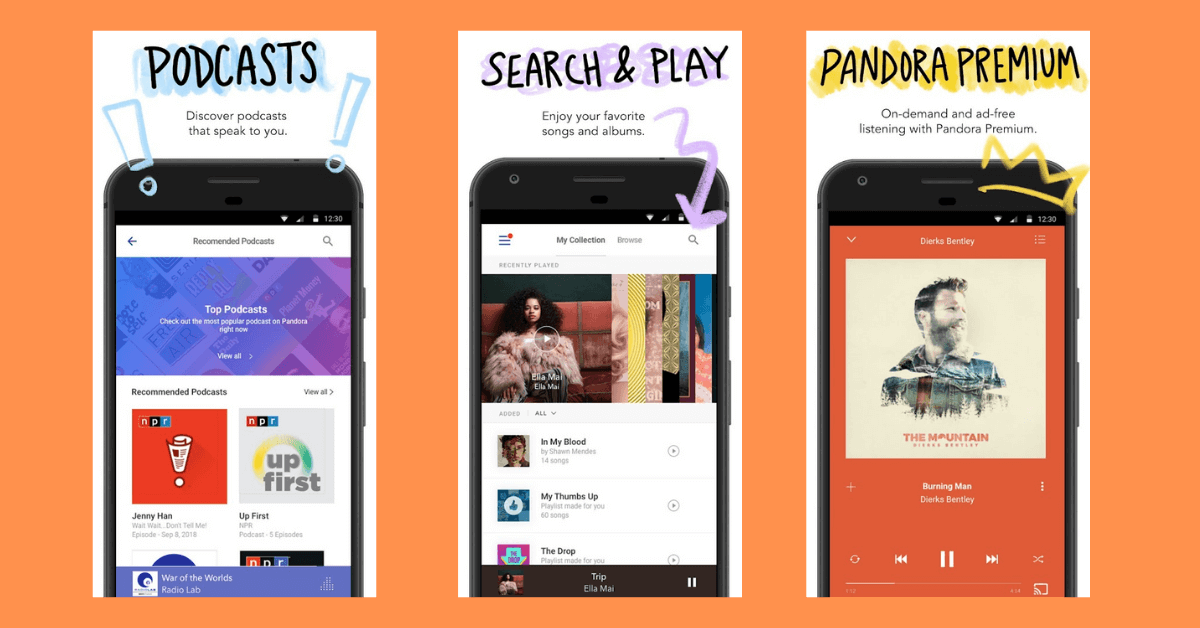 Along with those mainstream labels, Pandora has partnered with Merlin, an independent music licensing company that controls over 20,000 music labels and distributors across the globe.
The Android application of Pandora is very neatly designed and looks very basic at first glance, but it is packed with dozens of amazing features. The premium plans of Pandora start at $4.99 a month. Plus, there is a free ad-supported tier.
7. SoundCloud
Lastly, we have SoundCloud on our list of best apps like Google Play Music. SoundCloud is a great Google Play Music replacement, especially if you enjoy exploring new artists. It combines user-generated music and podcasts with songs created by major labels.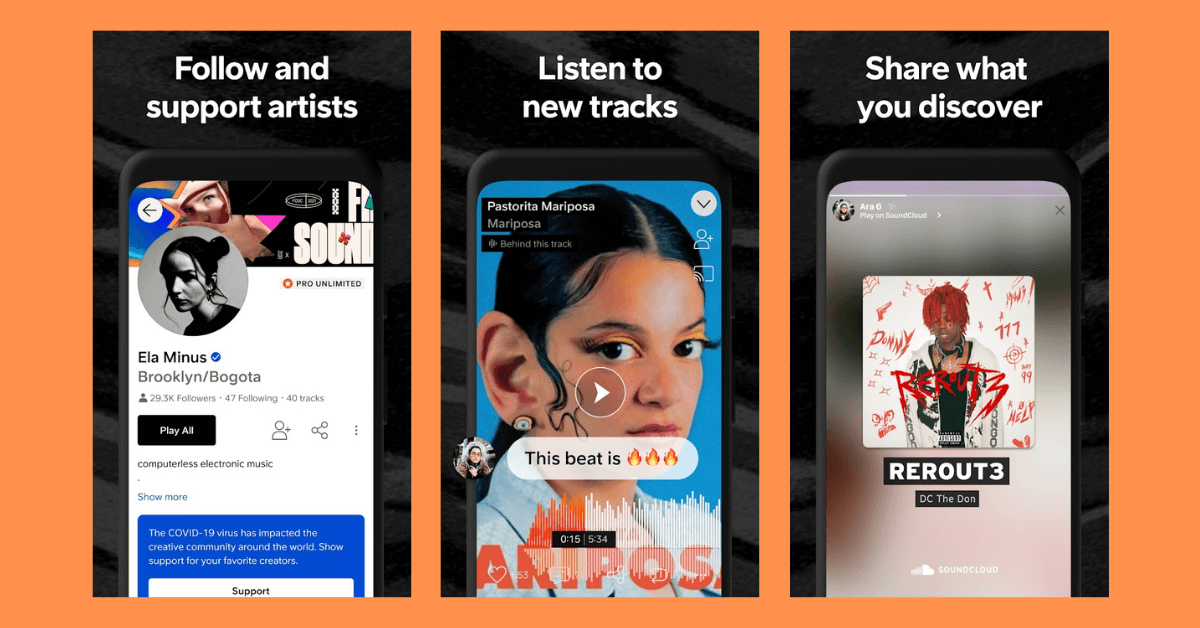 However, SoundCloud isn't a good choice if you mainly listen to mainstream hits. SoundCloud offers three different plans – Free, Go, and Go+. The free tier of SoundCloud is ad-supported and gives limited access to songs from major labels.
SoundCloud Go offers unlimited ad-free access to the SoundCloud library, but you will be restricted to listening to go up to 128 KBPS audio quality. The top-level plan, SoundCloud Go+, gives you unlimited access to all the features offered by SoundCloud.
Must Read:
Final Words
Well, that's it for the 7 best Google Play Music alternatives for Android and iOS. Google Play Music was a great music streaming service with dozens of amazing features. Features like the ability to upload local songs, a massive library of millions of songs, and an easy-to-use UI helped it become one of the best music streaming services.
When Google replaced Google Play Music with YouTube Music, many unsatisfied users started looking for its alternatives. The list shared above will surely help you pick the right Google Play Music alternative.
With that said, here I am wrapping up this article. If you have any questions, please shoot them in the comment section below. Our team will try to respond ASAP.