Today, I will share the 5 best iTunes alternatives for Windows & macOS. Apple iTunes has been around for quite some time now; it is still one of the best options out there for all your music needs. And even if all of your devices are not from Apple, you can still use iTunes for playing music, streaming music, managing your music files, and so much more.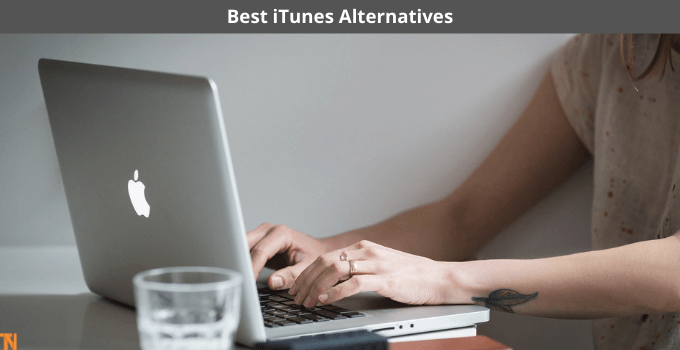 Because of these features and various others, Apple iTunes is still an excellent option for many, even though many music streaming services exist, including Apple Music. Unfortunately, like many other Apple services and products, Apple iTunes is also restrictive in cross-platform compatibility and other features.
Because of this, you might be looking for alternatives to iTunes, which offers similar functionality without any restrictions. Therefore, I am here with the 5 best iTunes alternatives down below, which can be an excellent option for all your music needs. In addition, I have also shared these WeTransfer alternatives.
5 Best iTunes Alternatives for Windows & macOS PC
If you have been using iTunes for quite some time, you must know that Apple iTunes can be used for various applications. However, its primary function allows users to play and stream music on Apple and other devices quickly.
Apart from this, it also allows you to manage music on your Apple devices for easy access to your favorite music tracks. But most importantly, Apple iTunes enables you to transfer media files from your computer to your iPhone or iPad and vice versa, which is not possible directly.
Since iTunes offers many functions and more, I compiled the following best iTunes alternatives for Windows and macOS. Some of these programs are free, while others are based on premium subscriptions.
I have also explained the major features and options provided by them; you can go through the following choices one by one to easily pick the best alternative as per your needs and requirements:
1. WinX Media Trans
If you use Apple iTunes to transfer media files between your Apple devices and Windows PC, then you will love WinX Media Trans. This is one of the best options out there for those who either want to transfer media files or want to take media backup.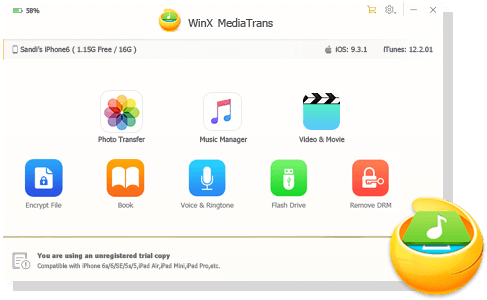 Apart from music, you can also use this iTunes alternative to transfer photos and videos as well. Music can be transferred similarly with data encryption which keeps your iPhone wholly safe and secure.
Other than managing music files, you can also trim music files to create ringtones if you want. And the best part about WinX Media Trans is that it is a standalone app and does not require you to install Apple iTunes along with it.
Availability: Windows & macOS (Free trial/$35.95)
2. Podtrans
Just per the name, Podtrans is one of the best Apple iTunes alternatives made to be used along with the Apple iPod. Since older Apple iPods require you to transfer music files from your computer instead of downloading them, Podtrans can be an excellent option for all iPod users.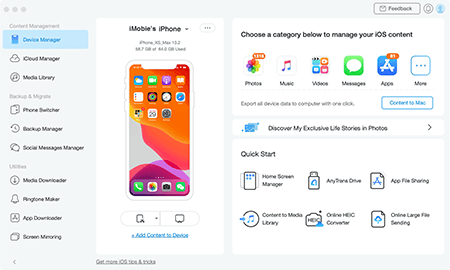 Similar to WinX Media Trans, Podtrans also works without needing to install Apple iTunes on your computer. In addition, while Podtrans is primarily made for transferring music files, you can also share video files if you want to watch videos on the Retina display of your Apple iPod Touch.
Even if you send large-sized music or video files, Podtrans will quickly send them to your Apple iPod with ease. Since Podtrans offers all of this while being completely free, you should try it out if you are looking for an Apple iTunes alternative for your Apple iPod.
Availability: Windows & macOS (Free)
3. MusicBee
Those of you who use Apple iTunes for managing and playing music on their computers will love MusicBee. It is one of the best media players made for computers which offers a very similar experience to Apple iTunes.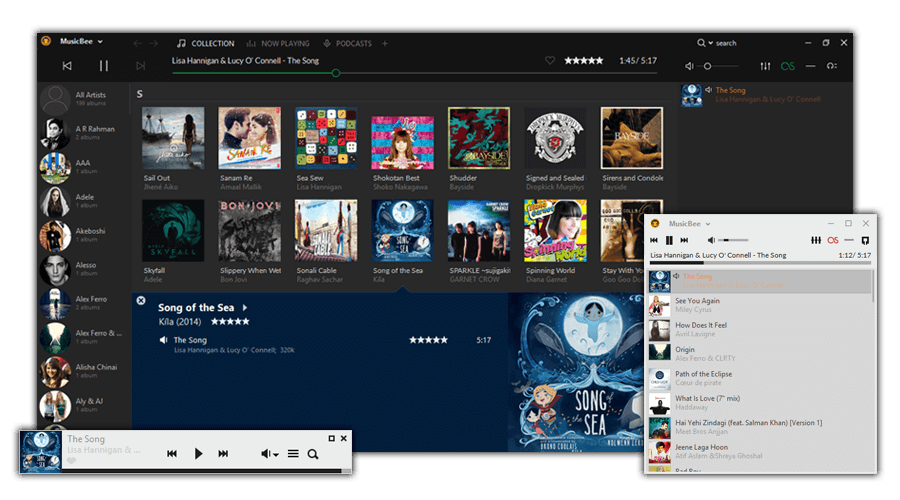 MusicBee can also sync and transfer your complete music library across all of your drivers quite easily and quickly compared to Apple iTunes. However, unlike Apple iTunes, MusicBee is much more than a music player.
This is because it even supports playing online radio stations, podcasts, and SoundCloud music tracks. However, suppose you want to have the best quality audio playback from your iTunes alternative. In that case, you will be glad to know that MusicBee also features a 15 band equalizer for easily customizing the audio signature as you like.
Availability: Windows (Free)
4. Tidal
If you are familiar with modern music streaming apps, you must have heard about Tidal in the past. Since this is an online music streaming service, you do not need to transfer any music files to your Apple mobile devices.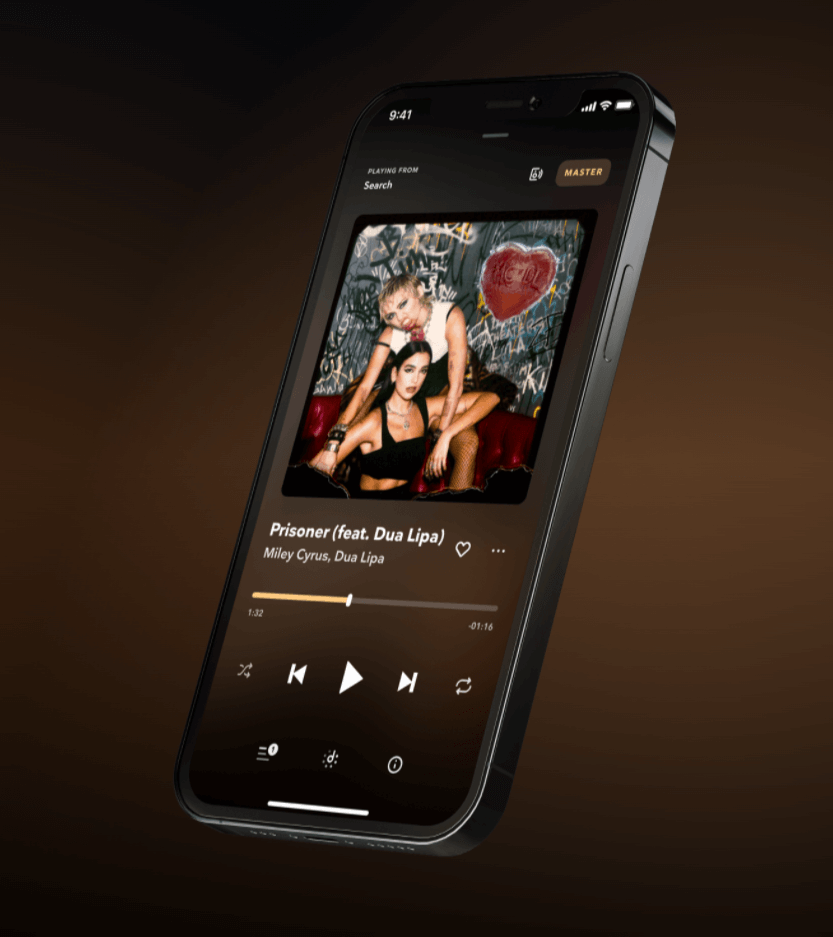 And unlike other online music streaming services that compromise on the audio quality, Tidal offers lossless audio quality, which is most likely even better than the music files you would have transferred to your Apple mobile device via iTunes.
Although its lossless audio quality does come at a premium, its subscription plans are a bit expensive. That being said, it is still one of the best iTunes alternatives for most users, thanks to its excellent user interface, a pretty extensive music library, and support for all major platforms out there.
Availability: macOS, Windows, Android, iOS, (Free trial)
5. MediaMonkey
One of the most significant issues with Apple iTunes is that if you want to transfer large media files, then it can take quite a long time and even fail in some cases. This is where MediaMonkey comes into play which is specifically for larger media files.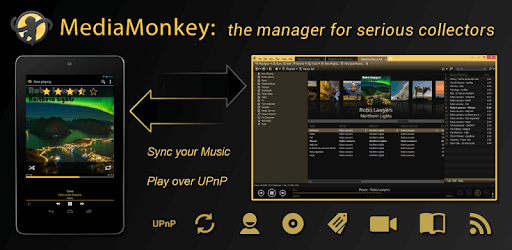 Such an iTunes alternative can be a great option if you want to transfer sizeable lossless music files to your Apple mobile devices. For the same, MediaMonkey even supports most of the standard audio formats out there.
Apart from transferring large media files, the user interface of MediaMonkey is also relatively easy to use. It even offers various customization options in terms of how its user interface looks.
Availability: Windows (Free)
Must Read:
Conclusion
While Apple is known for offering some of the most unique and best features and applications for their products to provide one of the best ecosystems, you can still find alternatives to their applications. Such alternatives to iTunes can be great if you want more iTunes features or are frustrated by certain restrictions present in iTunes.
To help you in choosing the correct alternatives as per your requirements, all of the best iTunes alternatives for Windows & macOS given above have all their essential details and specifications given along with them. If you liked any of the programs present above, make sure to leave your thoughts in the comments section down below.