Are you looking for the best free keylogger apps for Android? Well, if yes, then you are in the right place. Keyloggers are one of the best types of software which can be helpful for both monitoring and ethical hacking purposes.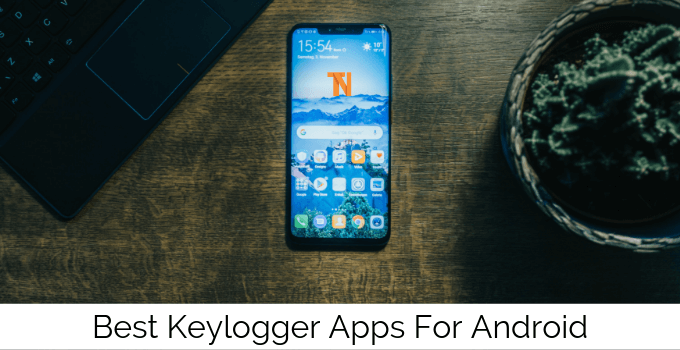 While many keylogger applications are available for Windows PC, it was not possible to use them on phones in the past. But now things have changed, and there are many keylogger applications available for Android devices.
Unfortunately, some of these keyloggers might not work, and some of them are even paid. Therefore, today, we are here with the best free keylogger apps for Android. You will also learn what a keylogger is, as well as how does it work.
Apart from that, you can also find the download link to all of the keyloggers mentioned in this article so that you can quickly try them out on your Android device. I have also shared PPSSPP games for Android.
What is a Keylogger for Android?
The word Keylogger can be broken into key and logger, which essentially means that it is an application that logs all of your keystrokes.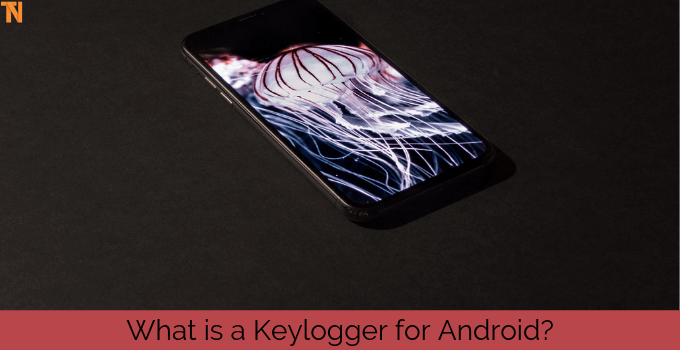 In other words, whatever you type on your keyboard will get saved in a text file by the Keylogger. Such an application can be used for monitoring as well as for ethical hacking purposes.
Since it saves everything, including passwords, you can use it to get passwords which were typed in your smartphone earlier.
And if multiple users are regularly using your smartphone, you should install it on your device so that you can monitor everything being typed in your device.
Also Check: Hookup Apps For Android
6 Best Free Keylogger Apps for Android
Now that you know about Keylogger and its uses, the chances are that you want to try it out on your Android device. There are many apps available when it comes to choosing a keylogger according to your needs and requirements.
While some are paid Android apps, you can also find some pretty decent free-to-use keylogger apps for Android. If you are also interested in trying out the best free keylogger apps on your Android device, then make sure to go through the following apps one by one.
Note: Some of these apps give us free trial version while some are completely free.
As the name suggests, this is an excellent keylogger app for parents who are using Android devices. If your children either use your smartphone or have their own, this Keylogger installed can be handy.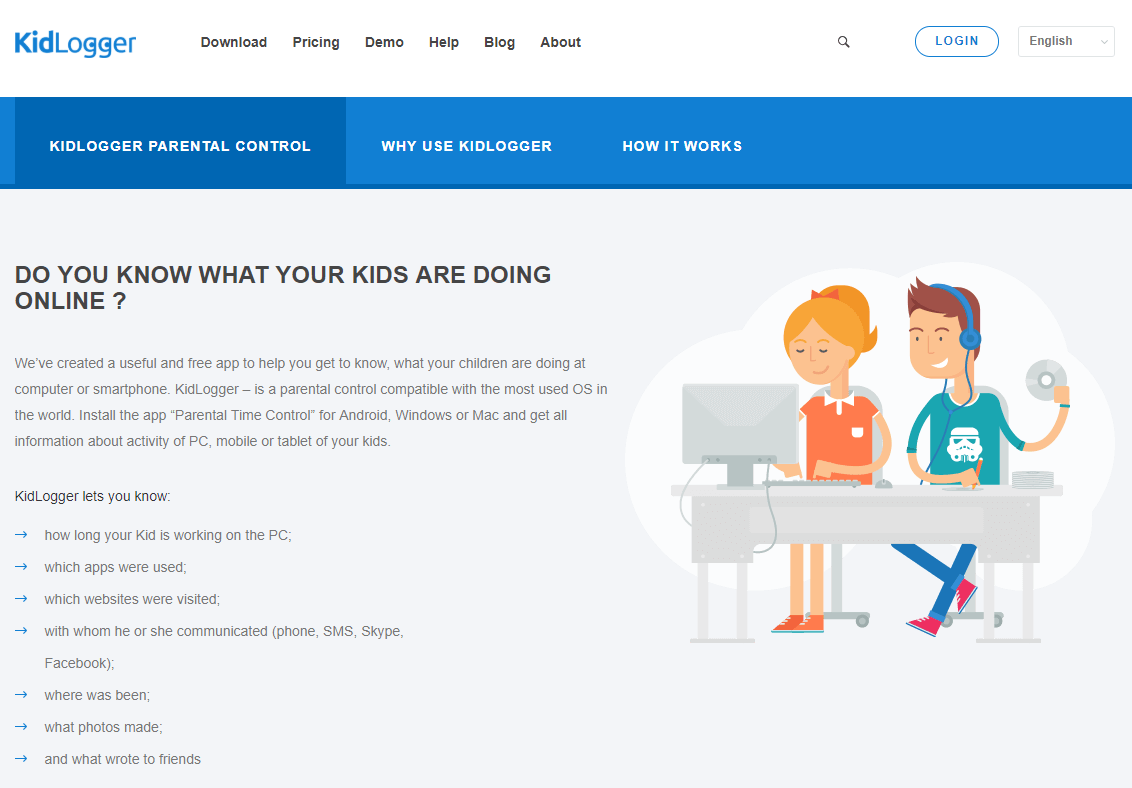 KidLogger is designed to help you keep an eye on your children and their activity on the internet. It can record all keystrokes without your children knowing that it is installed and running on your Android device.
Not only that, but it even has parental controls, which means that only you can manage this Keylogger's settings. Apart from being a keylogger, it can also do voice recording and location tracking of your children's Android smartphone, which can be highly useful for parents.

Must Read: Wireshark Alternatives For Android
Hoverwatch is a great keylogger application for Android devices which also integrates other proper tracking and monitoring features. For example, it can allow you to access the live location of the device on which you have installed Hoverwatch.

Not only that, but you can even access the cameras of that Android device remotely via the Hoverwatch website. And if that's not enough for you, you can also install this same Keylogger on your Windows PC, Mac, iPhone, and all other smart devices that you have.
Unfortunately, to gain access to all of the valuable features of Hoverwatch, you have to buy the premium plan, which is a monthly subscription service.
However, if you are looking for a free keylogger for your Android device, you can try out the free trial of Hoverwatch and enjoy most of the monitoring features.

3- Spyzie
Spyzie is one of the best keylogger apps for Android devices, and it can be used for both monitoring and hacking.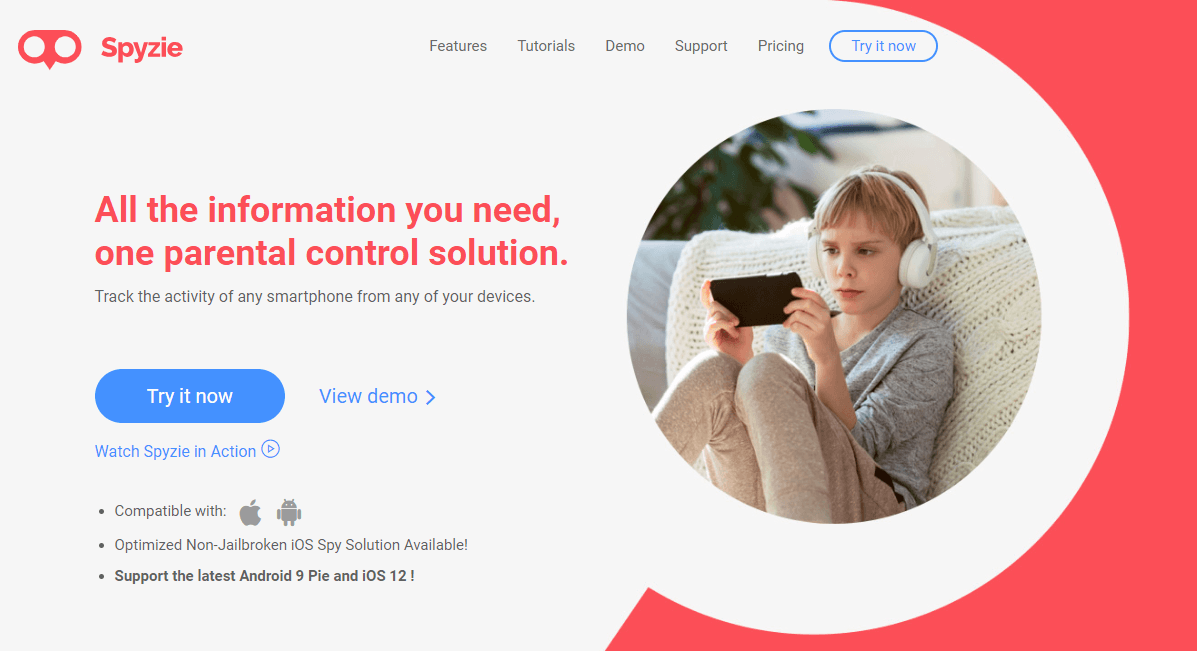 You can easily set it up on your Android device, and whenever someone enters a password in your smartphone, Spyzie will save it so that you can access it later on.
It has one of the best and easy-to-use user interfaces, whether you are talking about the Android app or its PC client. This means that if you are new to keyloggers, then Spyzie can be an excellent choice for you.
You can also use this app to access screenshots, images, videos, call logs, messages, and much more of the smartphone you have installed Spyzie.

Must Read: Emoji Apps For Android
Whether you are using a Windows PC or a Mac, Spirix Keylogger provides you with a client for both of these platforms.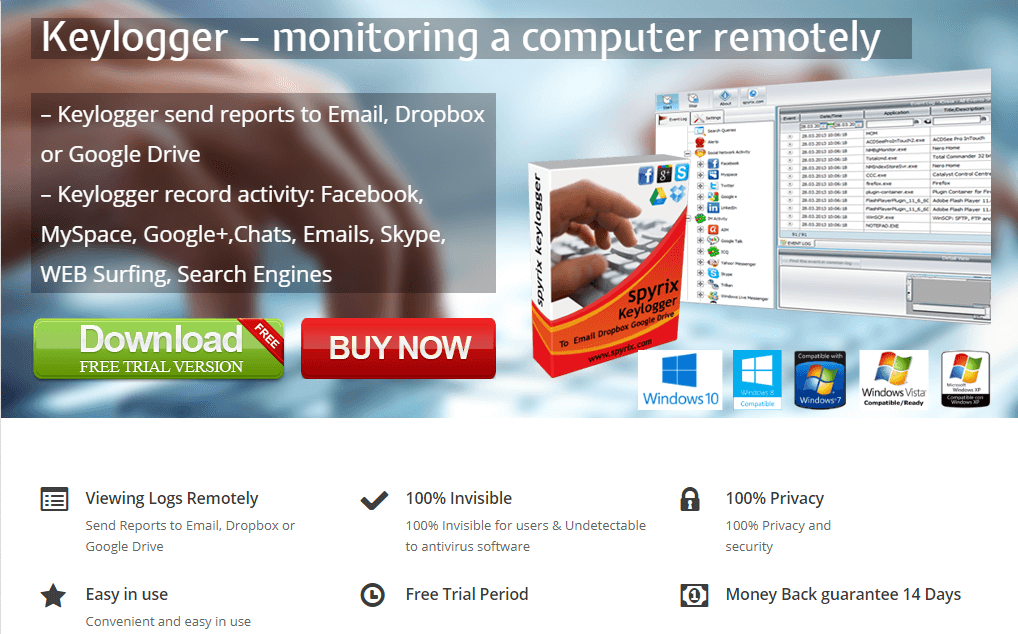 This means that once you have installed the Spirix Keylogger application app on your smartphone, you can install the correct Spirix client on your PC, whether it is Windows or Mac.
Once you have done that, you will be able to easily track all keyboard actions of your Android smartphones without any issues. It offers its users three available versions ranging from Pro, Personal, and Free.
These versions differ from each other in terms of their pricing and feature set. But if you want a basic keylogger installed on your Android smartphone, you can go with the free version and still enjoy most of the significant features. You may also like these Anonymous chat Apps.

Shadow Kid's Keylogger is one of the best free keylogger apps. It's a great alternative to KidLogger, and you should try it out if you are a parent. In terms of its features, it is quite similar to KidLogger but differs in a few things when it comes to tracking your children's smartphones.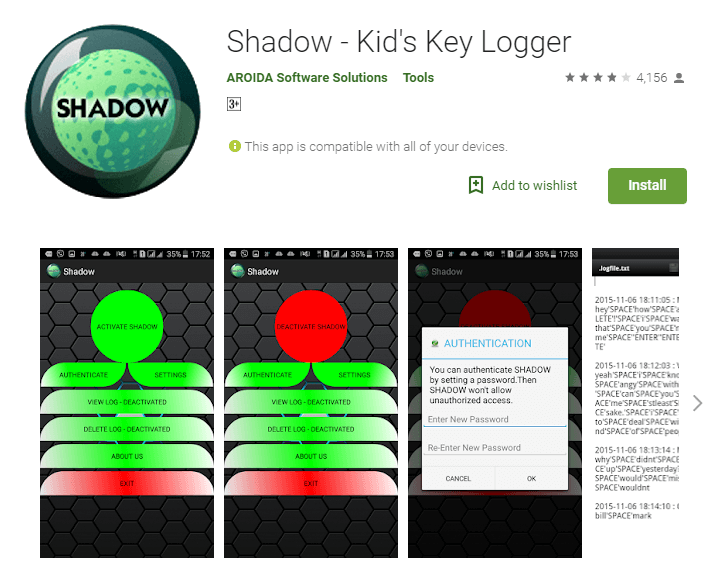 But when compared to KidLogger, Shadow Kid's Keylogger has a straightforward user interface. Because of this, it is quite easy to use this app for tracking your children's Android device.
This Keylogger does not even require the user to use a PC client for checking the saved keyboard logs. Instead, the app itself is password protected, and you can access the saved logs right on your Android smartphone. I have also shared game hacker apps for Android.

iKeyMonitor can be considered as one of the most advanced keyloggers out there in terms of the features it offers to the user.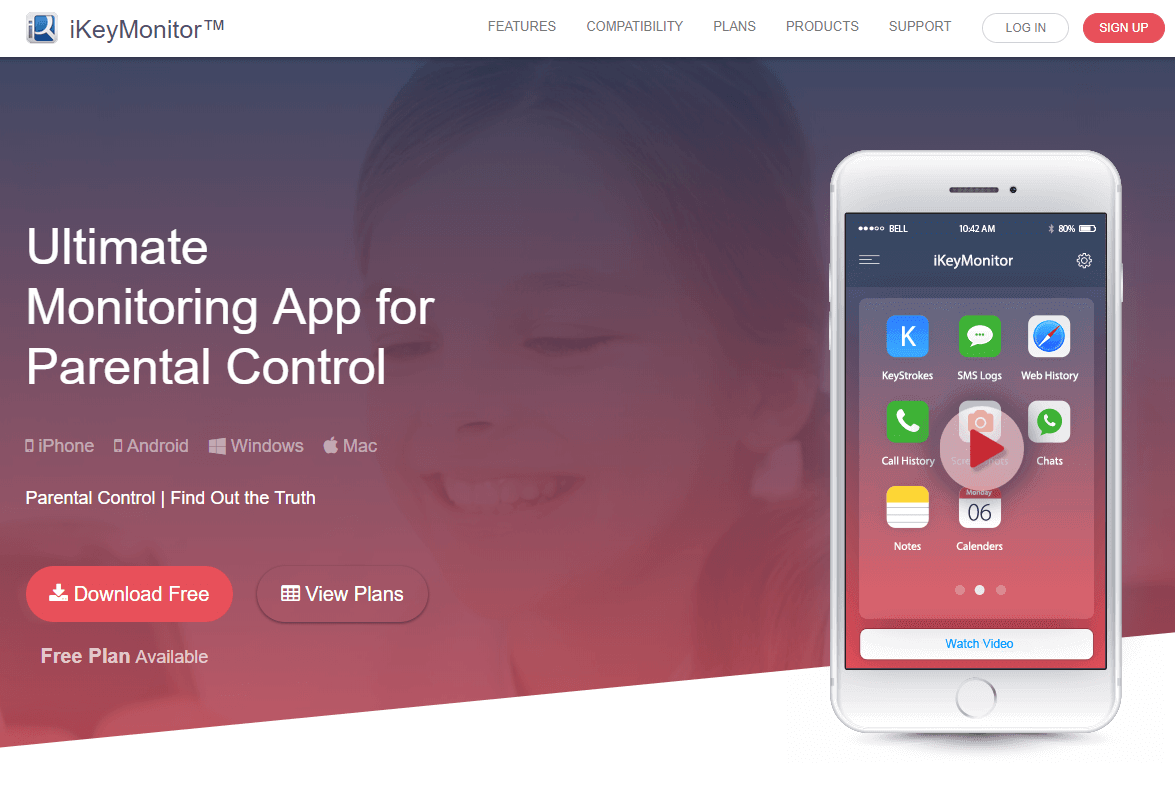 Apart from being available on Android devices, you can even install iKeyMonitor on your Windows, Mac, and also iOS devices.
This means that if you decide to go with its paid premium account, you can use that single account on all of your devices. But if you want to try out this Keylogger on your Android device for free, you can install its trial version on your smartphone.
Talking about its features, it provides you with a wide range of useful and great to have monitoring options. You can track things like messages, call logs, call recordings, and most importantly, keystrokes with the help of iKeyMonitor.
Not only that but it stores all of this data in separate files for different apps that are being used on your Android device. This is highly useful when it comes to managing and quickly accessing the keystroke logs on your device.

Also Check: Music Downloader Apps
Final Words
Well, I hope that you are now using a keylogger on your Android device with the help of above mentioned best free keylogger apps for Android.
If the article is helpful to you, then please share it with your friends and social media circle if you have any queries leave them down below in the comments.