Best Anime apps for Android: We all love watching Anime, don't we? But at times, our tv is occupied either by our younger siblings or our parents, who don't like watching Anime. So what do we do then?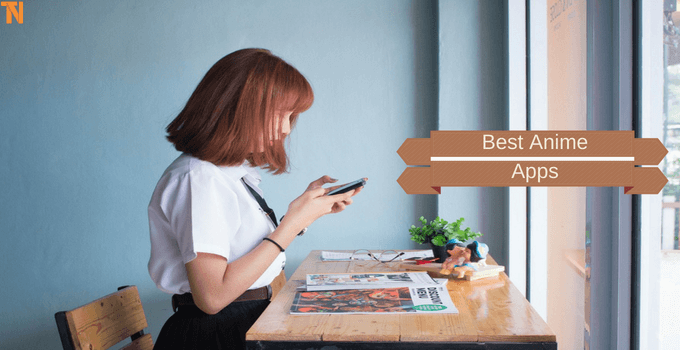 Luckily in this Jio generation, wherein data has become almost free, we can watch Anime on our palm using our android phones. But, unfortunately, there are thousands of apps in the play store, making it challenging to find a good app that streams Anime.
Must Check:
10 Best Anime apps for Android Stream/Download
We've done all the hard work, and here's our list of 10 best anime apps specially made for Anime lovers. Do keep in mind that the list is in no particular order. I have also shared the best Anime streaming sites earlier.
1- Netflix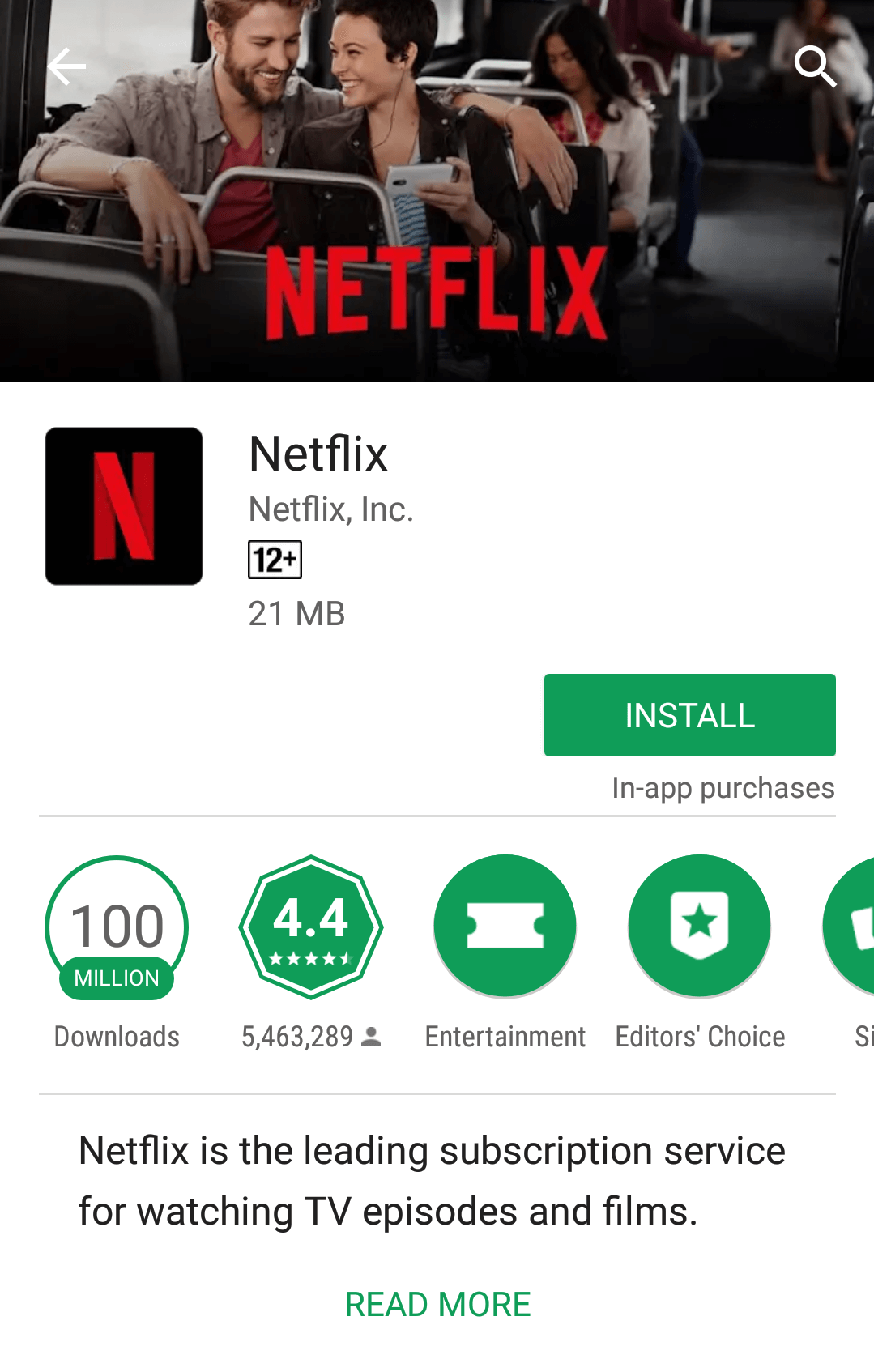 Netflix is the most popular streaming app in the world. But did you know that you can even stream Anime using this?  If you aren't using Netflix already, we recommend you sign up for a free month trial.
It's 30 days of unlimited streaming, and Netflix also produces some great in-house content too. The best part of this app is that you can watch it on Smart TVs, PlayStations, Xbox, Chromecast, Apple TV, Blu-ray players, and more. You can download this app on the play store by clicking here.
Also read: Sites Like Rainierland to Watch Anime online
2- Manga Rock – Best Manga Reader
Alternatively, if you don't want to stream, instead read Manga; you can use this fantastic app called Manga rock. This app previously had a lot of bugs, but they've fixed everything now. In addition, they have added some great features such as downloading and viewing offline without an internet connection and cross-platform availability.
It is indeed the go-to app for all your manga reading needs. You can download this app from the Google play store.
Check out: Best Sports Streaming Websites
3- Comixology aka Comics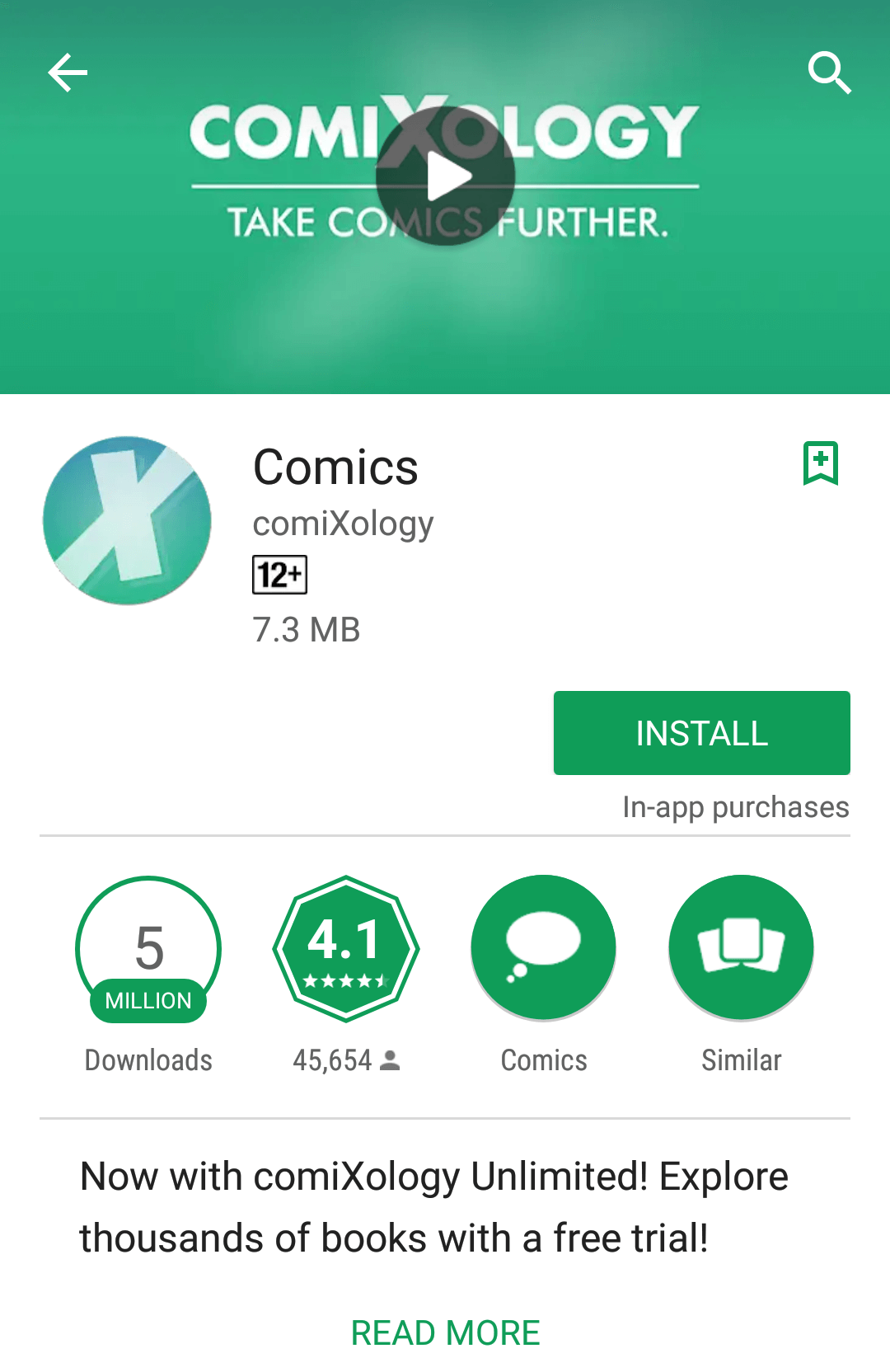 The name itself reminds us of our childhood days when we read comics from Marvel and the DC universe. This app contains all those comics and even has Manga.
You can buy Manga and stream it across your devices using this fantastic application. Easily download this app from the play store by clicking here.
Tip: If any app isn't working you can use a VPN app like Psiphon. Also if you want to watch more movies or anime then download tubemate app.
4- Hulu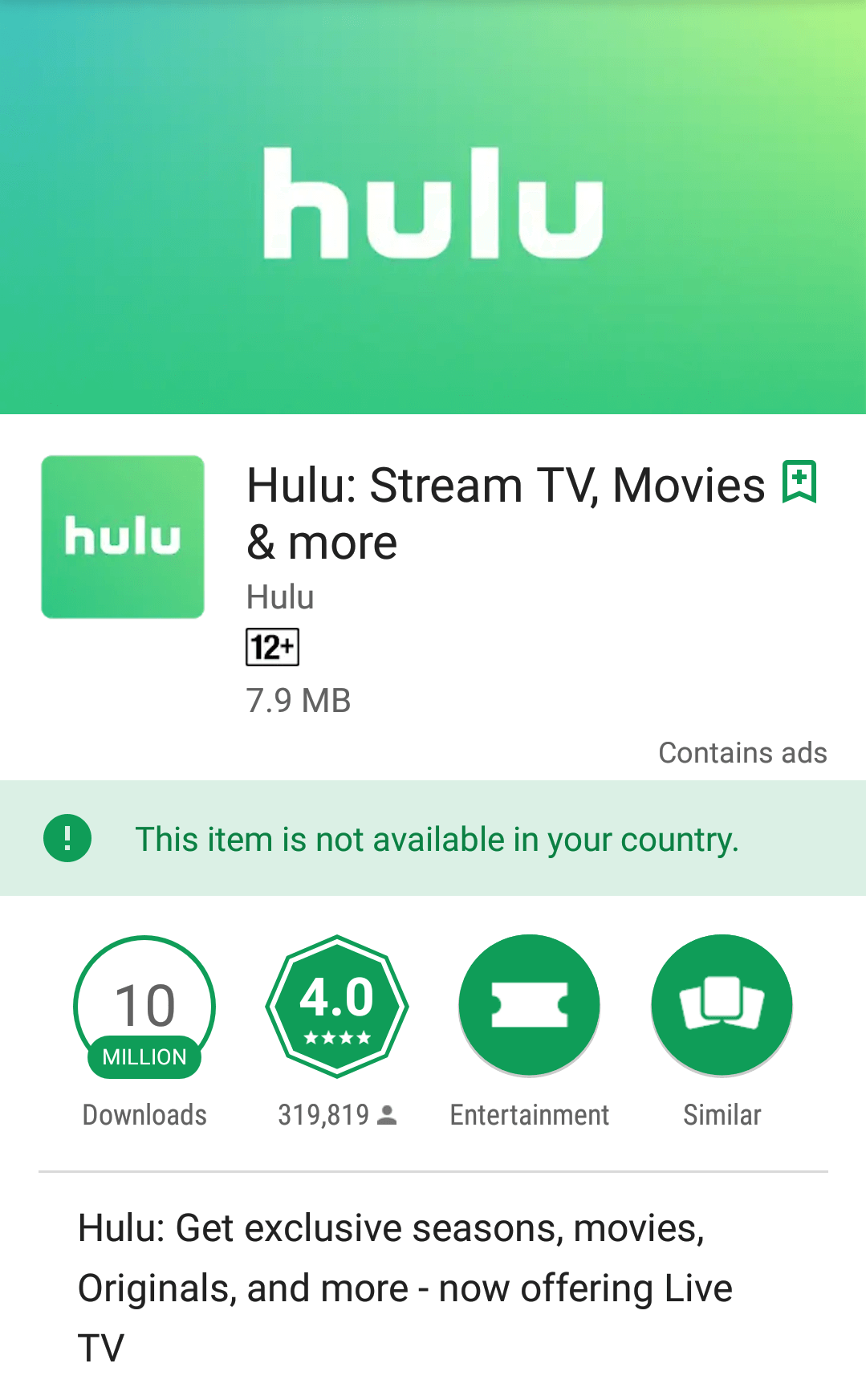 If you know Netflix, then you probably have heard of an app called Hulu. Hulu, like Netflix, also offers a fantastic amount of on-demand content available at the user's fingertips. Hulu is one of the best places for Gundam fans. You also have anime options in this.
If not Anime, the user has a wide choice to view different shows available in the app. Freely download this app from the play store by clicking here.
5- Viz Media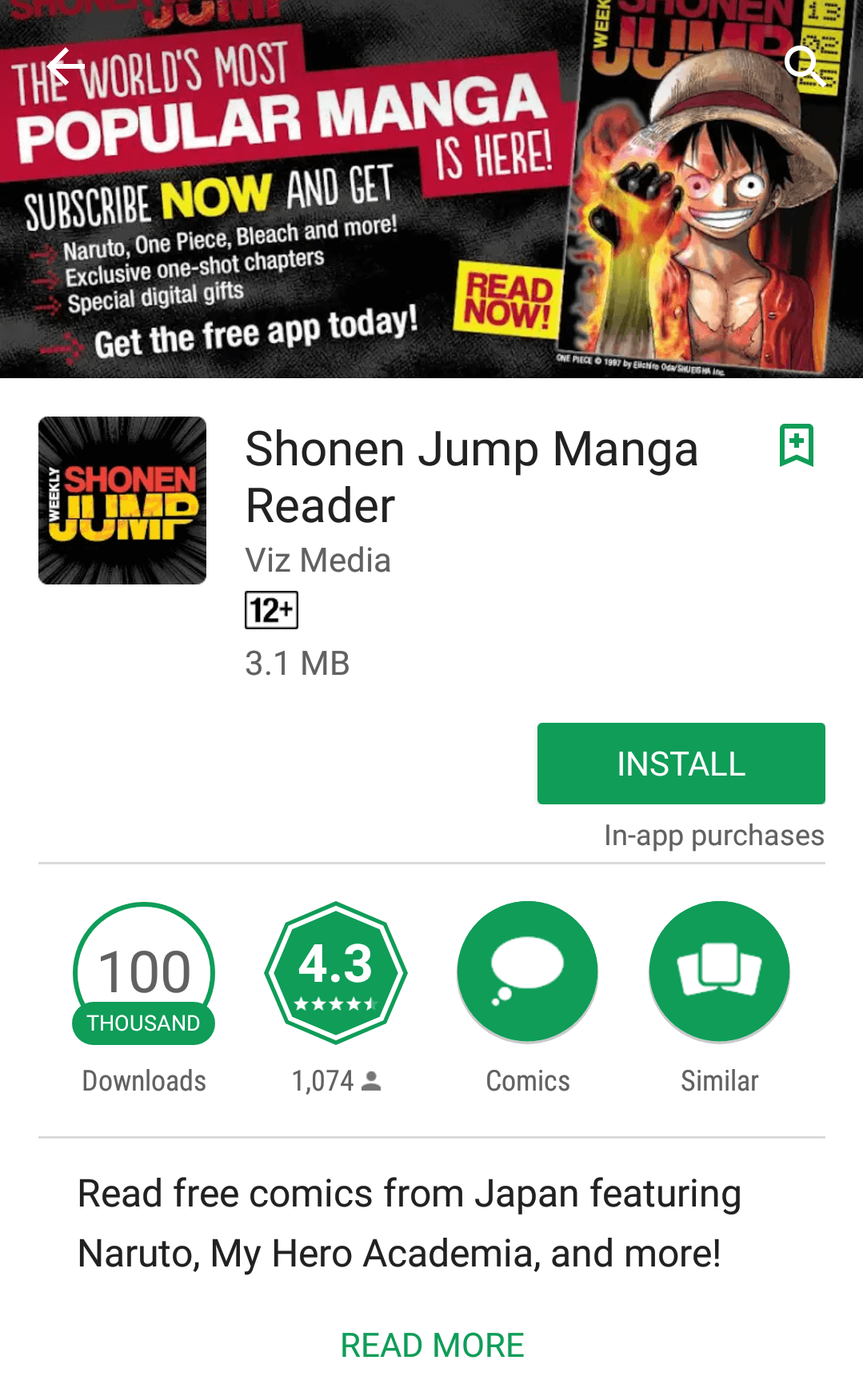 This app is one of the best apps for anime lovers. Shonen Jump manga reader, previously Viz media, is a popular source of new Anime and Manga. If you're into Naruto, these guys have a unique dedicated app only for it. It is the official English source to read Weekly Shonen Jump.
Weekly Shonen Jump is considered to be the world's most popular manga magazine! Unlike other apps, this app allows you to access significant titles like Naruto, Dragon Ball, Tokyo Ghoul Jack. etc all for free.
The UI of this app makes it easy for readers as it allows you to jump and navigate to specific chapters. Overall, a good app for Manga lovers. You can download this app by clicking here.
6- MALClient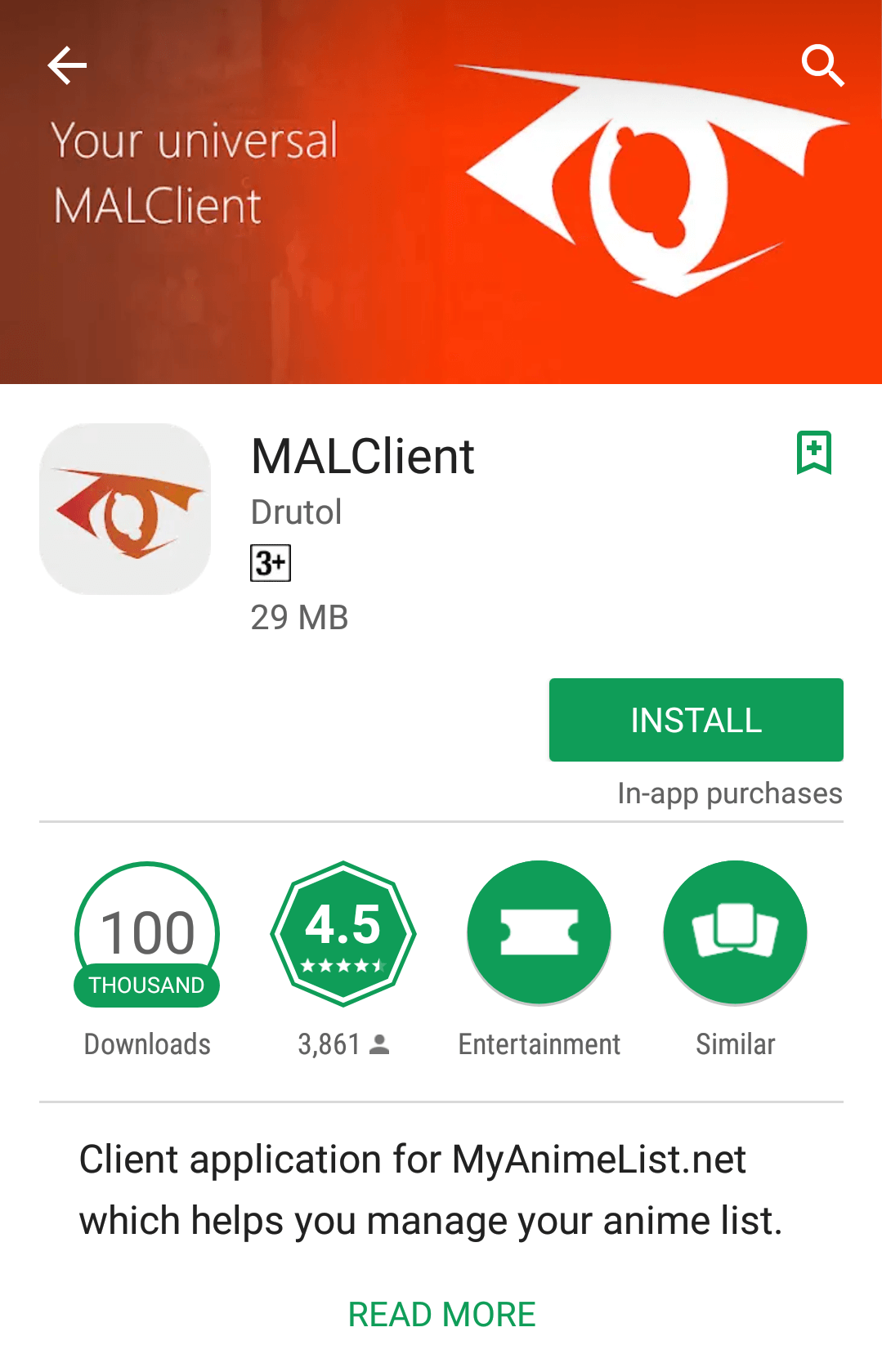 Do you stream online on your pc by logging on to MyAnimeList.net? If yes, then this is their android version. Anime fans already know about this site as this site contains excellent anime resources. There are many great features of this app. This app allows you to browse your list of Anime.
If you're stuck or don't know which one to watch next, then you can also browse others' lists as well. If you're not sure of a particular anime, you can read anime reviews to find out whether you should start or not. You can also search for your favorite anime characters, your watch history. etc
It also has forums where you can discuss Anime and private chat with friends, or should we instead call, Anime partners? You should check this fantastic app out by clicking here.
7- Reddit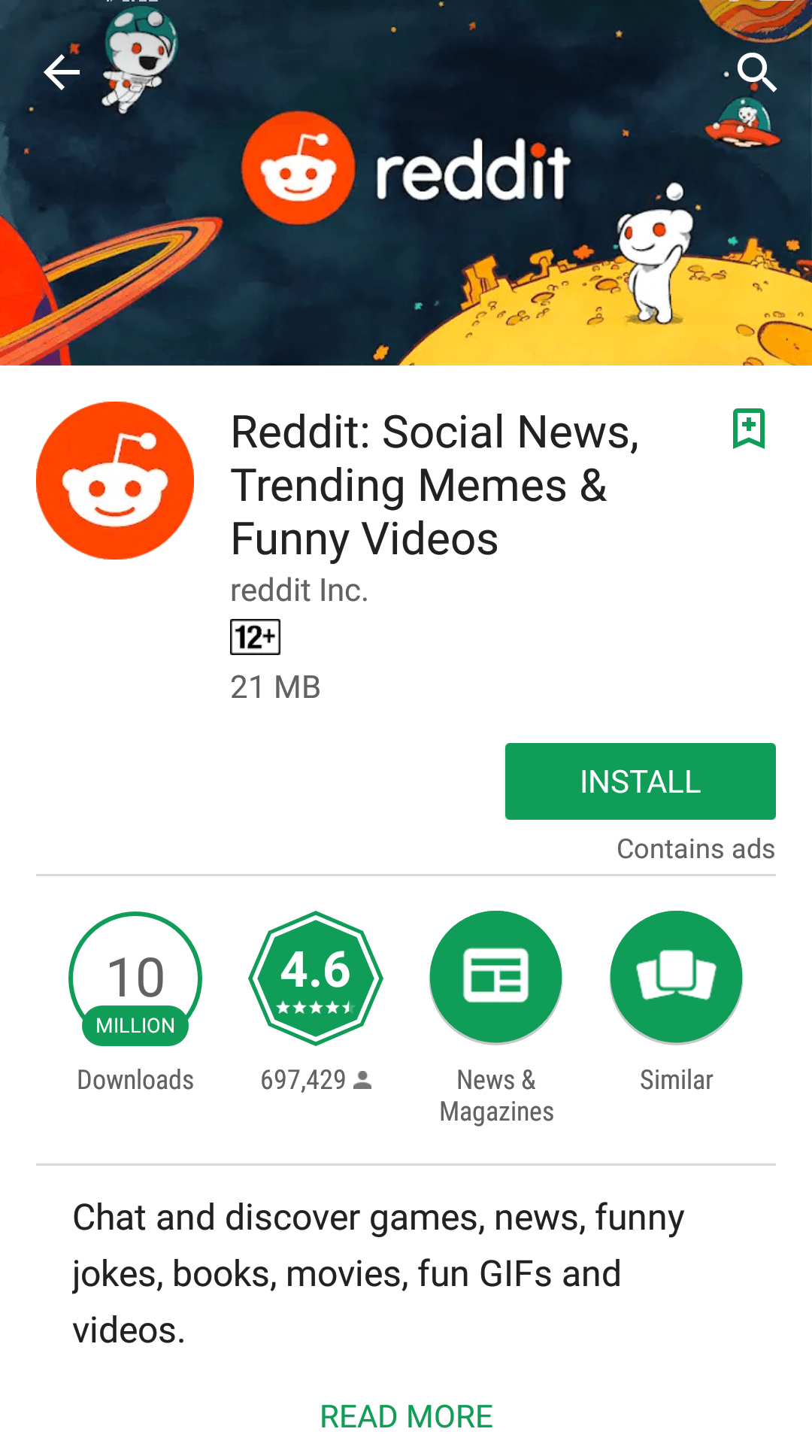 Do we need to mention this? There are so many Redditors who manage many subreddits related to Anime that there's no doubt that you will make many anime friends.
These subreddits usually serve as an excellent spot for recommendations if you're getting started with Anime. Reddit is also one of the ideal platforms online. Are you on Reddit? So, do check the Reddit app out by clicking here.
8- VRV: Anime, game videos & more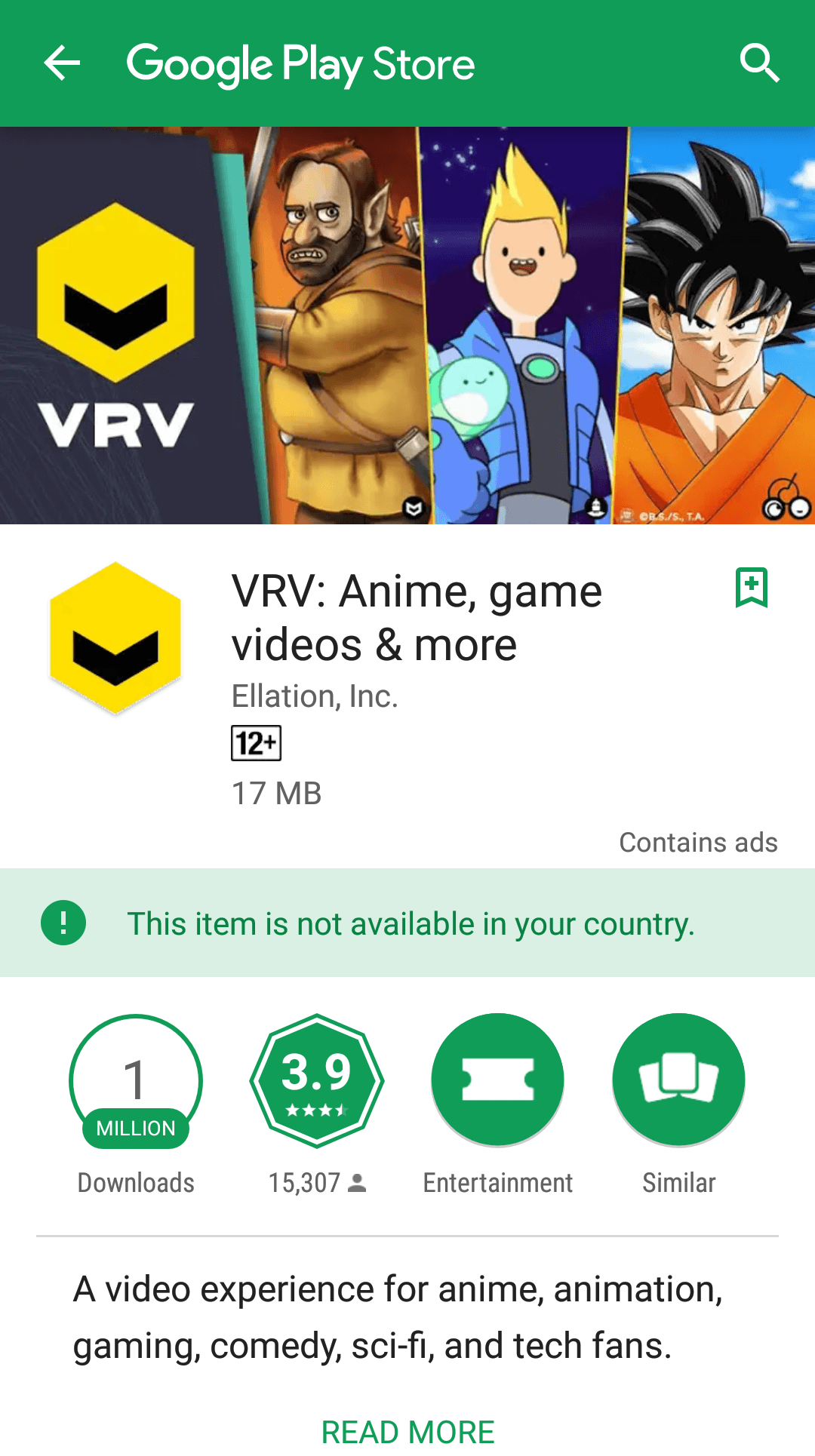 VRV is one of the best Anime streaming apps for anime lovers. If you're planning to subscribe to any of these channels:
Cartoon Hangover
Crunchyroll
CuriosityStream
DramaFever
Funimation
Geek & Sundry
Mondo
MUBI
Nerdist
Rooster Teeth
Shudder
Tested
VRV Select
We'd recommend you just install VRV as the VRV app is one solution to stream from all these sites. Why pay for an individual subscription for Anime when you can get all these under one roof with VRV?
It's free, and for an ad-free experience, you can pay a small fee. The premium version doesn't just remove ads but even allows you to download and stream offline. Check out VRV by clicking here.
9- Kitsu: Anime & Manga Tracker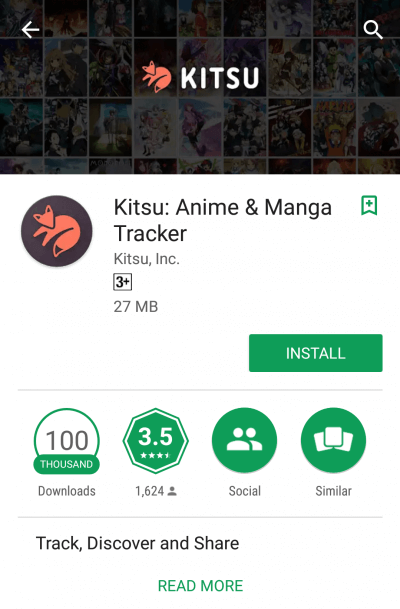 This cute little app allows you to track and watch your favorite Anime online. If that's not all, it even allows you to socialize with fellow anime fans. Kitsu can be called Facebook for Manga and Anime. Indeed on this list of best anime apps.
You can discover 100s of new anime and manga titles on this app, and it allows you to share your favorite ones with friends. It's one of the best anime apps to download or stream Anime online. You can download this app by clicking here.
10- Youtube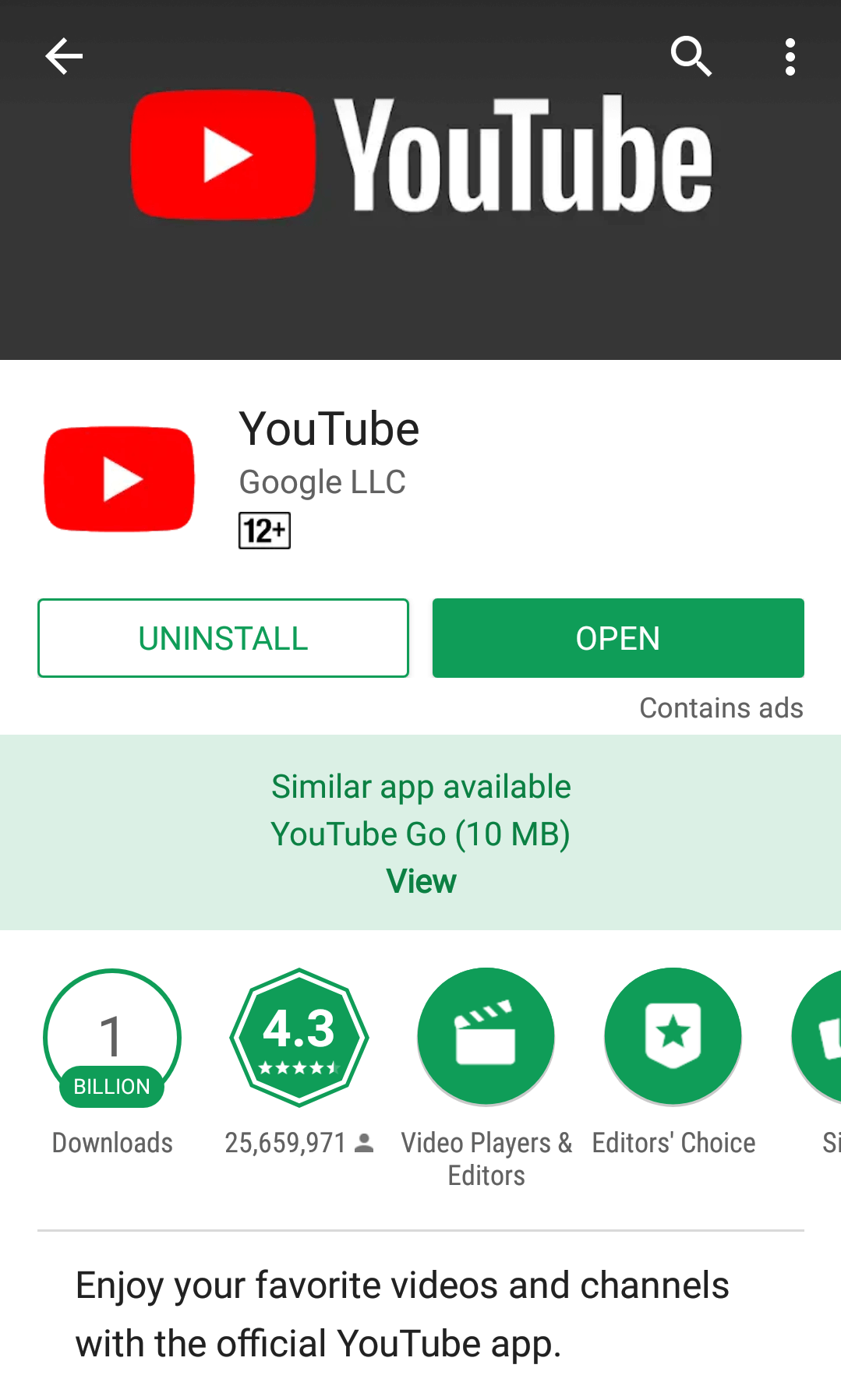 Last but not least, how on earth can someone not know about this? Youtube is the #1 video streaming service online. In addition, some YouTubers make content related to Manga and Anime.
You can also find some old anime content here on Youtube and stay updated with the latest news about Anime. This is why it's on our list of best anime apps. It is probably installed on your phone already; if not, you can download this app by clicking here.
Must Read:
Wrapping Up
Well, that was all for best anime apps. Download links of the apps are given in the post. So, which of these apps did you find good? Were you already using any of these apps on your phone? Do let us know in the comments below.