Earn Free Google Play Credit: We all use Google Play Store to download apps which also includes the in-app purchases, game purchases and much more. What if you get the Google Play credits for free so that you can use them to purchase games, apps, and much more?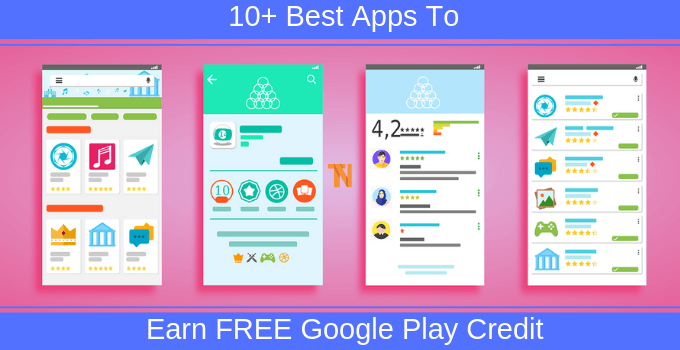 Google Play Credits are not as easy to get, but we have collected some of the services which can help you get some Google Play Credits for free.
However, we are not responsible if these websites collect any of your data in the exchange of Google Play Credits. You can use the free credit for anything on Google Play service.
10 Best Apps to Earn Free Google Play Credit
Google Play credits are given for free only when you use their services, or you win a reward, or you complete the surveys or similar works. These are some of the websites which can give you free google play credit when you complete the task assigned to you.
Also, check– 3 Ways to Download Paid Apps for Free
#1 Swagbucks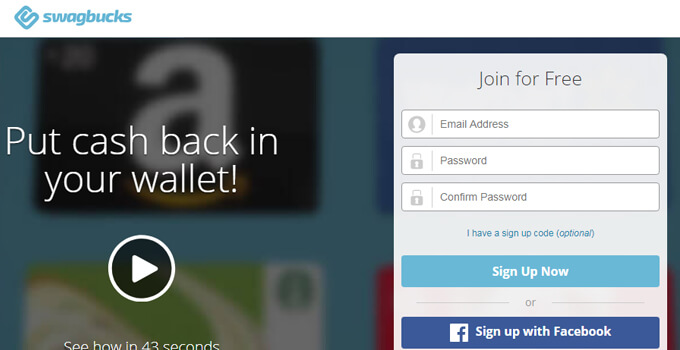 Swagbucks is one of the services available on the internet which gives you prizes for free. But, you have to take surveys, play games, watch their videos, advertisements, surfing the web, doing online shopping & much more tasks. If you complete these tasks, Swagbucks give you free credits in the form of Vouchers, Google Play credits, etc.
Also, Swagbucks is giving only 50$ Google Play Credit as of now which will need to have at least 5,000 points from the tasks. Isn't it's interesting to get the Google Play Credit worth $50 for free? So, complete the tasks and get your credits as soon as possible.
Must Read: 
#2 FeaturePoints
FeaturePoints is also a fantastic platform to get free credits by downloading Games, Apps, Movies and much more. You have to complete the tasks which include installing any game or app and using it for a while; then it will credit the amount you have won.
Not only this, you can even watch recommended videos to get more points. You can refer your friends to this platform and can earn up to 50% of what your friend earns using FeaturePoints. This app is worth a try & the tasks are pretty easy as well.
#3 Gift Card Granny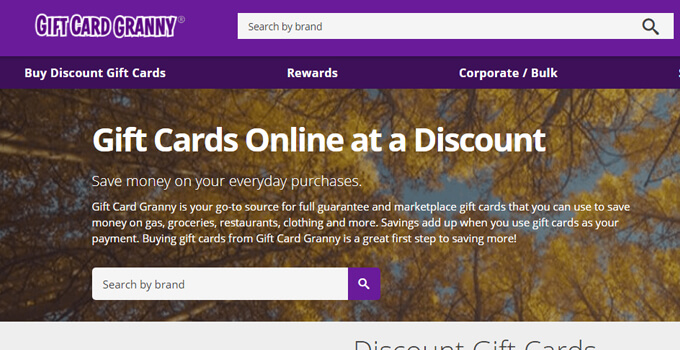 Gift Card Granny is another platform which will not present you with any surveys, tasks but You will get the free Google Play Credit when you will exchange the gift Cards on the platform. Whenever you buy/sell any gift card from the service, it will give you reward points.
So basically, you will get reward points additionally for buying or selling the gift cards on the website. Also, it will compare the best value of the gift cards which will make it easier to purchase or sell the gift cards on the site along with getting free Google Play Credits.
#4 Bananatic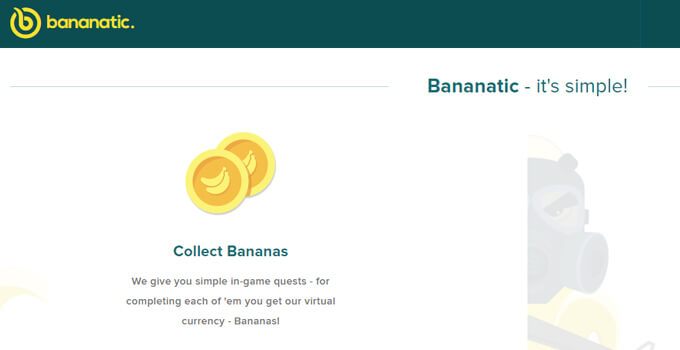 Bananatic is a platform where you get the reward points as the banana for playing games, quiz, watching ads, shopping, sharing on social media, recording videos, writing articles, and much more. You can even earn the reward points for playing your favorite games.
Bananatic is a worth try app if you are so much into playing ads, surfing the internet, making videos and so on. You can get free reward points for not doing any additional work which can be redeemed as Google Play Reward. Isn't it Interesting for you?
#5 Survey Junkie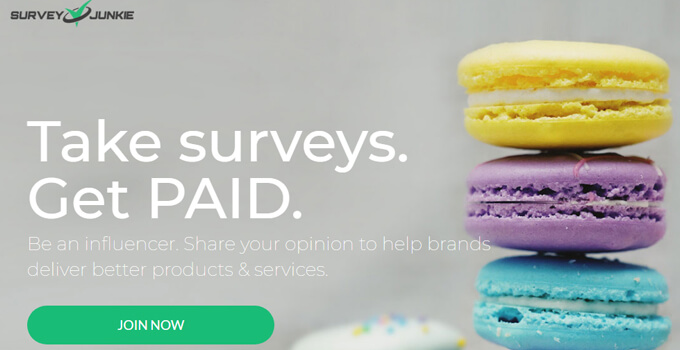 If you are one of those persons who want to fill surveys in the free time to get some reward points then, Survey Junkie is for you. You have to fill the different surveys provided as a task to you when you complete them; you get special reward points as well.
This can be on different topics related to the lifestyle of the user. You will get multiple surveys every day. When you complete these surveys, you can redeem the reward points you earned as Google Play Credits. Do you want to take surveys and Earn Google Play Credit? Use Survey Junkie then.
Survey monkey is one of the most popular apps to get free Google play credit codes and coupons.
#6 Prize Rebel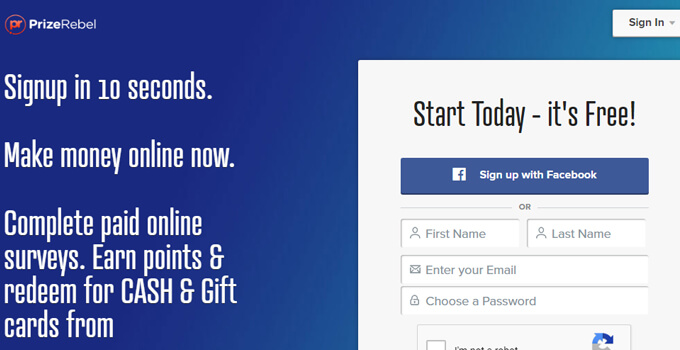 Prize Rebel is another platform which gives you free Google Play Credit as reward points. You have to watch some of the videos on the platform to get reward points. Also, it has the network of many other Survey platforms which will give you many benefits from a single place.
Prize Rebel has also got the option of referring friends & earning 20% of the total they earn. This means You can get an additional 20% every time whenever your friend earns reward points through Prize Rebel. It also has got the paid offer options as well which will give you more rewards when you pay for these offers.
#7 MobileXpression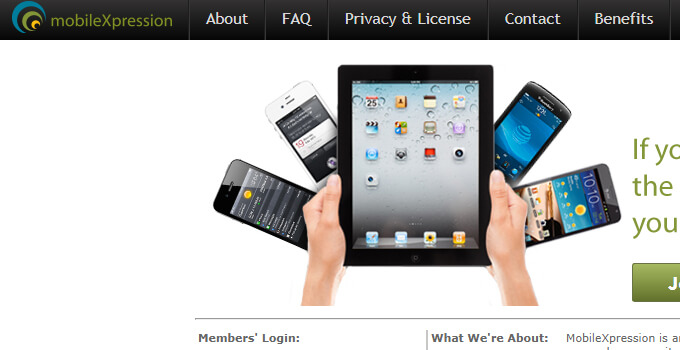 MobileXpression is one of the apps which is popular very much nowadays. It gives you free reward points as Amazon Vouchers, Google Play Credits, and much more reward points when you use this app. You have to install it & surf the internet as the way you want.
Yeah, you do not need to install any other addon, complete survey or anything else. MobileXpression will give you free credits until and unless you have installed the application. Once you get registered as a member, Install the app and earn credits regularly.
#8 Google Opinion Rewards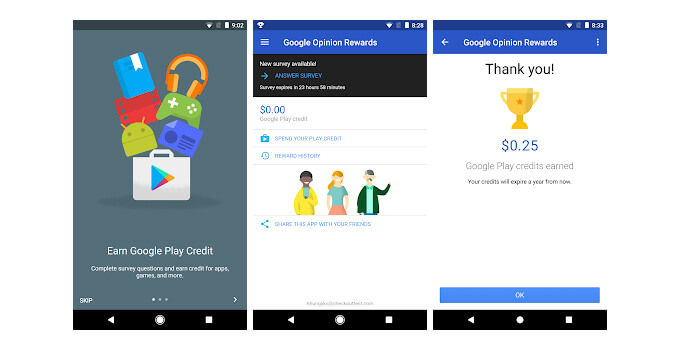 What is better than Google itself giving away free Google Play Credits? Yeah, Google does the same as all the platforms mentioned previously. It sends you surveys & in return, the App will provide you actual Google Play Credit codes which can be redeemed through the same account.
You can also get multiple surveys for sharing reviews of any location. What do you need to do for that? You have to go to different popular places like hotels, restaurant, malls & Turn on the location (GPS) as well.
Now, you will get multiple surveys for reviewing the location. It's one of the best apps to earn free Google play credit codes.
#9 Gift Box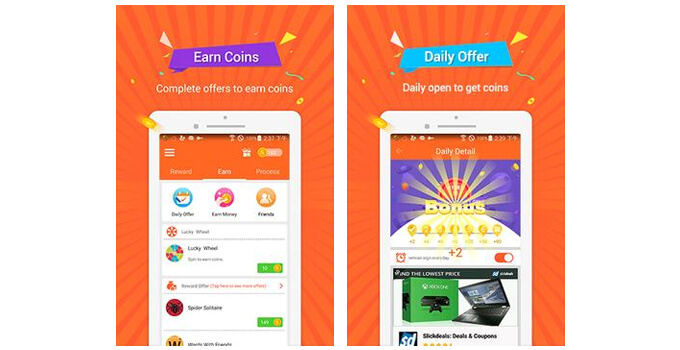 Gift Box is another platform to get Google Play Credits for free. It is one of the top-rated apps to get free Reward points. The user has to complete some tasks as like the others which include downloading apps, games, watching videos, referring friends, checking the app daily, etc.
Gift Box will give you several reward points for visiting the app page daily. Also, you can refer your friends to earn free reward points from the app which will help you as well to earn additional Google Play Credits. You need to complete the tasks daily to get more and more reward points.
#10 Achievement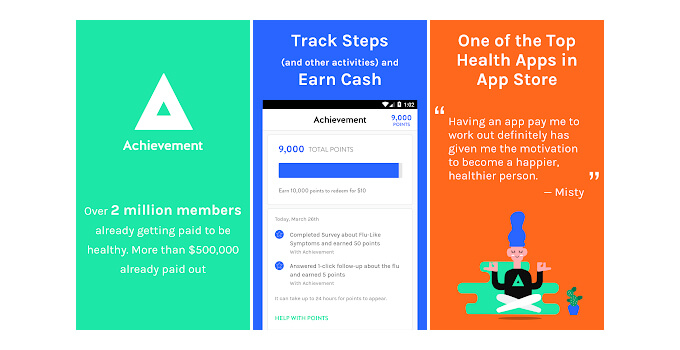 Achievement is an exciting app which will reward you with free Google Play Credits for doing exercise. As the name suggests, it will give you free reward points when you achieve any goal every day while doing exercise.
The App tracks your Steps, sleeping time, eating diet, taking surveys, being fit, and much more. This will ultimately help you to stay fit and earn free points as well. This can be one of the coolest apps if you want to earn rewards while doing exercise. Will you try? You should.
Bonus Tip:
I know the list of 10 apps has been completed but, I have got a bonus tip for you. To conclude all the above data, we get to know that You can get free credits for completing surveys, tasks and much more. This is not it; Google also gives you free credits as well.
When you review the apps on Google Play Store which is helpful for other users, Google will appreciate your work every time. What you have to do is start giving your honest reviews about apps on Google play store. You will get some Google Play Credit for that account once.
Must Read:
Over to You
These were all the info I wanted to share with you guys. I hope you liked this amazing collection of apps which can let you earn free Google Play Credits. Have you heard any of these before? Will you try these solutions to get free Google Play Credits? Share your experience with earning free Reward points through these platforms.
Also, Share your thoughts/feedback/suggestions in the comment box below. Follow us on all social media platforms to get the latest updates. Stay tuned for more exciting and impressive solutions like this and share it with your friends as well.