Are you looking for the best RPG games for Android phones? Today, I am going to share the 15 best Role-playing games with you. RPG games are quite popular; well, the reason is pretty apparent because the RPG games let you be someone you can never be in your real life.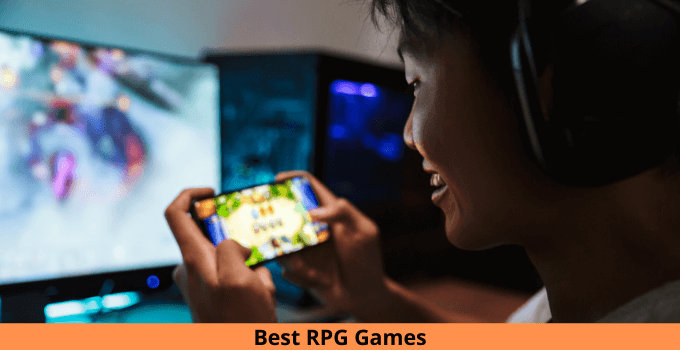 It can be anything like a King, a shadow fighter, or a survivor. Role-playing games offer the best ways to escape from the real world and take you to your imaginary world.
The RPG industry has evolved from simple tabletop games to epic 3D quests with excellent graphics and challenging enemies.
Must Check: Best PPSSPP Games for Android
15 Best RPG Games for Android Devices
RPG games were the first genre to hit the Android gaming industry. A wide range of role-playing games are available in the market. Since the RPG genre is expanding continuously, finding the best one for you is very tough.
That's why I have compiled this list of 15 best RPG games for android smartphones. So without wasting your time, let's get started. BTW, I have also shared the best games like Skyrim.
The Bard's Tale is one of the most popular RPGs available since it was launched, and still, it continues to be one of the best RPG games now. It is a highly addictive game where you can play Bard's role and can request assistance from the other characters in the quest.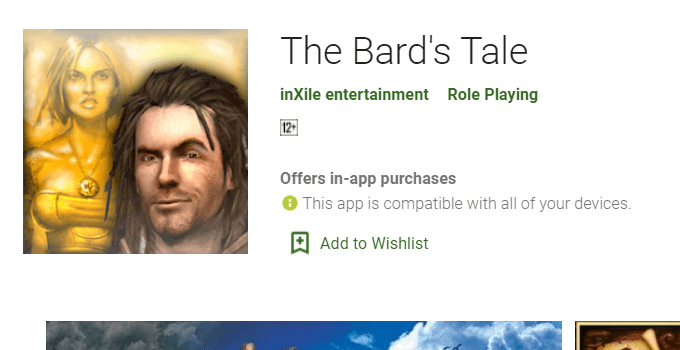 In the game, you'll have the 16 other magical characters that can help you discover and even protect you by taking damages instead of you. All these characters can join you in the whole adventure, which will take around 25-30 hours.
This game features 50 types of enemies with an additional 'Boss' and more than 150 weapons. The world also includes towns, forests, rivers, castles, haunted tombs, and much more. Apart from this, the game has a lot of humor, including dance numbers, music, and 10-12 hours of voice acting.
To download the game, you need to pay $2.99, which will be a one time purchase, and after that, you can play this game for your whole life. Though the game comes with some in-app purchases, those are not essentials.
Eternium, aka Mage and Minions, is one of the best RPG games available for Android RPG lovers. It is a free to play RPG and can be played offline easily. Eternium is an action-packed game that allows you to explore maps and encounter enemies to fight with.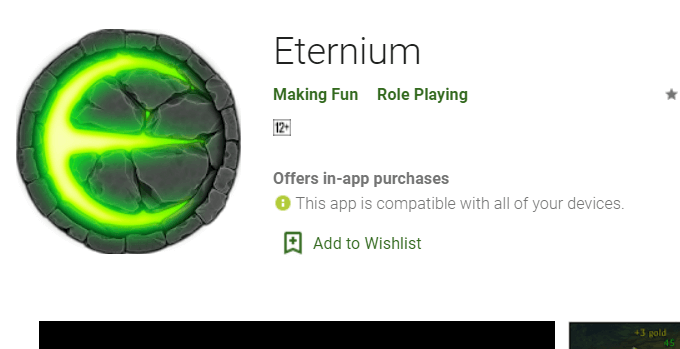 You can choose a warrior, a bounty hunter, or a mage in the game. Each of the characters has their specific fighting skills, techniques, and abilities to fight in a battle.
You'll have to fight against the zombies, demons, and monsters, and after beating them down, you can loot the items they'll drop. From all of those stolen items, you can keep which one you want and sell others to get some coins.
Later on, you can use those coins to get items from the store. Since the game is free to play, you can directly download it from the Play Store. Like many other freemium games, the repetitiveness of the game makes it a bit boring. However, it's fun until that point.
Chaos Rings 3 is another popular RPG available. It is developed by Square Enix Co. LTD and was first released in the back of 2018, but still, it is considered one of the best RPGs for smartphones. Chaos Rings 3 revolves around a blue star that has everything that you can desire.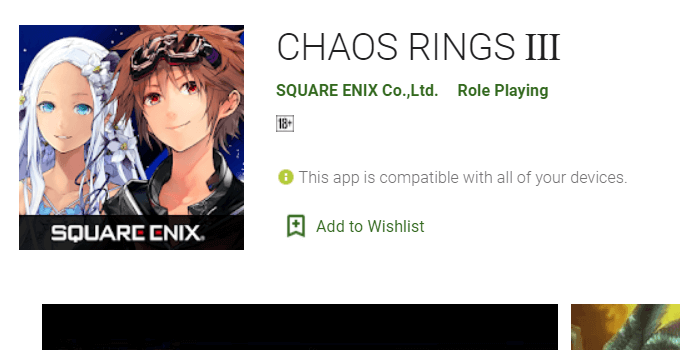 Explorers come to the hub city to find the new Paleo to fulfill their desires, but their main attraction becomes the Azure Planet, the planet of Blue Marble. Players need to find the unexplored lands and the hidden treasures from the animated world.
The game has some outstanding graphics with a strong storyline, which will glue you till the end of this game. Also, The game gets many other puzzles to blow your mind.
The game will cost you $19.99, which will be a one time purchase along with some in-app purchases. Though you can ignore the in-app purchases as those are not mandatory to buy.
Grim Soul is a third-person survival MMORPG, which is very popular among peoples who prefer to play games in the action genre. It is a survival game wherein a dark threadbare fantasy world, you have to defend yourself from the Zombies and other enemies, build a fortalice, collect resources, and other crafting related things.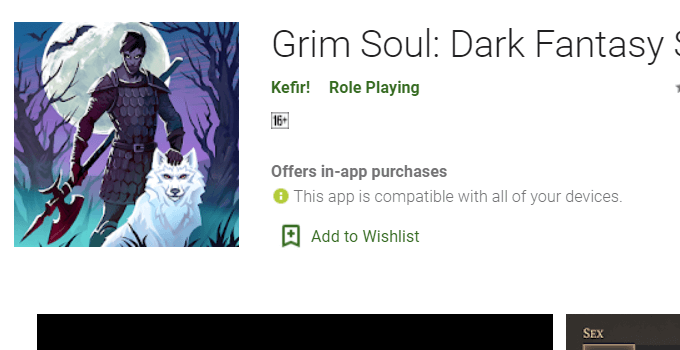 Initially, your goal in the game would be to survive, but when you understand that in this world, only the strongest can survive, your goals will become more ambitious. You can explore some new lands and dungeons to get resources, weapons, and armors in the game.
Since it is a multiplayer game, you can find these things alone or with friends by joining them in the clans. The game is free to play with some in-app purchases, so giving a try to it wouldn't be a bad idea at all.
Dungeon Hunter 5 is another action RPG that made a place on our list of best RPG games for Android. So Dungeon Hunter 5 is a trendy game and at the top of the list of Action RPGs for a long time.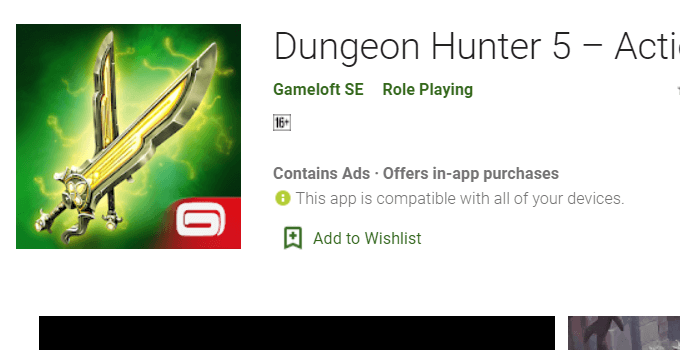 The main reason for its popularity is the series of games they have launched in past years. This one is the fifth edition of the series, and the other fours were also the hits. The game has got some stunning graphics and excellent addicted gameplay, which increases the interest in the game.
Dungeon Hunter 5 comes with both single and multiplayer modes. You'll also get missions on a daily and weekly basis, which will reward you some points. You can use those points in the store to collect items. It is a freemium game, and if you are searching for a game in this genre, this one is good to go.
Evoland is one of the best RPG games packed with great adventures and takes you on a journey through RPGs and gaming history. The gameplay of Evoland starts with a simple, classic 2D Monochrome, and later on, it evolves into fully 3D graphics.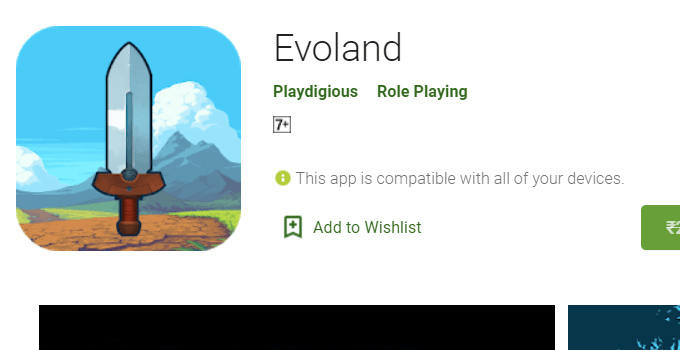 The graphics evolve when you collect stars and completes achievements. Once you can unlock the fully 3D graphics, you can return to the initial to get the enhanced experience.
The world of Evoland contains so many puzzles, dungeons, secrets, and an overworld that you can explore. The game is packed with many different RPG game mechanics, making the gameplay much more addictive.
Since the graphics evolve regularly, the interest in the game increases as well. The game costs $0.99, which is a one time purchase. It also has some in-app purchases, but like other games, these in-app purchases are not mandatory.
The next game that made a place on our best RPG games list is 'Star Conflict Heroes.' It is a space-action based RPG which premise reminiscent of the 'Firefly' and 'Star Wars.' This game has recently received some updates, which have added some excellent features and has improved the gameplay.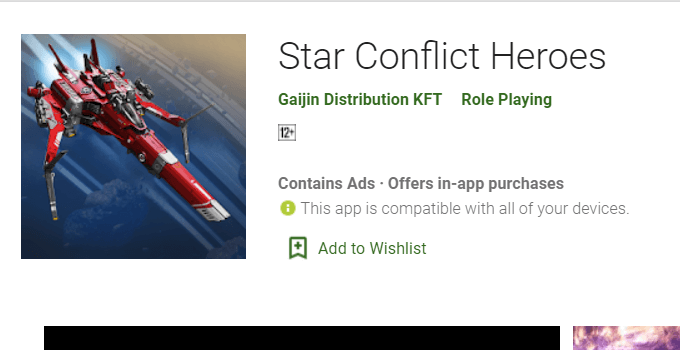 It is an action sci-fi game where you will fight against the other players on the galactic journey. In the game, you have to command a fleet of fighters and warships to fight against the aliens and other enemies.
It would also help if you wandered across the game's universe to get more starships so that you can upgrade them. On many points, you can see some tactical combats where you need to fight against the bosses and other enemies, which include aliens and even pirates.
Even you can also complete the PVP arena clashes so that you can make a place on the leaderboard and win prizes in the tournaments. Like many other freemium games, you can buy some in-app purchases if you are interested. Otherwise, the freemium version is more than enough.
Doom and Destiny Advanced is the rebooted version of the original one. The previous one has already held the top position on the best RPG games list for a couple of years.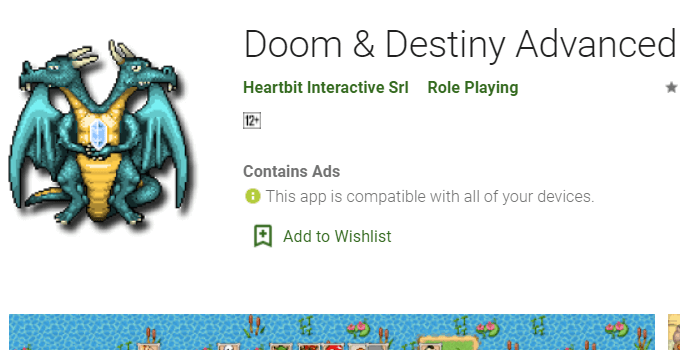 This upgraded version has some of the characters similar to the previous one, but it is different when it comes to the storyline. The game boats with more than 15 hours of content include plenty of dungeons and hidden secrets, monsters, and an online co-operation mode.
The developers also included the flying ships in the game. You can explore almost every corner of the world. The game is priced at $2.99, which is a one time charge, and after that, you can use it for your whole life.
It also has some in-app purchases, but I was not too fond of any of that store's things. However, if you are a retro fan, you should go with this game.
Shadowrun Dragonfall is a solid 16-bit RPG game. The system of the game is gratifying. Though the setting is not unique, it's still uncommon to make the game predictable; players fantasize about race like orcs and elves.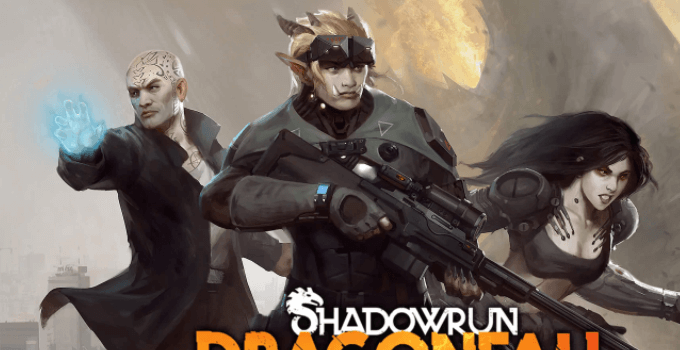 In the high tech world of the game, they troll their co-exists with humanity. This game is packed with a highly compelling storyline along with a complex and rewarding turn-based combat.
If you are also an RPG fan who gets tired of playing traditional sorcery and sword games, you should try Shadowrun: Dragonfall at least one time. You can spice up your fantasies with excellent rifles, hacking, and even cool hairs. It is also a paid game that charges $2.99 with some in-app purchases.
Heroes of Incredible Tales is the next RPG on our list. Nexon games develop the game. It is fully packed with adventures, and the gameplay of Heroes of Incredible Tales is incredible.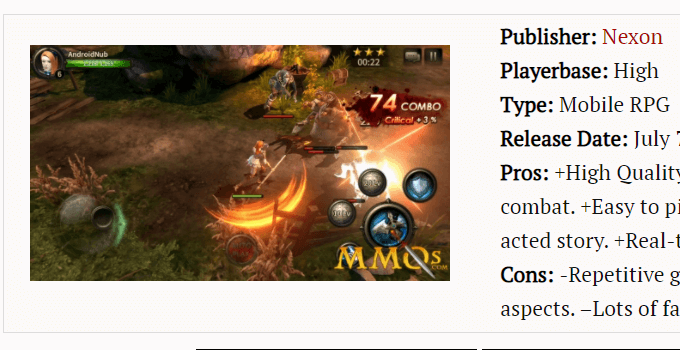 The storyline starts with choosing a hero character for you. After that, you have to go through all the levels taken by the bosses. Apart from the storyline, this game is packed with so many other things as well.
You can also wander around the unique environment of the game and customize the details of your character. The game offers so many eye catchy costumes and equipment that you can unlock after completing levels and tasks.
It also offers various playing modes from PvP to 3v3 and a lot more stuff. But unfortunately, this game isn't available for playing offline, which is one of the only drawbacks.
But as we know that this game has so many features, I don't think that will hurt you at all. After all, this is 2023, and the internet is a pretty common thing now. So, another excellent RPG for your android smartphone.
Final Fantasy XV: Pocket Edition is a viral action-based RPG available for Android and iOS smartphones. It Is an evolved version of the previous Final Fantasy versions.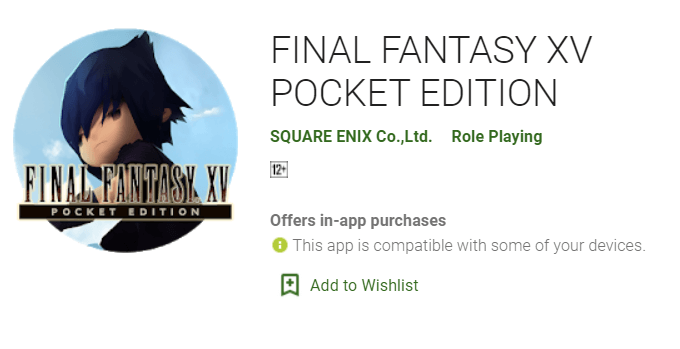 This one has many features similar to the previous one, such as the open-world environment, treasure hunting, and fetches quests. However, the plotline remains the same, including music and voice acting. Apart from this, the graphics of the game are outstanding.
The game has divided into ten chapters, but you can only play the first one as the other ones are paid ones. You can try the first chapter, and if you like it, you can purchase other ones. It is one of the best RPG games for Android with almost everything that an RPG requires.
Reigns: Game of Thrones is a simple card-based RPG based initially on the TV series 'Game of Thrones' by HBO. The game allows you to be a character from the series. Your mission is to win the throne.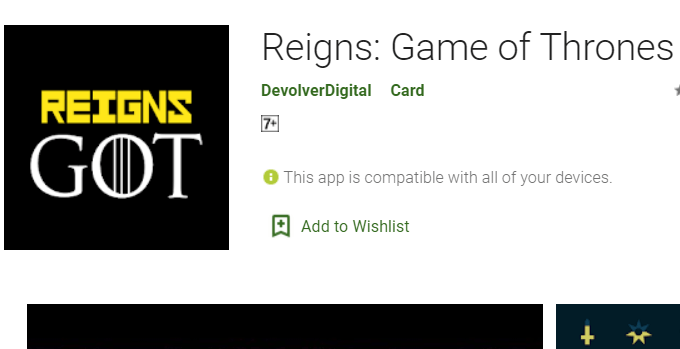 For that, the game presents you with some of the questions, along with two options. You have to choose one of them, but each option will have some good things with some consequences, so thinking about what you are saying is a must.
Each of the cards will indicate the effect your choice can do, but it won't precisely mean what will happen. Each option will impact the significant four factors, including religious, domestic popularity, state wealth, and military strength.
It is the reason why you should think twice before making a choice. However, the game is pretty exciting and engaging. And if you are a GoT fan, then it is a must playing RPG for you. The game is priced at $3.99, a one-time purchase, and some optional in-app purchases.
The next game on our list is Iron Blade: Medieval Legends. This game takes you on an adventurous journey to medieval Europe. The game is very adventurous with excellent console-quality graphics.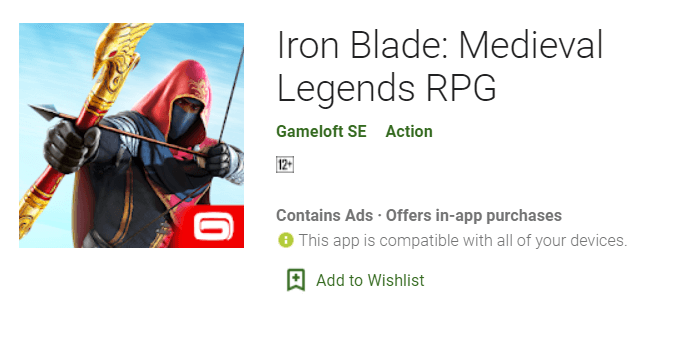 The game boats with a strong storyline where you need to prepare for the demonic army will harm everything and everyone who will come on their way. You need to fight against that army and then survive till the end.
You can customize your character, wander into dungeons, upgrade your weaponry, and prepare for the battles. The game comes with both modes, which include PvE and PvP so that you can test your skills against the players. It is also a freemium game with some in-app purchases.
Darkness rises another popular RPG developed by Nexon Games. If you were ever a fan of hack and slash games, you should try this game for sure. It is a full action RPG that is based on hack and slash combat mechanics.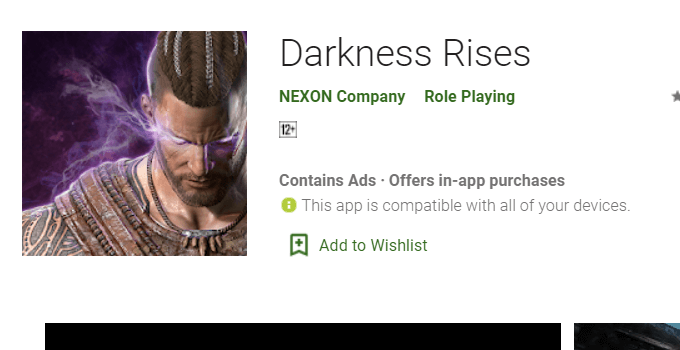 Apart from that, the game features almost every standard RPG features such as character customization, different character classes, epic boss battles, PvE dungeons, and a lot more exciting stuff.
It also comes with some realistic graphics, which make this game look more engaging. It also got a perfect storyline, which lets you connect with the game even more. The game is also free, so you should try it out and let us know what you think about it.
Are you a Potterhead? If yes, then this is the best Role-playing game that you can ever find on the internet. Harry Potter: Hogwarts Mystery is a casual RPG where you play a student's character at Hogwarts' legendary school.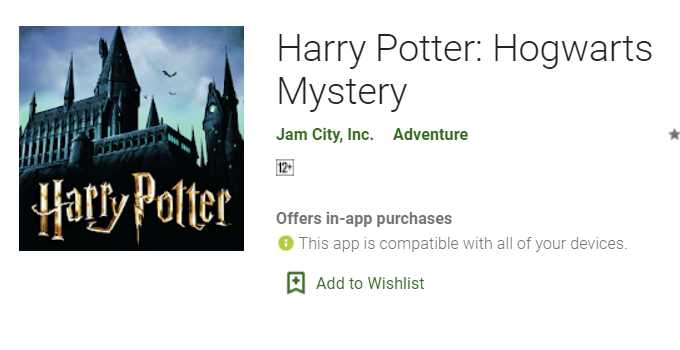 In the game, you can learn magical spells and explore the castle of Hogwarts. The game has a good storyline with great visuals. You have to complete missions, and once you complete them, you'll get coins that you can use to redeem new spells and character customizations.
There are many more things to explore, and if you are a true Potterhead, Hogwarts mystery is the must RPG for you. It's also free to play with some optional in-app purchases.
Wrapping Up
So, it was my list of the 15 best RPG games for Android smartphones. I hope you have enjoyed reading this article. I tried to test and include games from every genre of RPG.
My favorite from the list is Eternium and Reigns: GoT, let me know about your favorite RPG. Some of the list's games are paid, while many are free to play with optional in-app purchases. 
I hope you'll like the games I have mentioned on the list. If you are having any suggestions or questions related to this topic, you can shoot them in the comment section below.