Did you know? A rooted Android phone can be ten times powerful than the same unrooted device. Anyway, today I am back with the best rooting apps for Android, plus a bonus tutorial on how to root android without PC or computer.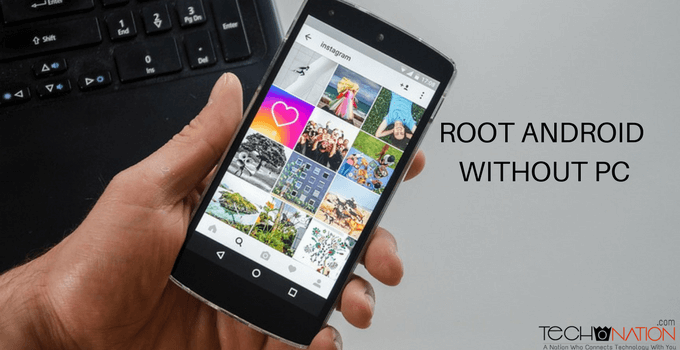 In fact, rooting an Android is not a big task to perform. If you are new to the term rooting, then it might be difficult for you to root Android without PC. Well, Don't worry my friend. I am here to help you out.
The Android market contains a lot of rooting apps, but I picked the best ones for you.
You may also like- Hide Apps On Android
In a few moments, you are going to get a splash of useful information so keep reading.
What Does Rooting Android Means?
The new users relate rooting with hacking. In fact, it is not true at all.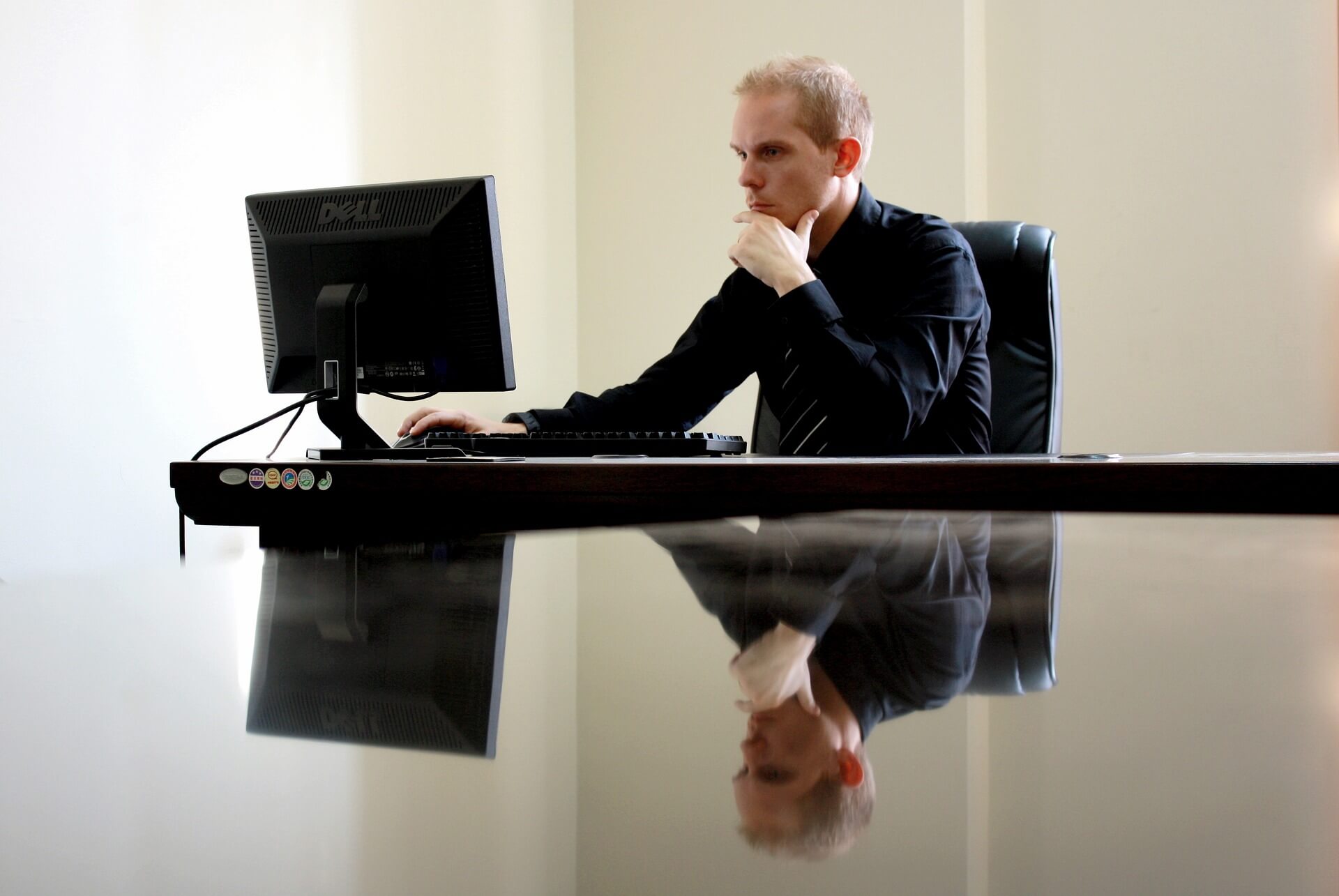 Rooting an Android phone or tablet means removing the restrictions and limitations from the device to perform unperformable tasks. Let's understand it with an example.
Suppose that you are a school student (Android phone) and school staff (Phone company) restricts you from what to do and what not to do, but you have removed (rooted the phone) the school limitations with your powers (rooting apps).
So now you can enjoy school without any rules, and you can also do whatever you like. Similarly, you can perform whatever you like with your Android phone after rooting it out. Rooting is also known as superuser access.
While the term hacking means breaking the security of a computer or a device to get remote access.
I hope that you have understood what rooting an Android phone means. I have recently shared Android Emulator to run Android apps on a PC.
Advantages of Rooting an Android Phone.
If you want to root your Android 5,6,7,8,9,10,11,12, or 13 device, you should know about the benefits of rooting. There is an uncountable number of advantages of getting root privileges on Android phones.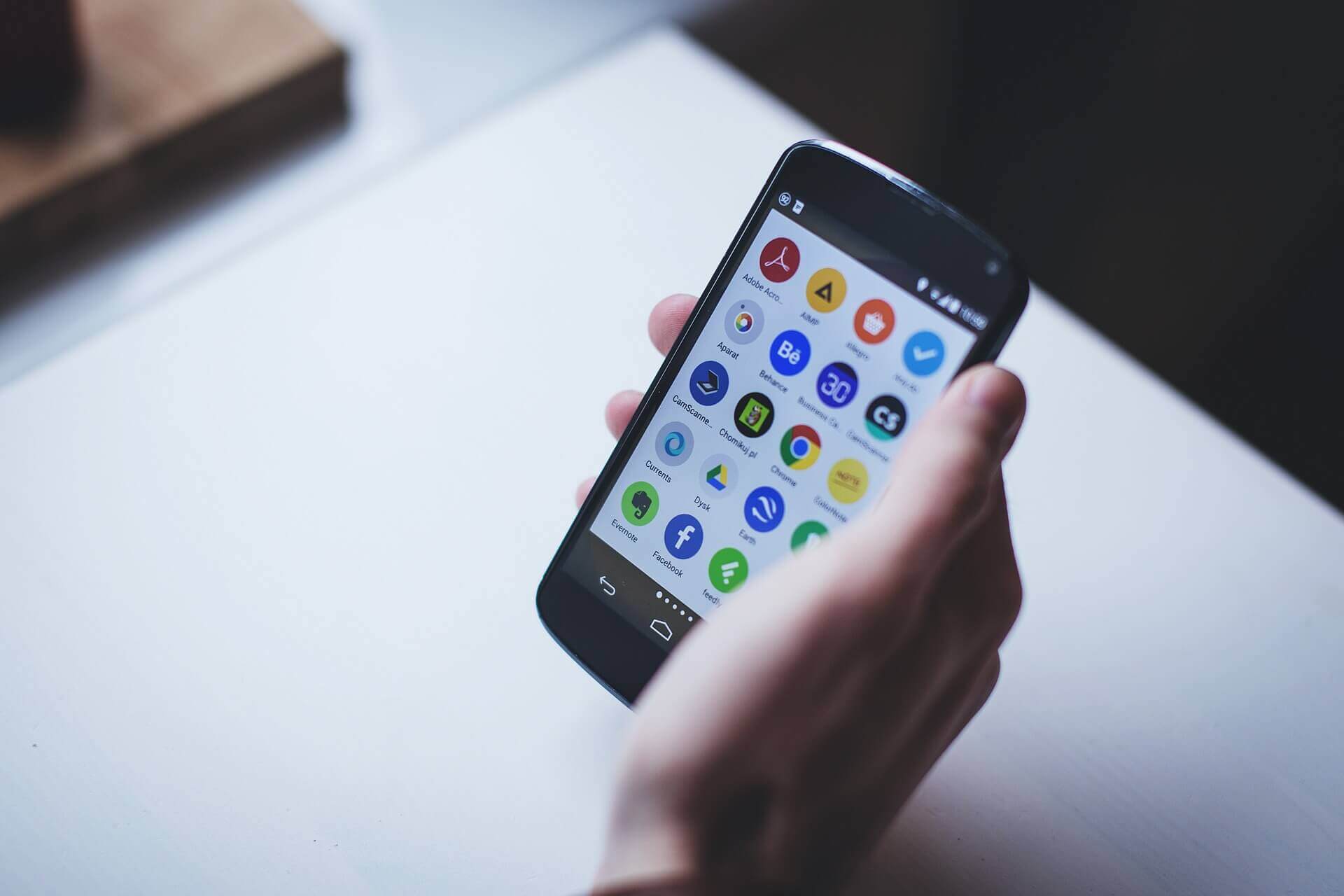 Below are some of the advantages which compel people to root Android without PC.
Custom Roms: The number 1 reason why most people root Android devices is the installation of custom ROMs. Yes,

custom ROMs

are an excellent way of testing the latest Android version even if your device not received any latest update.
Incompatible apps installation: Most of the super apps require root access to run on any Android device. These are the apps which can help us to customize and tweak system hardware and software. Even you can install Doby Atmos sound mod to boost your phone's sound.
CPU clocking: We can clock the CPU according to our usages. Decreasing the CPU frequency can lead to expanded battery backup. Kernel Auditor is the app to perform CPU clocking.
Jaw dropping battery backup and speed: Battery backup is one of the important factors that push people to root their Android devices. We can use apps like Greenify to kill background apps, which results in the better backup.
Full Backups: You cannot backup whole device without rooting it. But on the other side rooted phones have apps like titanium backup, which can fully backup our device including the progress of games.
Ad Blocking: I know that irritation while browsing sites or running apps pop-ups kill our feelings. It's not a problem for rooted Androids because good ad blockers are available to block all types of ads.
Removing Bloatware: Smartphone brands are very curious about their marketing strategies. Without thinking about user experience, they fill the devices with a lot of dumb apps. There are many apps for rooted devices to remove these apps.
Customization: Well, once you have rooted your Android device you can make it look the way you want. There are many xposed modules available to take the word "

customization

" to the next level.
Disadvantages of Rooting Android phones.
Every pill has side effects too similar is the case with rooting. There are some downsides or risk factors also involved. These risks aren't dangerous if you have some earlier knowledge of rooting Android phones.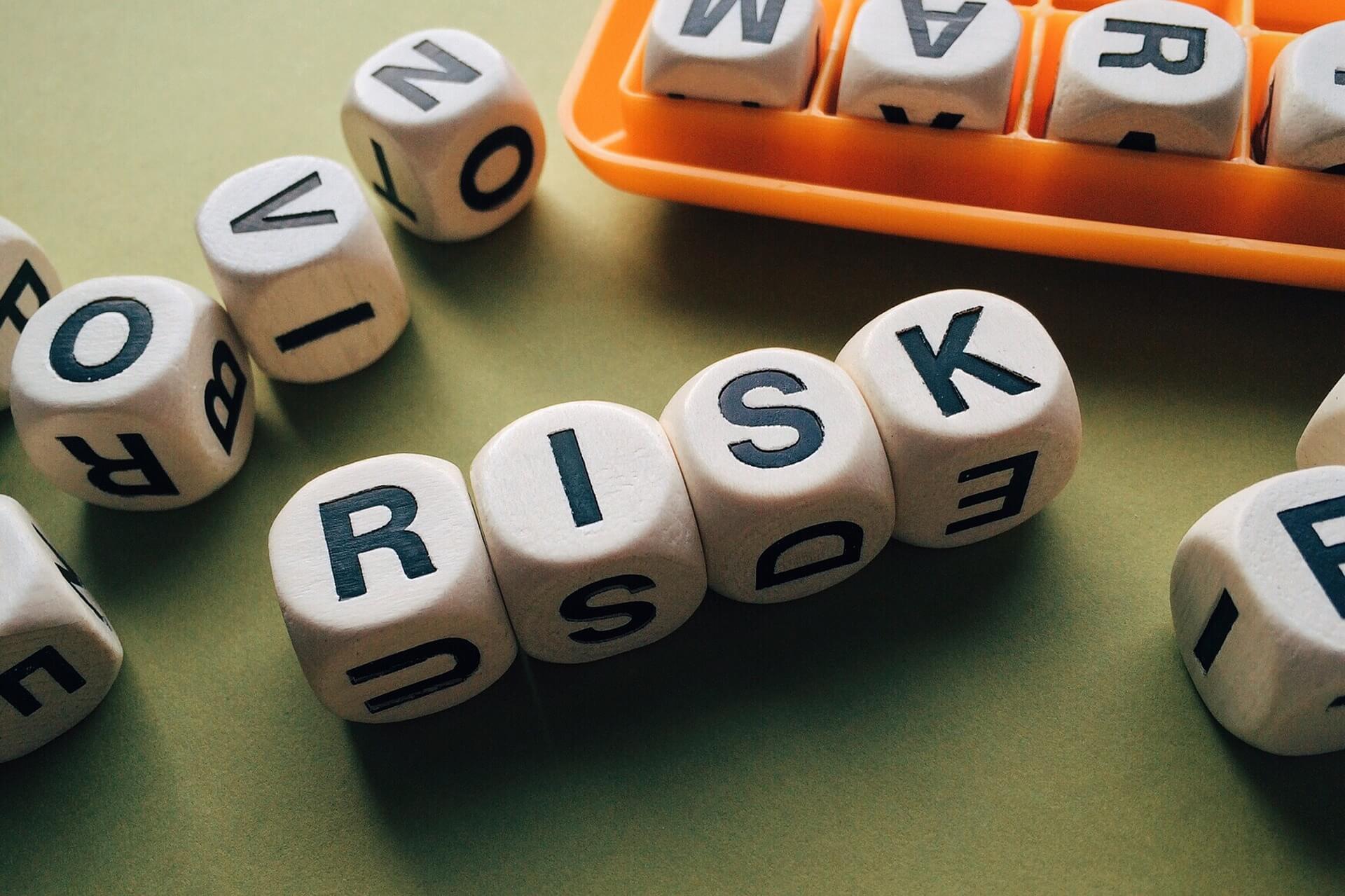 The danger of bricking your phone: Probably a single wrong action can turn your device into an unusable piece of brick. Soft bricked devices can be solved but

hard bricked

can only be solved by changing motherboard of the phone.
Rooting voids

Warranty

: Most of the brands does not allow rooting and voids warranty after getting root access. So you should confirm with your phone's customer support.
Update interruptions: The majority of users who root their Android phones face the

problem of automatic updates.

In this case, you will not get official updates; you need to update your device manually.
Security issues: Rooting Android device means losing higher security. You need to pay attention before using banking apps. The reason behind it is that

root apps

do not ensure safety instead they open gates for hackers.
Virus injections: Many superuser apps come with harmful viruses which can harm your android phone.
Ad blocking: Well it's indirectly a disadvantage because the owner of the app or website is

making money

with the ads, which helps him to grow more. It is a good idea to compromise a bit and allow ads to support publishers.
Points To Remember Before Rooting
These are some of the key points to consider before rooting any Android device. Make sure you follow these points to avoid risk or failure.
The bootloader of your device must be unlocked.
The phone must be at least 70% charged.
You should make a full backup of your data (recommended).
Go to settings>developer options>USB debugging>enable it.
This tutorial is for educational purposes only, if anything bad happened to you and your device we will not be held responsible.
Must Read: iPhone emojis on Android
How To Root Android Without PC or Computer.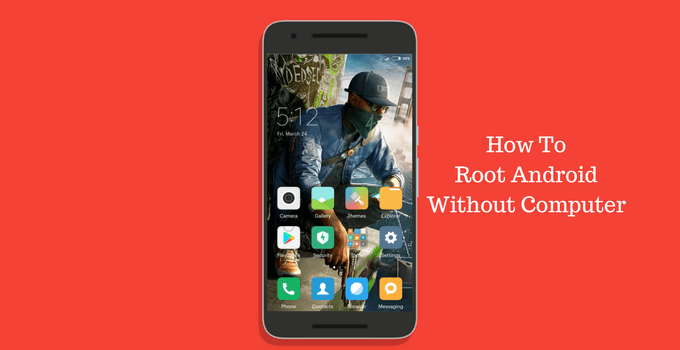 Well, it's straightforward for you to root Android without PC or computer. It is the era of one-click root apps to do our job easier. Things are very complicated for beginners to perform all the rooting stuff, don't worry this is going to be easy for you to root your phone.
Just follow every step carefully, and you are ready to rock.
Go to settings> security settings> developer options > usb debugging > enable it.
Download any one rooting app from below list and install the app. (It will give you warnings don't worry click install anyway).
Every rooting app has a particular button to root the device, just click on that button.
Just wait for it to complete the process it will reboot your device automatically (Some cases not automatically restarts)
Congratulations your Android phone is now

successfully rooted.
Recommended App- Lucky Patcher Apk
Benefits Of Using One Click Root Android Apps.
According to my research, most of the beginners hear about rooting from social media especially Facebook groups and youtube videos (Ask you for rooted Android for specific activities)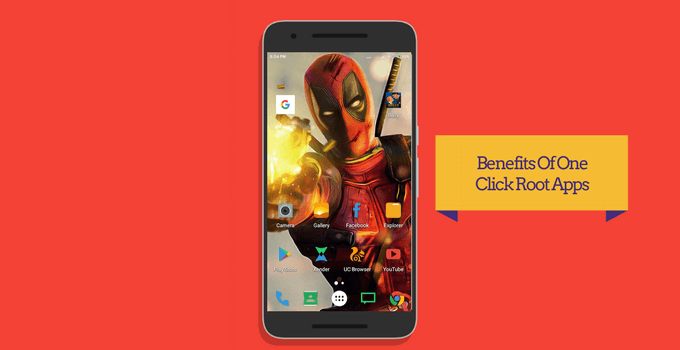 Most of the guys take rooting as a complicated thing after hearing about it.
Believe me; it's easier than you think with the help of some best rooting apps.
Below are some of the significant benefits to use these apps for acquiring root access.
No PC or computer required. Yes, you can root

android without PC.

Most of the times these apps are

risk-free.

There are very less or equal to zero chances of bricking your Android phone.
One click root apps are always easy to use (Best for newbies).
Free of cost, you don't need to buy them.
The fastest way to root android without PC (Just tap on the root button, and that's it).
No risk of any data loss (still you should backup your data).
You can Root any Android version (Gingerbread 2.2, Ice-cream Sandwich 4.0- 4.1, Jellybean 4.2-4.3, KitKat 4.4, Lollipop 5.0-5.1, Marshmallow 6.0-6.0.1, Nougat 7.0-7.0.1)
Also Root any brand's Android device (Samsung, Xiaomi, Lava, Micromax, Gionee, Oppo, Vivo, HTC, Sony, Nokia 6, Meizu, and others.
Root Android without losing data.
Finally, you have learned about some of the benefits of these rooting apps for Android without PC. In a few moments, you are going to learn about the features and workings of these rooting apps keep reading.
Note: The new devices aren't gaining root access with these apps. Because companies are launching latest devices with the locked bootloader. To make sure you get the success with rooting, open bootloader of your phone first.
You may also like- Best Music Downloader apps
11 Best Rooting Apps For Android to Root Android without PC in one click.
Well, there are a lot of apps available all over the internet which convey that they can root any Android Without a computer.
In reality, most of the apps do not work at all. In fact, they contain various malware to infect your device.
With lots of research, I discovered some apps which can surely root Android without PC. So let's find more about these rooting apk.
1- KingRoot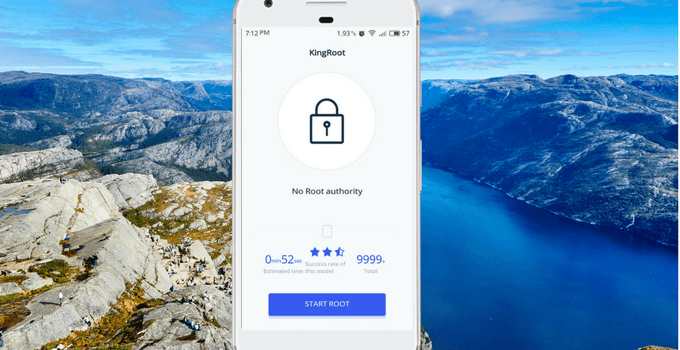 When it comes to rooting an Android device kingroot is one of the best apps. Kingroot studio created the Kingroot app since then the app has rooted an uncountable number of apps.The app has millions of downloads and good overall ratings.
Pros:
Kingroot is straightforward and easy to use (best for lazy people).
Root almost any Android phone (Android 2.2 to 5.0).
Inbuilt unroot option.
Preinstalled Purify tool (saves battery and optimize the device).
Root/unroot device in one click.
Free of cost.
Cons:
Requires internet connection for rooting the device.
Ads appear on our lock screen.
It can Root only 5.0 Lollipop or lower versions.
How to Root Android using Kingroot apk.
Download and install Kingroot apk (ignore the warning and install anyway).
Click try now to access the primary interface.
Now click on get now and wait until it roots your phone.
Now it will show your device is rooted successfully.
2- Framaroot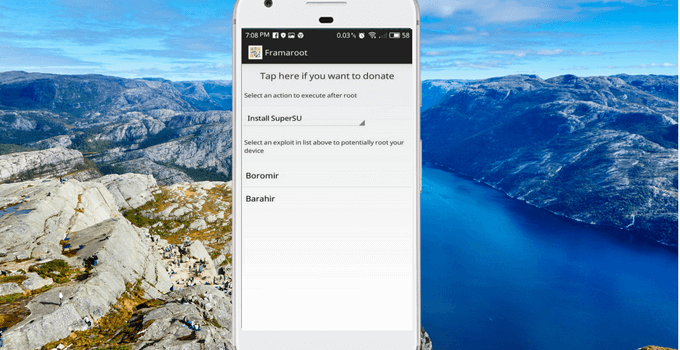 Framaroot is another best app for one-click rooting of Android devices. Framaroot looks quite simple, but it is a powerful tool for Android devices to gain root access.
Since the launch of Framaroot, most of the Android users prefer it over other rooting apk. Most of the times it can root any Android device with an open bootloader. It has a good success rate of rooting a smartphone.
Pros:
Simple yet powerful Android app.
Framaroot supports a broad range of devices.
Gain root access by few taps.
Inbuilt unroot feature.
Free for all devices.
No ads (not much sure but not faced any ad).
You can Root Android without PC.
Cons:
Framaroot can Root only Android 4.0 or above devices.
Internet connection is must for gaining root access.
Some of the latest devices are out of support.
How to Root Android Using Framaroot apk.
Download and install latest Framaroot apk
Open the app and select install SuperSu.
Now select Aragorn or Boromir exploit.
Then you will see successfully rooted.
Now reboot your device and enjoy.
3- KingoRoot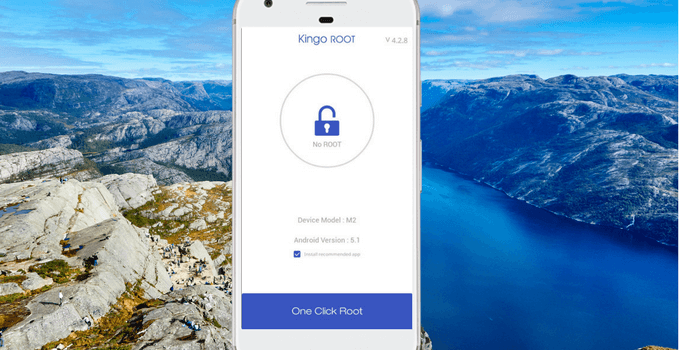 KingoRoot is one of the most popular rooting apps for Android. If I have to vote for the best rooting app for Android, I will blindly choose the KingoRoot. Why KingoRoot? Because KingoRoot is the fastest app to root the device in one click.
Most of the people couldn't differentiate between Kingroot and KingoRoot, but they are different and belongs to various owners.
Pros:
Fastest app to root any Android in a single tap.
We can Root Android without PC/computer.
No need to buy (free).
Kingoroot Roots almost all Android phones.
KingoRoot also supports latest Android Nougat devices.
Easy to use (good for beginners).
No risk of bricking your device (most of the times).
Cons:
Like other Root gainers, KingoRoot asks for internet connection.
Irritative ads.
How to Root Android using KingoRoot apk.
Download and install KingoRoot apk.
Open the app and tap on the No Root button.
Wait until the 100% process completes.
Now it will show you a message "Successfully Rooted."
Reboot your Android phone and enjoy.
4- One Click Root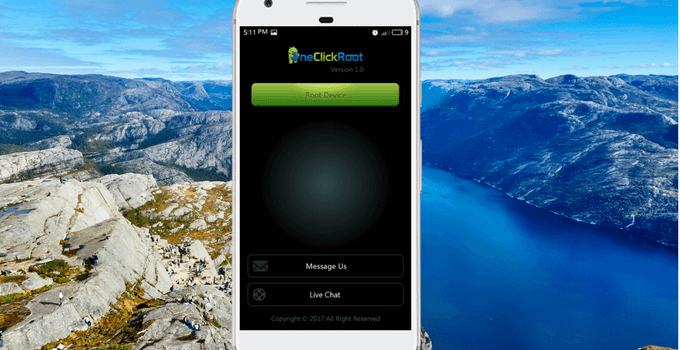 One click Root is another best app for gaining superuser access. As the name suggests, one click root is designed to root Android devices in a single click.
Its simplicity and user-friendly UI compels me to use one click root. The best thing about one click root is that it has inbuilt live chat support in case you want.
Pros:
Straightforward and clean user interface.
Easy to use even if you are a newbie.
One click root any android phone.
Inbuilt live chat support and message support.
Root Android without connecting with PC or computer.
It is a free app.
Cons:
One click root needs internet access.
It contains ads.
Some devices are not rootable with one click root.
How to Root Android phones using one click root apk.
Download and install one click root apk.
Open it and click on Root Device.
Now it will ask you to install one app just skip it.
Click on Scan Now and wait for it checks your device is rootable or not.
If your phone is rootable, then tap on the Root button.
Now your device has Rooted successfully reboot and enjoy.
5- TowelRoot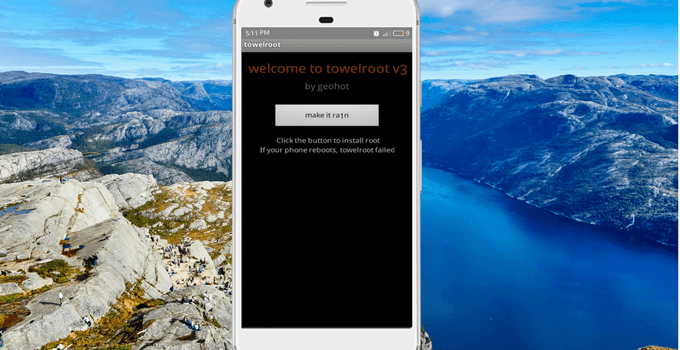 TowelRoot is another good app for rooting an Android without a computer. George GeoHot made this excellent app. TowelRoot hit the web with its new exploit and ability to Root Android without PC.
Just one click and you are all set to gain Superuser access on your Android phone. Bad luck for Samsung and HTC users as TowelRoot is not compatible with your phones.
Pros:
Towelroot Roots most of the Android phones.
Powerful exploit to gain Superuser access.
One tap root solution for any Android smartphone.
Safe and easy to use.
No need to invest in TowelRoot.
You can root phones using the towelroot website also.
TowelRoot can Root Android without PC / computer.
Cons:
Some of the Samsung and HTC phones are not rootable with TowelRoot.
TowelRoot wants an internet connection for Su installation.
How to Root Android Without PC using Towelroot app.
Download and install TowelRoot apk.
Open app and tap on MakeItRain.
Wait for the exploit to install SuperSu.
Now your Android phone will gain SU access.
Other APKs to Root Android phone.
6- iROOT app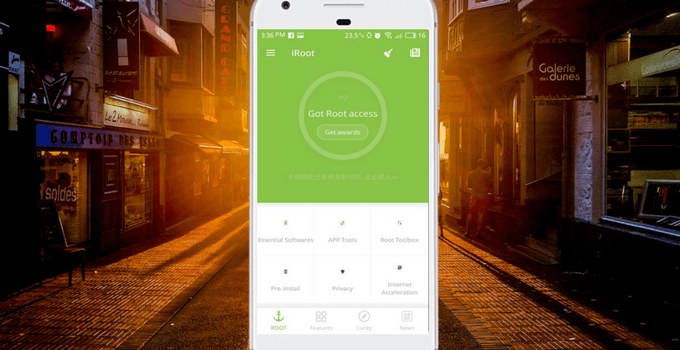 iRoot is another simple yet effective app for Android. The iroot app comes with a lot of features in it.
Over time iRoot became one of the fastest apps to get root permissions in one click. With some useful features, iRoot also irritates us with a lot of ads and bloatware inside.
The worst thing I have faced with iRoot is that its language is Chinese and we cannot change it. Hopefully, the Get Root Access button is in English.
We just need to tap on the "Get Root Access" button, and it will root our device. The best things about iRoot are that we can root Android without PC, we don't need to buy any toolkit.
Download–  iRoot app
7- Root Master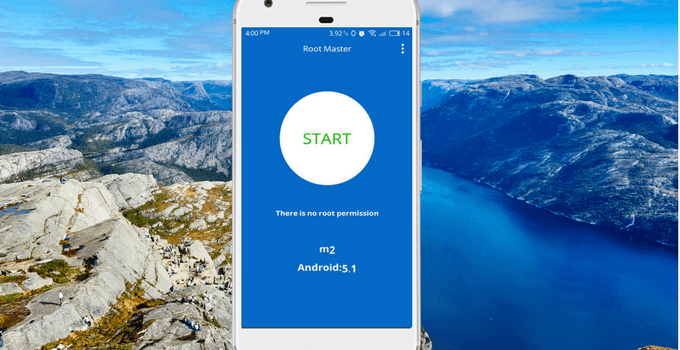 Root Master is the best app for beginners. It won my heart because of its sober user interface. The app has no bloatware, no ads, simplest and easy to use.
Root Master is the cleanest rooting app. In the navigation menu, we have three shortcuts (Share, Feedback, About).
The Center of the app contains a big Start button in a circle. We should click on the Start button to root our Android without a computer.
Well, I have tested the app and could not found any major con. I would recommend Root Master to anyone looking for a simple and powerful rooting app.
Download: Root Master app.
8- Z4Root App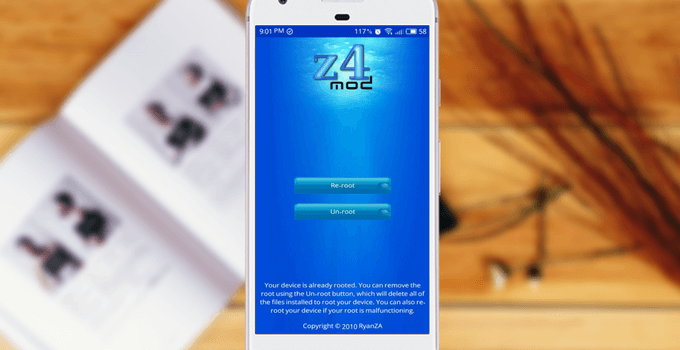 Once there was a time when Z4Root available on the play store, but Google removed the app from its system. The reason behind it was that all the rooting apps are against the Play store's policies.
Anyway, talking about Z4Root apk it is one of the underrated apps. Z4Root's user interface is clean, and it does not have preinstalled bloatware. Z4Root apk is one of the underrated apps.
We have three options on the home screen of the app (temporary root, permanent root, unroot). You should click any of these buttons to perform the referred action.
Z4Root has not disappointed me; I got success with most of the Android phones.
Download: Z4Root apk.
9- Universal Android Root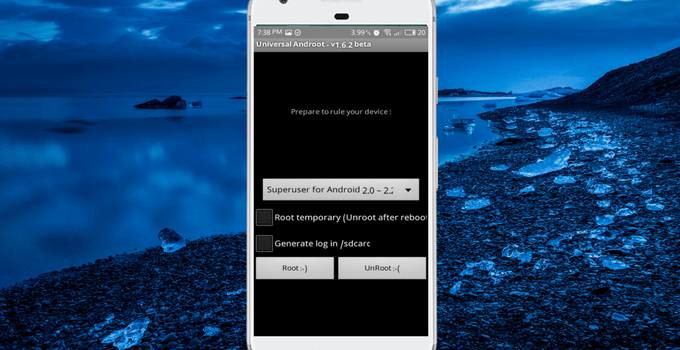 Nowadays, a lot of people prefer Universal Android Root over other apps. The main reason behind it is that it can root most of the Android phones.
The Universal Android Root is one of the famous rooting apk. However, still many people don't know about Universal Android Root and its powers.
How to Root Android without PC using Universal Android Root?
Download and install the latest Universal Android Root apk.
Download SuperSu apk from  Play Store.
Open Universal Android Root and select the right Android version.
Now Click on the Root button and wait for it to complete the process.
Reboot your phone after the process is completed.
Universal Androot also has the option to unroot the phone. Even you can Root temporarily for testing purposes.
10- Baidu Root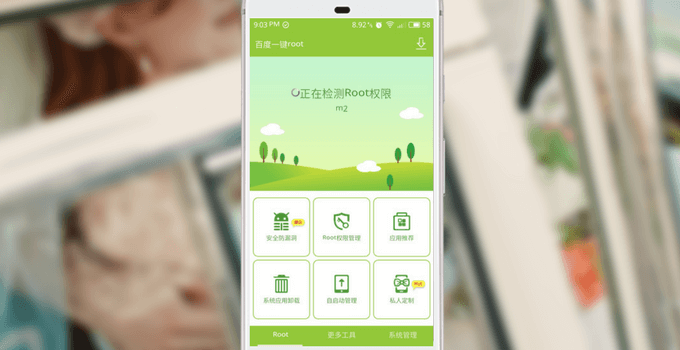 Baidu Root is also one of the most used apps, and it is quite famous among Android users. Baidu Root is especially popular in China.
Well, Baidu Root has a higher rooting probability which makes it unique. Baidu supports more than 6000 Android phones, and it can Root Android 2.2 to Android 4.4 devices.
Baidu is safe, and it is the product of the famous Chinese company Baidu Inc. You can Root quickly any of your Android phones using Baidu.
First of all download the Baidu Root apk from the below link. Now install and open it, then wait for it to load completely. Just tap on the root android button, it will take few seconds to install SuperSu.
You can use Baidu Root as it is one of the best rooting apk for Android.
Download: Baidu Root apk.
11- CF Auto Root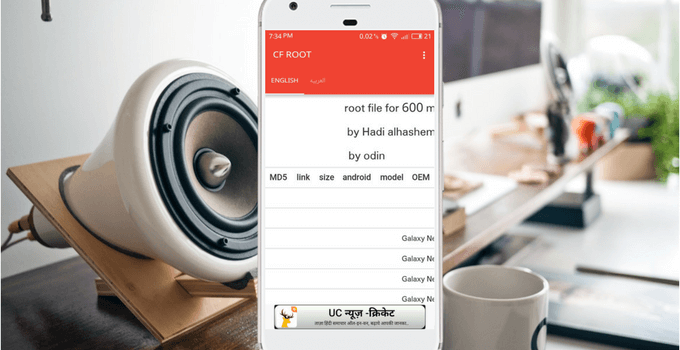 So you are rooting your phone for the first time. CF auto root is the best rooting apk for, beginners. CF auto root works with Samsung Galaxy devices, but you can root other phones as well.
First of all download CF auto root latest version from the below link. Now open it and select your phone from the list. Then download the necessary file from the link next to your device name.
After that select the file and click on the big Root button. Now your phone is rooted, reboot and enjoy the perks of Root.
Download: CF Auto Root
Bonus App: 360 Super Root APK
How To Check Android Phone Is Rooted Or Not?
Are you not sure whether your Android phone is rooted or not? Don't worry my friend you can check it in few taps, follow the below steps. There is an app for checking the root status of any Android device. This app is 100% accurate in most cases and easily tells you whether your device is rooted or not.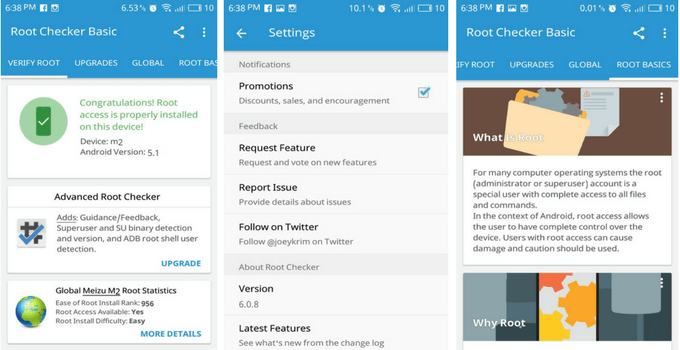 Download and install Root Checker apk.
Open the app and press on verify Root button.
Wait for a few moments and let it analyze your device.
It will display a message "Congratulation" Root access installed on the phone. It means your phone is rooted.
Note: If it is not showing a congratulations message then your android phone is not rooted. You need to follow the above steps carefully for successful rooting. Another thing if your phone's bootloader is locked then these Android rooting apks will not work. So make sure to unlock the bootloader before going for the rooting process.
Must Read–
Conclusion:
Finally, you just have finished reading the 3000+ words guide. I hope that you have learned a lot of things. Hopefully, now you can root Android without PC using best-rooting apk.
Liked the guide? Share it with your friends.
Still, have any questions or suggestions? Comment down below I am waiting for your feedback.