Are you looking for a guide on how to use iMessage on PC? Well, if yes, then you are in the right place. Today I'll be sharing 3 easy ways to get iMessage for Windows 11/10/8/7. It is not surprising that iOS has one of the fastest-growing user bases in the operating system market.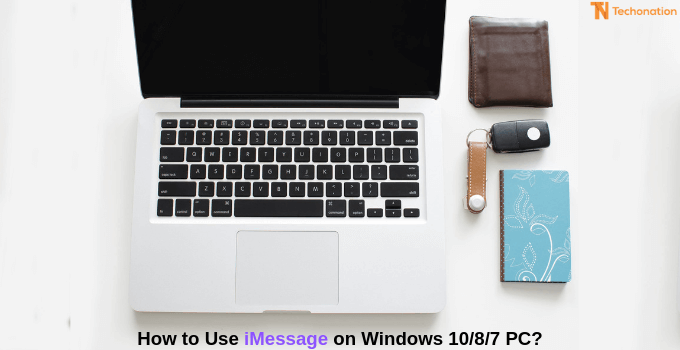 Its simple, compact, and aesthetically pleasing Graphical User Interface, also offering the best apps, has made iOS quite a crowd-pleaser.
Apple's App Store cannot be used in other operating systems, which restricts some great applications. But, we always tend to find a way around a problem. Hence, I found ways to use these Apple applications on other OS.
Must Read: Best Flashcard Apps for iPhone
What is iMessage?
iMessage is the most popular instant messaging application for iOS devices. This app is compatible with iOS (iOS 5 and later), macOS (OS X Mountain Lion and later), and watchOS. iMessage was launched to replace iChat on Apple devices.
Most Apple users prefer iMessage over any other instant messaging application. Due to the constant growth in Apple users, the number of iMessage users is also increasing.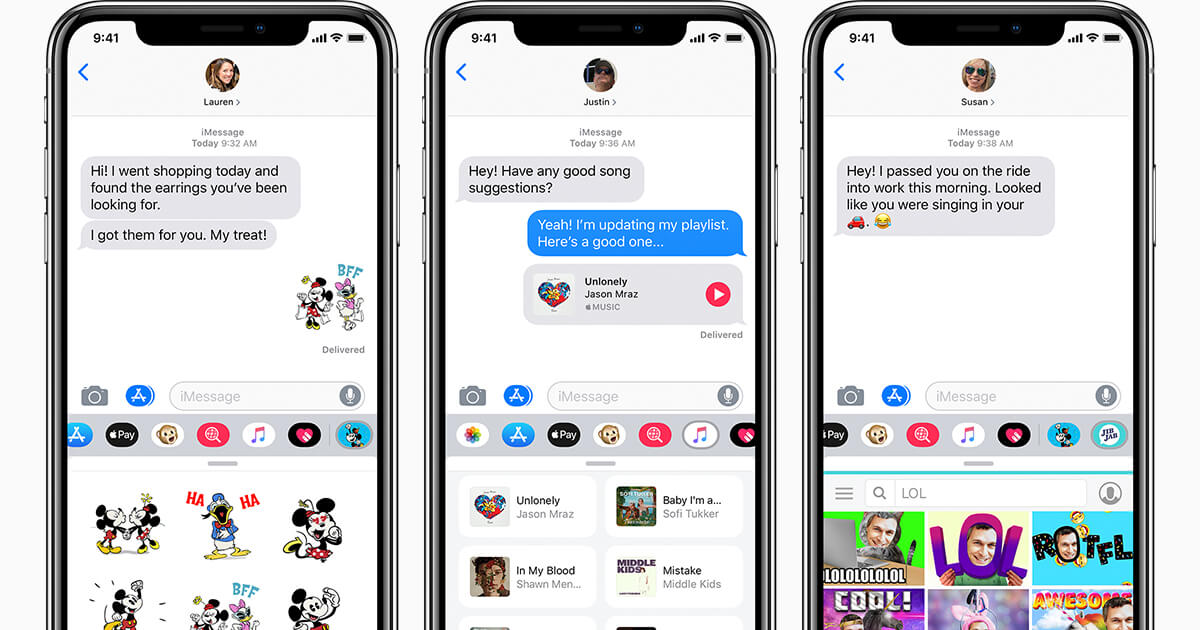 Its growing popularity has increased the number of people using other operating systems to give it a try. It is unlikely that Apple will release iMessage for Android or Windows. All the great features offered by this application also helps it to gain users.
It allows its user to send and receive money, use digital touch to add sketches, secures messages using end-to-end encryption, and send great emojis.
Must Read:
How to Use iMessage On PC (Windows 11/10/8/7)?
Most instant messaging apps have a website for PC usage. Unlike other IMs, Apple's application does not come with a browser-based service, making it difficult for PC usage.
If you don't own an Apple device, but want to give iMessage a shot because of all the great things you heard about it, then you have visited the right page. Let's talk about the methods to get it on PC. I have also shared PUBG Mobile emulators for PC.
Method-1: Chrome Remote Desktop
Using remote access is the simplest way to access iMessage on PC (Windows 11/10/8/7). You need a Mac and install iMessage on it. Chrome Remote Desktop allows you to access other computers and allow other users to access your computer securely. It is cross-platform and free software.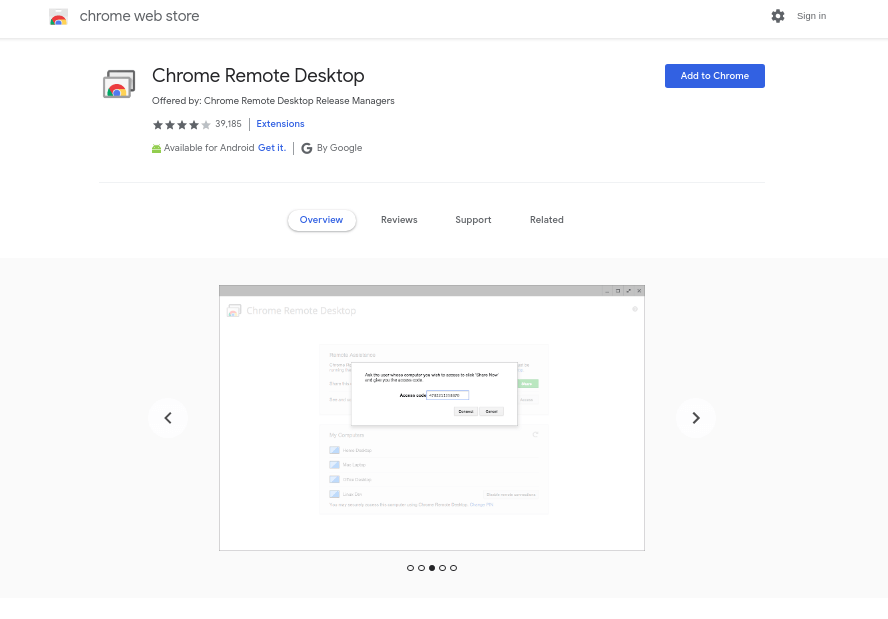 For using it on your Windows PC, make sure you have Windows 7 or above version installed. And for Mac PC, it is compatible with OS X Yosemite 10.10 and higher version. As it is a Chrome extension, it is lightweight and can be used by anyone.
Note: If you don't have MAC then skip this method and jump to the next one.
Step-1:
Firstly, download Chrome browser on both Windows and Mac desktop from this link.
Step-2:
Now download and launch the Chrome Remote Desktop extension to the Chrome browser on your Windows PC.
Step-3:
Download Chrome Remote Desktop Host on your Mac and then install it. You can download the Chrome remote desktop from this link.
Step-4:
Now, allow the two computers to connect using a security code. This application allows you to access data from your Mac desktop, allowing you to use iMessage remotely.
This is one of the easiest and safest ways to use iMessage on PC, but you must have a Mac device for accessing its data on a Windows PC.
Note: The only drawback of using remote access is that you need to own a Mac device. If you are facing problems while using Chrome Remote desktop, visit this link to troubleshoot the problems.
Method-2: iPadian 2 Simulator
This app lets you experience iOS on your computer or laptop. Ipadian is a simulator, not an emulator. This application allows using apps that are specifically designed for the iPadian simulator. It won't let you access the official Apple Apple Store.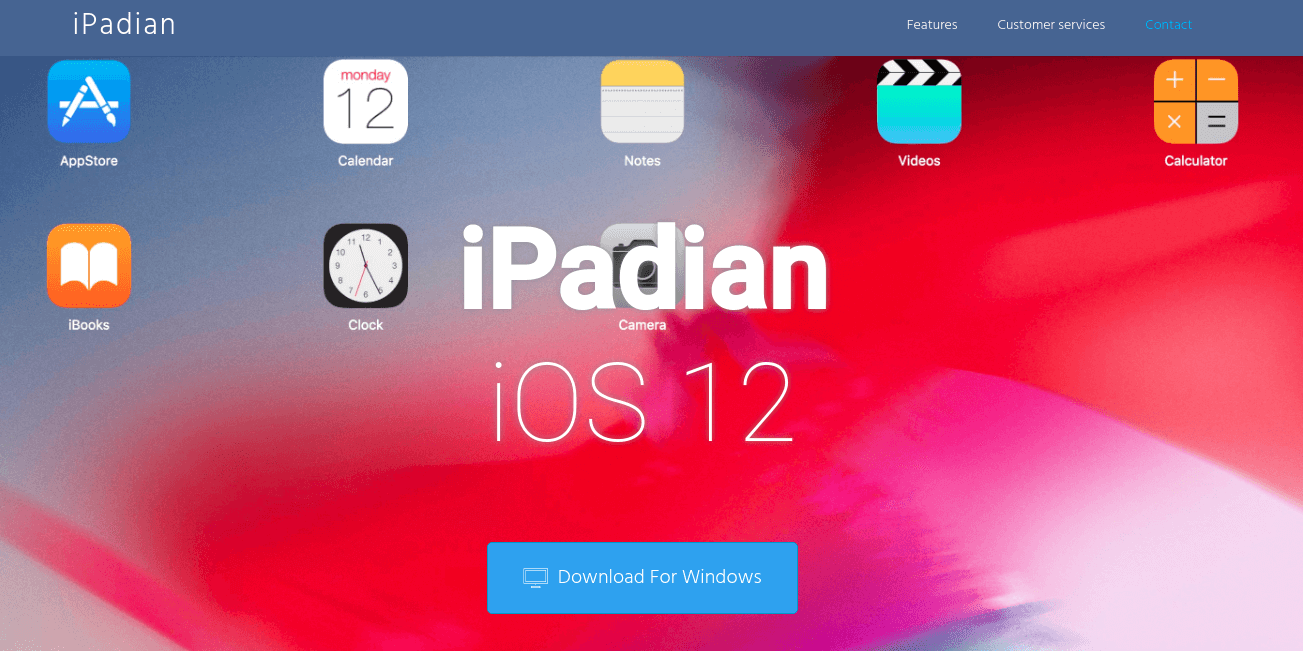 It has a custom app store that offers a vast collection of great apps. iPadian imitates the look, feel, design, or essential features of iOS. Most iPadian apps have a shortcut on your virtual desktop.
This application is compatible with Windows XP or a higher version with at least 512 MB of RAM. iPadian also requires Adobe Air to run on your PC. Well, follow the below steps to get iMessage for Windows PC.
Step-1:
Download iPadian 2 from here. Double-tap on the executable file on your Windows PC.
Step-2:
After installation, start the software on your device. Accept the terms and conditions for using iPadian.
Step-3:
Now, the application will start running on your Windows computer. Search for iMessage in the iPadian. After finding the app, install it in the simulator.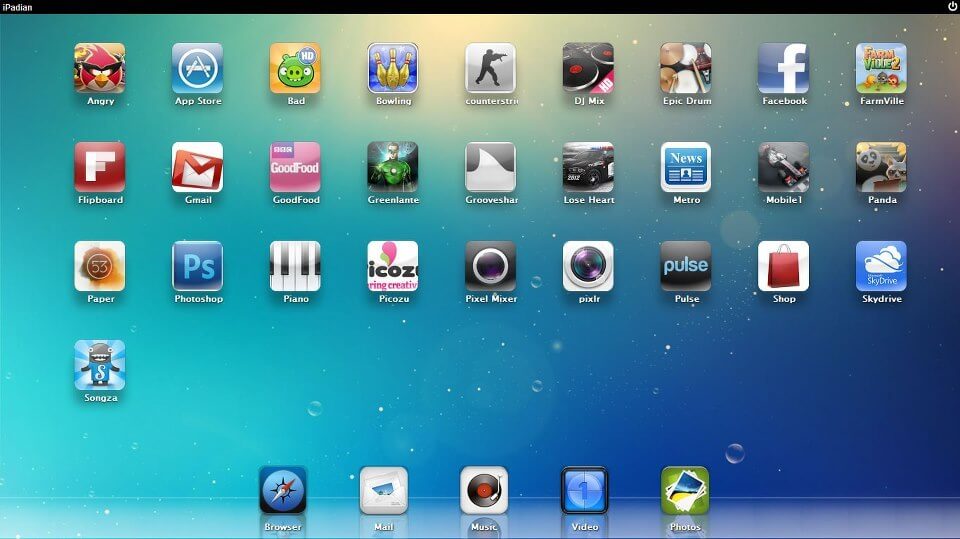 Step-4:
Tap on the icon and start using iMessage. Every opened program will open a browser window to show all the running applications.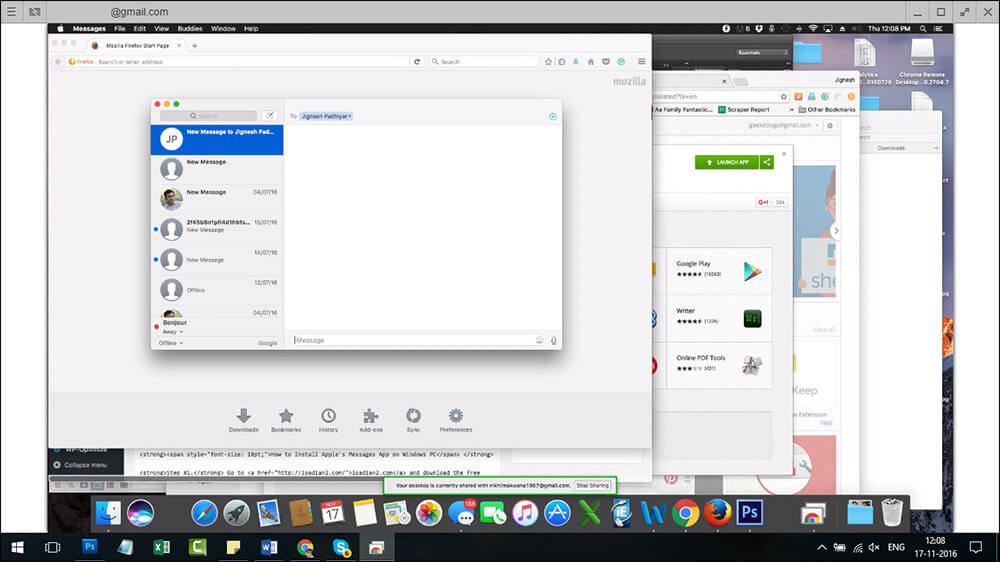 Ipadian gets the job done, but it has a few drawbacks. It has some consistency issues and can riddle your computer with malware. Apart from that, you can get its help to download iMessage for PC.
Note: It is advised to use an antivirus while using this application. The performance of iPadian is slow, which annoys most users. You can download this software for free or use the premium version for better features.
Method-3: Jailbreaking
This method is the most complicated and risky method of using iMessage on PC. Jailbreaking is the exploitation or removal of the manufacturer or carrier restriction from a device. We utilize this method for privilege escalation, which is done by using a  series of kernel patches.
Jailbreaking of Apple devices allows root access to iOS. Using jailbreaking, you can download and install apps that cannot be done commonly and are not available on the Apple App Store. It is legal to jailbreak your iOS device, and there is software to help you do it.
Jailbreaking is similar to Android rooting, but modifying iOS is significantly difficult due to its locked bootloader. This method will make your warranty no longer in effect, as it violates Apple's terms and conditions. It also cancels the AppleCare+ purchases.
It is an unsafe process, and I advise you not to continue with this process if you are skeptical about it. There are risks that you can brick your device during the process if it is not done with care. If you want to use your Apple device to its full potential, you can go ahead with this procedure.
Before starting with the procedure, backup all the data on your device and restore your device; there are three types of jailbreaking- untethered, semi-tethered, and tethered. Untethered jailbreaking will not allow you to reverse the process.
Tethered jailbreaking can be reversed after switching off and on the phone. The best process is semi-tethered jailbreaking, which allows you to wipe the jailbreak any time you want it to. Let's follow the steps to get iMessage on PC (Windows 11/10/8/7).
Step-1:
Now, download jailbreak software on your PC, follow the instructions properly to jailbreak your device.
Step-2:
After the procedure is complete, download Cydia or Sileo, these are alternatives to Apple Store for jailbroken devices.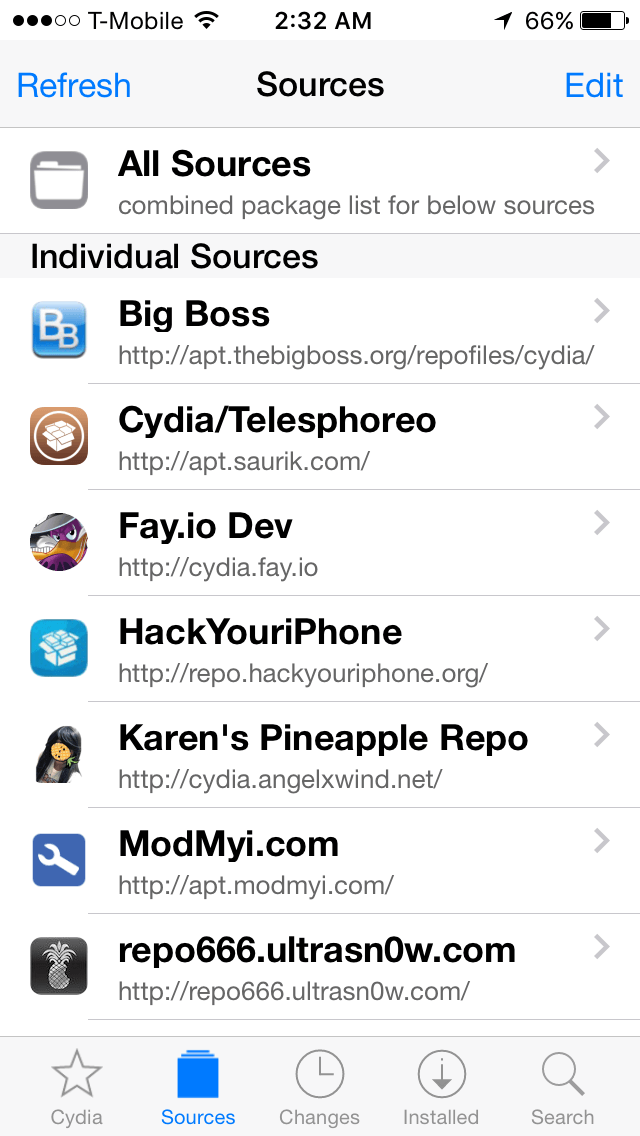 Step-3:
Cydia and Sileo are not available on the App Store, so download them from your browser. Buy the app "Remote Messages" for $4, which will allow you to access iMessage from various devices and platforms.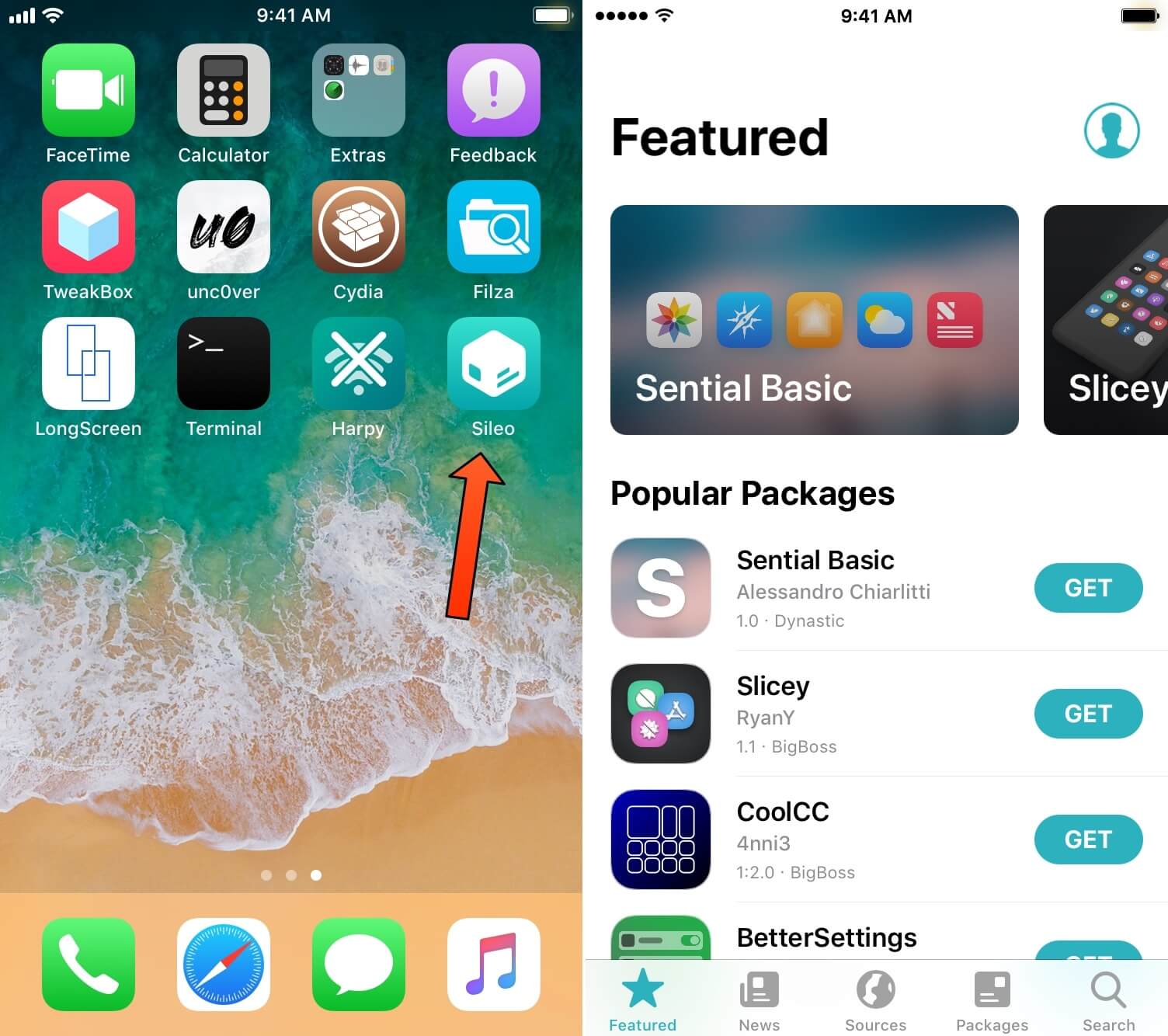 It offers a web-based interface that can be connected using your iOS device's IP address on any browser, followed by 333. Now, you can enjoy iMessage on your PC.
Also Read:
Wrapping Up
Well, these are the best ways to use iMessage on PC running on Windows 11/10/8/7. With the help of these methods, you can use this Instant Messaging application on different platforms too.
Apple isn't likely to launch iMessage for Windows and other operating systems. So you need to rely on these methods to get your job done. If you have a Mac, then you can use Chrome Remote Desktop to use iMessage.
If you got an iPad or iPhone, then you can try out the jailbreaking procedure for using Cydia or Sileo. Or you can simulate iOS on your Windows device using iPadian 2.
I hope you can utilize one of these methods to use iMessage on Windows PC without facing any problems. If you know any different way, feel free to write it in the comments section below.