Are you looking for the best emoji apps for Android? Well, if yes then you are at right place. In the age of smartphones where people spend a lot of time while communicating with each other on social media, Emojis are a great way to express your feelings.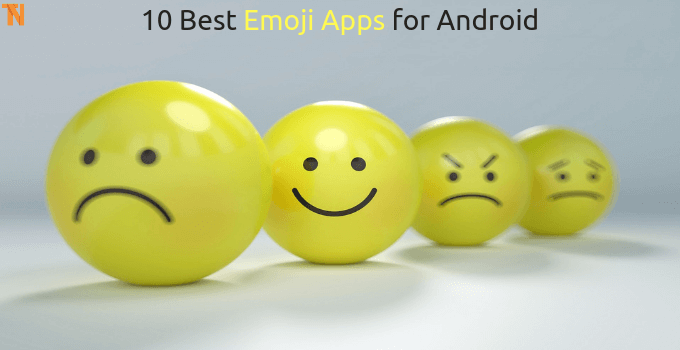 If you have ever texted anyone using a smartphone, chances are you already know what emojis are. Usually, in the form of small icons, Emojis allow the user to convey his or her feelings over the internet with the help of smiley faces and other expressive emojis.
While all smartphones come with a set of emojis built-in, some of you might be looking for more emojis for your Android devices. I have also shared a guide to get iOS emojis on Android phones.
Also Read: Best root apps for Android
10 Best Emoji Apps for Android Phones
Today we are here with the 10 Best Emoji Apps for Android which can help you in being more expressive while using social media on your Android smartphone.
You can download any of these emoji apps by simply clicking on the download button below them which will take you straight to their respective Play Store download page.
1. Gboard – the Google Keyboard
Gboard aka Google Keyboard is one of the best emoji apps for Android. It also provides the users with an excellent keyboard. Since it is developed by Google, it is a very polished app with multiple features and options.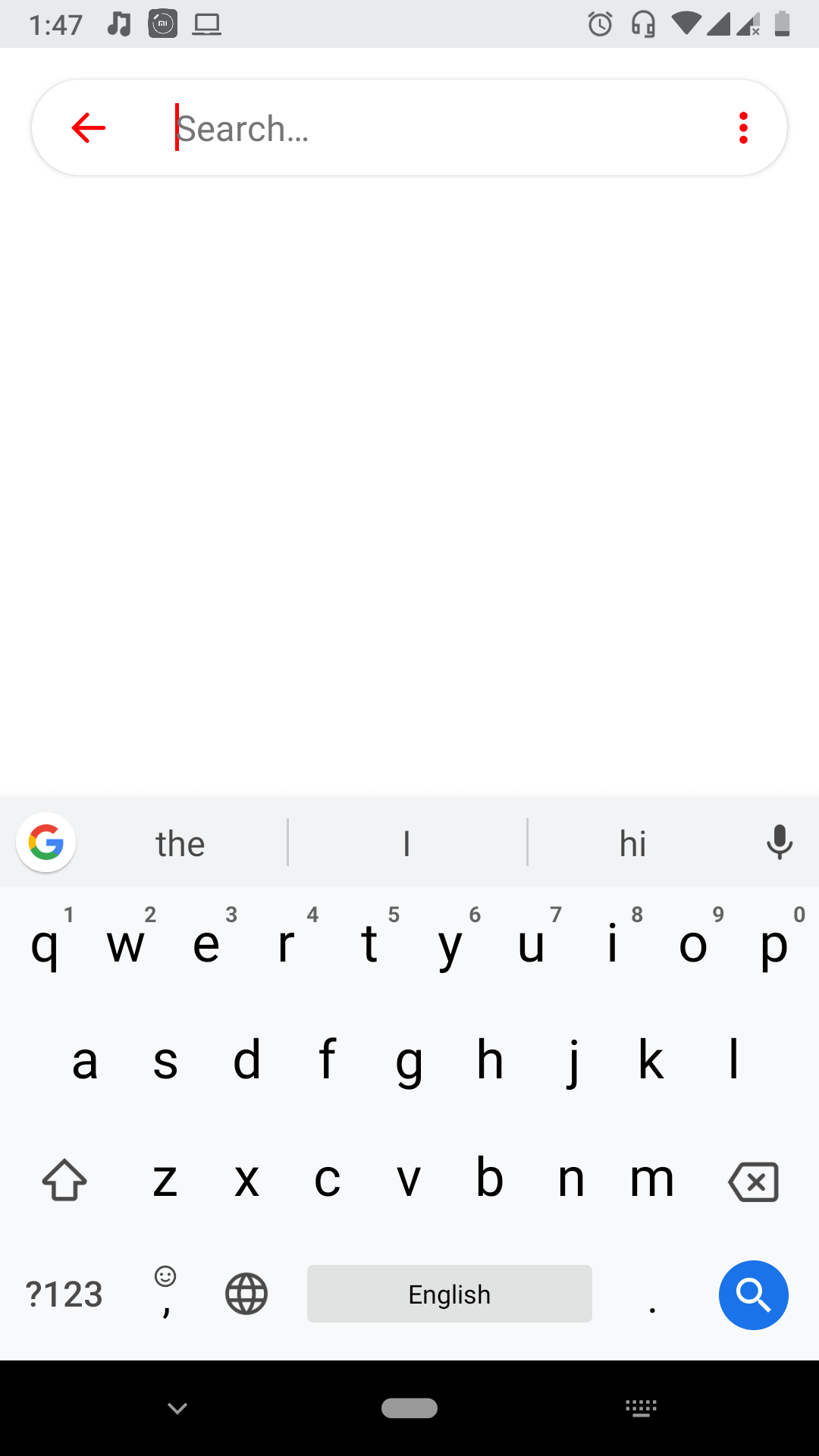 Talking about this app as an emoji app, Gboard comes with all of the emojis found in the latest version of Android. It means that you get access to all of the official and most recent emojis designed for Android smartphones.
It is an excellent app for those who are looking for an easy to use emoji app with an interactive user interface.
2. Bitmoji – Your Personal Emoji
Developed by the creators of Snapchat, Bitmoji is a popular stand-alone emoji app for Android. It is known for advanced options and features that can be used to create unique emojis of yourself.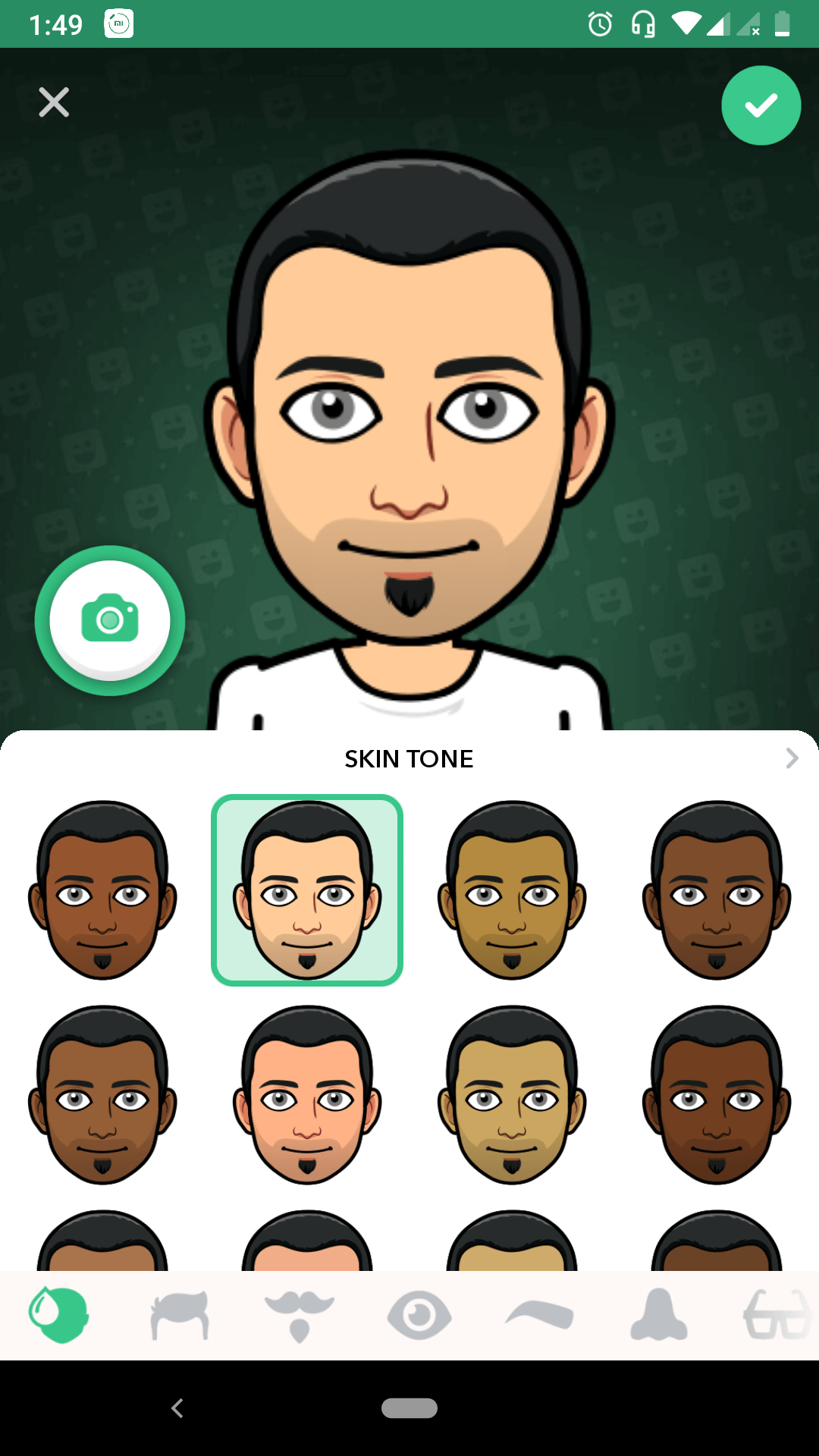 Most people who use Snapchat quite often must know about Bitmoji already. With the help of Bitmoji, you get access to a massive library of stickers which you can use along with your personalized avatar in Bitmoji.
Apart from using it along with snapchat, you can also create custom emojis using Bitmoji and then share them on other social media from your Android Device.
3. SwiftKey Keyboard
SwiftKey Keyboard is one of the most advanced keyboard apps for Android which also happens to be one of the best emoji apps. Just like Gboard, you get access to all of the stock emojis found in Android, but it provides multiple customization options that make it different from Gboard.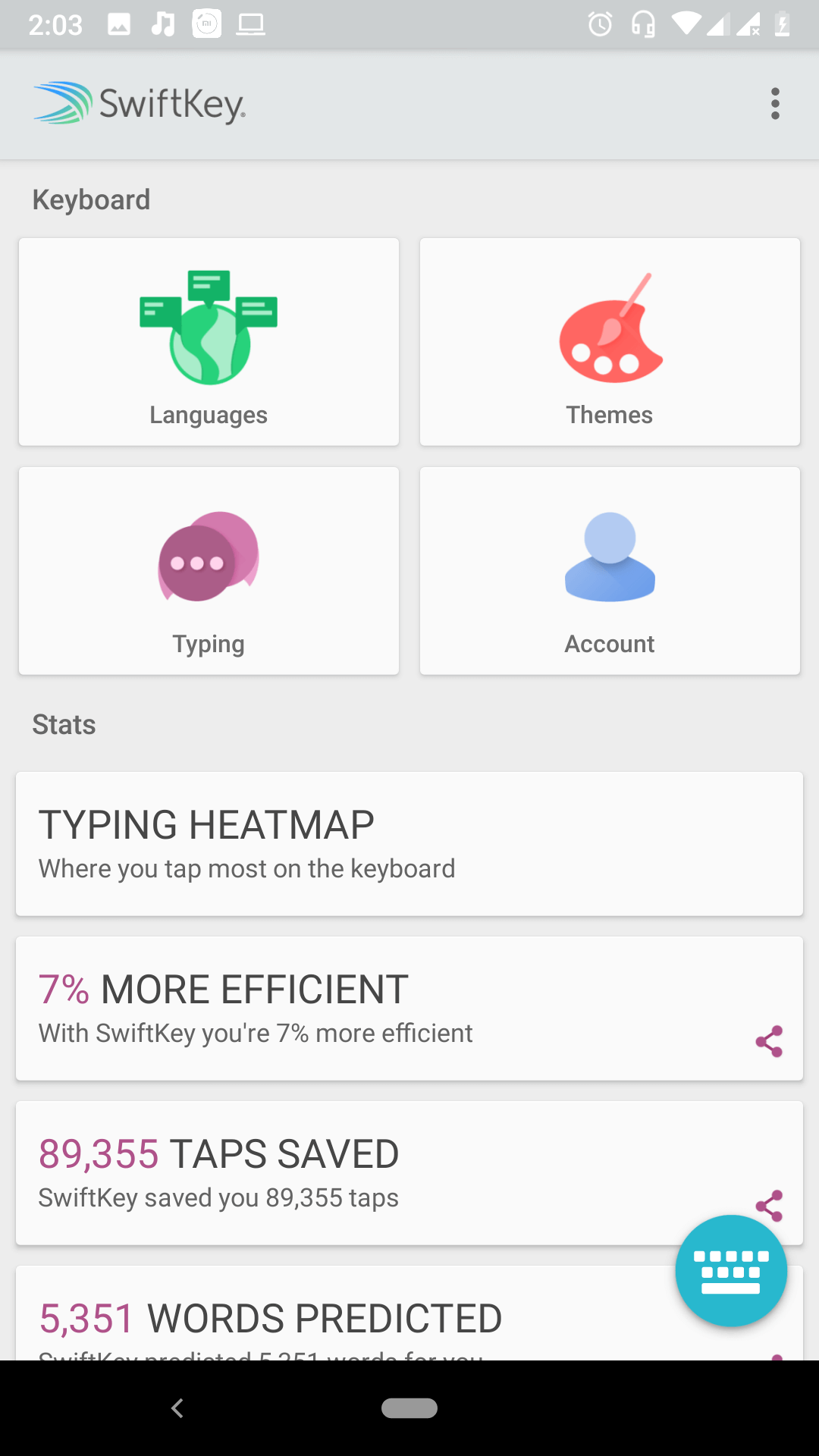 One of the most useful features of the SwiftKey Keyboard is emoji predictions that automatically suggests you emojis based on what you are typing as well your past behavior. And the best part about SwiftKey is that it will sync your keyboard settings as well as themes across all of your devices.
4. Facemoji Emoji Keyboard
The Facemoji Emoji keyboard is a great all in one free emoji app for Android devices. It provides its users with a wide selection of emojis with a total of more than 3600 emojis to choose from.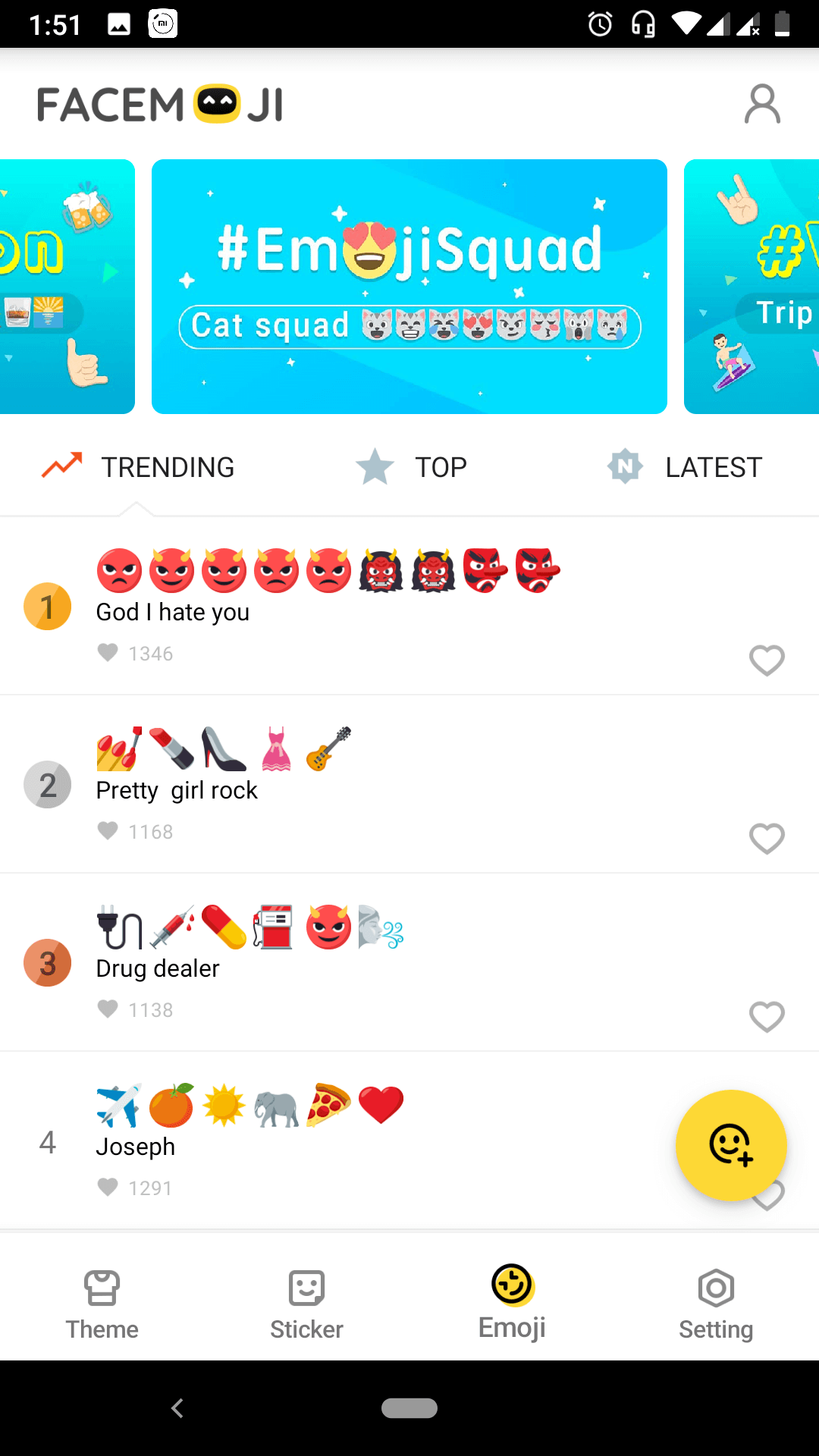 Not only that but since it is also a keyboard app you can use it send to send GIFs to your friends. Apart from that, you'll also find things like stickers, face filters, keyboard themes, AR emoji, and more in the Facemoji Emoji app.
All of these features are great to have in an emoji app and help in better communication via social media.
5. ASCII Faces
If you have ever seen those cool text based emojis, the chances are that they were made via the ASCII Faces app. This emoji app is a little different from all the other apps in this article since it is designed to send text-based emojis to your friends.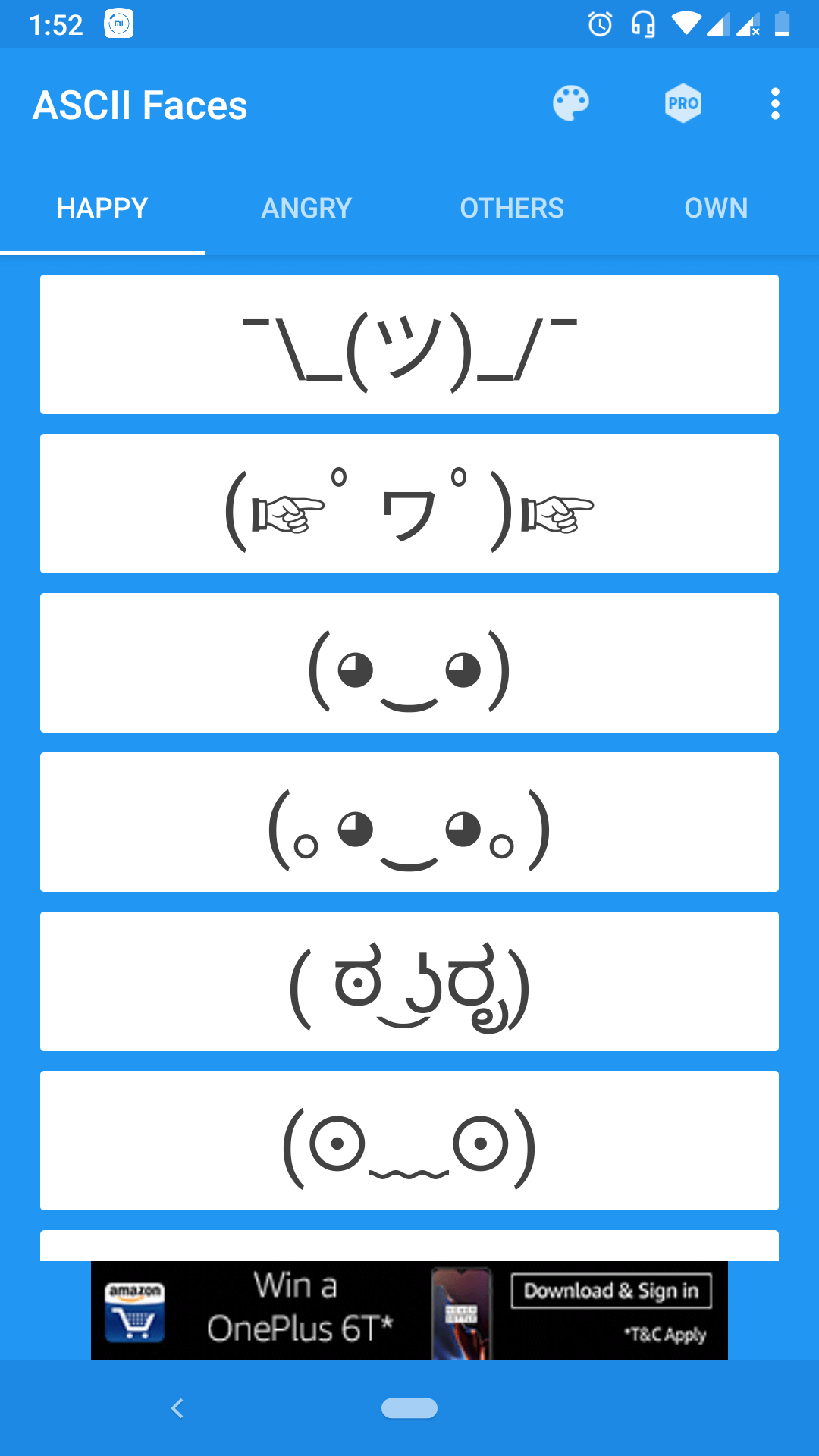 ASCII Faces uses ASCII codes for different characters available in Android and creating emojis via that. Such an app can be quite useful for using emojis where standard icon emojis can't be used.
Not only but such emojis also look quite cool. To use this app for sending emojis, you have to simply copy the desired emoji and paste it anywhere you want to use it.
6. Disney Emoji Blitz
Disney Emoji Blitz is also one of the best emoji apps for Android which is designed for kids. As the name tells, this emoji app gives you access to a wide range of emojis based on Disney characters and movies.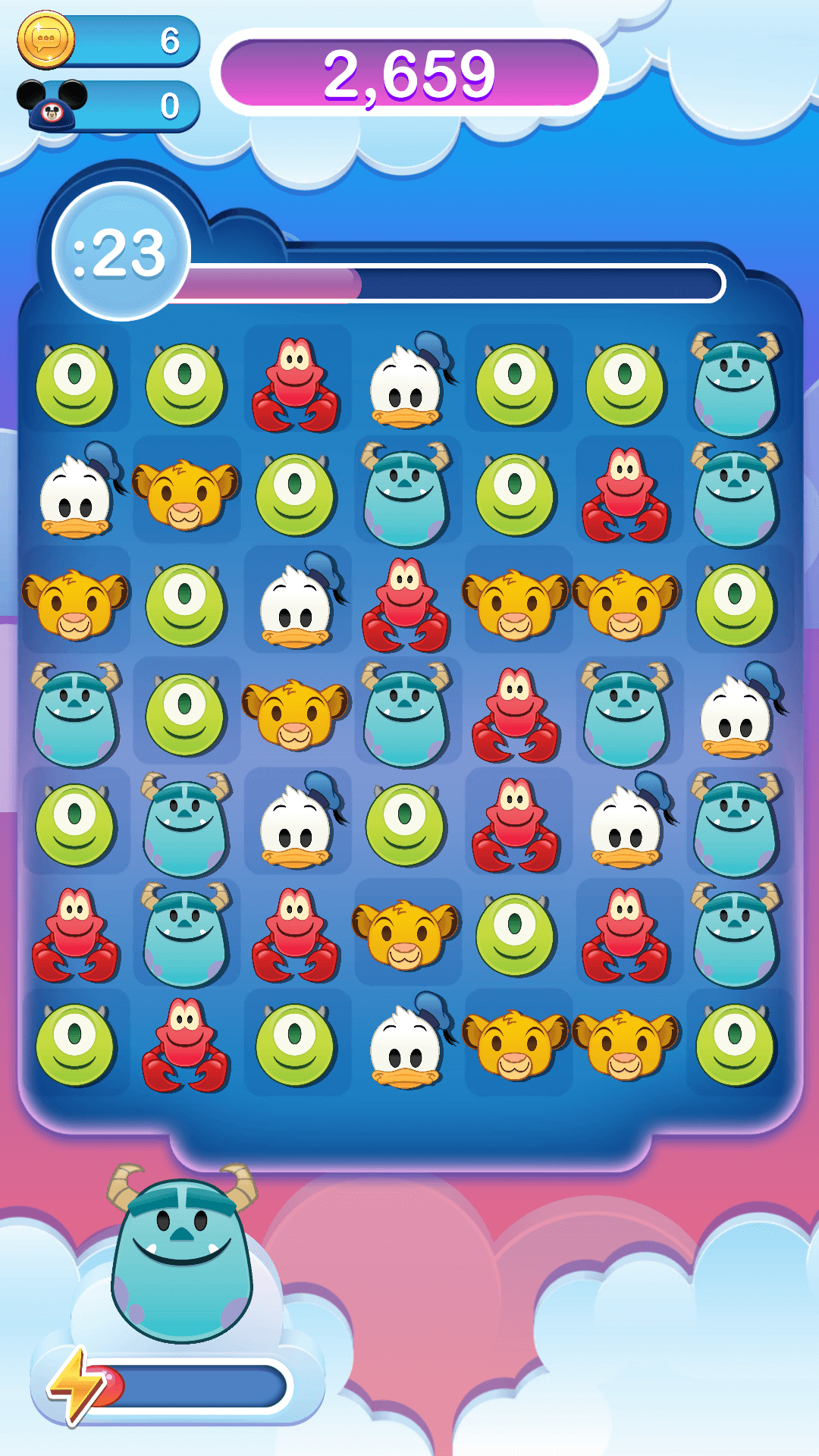 Apart from having hundreds of Disney emojis, this app also has some mini games in it that allow the user to unlock more emojis for sharing with their friends. Not only that but it also has a leaderboard for friends making it an entertaining app to use.
It includes emojis from Disney movies like The Little Mermaid, The Lion King, Cinderella, Zootopia, The Muppets, Disney|Pixar's Toy Story, Monsters, Inc., Finding Dory, and other famous Disney titles.
7. Emoji Letter Maker
As the name tells, this is an emoji app for Android devices that allows you to create letters using emojis. Many Android users must have seen messages during festive seasons where the whole message is made up of large letters made up of emojis.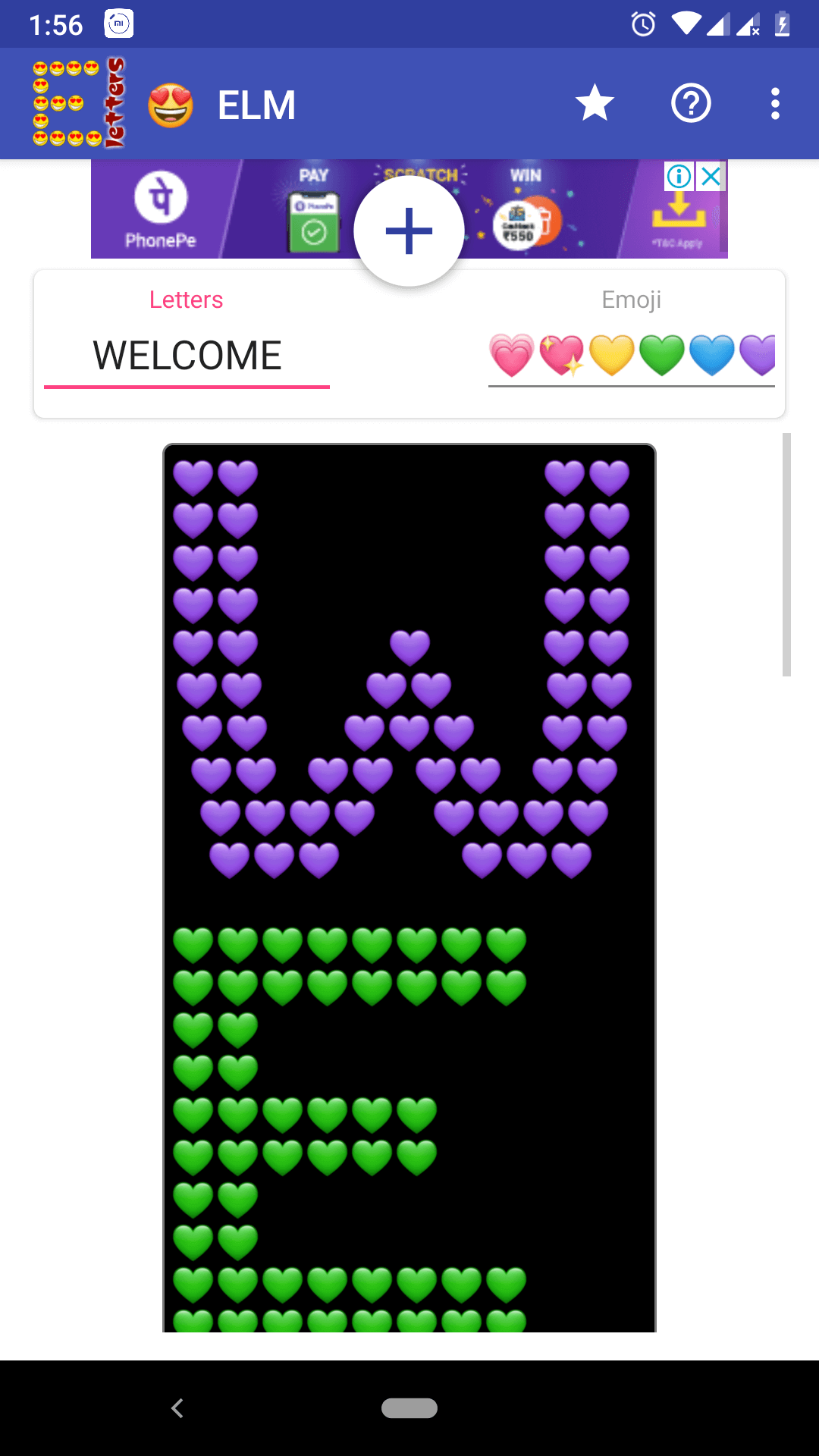 This is done using apps like Emoji Letter Maker which allows you to use emojis for more than conveying your expressions. Not only that it is also a great app for sending wishes to your friends and family over social media.
For sharing emoji letter via this app, you have to simply copy the emoji letter the app is displaying and paste it into your desired social media apps like WhatsApp, Facebook, etc.
8. Elite Emoji
With the addition of sticker support in the latest version of WhatsApp, there are a lot of sticker apps for WhatsApp on the Google Play Store. Elite Emoji is one of such sticker apps which is designed to send custom emojis as stickers to your friends using WhatsApp.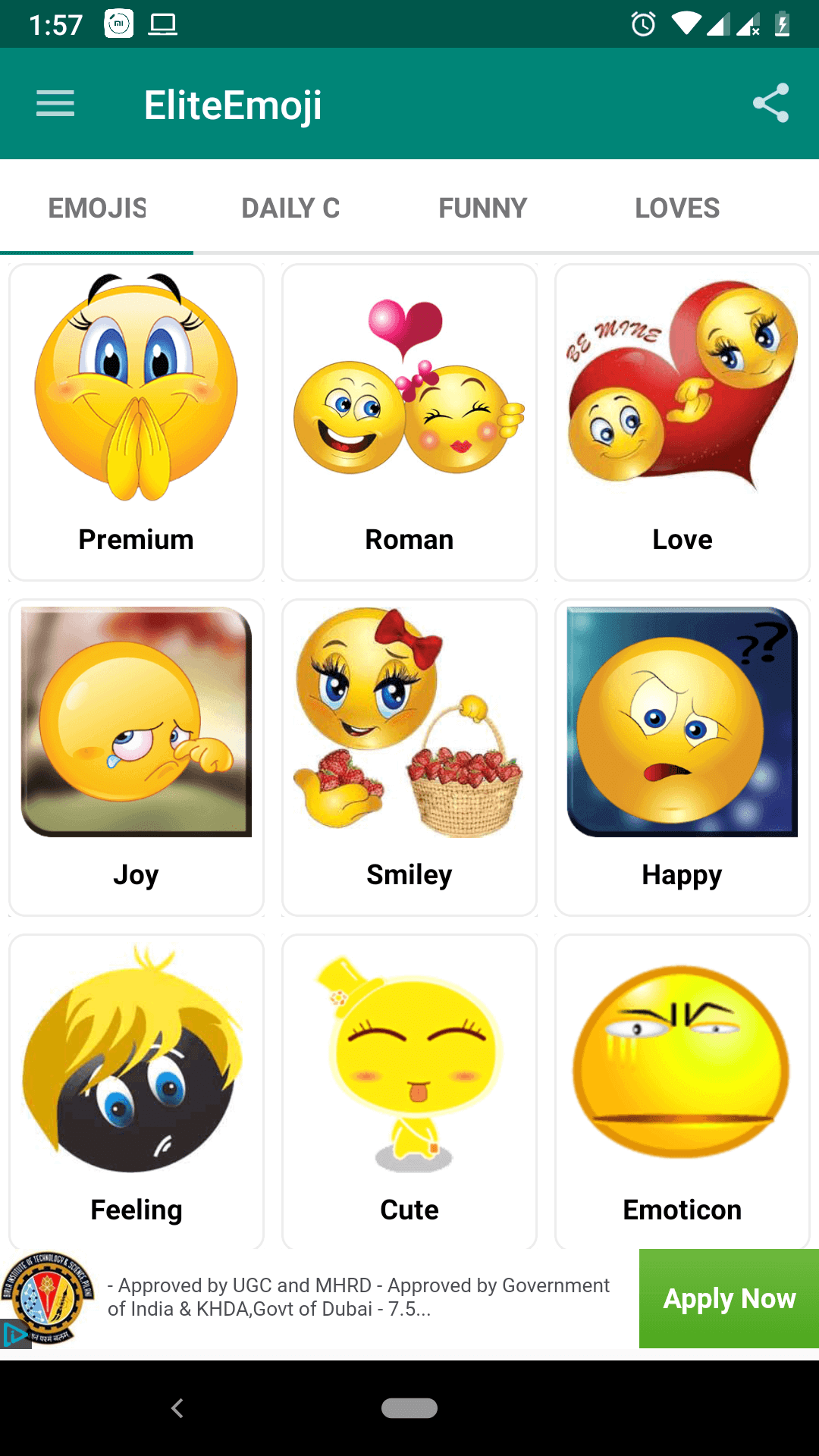 Unlike the WhatsApp's emoji library, Elite Emoji has its own library of emojis and has hundreds of emojis to choose from. Not only that but it is also quite easy to use as you can simply use Elite Emoji to add emojis as stickers in WhatsApp via sticker packs.
In case, if emojis are not enough for you, Elite Emoji can also be used to send animated GIFs on WhatsApp. It is one of the best emoji apps for Android phones.
DOWNLOAD
9. GO Keyboard
GO Keyboard is another great keyboard for Android with the inclusion of multiple useful features like emojis, GIFs, keyboard themes, stickers, and more. Apart from that it also keeps getting updates from time to time. It means that its library of emojis keeps getting bigger and bigger.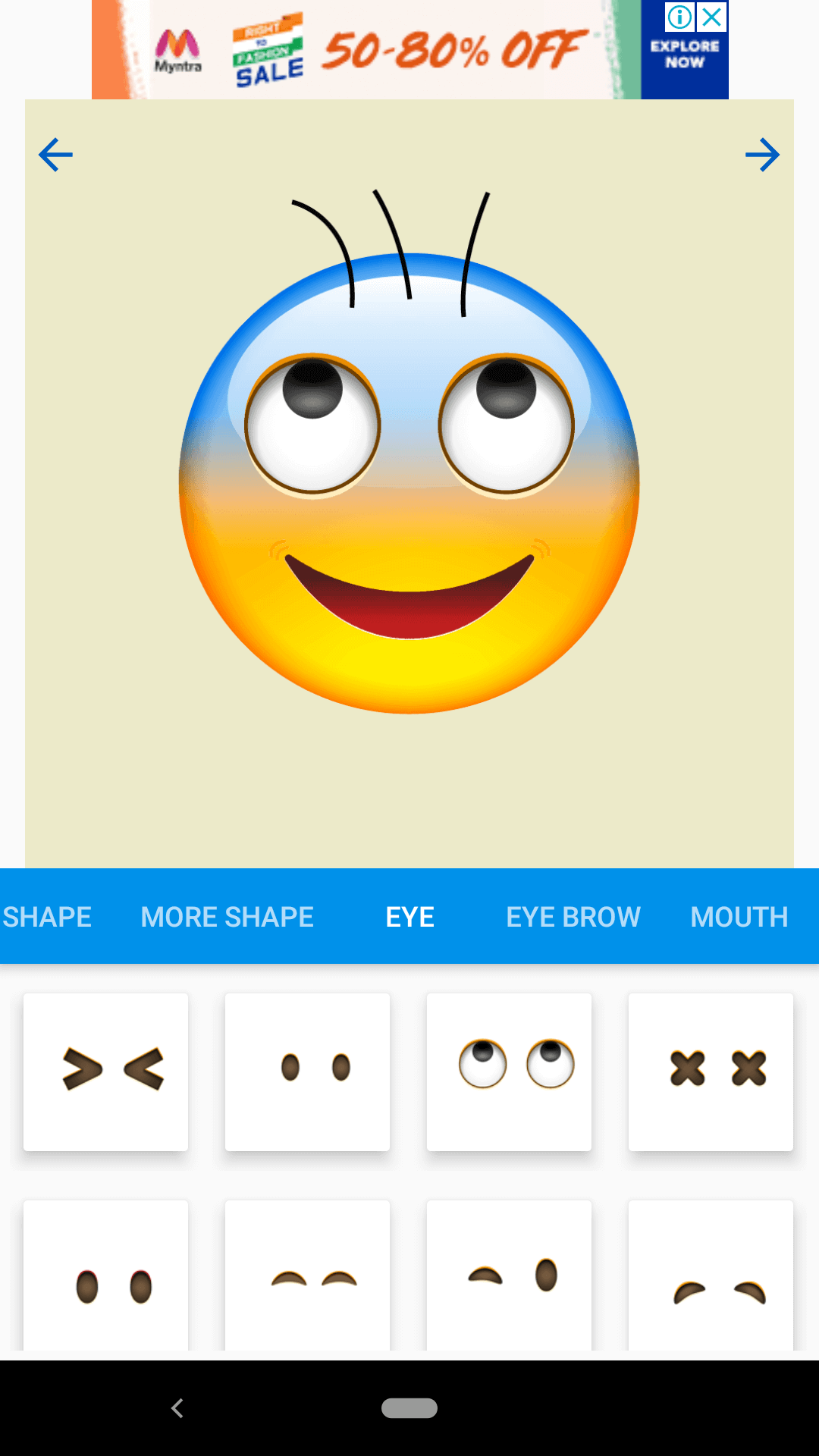 As a result, it offers the user with more than 1600 emojis. And just like Elite Emoji, it also allows you to send stickers over WhatsApp if the vast library of emojis is not enough for you.
GO Keyboard is also a great keyboard apart from being an emoji app since it provides a lot of options and features for a keyboard app like multi-language support, voice typing, themes, predictions, etc.
10. Emoji Maker
If all of the best emoji apps mentioned above are not enough for you, then Emoji Maker is just for you. As the name suggests, this app allows you to create your own custom emojis in Android.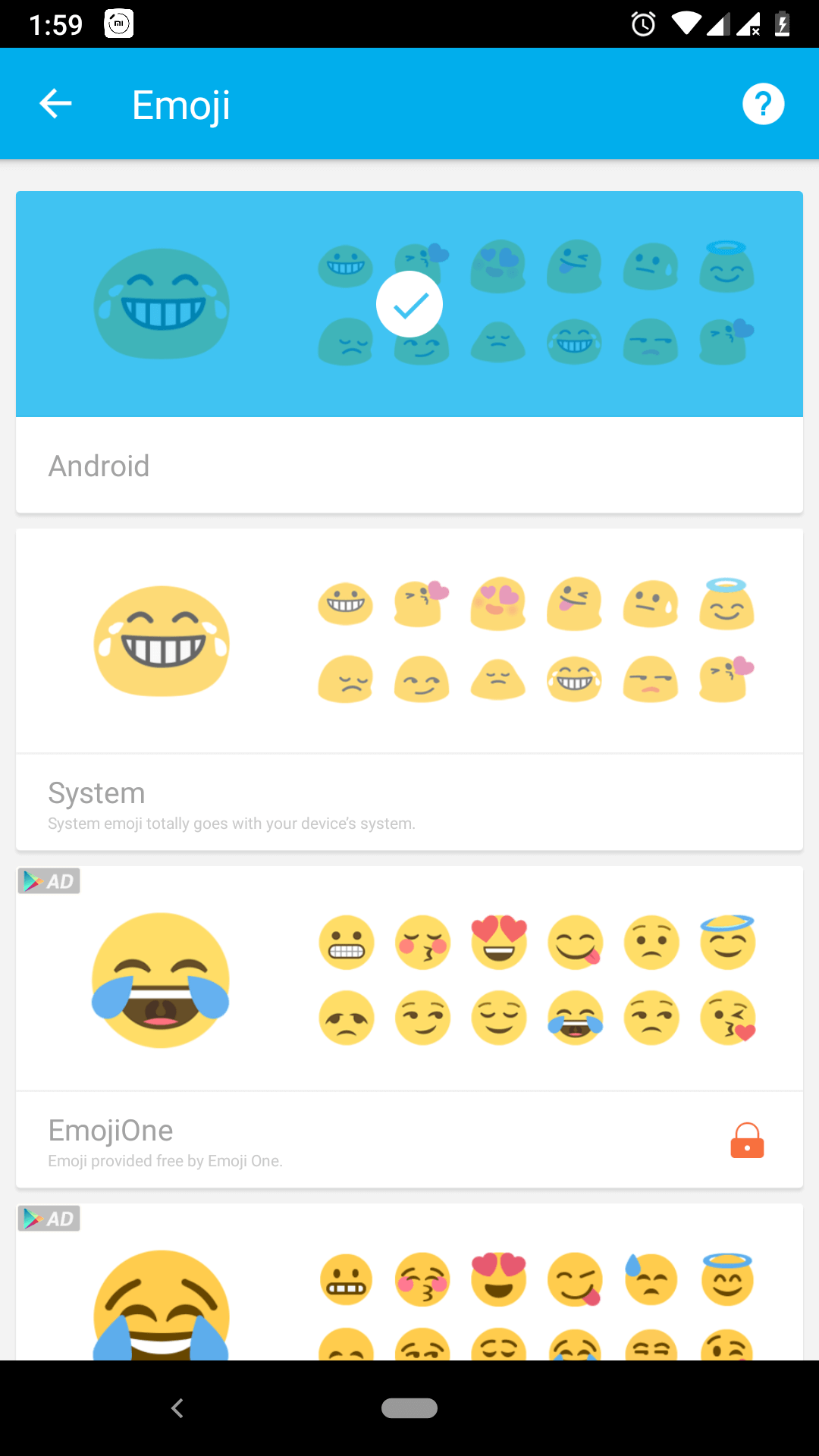 It means that with the help of all of the options and features of it for making emojis, you can create an infinite number of emojis. And once you've designed the emojis, Emoji Maker allows easy sharing on various social media platforms available for Android devices.
Must Read:
Wrapping Up
I hope that you've found these emoji apps useful and liked the above mentioned 10 best Emoji Apps for Android. In case you liked this article, then make sure to share it on social media.
If you have any doubts regarding any of these apps, feel free to ask in the comments section below. Also, don't forget to share with your friends and family.
Which emoji app are you going to try?