Today, I will share a link to download BlueStacks for PC. I will also share a guide to install Bluestacks emulator for Windows 11/10/8/7 laptop/computer. If you are using a Windows PC, you will know that almost all programs are available.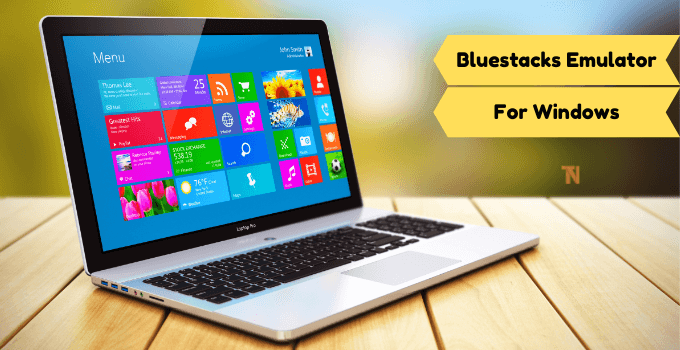 Because Windows is the most popular operating system for computers, whether you are using an entry-level laptop, a mid-range desktop, a premium laptop, or a high-performance gaming desktop, it is most likely to use Windows as its operating system.
And for the most part, Windows offers a great experience in terms of the user interface. It is more than enough, whether it is the features it offers or the apps you can use on Windows. Although, there are a few applications that are still not available on Windows.
As a result, you might still have to use other devices for using these applications. This primarily includes social media apps like WhatsApp, SnapChat, Instagram, and others only available for smartphones.
In other words, you need to be on either Android or iOS to use such applications. Fortunately, a workaround can allow you to use mobile applications and games on your Windows PC. You can do so on your computer using something called an emulator.
An emulator is essentially a program that runs a virtual operating system inside the primary operating system on your computer. So, for example, in running mobile applications on your PC, you will need something that can run Android applications on your Windows PC.
While there are countless such options available, BlueStacks for PC can be a great option. And today, I am here with the complete guide on how to download BlueStacks Emulator for Windows 11/10/8/7 PC. You can also find a detailed guide for installing BlueStacks on Windows by going through this guide until the end. 
Must Read: 15 Best Android Emulators For Windows PC
What is BlueStacks for PC?
While I have already mentioned a lot of information regarding the BlueStacks Emulator for Windows PC up above, some of you would be interested in knowing more. The BlueStacks is essentially an emulator program that runs on Android to understand it in simple words.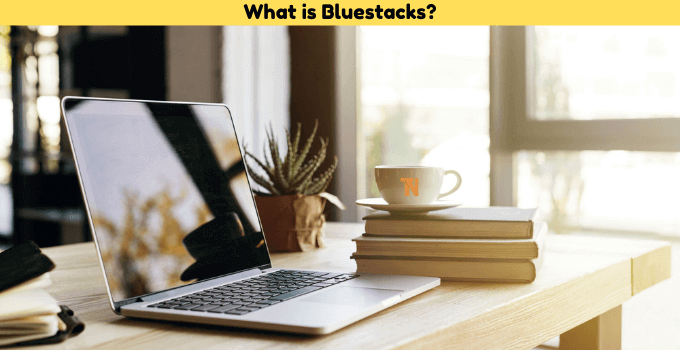 This means that if you are running BlueStacks Emulator on your Windows PC, you are essentially running a virtual Android device on your computer. And within this Android device, you get a complete Android operating system with all of the features and options you would expect from a physical Android device.
Because of this, if you want to download and install Android apps and games on your Windows PC, BlueStacks Emulator can be a great option for the same.
You even get additional functions like on-screen controls, mouse and keyboard support, controller support, macros, screen recording, and much more within the BlueStacks for PC. Since such features make your overall experience much better, we have discussed these BlueStacks Emulator features in detail later in this guide.
Download BlueStacks for Windows 11/10/8/7 PC
Because BlueStacks Emulator is such a versatile program and a great way to run Android apps and games on your Windows PC, you must be interested in trying it out yourself as well. It is completely free to download and use, you can get started right away.
Although, whenever you download any program on your computer, you must get the latest version. This is to ensure that you get all of the latest features for a great overall experience.
And when you are talking about BlueStacks for PC, which has an inbuilt Android operating system, it is quite important to go with the latest version to get a recent version of Android in it. Therefore, if you want to download the BlueStacks Emulator for Windows PC, make sure to get its installer file from the below button.
How to Install BlueStacks Emulator On Windows PC?
After downloading the latest installer of the BlueStacks for PC, you must be excited to try it. And since BlueStacks Emulator is highly user-friendly in terms of its whole user experience, its installation process is quite simple.
In fact, if you have ever installed any program on your Windows PC from its EXE installer, you can go ahead and install BlueStacks Emulator right away in a similar way.
However, whether you are new to Windows PCs or new to BlueStacks Emulator, you can follow the given instructions to install this emulator program on your computer successfully:
Step-1:
To begin, first press the Windows Key + E on your keyboard to open Windows Explorer.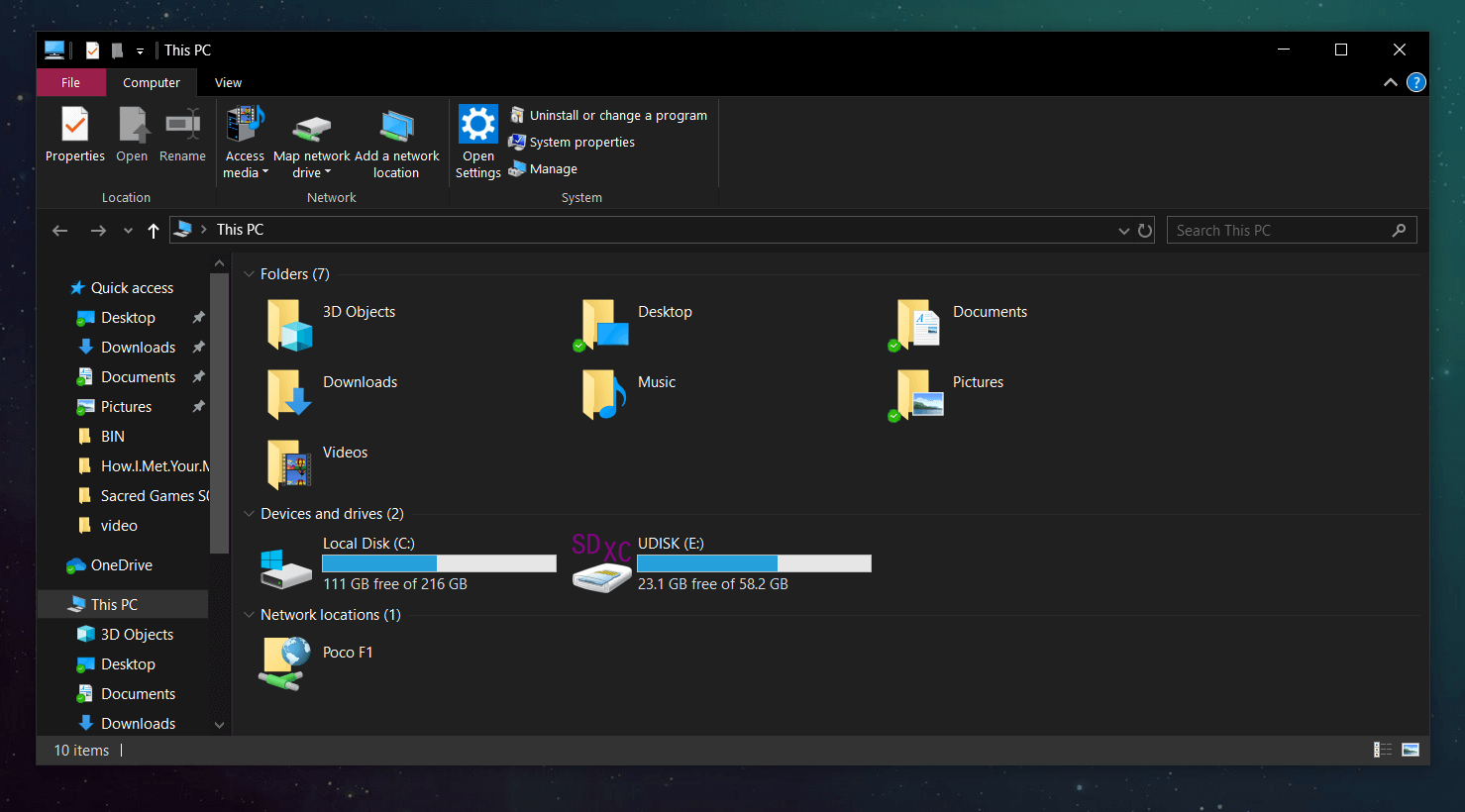 Step-2:
In here, proceed over to the Downloads folder where you had downloaded the BlueStacks Emulator for Windows PC installer file earlier.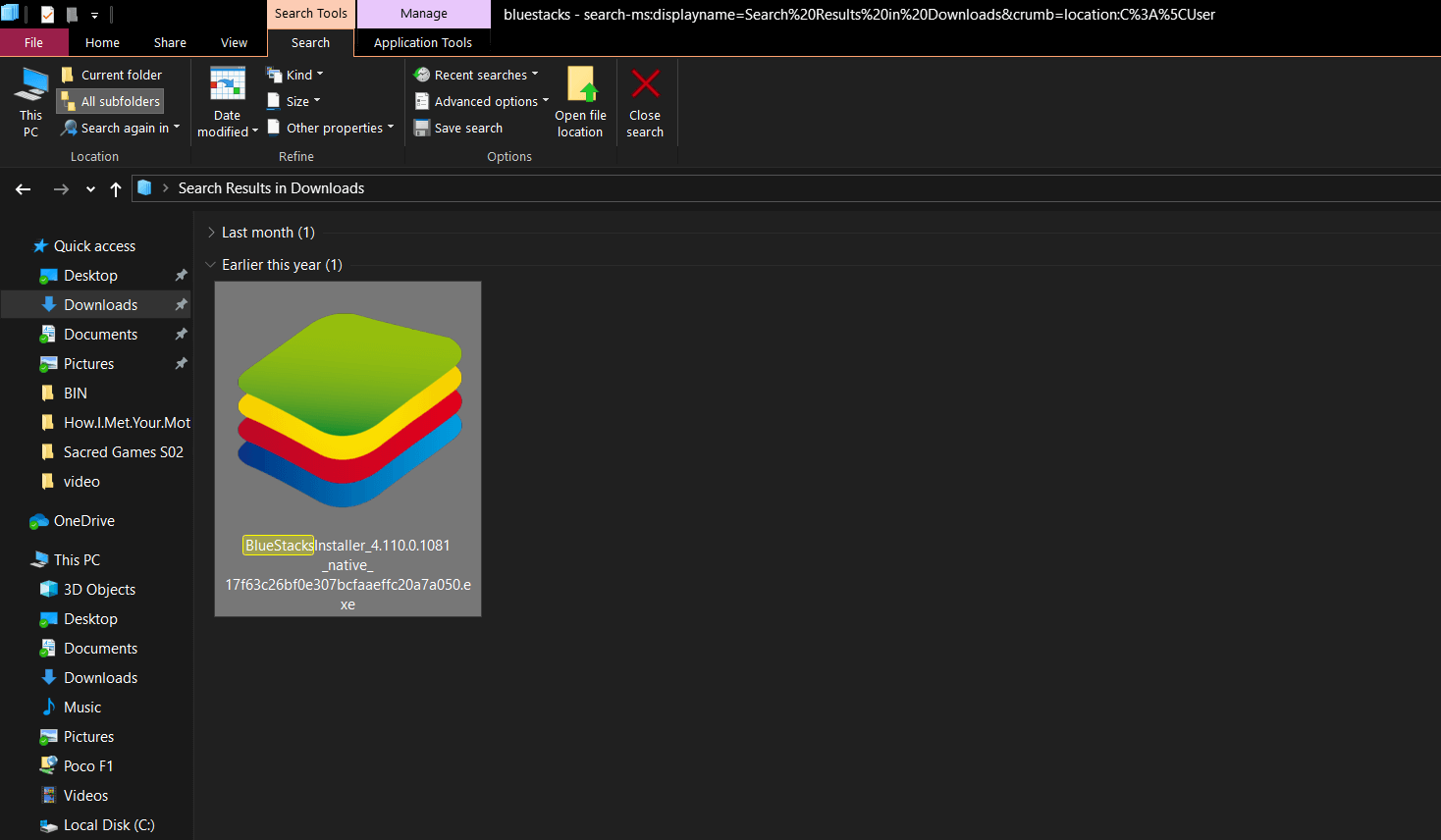 Step-3:
Now, double click on this installer file and approve the administrative privileges popup that you get on screen.
Step-4:
After that, follow all of the instructions on your screen one by one to start the installation process for the BlueStacks Emulator for PC.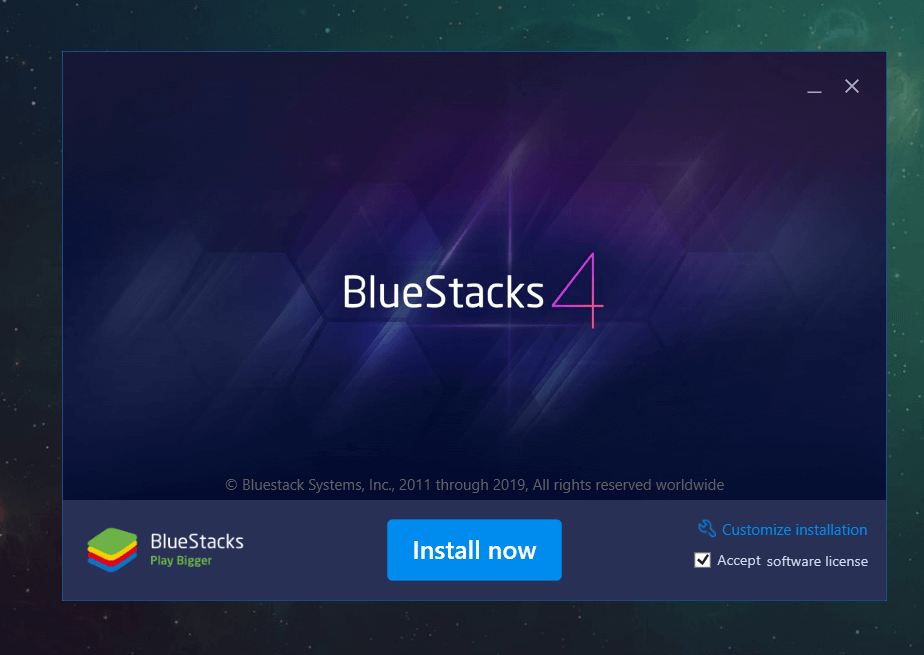 Step-5:
At last, once the installation process is complete, you can go ahead and open the BlueStacks Emulator on your computer. 
Step-6:
Before installing any Android apps and games inside BlueStacks on your computer, you will also have to sign in with your Google Account.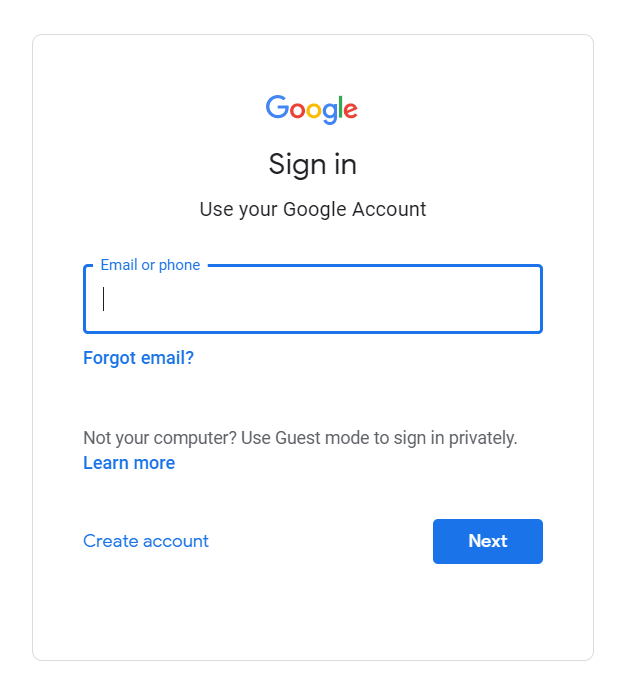 It is recommended to use the same Google account that you primarily use on your Android devices and computer. You may also have to finish up a few other basic first boot setups similar to the ones found in new smartphones.
BlueStacks Emulator Features:
Now that you have downloaded BlueStacks Emulator for Windows PC on your computer and gone through its complete installation guide stated above, the chances are that you are already using it.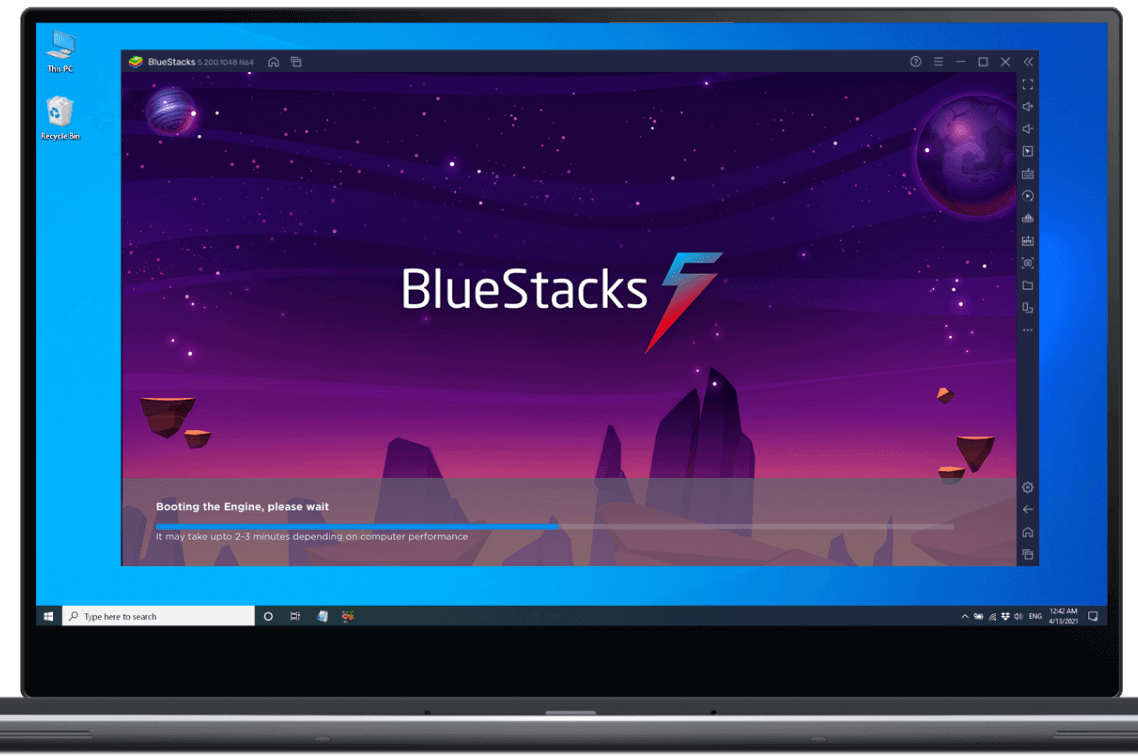 Although, if you are new to BlueStacks Emulator or Android emulators in general, you might be missing out on a lot of its handy and important features.
Therefore, I am here with all the major features offered by the BlueStacks for PC. By checking out the following major features of the BlueStacks Emulator, you can use it to its full potential:
Highly Compatible:

Even though there are many Android emulators, BlueStacks is highly popular, thanks to its high compatibility. Not only does it work on all Windows PCs, but it also supports almost all Android apps and games out there.

High Performance:

Apart from offering excellent support to different systems, BlueStacks also offers excellent performance. You can expect to get 60 FPS at all times while using this emulator. It also features an eco mode which is ideal for entry-level Windows PCs.

Easy to Use:

The user interface offered by BlueStacks Emulator is quite simple. Thus, it can be a great option for beginners who are new to Android emulators. 

Multi-Instance:

If you want to run multiple copies or instances of the same Android app or game on your computer, BlueStacks also allows you to do that, which can be handy for many users.

Gaming Mode:

If you want to use BlueStacks Emulator for gaming, it can be a great option. Not only does it offer high resolution at high frame rates, but you also get extensive support for gaming controllers as well as mouse and keyboard combos.
Must Check: Dolphin Emulator Apk
Conclusion
Once you have been through this detailed guide, you must now have learned how to download BlueStacks for PC. Not only that, but I have also shown you how to install BlueStacks Emulator for Windows 11/10/8/7.
And after you have downloaded and installed BlueStacks on your computer, you can easily run all kinds of Android apps and games on your Windows PC with ease. If you are new to such emulator apps, I have also explained its functioning up above.
Along with that, you will also find most of the major features regarding the BlueStacks up above. By checking these features, you can easily use the BlueStacks Emulator to the fullest for using all sorts of Android apps and games on your Windows PC.
Although, if there is still any doubt that you have or want to share some tips regarding BlueStacks for Windows PC, you can post all of those in the comments section down below.