Are you looking for Flashify Apk for Android? If yes, then you have landed on the right page. Here I am going to share the links to download Flashify app latest version.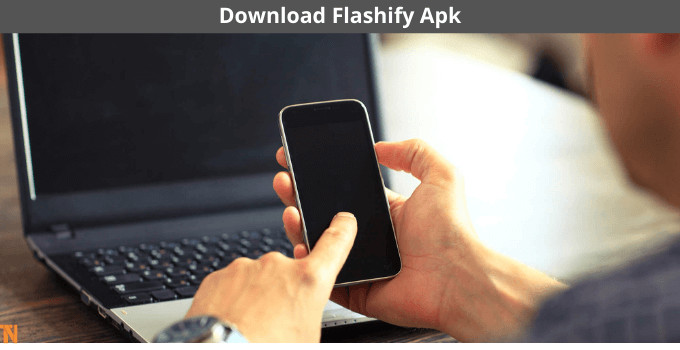 Along with the Flashify Apk file, I have also included small guides on installing Flashify App 1.9.2 and how to use it. So, without any further delay, let's get started-
So, you own a rooted Android smartphone and want to make customizations. What would be better customization than installing a custom ROM? Well, for newbies, flashing a custom ROM and images on Android could be a very tedious process.
And a single mistake while flashing can mess everything. Even you might end up with a dead device. But you don't have to worry because, over the internet, there are tons of useful applications available for rooted Android smartphones.
If you still haven't gained root access, then you can check out these best rooting apps to root Android without a PC. Our list includes some popular apps like Kingroot, Framaroot, iroot, and more. Before rooting your device you need to make sure you have an unlocked bootloader on your Android device.
What is Flashify Apk?
Flashify is a popular application recommended by numerous professionals. Basically, as its name suggests, it is a flashing tool that allows you to flash image files and create a full backup of your Android smartphone.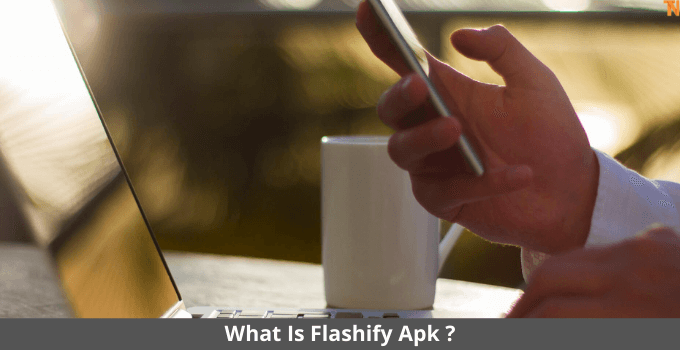 With the help of Flashify Apk, you can flash different types of image files such as toolset images, kernel images, and even entire custom build ROMs. Christian Göllner developed Flashify to help newbies perform tasks that can be risky if not done correctly.
However, it is not just limited to flashing. Instead, it allows you to execute many other actions. Creating a backup image file to wiping cache and data is a complete solution for a rooted Android smartphone. It is an excellent app for anyone who wants to get the full potential of their traditional smartphone.
| | |
| --- | --- |
| App Name | Flashify |
| Size | 12 MB |
| Version | 1.9.2 |
| Downloads | Flashify Apk |
| Developer | Christian Göllner |
Download Flashify Apk Latest Version
As you have got enough information about Flashify Android Apk, here is the time to share the download links with you.
Since Google Play Store does not support rooted applications, you have to download them from third-party sources like us. I won't drag it anymore, so here are the links to download Flashify App for Android smartphones.
Note: In case if you face links that are not working or any other similar problem. Please report it to me so that I can update the article with the latest working links.
Nevertheless, I frequently update the articles with the latest links, but sometimes, it can take extra time. So, reporting to us is an excellent way to inform us about the issue. I have also shared some rooting apps like One click root, Kingoroot app, Towelroot apk.
How to Install Flashify App on Android?
I have seen many people facing issues while installing third-party applications on rooted smartphones. Though the process is not that tough, still to help you with that, I will add a small step-by-step guide on installing Flashify Apk.
So, if you are one of them, then you can follow the guide. Otherwise, you can skip this section of the article. One thing that majorly creates issues while installing third-party applications is that it disables installation from third-party sources.
To ensure that we don't face that issue, we first need to allow our smartphone to install Apk files from third-party sources. For that, you need to follow these steps.
Go to the Android Settings and scroll down until you see the Security option and tap on that. Now you have to scroll down to the Device Administration section, and here you have to enable the Unknown Sources option. And that's it. We are ready to process the installation of the Flashify App. Follow the steps below to do that.
Step-1:
First of all, download Flashify Apk file from the download section above.
Step-2:
Now locate the Flashify Apk file inside the download folder and tap on it to process installation.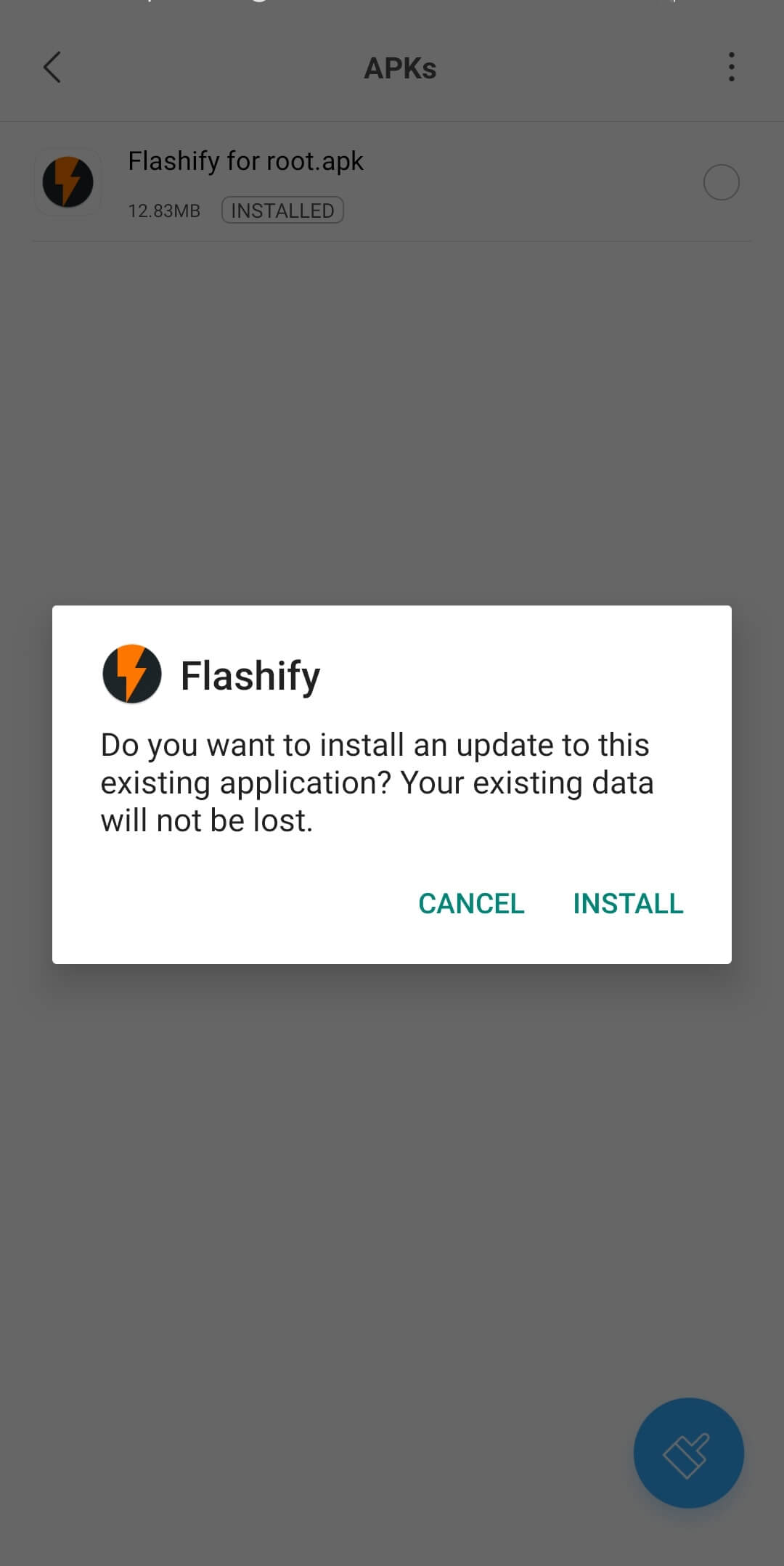 Step-3:
After that, it will ask for some device access permissions. Just tap on next and process the installation.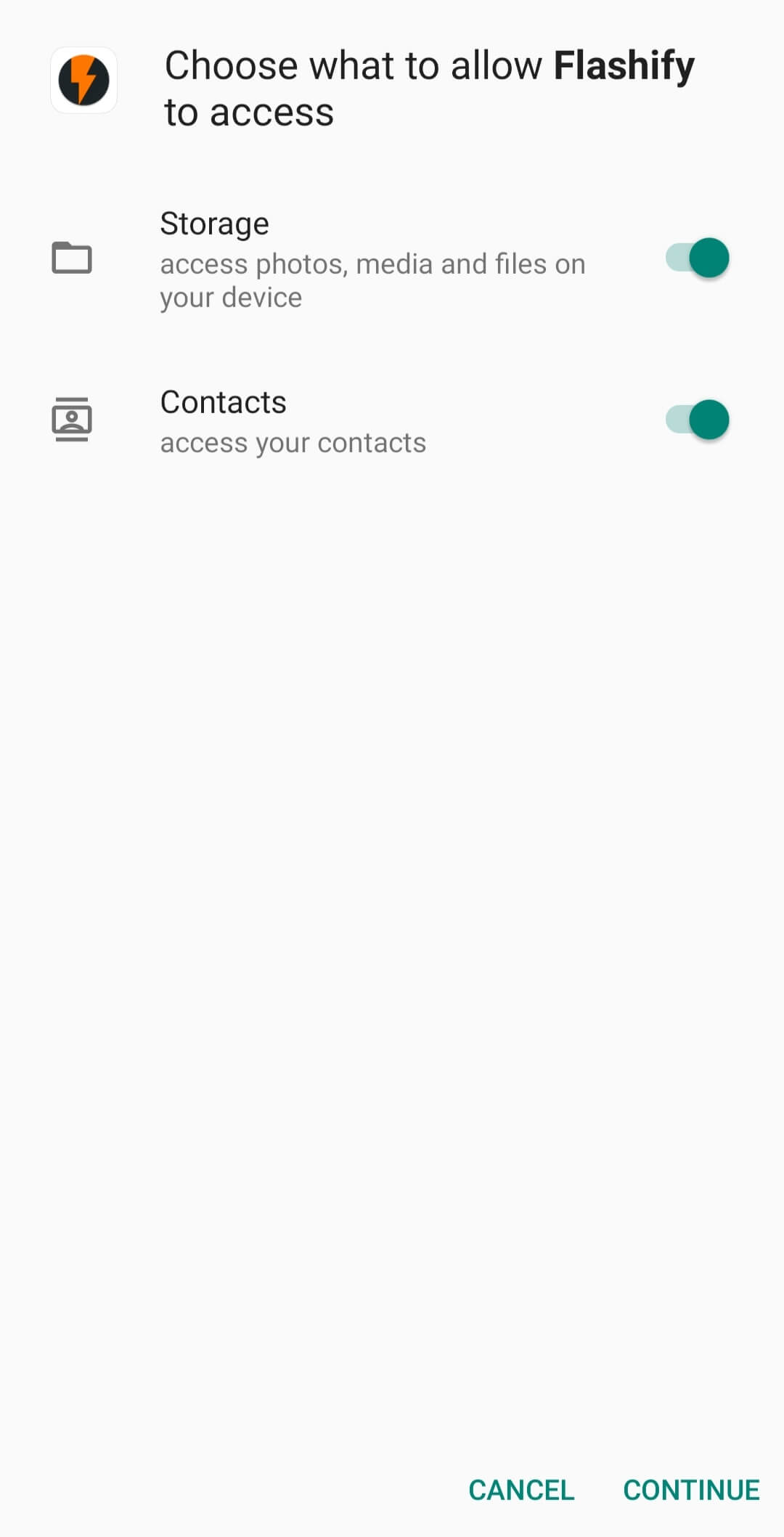 That's it. Within a few seconds, you will get the installed message appearing on your screen. After that, you can start using the Flashify app right away. However, please share that with us in the comment section if you face any issues, and our team will try to reach you ASAP.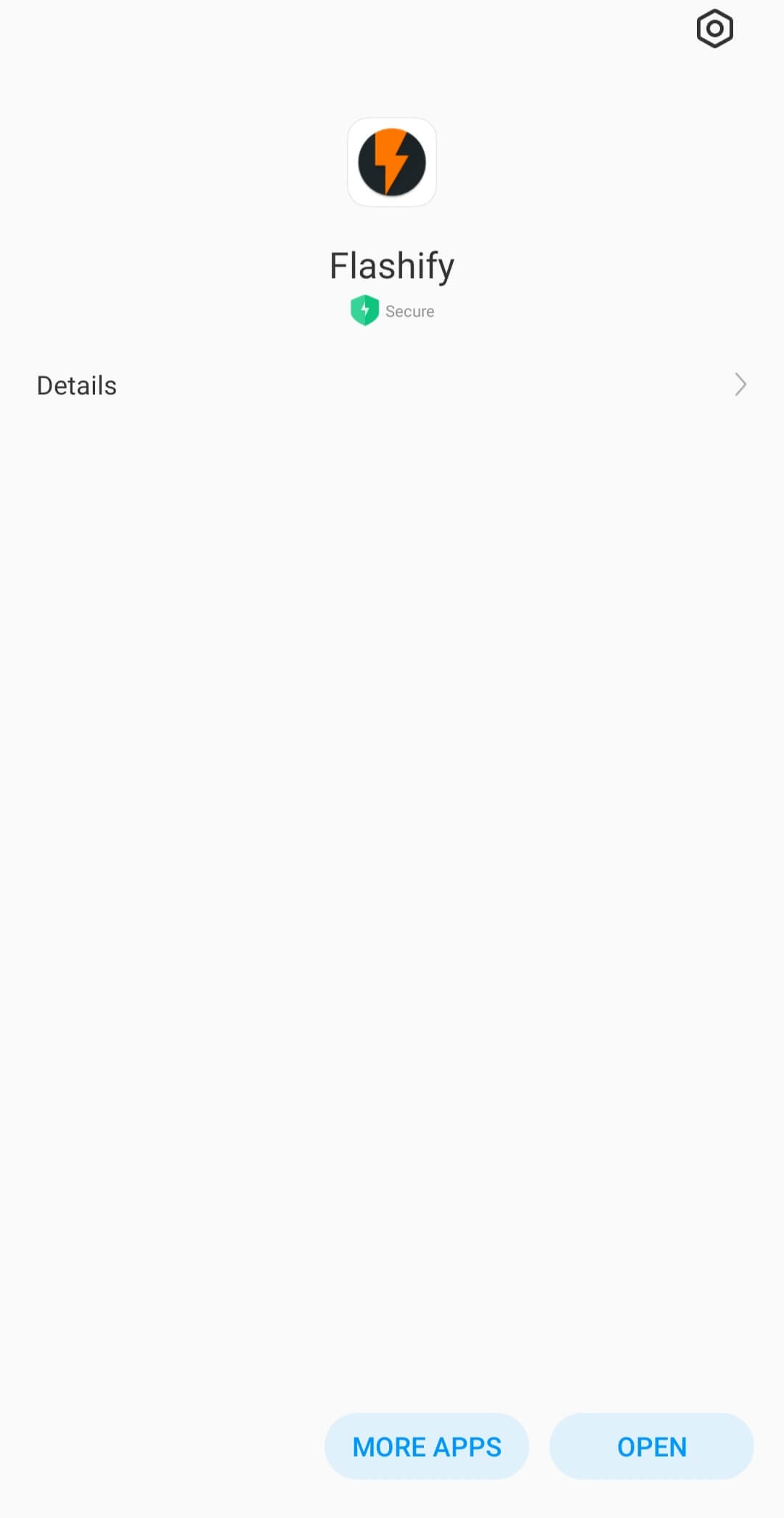 Features of Flashify App
The Flashify Apk comes with tons of excellent features. If I include all of them here, the article will become much longer. That's why I am mentioning only the best parts of Flashify Android Apk.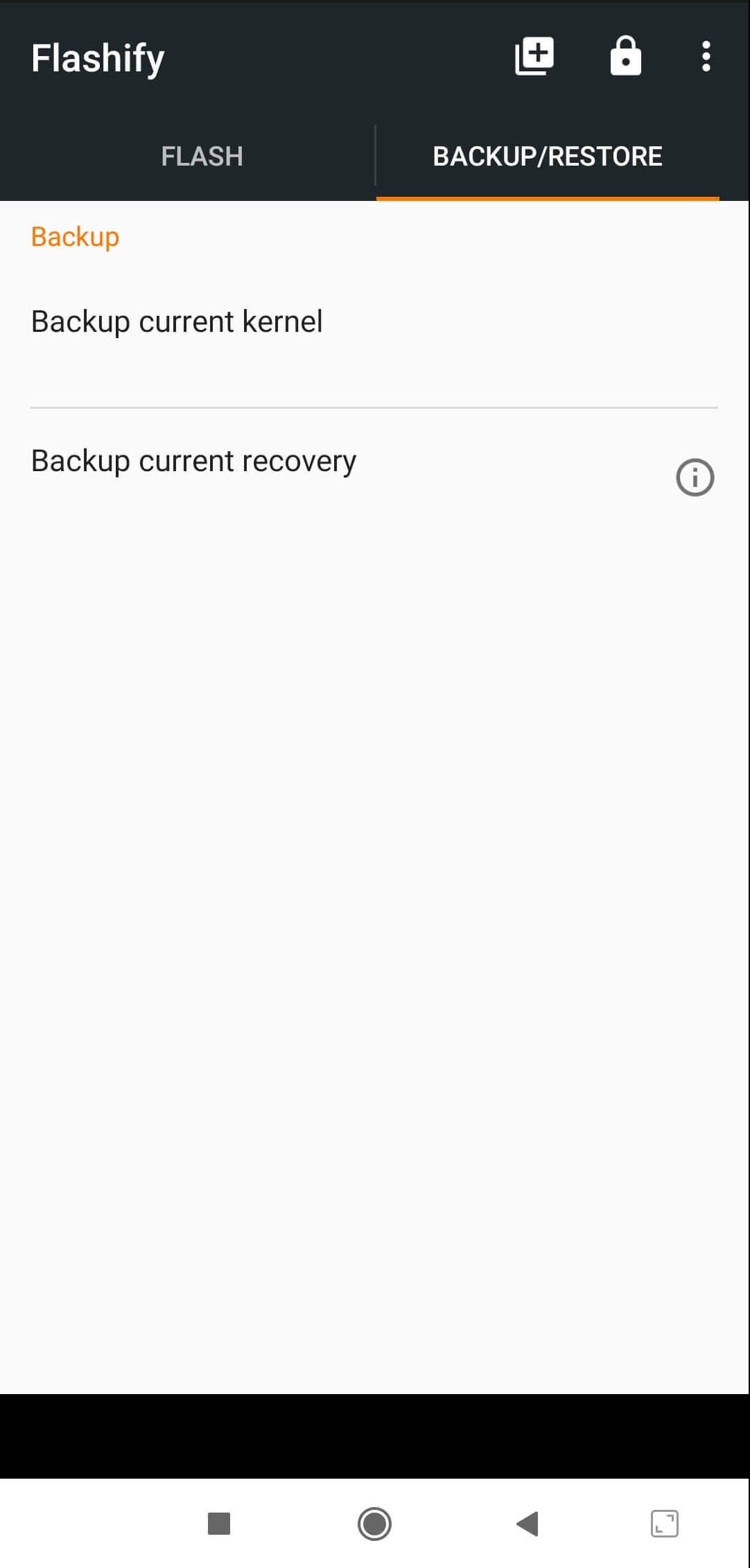 Flash Multiple Image Files: Flashing image files is tedious because of one mistake: flashing might brick your smartphone straight away. That's why I never recommend anyone to flash image files manually. Instead of flashing manually, I suggest using Flashify App to help you flash multiple types of image files quickly.
Queue Features: In a recent few updates, Flashify developers included a feature that allows you to queue multiple image files for flashing. It is beneficial while installing custom ROMs because, in those conditions, you have to flash multiple image files that include ROM image, Kernel image, App image, etc. You need to select the files in an appropriate order to flash and process further. It will flash all the image files according to the order one after another.
Compatibility: One thing that makes Flashify Apk the best flashing tool is the compatibility it offers. The app is supposed to run on almost all Android devices. You don't have to worry about the OS and its version as far as it is an Android smartphone. Nevertheless, if your device is way old and faces any issues, you can use an older version of Flashify. But the chances of that are pretty less.
Cloud Backup:

For a rooted Android smartphone, you can find dozens of applications to create a full backup. But the thing that makes Flashify much better than others is the Cloud Backup option.

In a recent update, Flashify developers included a Cloud Backup feature that allows you to create and upload your backup file directly to Dropbox.

You need to connect your Dropbox account to Flashify, and it will perform the rest of the task. Similarly, it can also help you in restoring the latest backup to your device. As the flashing process requires formatting the entire smartphone, it is always wise to save the cloud's backup.
Entirely Free and 100% safe:

One risk of installing the third-party application on a rooted smartphone is that if the Apk file consists of some malicious code, it can create a backdoor for hackers.

That's why rooted smartphone users have to stay extra cautious while downloading and installing third-party apps.

But when it comes to Flashify, you don't have to worry that much. It is a well-trusted application recommended by many professional developers. Even I upload Apk files after performing several security tests so that our visitors won't face any issue. Also, Flashify is an open-source Apk file. So, you don't have to worry at all. You can download and start using the app.
Those were some of the best features of Flashify Android Apk. Now it is the time for the section you are eagerly waiting for. From the download section below, you can download Flashify latest version on your Android smartphone.
Must Read:
Final Words
So, there you have it, links to download Flashify Apk for Android smartphones. It is a potent tool for a rooted smartphone. It can unleash the ability to customize your smartphone to enhance the UI's look, speed, performance, and many other things.
From installing custom ROMs for better user experience to changing the Kernel for unmatchable performance changes, you can do many things with this.
But before doing that, I suggest you understand the risks of doing such tasks. Because rooting and flashing images are hazardous tasks, and after rooting your Android device, you will be most likely to void your smartphone's warranty – unless you are an OnePlus user.
And a small mishap while performing such tasks can lead your smartphone to a dead device. So, it is always a good idea to gather enough information about the job you will serve.
With that being said, it is time to wrap up the article. I hope it was a helpful article for you. If you have any doubts, then you can shoot them below. And our team will try to respond to them ASAP.