Today, I will share the 7 best DNS changer apps for Android phones. Whether you are using a WiFi network or the mobile data connection on your smartphone for internet connectivity, you must be using the correct settings.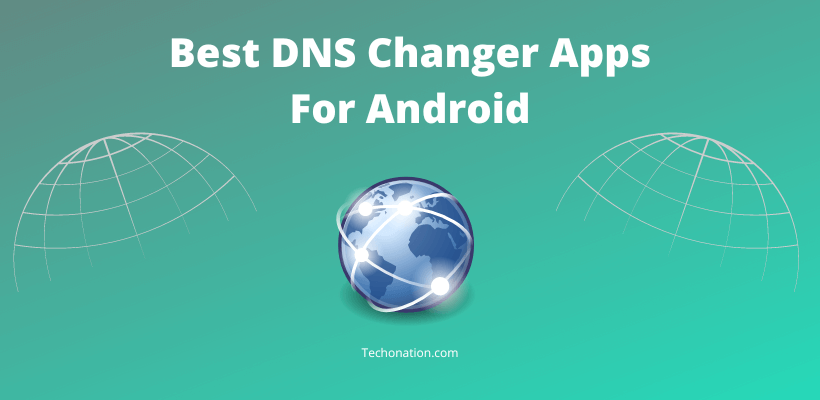 You can be assured that you are getting the best internet connectivity performance by using the correct internet settings. And this includes not only the internet speeds but also the network stability. Because of this, there are various settings that you can play around with and tweak on your Android smartphone.
One such setting or option that you will find in all Android smartphones is the DNS setting. DNS or Domain Name System is responsible for converting the domain name of a given website to its IP address. As a result, if the DNS settings of your Android device are not correct, it can take a lot of time to access any given website.
Unfortunately, changing DNS settings on your Android device is not the easiest thing to do. Thus, you can consider going with one of the 7 best Android DNS changer apps given below in this list. You can also learn more about DNS and DNS changer apps in this list.
Must Read: Best DNS Benchmarking Tools
What Is A DNS Changer App?
Before we go ahead and look at the various Android DNS changer apps available, let's learn more about DNS changers in general. These apps are essentially made to allow the user to change the DNS of a network to any custom value of their choice.
While the default DNS address may offer decent performance while browsing the internet, a custom DNS can improve network performance. And this is exactly what DNS changer apps allow you to do. These apps will either set a custom DNS address on their own or allow you to set a custom one yourself.
7 Best DNS Changer Apps for Android
Now that you know more about DNS changer apps and how they can improve your network's performance, you might also be interested in installing one on your smartphone.
Such an app can significantly improve your network performance; many Android DNS changer apps are available.
And to help you get over any confusion, I am here with the following 7 best DNS changer apps for Android. You can go through these and their primary features and options listed along with them to pick the perfect one for you quickly:
1. Fast DNS Changer
While many Android DNS changer apps are available with all kinds of features, Fast DNS Changer focuses primarily on speed and ease of use.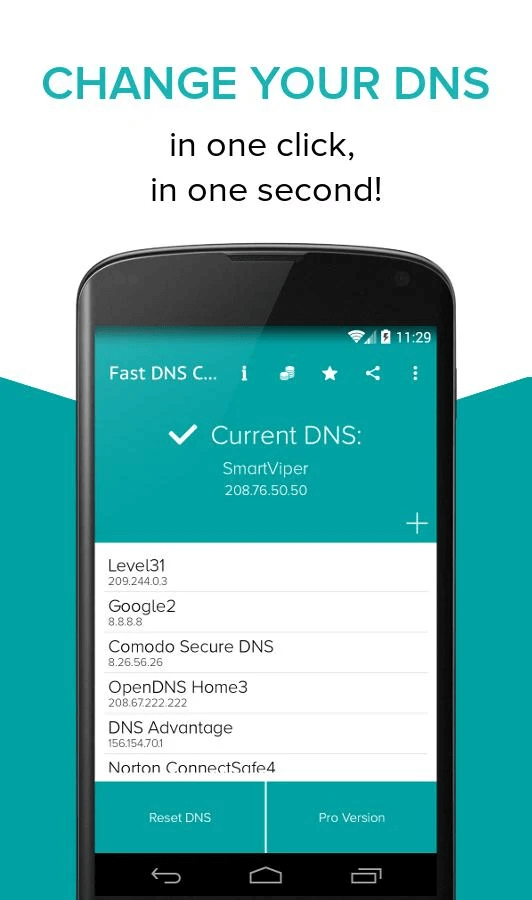 Fast DNS Changer is the perfect option if you want a simple DNS changer for Android that is only made for changing your DNS address. When compared to most other DNS apps available out there, it has a highly user-friendly user interface.
2. Blokada Slim
Even though most DNS Changers are made to increase and improve your network performance, Blokada Slim is made for something else.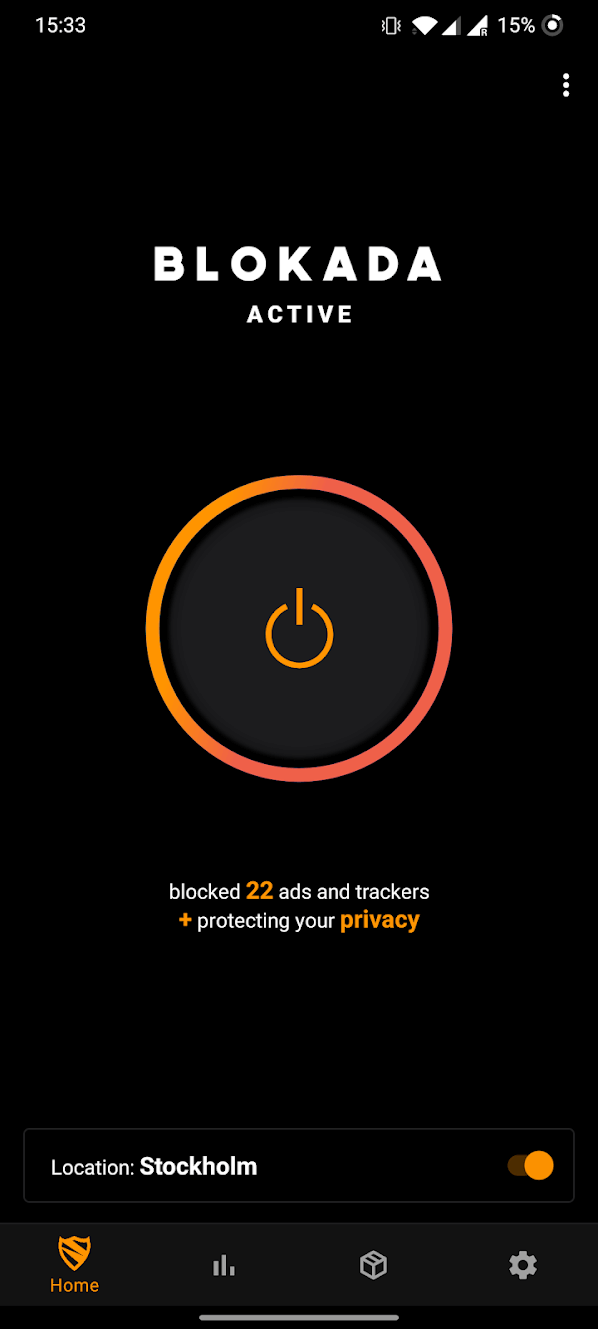 Instead of focusing on the speed of your network, it changes your DNS address to improve your online privacy. It does the same by blocking all online ads and preventing online tracking.
And since you can even use it to change your online location quite quickly, this DNS changer is the perfect option to improve your online web browsing experience.
3. Engelsiz
One of the most significant issues with many DNS changer apps for Android is that they allow you to change the DNS address of either your WiFi network or your mobile connection but not both at the same time.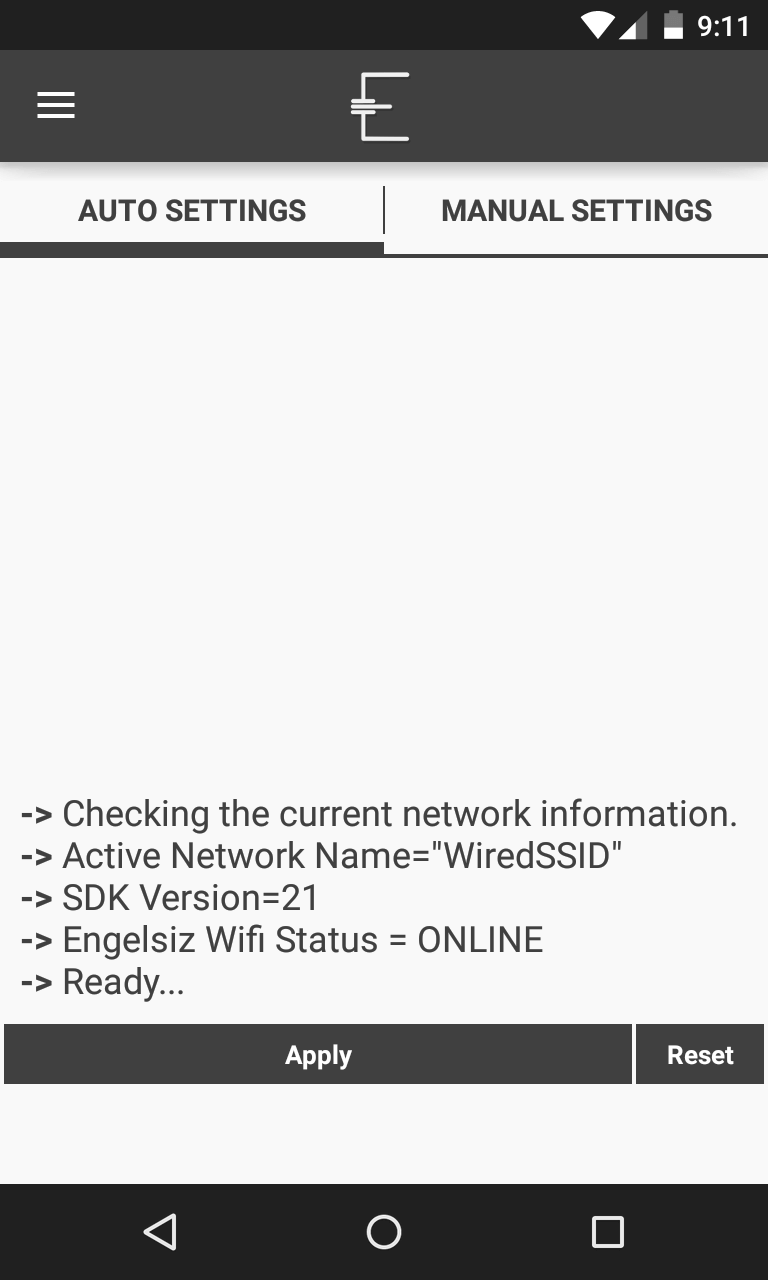 And the few DNS apps which do allow you to do the same usually require you to have root access. Thankfully, this is exactly what Engelsiz enables you to do.
You can either use its automatic settings or go for manual settings to easily change the DNS address of both your WiFi and mobile network without needing root access.
4. Nebulo
Nebulo is a much newer option when considering DNS changer Android apps available. Since this app is entirely new, it comes with all the brand-new features and options you would expect.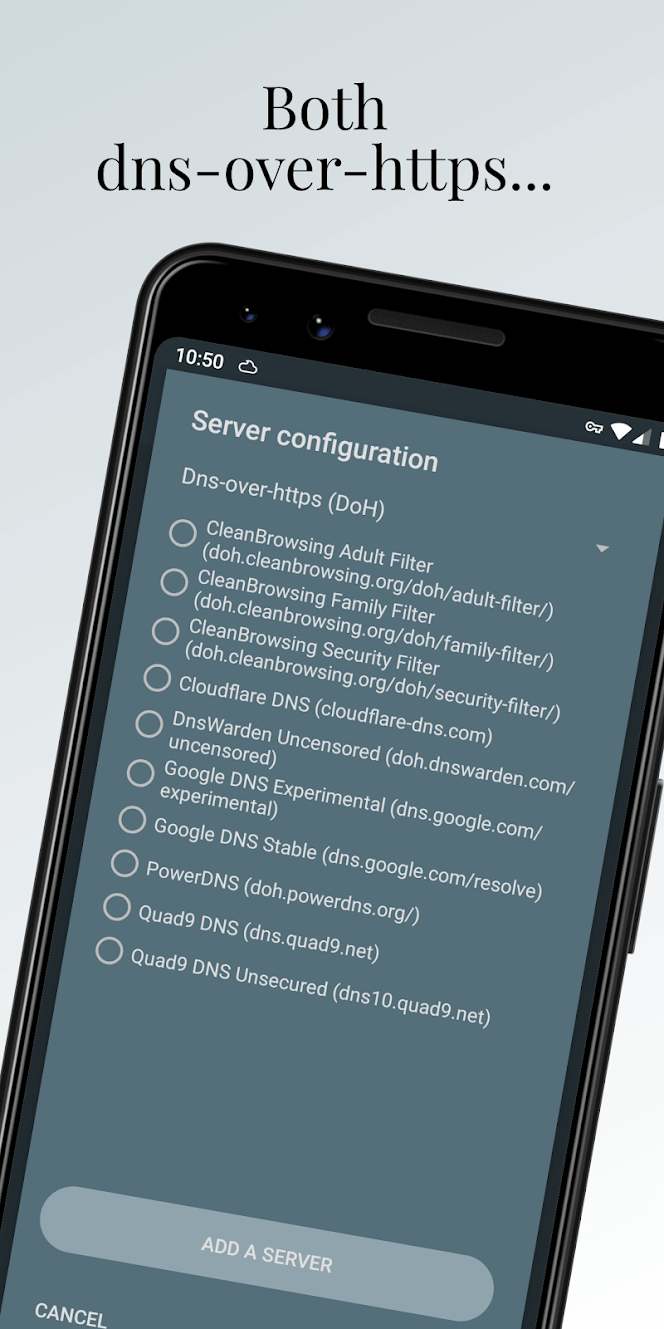 For starters, it allows you to change DNS settings over HTTPS, TLS, and DOH3, which improves your online security. If you don't want to use custom DNS settings, you can use its built-in DNS server options like Google DNS, Cloudflare DNS, PowerDNS, and others.
5. DNS Changer – Lilly
Unlike many other applications, DNS Changer – Lilly is free to use. And the best part is that this free DNS changer app does not even have ads.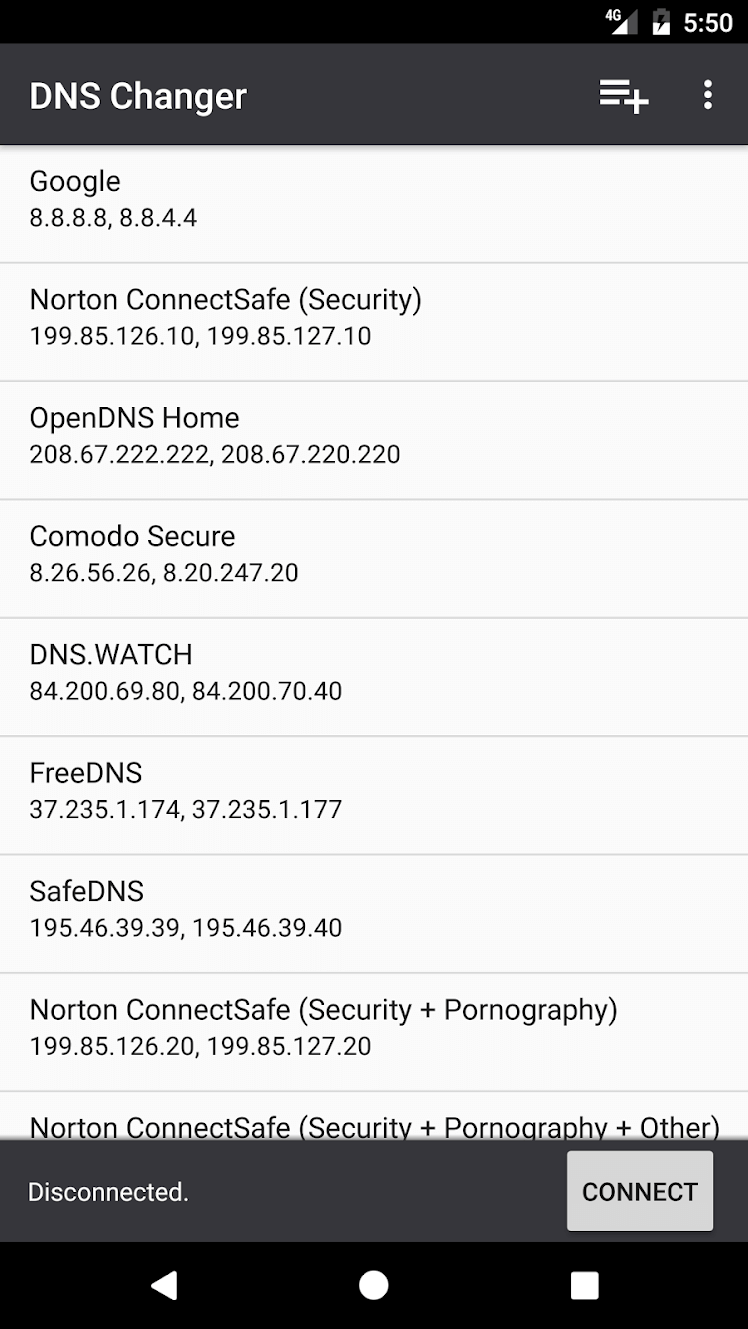 As a result, you can easily use its extensive list of various DNS servers to improve your internet connection without getting distracted by ads quickly.
6. Change DNS
If you do not want any advanced options and features in your DNS changing app, then Change DNS is the perfect option for you. After you open this DNS app, you will get a chance to select the DNS server of your choice.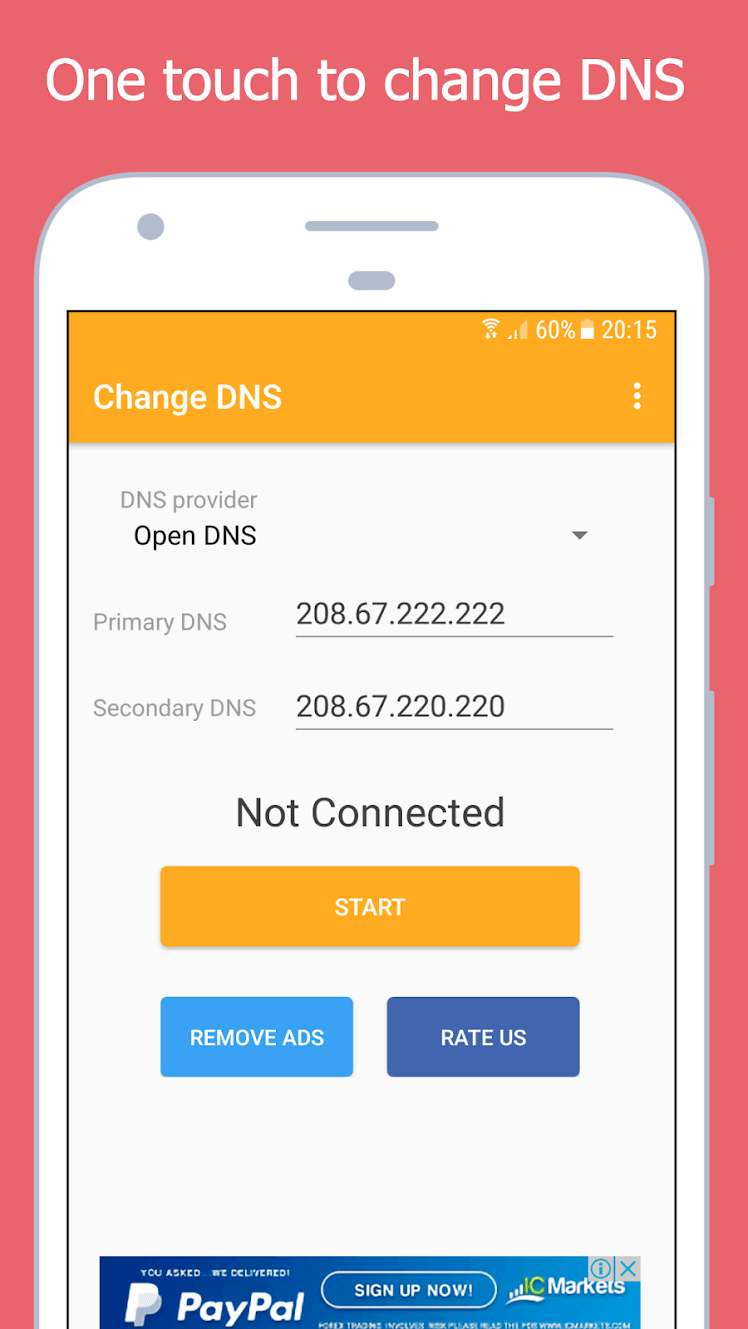 And once that is done, you can select Start to change DNS settings for Android.
7. DNSChanger for IPv4/IPv6
Whether you are using an IPv4 or an IPv6 internet connection, DNSChanger for IPv4/IPv6 has covered you. Not only does it support all kinds of networks, but you can use virtually any DNS address with it.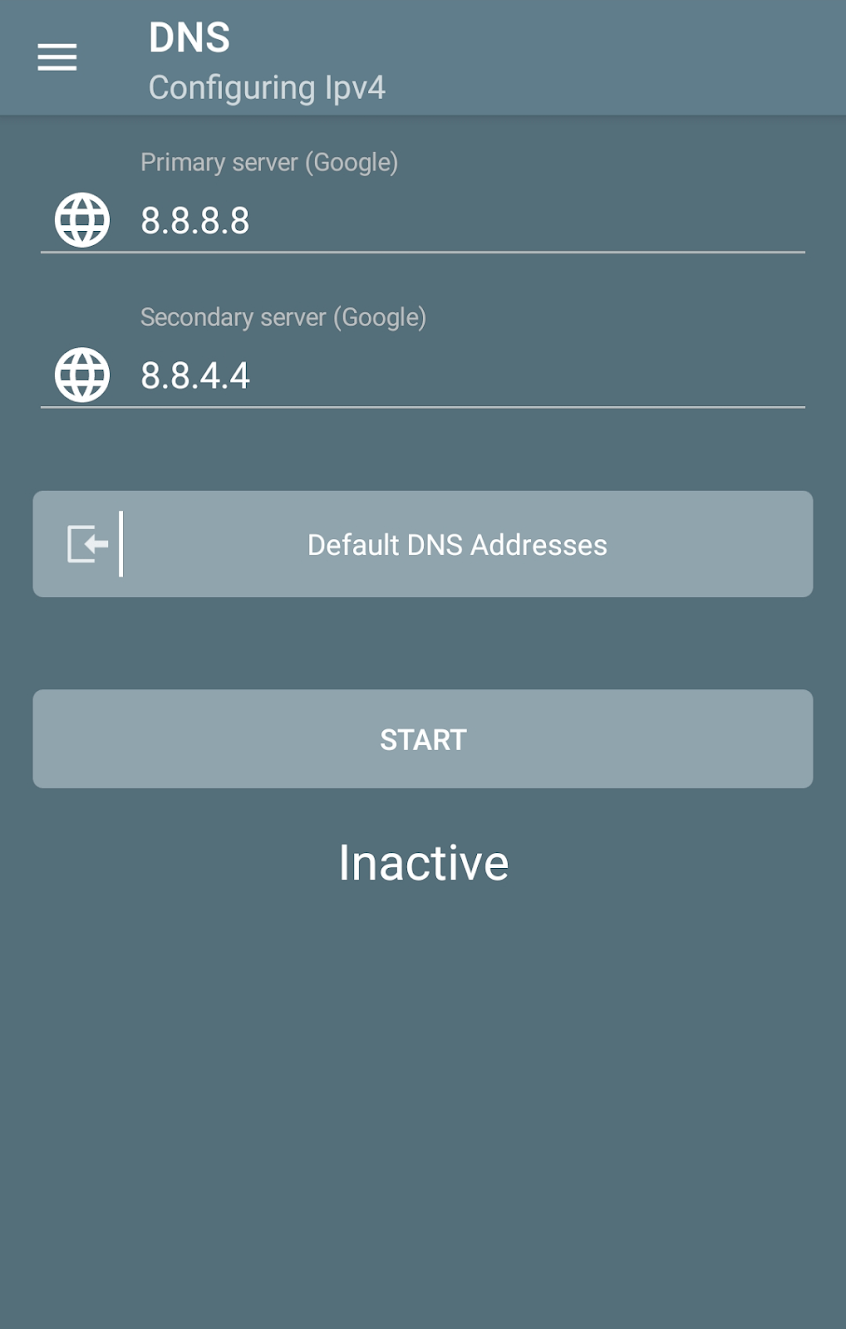 This is made possible thanks to its extensive support for manual DNS settings.
Must Read: Best Fake Email Generators
Conclusion
If you are experiencing issues with your internet connection related to its speed or stability, you should consider playing around with the network settings. And while there are many network options to choose from, the DNS address of your network plays a vital role.
However, changing the DNS address on your Android smartphone can be a little confusing. As a result, I have already given the seven best DNS changer apps for Android up above in this list.
Next to all these seven best DNS changer apps for Android, you can also learn about their primary features and options to easily pick the perfect one.
If these Android DNS changer apps help improve your network performance, feel free to leave your thoughts and questions in the comments section.