Are you looking for the best fake email generators? Today, I am going to share the top 10 free fake email generator websites. If you are a geek like me, you'd have registered on a site innumerable times for free perks.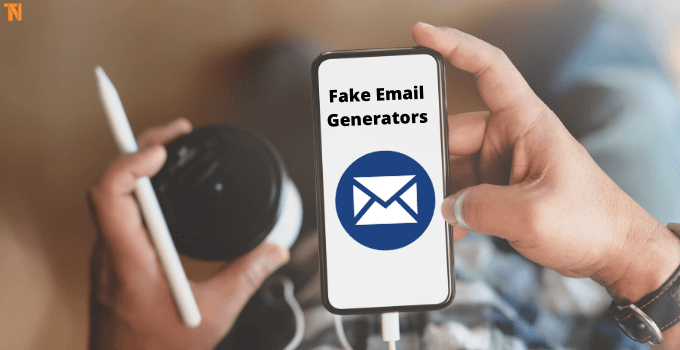 However, you might run out of email accounts in this process. That's where the disposable email generators save us. They provide us free to use temporary emails to register on these websites to collect free perks. The internet is filled with fake email generator sites to choose from.
However, some of these websites are fake. Therefore, after thorough research, I've compiled a list of the 10 best free fake email generators in this article. After going through the description of each of them, choose the one that fits your requirements.
10 Best Fake Email Generators in 2023
The best fake email generators available on the list are easy to use with a minimal user interface. Even if you are not a geek, the websites can be operated with ease.
Most of these disposable email sites don't require you to create an account. However, if you want your email address to be saved, then you should create an account there.
1- Email Fake
Being the most popular website amongst the ones on the list, Email Fake is a great fake email generator. A feature-rich platform with ready-to-use tools. You can create a fake email in just two simple steps. There are no limitations on what type of emails you can generate.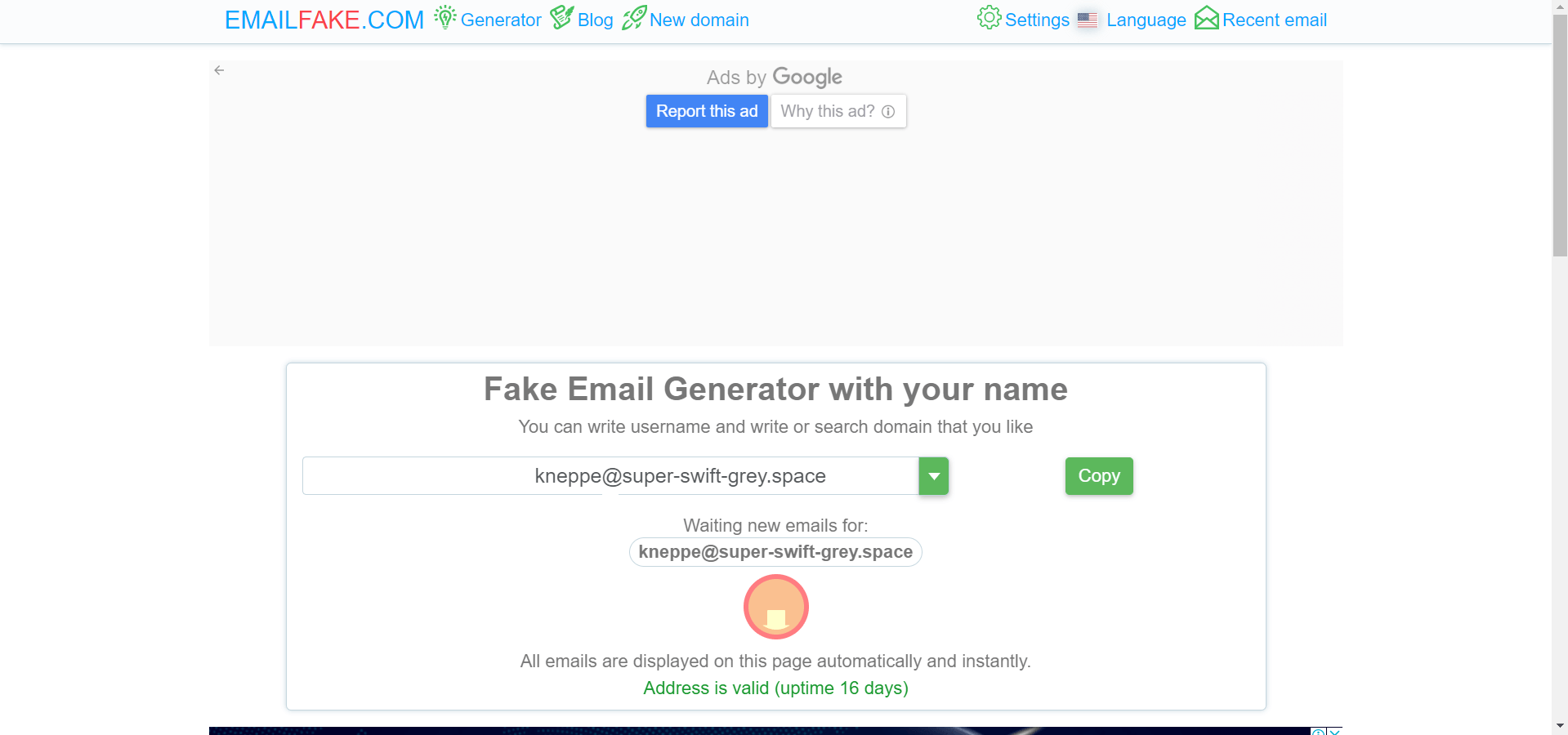 Fake emails can be generated with a simple two-step process. As soon as you navigate to the website, it will guide you. Also, the email generated is valid to use for the next 231 days.
A user can create as many fake emails as required. They can be used to signup on to the majority of famous websites with ease. I have also shared the best 10-minute mail alternatives for disposable emails.
Link- https://emailfake.com/
2- Guerrilla Mail
Guerrilla Mail is another astonishing platform that one can use to create a fake email. With no registration process required, the user can directly enter the email details and proceed.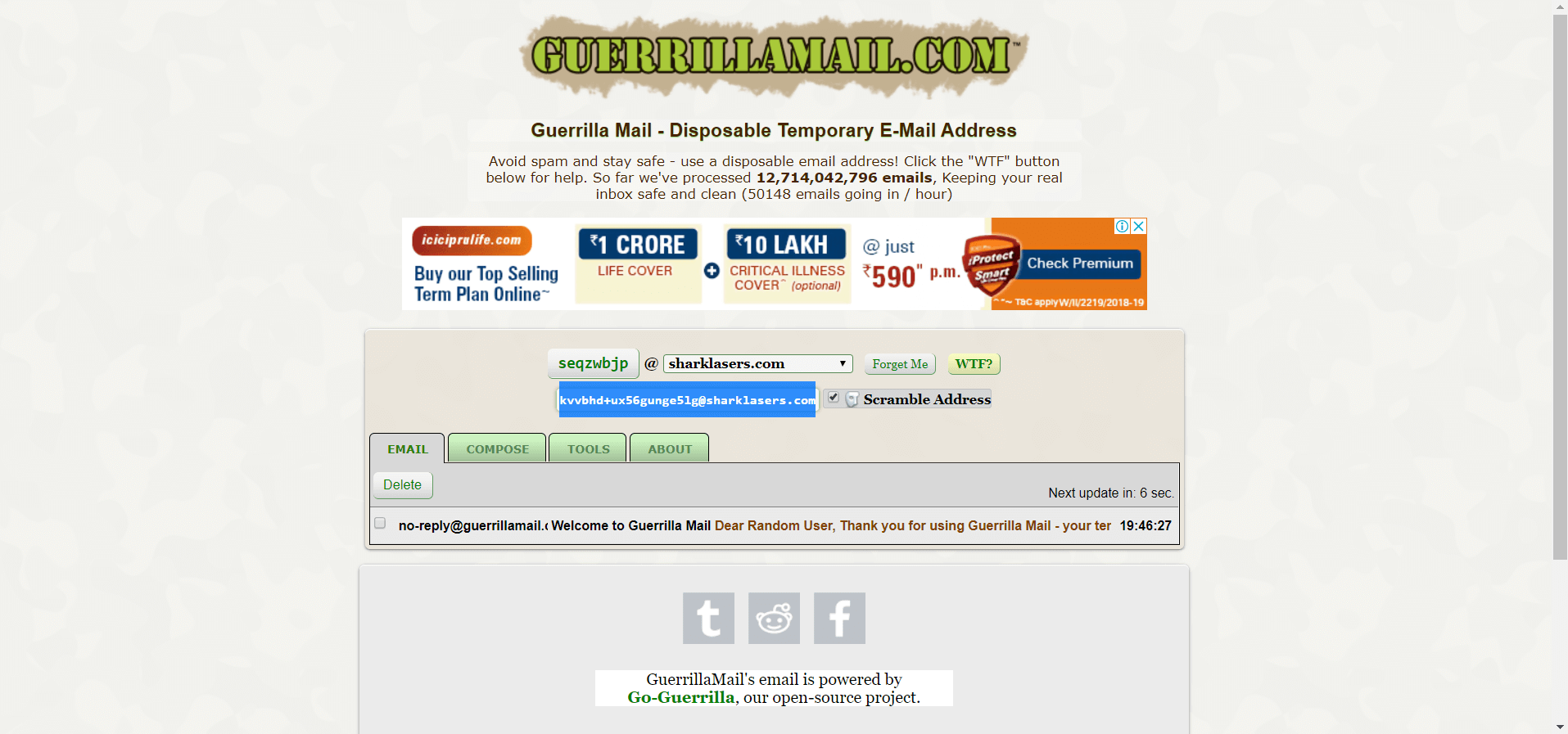 The emails last for around an hour, and then they vanish. In this way, you can be protected from spam or misleading content. The Guerrilla Mail can be used with a smartphone as well.
Using the application of the same, you can create and manage all the fake emails with ease. Once done, use them to receive OTPs and confirmation links from different websites to enjoy their content. 
Link- https://www.guerrillamail.com/
3- Temp Mail
As the name suggests, Temp Email helps you create a temporary email address. The emails you want can be directly sent and received from these temporary addresses.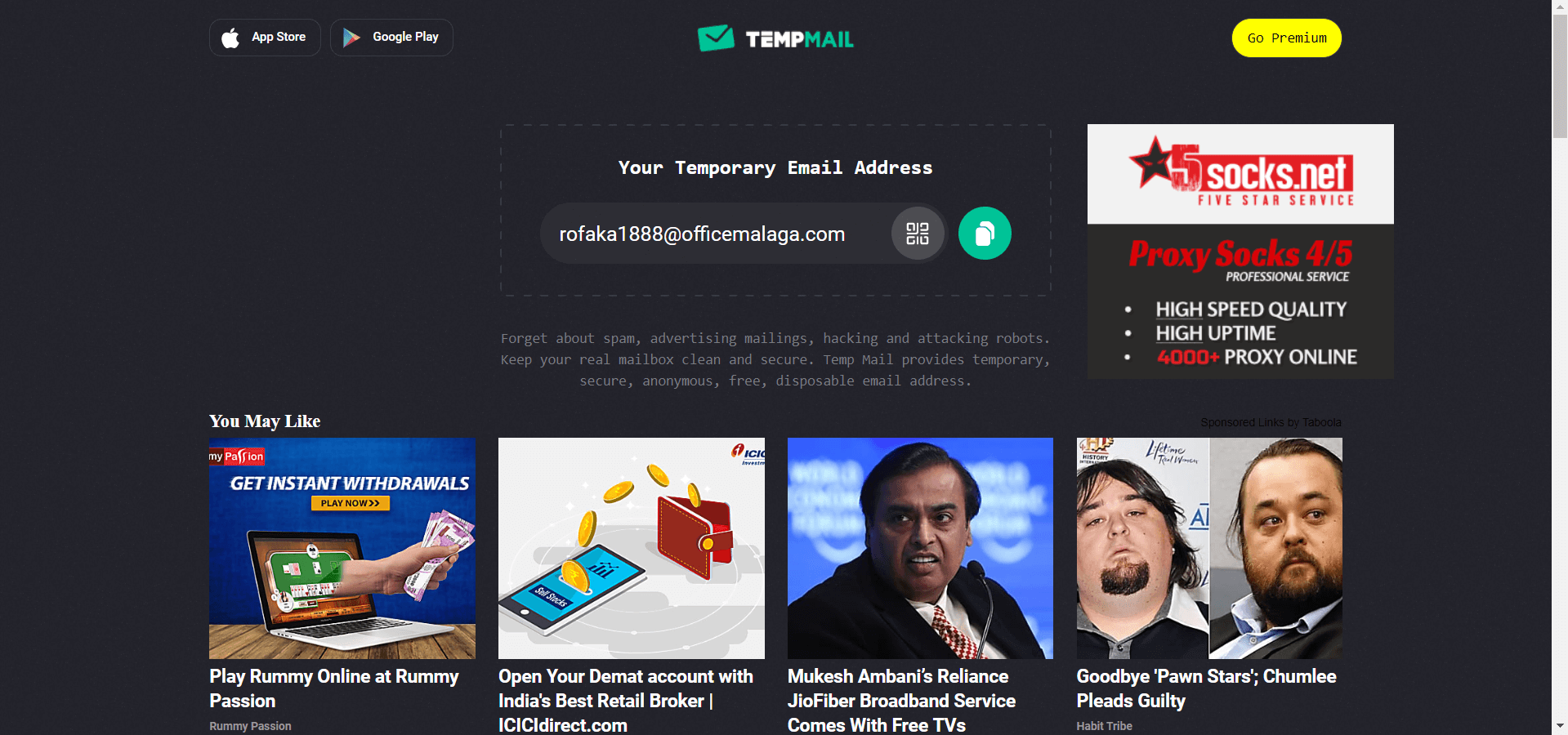 In this way, you can stay away from spam and misleading emails. There is no limit to creating fake email addresses as such with Temp Email. The emails created with this platform are fast and secure to use.
To create an email, just navigate to the website and enter the details you need to use. Once done, the fake email address will be ready to use. Temp Mail is one of the best fake generators to create disposable email addresses.
Link- https://temp-mail.org/en/
Must Read: Sites Like Rainierland
4- Fake Email Generator
The name suggests what this website does, i.e., creates fake email addresses if you don't want to receive spam or misleading emails regularly.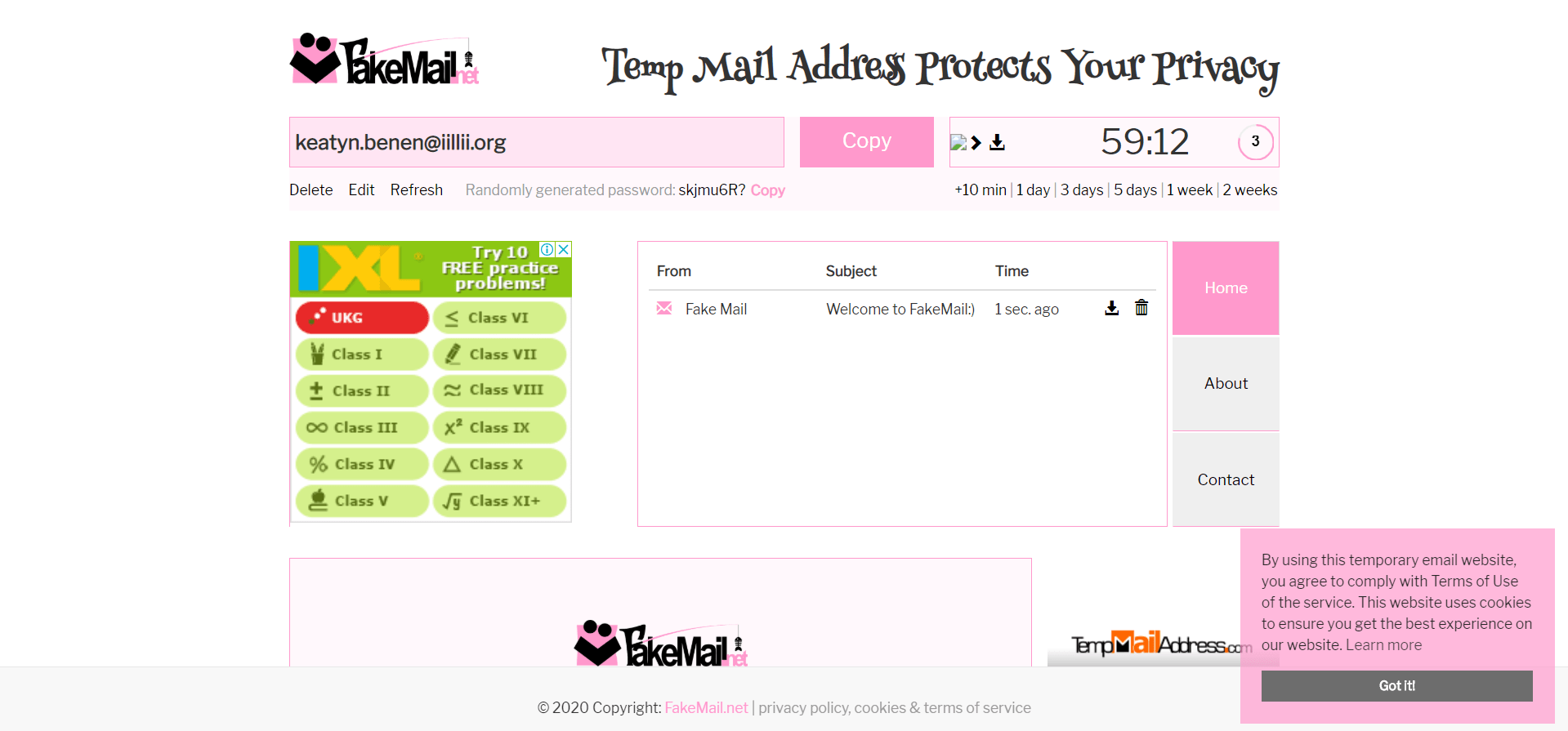 The most remarkable feature of this website is that the emails can be created with country-specific domain names. Thus, the user can access content from country-specific sites with ease.
To access the website, there is no need to register yourself. Just navigate to the site, and you are good to go. Once created, you can use the email to send and receive emails quickly.
5- Dispostable
Another incredible platform to create fake emails online is Dispostable. It allows the user to create various email addresses according to the requirements. The most remarkable feature of this platform is that the emails generated are manually disposable.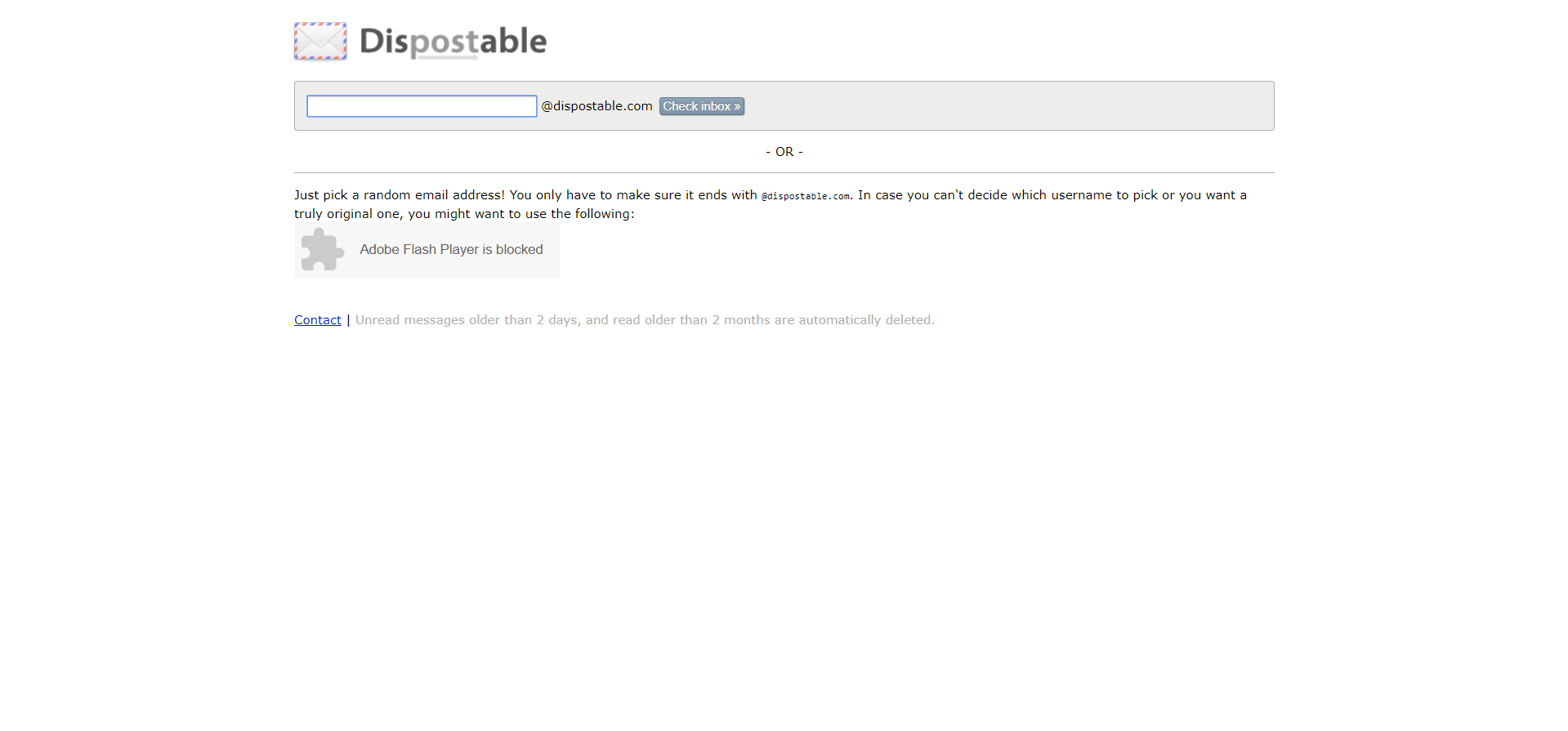 This means that once you've generated an email, you can dispose it manually. Not just that, the user can use this temporary email as long as needed.
Talking about the interface, the user interface looks pretty neat and straightforward to use. Thus, one should not face any problems while generating a fake email address.
Link- https://www.dispostable.com/
Also Check: Anime Streaming Sites
6- Mint Email
One of the simplest yet best fake email generators to create fake emails is the Mint Email. The website pretty much has major options like generating emails on the homepage and some FAQs.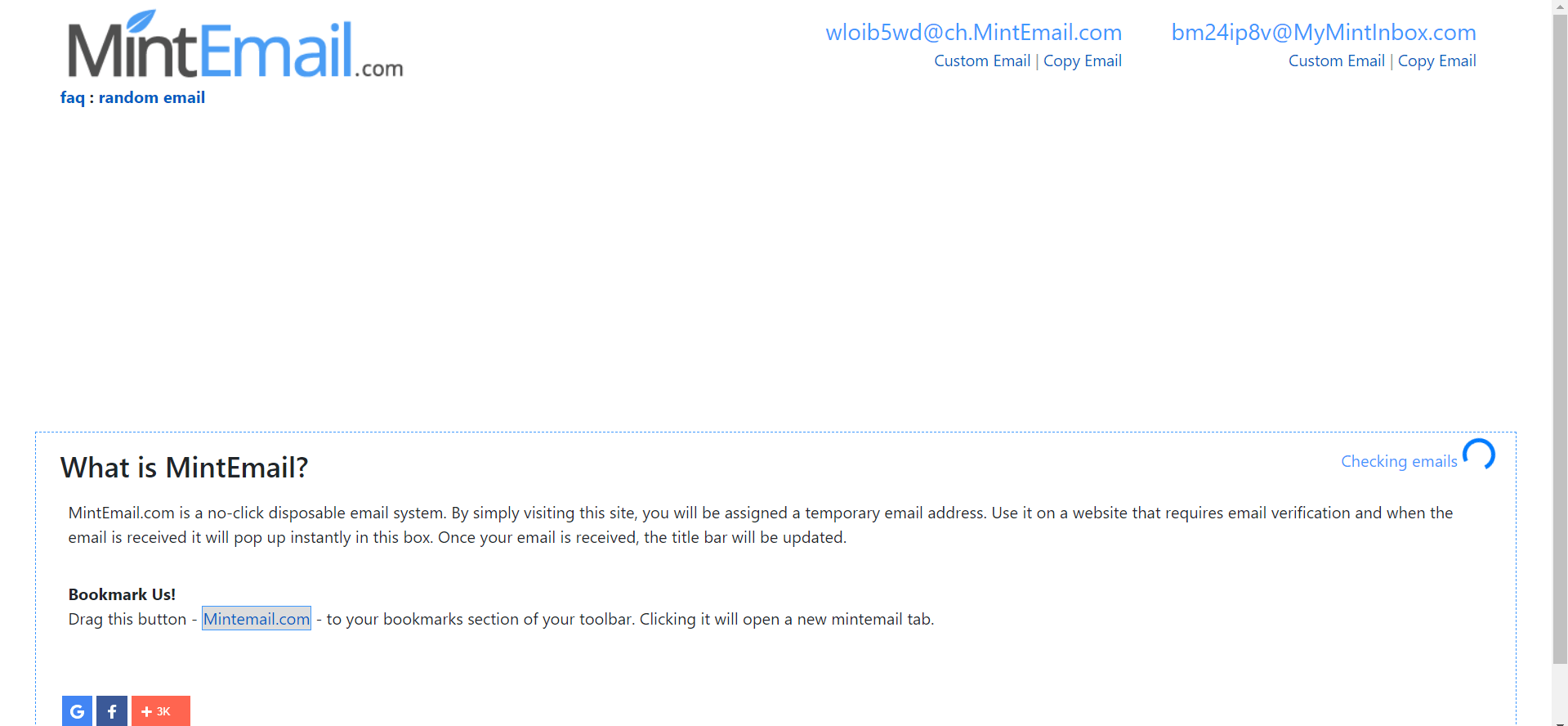 Thus, this is an excellent choice to go for over other sites on the list. The services of this platform can be used to create fake email addresses within a couple of seconds.
As soon as you create a fake email address, you can access any website with it. The emails sent and received can be moved to the trash when you don't need them.
Link- https://www.mintemail.com/
Another great website to generate fake email addresses is YopMail. The platform is as cool as the name is. With a minimal interface and setup for generation, fake emails can be created within a couple of seconds.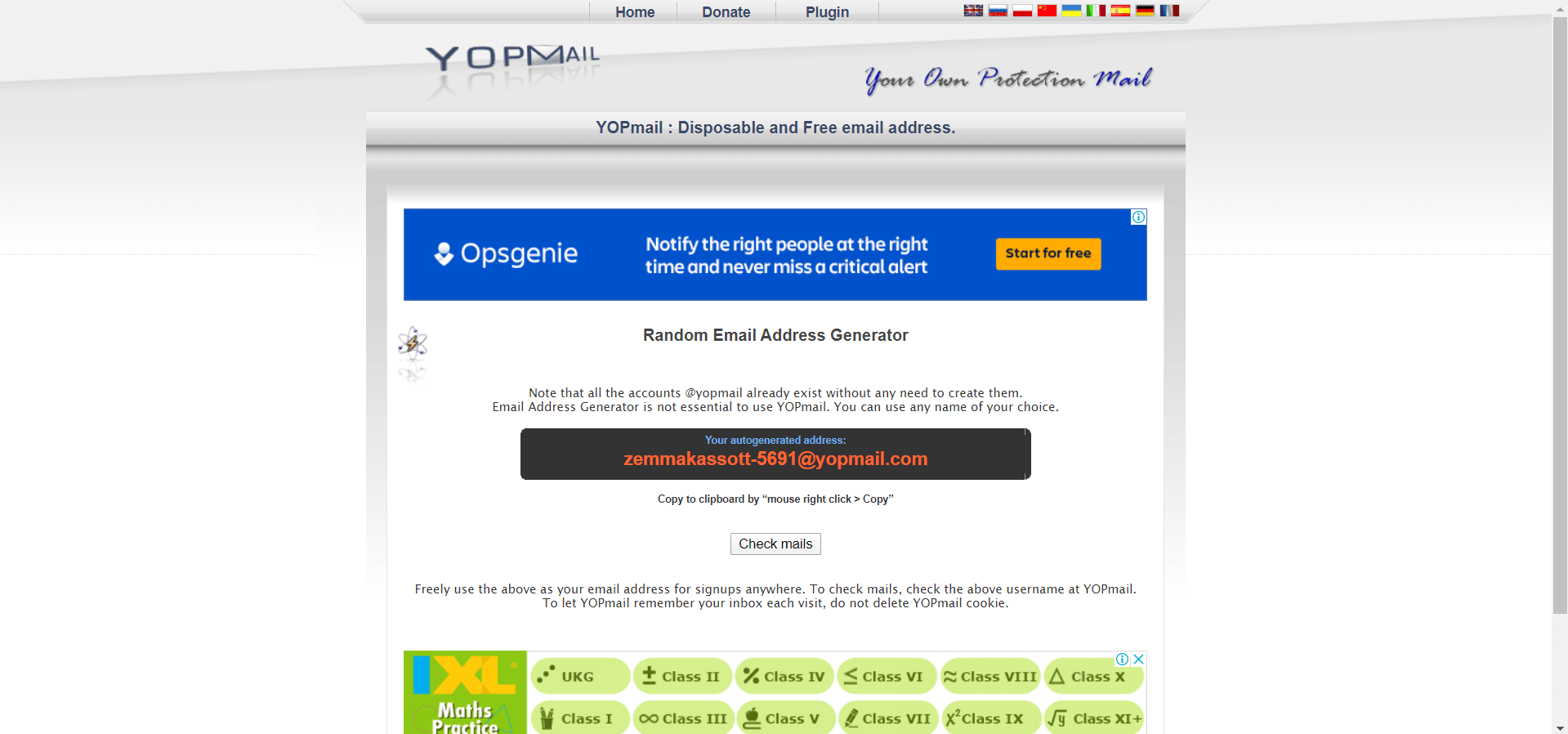 The unique feature to be noted about this website is that it uses cookies. The emails generated by the user are stored for a maximum of 8 days that can be accessed by cookies.
The user always gets a new Yop Mail unique disposable ID. If you wish to save your emails and data, you will have to register yourself using a real email ID. YopMail is counted as one of the best fake email generators. 
Link- http://www.yopmail.com/en/
Also Read: Sites Like Craigslist
8- Throwawaymail
Throwawaymail, as the name suggests, is a fantastic site to create a disposable email address for free. The user interface of the site is attractive and minimal to use.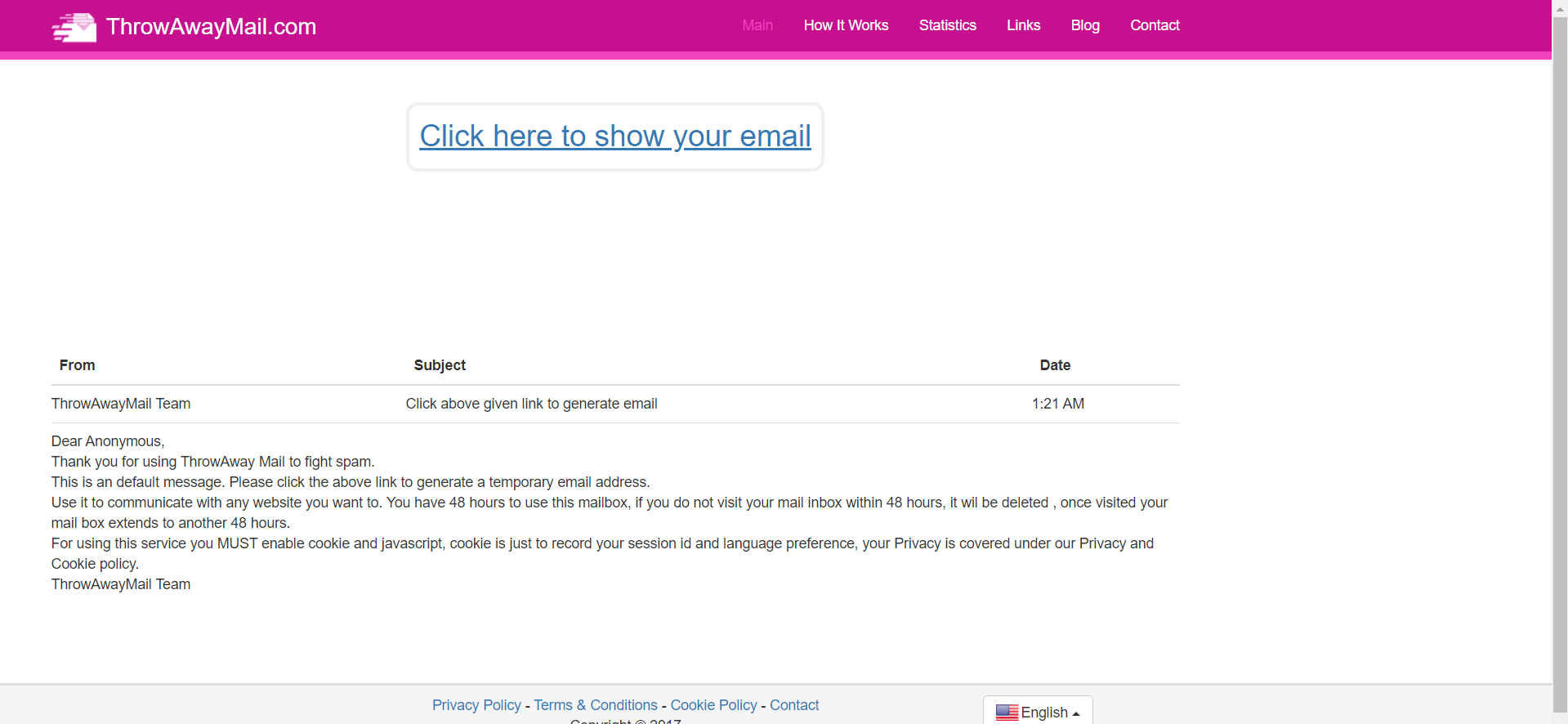 One can access the emails at easement. The emails sent and received can be checked from the homepage itself. Also, multiple fake email addresses can be created using the same account.
The registration process for this website is optional. Thus, you can generate a fake email address with a two-step process. The emails created with Throwawaymail are valid for a maximum of 48 hours.
Link- https://www.throwawaymail.com/en
9- 10 Minute Mail
With a feature-rich platform, the 10 Minute Mail is used by loads of people to create fake emails. Though being loaded with features, the website is easy to use. 10 Minute Mail has been one of the best fake email generators for a long time.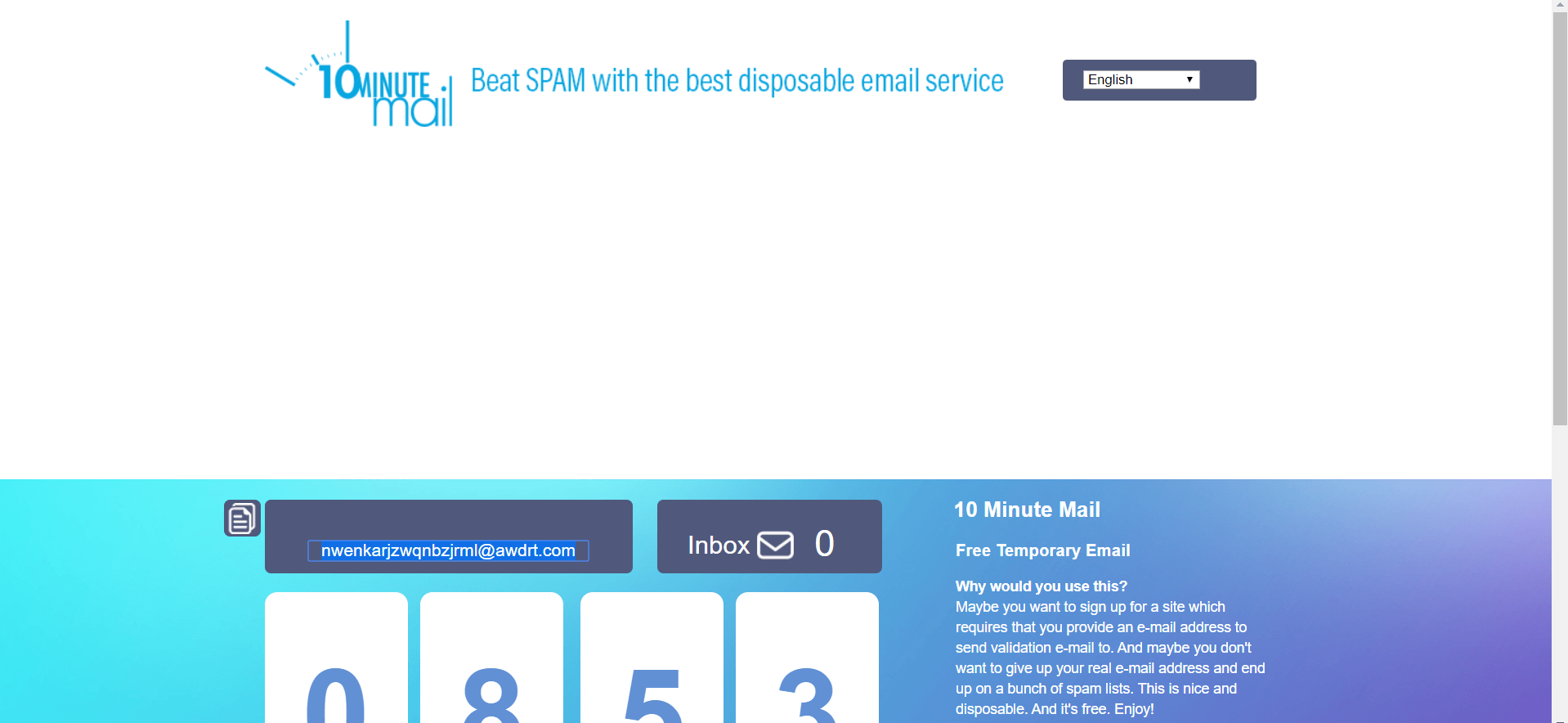 As the name suggests, the fake email addresses created are valid for 10 minutes only. Hence, the user can get the job done within minutes at ease.
A remarkable feature of the website is that the user automatically gets free to use email generated. Apart from this, the site is rapid to use with a clean and easy-to-use interface. 
Link- https://10minutemail.com/
Must Check: Sports Streaming Sites
10- Trash Mail
Trash Mail is one of the most unique and best fake email generators on this list. The uniqueness of the same is defined by the capability of sending attachments with the email.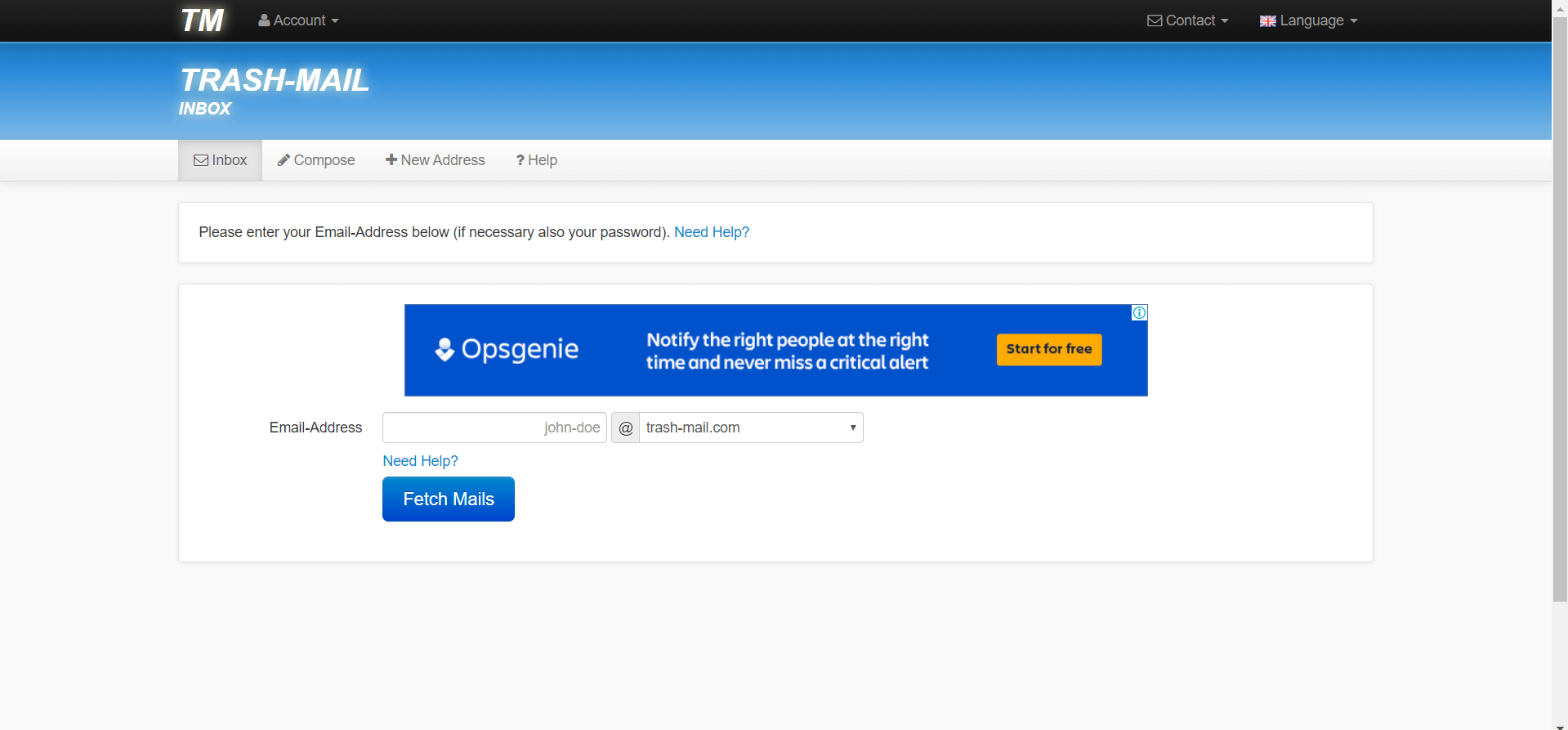 The user can create, compose, forward, and reply to the emails as well. The best part is that this service is entirely free to use for anyone. Not just that, the website is SSL encrypted with over 16 domains to choose from for the email.
There is no need to register on this website to use their services. Just access the site, and you are good to go.
Link- https://www.trash-mail.com/inbox/
Must Read: Sites Like Fingerhut
Final Verdict
The fake email generators can put the user in trouble sometimes. Thus, you need to be careful while choosing a service for you. The top 10 best fake email generators mentioned above in the list are completely free and secure to use.
Thus, you can choose one without thinking much. Did I miss any other free fake email generator? Do let me know in the comment section below. I'll try to include them in the list mentioned above.