Are you looking for the best ISO mounter for Windows 11/10/8/7 PC? If yes, then you have landed on the right web page. Today I am going to share a list of the seven Free ISO mounting software with you.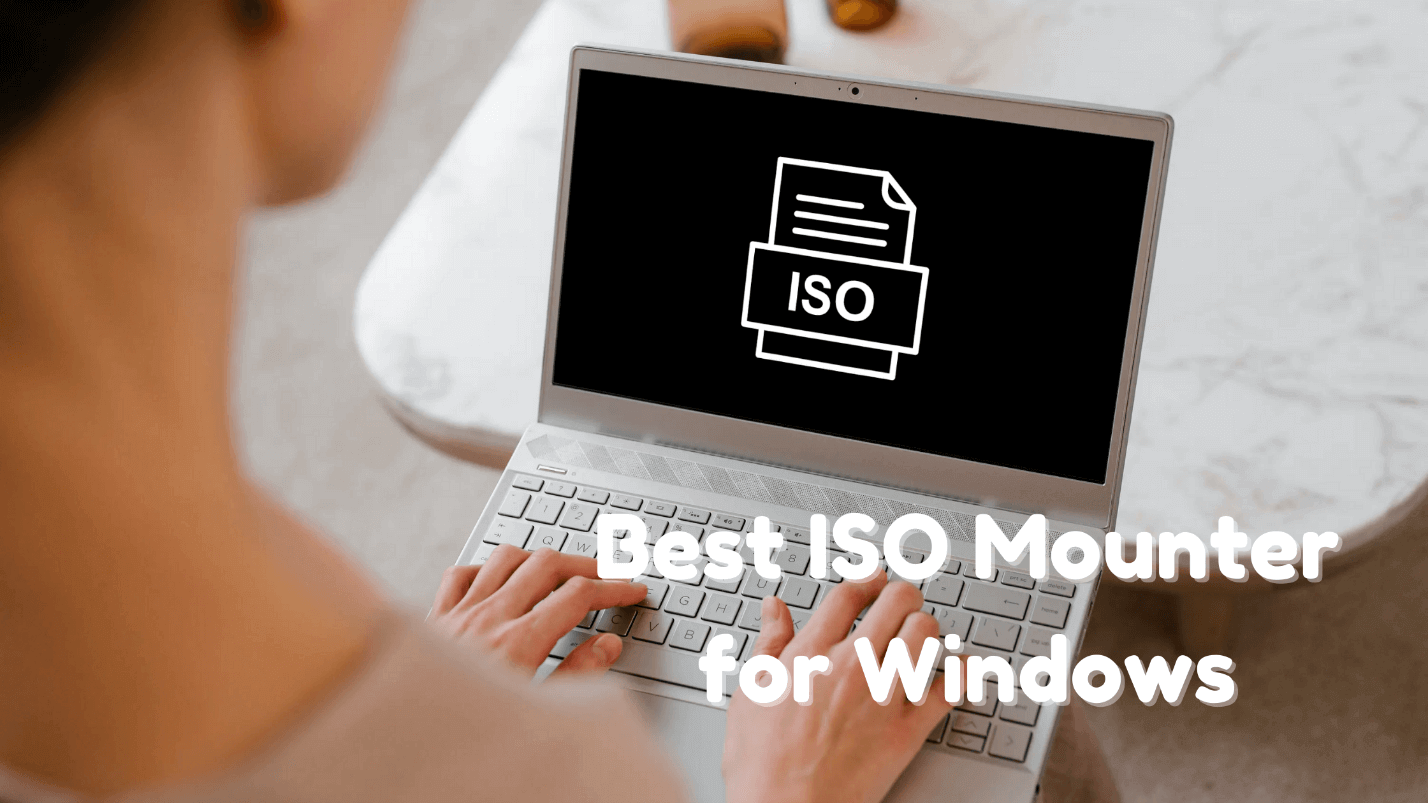 ISO mounting technique is one of the best ways to create a backup of your CDs or DVDs. It helps you pack all your essential data into one file, making it easier to send and transfer between multiple devices.
But to create such ISO files or unpack the file to see what data it contains, you will be required to use the best ISO mounter software. The good thing is that there are dozens of such FREE ISO mounter for Windows 11/10/8/7 available on the internet, but not all of them are up to the mark and worth considering.
Must Read:
7 Best ISO Mounter for Windows 11/10/8/7 PC
To help you find the right ISO mounter for you, our team decided to test all the popular ISO mounter available for Windows, and then we settled with these 7. I have also shared these WiFi analyzers for Windows.
These are the best ISO mounter, in our opinion, that you can use to create or unpack ISO files. Starting off our list with the very first one, which is:-
1. Built-in Windows 10 ISO Mounter
If you are a Windows 10 user, then there is good news for you. In recent updates, Microsoft included a basic built-in ISO mounting tool directly accessed from the file manager.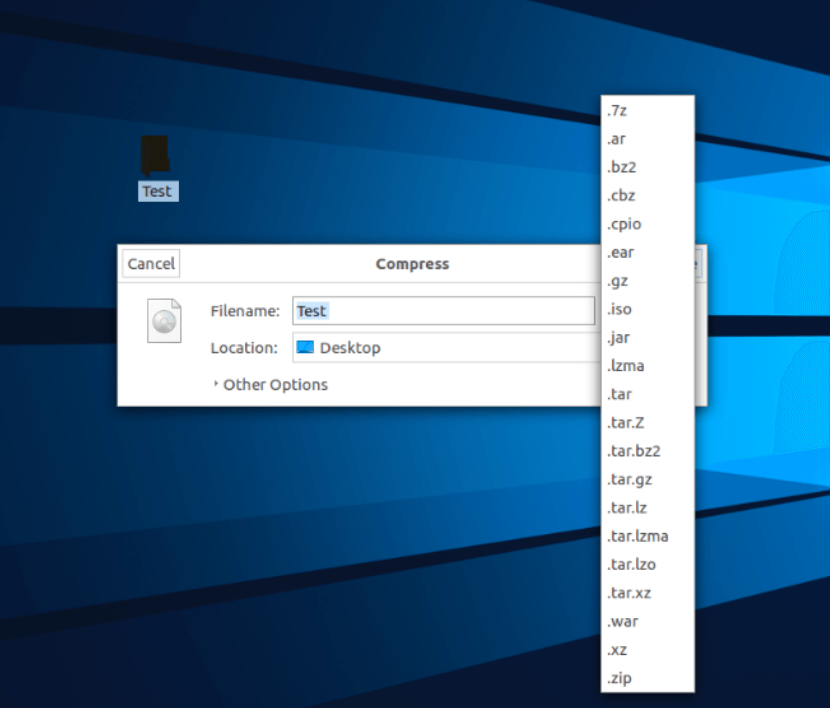 It is one of my favorite methods to mount files in an ISO format because I don't need to download any third-party client on my computer.
Along with ISO, it also supports many other file formats that include .7z, .ar, .jar, .iso, .tar.gz, and many others. However, it is a fundamental tool, and therefore, its features are minimal.
To mount an ISO file using this tool, all you have to do is – right-click on the file, select the compress option, and then the following Window will appear. Here you can choose the file format, and it will do the job for you.
Note: Make sure you have the latest version of Windows 10 installed on your computer/laptop.
2. WinCDEmu
WinCDEmu is one of the best ISO mounter for Windows 10/8/7 PC. If, for some reason, you are unable to update your Windows 10, or you have an earlier released version of Windows, then WinCDEmu can be a lifesaver for you. This tiny piece of software comes in convenient no matter which version of Windows you have on your computer.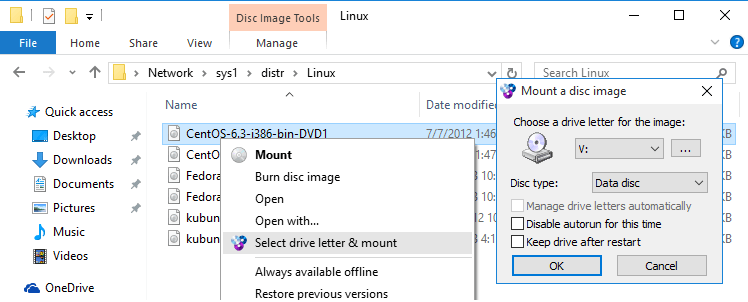 Plus, WinCDEmu is entirely free, so there is no reason left not to use this software. Using this tool is fairly simple. You have to install it, select any ISO file, and choose the option "select drive and mount."
It also lets you choose the drive letter of your choice. This thing impressed me the most. Besides that, this ISO mounter for Windows offers many other excellent features.
3. Microsoft Virtual CD-ROM
Microsoft introduced Microsoft Virtual CD-ROM in 2013 to help Windows users to mount ISO disk images easily. It is primarily available for Windows users with Windows 7 or any earlier released versions of Windows installed on their computer. This tool is very similar to Windows 10's built-in ISO mounter.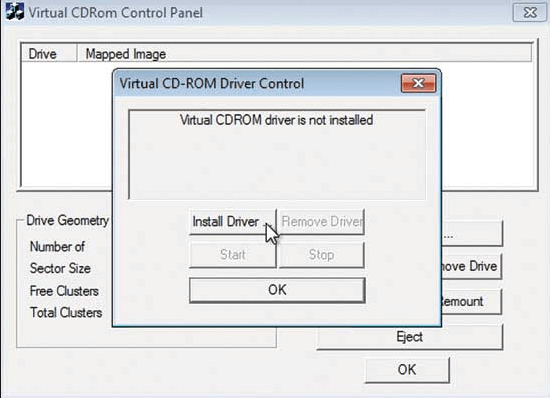 However, Microsoft discontinued this tool later on, but it is still functional. Since a similar tool comes pre-built with Windows 10, you won't need it if you are a Windows 10 user. Features of this ISO mounter tool are fundamental, but still, they get the job done.
4. Daemon Tools Lite
Daemon Tools Lite is one of the oldest and best ISO mounter for PC. It is a freemium tool that offers minimal access to free users. However, for mounting ISO images, the free version of this tool is more than sufficient.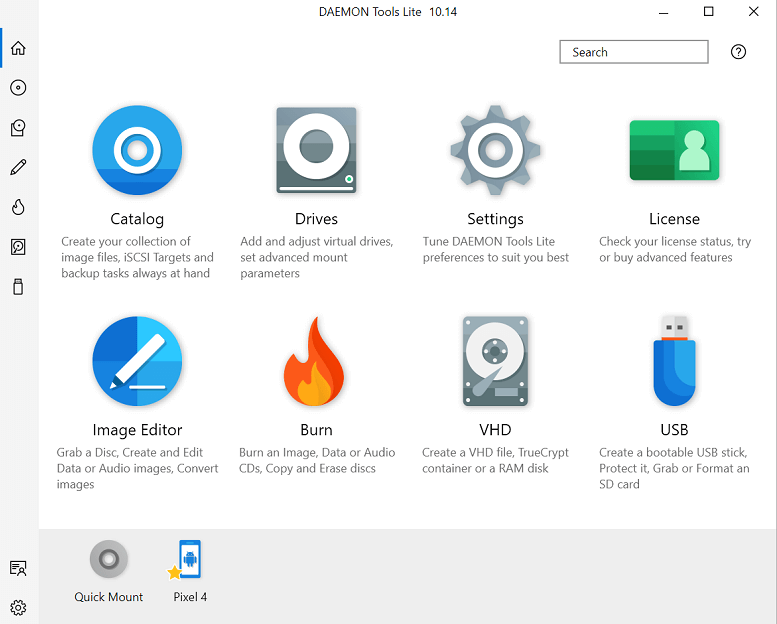 The free version of Daemon Tools Lite offers ad-supported access and tries to install adware while installing the client. Therefore, I recommend choosing the "Custom Install" option while installing to avoid such adware on your computers.
Premium features of Daemon Tools include Image Editor, VHD, Image Burn, and other functions. If you are interested in such advanced features, you can upgrade your license with a professional version, or you can specifically buy individual features as well.
5. WinArchiver Virtual Drive
WinArchiver Virtual Drive is one of the lightest iOS mounting software on the list. Therefore, if you want to get an ISO mounter that won't consume many resources on your computer, you can give this tool a try.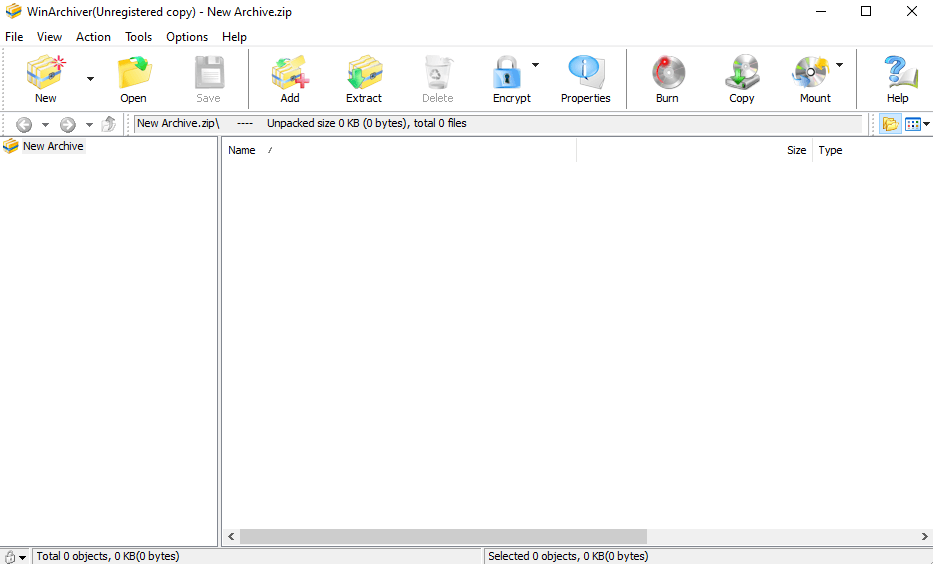 Plus, it supports multiple file formats like .zip, .rar, .gz, .7z etc. WinArchiver also supports the "automount" feature. It is one of my favorite tools, but I didn't mention it in the first four places because it doesn't integrate into the Windows shell.
That means you have to open WinArchiver manually, and then you have to select the "ISO mounting" option to process further. That said, WinArchiver is still a worthy contender to be on the list of best ISO mounter for Windows 11/10/8/7.
6. Gizmo Drive
Gizmo Drive is one of the best ISO mounting Software for Windows. It is completely free but still offers dozens of premium features. This ISO mounter allows you to mount images of multiple file formats such as IMG, ISO, BIN, NRG, CUE, etc.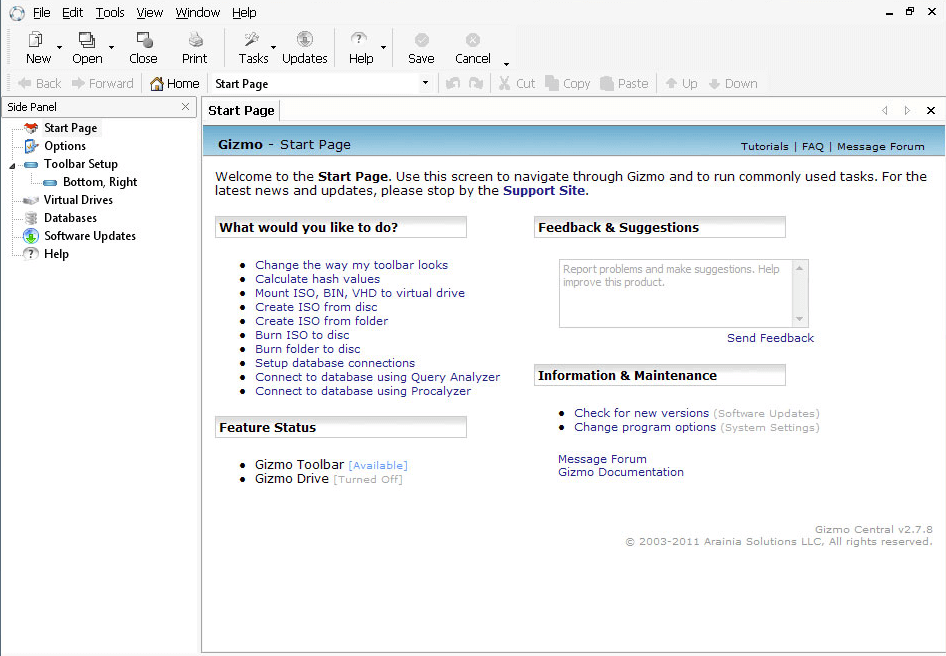 Also, you can use it to mount virtual hard drive files such as VHD, and that too for free. Other remarkable features include encrypting hard drive images, protecting them with keys and passwords, and others. However, the only shortcoming of this tool is that it is a bit complex to use.
It is not as straightforward as many other tools on our list, and therefore, you need to spend some time learning how it works. Also, it only supports Windows 7 or earlier versions.
7. Virtual Clone Drive
Virtual Clone Drive is another oldest and very reputed ISO mounting software on our list. It is so popular that it is only designed for a single purpose, ISO mounting.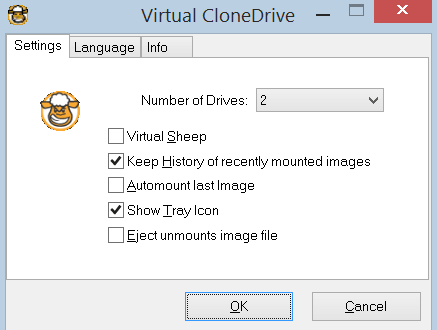 Unlike Daemon Tools, it doesn't offer multiple features that make it one of the easiest and lightweight ISO mounting software on the internet.
Despite being a free and very lightweight tool, it supports multiple image file formats like BIN, IMG, ISO, CUE, etc. it can be used to automount, but that is only possible with the images that have been used earlier.
Must Read:
Wrapping Up
Well, these were the best ISO mounter for Windows 11/10/8/7 PC. These ISO mounting Software are known to be the best in terms of features and services they offer. You can pick any of these to create a backup, burn ISO files, and perform other stuff.
I hope that will help you. If you think I missed any ISO mounter worth being on this list, let me know by leaving a comment below. I will review that one and mention it on our list.