Today, I am going to share the 15 best Microsoft office alternatives available for free. Microsoft Office has been serving people ever since it was created. Be it office work or assignments or anything you need to keep a record of, Microsoft Office has been the go-to spot.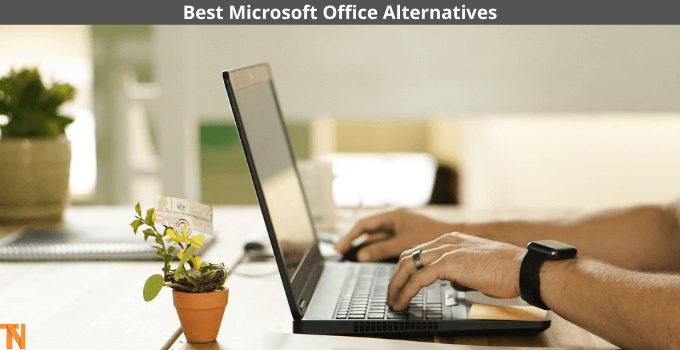 But with advancements in technology, the world has moved way too far from this traditional means of storing data. No matter how good the service, at some point, we all get bored using the same thing again and again.
Must Read: Best Zoom Alternatives
15 Best Microsoft Office Alternatives
Here comes an article to keep you up with the best Microsoft Office Alternatives for Windows, Linux, Mac, Android & iOS. I have also shared the best Omegle alternatives.
1. Google Docs
Who does not know Google Docs today? It is one of the world's major applications used by many for work purposes or personal uses. This software is so easy to use that even school kids can easily handle it.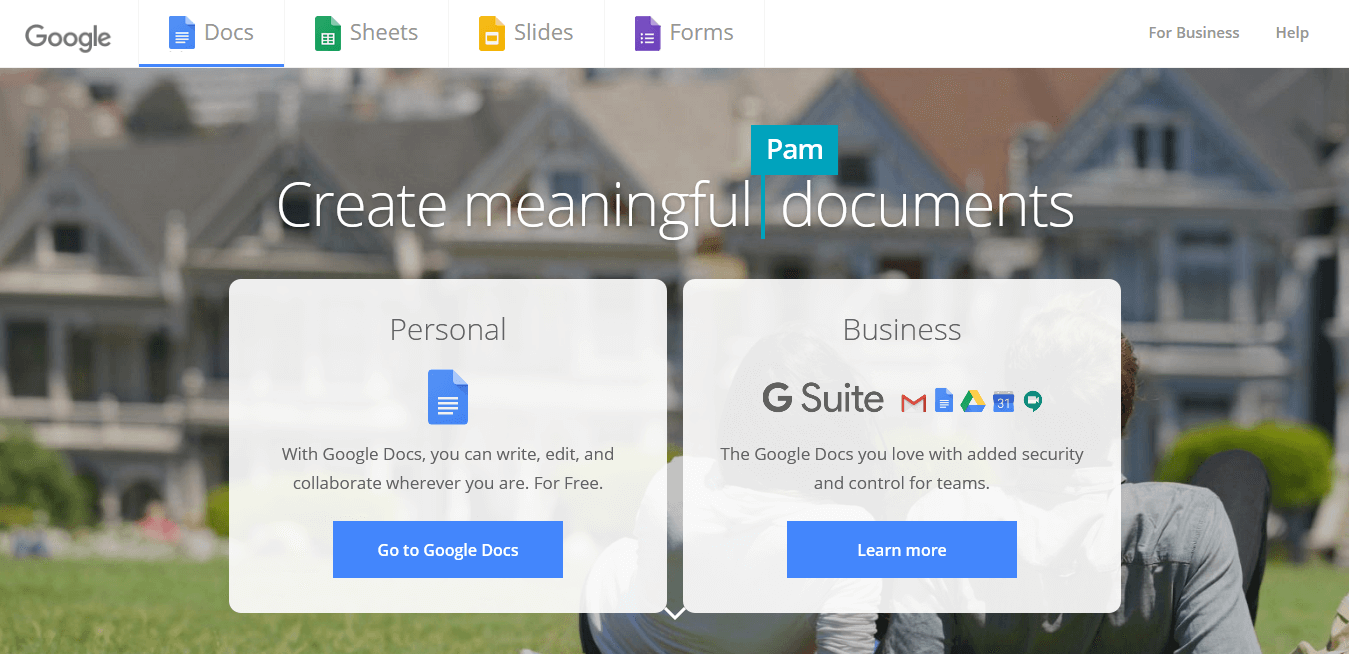 Google Docs lets users create, share, edit, and collaborate as per their convenience. There are additional security and safety features for team users.
You can create documents and style them with some fonts, texts, images, and add links. Whether it is a CV or report, or any other document format, you will find all types of templates here. You can also make use of add-ons to insert various charts, diagrams, etc.
The best part here is the absence of the Save button. This means you do not have to save anything manually. All the changes are saved automatically. It's one of the best Microsoft Office alternatives available for multiple operating systems.
2. Microsoft Office Online
Microsoft Office Online is one such software compatible with most operating systems like Android, Windows, iPad, iPhone, Mac, etc.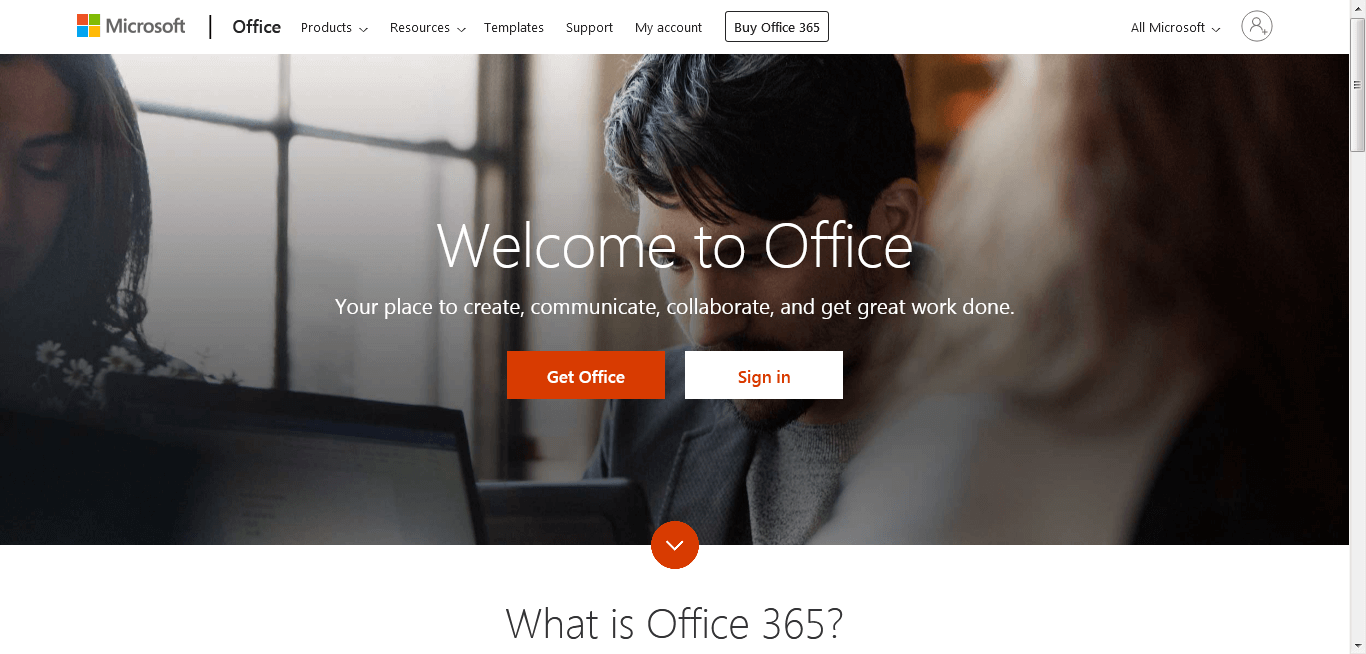 It stands to be one of the most reliable ways of creating and editing documents. Office 365 also consists of various tools like OneDrive, Outlook, Exel, Word, PowerPoint, Yammer, Onenote, Microsoft Teams, etc.
When you subscribe to Office 365, you get all the desktop and online office applications along with regular updates of both. You can work from anywhere and share to collaborate.
The customer service of Microsoft Office online offers great help. You can contact them through email, call, or text and also talk live with their representatives.
3. Libre Office
Libre Office is one of the most powerful office suites. You get many applications that are stuffed with features to enhance your work and productivity. These apps add to the free, open-source software and give a hand in increasing your creativity.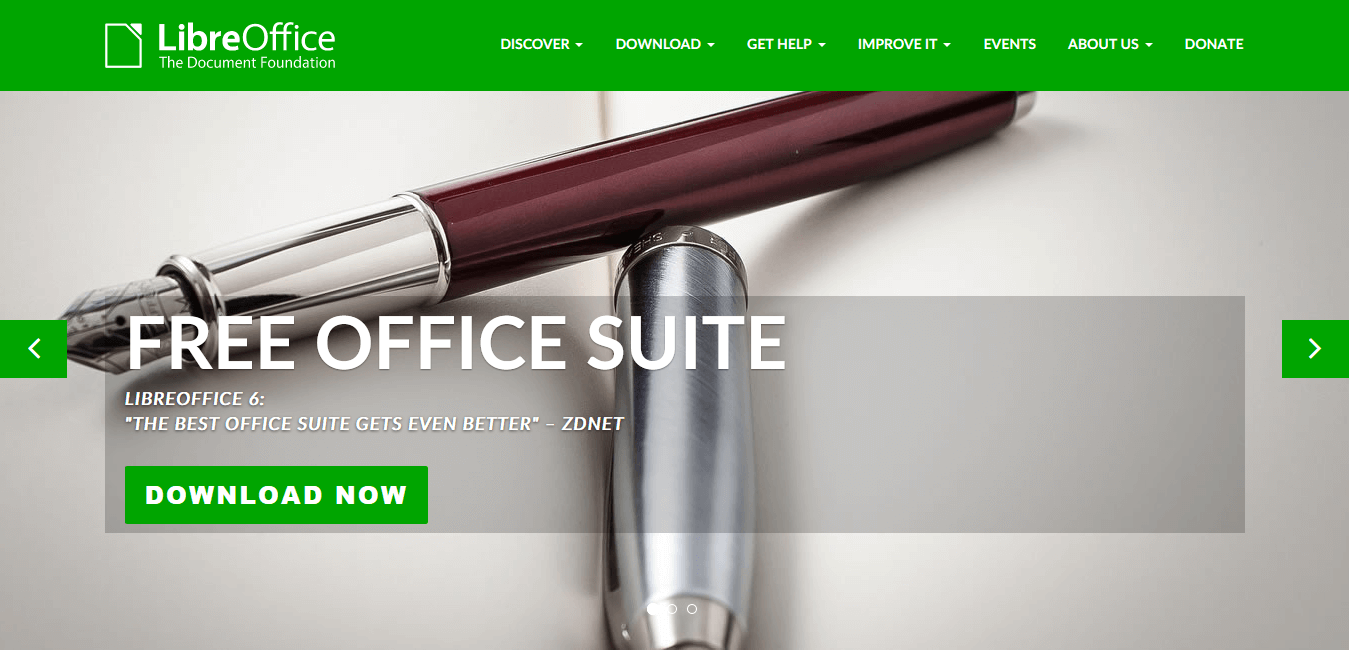 This software helps you create, edit, share, and collaborate. It's one of the best Microsoft Office alternatives available on the web.
4. Google Drive
Google Drive offers the safe most place for all your files. One can store, share, and access their files from any device. The first 15 GB of storage is free.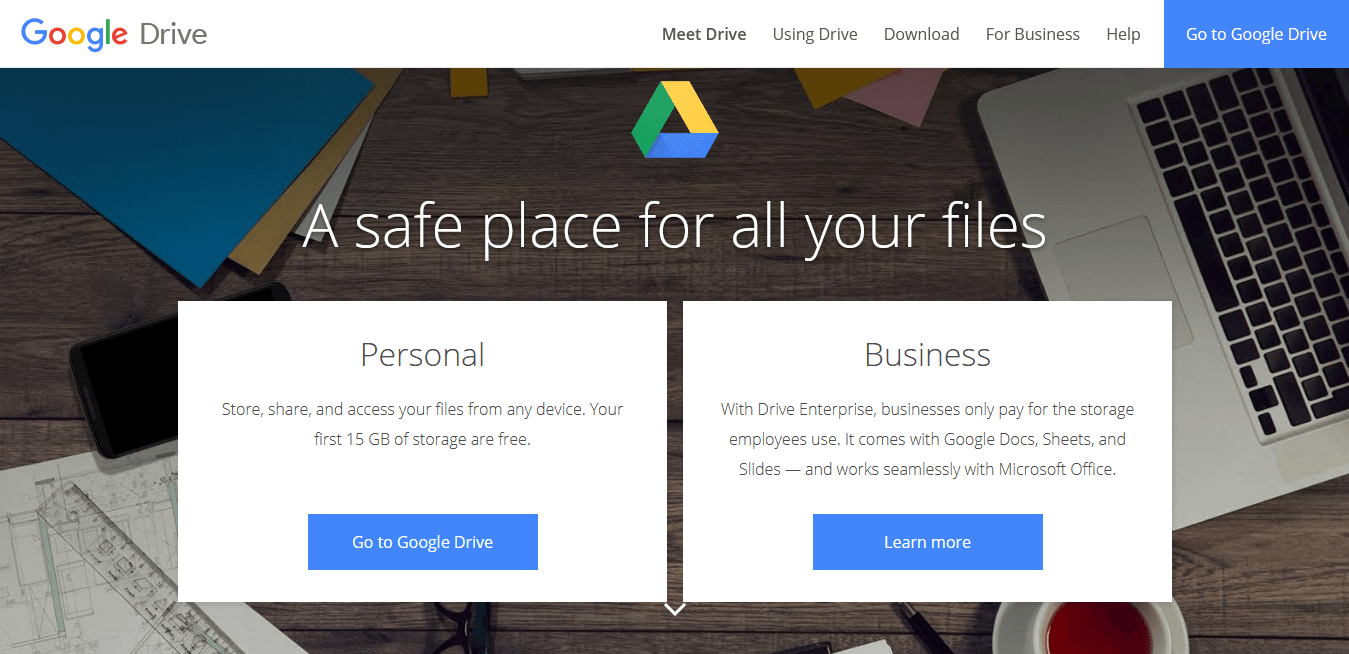 Regarding Drive Enterprise, businesses have to pay only for the storage they use. You get Google Docs, Sheets, Slides that can work with Microsoft Office.
Google Drive allows you to store images, videos, drawings, designs, files, and so on. These files can be viewed and accessed from a phone, tab, PC, etc.
The best part here is that you can share, invite others to view your files, and you do not have to attach them to emails manually.
5. Open365
Open365 is one of the best alternatives to Microsoft Office since it works more or less similar to Office 365. You can access several tools through any device with the help of a web browser.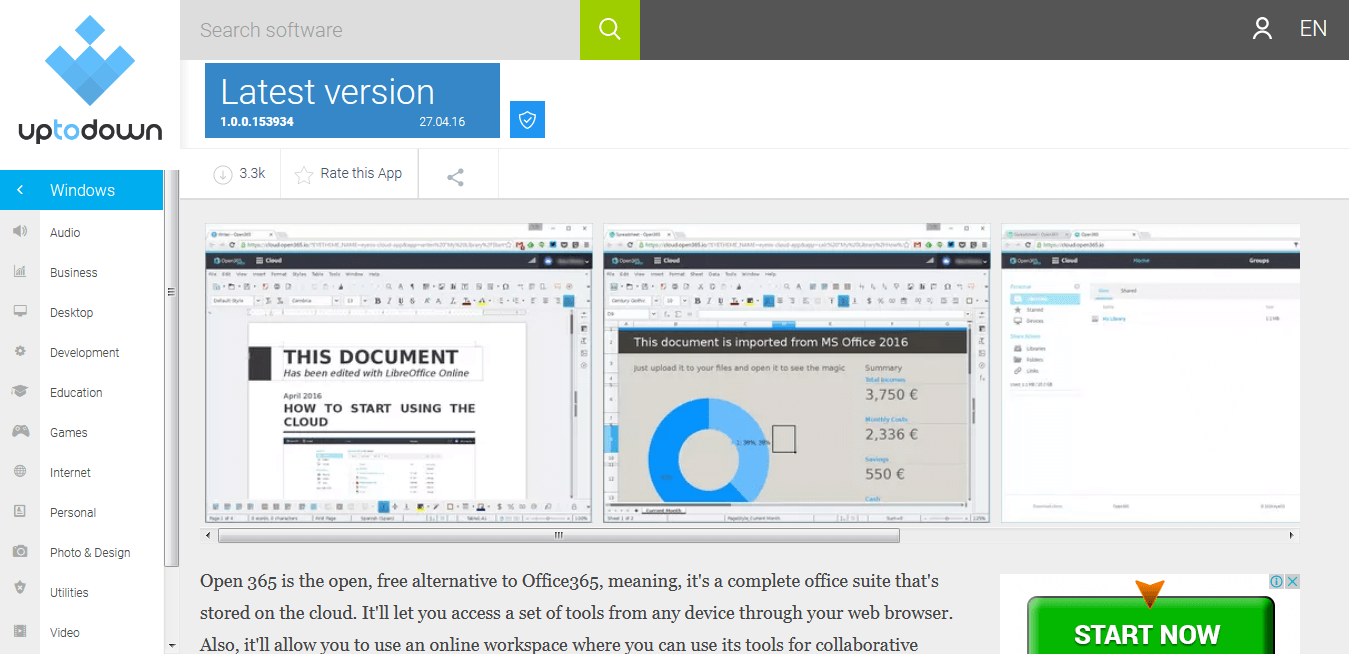 Collaborative projects can be undertaken on an online platform. Because of its integration with Libre Office, you can also export from third-party tools.
This great software is absolutely free to use. However, the best part is that it lets you sync system files to create one locally stored folder.
One can add over 20 GB of free space for the private cloud. You can access this space from the desktop client or browser, or smartphone application.
6. WPS Office
WPS Office is one of the best Microsoft Office alternatives. It has high compatibility with Google Docs, Google Slide, Google Sheets, Microsoft Excel, Word, PowerPoint, Adobe PDF, etc.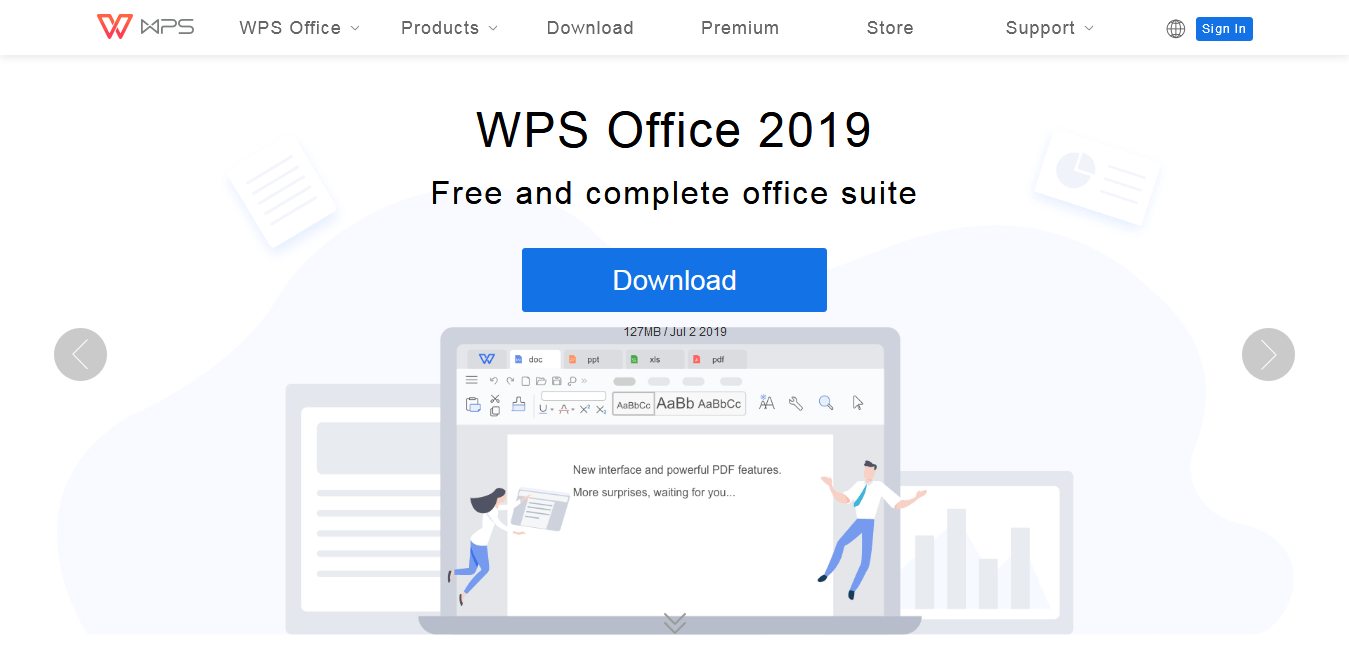 You have the option to choose from thousands of templates to kick start your project. It is ultra-light, and the installation package is small and has an ultra start speed.
You can store all types of files and access them anytime and anywhere from your smartphone or desktop. Some peculiar features include – file roaming, the backup center, picture to text, etc.
7. Polaris Office
Polaris Office comes for Windows, Android, Mac, as well as iOS. Polaris is an integrated solution for the corporate document life cycle from document creating, management, servicing, storage, and collaboration.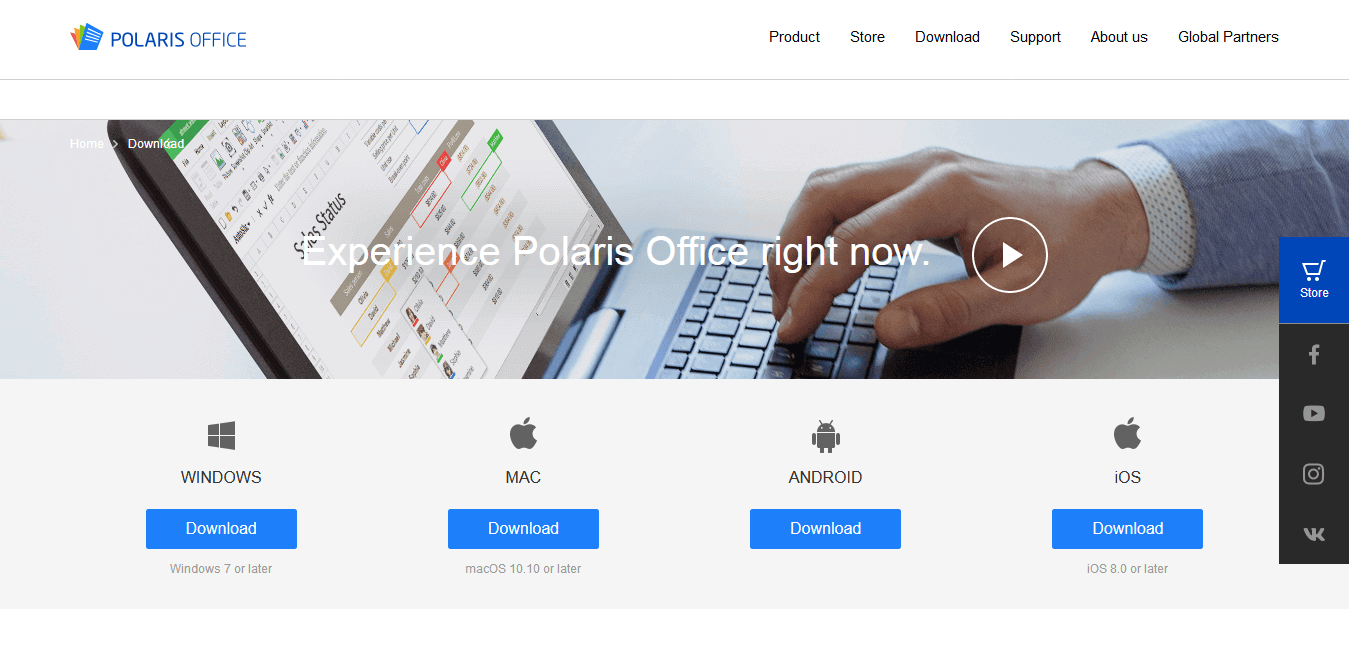 Polaris has got great compatibility to view and edit all sorts of documents. It has over 90 million subscribers in 240 countries. Polaris is certainly less costly than buying an office. If you have any issues, all of them are solved through their customer-oriented service.
One can use Polaris Office irrespective of the place and device since it is supportive to most of the devices. You can edit almost all types of word documents here, including Microsoft Office, TXT, DOC, PDF, etc. You can also convert these documents.
Through the collaborative feature, multiple people can edit the document at once. A feature automatically optimizes and prints the documents to fit perfectly into papers of different sizes.
8. Apache Open Office
Open office from Apache is one of the best Microsoft Office alternatives. Apache is the world's largest Open Source foundation that offers software worth 20 billion dollars for absolutely free of cost for the public service.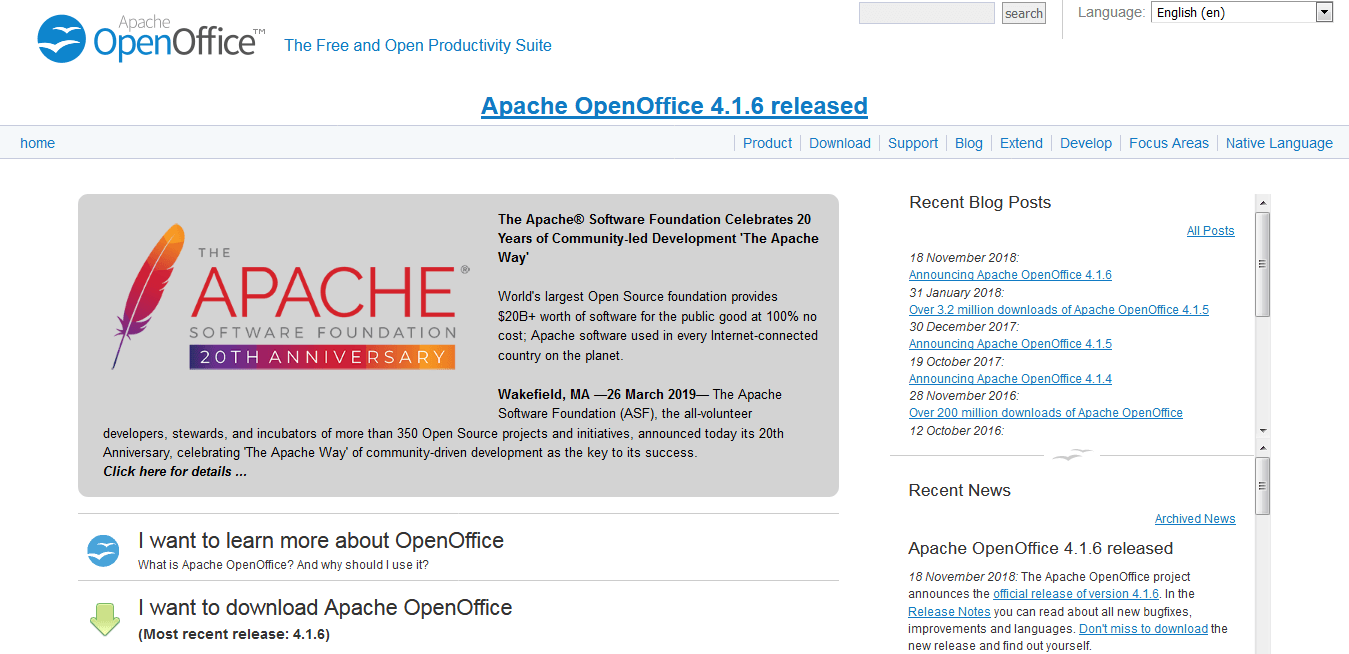 This software is perfectly suitable for Word Processing, Graphics, Spreadsheets, Databases, and so on. The best part about this software is that it is available in many languages, and hence people from all around the world can use it.
This software has been designed for 20 years and has got stability like no other through some bug fixes, feature improvements, etc.
It offers an open development process through which users can request new features; they can also report bugs, and so on. This online office interface is straightforward to use, and you can easily learn to use it right from the first use.
9. SoftMaker Free Office
SoftMaker Free Office is an ideal online office choice for Mac, Windows as well as Linux users. You can either try the free trial version of this software or buy it.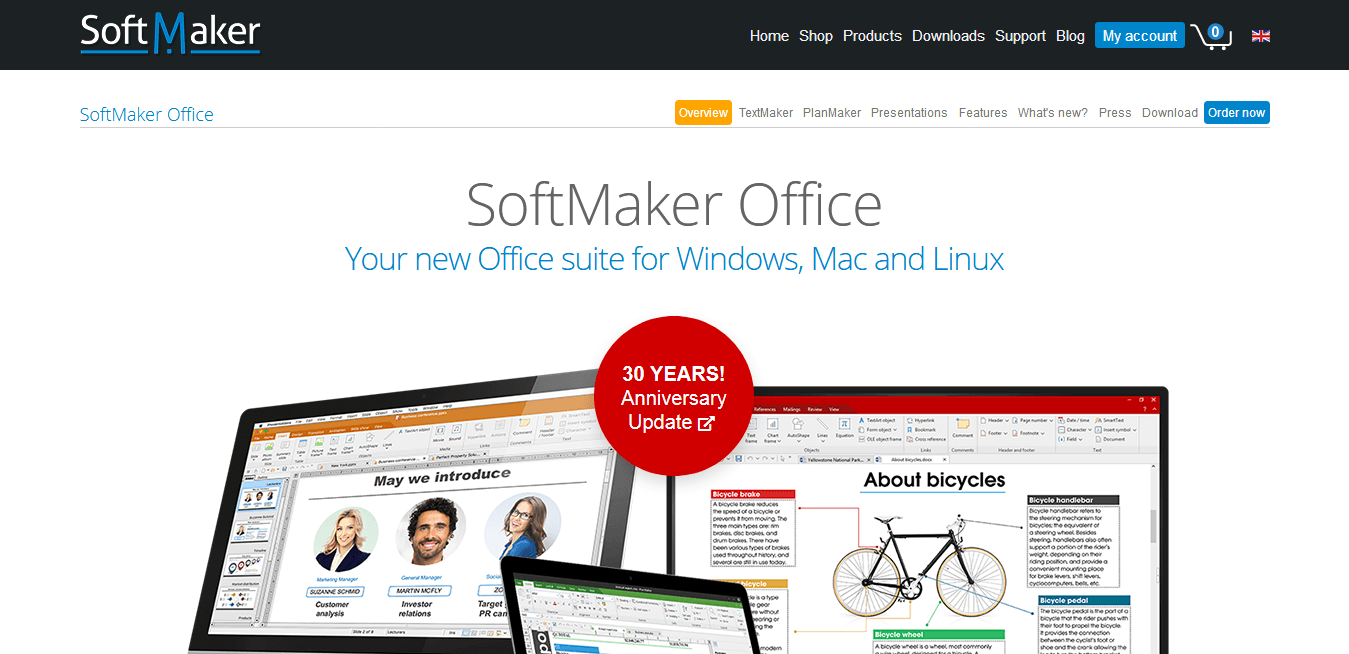 There are some things about SoftMaker Free Office that make it one of the best Microsoft Office alternatives. You get a variety of tools that help in creating impressive documents and presentations.
Also, you can easily import and export files and documents. This software uses various Microsoft formats like PPTX, DOCX, XLSX, and so on. So you do not have to waste your time converting the docs, and you can directly edit them in Microsoft Office.
Another major thing here is that you can switch between the modern ribbons and the classic user interface with menus. There are several plans regarding the subscription and purchase of this tool that you can check out on its official site, whose link is mentioned below.
10. Dropbox Paper
Dropbox Paper is one of the best Microsoft Office alternatives. It provides a workplace where one can create and bring about coordination in one place. The software offers Paper task management tools that help users assign various tasks, to-do lists, mention people, add due dates, etc.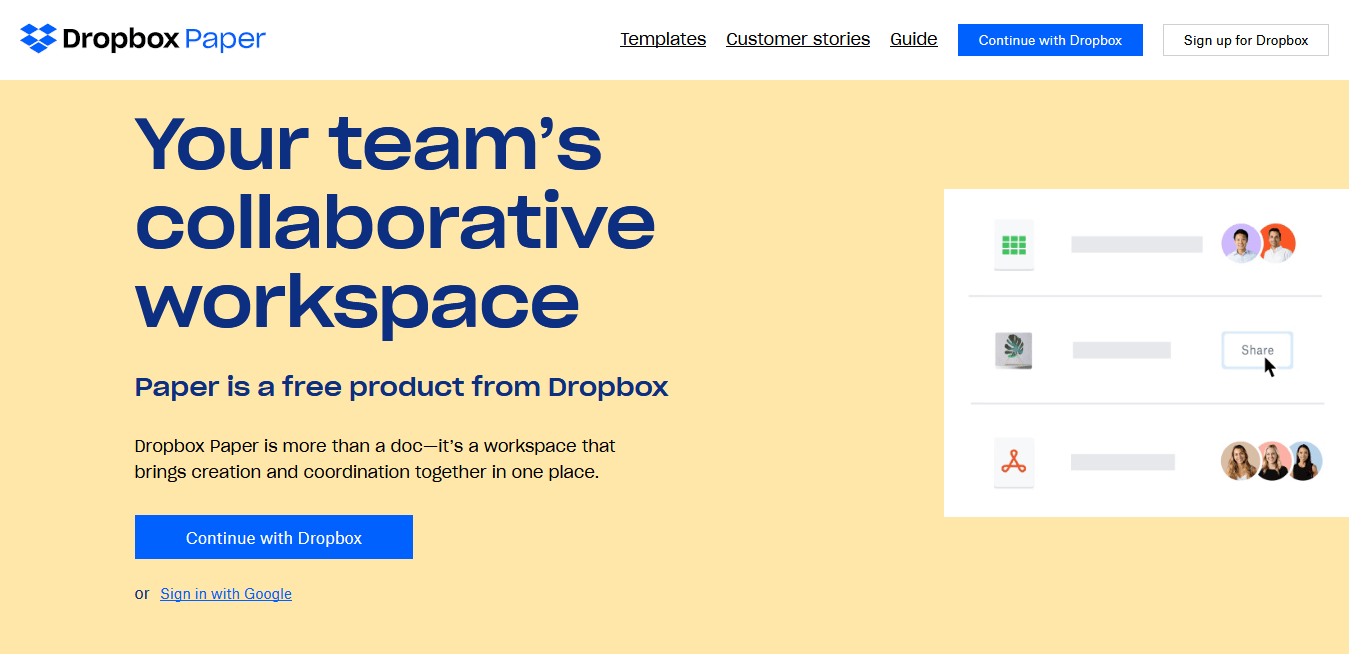 The emojis help you strike the appropriate tone, and the attributions let you know who has added what. Through the annotations, one can add comments to particular parts of an image.
You can display and play anything over this software by adding links to YouTube videos, GIFs, Google Maps, etc., into the docs. Dropbox paper makes the work easier for you, and you do not have to invest so much time designing your docs.
It is effortless to transform your docs into a presentation with just a click. One can make use of the Android or iOS Dropbox paper app for better management anywhere.
11. Zoho Workplace
Another beautiful presentation creation system is the Zoho Workplace. Once you see its interface, you will feel like using it often. The Zoho processor is excellent in presenting as well as creating professional docs.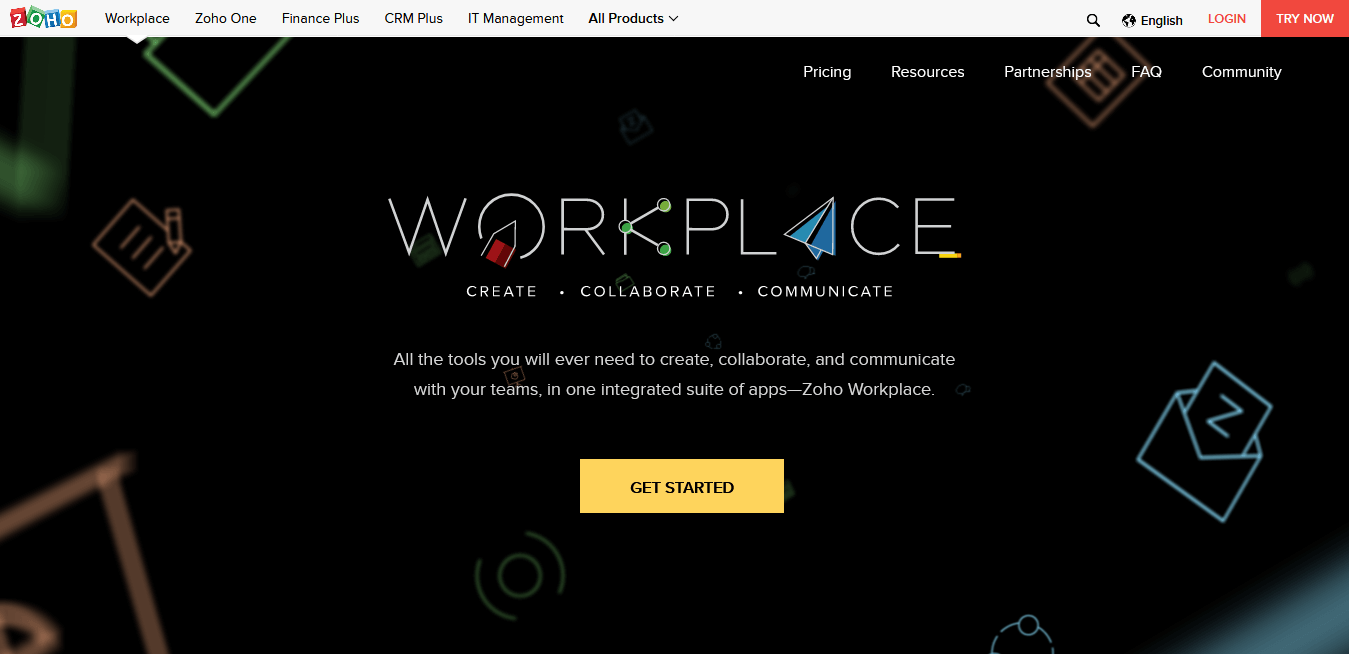 Zoho would be more suitable for small businesses or anything similar to school, assignments, or work purposes. This is because it has more collaborative tools and file management solutions. You get all the tools you will need for creating, collaborating, and communicating with your teammates.
This software's user interface is very reduced and minimalist, and it has an amazing review system. You can create as well as edit word documents online easily. You can save all your docs and work at this one place and also share it.
Zoho workplace has an iOS app as well as an app dedicated to Android.
12. Latex
Latex is another Microsoft Office Alternative that lets you create high-quality technical and scientific documents with several features. This free software can also be used for the publishing of any kind.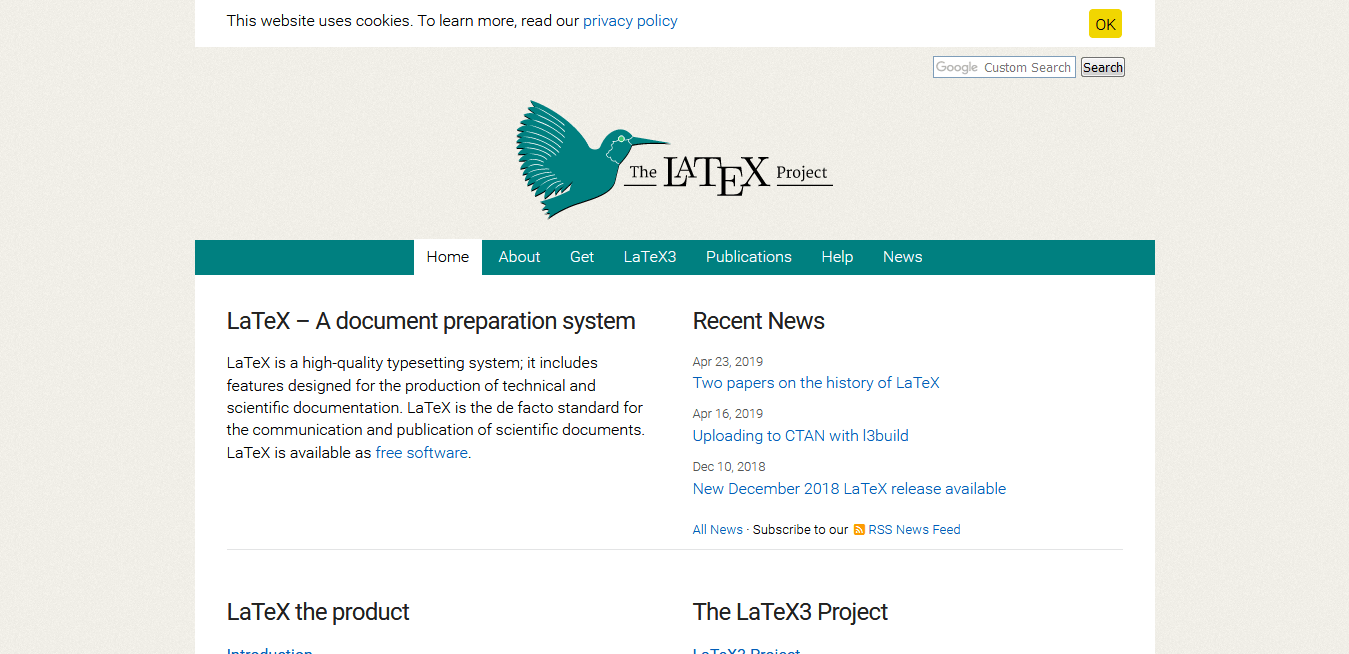 This software is not just limited to being a word processor, but it makes the writer focus on his article's content rather than the appearances.
Latex can be used for typesetting journal articles, intricate mathematical formulas, Multi-lingual typesetting, using PostScript or MetaFonts, cross-references, tables, figures, etc.
13. OfficeSuite
OfficeSuite stands out to be another software or app like Microsoft Office that lets users create, edit, view Word, PowerPoint presentations, Excel, etc.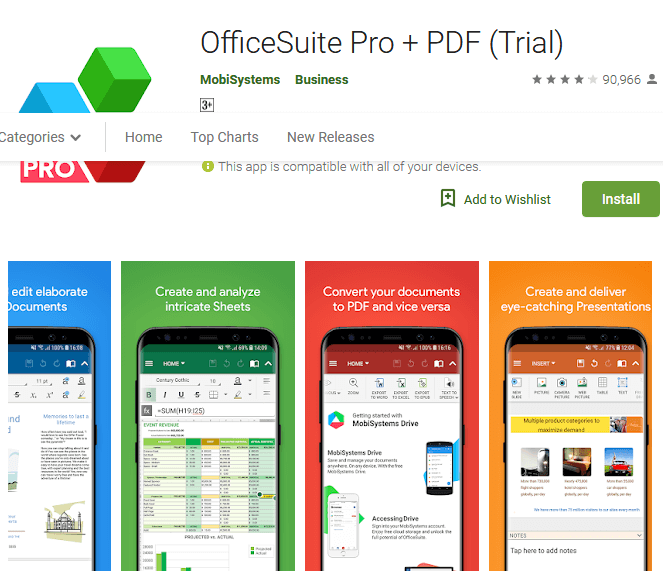 Users can easily convert documents to PDF formats and manage their files through this PRO version. This OfficeSuite app claims to be the most downloaded Office app on Google Play Store.
OfficeSuite lets you store 15 GB of documents in the Cloud for free. Through the new Chats feature, you can chat and exchange documents between your friends and co-workers.
This app makes it easier for you to work with Microsoft Formats like PDF, PPT, PPTX, PPSM, DOCS, DOC, DOCM, XLS, XLSX, XLSM, PPS, PPTM, PPSX, and so on. There is also compatibility for formats like ZIP, CSV, TXT, RTF, LOG, etc.
With its integrated File Commander, you have advanced sync and easy and faster access to the local and remote files. Create a profile and sync your settings across all your Android, iOS, Windows Desktop, etc.
This app is available in over 56 languages. There also comes Text-to-speech support for PDFs and Documents.
14. Evolution
Another one on the list of best Microsoft Office Alternatives is the Evolution. This personal management application offers integrated mail, address book, calendaring, and a lot more.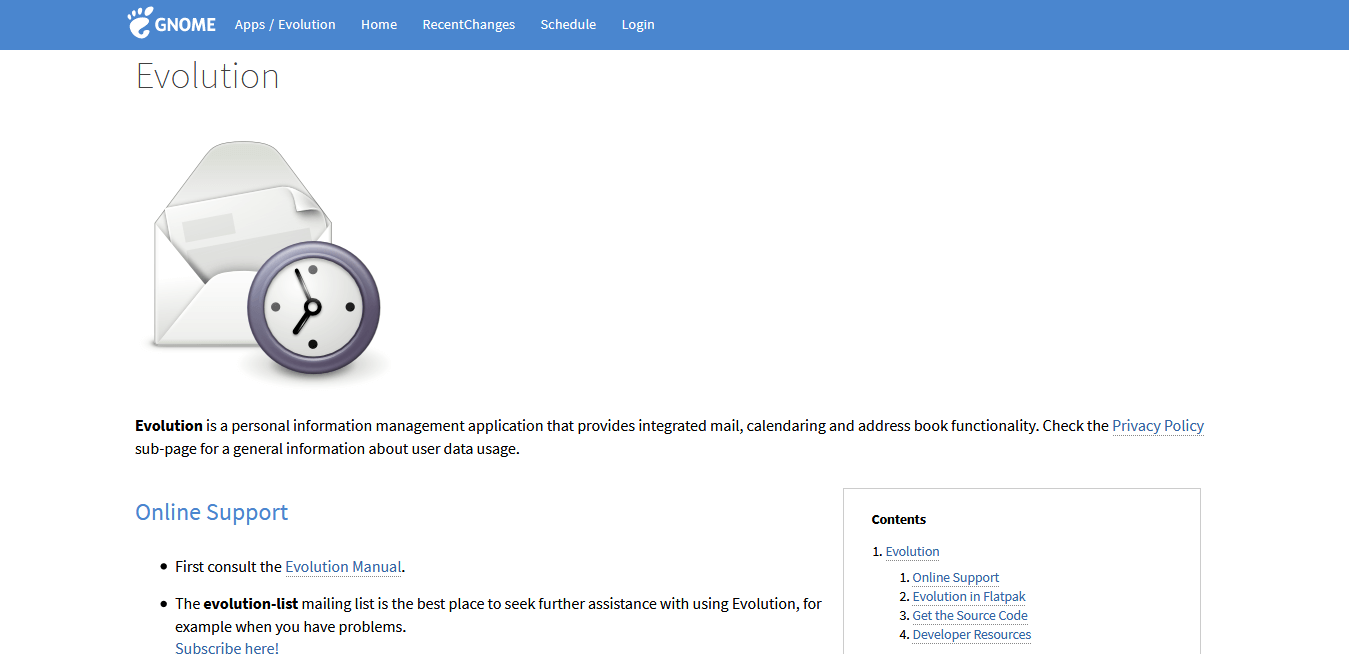 Evolution is that one can know about it well only when they themselves give this software a try!
15. SSuite Office Software
SSuite Office Software is one such software created by two brothers to provide free quality office software and apps to various computer users without any restrictions. And guess what? They have successfully attained their objective.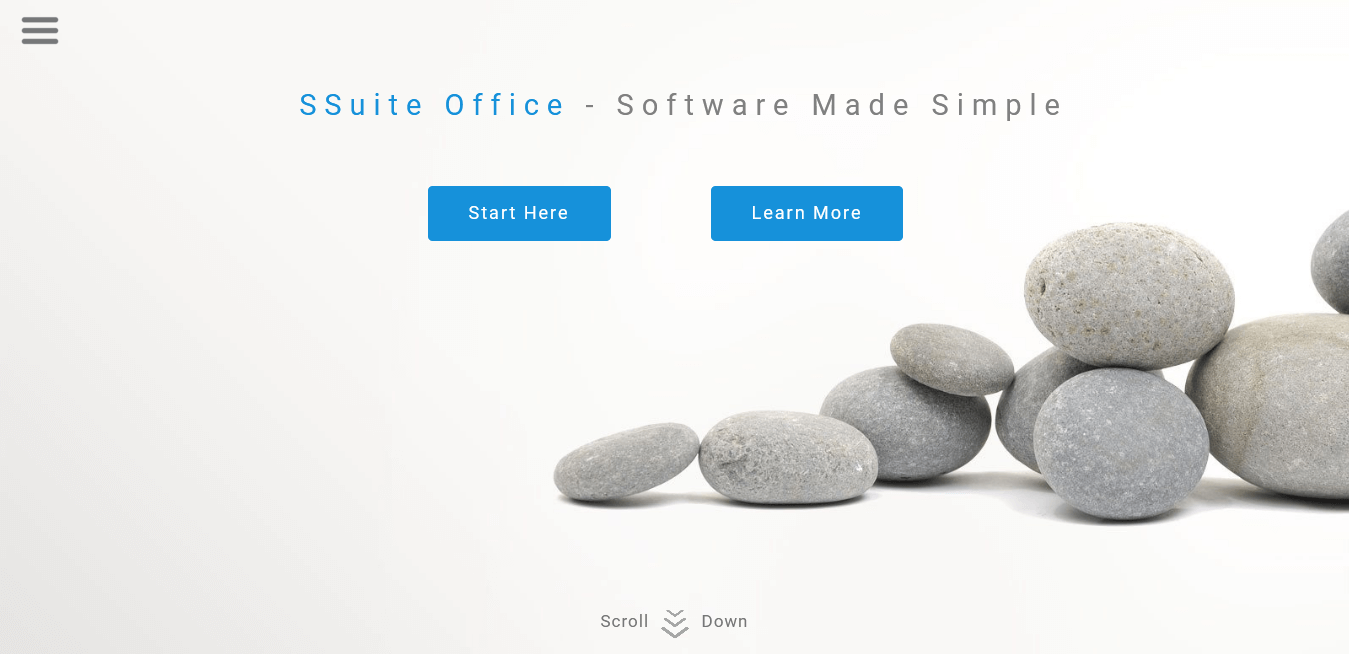 This software consumes the least resources and thus makes it a faster running platform. The best part about this software is that it requires no registration, no subscription, no recurring services, no trial versions present, and no need for DotNet or Java.
The software consists of so many amazing tools that help in creating more productivity. The software also does not contain any third-party add-ons or toolbars, software distributions, installers, etc.
Must Read:
Conclusion
Well, these were the best Microsoft Office alternatives that I could pick for you. I assume you have found the right one for yourself from the above list. All of the above-mentioned Software are somehow the best alternatives for Mircosoft Office, but you can choose the right one by trying them out.
Also, note that some of them come for a price while others are for free. I have provided the official site links to every software to check it out there directly. If you have any doubts, let me know in the comment section below.