Are you looking for the best lightest antivirus for Windows 11/10/8/7 PC? Today, I will share the 7 best lightweight antiviruses for PC. Windows is the most popular and widely used operating system across the globe. An operating system is just like our house.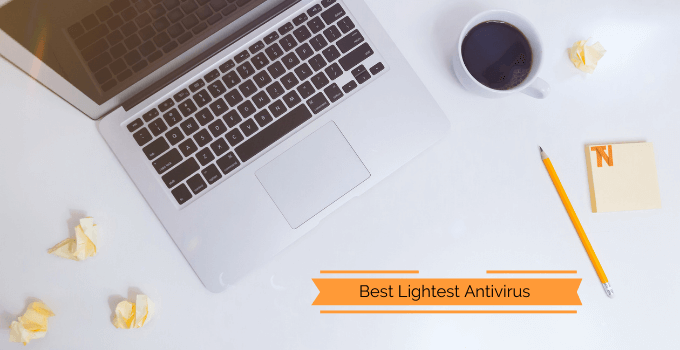 We keep our files and folders safe by protecting the system with a password. But what about the unwanted pathogens and viruses in our house? Like we have pest control at home, we need an antivirus for our PCs. 
We need to keep ourselves secured from various viruses, malware, spyware, etc., attacking our system. There is a lot of free antivirus software that can come in handy for the same. However, free doesn't mean lightweight.
7 Best Lightest Antivirus for Windows 11/10/8/7 PC
Most of the antivirus software available in the market consumes a lot of storage and RAM. This slows down the system. Therefore, I have chosen some of the lightest antivirus software that you can use.
 Below is the list of the 7 best lightest antivirus for Windows PC to use in 2021. I have also shared the best free VST plugins.
One of the most popular free antivirus for Windows is Avira Free Security. The scanning process of Avira is done using a secured cloud connection. No natural process takes place in your system.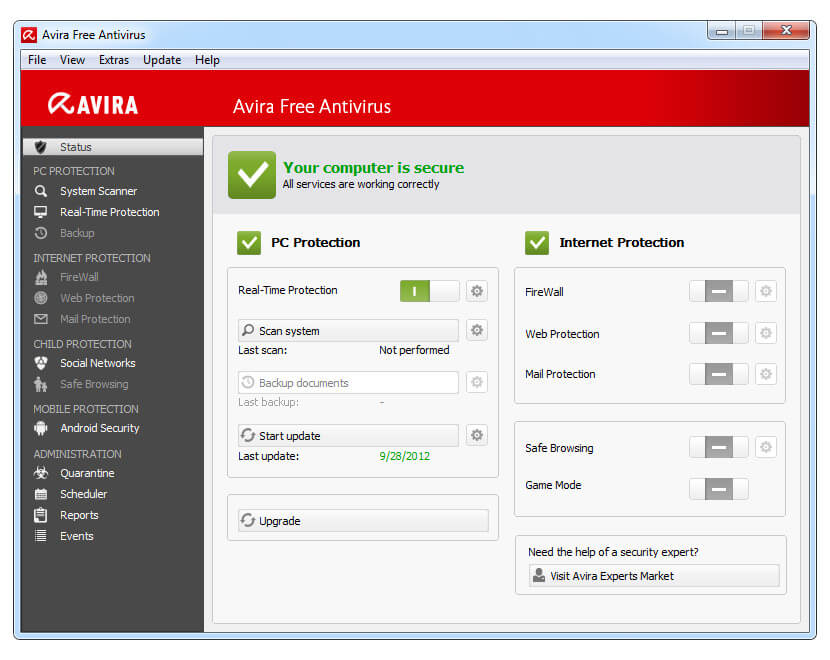 Thus, there's no load on your system, and it keeps working as usual without getting affected. Apart from an antivirus, you get a complete security package. It includes anti-malware, safe shopping extension browser, VPN, password manager, file shredder, web privacy browser extension, etc. 
The cloud servers of Avira are regularly updated with threats found worldwide. Hence, you will be protected against almost every threat beforehand. The anti-malware packed along the security package works flawlessly without slowing your system. 
The safe shopping browser extension will help you block phishing websites, suspicious pages, and web trackers. Also, you can use Avira's optimization tools to remove junk files from your PC. I have also shared the best IPTV players for Windows.
Sophos Home Free is another great option available in the best, lightest antivirus for Windows PC. It offers a complete security package to protect all your devices at once.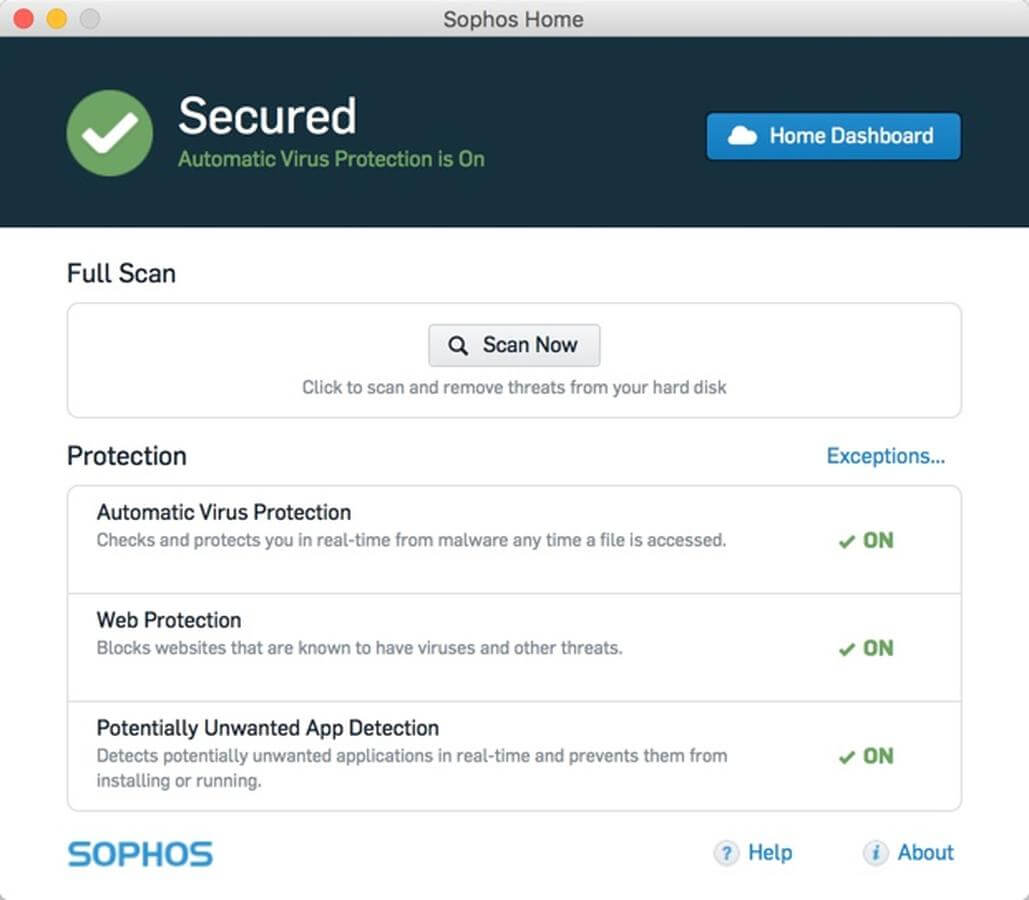 It comes with unique parental controls for an extra layer of protection. Thus, you can easily block your kids from accessing unwanted or suspicious websites. The security package from Sophos Home Free comes with real-time malware protection, security browser extension, and parental controls. 
The real-time malware protection works flawlessly as the software scans your files every hour. Also, the server of Sophos is updated regularly to ensure you're always secured. 
The free version of Sophos can be installed and accessed on three different devices. Thus, you can protect your kids' systems with ease. You can also opt for the paid version to extend the number of devices supported.
Bitdefender is a fantastic free, lightweight antivirus for Windows PC. It is the best option you can get in the market if you are looking for hassle-free software. As soon as you are done installing it, forget about your worries.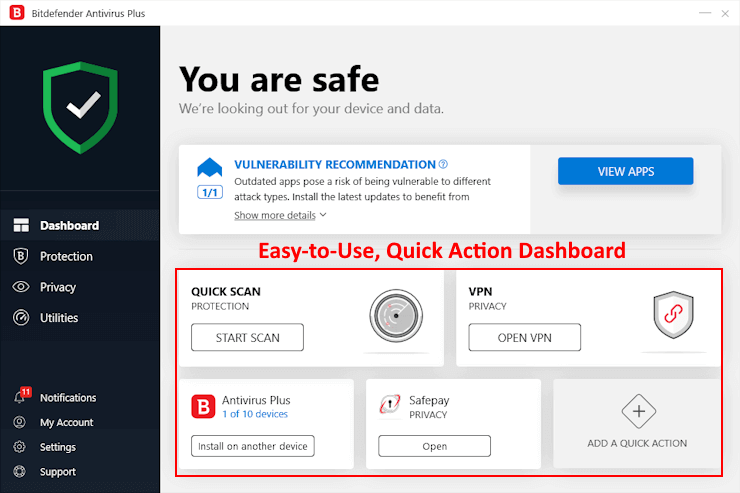 It keeps running in the background to keep an eye on all the files and check for malware and virus. However, you will often get notifications for details regarding security and removed files.
Unlike other options on our list, Bitdefender doesn't come with a package of tools. However, you do get fantastic ransomware and malware detection tools. They are one of the best to consider in the market for ransomware protection for free. 
With a minimal and easy to use user interface, this antivirus is an excellent option to go for. It won't slow down your PC being light in weight. Also, it runs in the background. Thus, you don't need to worry about anything after installation.
Must Read: Beat Making Software
Panda is another excellent option for lightweight antivirus for Windows PC. It runs with an online dashboard with a minimal easy to use interface. If you are not interested in understanding an antivirus's profound aspects, Panda Free Antivirus could be the best option for you.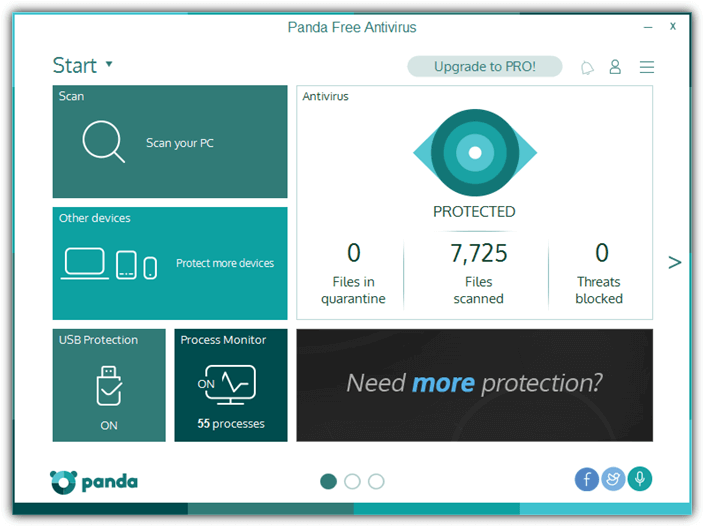 Just log in to the dashboard and run it! The firewall protection offered by Panda is a powerful and rapid tool for blocking threats. Its the firewall is way better than Windows Firewall. Along with that, you get access to a free VPN. 
It comes in handy when you are using a public WiFi so that you're entirely secured. However, it has a daily limit of 150MB. It is suitable for urgent tasks like emails, browsing, etc.
In case you want to increase the limit of the VPN, opt for the premium plan of Panda Antivirus. It will offer you unlimited data for the VPN, making you safer.
Also Check: Rainmeter Skins
The next option on the best lightest antivirus software for Windows 11/10/8/7 PC is Kaspersky Security Cloud Free. The scanning and other processes take place on the cloud. Thus, you need not worry about your PC slowing down in any way. It is capable of scanning and reporting threats within a couple of minutes.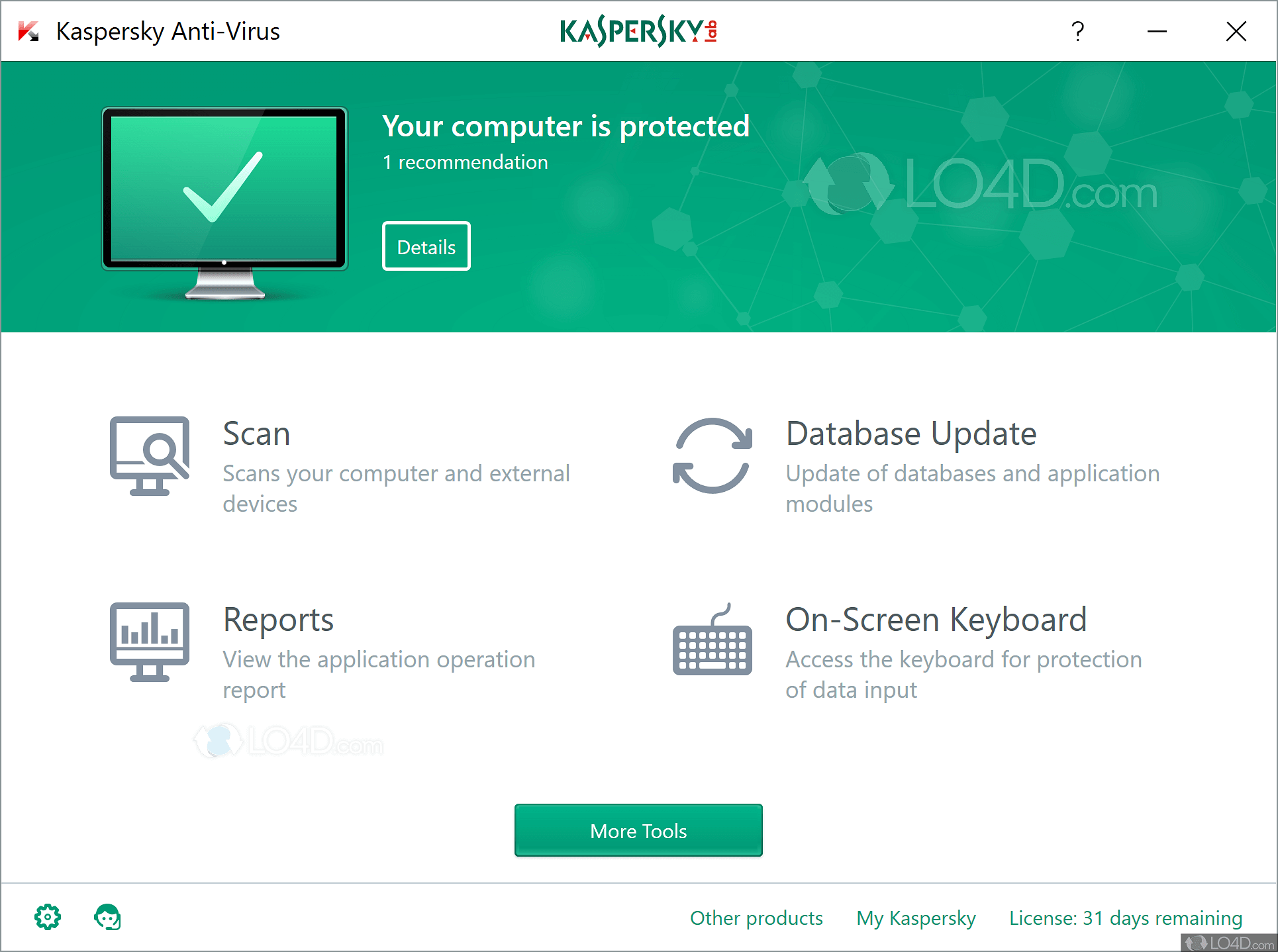 New malware and threats can be detected with ease using Kaspersky Security Cloud. It is because the server of Kasperkey is updated regularly. Not just that, you get a lot of additional tools for the complete protection of your system. 
With the password manager, free VPN, and the dark web scanner, you can be assured of security. Being free, it has some limits. For instance, you can keep only 15 passwords at once with the password manager. Also, VPN allows only 200 MB of data to use daily. 
Avast is one of the most popular free lightest antivirus software for Windows PC with over 400 Million users worldwide. It is capable of doing all the basic stuff for an antivirus. However, you must know that the latest edition has some great add-ons.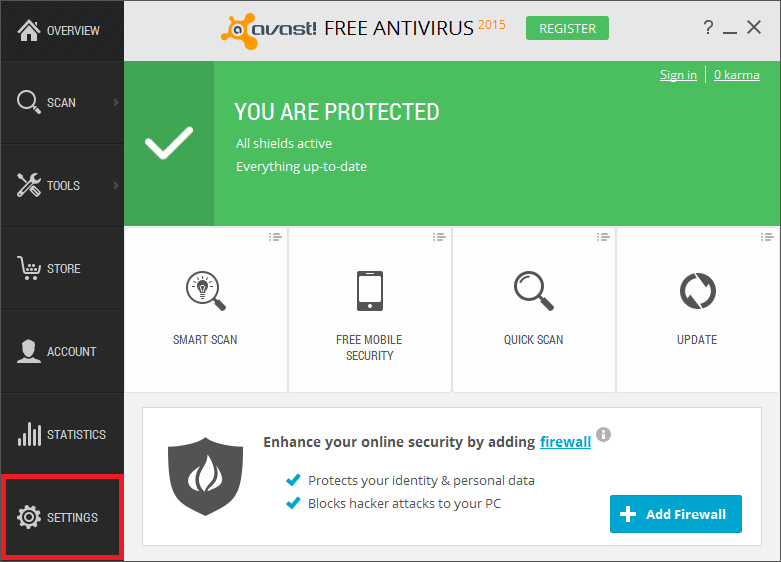 You can mute pop-up notifications with the gaming mode that may have been disturbing you while playing. Apart from that, it can reduce the load on your processor while playing a high-end game. 
With the password manager, you can save passwords for online forms with ease—the only drawback of using Avast it that you might have to deal with advertisements frequently. 
Must Check: USB Bootable Software
Last but not the least option on the list of lightest antivirus for Windows PC is AVG Free Antivirus. With an excellent algorithm for virus detection and phishing attack, you should try it.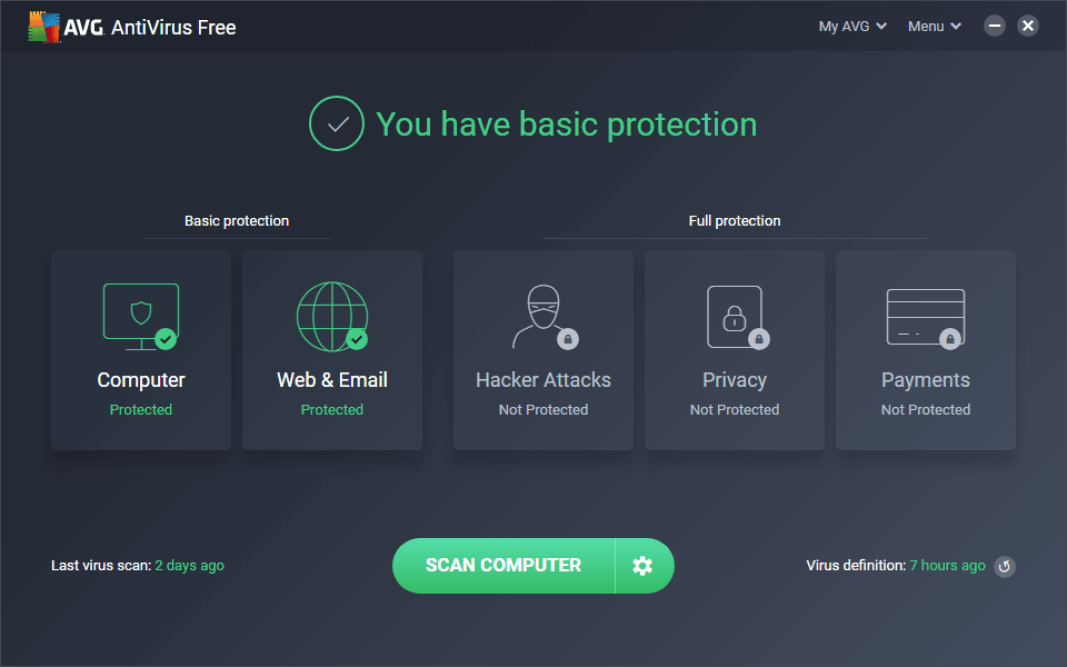 It offers you with system optimization tools, malware scanner, antivirus, and phishing protection. Thus, you have a complete security package in one software itself.
The links you access get scanned regularly to make sure no data of yours is being stolen. The email scanner works flawlessly as well. The incoming emails, as well as outgoing emails, get scanned regularly to keep you secured.
Final Verdict
The internet is filled with malware, phishing attacks, and various threats that might affect your data. Therefore, you must have a good enough antivirus to protect your system from being affected.
 Choose one of your favorite software from the best lightest antivirus software for Windows 11/10/8/7 PC mentioned above. Did I forget your favorite one? Comment down below! For more tech updates, keep following Techonation.