Are you looking for the best root apps for rooted Android phones? In this post, we'll be discussing the advantages of rooting your smartphone and the must have apps for rooted Android mobile. So, you've finally rooted your Android phone. Well, Congratulations!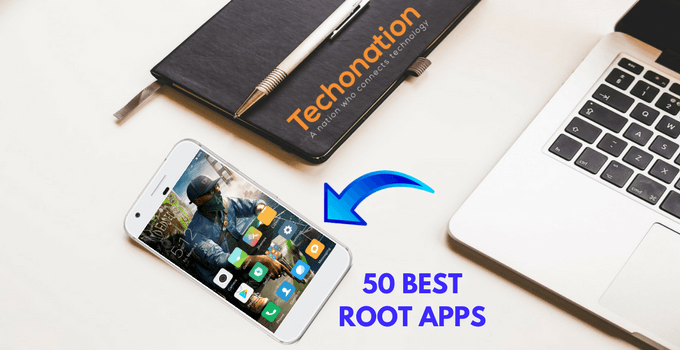 You're now a part of those power users who root and tweak their Android phones for their benefit. But hey, If you haven't rooted your Android phone yet, you're missing on great stuff. 
You're missing out on unlocking the real potential of your Android phone, which only rooted users enjoy. Sure, rooting does have its cons, but the Pros outweigh them.
What is Rooting?
Let's not go deep into this as we've already covered this part here. Rooting is nothing but "unlocking" your phone. It's not hacking. Many people confuse rooting for hacking, but that's not the case at all.
Why do people root their phones?
There are many reasons why people would want to root their phones. A very few portions of people roots their phones for testing purposes, whereas most people root their device to unlock its true potential.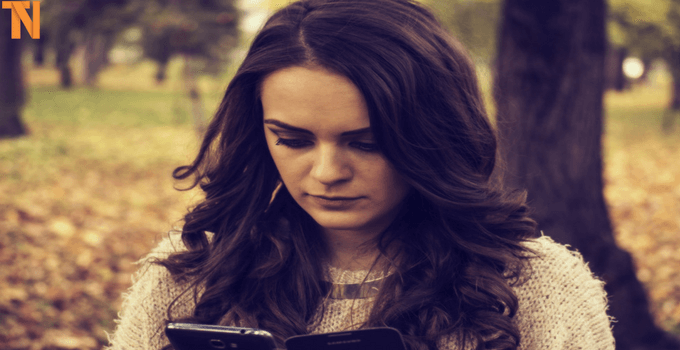 True potential?
Yes, by the alternative potential we mean, improving battery life, improving ram management, improving speed and performance of the device, changing themes. Installing custom ROMs, custom recoveries, Installing custom kernels, changing emojis, etc
The possibilities are endless.
Now that you're gaining interest, search your device in XDA forums for the method to root your phone. If not, Softwares like Kingroot are always an option.
Note: These are the best root apps for all Android versions including JellyBean, Kitkat, LolliPop, Nougat and Oreo.
Not rooted yet? Here is the guide to Root Android without Computer.
Must Read: Best Music Downloader Apps.
50 Best Root Apps for Rooted Android phones
 If you've rooted and didn't know what to do next, don't worry, my friend, as you've landed in the right place. Some of these apps are available on the Google Play store, while some aren't available.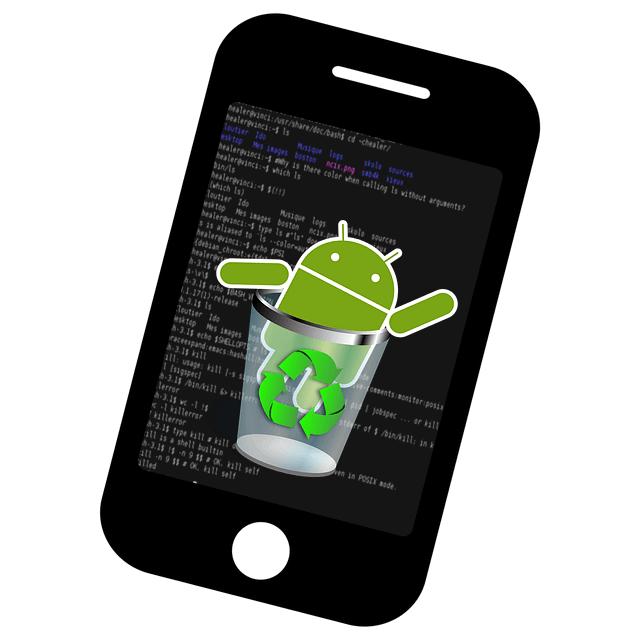 I have personally tested these apps and selected them for the list of best root apps for Android. So let's move to the main part of this article. I have also shared the Spotify Premium apk for Android.
1) RootChecker:
Let's begin with the basics. Root Checker is an app that has millions of downloads. That's because Root Checker is the #1 application installed by people to verify root status on your mobile phone.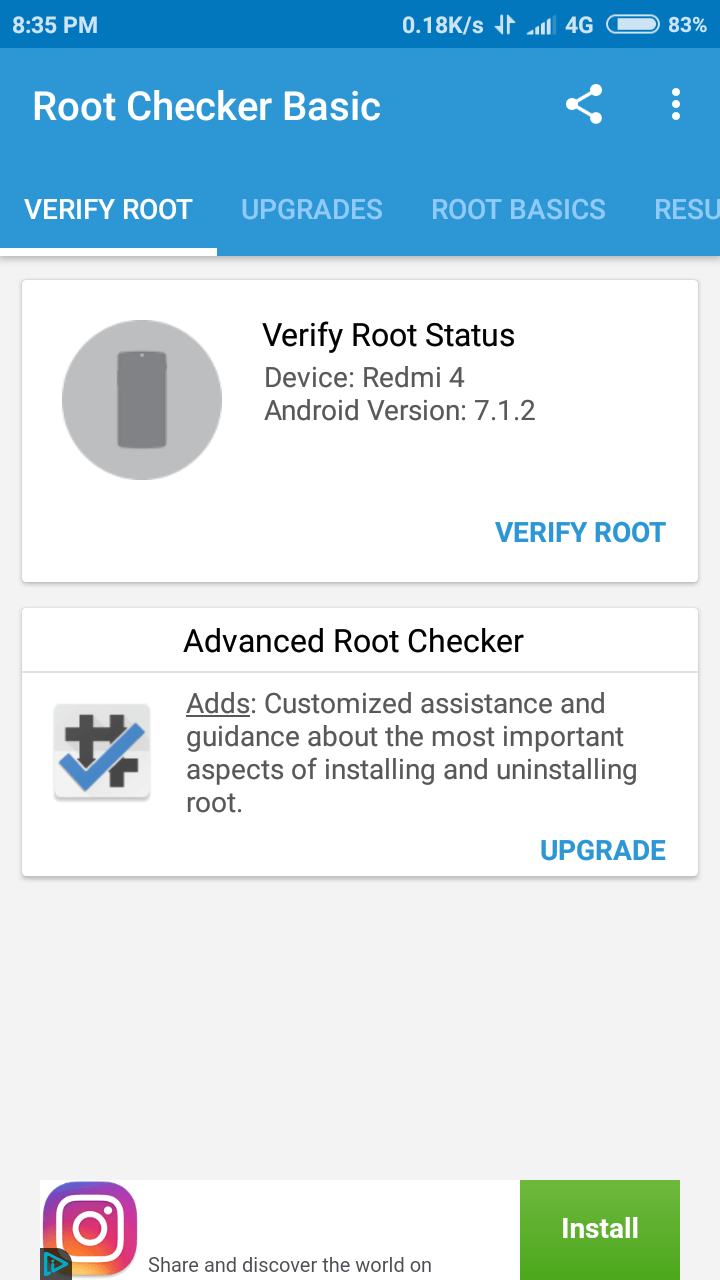 Let's say you've rooted your phone, and you don't know whether you've rooted properly. This is when the Root checker comes into play. Just open the root checker, and within few seconds, the app will tell you whether you've proper root access or not.
2) SuperUser:
When we root our device with Kingroot or some other Chinese alternative, we don't get SuperUser. That's why it is wise to install the SuperSu app from the play store and remove the other alternative Chinese app.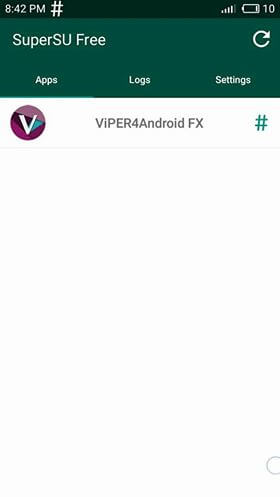 It's the SuperUser that's responsible for updating the SU binaries inside your device. If you have a superuser already, It is wise to keep it updated by downloading it from the Google play store.
  download
You may also like- GBWhatsApp Apk
3) Lucky Patcher:
Lucky Patcher is one such amazing application that has superb possibilities. Annoyed by unwanted ads? No problem, Lucky patcher to the rescue! Just open lucky patcher, select the app you're facing ads, and then select to remove ads.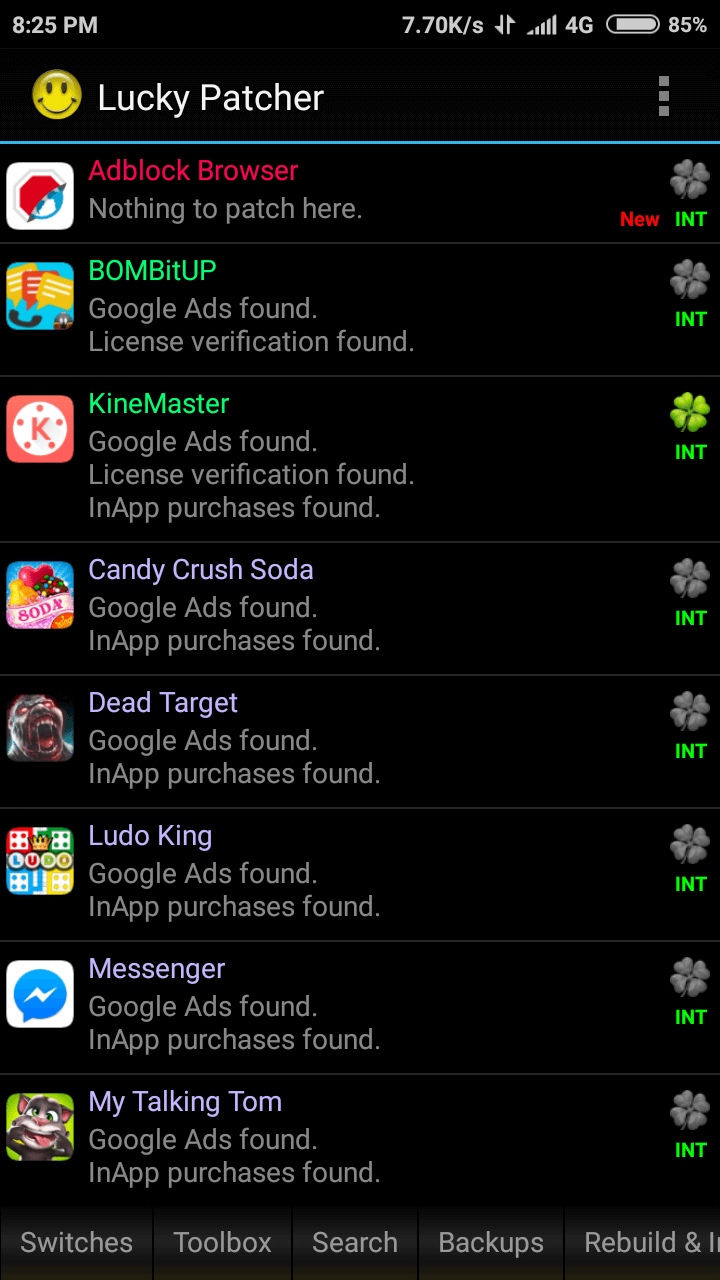 Voila! You've successfully removed those nasty advertisements which were hampering your android experience. In some apps, you can also remove "In-app purchases" and make them completely free. Lucky patcher is one of the best apps for a rooted Android phone
Want the best alternative to Lucky Patcher? Try Freedom Apk for Android.
4) Greenify:
Did we speak about enhancing the battery life of your phone? Yes, that's what greenify is meant for. Greenify has been the leader in battery-saving apps for many years now. This is why you should install it on your phone right away after you root. It is one of the must have apps for rooted Android devices.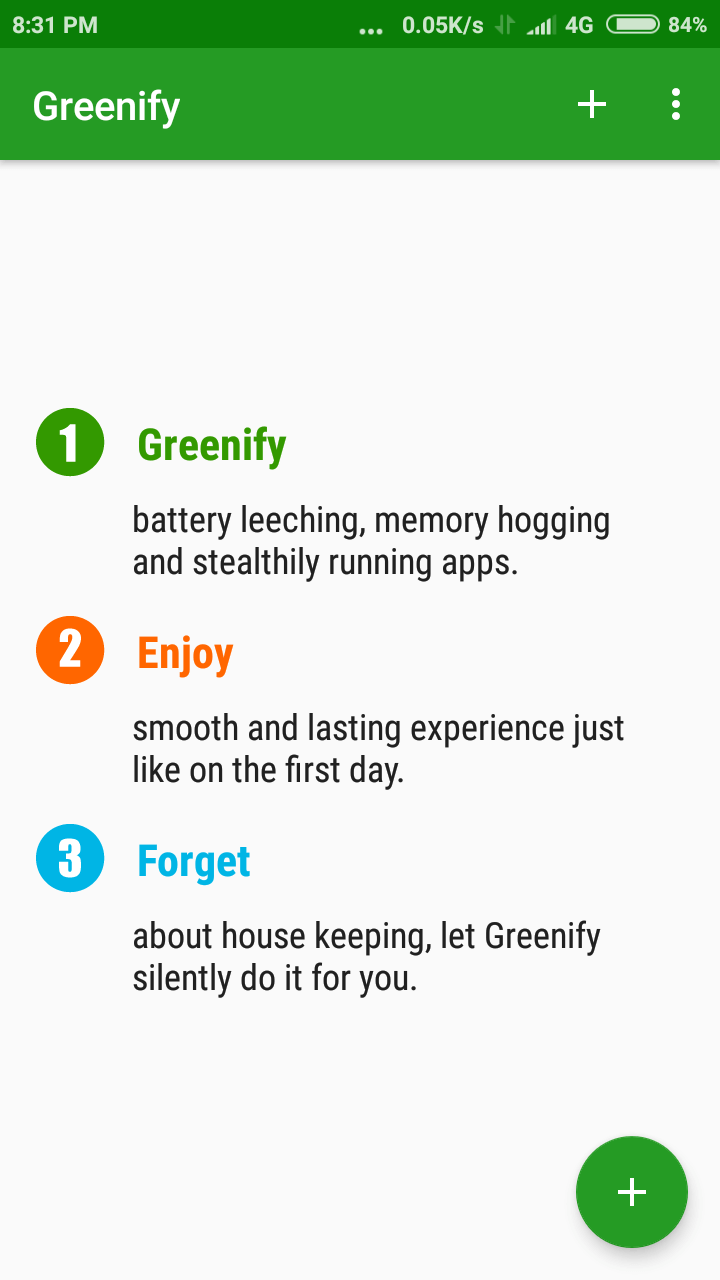 It "greenifies" the applications so that they stop consuming excessive battery and ram on your device. The paid version also has some advanced features that will allow the app to send push notifications even when the app is greenified.
You may also like- YOWhatsApp Apk
5) Tasker:
This is one of the oldest recommended apps on the play store. Love automation? Then the tasker is for you, my friend. It is another app in the list of top root apps.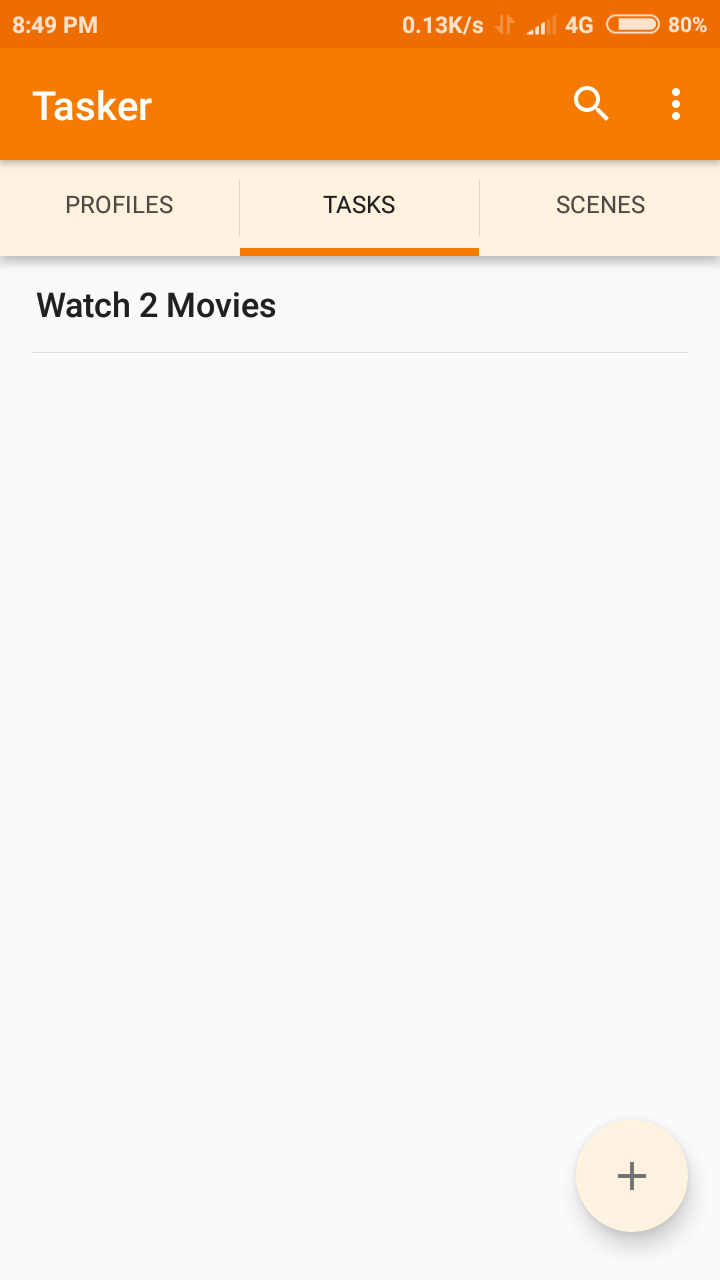 Tasker allows you to automate specific processes in your mobile, like starting music as soon as you plug in earphones. It has many uses, like turning on silent mode automatically when you're at work. etc
Must Read: Best Music Streaming Apps
6) Link2SD:
Running on less storage space? We know how that feels. So just Install Link2SD and say goodbye to your "less storage" woes. Link2SD will send every app to your SD card so that you get more internal storage space.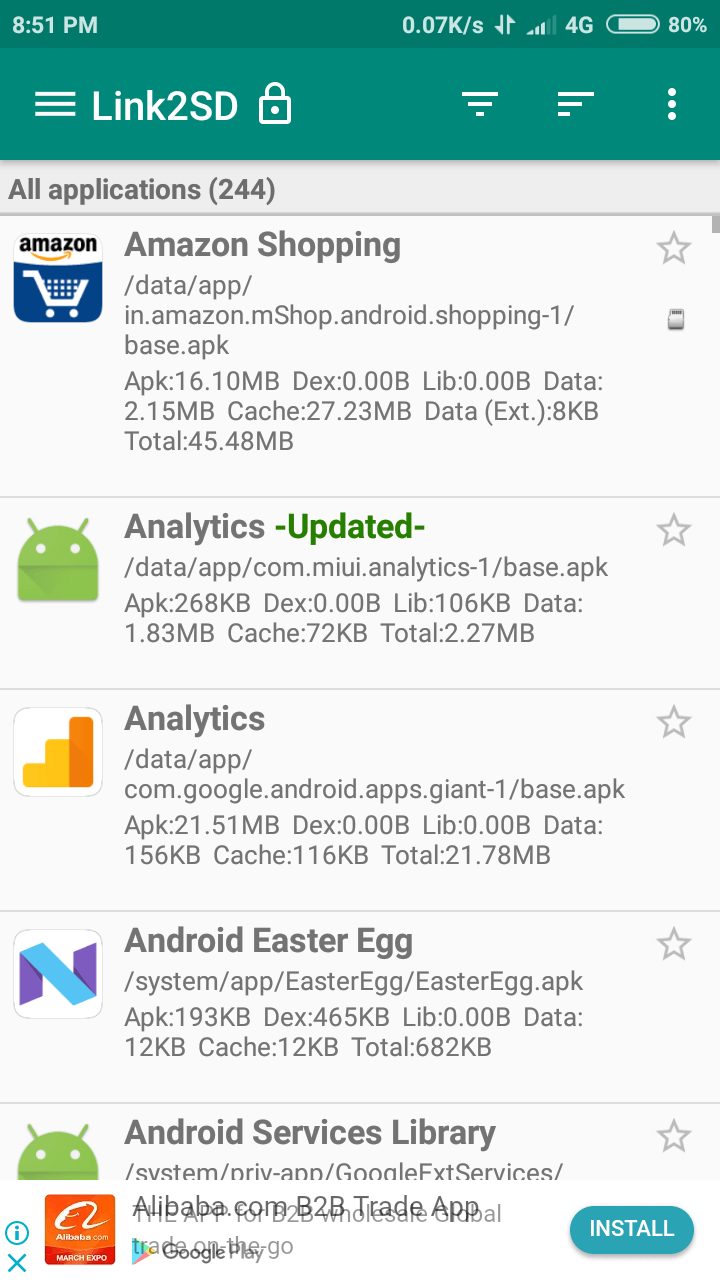 In one way, it links your SD card to your internal storage tricking your phone into believing that it has more internal storage. Check out how to use Link2SD app to increase internal storage.
7) Kernel Adiutor:
Kernel adiutor takes things to the next level. As a root user, you may flash a kernel on your device. To make changes to the kernels, the cores, the speed. Etc, we use kernel Adiutor.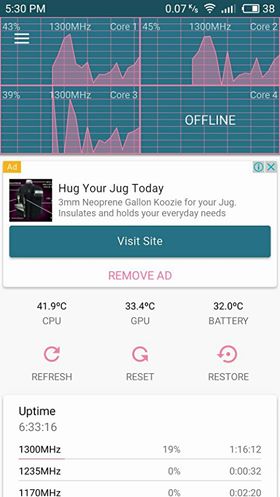 Sometimes, you can also disable a core to get more battery life out of your phone. It's a useful app for kernel and custom ROM flashers. Kernal Adiutor is another one of the best root apps for rooted phones roundup.
Must Read: Best logo maker apps
8) Build Prop editor:
Build prop editor will edit your build.prop settings. You can give your names to the settings, the android version you're running.etc., all using build.Prop editor.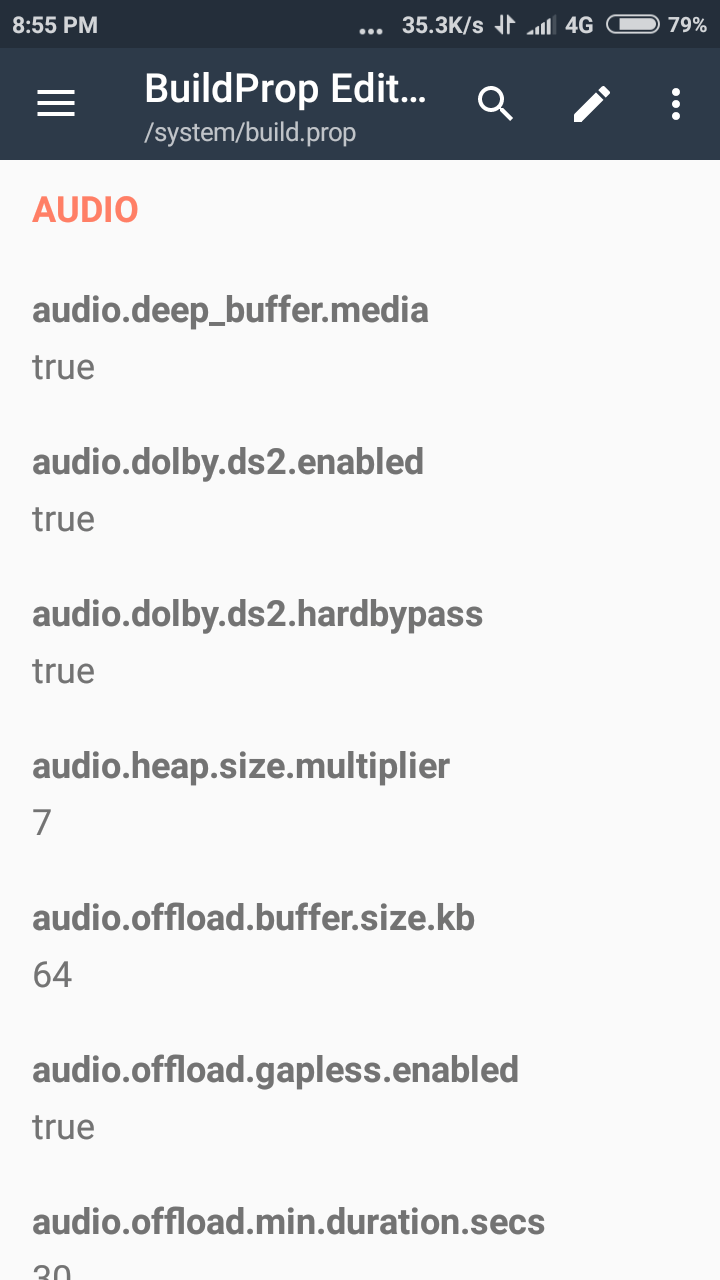 You can also change your phone's model number in settings and much more. Finally, you can do fun by changing the Android version and more.
9)SETDNS:
Having internet connectivity issues on your smartphone? DNS might be the culprit! But, again, this app is for advanced users who know what they are doing.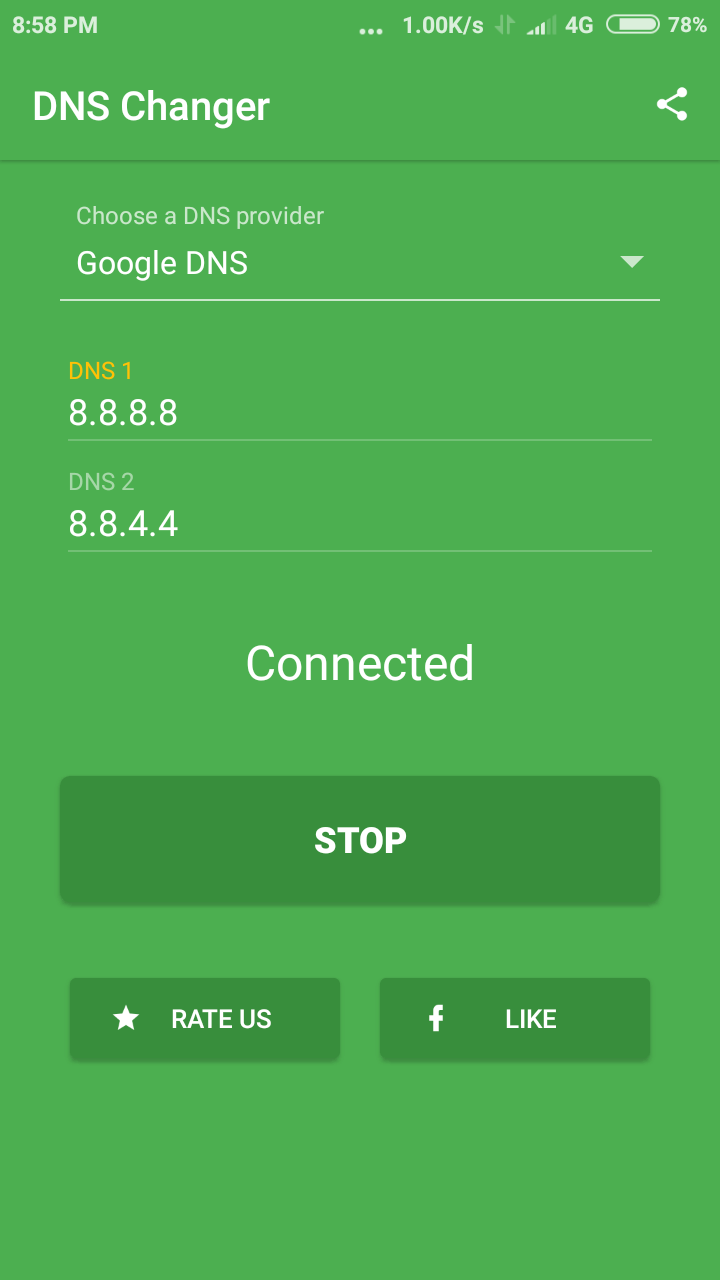 With SetDNS, you can change the default nameservers of the WIFI and data connection on your mobile phone. You can also choose one from its list of DNS. SetDNS is must have apps for rooted Android mobile.
10) GMD GestureControl:
Who wants to get stuff done with just a few swipes? If you're the one who wants to get stuff with just a few swipes, then GMD GestureControl is for you.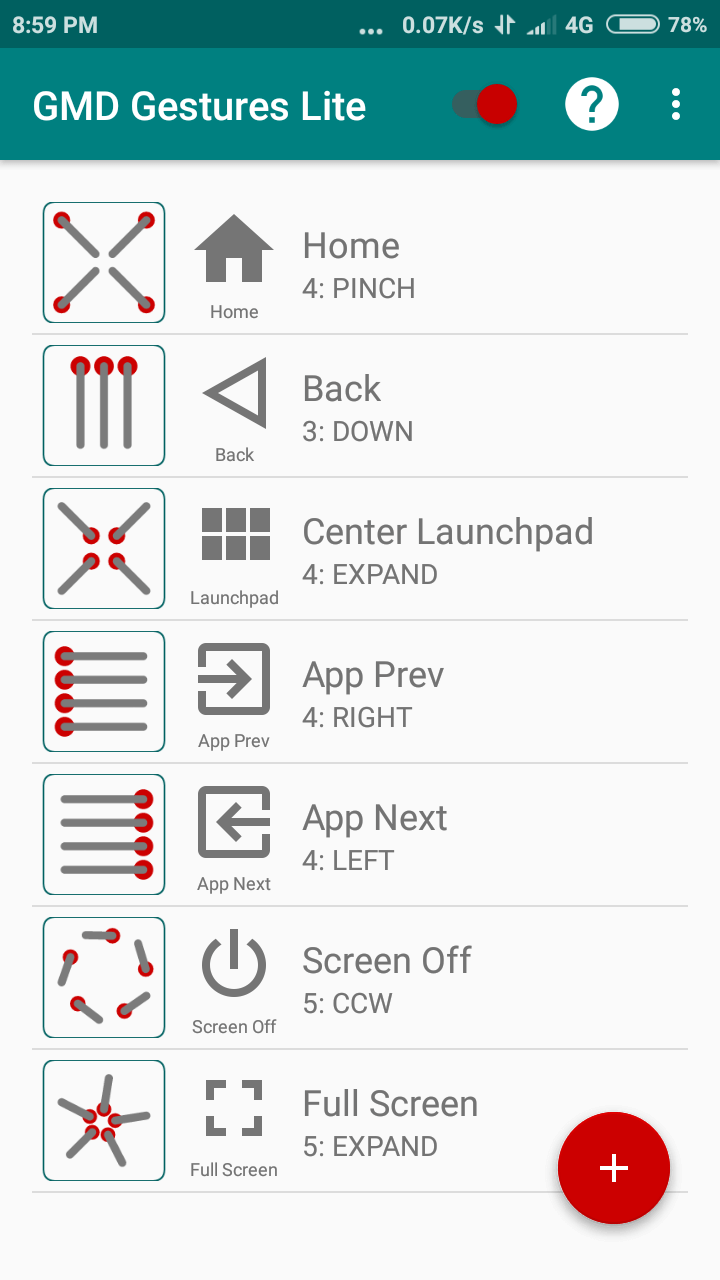 This app allows you to get gestures on any rooted android device. That's right; you can now draw "C" to open the camera and "M" to open music directly. Isn't it amazing?
You may also like- WhatsApp Plus
11) Root Call Blocker Pro:
Let's face it. We all hate those annoying spammy calls, don't we? So let's meet our savior, "Root call blocker pro."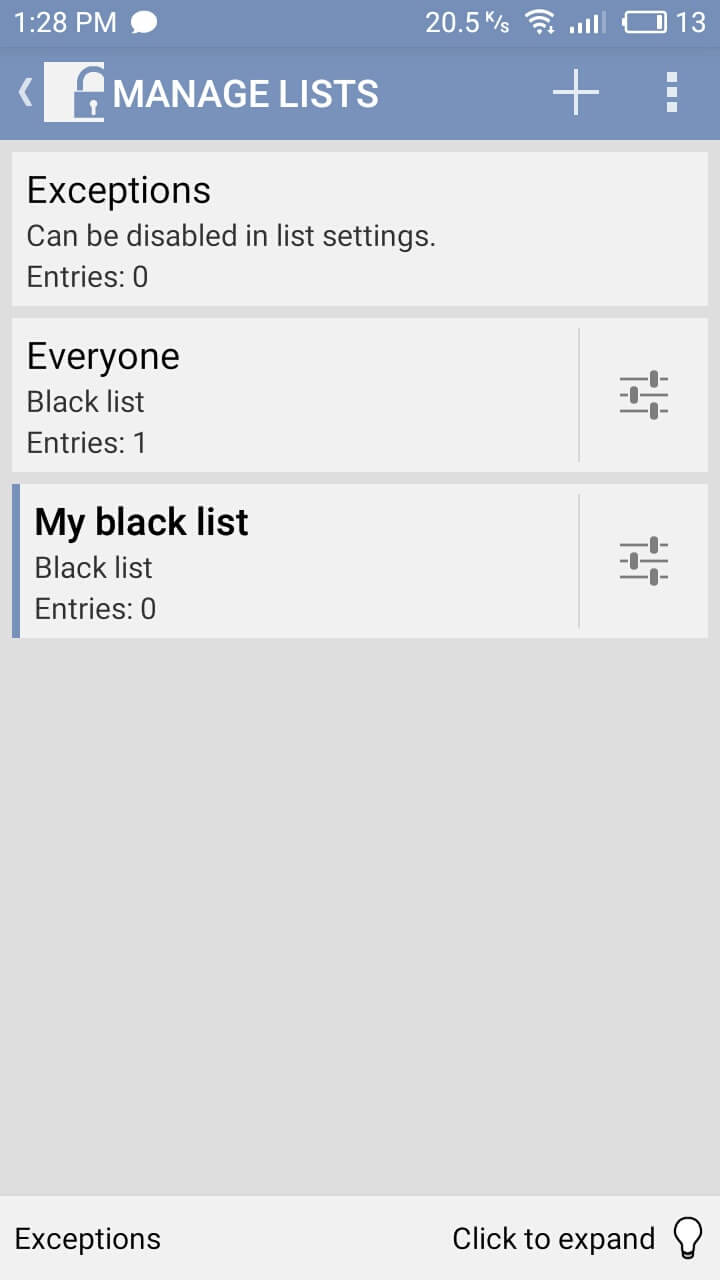 As the name suggests, this app has advanced settings that will allow you to block unwanted spammy calls. No more spam calls again, thanks to Root call blocker pro. As a result, it is counted among the top root apps for rooted phones.
12) Wi-FI Key Recovery:
Forgot your Wi-Fi password? Do you have access to your phone, and luckily, your Wi-Fi password is saved on your phone? Congratulations, you can recover your Wi-Fi password easily now. But, unfortunately, you've gone through all the settings, and you hardly find any way to recover the saved password.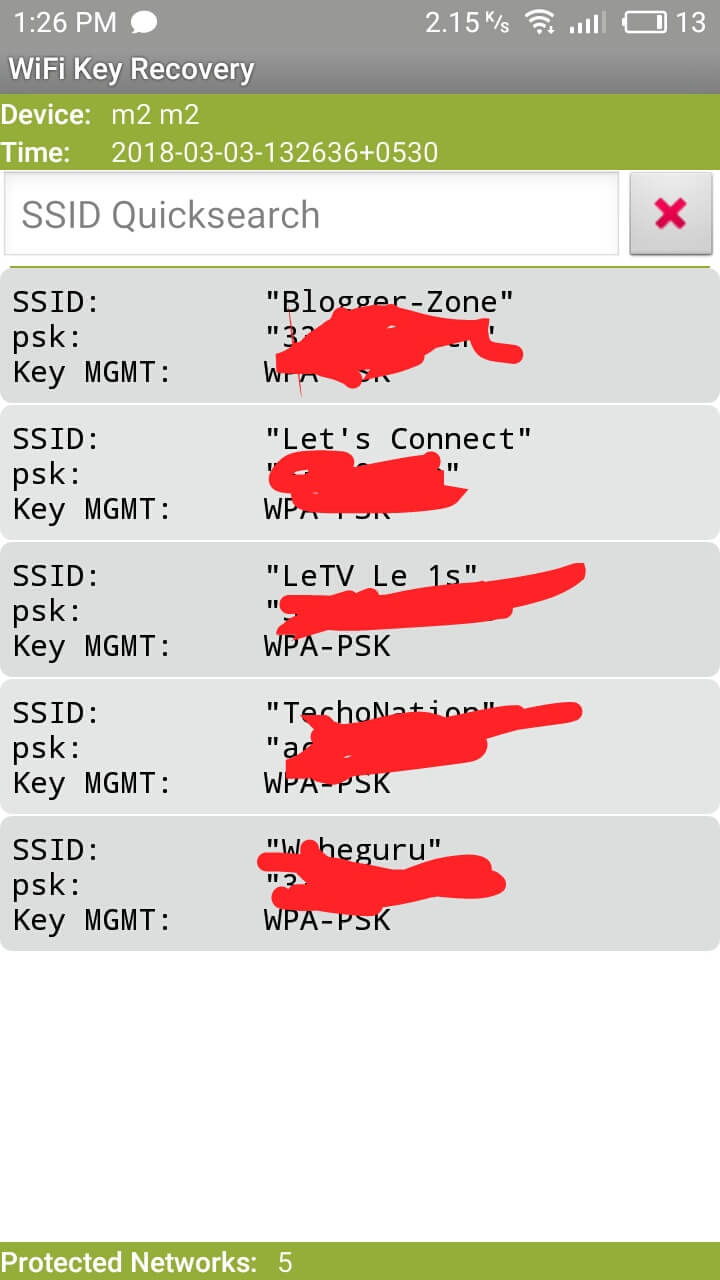 Don't worry, as Wi-Fi Key Recovery is here to save the day. Just install this app and give it root access. Voila, it'll now show all the Wi-Fi passwords saved on your device. It is another app in the list of best root apps for rooted Android devices.
13) REC
REC is an app used for screen recording. In one way, this app can be used to make explainer videos on your phone. Also, do you have any gameplay recordings that you want to show your friends? Then REC is for you. REC will record anything that goes on your android screen.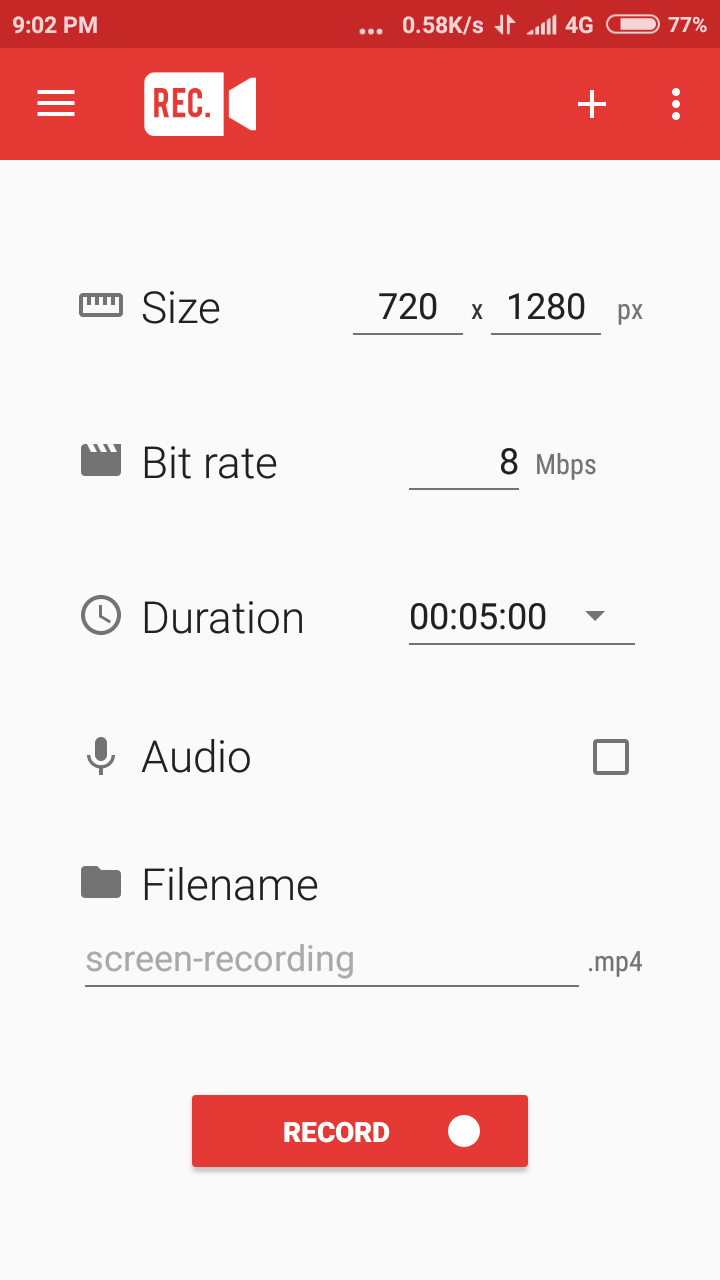 The unique feature of this app is that it'll also record the audio from the mic connected to your phone via a 3.5mm audio jack. It'll also show finger touches so that it's more clear for explainer videos. At last, you can just give it a shake to turn it off. It's that easy to use.
14) Sixaxis controller:
Are you an avid mobile gamer? Do you play all the titles from action to adventure and first-person shooter on your mobile? Then you must think of using this application if you have a spare PS3/PS4 SixAxis controller.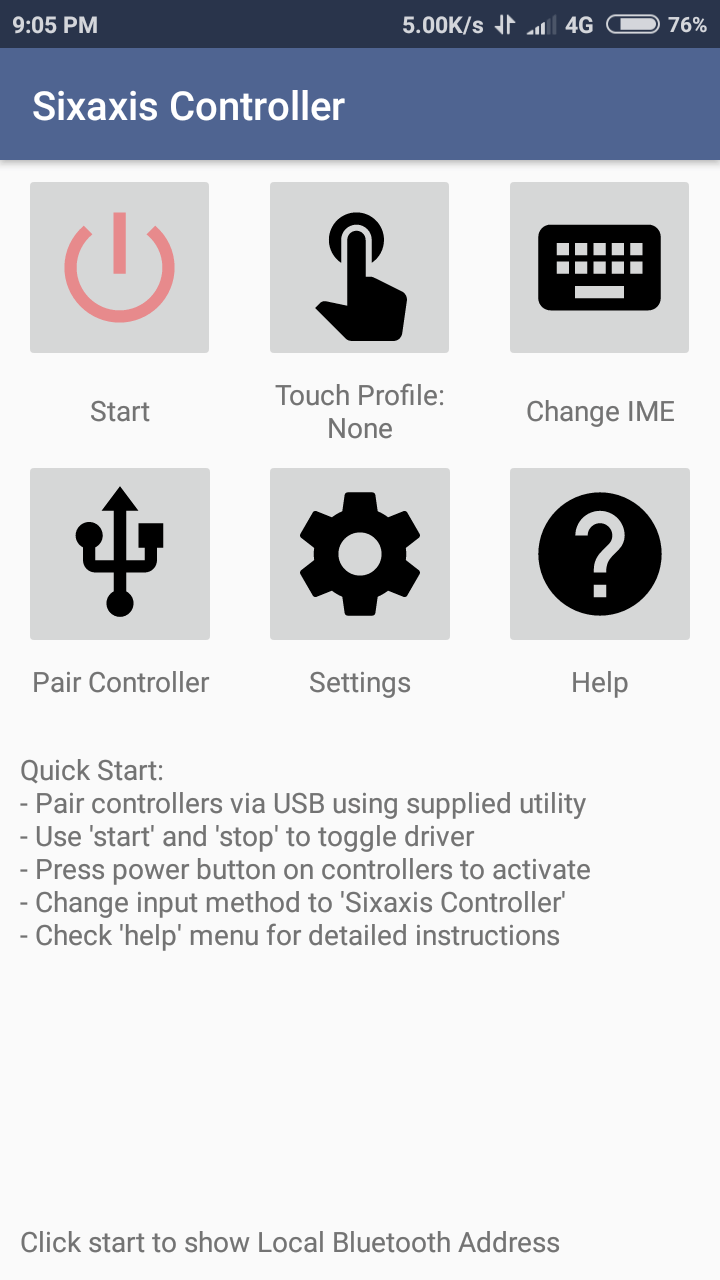 What this app does is that it connects your SixAxis joystick to your phone via Bluetooth so that you can play games using the joystick. A handy app for hardcore gamers.
Also, there's a pro version as well, but not all mobiles are compatible with this app so check the compatibility with the compatibility checker present in the app.
  download
15) ROM Toolbox Pro:
ROM Toolbox Pro is a paid app that saves you time from downloading other applications. As the name suggests, it's a toolbox consisting of various small tools like Build prop editor, font changer, boot animation changer, etc.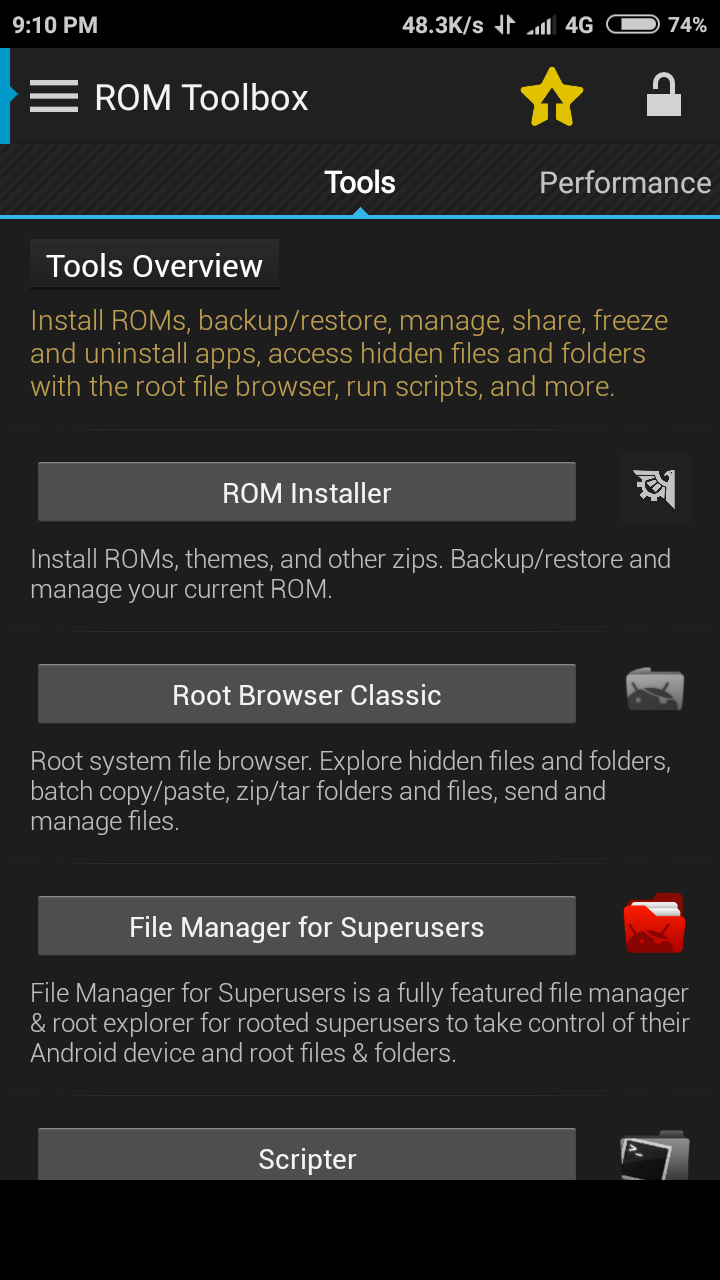 With each separate app you install, your Android is more cluttered than before. ROM Toolbox helps you clear the clutter by acting as an all-in-one application.
  download
16) GL Tools:
GL Tools is an application for advanced root users. GL Tools allows you to play with the graphics of your device. For example, you can change graphics credentials on your Android phone.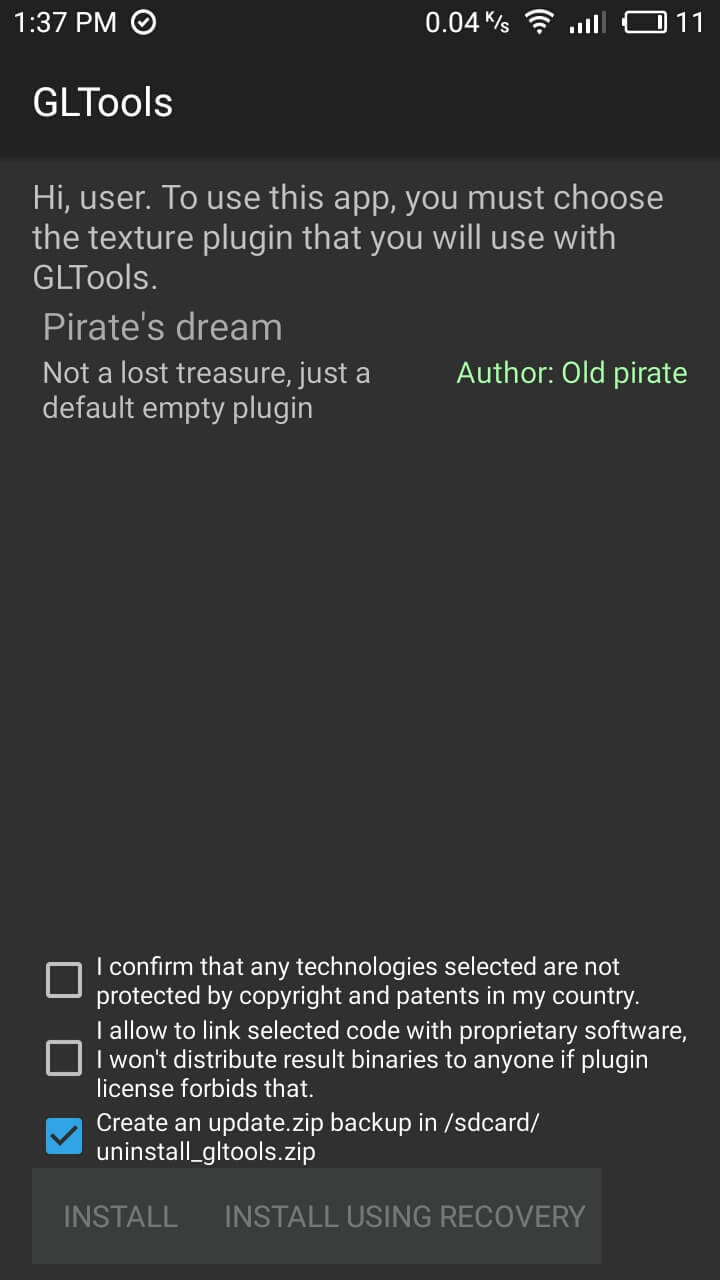 Many pro users use it to enhance the graphics of their devices. Make sure you check the compatibility before downloading it. Once the app is installed, give it root access, and you are all set to go.
  download
17) Flashify:
Flashify is used to flash recovery images on your mobile without much hassle. A typical recovery flashing procedure involves connecting your mobile to your pc and then flash a recovery that you just downloaded from the internet, using some complicated software you don't understand.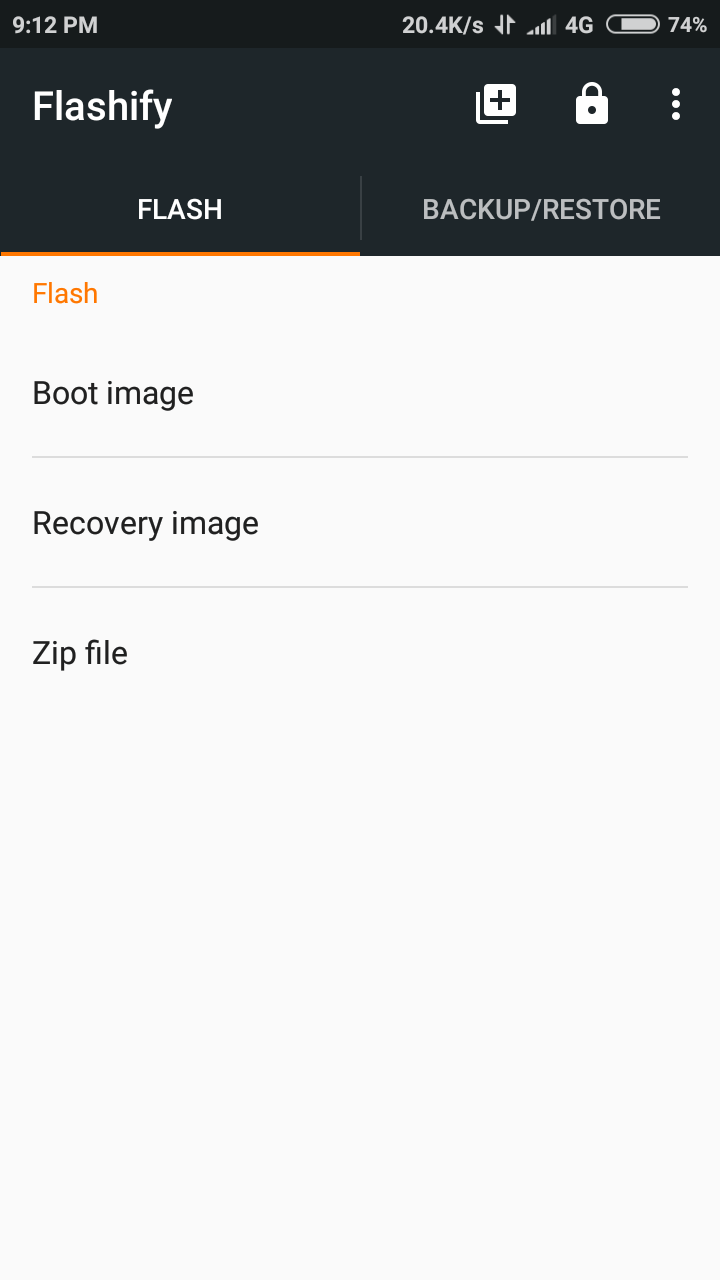 Let the complications go away as flashify does all the work for you as an Android application. Just install Flashify, give it root access and let it do all the flashing for you. Flashify is one of the best root apps for Android.
18) System app remover:
If you're using a Chinese smartphone or a rebranded smartphone, then you must be tired of facing the annoying bloatware that comes pre-installed.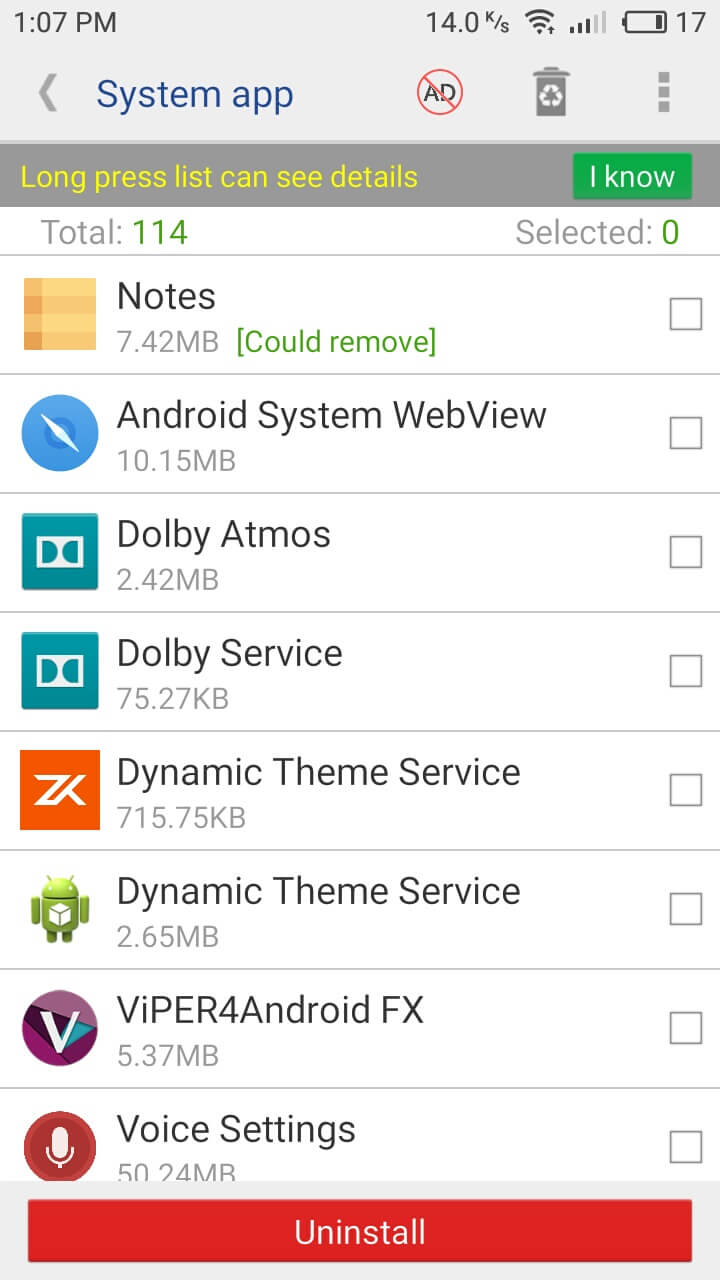 System app remover helps you remove those annoying bloatware that comes pre-installed. Just give it root permission and select the app you want to uninstall, and that's it.
19) AdBlock Plus:
Adblock Plus is an app that will drastically improve your Android user experience. Each application comes with inbuilt ads nowadays. Unfortunately, these ads can sometimes be way too intrusive.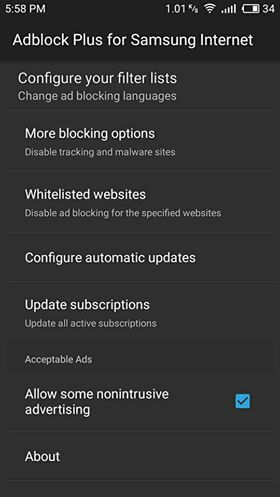 Thanks to Adblock Plus, it'll get rid of the ads forever from your device. So you can enjoy the apps without any advertisements inside them. I have shared Adblock plus vs ublock origin comparison.
20) Titanium Backup:
Titanium Backup is perhaps one of the essential apps needed for root users. It is one of the best root apps for rooted Android phones. Titanium backup can backup all the stuff, including settings, apps, and other valuable things on your device.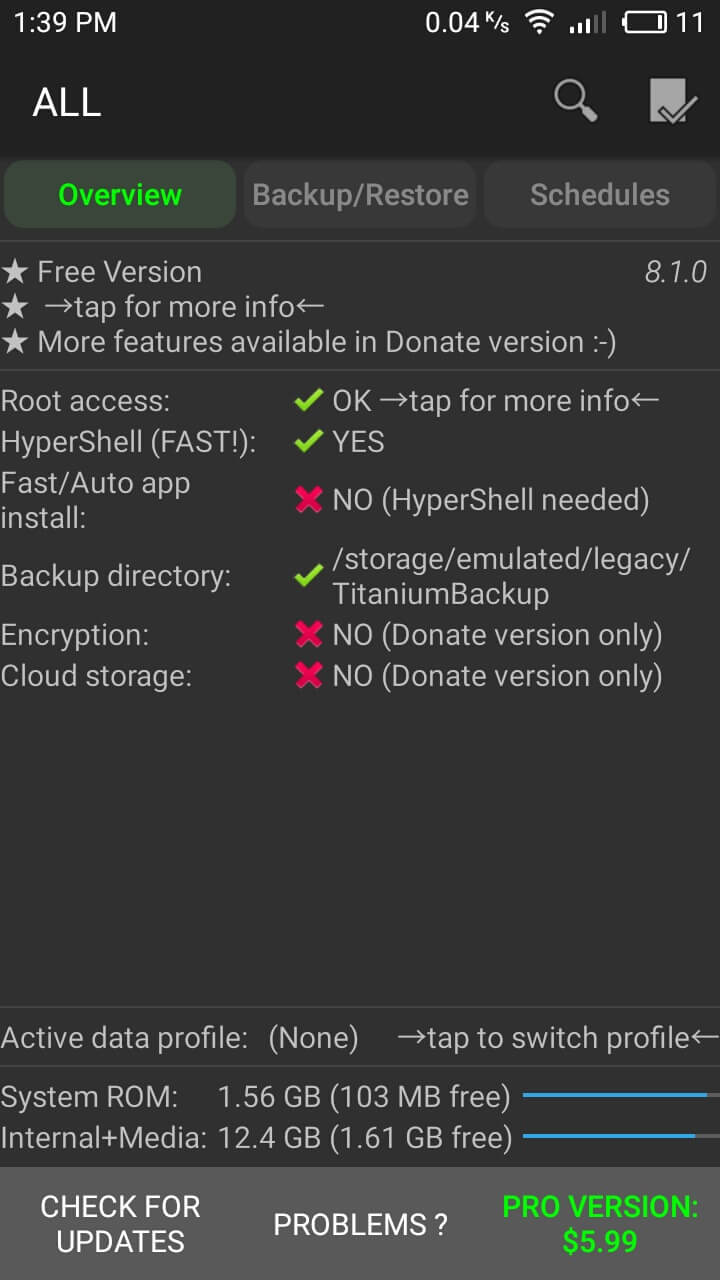 Don't worry when you're flashing a new ROM; just make sure you backup everything from Titanium Backup, and you're good to go. It even backup your game progress, which means you can resume the gaming process even after resetting or changing rom on your device. Sounds cool! Right? Just download the app and enjoy its benefits.
21) DiskDigger:
This application is a lifesaver. Period. We all have those moments wherein we accidentally delete specific pictures or files or even those videos that we store on our mobile phone. Don't you worry anymore?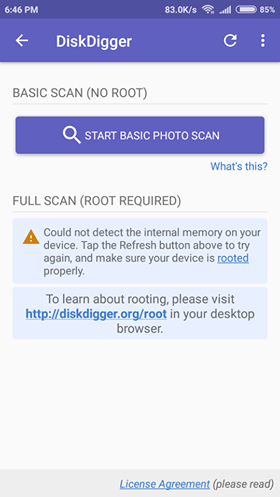 Just root your device and install the DiskDigger application. It will go through all the hard work and find all the stuff which you've accidentally deleted. It then magically restores all those to your gallery. Here I have shared the full tutorial to recover deleted photos on Android.
22) AdAway:
Adaway is an alternative to Adblock Plus. If you're not happy with AdBlock Plus, Adaway is for you. It does pretty much the same job of removing ads, thus enhancing your user experience. For removing ads, AdAway is among the best root apps.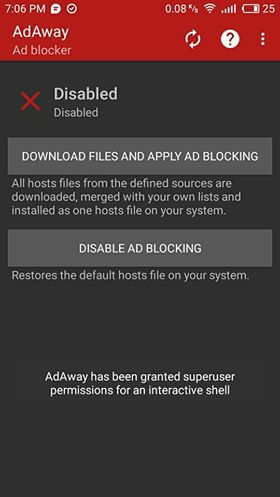 You can enable it, and it will do the rest of the work. It is efficient in removing all kinds of ads and pop-ups from Android apps. However, I prefer Adblock plus over Adaway for blocking ads from apps.
23) NetCut:
Have you just got a new internet connection at your home? Congratulations!
Are your neighbors/Siblings secretly accessing your Wi-Fi and using it without your knowledge? Oh no
! But wait!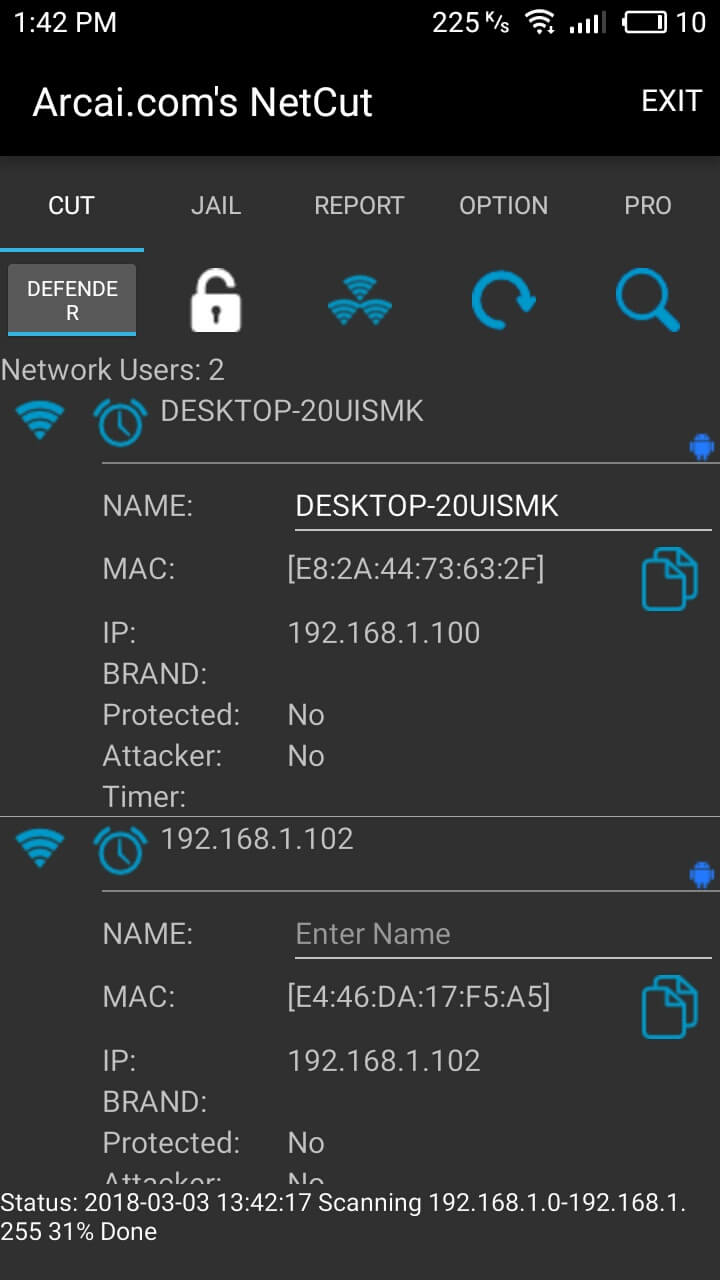 Netcut is here to save the day. Just give it root permission and connect it to the WI-Fi network. It'll scan and show who all are connected to your system. Found an unwanted device? NetCut will stop internet access to that device, thus saving your data.
24) Recently:
In some of our Android phones, when we press the "recent" button, It'll show us apps that have been opened recently, rather than showing us the apps running in the background.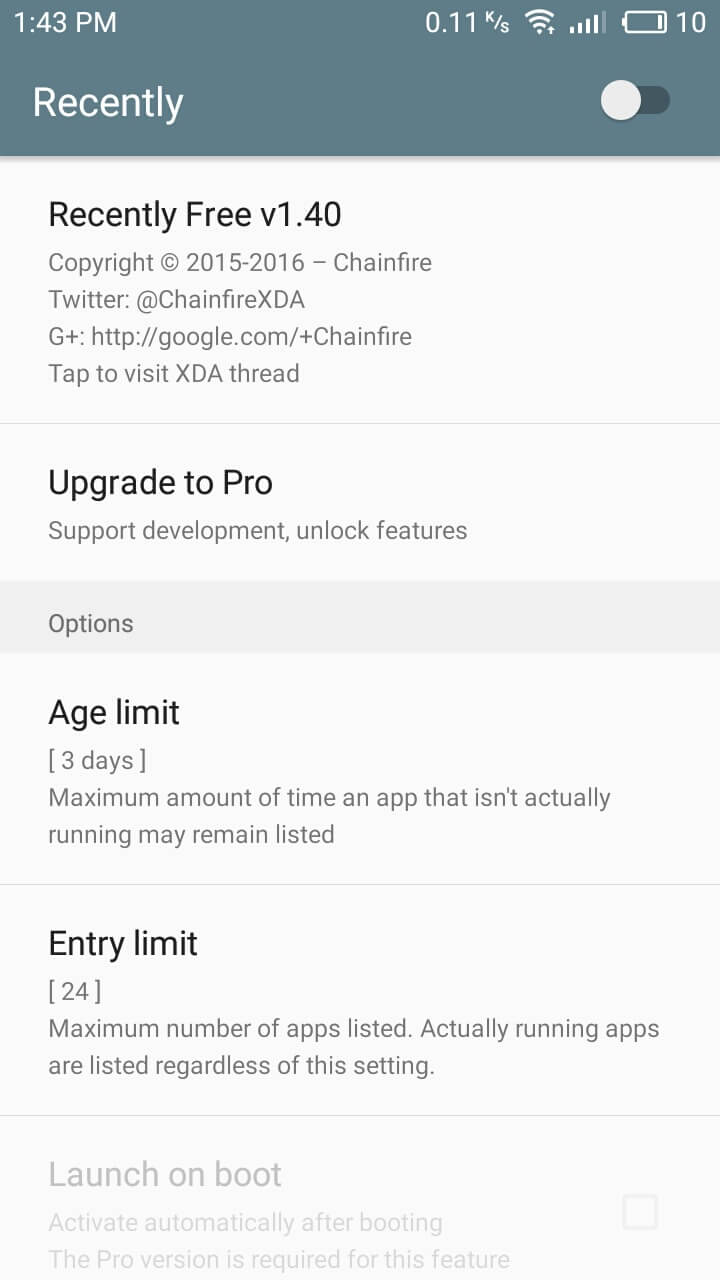 Wouldn't it be easy if we could access the running apps like that and close them instantly? Well, I Recently do the same. When you set it up, it shows you the apps running in the background when pressing the recent button. This helpful feature makes it one of the best root apps for rooted Android mobile.
25) Xposed installer:
You can never enjoy root without installing the Xposed installer and its modules. Your root experience is incomplete without this application.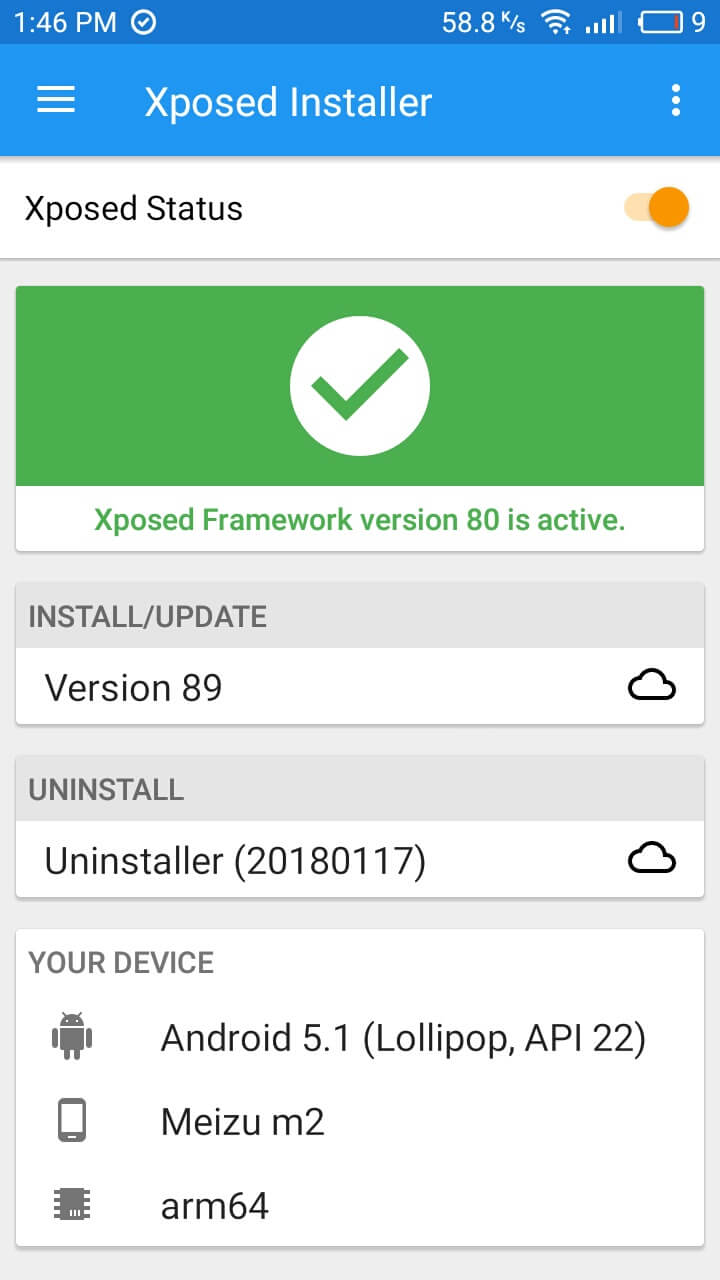 The Xposed installer allows you to install specific modules from its repository that grant extreme customization on your device. Therefore, I would say Xposed installer is one of the best root apps ever made for rooted Android devices.
26) iFont:
Bored with the classic old font on your android device? Just install iFont, and you can change fonts on your phone.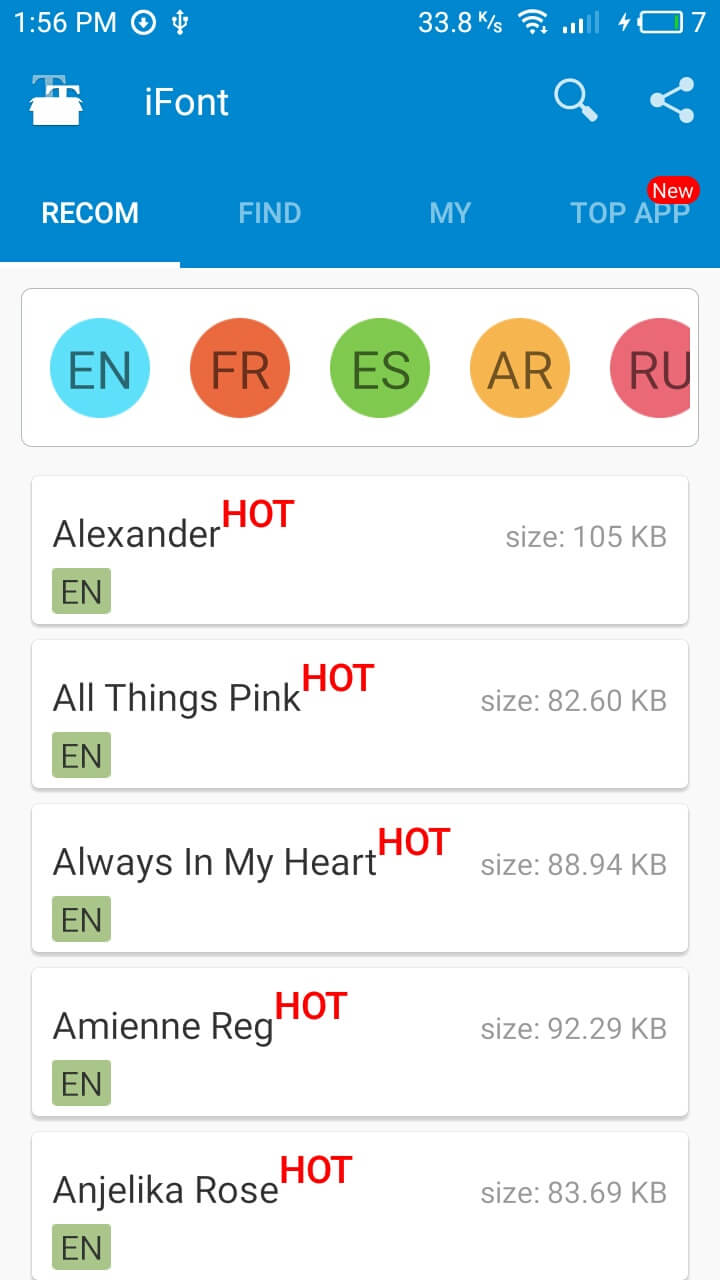 It has a collection of fonts that you may like to browse and install. iFont has an excellent success rate and changes most of your fonts; that's why it's on this list over other font-changing applications.
27) IceBox:
We know we all have that kind of apps that should be there at some point in time, but we aren't sure when. So why should these apps occupy resources when they aren't being used for days?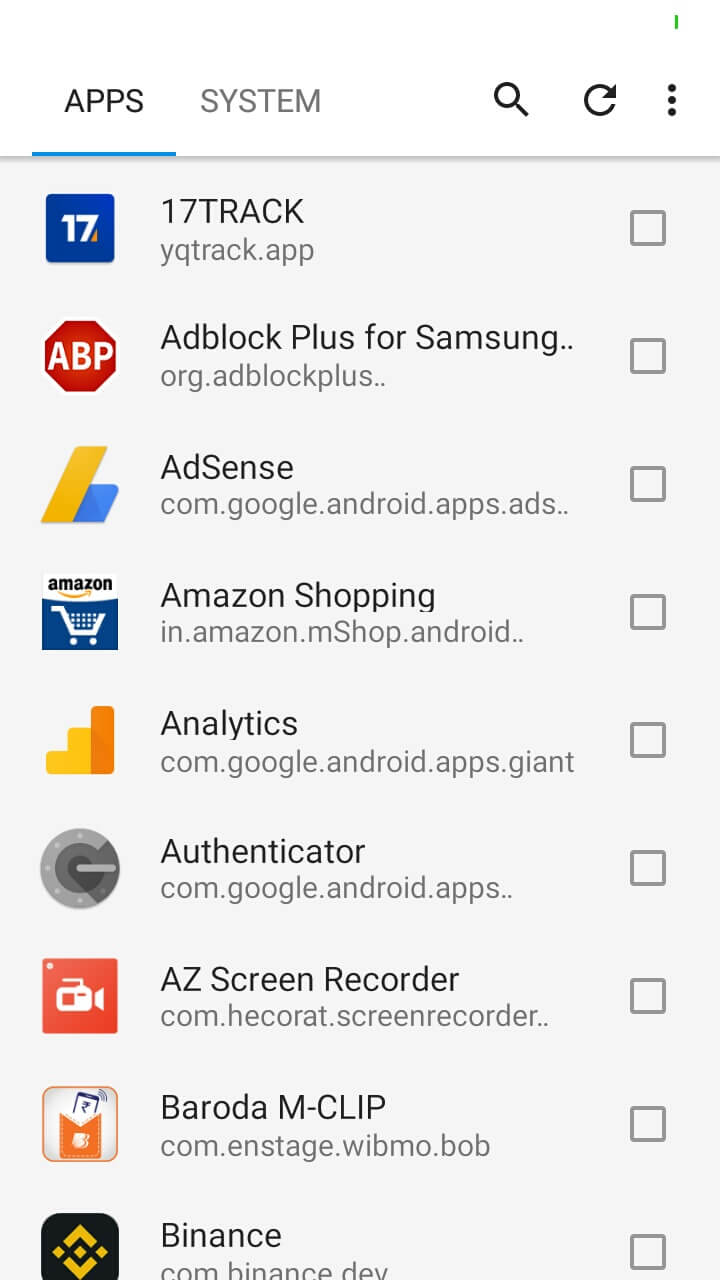 This is where Icebox comes into play. Apps that are kept in Icebox will be HIDDEN from your launcher and won't be able to steal your battery or cellular data in the background. Thus saving your battery life and data.
28) Battery Calibration:
Battery life on your android phone became crappy? It might need calibration to bring it back to normal.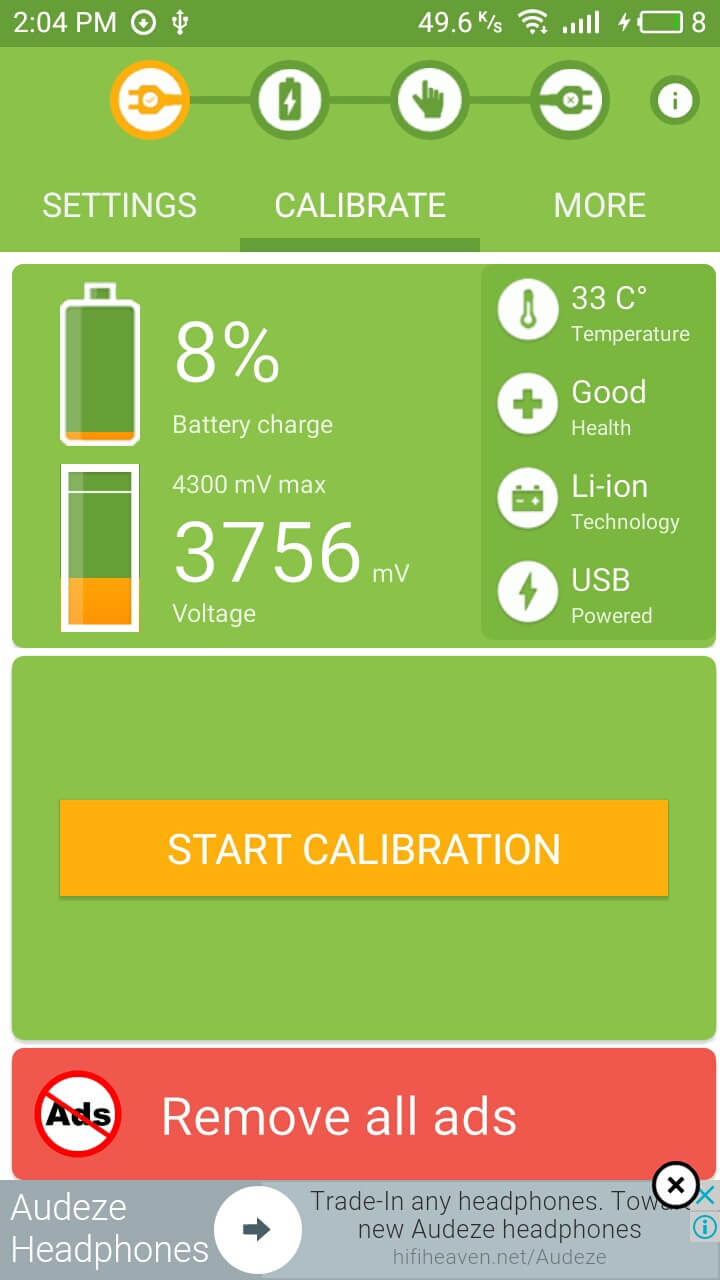 Just install the Battery Calibration app from the play store and follow the instructions. You will notice a slight increase in battery life after this! The ability to increase battery backup helped this app stand among the 50 best roo apps for rooted phones.
29) Cheatdroid:
This app is handy for some gamers and programmers. For example, let's consider that you're playing a game and you want to increase your score. You've been trying, but you're unable to do it.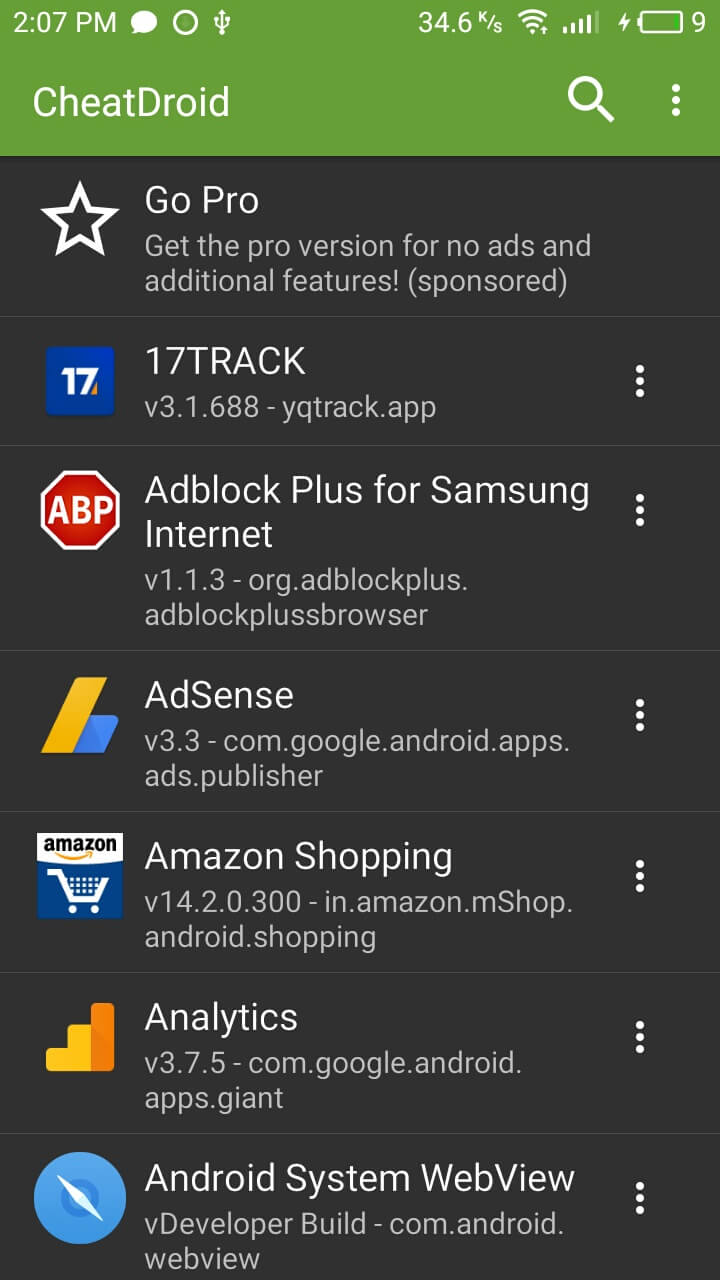 Just install cheat droid and select the app from cheatdroid. Change your score value, and you'll be having a new score set by you when you open the game. To show off among gamers, it is one of the best root apps for Android.
30) App Ops:
Why does your torchlight application need access to your location? Or, why does your wallpaper app need to access your contacts? Annoyed by unnecessary app permissions?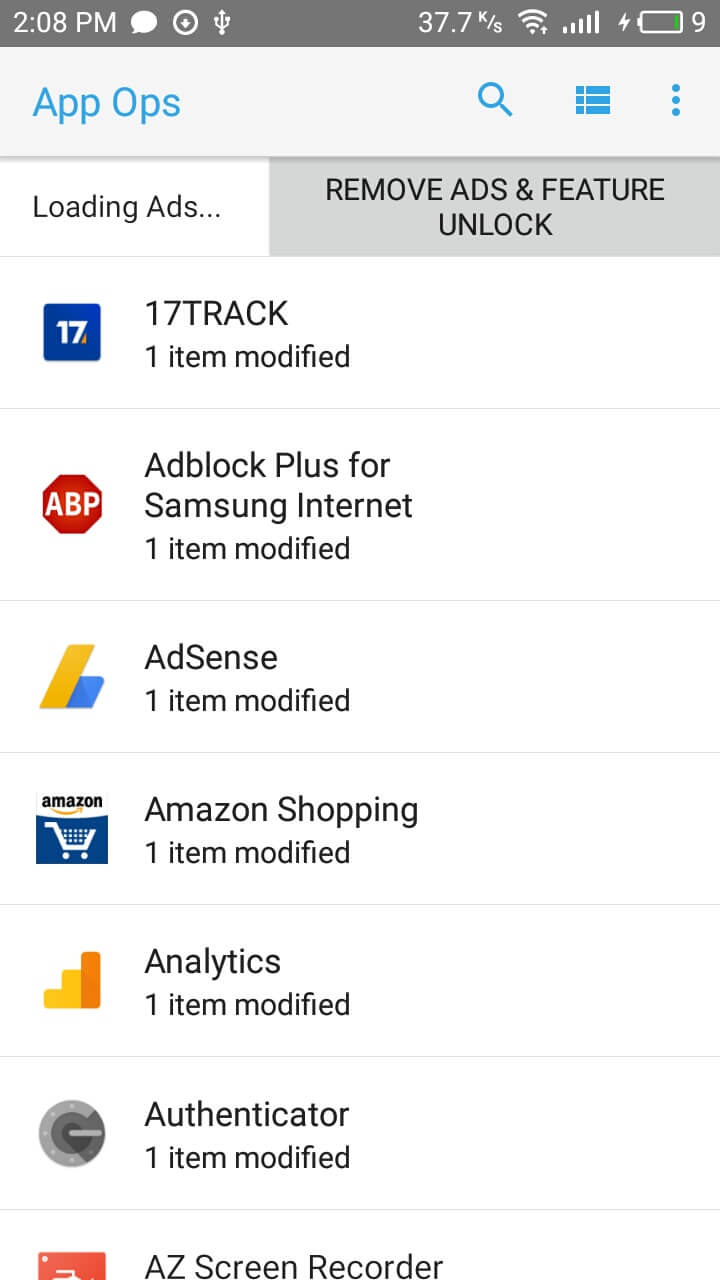 Download App Ops, and you can manually disable permissions for specific applications. It is one of the must have root apps for Android devices.
31) Busybox:
For some of the root applications to run, we require busybox. So, this is also a critical application when it comes to rooted devices.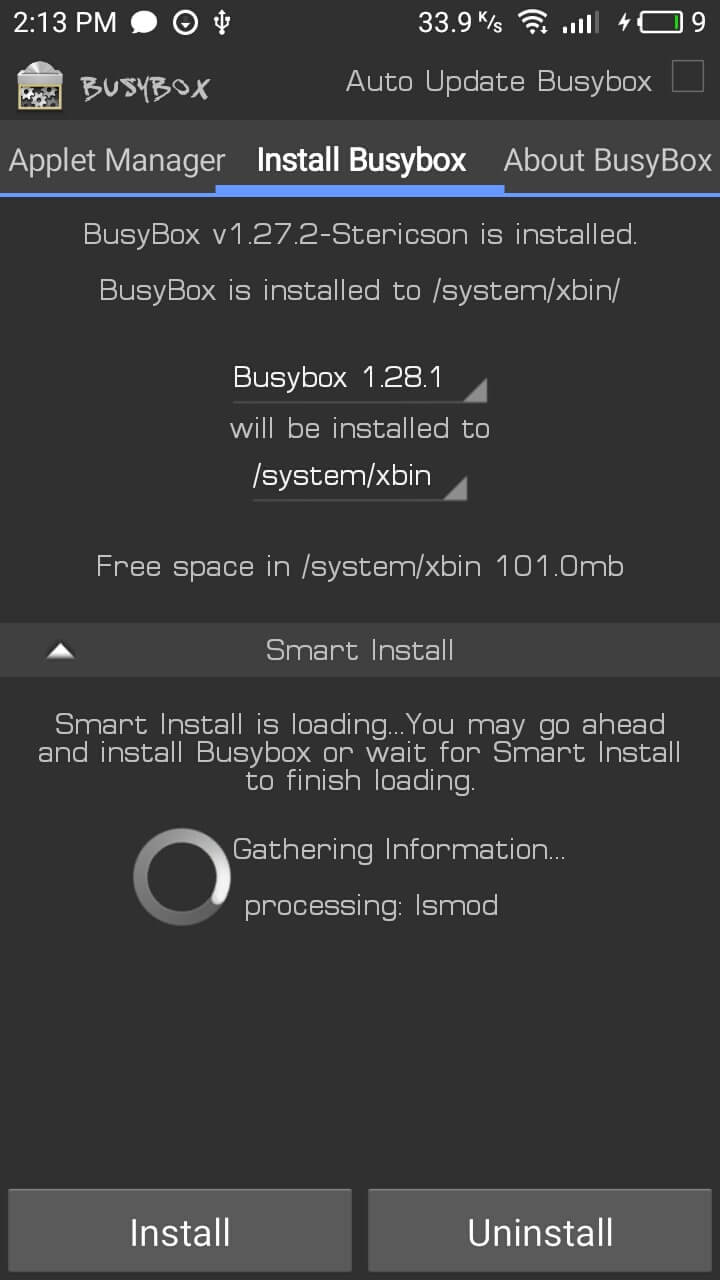 Most of the root apps like terminal emulators will refuse to run if you do not install the busybox. It is a pretty small application regarding the size. Once you install the app, open it, and install its scripts, after that, it will do the rest of the work.
32) SD Maid

:
We install and uninstall applications on our Android phones. At times apps leave a little data when we uninstall them. Cleaning that data can be a tedious task. Just install SD maid and let it do the work for you.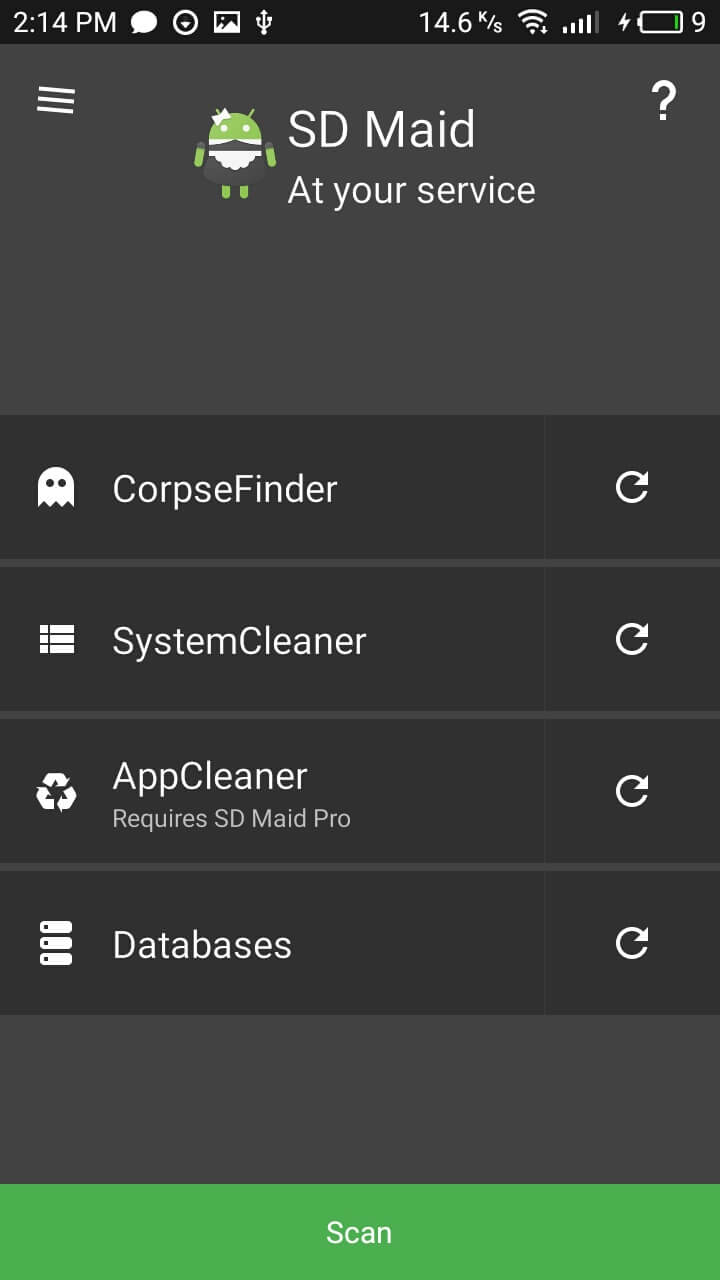 The junk data left by uninstalled apps are useless for us. Instead, it eats the RAM and battery of your device. SD Maid will clean all the junk data from your device. In addition, it will result in better performance and battery backup.
33) Wi-Fi WPA WPS Tester:
Most of you might be knowing this app. This app has exciting features. Some Wi-Fi networks have weak security, and it is pretty easy to bypass it, thanks to this app. WPA WPS Tester is another app in our list of best root apps for rooted Android phones.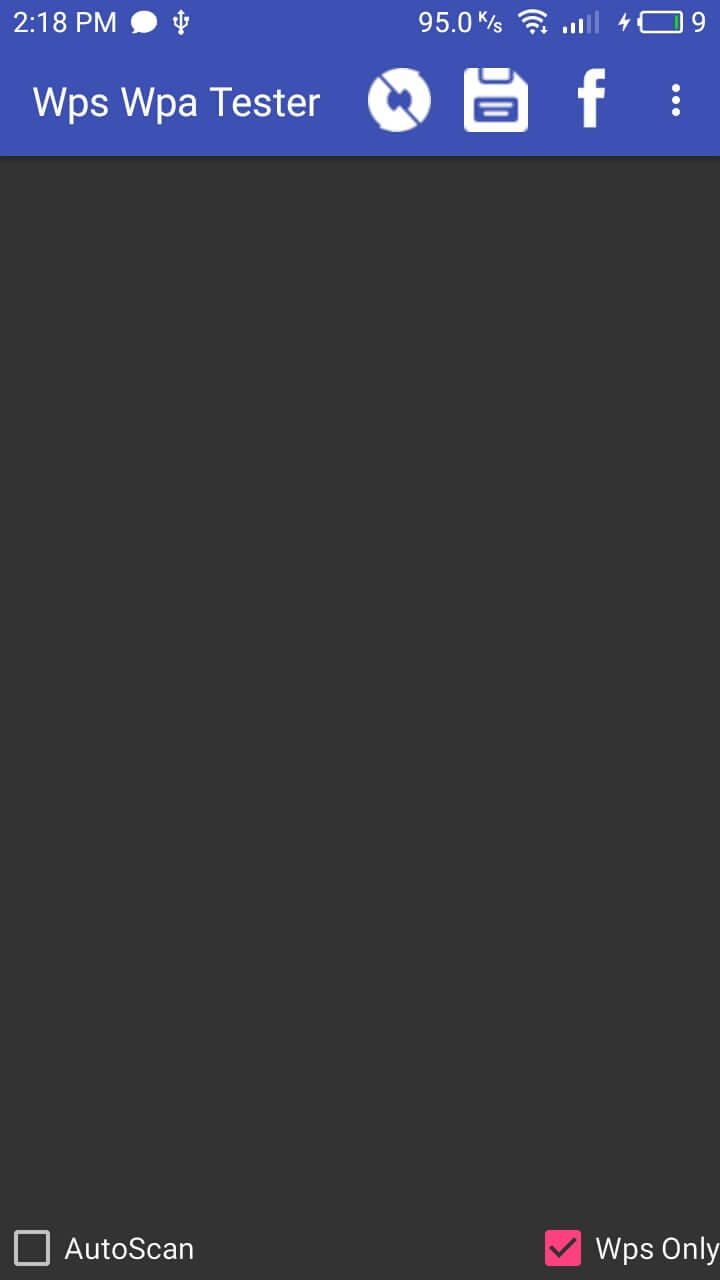 This app will scan wi-fi networks around you and will show you which ones can be accessed. It is mainly built to test how secure your connection is, but most people misuse it. So, to keep it short, it's wifi security bypassing the application.
34) sEFix:
Is your android device lagging? Just install the sEFix app from the play store and notice your phone glide like butter. It may not work on all android phones, but it works like a charm for most devices.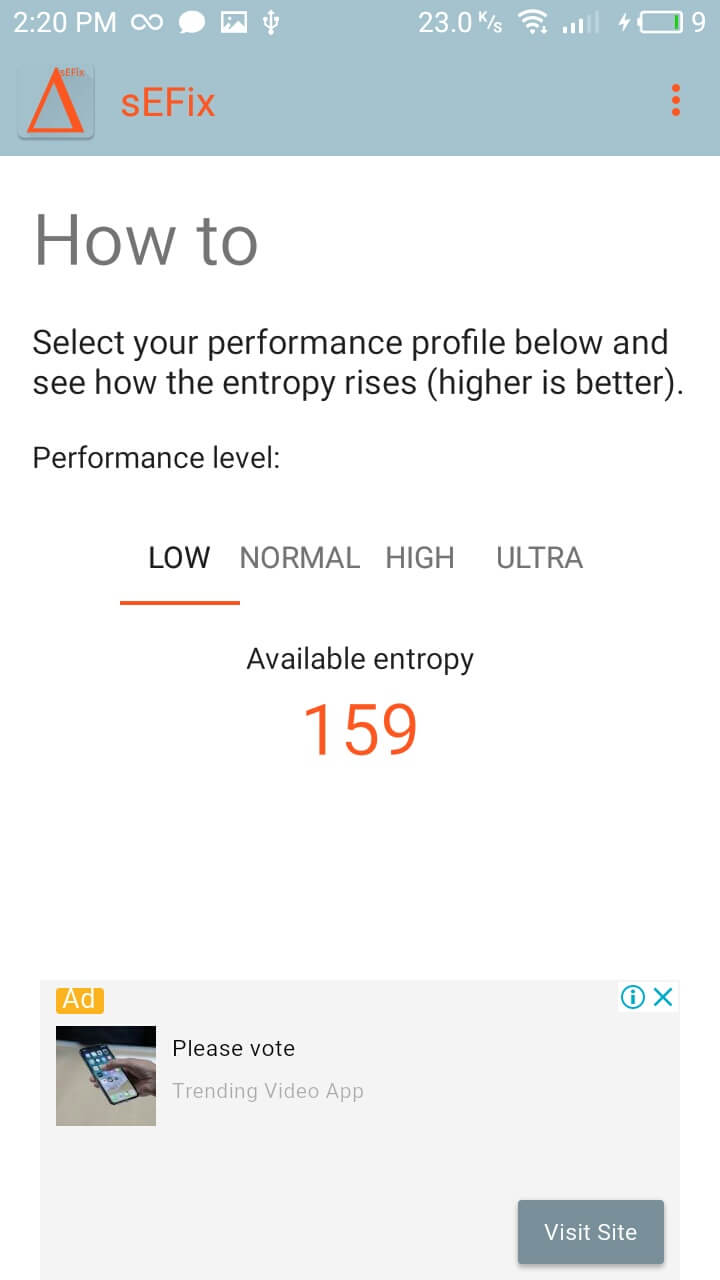 This application helps us improve the performance of Android smartphones. Once you download and install the app, you can notice the difference.
35) Get Assistant:
This application is for the people who want Google Assistant on their device but don't have it.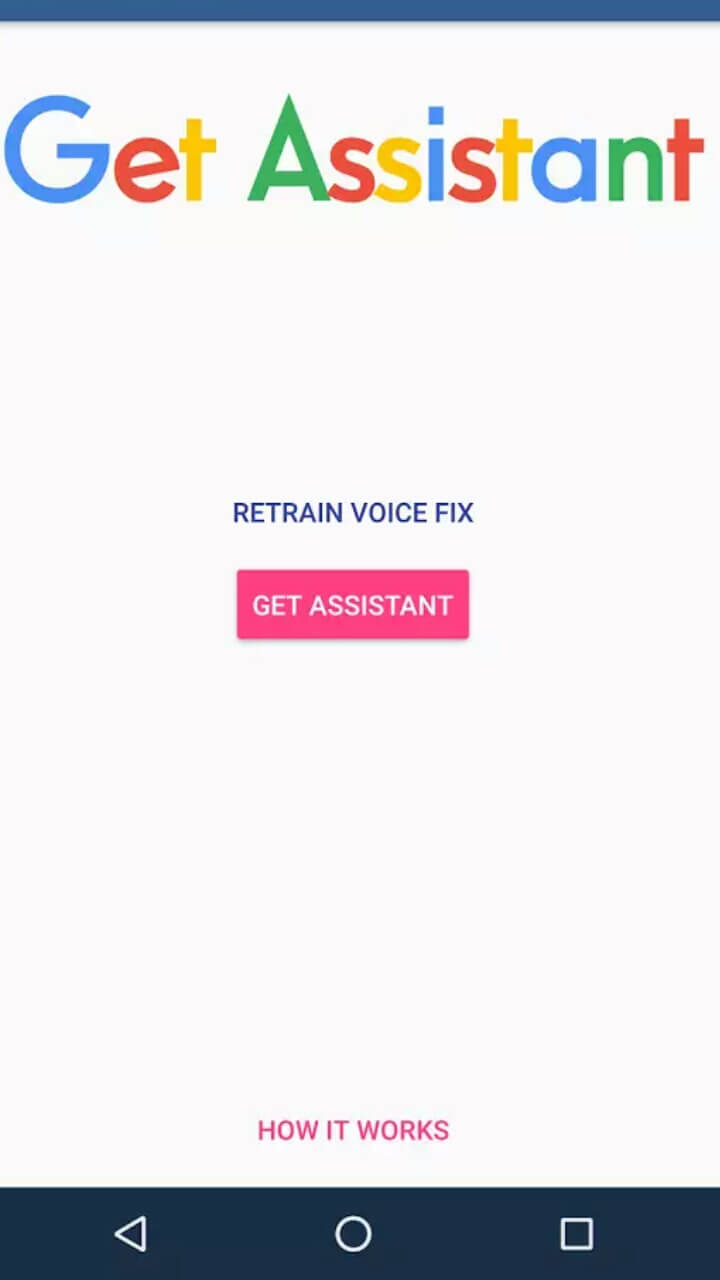 It does what it says, installs Google Assistant on your device.
36) Notifications Off: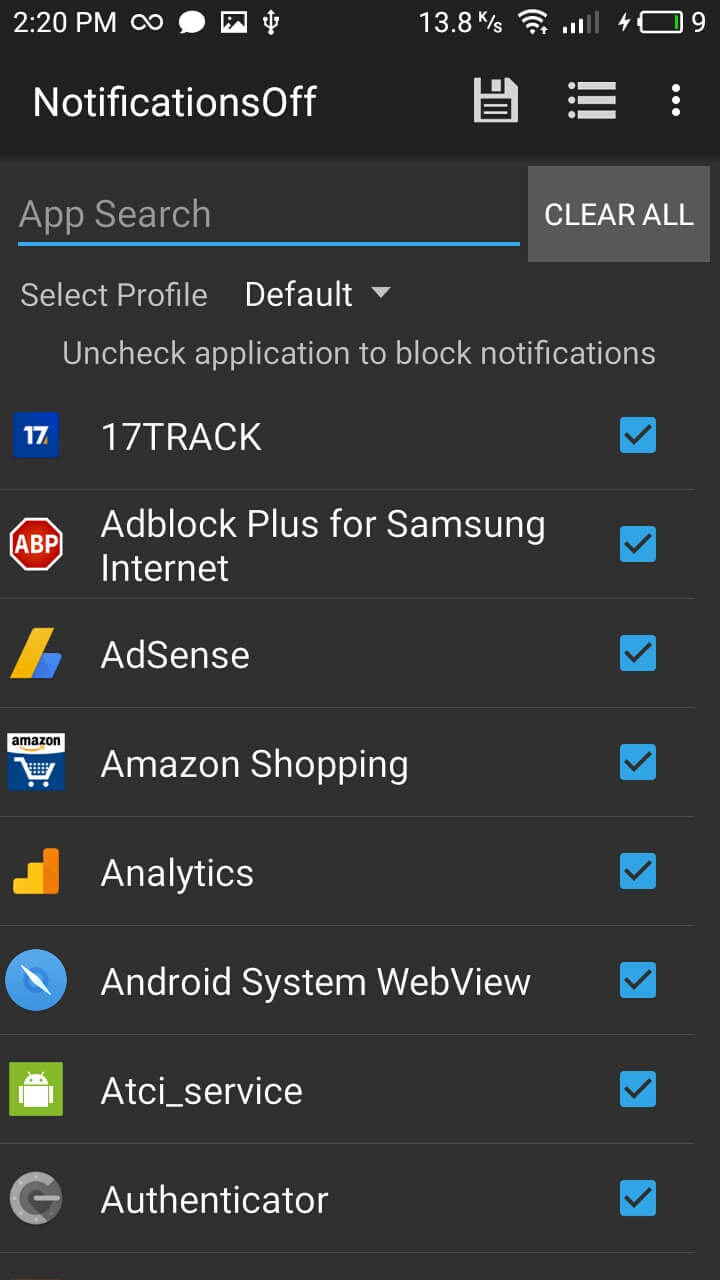 As the name suggests, this app will turn off notifications for individual annoying applications that pop up and take space on your notification tray. So you can enjoy your day in peace after disabling notifications.
37) RepetiTouch:
Ever wanted to see how you use your android device?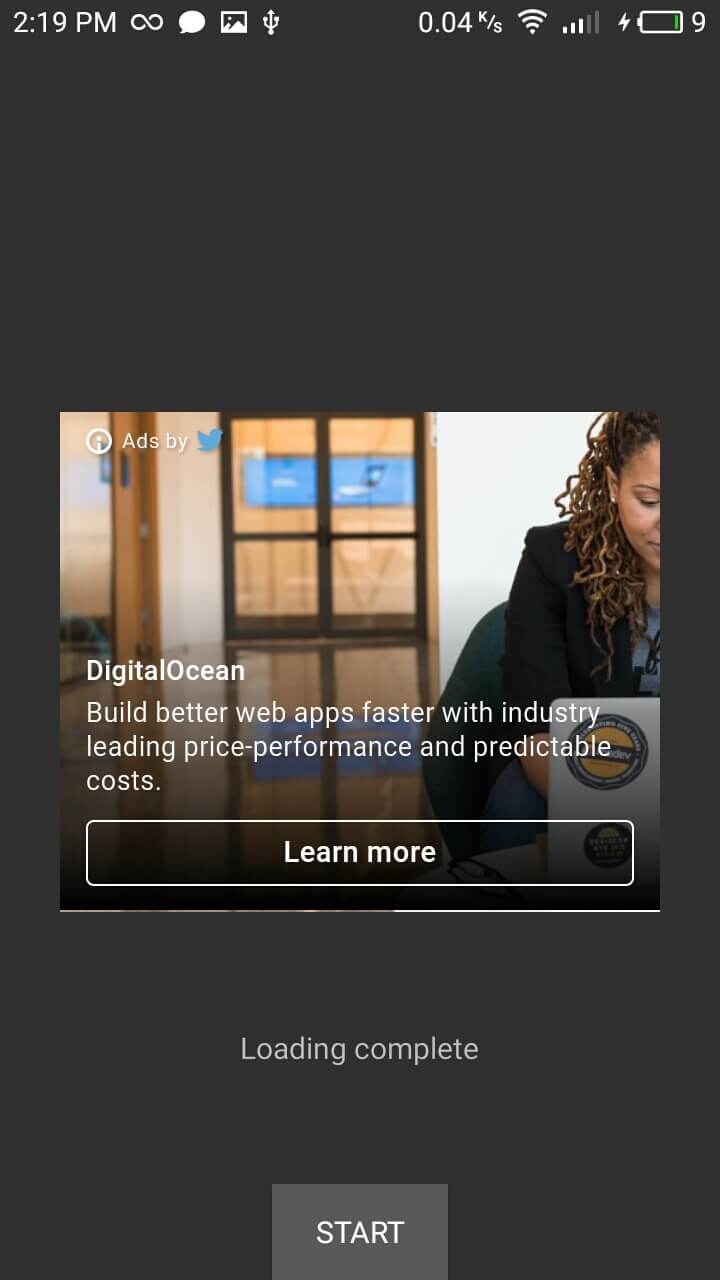 RepetiTouch is for you. This app will show all your touch points and replay them so that you can notice how you're using your device.
38) Device Id Changer:
Well, the device id is a 64bit number that is assigned to your Android device. It is constant and remains the same forever.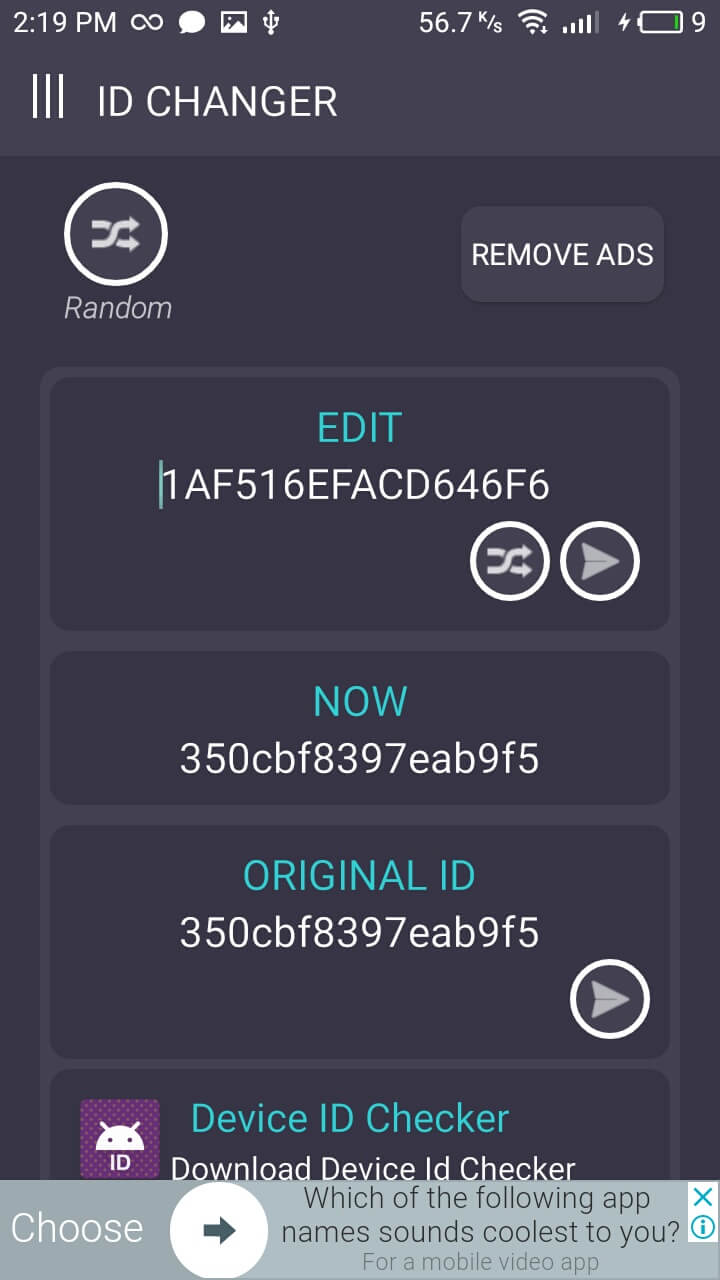 However, by using apps like this, you can change your device ID.
39) LED Control:
LED Control will control the way LED notification light is used on your device.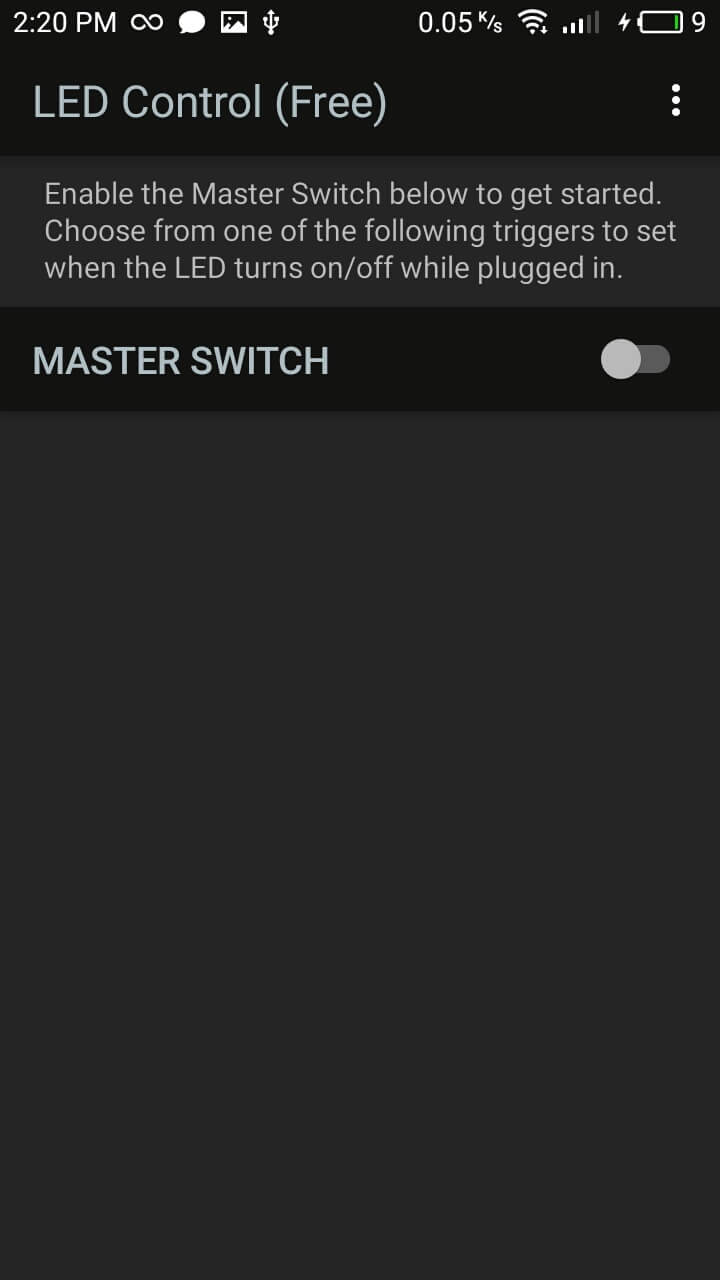 You can use LED Control to assign custom LED actions for an application.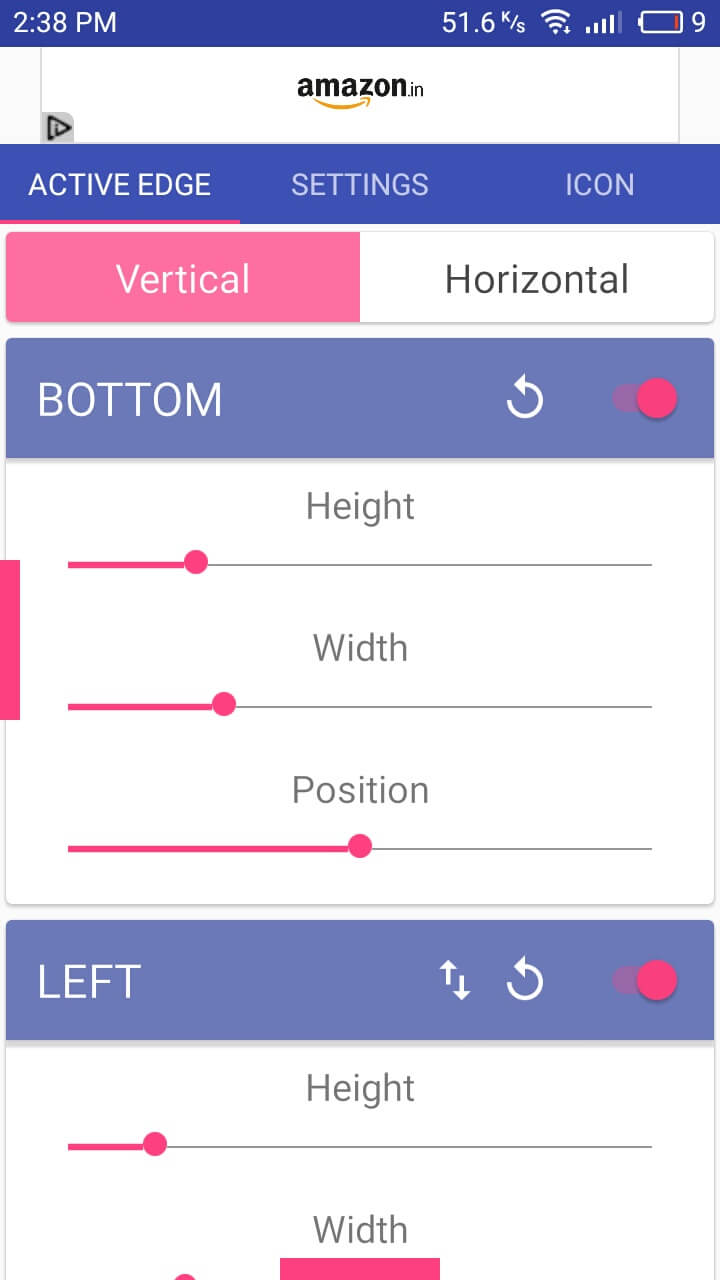 This app will bring Navigation bar controls on your android screen. So, you broke your phone, and the capacitive keys aren't working anymore. Don't worry, Just install this application, and it'll fire up the navigation bar.
41) Root Essentials: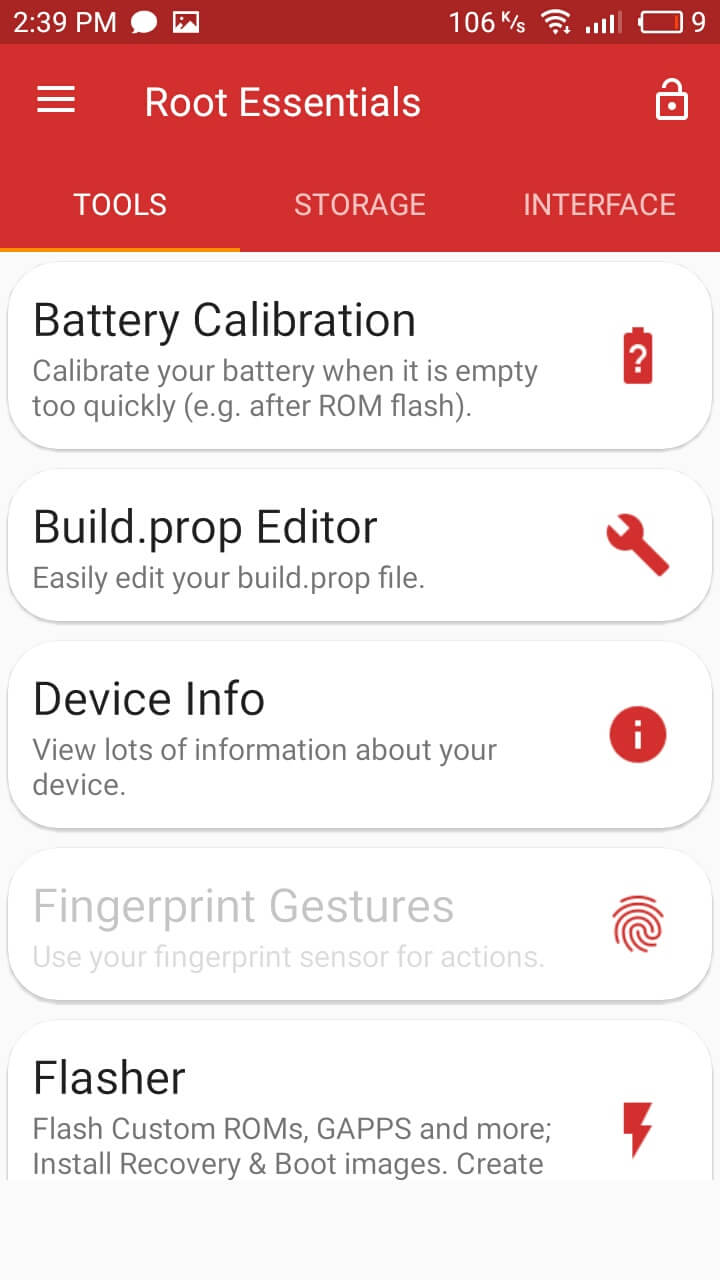 This app is like Rom Toolbox but has many inbuilt tools like Font Installer, Flasher, Emoji Changer, and much more! Root essentials are one of the best root apps for Android. It can do the work of various apps like Battery calibration, Build.prop editor, etc.
42) Xposed GEL Settings: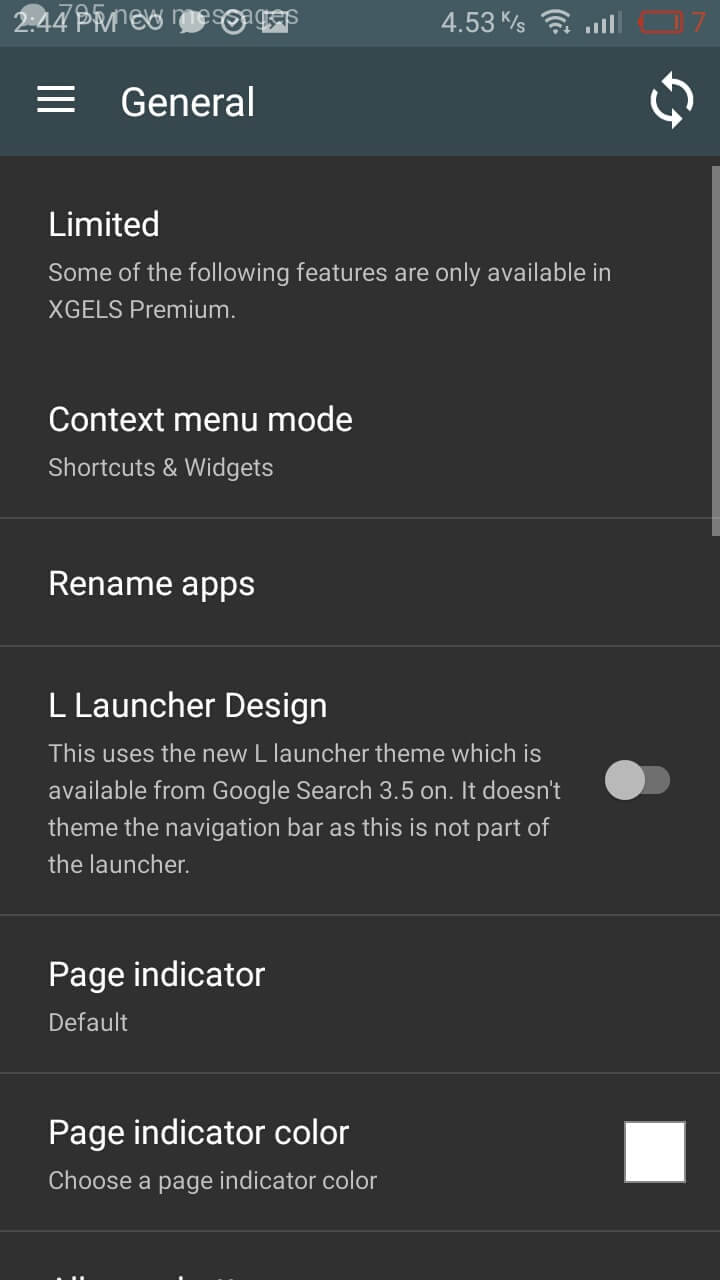 Are you using Google Now Launcher? Then Xposed GEL settings apk is for you. You can tweak certain aspects of the google now launcher using Xposed GEL Settings.
43) Change My MAC: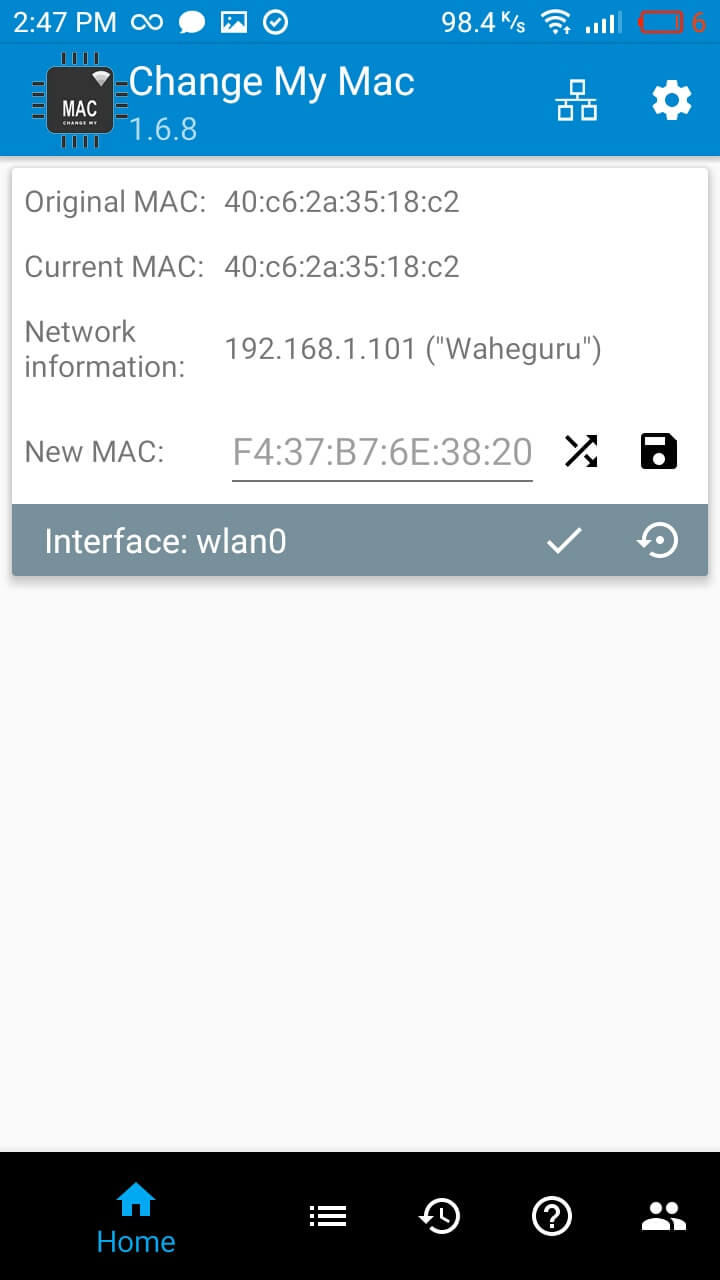 No! you don't require a mac pc for this. Just kidding, MAC address is something that is used to track a device. MAC address by default can't be changed, but thanks to this application will allow you to tweak your MAC address.
44) LiveBoot:
Ever wanted to see how Android OS boots up on your device?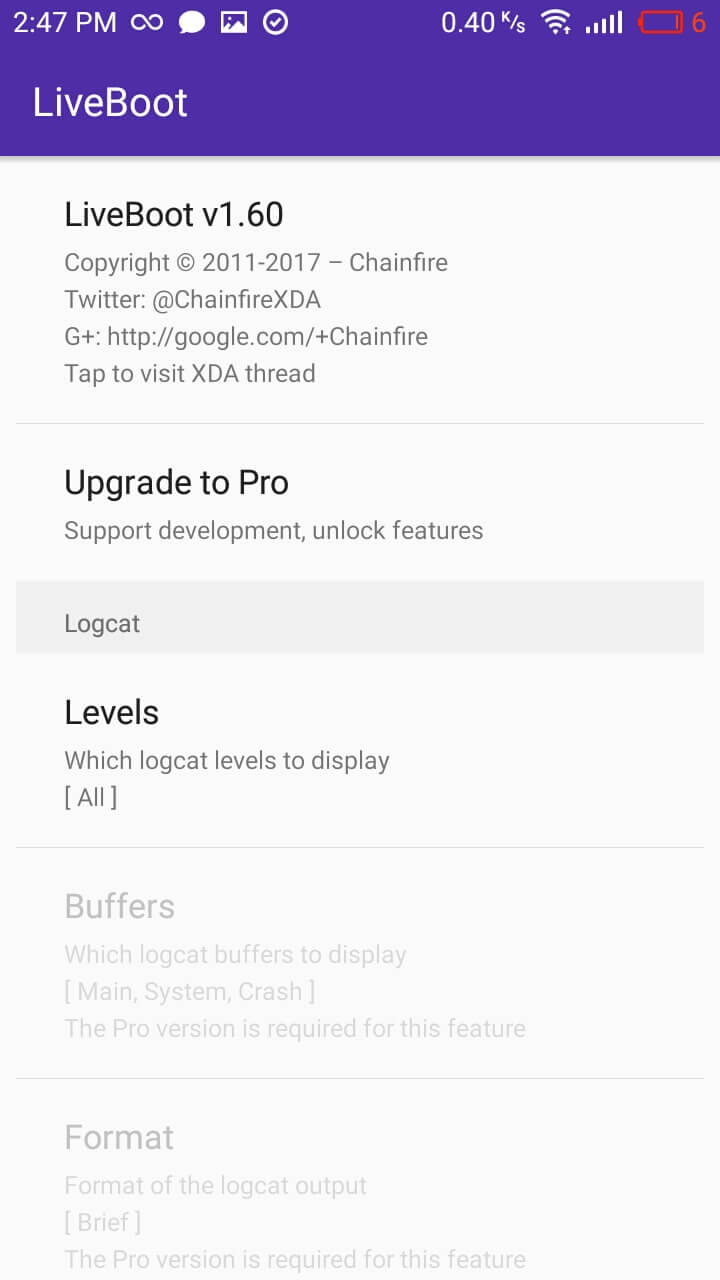 Just root your phone and install LiveBoot.
45) Fontster:
Previously, we discussed iFont; if iFont doesn't impress you, then install Fontster.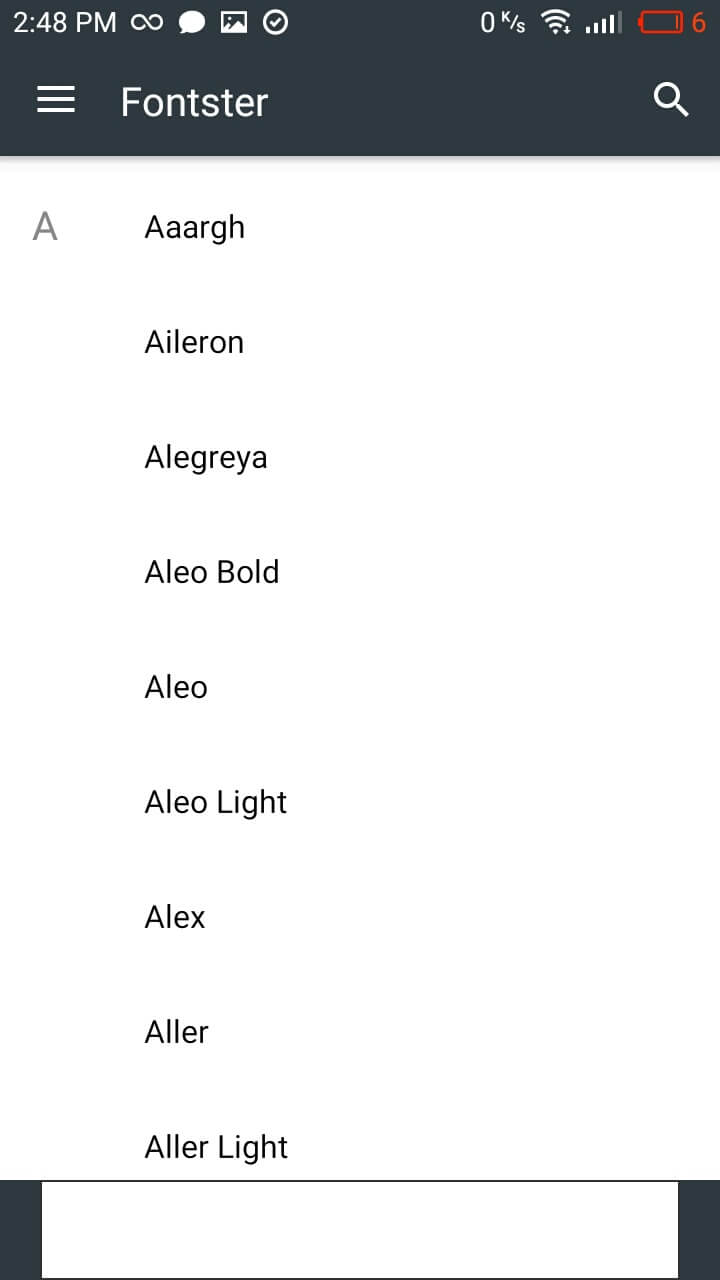 This app allows you to change the system-wide fonts on your phone easily. Fontster is one of the best root apps for Android and a good alternative to iFont. I have also shared the Vidmate apk recently.
46) 3C Toolbox: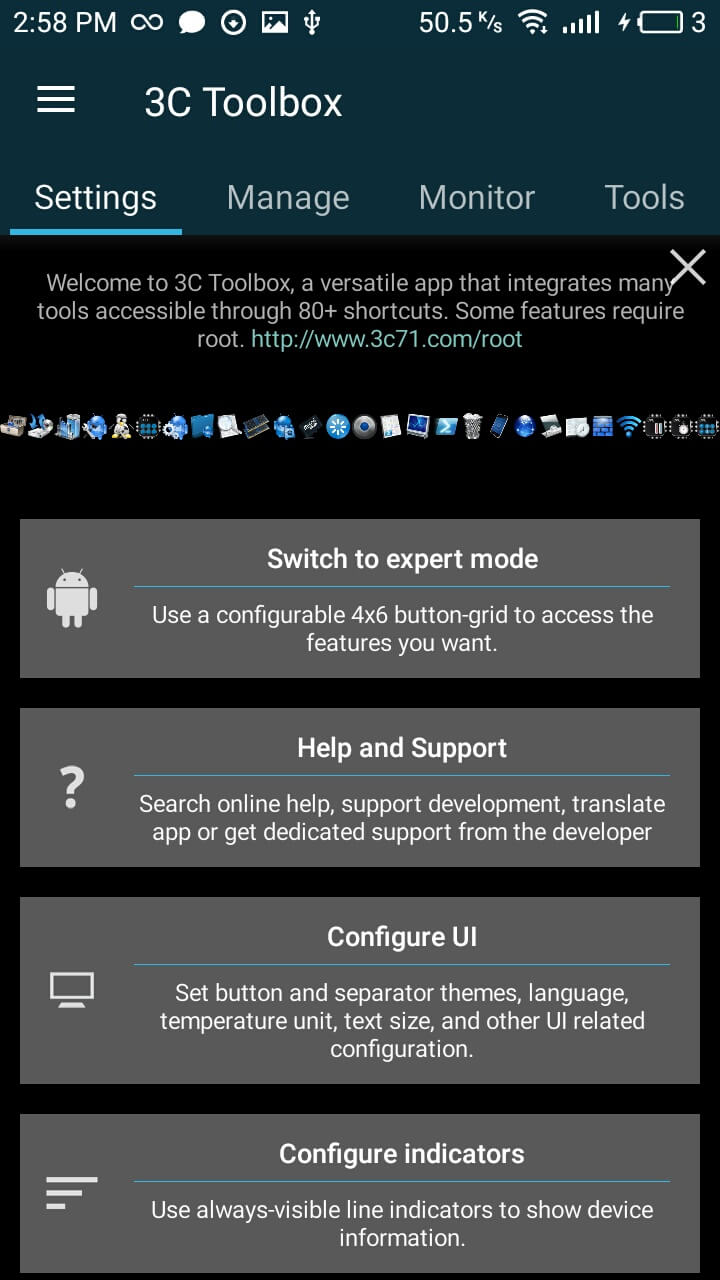 The 3c toolbox is just like Rom toolbox and Root essentials. It also has some inbuilt tools to make changes to your operating system.
47) Developer's Toolbox: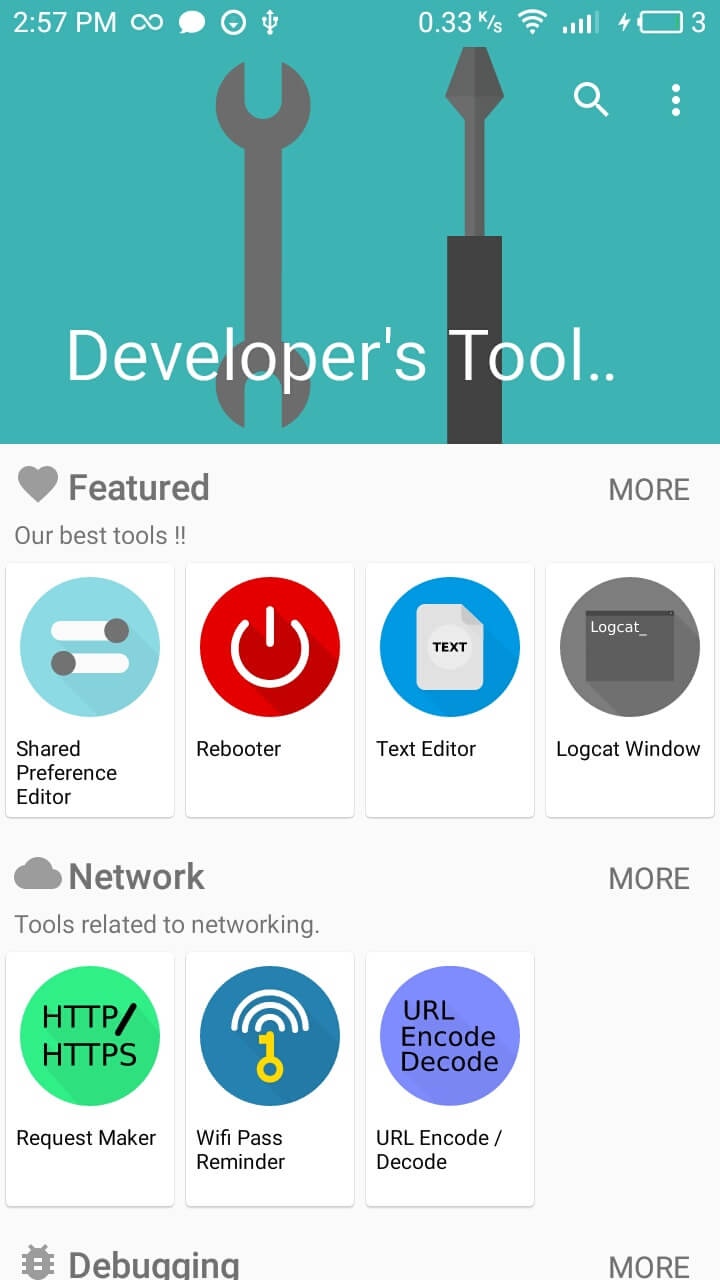 The 3c toolbox doesn't have some tools which might be important to you. This is where Developer's Toolbox comes in handy. It has tools that require root and which don't require root. Also, tools like wireless ADB.etc are there in this toolbox.
48) Root Browser: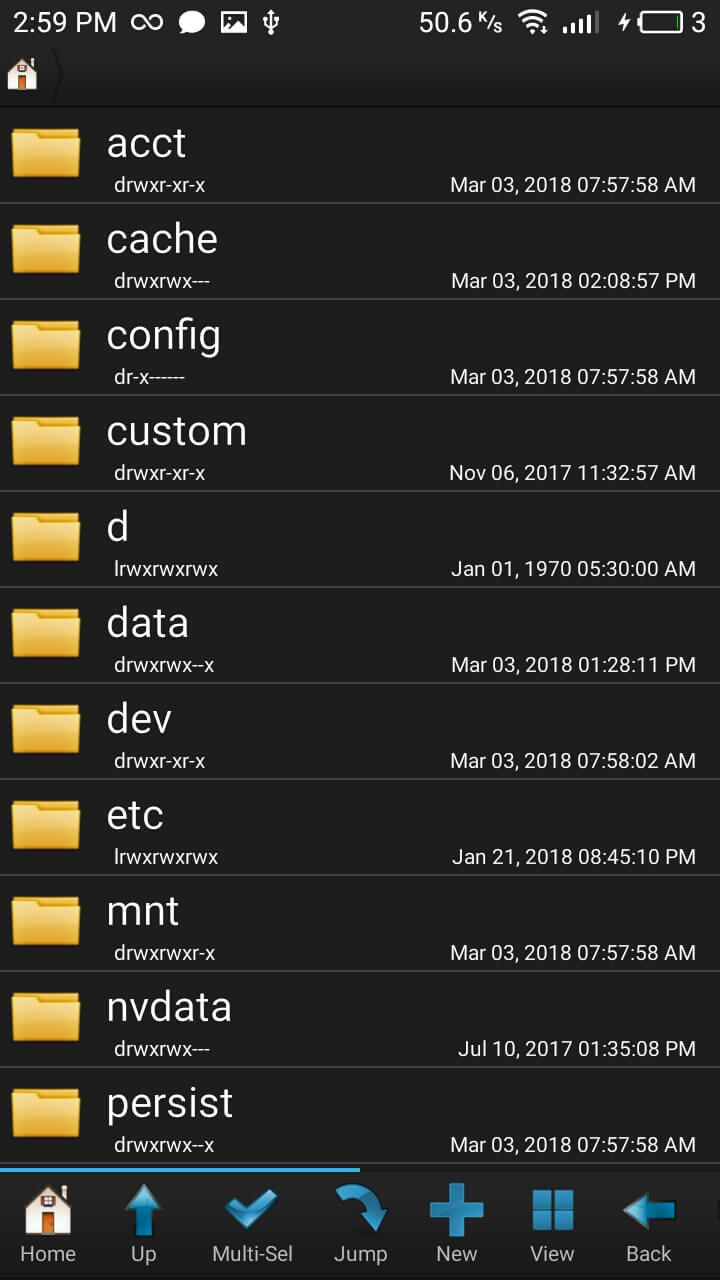 As the name suggests, you can browse specific files in your root directory, which might be difficult for you to access without root. I am using this app for several years, and it is pretty useful in day-to-day usage. Root browser is one of the best root apps for rooted Android devices.
49) Quick Reboot Pro: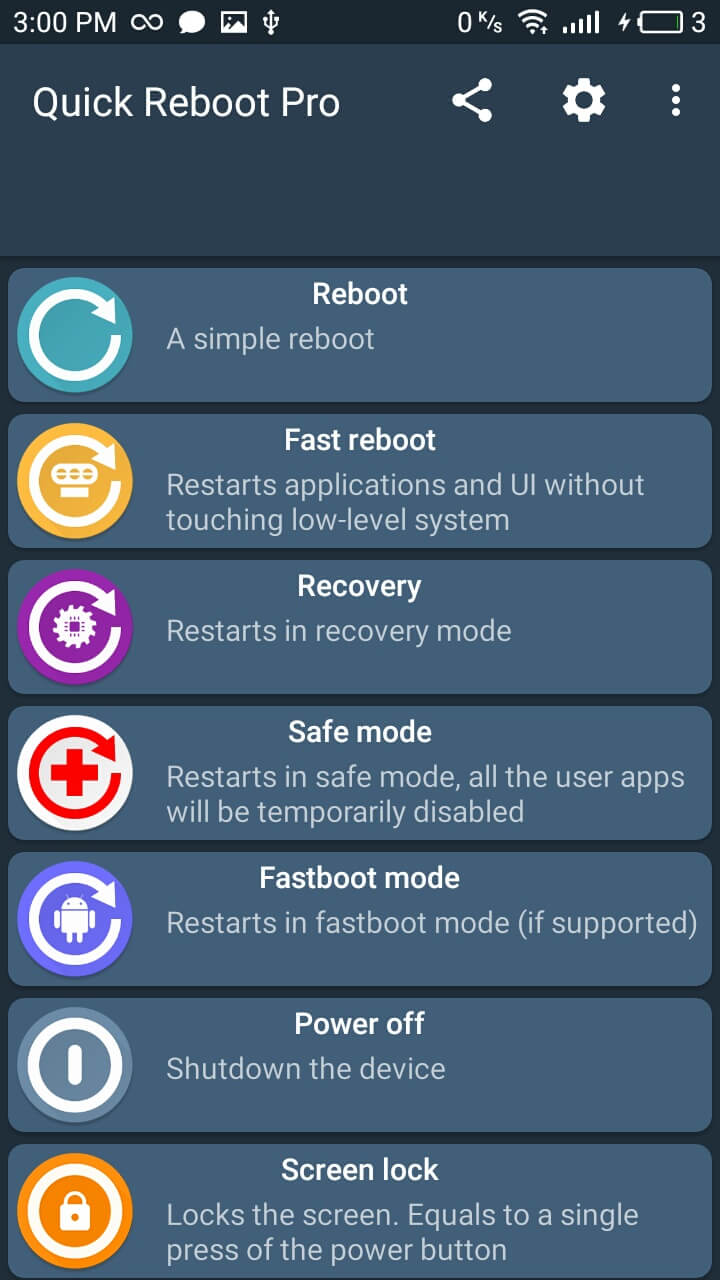 Some ROMS do not have advanced reboot options. i.e., Stock ROM. That's why this application gives you all the advanced reboot options in one single place for you to access.
50) Amplify Battery Extender:
After greenify and battery calibration Amplify is one of the best root apps that optimizes Android devices. Our device has certain wakelocks that determine the usage of the battery.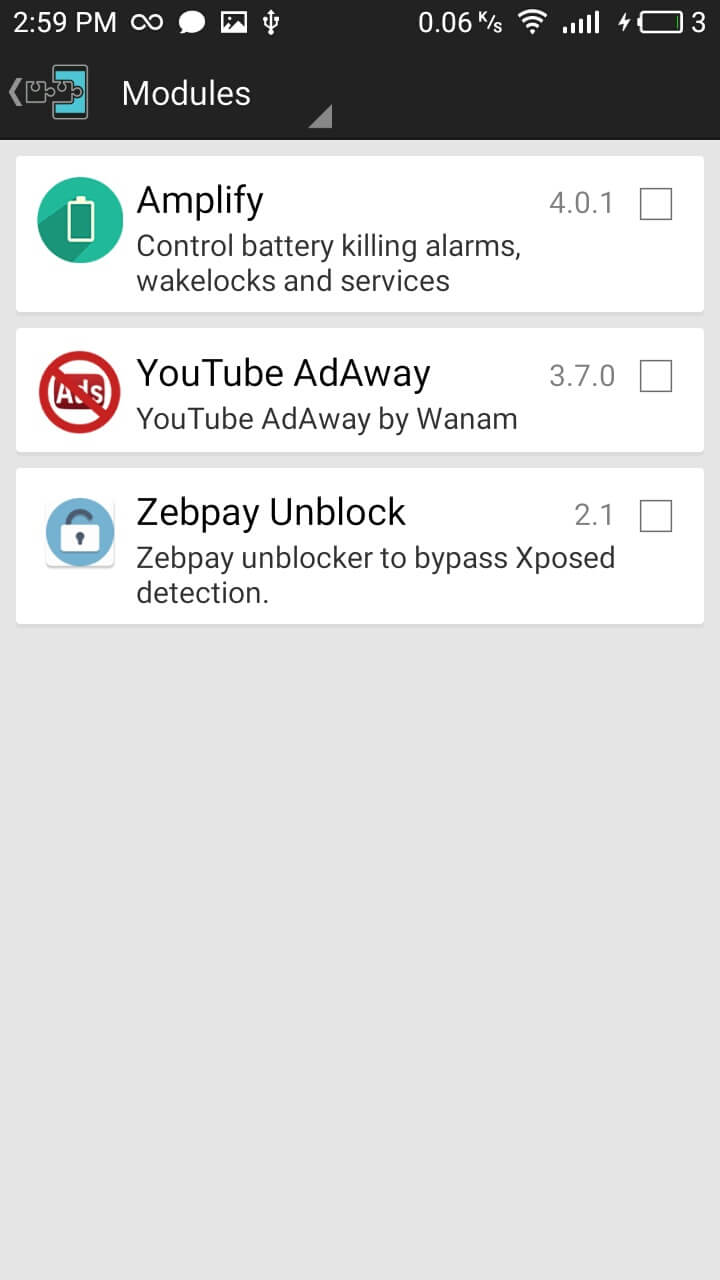 If the Android app is waking too much or is restarting continuously, Amplify is for you. It'll take care of all the unnecessary wakelocks of your device.
You may also like- How to Install Dolby Atmos (Root)
Final Words
Well, these are the best root apps for rooted Android phones. That's it! These apps are more than enough to amplify your root experience.
You can bookmark this page so that you can access this whenever you want to. If you have any questions or suggestions, do leave a comment below. I will quickly help you out.