Are you looking for Link2SD app step by step tutorial? Then you are jumped to the right place. Today I am back with another guide on how to use Link2SD app to increase internal storage of Android phones.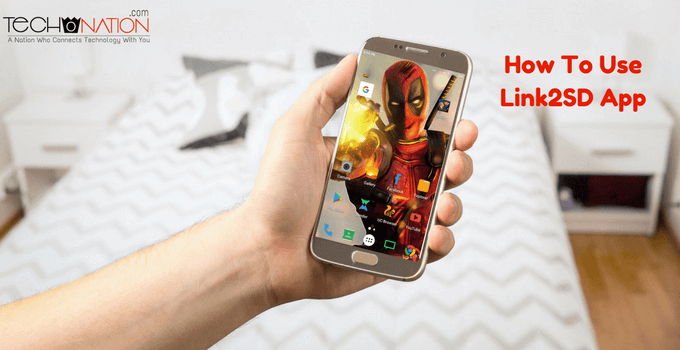 Well, you might be suffering from low storage of your Android device. Whenever you are trying to install new apps and games, it will show you that your memory is full. I know it's irritating as I experienced the same thing. 🙂
Well, you don't need to worry about it as the link2sd app can help you rid out of it. This app can use a partition of your SD card as internal memory, where you can install the apps.
Requirements For Link2SD Tutorial
Before we perform further actions, let's check out some requirements to expand the inbuilt memory.
An Android phone
Root access on the actionable smartphone
SD Card
Link2SD App
AParted App
Internet access to download the required stuff
Backup of SD card and internal memory
A Cup of coffee (optional) 🙂
You can complete all the requirements while rooting Android phones is not an easy task for all. As it can also void your phone's warranty and may lead to security concerns.
However, if you don't have a rooted Android smartphone sorry my friend this guide isn't for you. Still, you can root the Android phone without PC and proceed further. Once you have the all required stuff, you need to perform two tasks. 🙂
In the first task, we will create partitions on SD card, and secondly, we will link apps to SD card partitions (expanded internal memory).
You may also like How to install Dolby Atmos On Android without root.
How to Use Link2SD App on Android to Expand Internal Storage?
So now you are ready to increase your phone's inbuilt memory. Before you start, you have to insert an SD card into your device. Now you have to back up all the data stored on your SD card because we need to format the SD card while proceeding.
You can back up the data by copying it to your PC. Titanium backup app can also come handy in these conditions. Titanium Backup is a powerful backup tool for Android, it backup everything present on your device including app data, games progress and more.
This app requires root access to run on your smartphone. Once you have backed up the SD card and internal memory let's divide your SD card into two parts. 🙂
Also, Read – How to get ios emojis on Android.
Create a Partition on SD Card
Currently, most of the SD cards available in the market are in FAT32 format. However, FAT32 is a good choice if you are using it on Windows, Mac or as a portable storage device with your smartphone.
But we are going to use it as internal storage, so we need to change its format to ext2 (Linux based file system). Make sure you have inserted SD card with enough size. Let's create the partitions on your SD card.
Step-1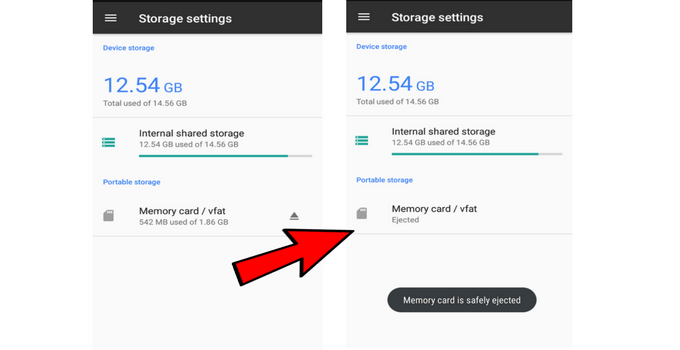 First, you need to eject or unmount the SD card on your phone. Go to settings and click on storage, now tap on SD card storage and select eject or unmount press ok to confirm.
Step-2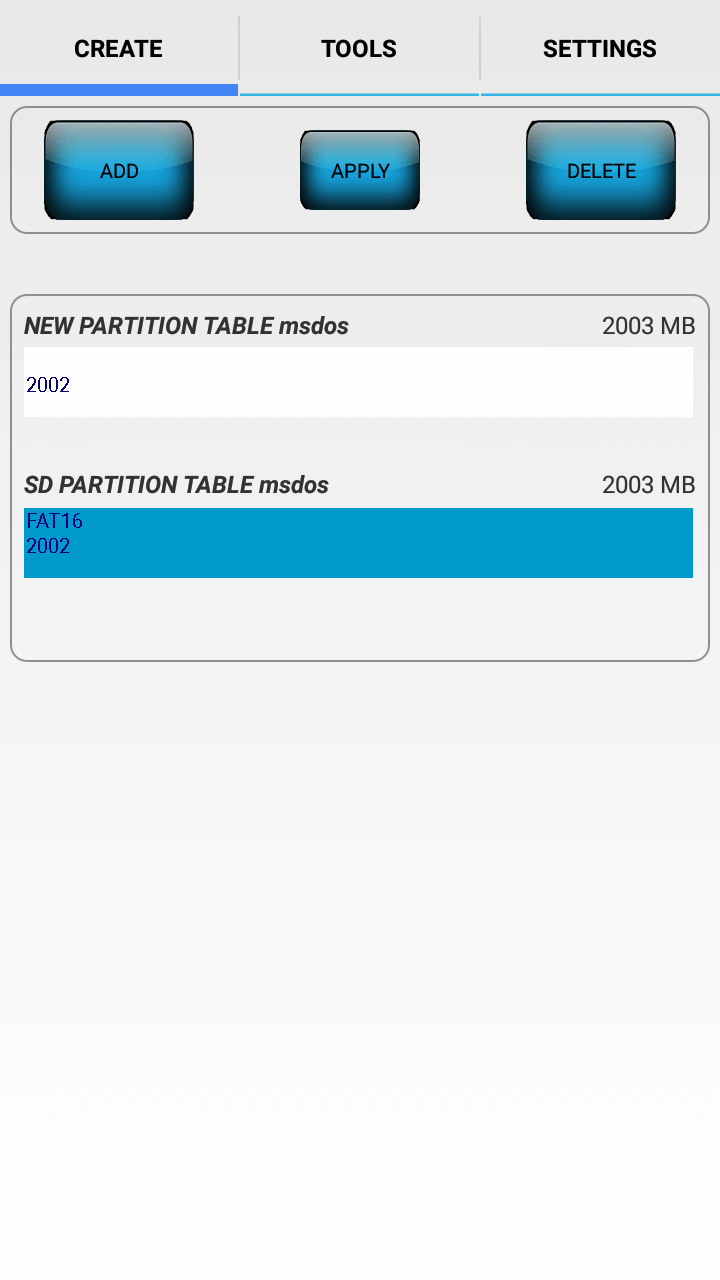 Download "AParted" app from play store. AParted is a tool for Android to partition the SD cards. There are many other alternatives available, but I will suggest you stick with AParted as it is best in its area.
Step-3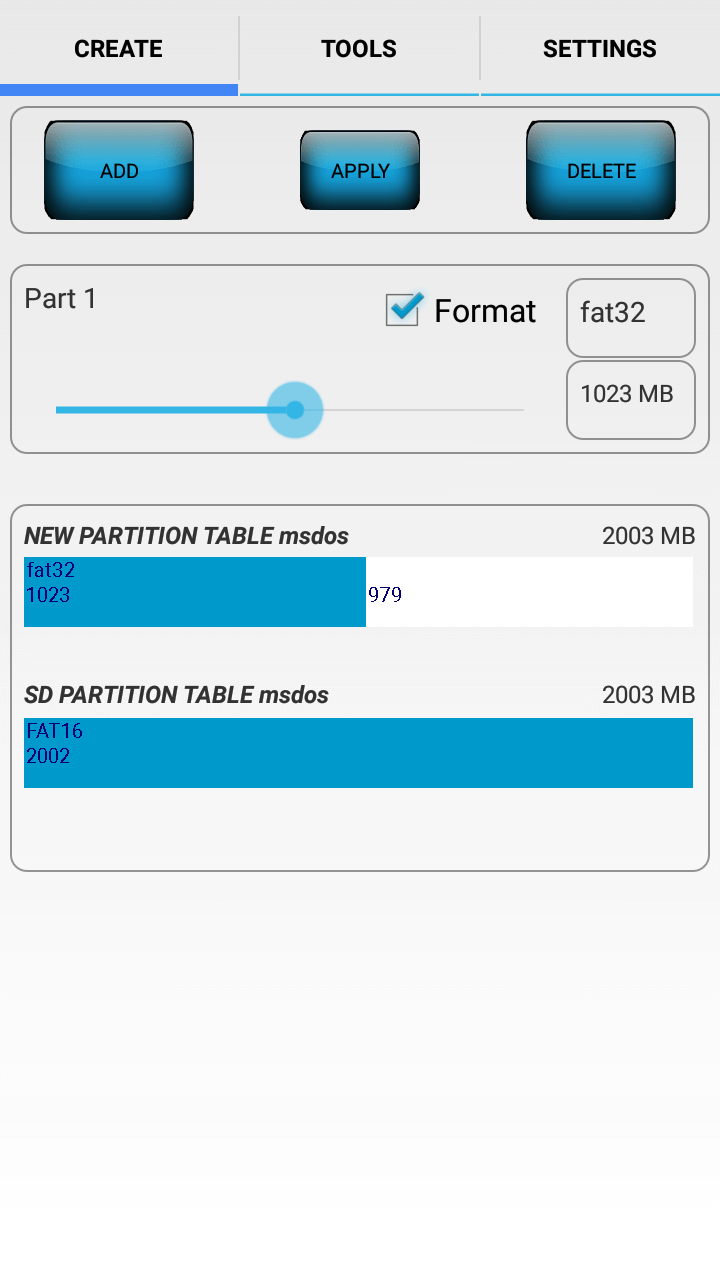 Open the app and grant root access and other permissions. Then tap on add button at the top. Now select the format as fat32 and choose the size that you want to keep for SD card storage (not for internal yet). Then tap on the apply button and wait for it to proceed.
Step-4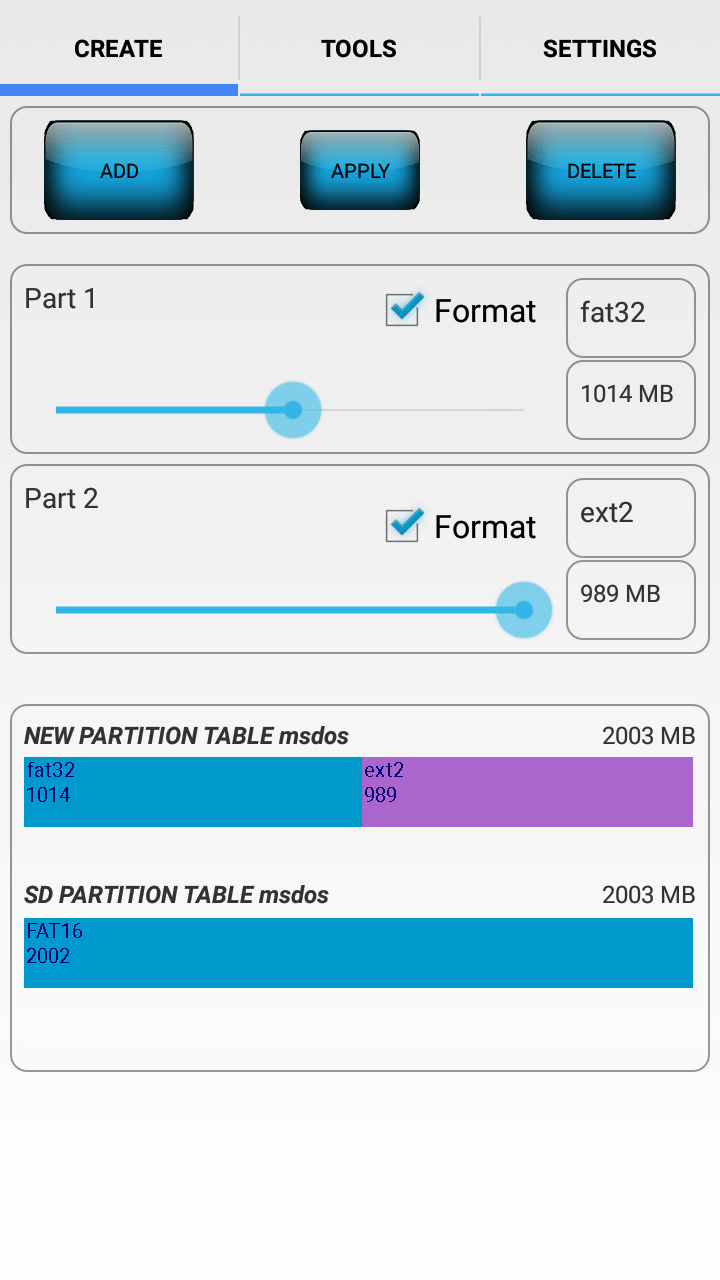 Now you have to create the second part to use it as internal storage. Once again click on add and this time you need to select the format as ext2. After allocating the size apply the changes.
Step-5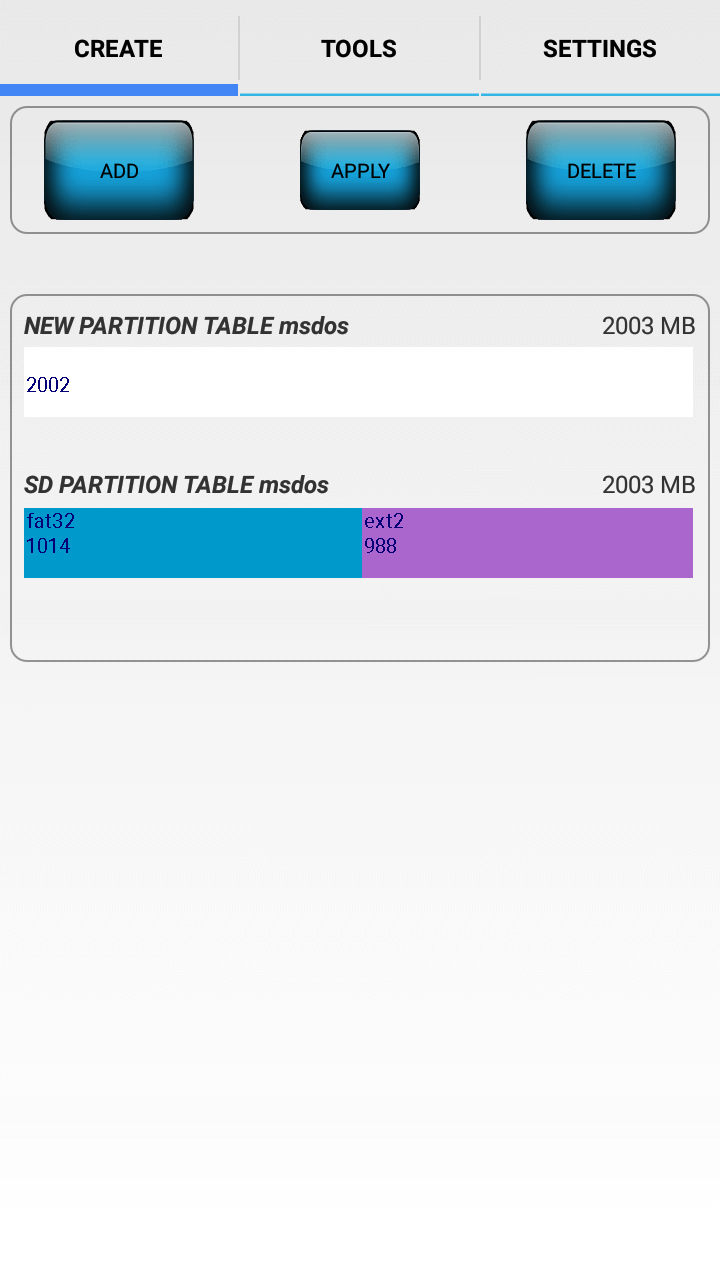 Now you have successfully created two parts of SD card. You can check and verify through settings>storage here you will see two partitions of SD card.
Note: Make sure you select format FAT32 for part 1 and format EXT2 for part 2. You can even choose other ext formats in part 2, but without proper knowledge, it's better to stick with ext2.
Must Read:-
How to Use Link2SD App to Move Applications to SD card
Link2SD app is also available as a paid version. Well, the premium version doesn't contain ads and even help us to move app data along with apps. Link2SD app is best for linking apps to SD card.
Lots of other applications available for the same task but those are not as effective as Link2SD. Again let me remind you that Link2SD app does not work without root.
However, if there will be any other no root method available, then I will share it here. Let's start this step by step tutorial on how to use Link2SD. 🙂
Step-1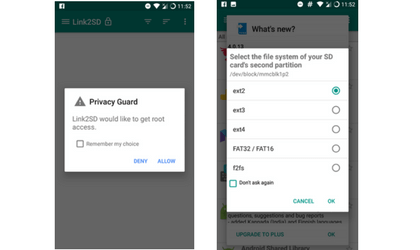 Download and open the Link2SD app, now grant root permissions to the app. After that select ext2 format as we did earlier. Then reboot your phone, once the device starts open Link2SD again. Now you will find all the apps on your screen.
Step-2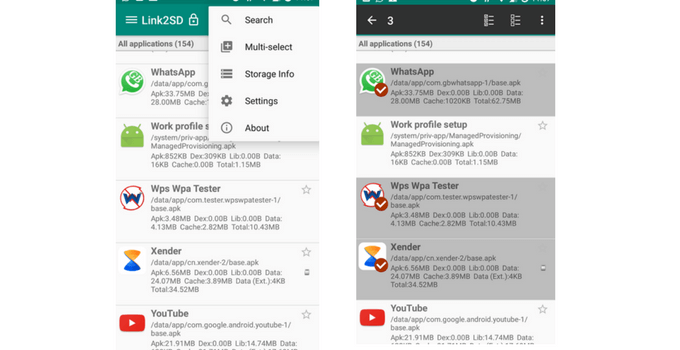 Navigate to the upper right corner and tap on 3 dots. Then click on the Multi-select option and select every app you want to move to the SD card. You can also sort the apps by size to find large size apps.
Step-3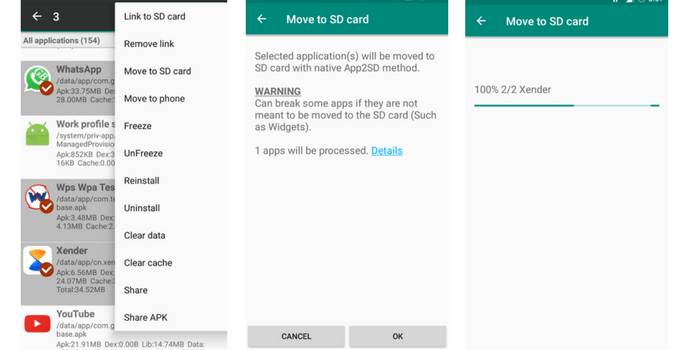 After selecting the apps again tap on 3 dots in the upper right corner. Then select the Move to SD card option, now select all actions, and click ok to confirm. Wait for few seconds, and your apps will be stored on an SD card.
Step-4
If you want every new application must be installed on an SD card, then go to Link2SD settings and check the auto link option that's it. All new apps are going to install on an SD card automatically. Recently I have shared PDF To Word Converter App review you can check it.
Note: I will suggest you do not move system apps to SD card as it can cause some inappropriate issues and some apps may not work properly. Still, wondering how to use link2SD app? Then ask your doubts via comments I will reply quickly. 🙂
You may also like, How to get Grammarly premium account for free.
Wrapping up
Many users feel complicated to use Link2SD application. After hearing a lot of questions regarding how to use Link2SD app to expand internal storage I have written this tutorial.
Hope you guys have enjoyed it. Make sure to share it with your friends and family as we always share the things with loving ones which we like. 🙂
If you still have any questions regarding Link2SD tutorial make sure to leave it in the comment box.