Do you want to convert your PDF files into Word or any other format? Then you are going to read about an app that can make your life easier than before. The "PDF To Word Converter App" is a useful free tool to convert PDF files into multiple formats.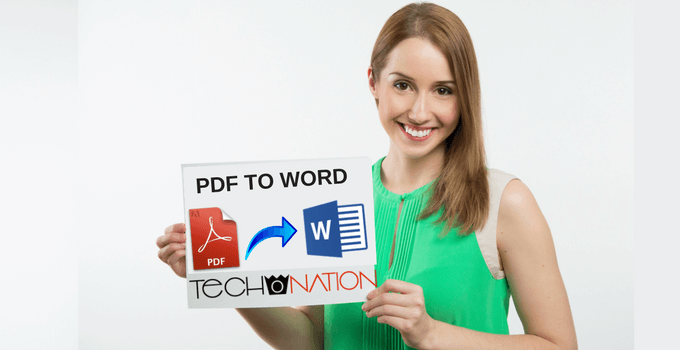 In today's life, we often see most of the Job applications, Bills, eBooks resumes, and many other files are documented in Portable Document Format (PDF). Adobe System"s invention PDF is one of the most popular document formats as of now.
However, editing a PDF file is not less than a headache. There are many programs available to modify Portable Document Formats but those are very complicated. In this scenario, we can convert PDF to other documents like Word and then edit them quickly.
You may also like iPhone emojis on Android no Root.
PDF To Word Converter App: Review
As the name suggests it is an app to convert PDF Files into MS Word format. PDF To Word Converter App is developed by Cometdocs Inc. You can even convert PDFs from online cloud platforms like Gdrive, DropBox, OneDrive, Box, etc.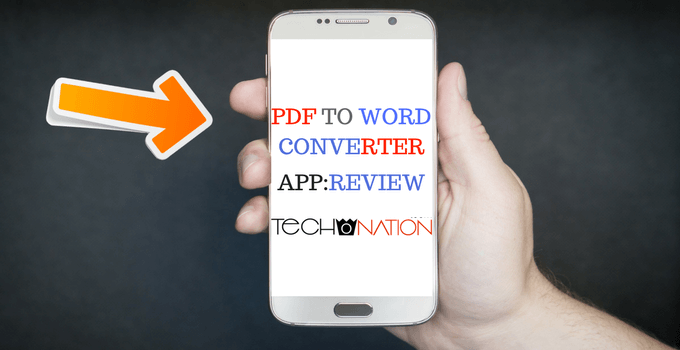 The app has a cutting-edge conversion technology. Once you import a PDF file, it will send your data to your own servers for conversion. It will not burden your device's battery or power. After conversion, you can download and save your file to local storage.
Once the data is converted to editable Word document, you can easily edit it. The app requires a minimum Android 4.1 version to work without any issues. It has over 1 million-plus user, happily converting their PDF files. 🙂
PDF To Word Converter has a sober and clean User Interface with no bloatware inside. The best thing I liked the most about it that a newbie can also use it without any issues. I have some surprises for you that will reveal until the end. 🙂
PDF To Word Converter never ask for root access on Android devices.
Features: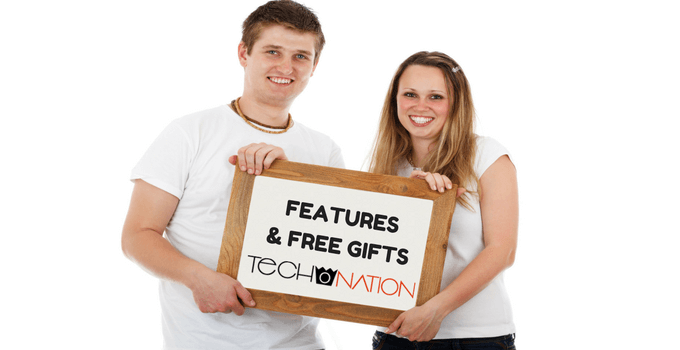 PDF To Word Converter has a lot of cool features to optimize the user experience. Let's find out these excellent features.
Convert PDF files to Word.
Change the unlimited number of PDFs with limitless sizes.
The high-quality conversion rate of documents.
Best OCR technology.
You can convert scanned and complex PDFs also.
Direct convert files from Gdrive, Onedrive, Box, DropBox, etc.
PDF To Word Converter app has 2 premium packages one is Fast conversion, and another is the Business extension.
Also-Read How to install Dolby Atmos on Android without Root.
>Fast Conversion:
It takes nearly 1 hour to convert a file, but if you have bought a Fast conversion package, then it will take 3-5 seconds instead 1 hour to convert that file.
>Business Extension: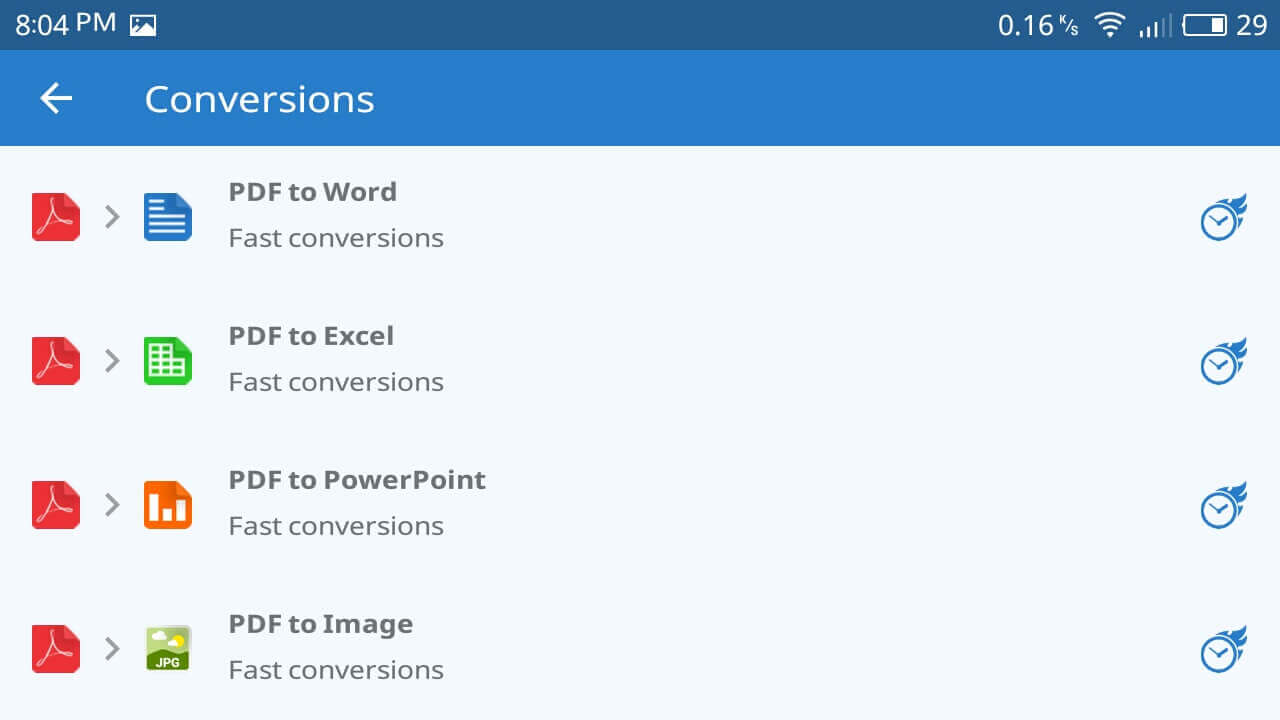 Another package is the Business extension, it has 30 plus extremely useful features.This package includes total 27 conversion types. Let's take a look at Business extension functions.
You can Convert PDF To Excel
PDF To Powerpoint
Change TXT To PDF
PDF To Image
Publisher To PDF
Convert XPS To PDF
And 21 Conversions more
The Fast Conversion package is worth Rs 149 (2.3 USD). And the business extension is worth Rs 449 (6.95 USD). But for TechoNation readers we are giving away these two packages for free. Sounds cool, isn't it? The codes that exist in the later part of this review continue reading.
Check 15 Best iOS emulators for Windows.
Pros of PDF To Word Converter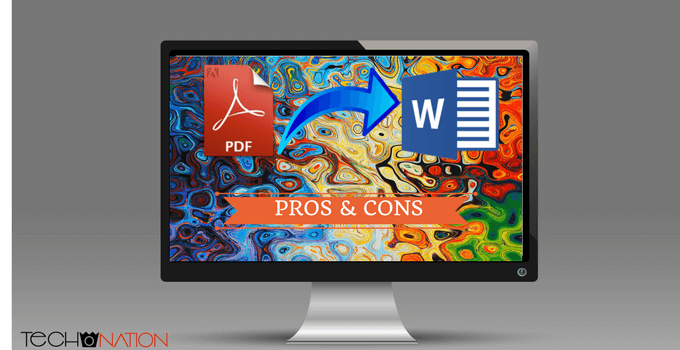 As you have learned about its features and packages, so let's talk about its pros.
Convert your PDF files on the go.
The app is free to download.
Easy to use and user-friendly layout.
We can convert the files directly from cloud platforms.
Fast conversion package turns the documents quickly.
Business extension unlocks 27 more Convertable formats.
There is no burden on your mobile or tablet as it performs the conversion on its servers.
No ads are detected during the testing of a week.
You can convert limitless sizes and unlimited files.
A lot of features added in the new update including batch conversions.
Cons of PDF To Word Converter
I have tested the app for almost a week, and I haven't found any major cons.
It takes 1 hour for conversion without a fast conversion package.
No offline conversion available (it converts using its server).
You don't need to worry as I will provide you free redeem codes to unlock Fast conversion. 🙂
You may also like How much money do YouTubers make.
Download PDF To Word Converter App For Android & iOS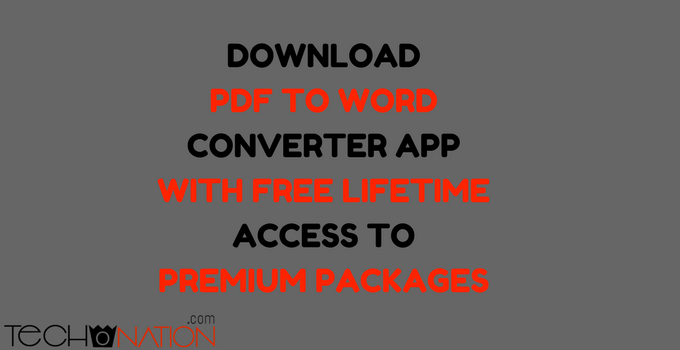 PDF To Word Converter app is available for Android and iOS. It's free to download, and there are no hidden costs. Follow the below steps to download it and unlock premium packages.
Click on the button to download for Android.
  DOWNLOAD
Click on the button to download for iOS.
  DOWNLOAD
Update: The app got removed from the play store, you can search for the alternatives in the App Store/Play Store!
Below are some Codes that can unlock Fast conversion and Business extension. We requested these codes from Cometdocs (developer) and they were generated exclusively for TechoNation readers. 🙂
UPDATE: These codes are overused (expired), new codes will be added soon stay tuned.
Unlock Fast conversion:
Code-1  EBATBFQSY98XGX3M26AHLW4
Code-2  72KGERT6CSYGR9D92K8MYW1
Unlock Business extension:
Code-1  SW0QP803ET6RD74EJ4UT9DC
Code-2  QLRTDUWMDPXZ0HF5UQ71F6K
Enter these codes in the redeem codes section after clicking on packages and enjoy lifetime free access. 🙂
You may also like uBlock Origin vs Adblock Plus.
Also-Check  How To Hide apps on Android No Root.
How To Convert PDF File To Word using the app?
Step-1
Open the app and navigate to the plus button in a circle.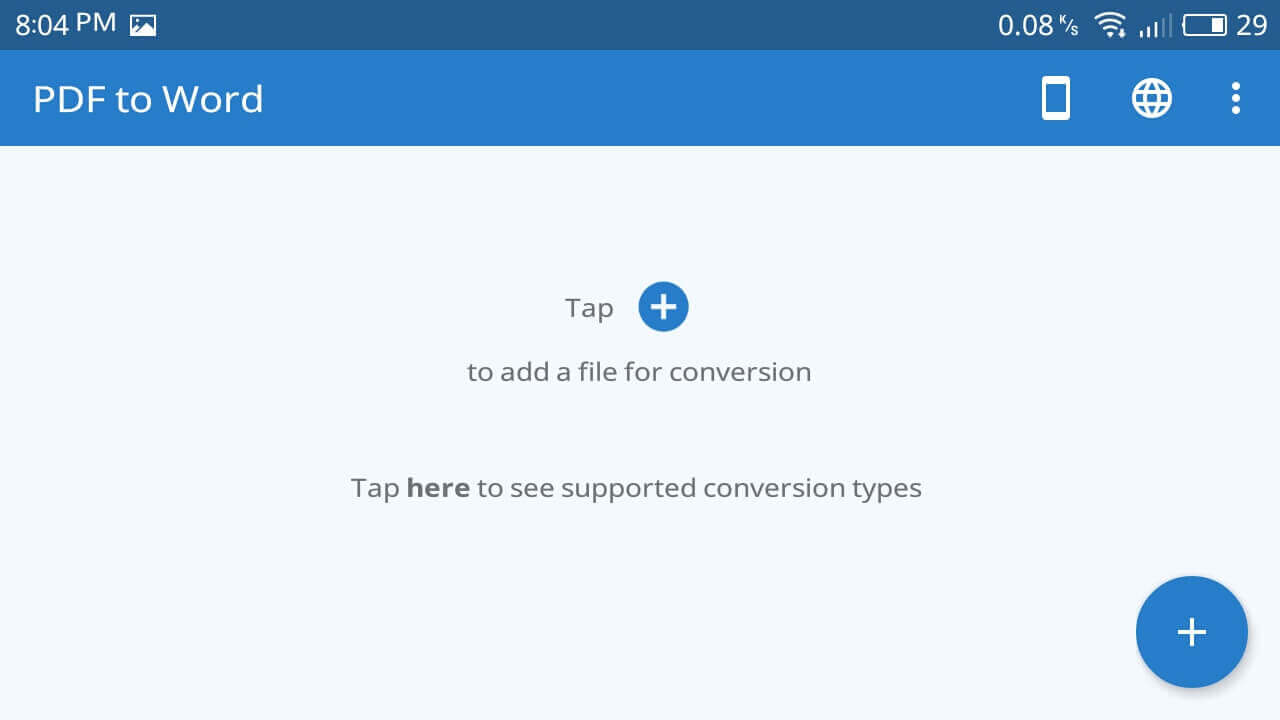 Step-2
Select File on this device or Cloud drives option.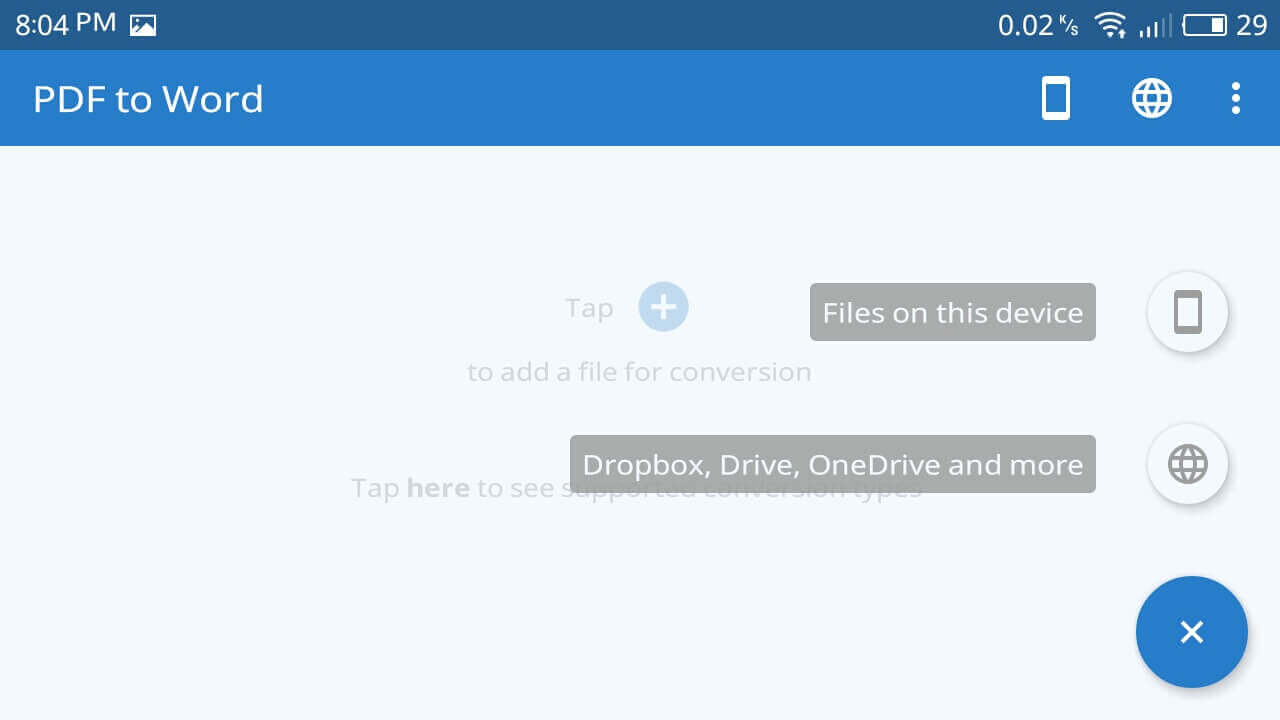 Step-3
Locate the file and tap on it.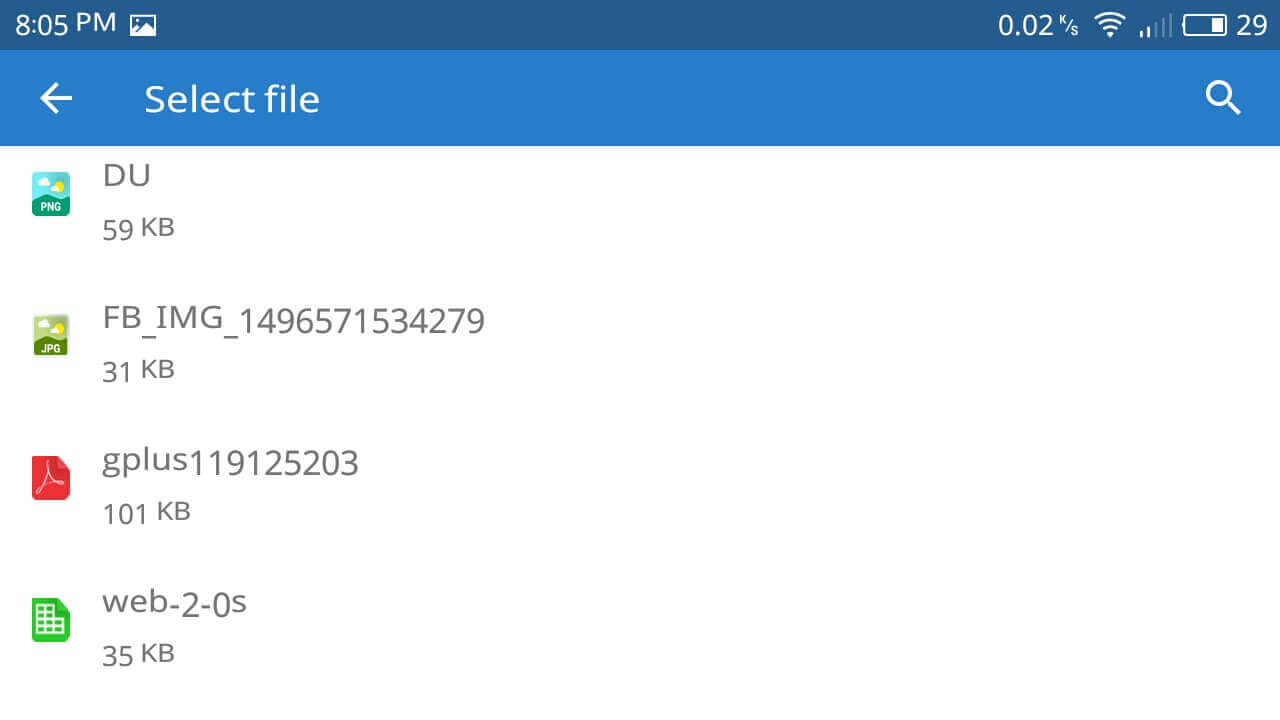 Step-4
Now choose the type of conversion.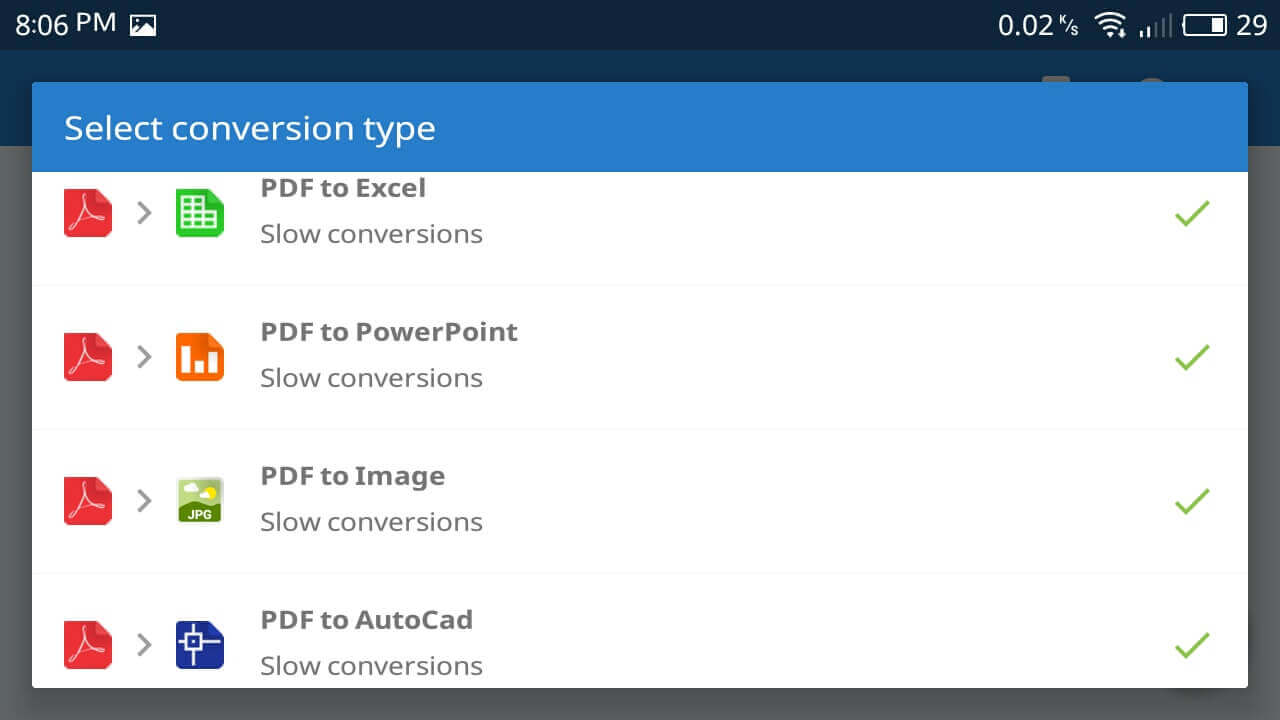 Step-5
Wait for few seconds as it will upload the file on its servers for conversions.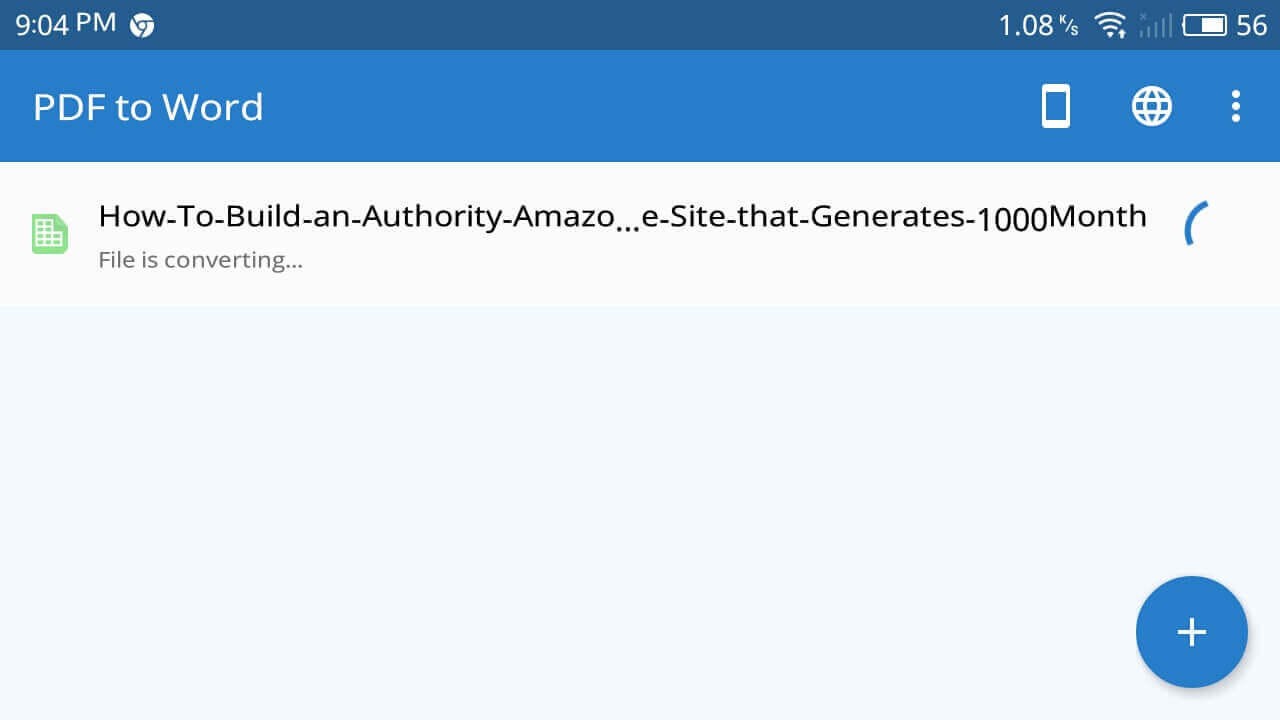 Step-6
Once the archive successfully turns into another extension, it will automatically save the file to local storage.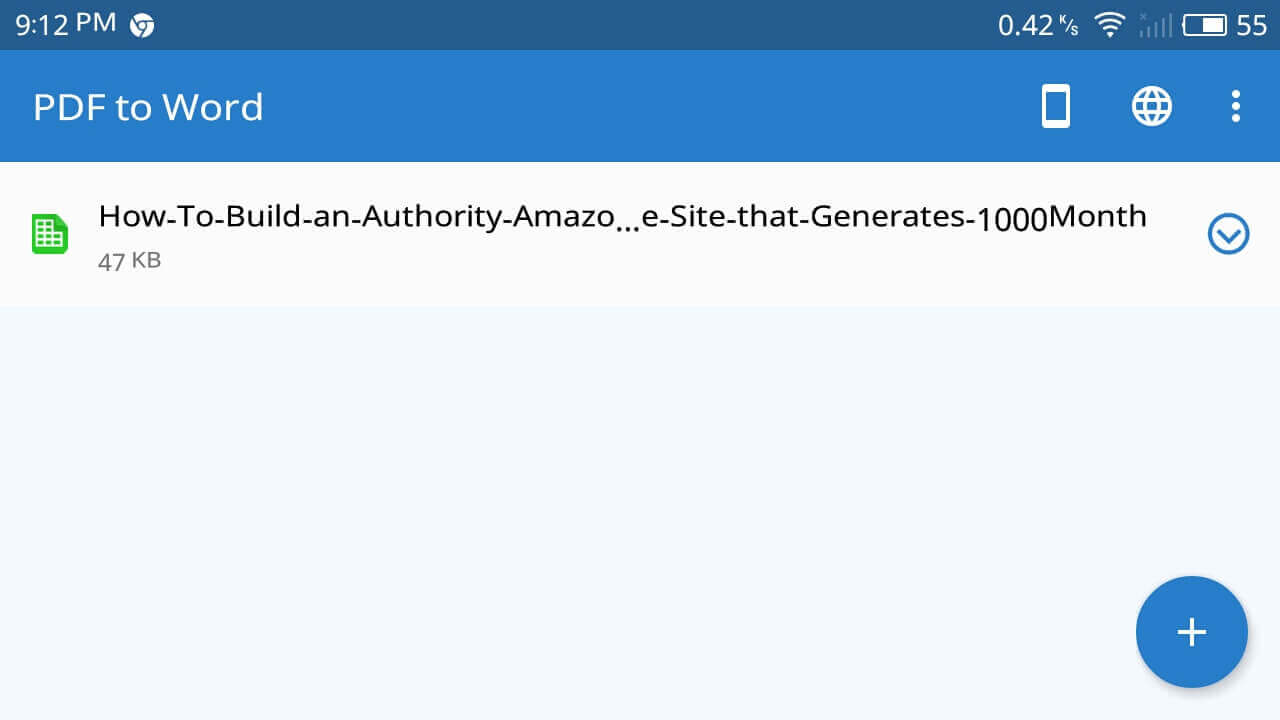 Note: If you want any feature to be added in the next update leave a comment below I will pick all your suggestions and send it to them. If you are not short on money I will suggest you support the developers by purchasing the premium packages. 🙂
Must Read How to fix wifi connected but no internet access.
Wrapping Up:
I have set my routine for testing the apps to let you know. Currently, PDF To Word Converter App is the best in its industry. Most of your document works are going to be easier with this free tool.
Share the review with your friends and family to let them know about this incredibly useful app.
Still, want to ask or suggest anything? Below we have a comment box submit there.