Are you looking for a way to download zANTI APK for Android smartphones? If yes, then you have stumbled upon the correct webpage. In today's article, I will share links to download the latest released version of the zANTI App.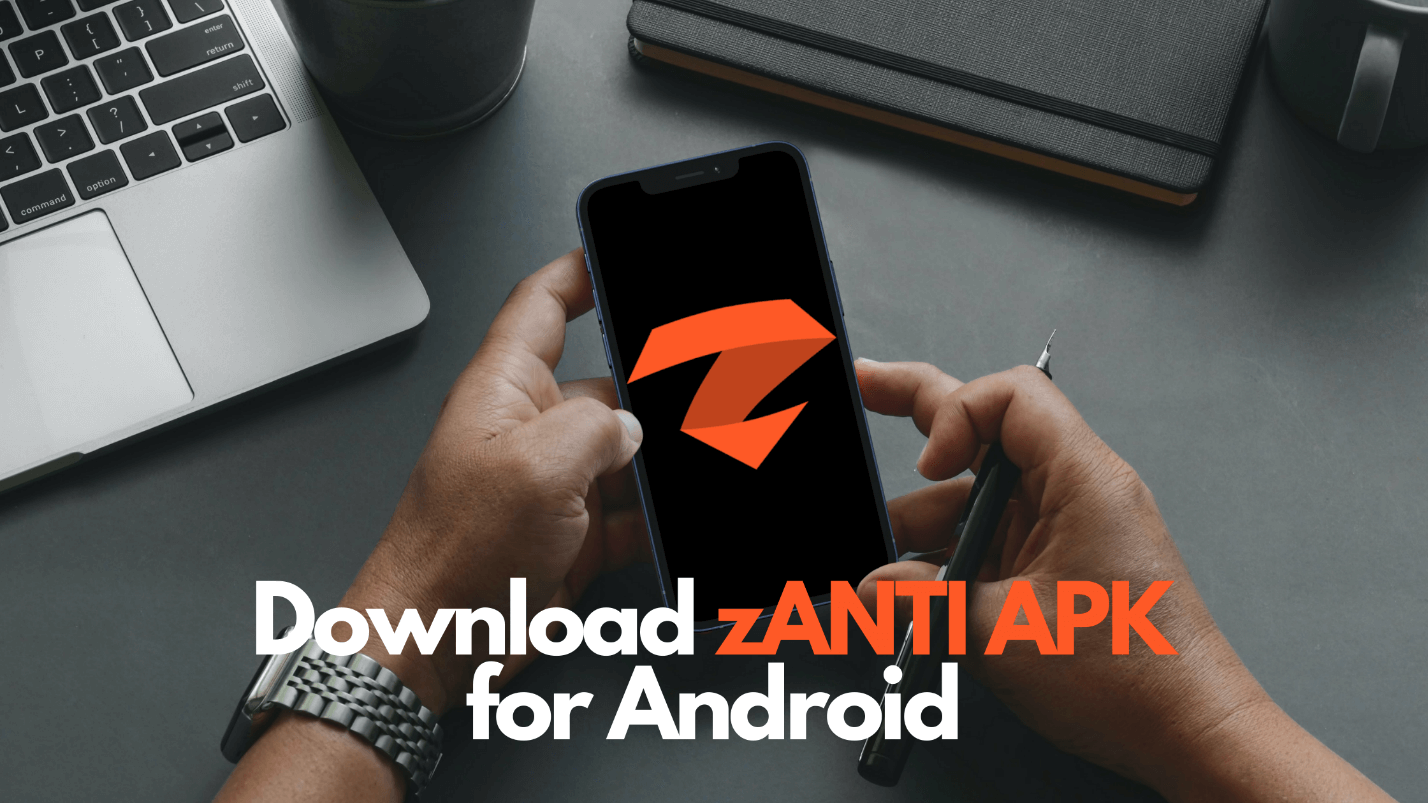 Before downloading the App, you should know about it in detail. I have shared information about the zANTI tool along with its features and installation guide. I have also shared these Wireshark alternatives for Android.
If you face any issues with the App, you can comment below, and I will get back to you. So, without any further ado, let's get started.
What is zANTI APK?
If you don't know about the zANTI App, it is a mobile penetration testing tool designed and developed by Zimperium. This tool lets people conduct network scans and assess the risk level of that network in just a single tap. This way, you can identify if a network you are connected to can be harmful to your device or not.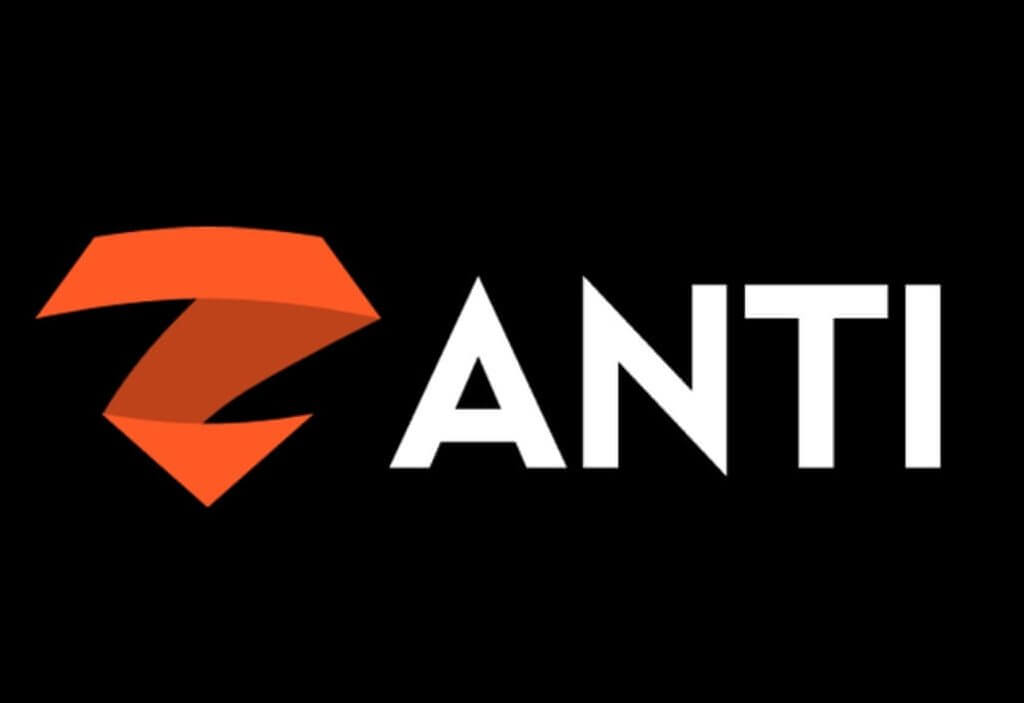 zANTI Apk also allows you to simulate different types of malicious attacks on your network so that you can identify how strong your network connection is. Further, you can use the data to fix flaws and improve the security of your network.
In addition to that, there are a lot of perks of using zANTI for Android. For example, you can perform many complex tasks such as MAC address spoofing, scanning, MITM attacks, password auditing, vulnerability test, and much more. However, your device must be rooted to enable all of the functionalities of the App.
If you don't know how to root your device then check out this guide for all the information regarding rooting Android. Overall, if you are concerned about your privacy or a professional hacker or security researcher, zANTI MOD would be the perfect companion for you.
| App Name | zANTI APK |
| --- | --- |
| Size | 24 MB |
| Version | 3.19 |
| Downloads | 1M+ |
| Developer | Zimperium |
Download zANTI APK Latest Version
Since you have got enough information about the zANTI App for Android, it is time to share the download links with you. You can download zANTI for your device from the links mentioned below.
All you have to do is click on the download button, redirecting you to the direct download links. The downloading process will start within a few seconds.
Note: If you face any issue with the links to download zANTI APK for Android, you can report it to us by leaving a comment below. Our team will look into the matter and try to fix the issue ASAP.
How to Install zANTI App on Android?
Installation of zANTI is a bit different from standard third-party APK installations. Therefore, many people face issues while installing the App on their smartphones.
To help you guys with that, I have decided to share a step-by-step guide below. You can follow the guide to install zANTI App on your Android smartphone. So, here are the steps that you have to follow to install it on your Android smartphone.
Step-1:
First of all, download the zANTI APK file for Android from the download section.
Step-2:
Now, go to your smartphone's Settings> Security> Installation from unknown sources and enable this option.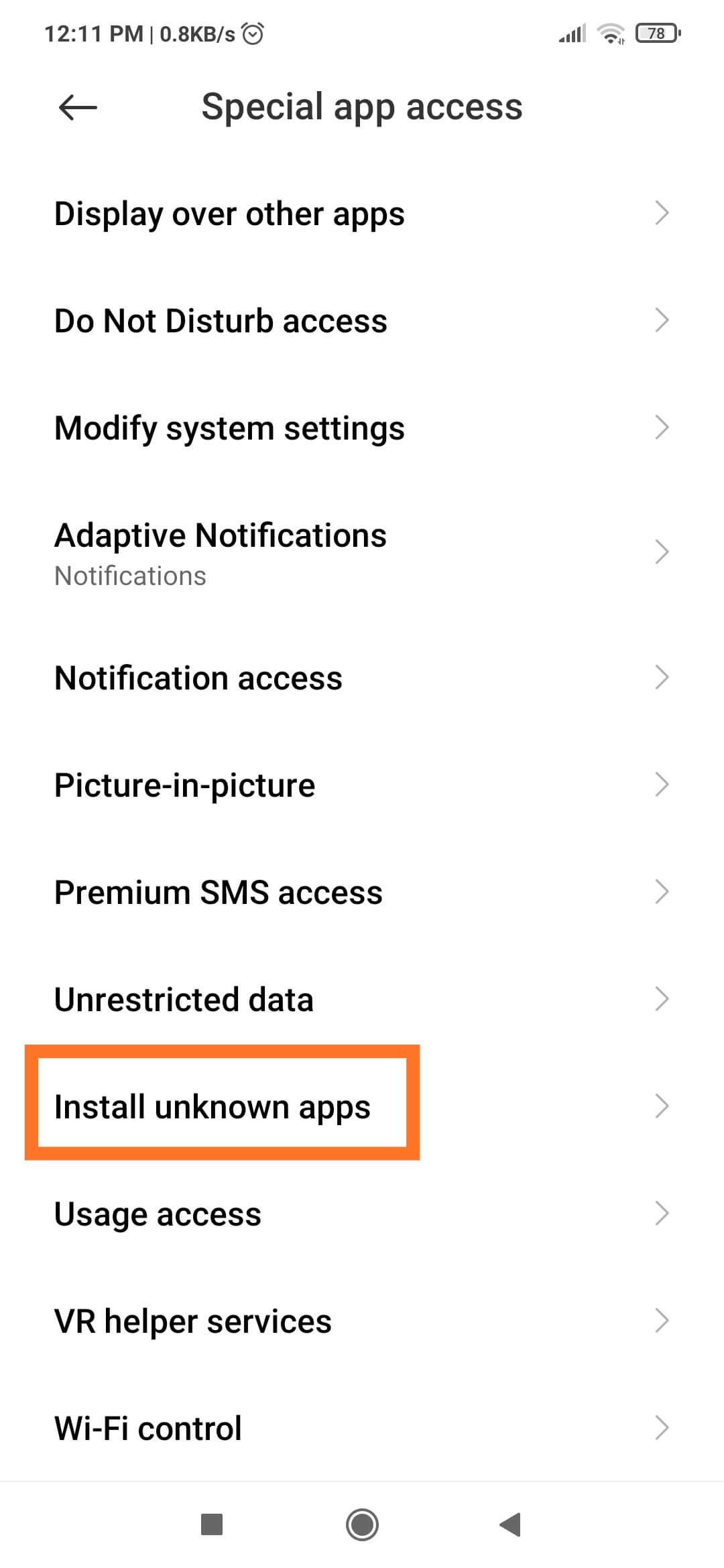 Step-3:
Navigate to the download folder of your smartphone and tap on zANTI APK to process installation.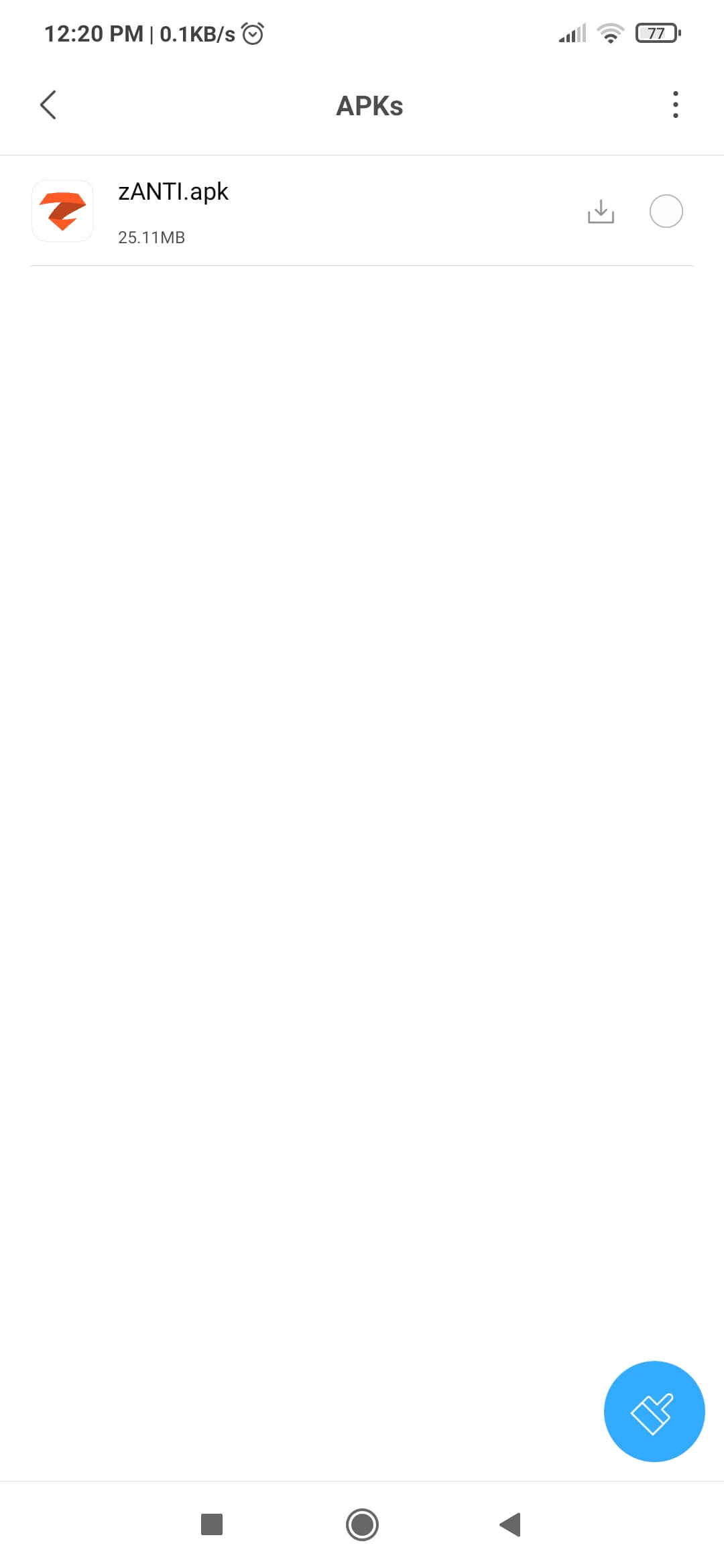 Step-4:
It will ask for a few system-level permissions. First, you have to allow them to process the installation further.
Step-5:
Now, open the zANTI App, and it will ask you to grant root permission. Of course, you have to give zANTI all the permission it asks for.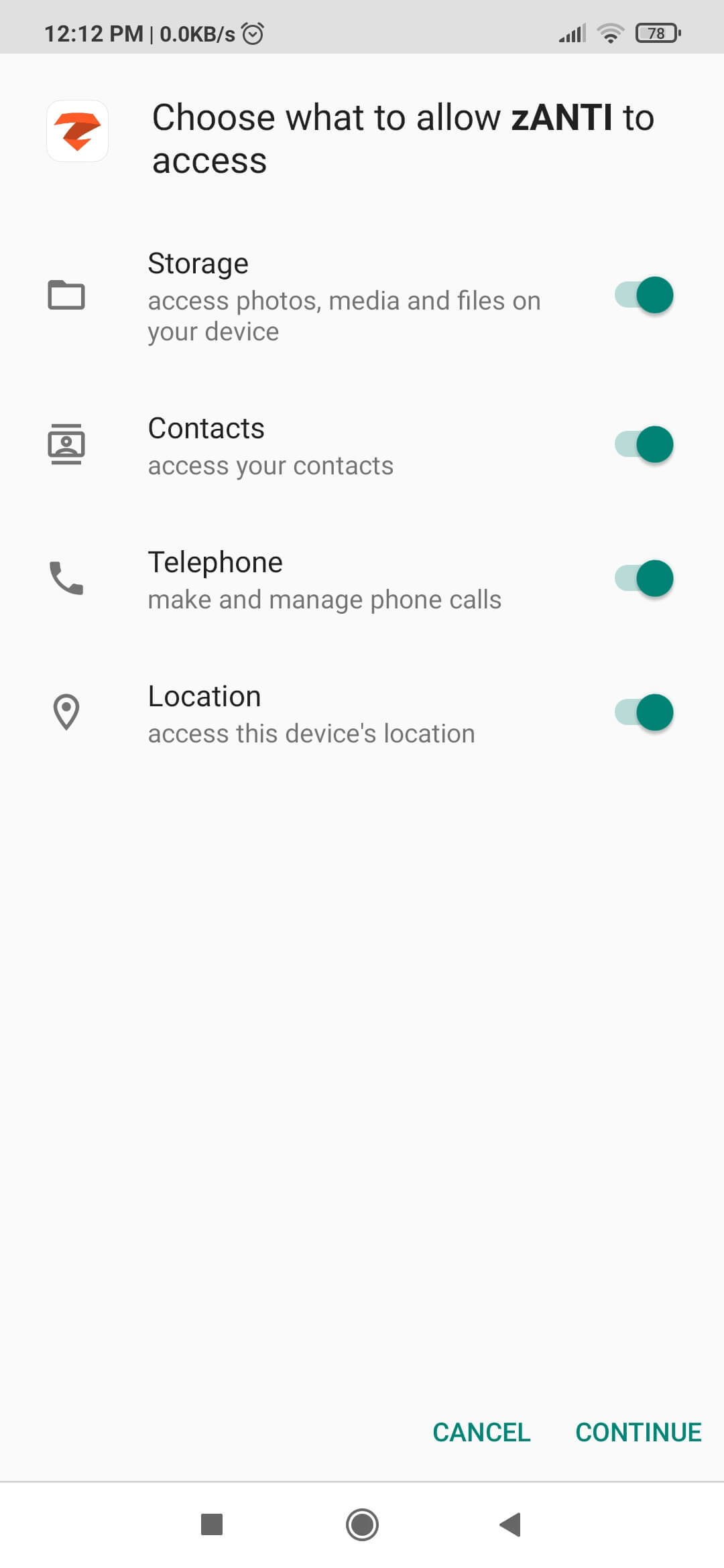 Step-6:
After that, you have to enter your email address and accept Zimperium's End User License Agreement. Soon after that, it will take you through some of zANTI's modules and settings, and after that, it will take you to the zANTI app homepage.
If you follow the steps mentioned above, the App will successfully get installed on your Android device. You will be all set to perform penetration operations and use this cybersecurity tool.
zANTI App Features
zANTI APK for Android comes with tons of excellent security features that can take your network and device's security to the next level. Below, I have mentioned the best features of this Android APK.
Diagnosing Vulnerability: With the help of zANTI, you can host multiple penetration tests of websites, apps, and mobile devices that include password cracking, Metasploit, man-in-the-middle, and others. These penetration tests can help identify the vulnerabilities and loopholes.
Thoroughly scan your network: zANTI enables you to thoroughly examine your network connection with different intensity levels to identify its vulnerability. You can also see detailed information about connected devices, their properties, and the exposure of connected devices.
Detailed Report: It mimics cyber attackers' popular techniques to identify security loopholes within your existing network and mobile defenses. After that, zANTI provides you with a detailed report highlighting security gaps and possible actions that you can take to fix security issues.
HTTP Session Hijacking: Another great perk of using zANTI APK is that it can hijack HTTP sessions. Further, it also lets you modify HTTP requests and responses. Session hijacking is a great way to gain unauthorized access to services and information, and if you know how to use that, zANTI can be a handy tool for you.
MAC Spoofing: MAC spoofing is the feature that lets you change the factory-assigned MAC address of your device. Randomizing or changing MAC addresses can help you stay anonymous on the network and save you from the prying eyes of hackers and people who want to track you.
Additional Features: Along with the features mentioned above, it lets you capture downloads, create malicious Wi-Fi hotspots, check passwords, check for shellshock and SSL poodle vulnerability, and even be used as an exploit app.
So, these were some of the best features of zANTI for Android. But do note that to access all these features, you will need to have your smartphone rooted properly with SuperSU installed.
Conclusion
Well, there you have it, an article thoroughly dedicated to downloading zANTI APK for Android smartphones. It is an excellent tool for security professionals and researchers, and I am a big fan of it.
I have been using the zANTI App for over a couple of years now, and I don't think you can find any better alternative to it. It is a great tool to enhance your online security and anonymity. However, the biggest issue is that it requires full root access to perform efficiently.
With that said, here I am wrapping up the article. I hope it helped with your queries. If you have any questions, feel free to shoot them in the comment section below. Our team will try to answer ASAP.