Today, I will share the 7 best car customization apps for Android and iOS. Whether you already own a car or not, there are a large number of people out there who love cars. You may love cars for many reasons, including their exterior designs, interior comfort, smart features, engine power, driving dynamic, or even long road trips.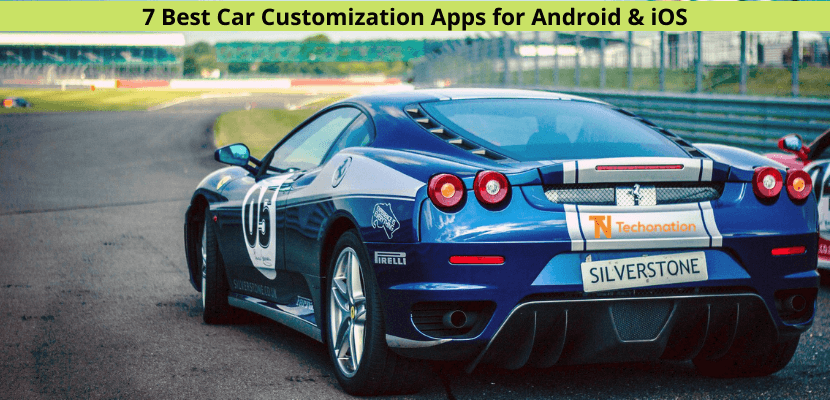 In either case, you must spend a lot of time watching and reading about cars online if you are into cars. But with modern smartphones that can run all kinds of applications, you can have much more than this. And for all car lovers, I am here with the 7 best car customization games for Android & iOS.
Even if you are new to such car customizers, you can easily pick the perfect one on this list since all of these apps have their significant features and options explained along with them. I have also shared these RPG games for Android.
What is Car Customization Apps?
While you can get a decent idea about car customizer apps directly from the name, some of you might still be confused. Even though these apps won't help you in customizing your
actual
car, they can still be quite fun to play around with.
This is because all car customization games for Android & iOS allow you to choose almost any car of your dreams. You can then play around with the car in terms of customizing it. And depending on the app you go for, you can customize all kinds of things.
Whether it is the interior, the exterior, or even the power parts of your car, these apps can be used to customize them all. Some apps will even allow you to drive and race your customized car for a highly immersive experience.
Must Read: 10 Best PPSSPP Games for Android
7 Best Car Customisation Apps for Android & iOS
After learning more about car customizer games, you may also want to try one on your smartphone. Even if you are not interested in cars, these apps can still be significant since you can even drive cars in many of them, making them great racing games.
More importantly, giving them a shot is recommended since most of these are free apps. For the same, you can go with one of the 7 best car customization apps for Android & iOS given down below.
1. 3D Tuning
Unlike most other car customizer apps for Android & iOS, which only offer basic 2D graphics, 3D tuning is much better. For all of the cars in this app, you get high-quality 3D car models.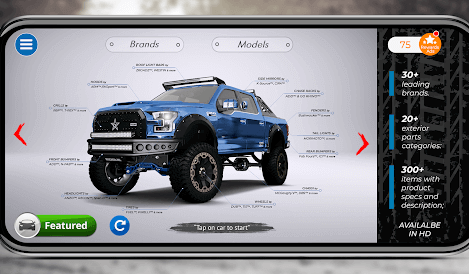 And after choosing the preferred car model of your choice, you can then edit it and customize it as you like. You can find all kinds of accessories and parts for installing in your car.
2. Car Mechanic Simulator 21
If you are interested in customizing cars and fixing them as a business, car mechanic simulator 21 is just for you. In this game, you play as a mechanic who works on cars.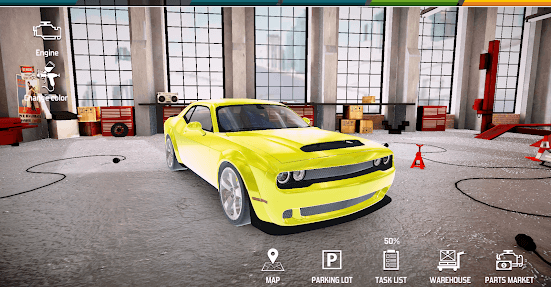 And not only do you get to customize cars, but you even get to run a mechanic business. More importantly, this car customizer game is quite realistic, making it highly immersive.
3. Overdrive City
Overdrive City is unique and different when compared to other car customization apps. Not only do you customize and drive high-end cars like Porsche and Ferrari, but you also get to build a city simultaneously.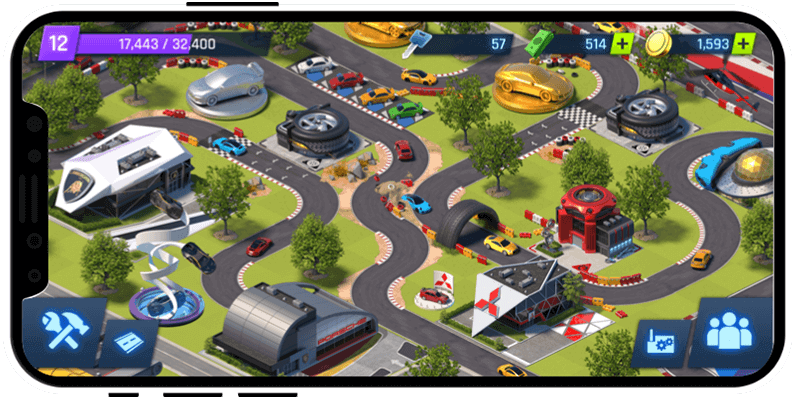 Since this is a multiplayer game, you can customize your cars, make them extra powerful, and then race other players online.
4. Car Master 3D
Car Master 3D can be an excellent pick if you are new to car customizations. While it is not the most realistic car customization app out there, it is undoubtedly one of the most fun.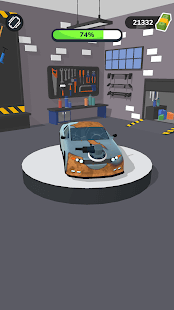 This app has a great-looking cartoonish design for efficiently working on cars. There is also a money counter in this game so that you can progress with time while working on all kinds of fun cars.
5. FormaCar
FormaCar might not be the best option if you want to modify every car out there. Instead, the FormaCar app focuses on high-end sports cars and Formula 1 cars.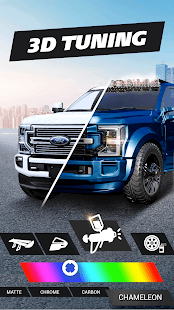 Because this is a 3D car customization app, you can easily use all its customization features and options. It even allows you to tune your cars and get better performance from them.
6. Fix My Car
You can also consider the Fix My Car app to learn about being a car mechanic. While this app might not be the best for installing car performance mods, you can learn a lot about fixing cars.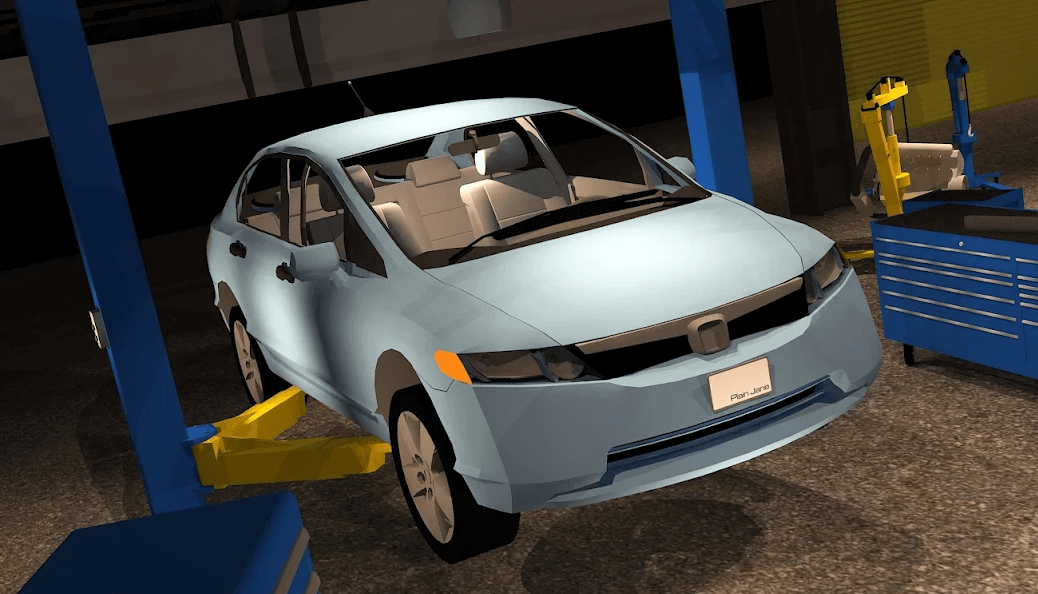 Thankfully, you get a few car customization options like changing the color, wheels, and a few power parts.
7. NFS Heat Studio
NFS is one of the oldest and most popular options out there when you are talking about racing games. And with the NFS Heat Studio, you can enjoy the same on your smartphone.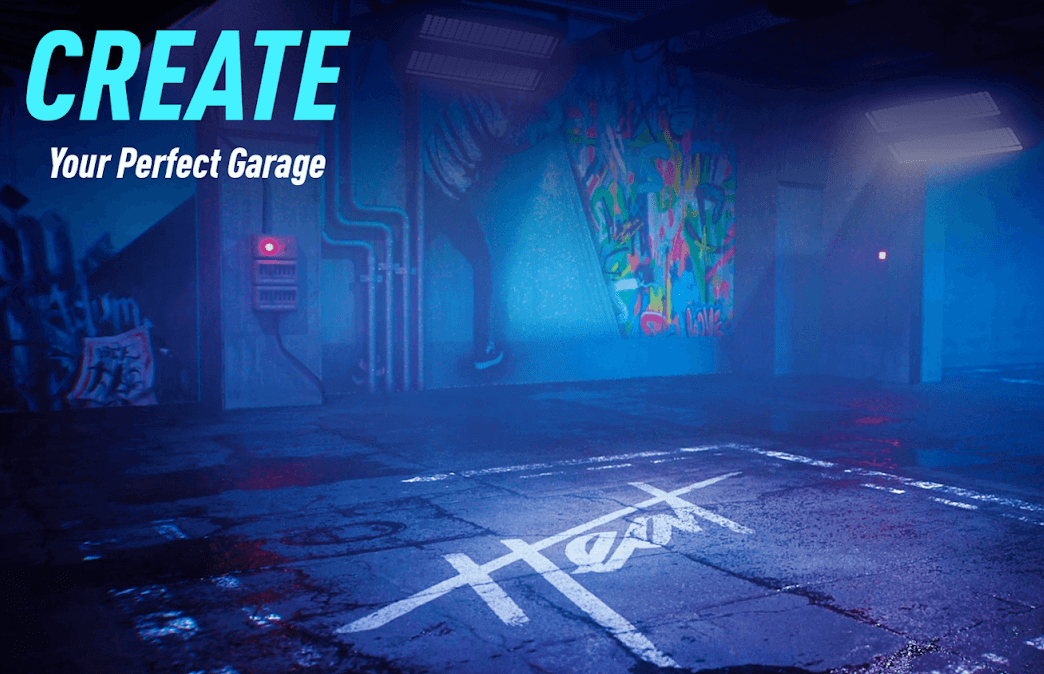 Not only that, but NFS Heat Studio even allows you to customize cars and then race them against friends and other online players. But the best part is that it is entirely free for both Android & iOS.
Must Read: 10 Best Games Like Skyrim
Conclusion
Since modern smartphones are compelling and versatile, you can install all kinds of apps on them. Car lovers can even find a large number of car apps for both Android & iOS. And one such great option which you can go for is car customization apps.
As explained earlier, these can be great for playing around with your favorite dream cars and customizing them as you please. Hence, I have even given down the 7 best car customization games for Android & iOS in this list.
And to help you pick the right one, all apps have been listed with their essential details and features. If you liked these apps, leave your thoughts in the comments section below.