Are you looking for the best games like Skyrim for PC? Well, you are in the right place. Nowadays, gaming is the first thing to have fun in your free time. And one of the most popular categories of video games is adventure games.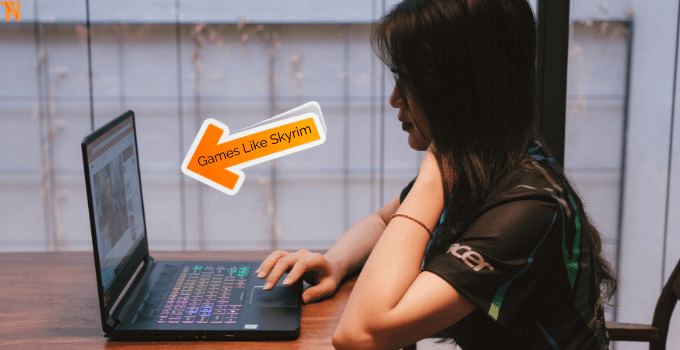 You can keep playing the same adventure game for a long time without getting bored. And if you know anything about adventure games, then you must have heard about Skyrim.
While Skyrim itself is a great game, you might be looking for more games like Skyrim once you have completed it. Therefore, today we are here with the 10 best games like Skyrim.
I have also provided links to all of these games so that you can start playing them right away. Recently, I have shared the best city-building games.
10 Best Games like Skyrim for PC
There are various adventure video games available out there that are quite similar to Skyrim. But all of these games differ from each other in multiple ways.
While some of them have great graphics, others might have a good storyline. Similarly, some games might even have issues in the form of bugs in the game.
So, to find the best alternatives to Skyrim, I have gone through various adventure games available out there. And after trying so many games, I am here with the 10 best games like Skyrim.
Hence, if you are also looking for a great adventure game to play in your free time, make sure to go through the following Skyrim like games one by one:
The Witcher series is one of the popular adventure game series ever released. And The Witcher 3: Wild Hunt is the most popular game from this series.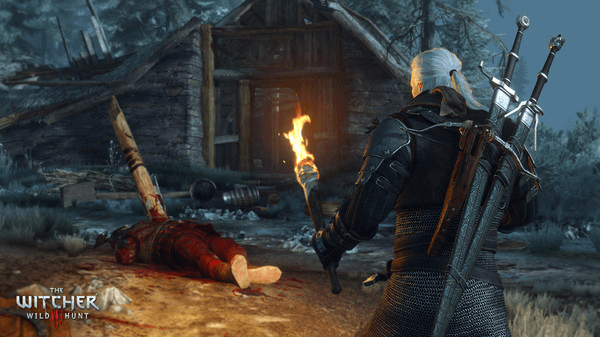 It is a fantasy RPG game that offers some of the best graphics, especially if you are playing it on a computer with Nvidia Hairworks. Apart from that, the storyline of this game is also one of the best out there where you play as Geralt of Rivia.
In this part of the series, you go on a quest to find Ciri who is the heir to the Cintra throne. You will face various monster fights, political issues, side quests, spells, and much more in this game while trying to find Ciri. And just the best games like Skyrim, the story depends on your decision and changes according to how you are playing the game.
Must Read: PPSSPP Games For Android
Nintendo Switch is currently the best hand-held console out there. And if you have one, then you should try out Legend of Zelda: Breath of the Wild.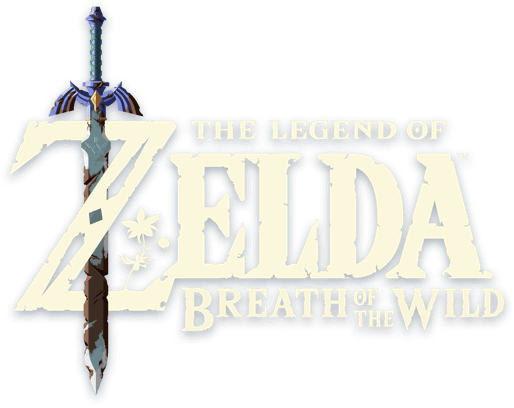 This exclusive adventure game for Nintendo Switch offers a great storyline, which makes it a great alternative to Skyrim. But as Nintendo Switch is a hand-held console, you cannot expect much in terms of the graphics of the game.
That being said, you will still have a great time playing this adventure game on the go. In this game, you have to help Link gain back his memories after his 100-year long sleep got over. And to do so, you have to go through various quests and fights in this game.
As the name suggests, this adventure game is based on the medieval time where you get to see castles, knights, kings, and much more.

While playing this game, you get the option to choose from a variety of different characters. And each character has different abilities, strengths, and weaknesses. Not only that, but you can even modify your character once you have selected it.
As a result, with every different character, you will have a different experience while playing Kingdom Come: Deliverance.
This RPG game is based in the world of the Roman Empire where all events take place in Bohemia of Europe. The story is based on Emperor Charles IV's death and its consequences. I have also shared Xposed modules for Android.
Skyrim is an adventure game developed by Bethesda studios which have also produced the Fallout series. And Fallout 4 is hands down the best game of the highly popular and fun to play Fallout series.

Even though Fallout 4 is also an adventure game, it is based on a completely different universe. This open-world RPG sets place in a post-apocalyptic world that has radiated towns and mutants everywhere.
Therefore, if you want to have an experience similar to Skyrim but in a different universe, then Fallout 4 can be a great choice. Unlike Skyrim, you also have guns and nuclear weapons in this game, which will be appreciated by a lot of gamers.
Kingdoms of Amalur is another great fantasy-based adventure game which is quite similar to Skyrim. This game offers a great combination of RPG and MMO games within the same package.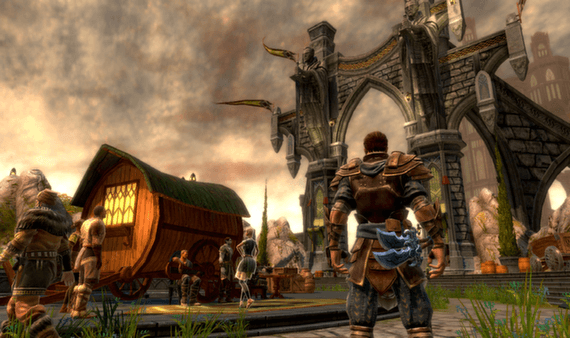 Not only that, but it has various things that are quite common to the Elder Scrolls series. As a result, if you have just finished Skyrim, there is a pretty good chance that you will like this game as well.
In this open-world game, you compete with your enemies in one of the four playable classes that you can choose before starting a new game.
As a result, you can play this game at least four times with a different experience each time. Not only that, but you can also customize your character quite extensively.
Also Check: GBA Emulator For Android
If you own a Playstation 4 or better, then you should try out this exclusive game title for Playstation. Horizon Zero Dawn has one of the best stories as well as graphics out there.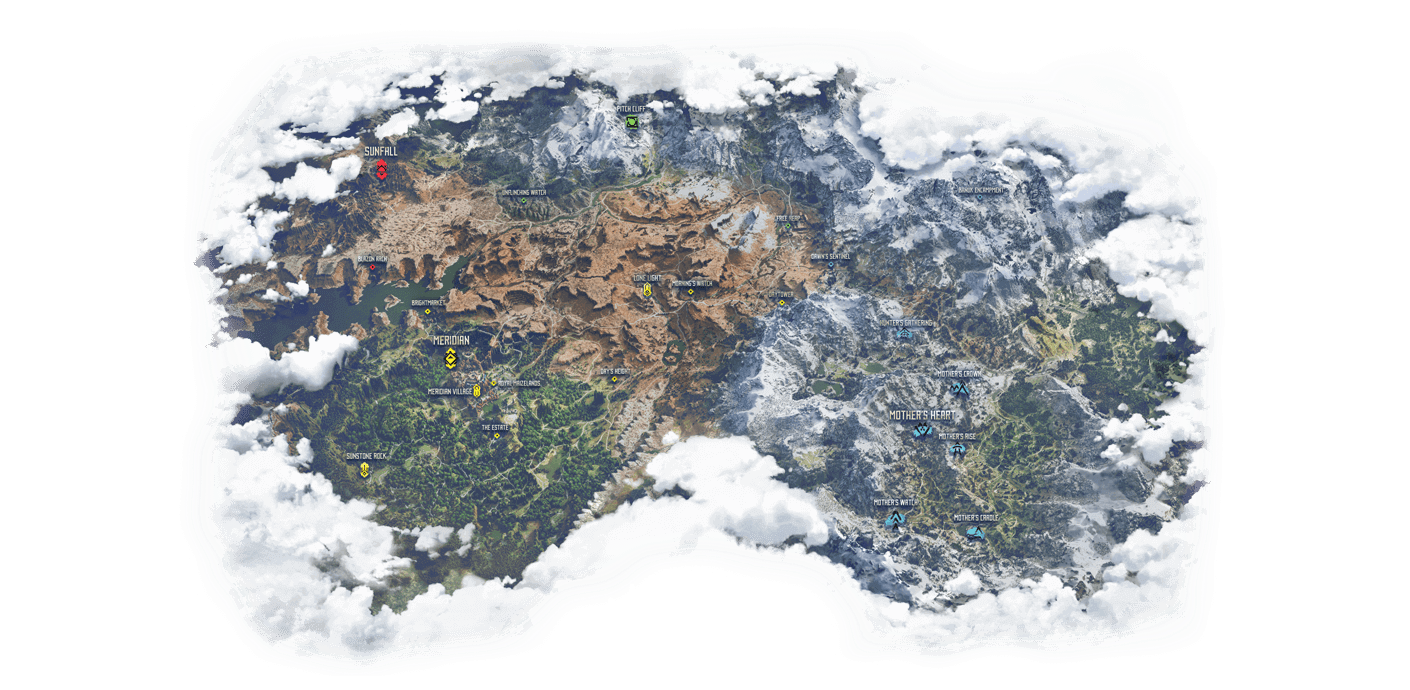 Unlike other adventure games that have dragons, Horizon Zero Dawn has robotic dinosaurs and other animals. Not only that but the whole world in Horizon Zero Dawn is just breathtaking to take a look at.
In this game, you play as Aloy who lives in a post-apocalyptic world and hunts down robotic dinosaur-like creatures. This game will keep you busy for a long time due to all of the quests and characters it offers to you.
Divinity: Original Sin 2 is a follow-up title to the highly popular original Divinity game. This part of the series takes place in the aftermath of Divine's death.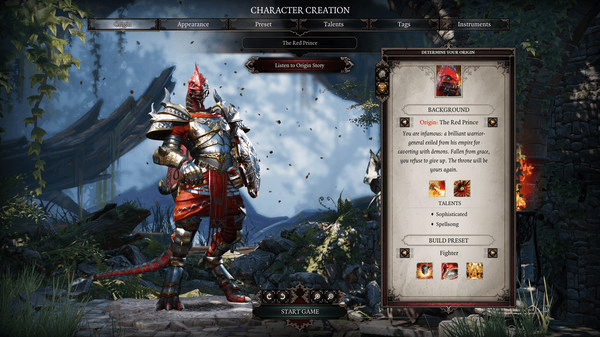 Not only that but Voidwoken have started appearing around the world in this game. And you play as a sorcerer who goes on an epic journey so that you can become the next Divine.
Not only that but all of the choice that you make in the game affect the whole storyline of the game. Apart from that you can either create you in-game character from the very beginning or choose one from the five available characters in the Divinity: Original Sin 2 game. You may also like Wireshark alternatives for Android.
Just as you would expect, Dragon Age: Inquisition is an adventure RPG game that revolves around dragons. As a result, the whole game is based on a fantasy universe which consists of dragons and magic.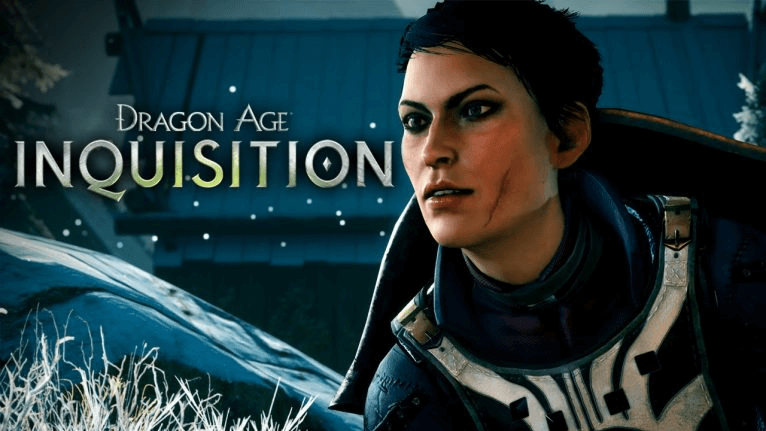 Developed by BioWare, this game also offers some of the best-looking graphics in any adventure game. And you get various decisions to make while playing this game that will affect the storyline of the game.
Apart from that, you will get to enjoy various characters, battles, dragon fights, skills, magic, and much more in Dragon Age: Inquisition.
Dragon's Dogma: Dark Arisen is among only a few dragon-themed adventure RPG games that are available on the Nintendo Switch. Well, that's because Nintendo themselves develops this dragon RPG game.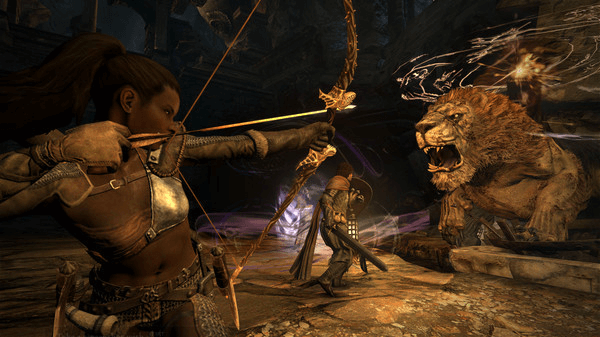 Thankfully, it not an exclusive title, and it is also available on other platforms as well. In this game, you play as Arisen whose heart is stolen by a dragon and has to defeat by the same monster.
Due to this, you will face many dragon fights, dungeons, quests, magic, and much more in this game. The best thing about it is that if you have a Nintendo Switch, then you can enjoy this game on the go.
If you have just finished playing Skyrim and want to play in the Elder Scrolls universe once again, then Elder Scrolls 4: Oblivion is a great pick.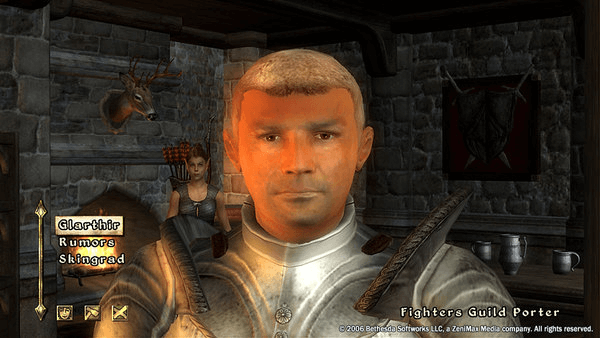 Even though both these games have the same universe, they are entirely different in terms of their storyline. Not only that but you will also find various characters, fights, spells, quests, and much more in this adventure RPG game by Bethesda Studios.
Must Read: Best Nintendo DS Emulator
Wrapping Up
Well, I hope that you have tried and enjoyed different best games like Skyrim for PC. If you haven't tried those yet, go ahead.  I have provided the 10 best games like Skyrim in this article that will make sure that you get a similar experience.
You will also find the significant pros and cons of the games mentioned in this article along with their download links so that you can start playing them right away.