As of right now, almost everyone is using online shopping websites like Amazon, Flipkart, etc. Well, these websites are so popular due to their ease of use and lower prices.  If you shop online quite often, the best sites like Fingerhut can be quite useful.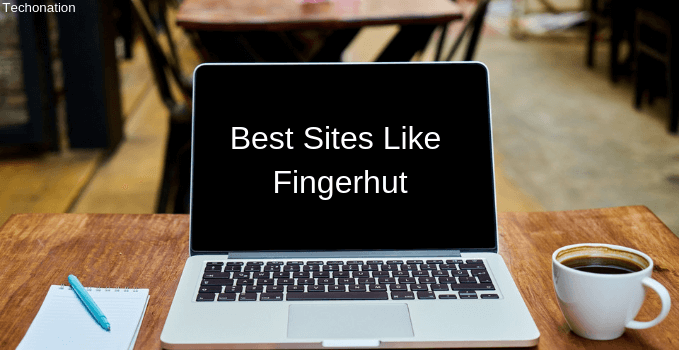 For those of you who don't know about it, let us introduce you to Fingerhut. It is a website that essentially provides you credit for shopping online on your favorite sites.
In other words, it is necessarily like a virtual credit card, but much easier to use.
In return for the credit, Fingerhut only requires your personal info, and you can pay back in EMIs online. I have also shared couchtuner alternatives.
15 Best Sites Like Fingerhut to Buy Now & Pay Later
Today we are here with the 15 Best Sites like Fingerhut which are also an excellent option for getting online credit.
1- Flexshopper.com
Flexshopper is an online shopping website with more than 85 thousand products to choose from. Not only that but its users can also buy products on credit. Flexshopper can get a monthly limit of up to2500$ by just filling an online credit form.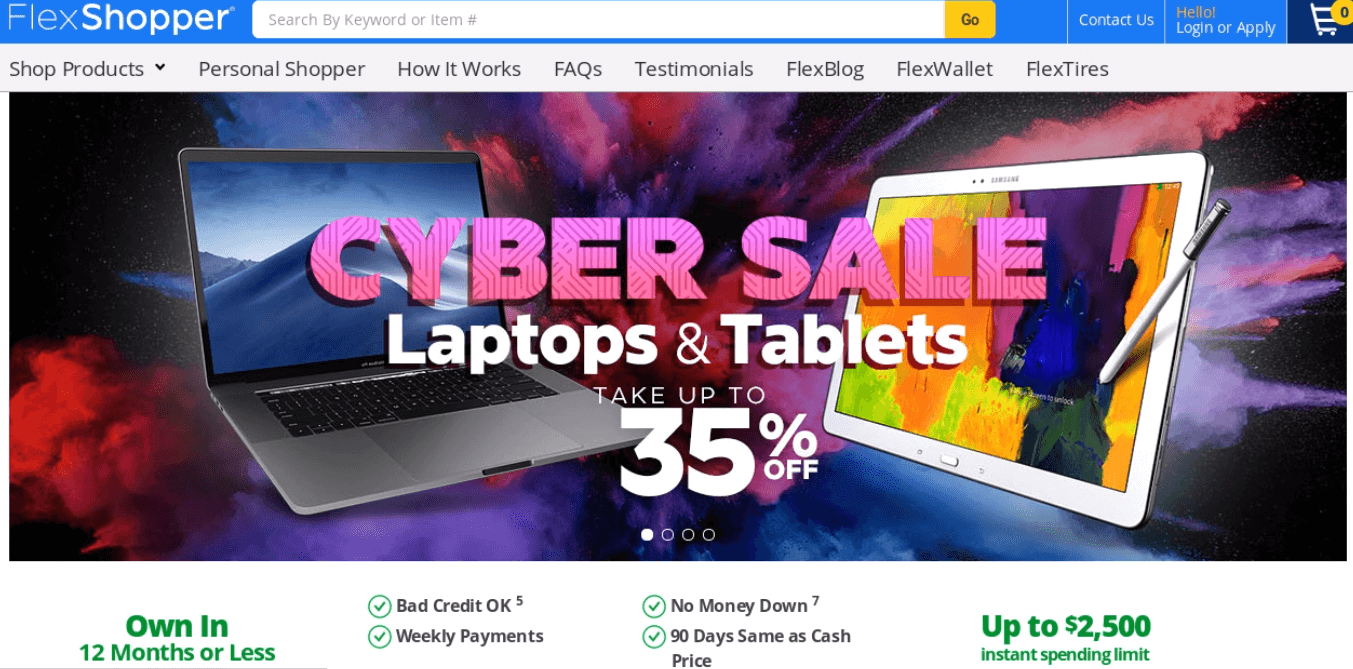 This 2500$ limit can be spent on a variety of items ranging from electronics, fashion, toys, home appliances, etc. And the best part about Flexshopper is that it is effortless to sign up on this website. Apart from providing online credit for shopping, it is also a quite decent marketplace.
HSN stands for Home Shopping Network which is an excellent alternative to Fingerhut. This website is mainly known for home appliances and fashion products. But there are also other things available like electronics from HSN.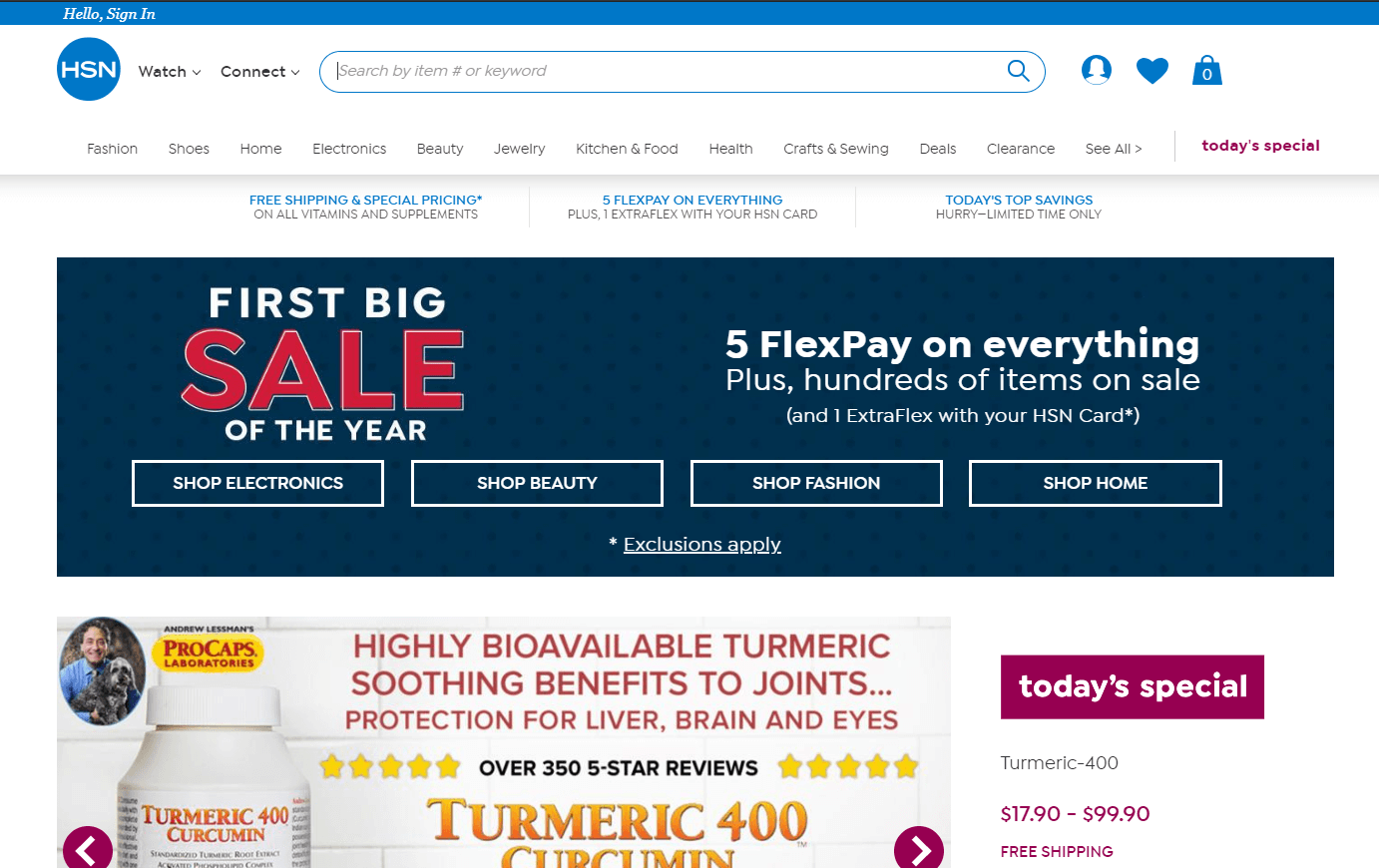 Home Shopping network provides its users with easy online credit for shopping. Even you can enjoy special offers and discounts when using HSN.
Although, if you're using HSN, make sure to complete your payments on time as it has an interest fee for delayed payments.
Lend you is a website that is a little different from sites like Fingerhut and other websites in this article. While other websites provide their users with credit that can only be used on that website itself.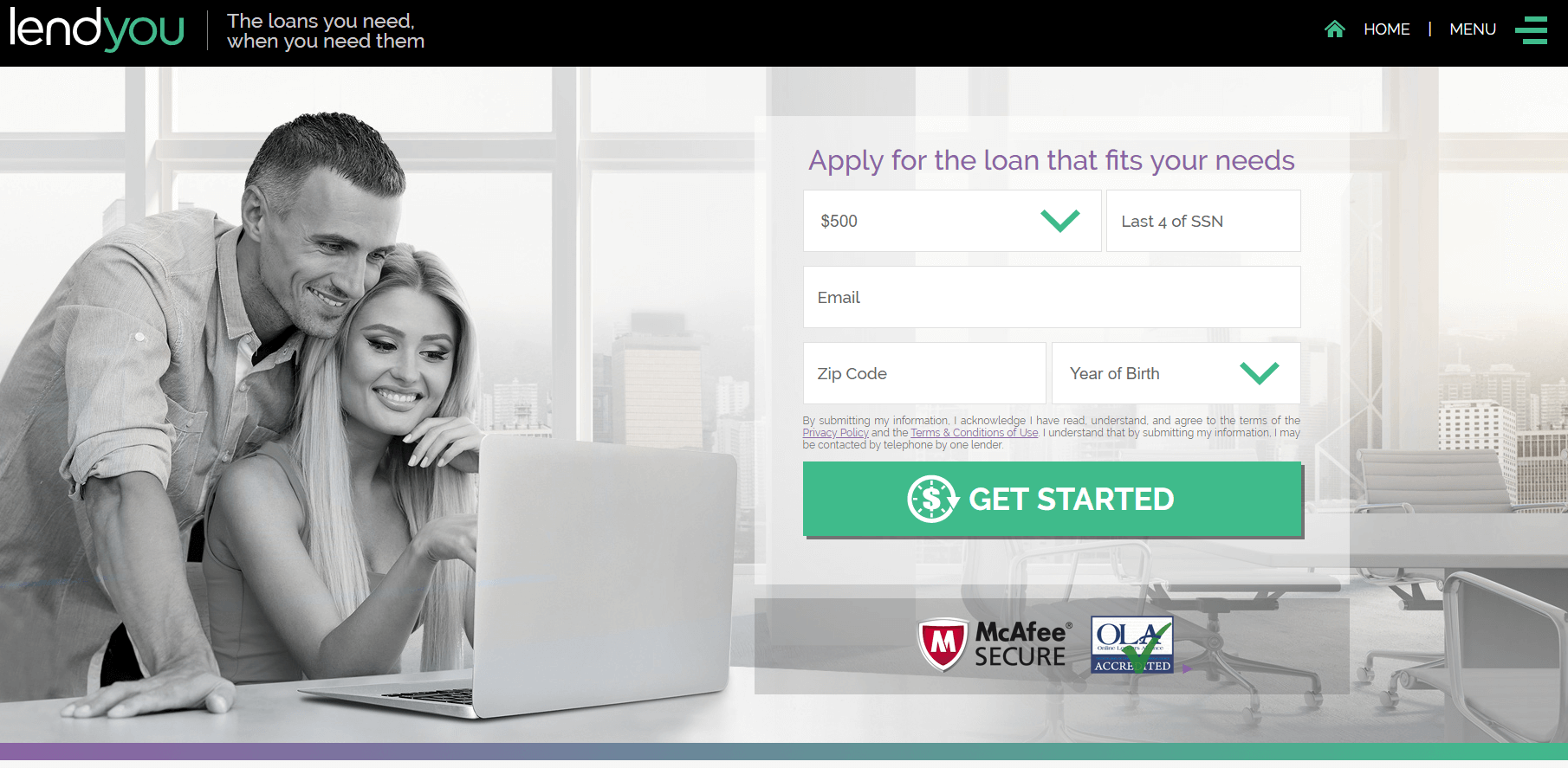 Lend you allows you to use your online credit on any website that you like. It is a website where you can request an online loan of virtually any amount. And then you can use the lent money on other online retailers like Amazon.
You may also like: 10 Best Sites Like Putlocker
4- Shoppingchannel.ca
TSC or The Shopping Channel is a trendy online retailer that also provides its users with an online credit. On the Shopping Channel, you can use your online credit to buy almost everything from a list of more than 23000 products.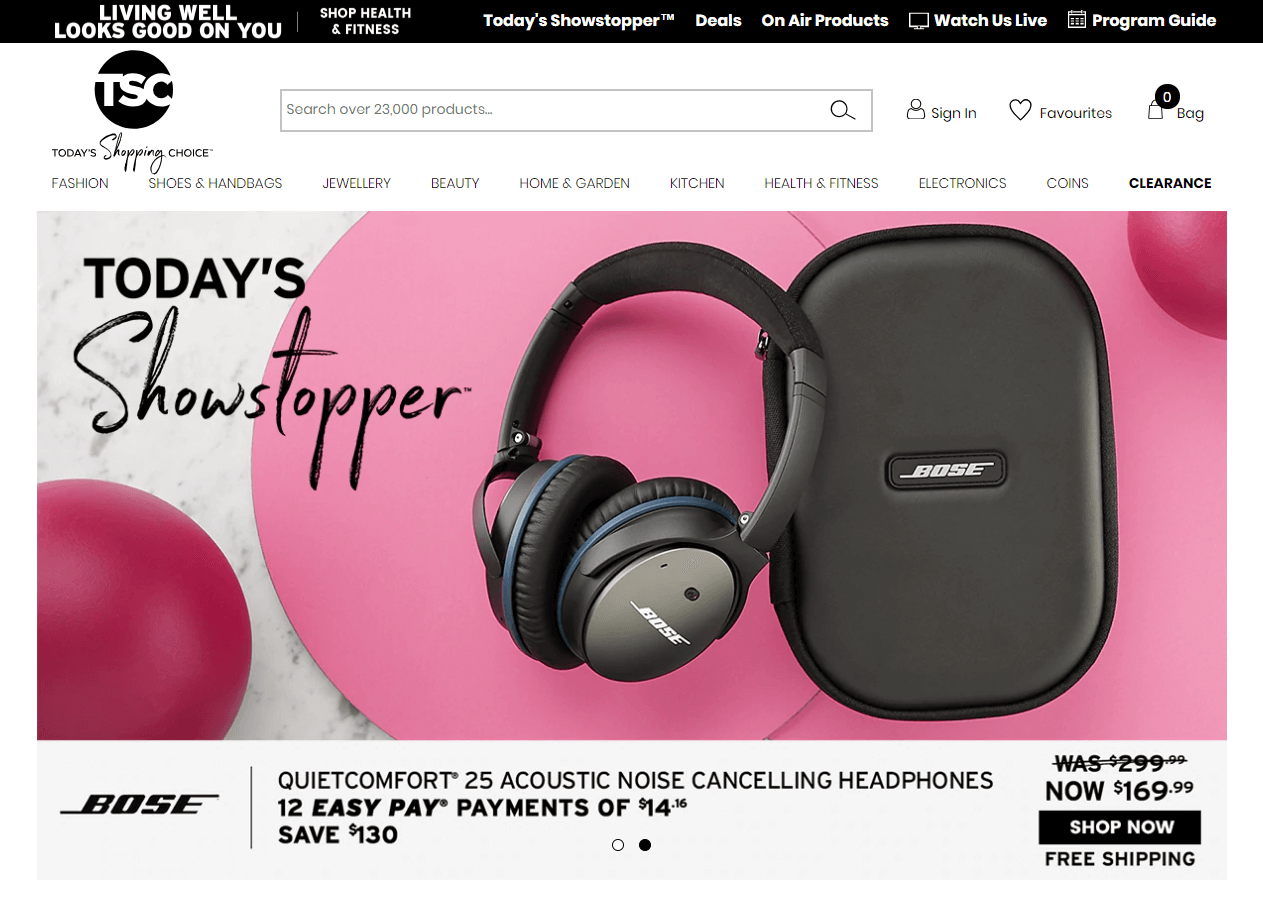 This website is quite useful for everyday products like kitchen supplies, fashion products, cosmetics, etc. And since it is an excellent alternative to Fingerhut, users also can also avail easy online credit.
If you are an old customer of TSC, you can also apply for the Shopping Channel credit card. With this card, you can get up to an extra 20% discount while ordering products from the Shopping Channel.
Must Read: 10 Best Alternative Sites Like Craigslist
QVC.com is a great online retail website which has won awards for its exceptional service. Apart from being an excellent shopping service, you can also use it to avail of online credit.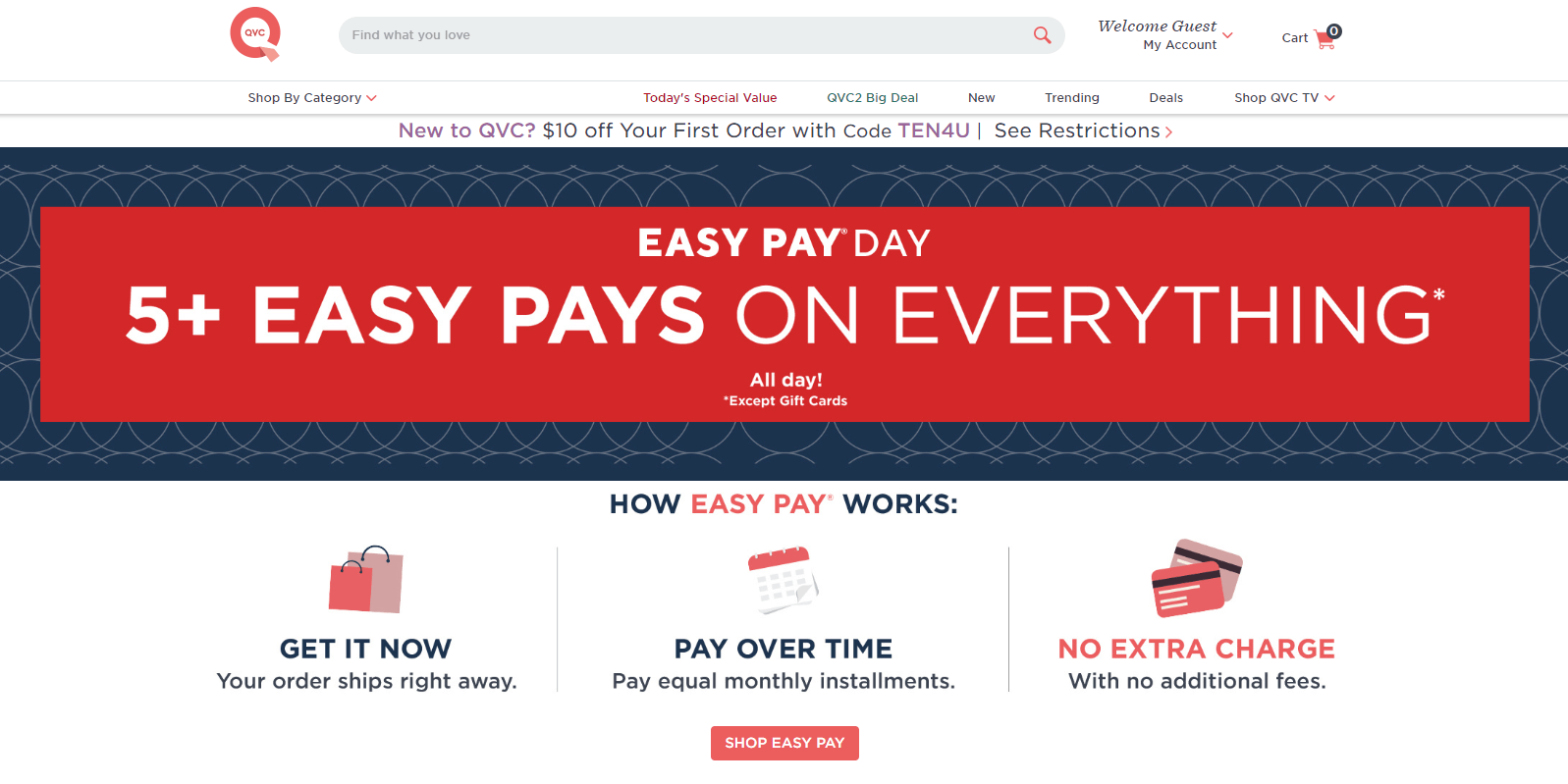 And just like other websites in the list of best sites like Fingerhut, it also sells products from different categories. With that, you can also easily make watchlists for watching the prices of the products you find interesting on QVC.
Its buy now, pay later service also works flawlessly. Users can make an account on QVC.com to avail of their online credit without any issues.
6- TheswissColony.com
The Swiss Colony is the best website similar to Fingerhut if you're looking to buy food products. Unlike other alternatives to Fingerhut, the Swiss Colony focuses only on food.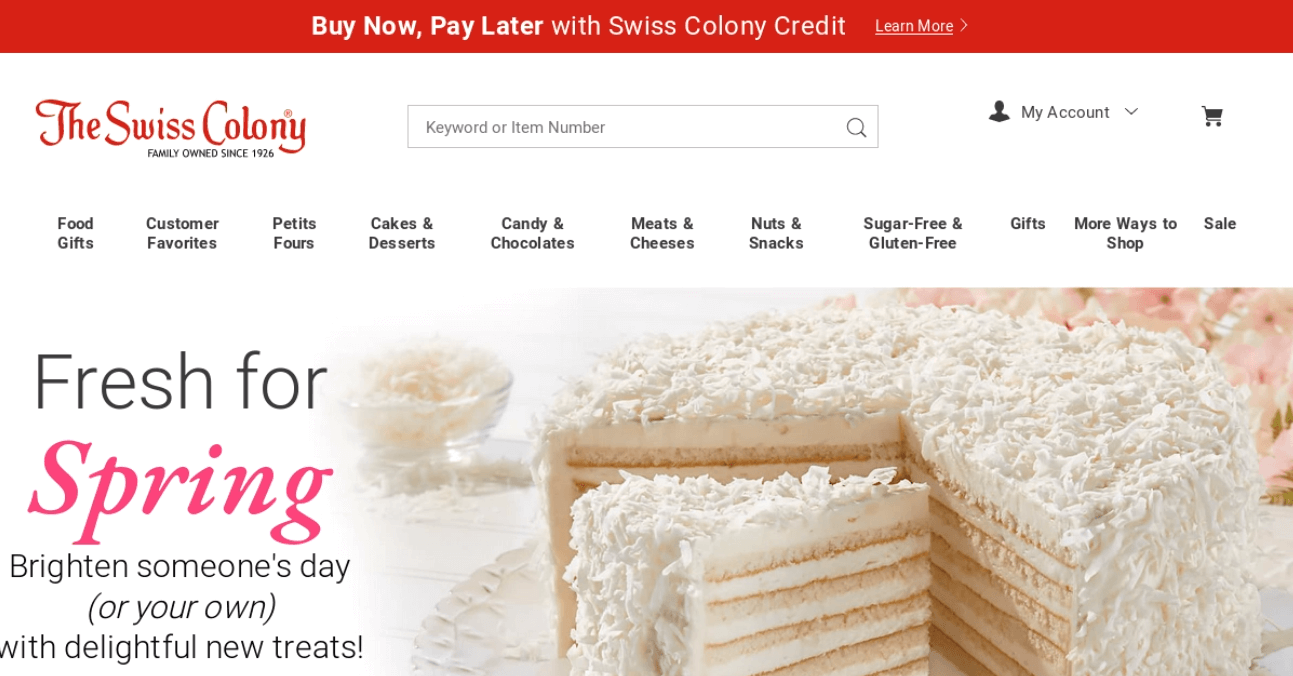 This means that you can find a wide variety of food items to choose from. It is also a great site like Fingerhut for sending chocolates and other sweets to your friends and family.
And if you ever decide to use the online credit feature of Swiss Colony, you will have a great experience. While the credit can't be lower than $75, you can pay installments for your loan as low as $10 a month.
7- Monroeandmain.com
If you're looking for a website for purchasing lifestyle products using online credit, then Monroe & Main is a great option. You can use this website to buy clothing and accessories for both men and women.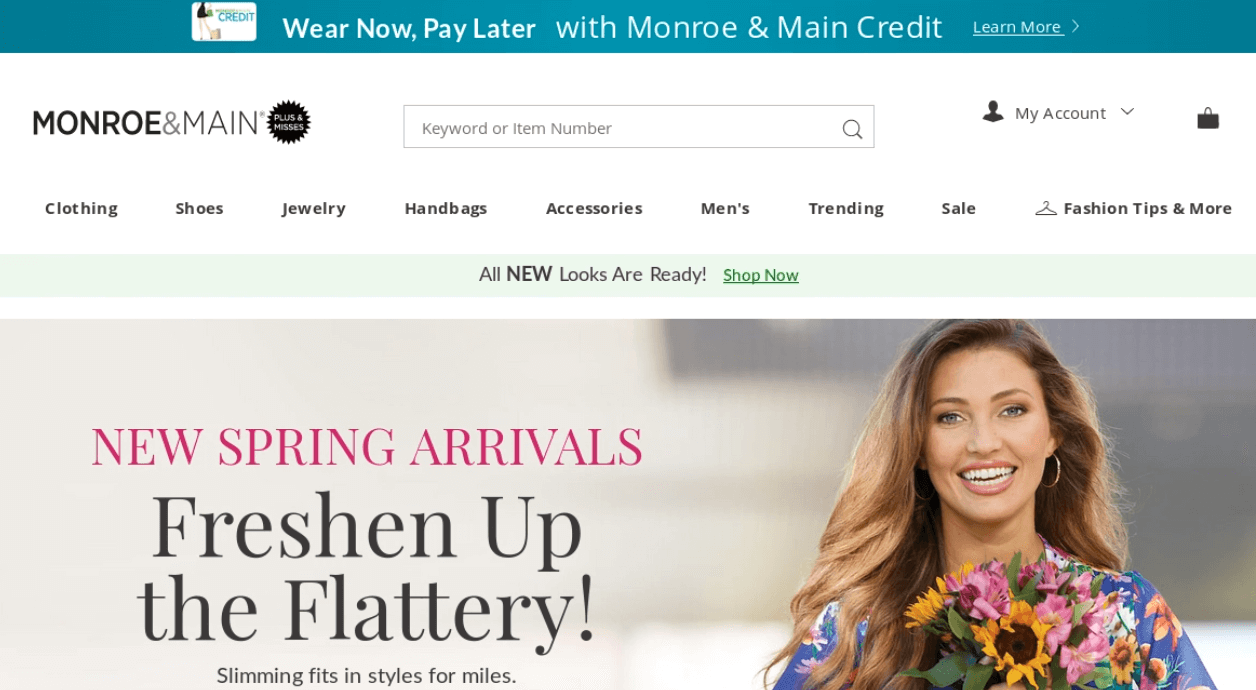 With all the above stuff, you can even purchase products via a monthly installment of a minimum $20. And the credit application for Monro & Main is quite straight forward and easy to complete.
You can also find promotional and offers and deals on this website. This can help you in further saving money while purchasing clothes online.
8- Midnightvelvet.com
Midnight Velvet is an online retail website that is quite similar to Monroe & Main. But apart from selling clothes, you can also find home furniture and decor on midnight velvet.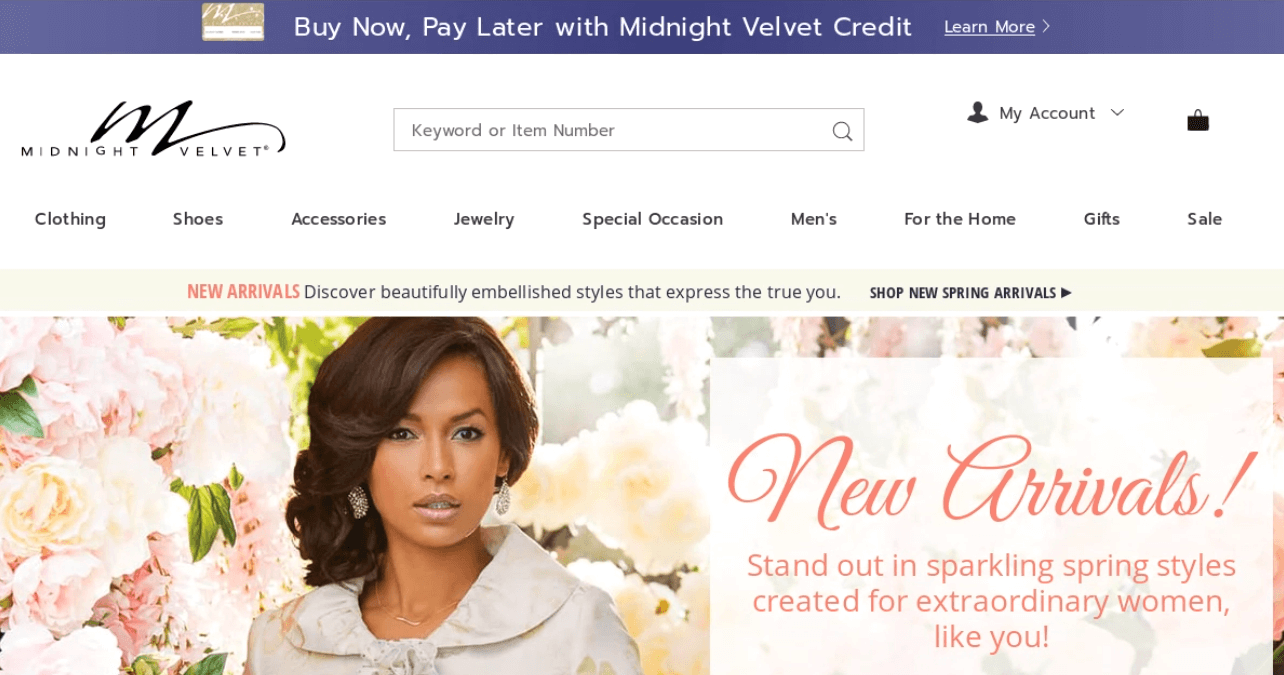 It also has a great recommendation system that can be useful while buying products online. Talking about its online credit system, it allows its user to choose Midnight Velvet Credit as the payment option while ordering something.
As for fees, if you don't pay your installments on time, you will get a late fee of up to $15. And the installments for the money that you take on a loan can be as low as $20 per month. Check Also, sites like Rainierland.
MDG.com is mainly targeted at selling electronics items to its consumers. That being said you can use this website to buy other things as well. But, if you're looking to purchase electronics, MDG.com is an excellent option. It is a website that is more than 20 years old now and provides secure online credit.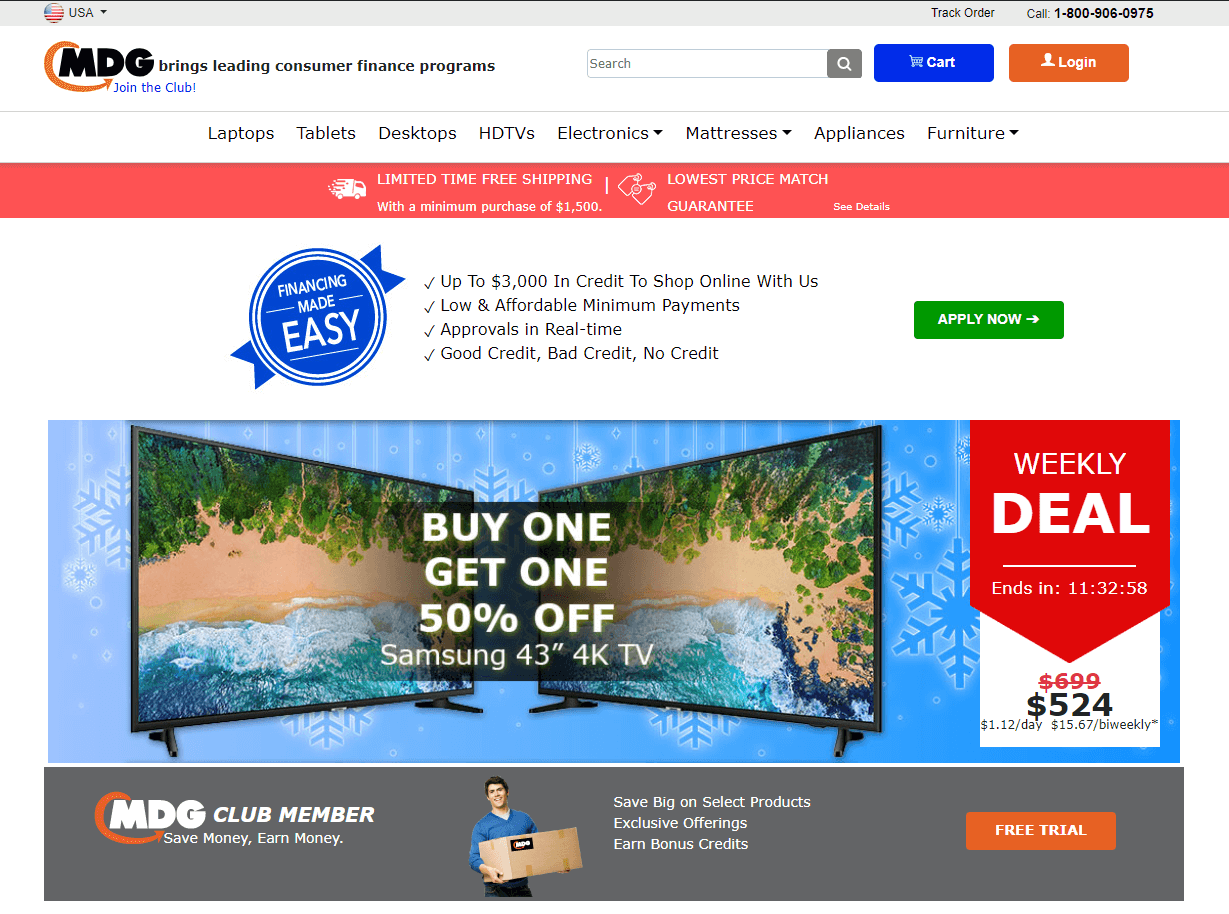 You can avail up to $3000 worth of online credit which can be used to purchase products. MDG.com also provides great service to its customers due to which it has won multiple awards.
Must Read: 10 Best Alternative Sites like SolarMovie
10- Seventhavenue.com
Seventh Avenue is an online retailer with a wide range of products available. But it is mainly known for its home furniture and decor products. And you can get these products using the "buy now, pay later" feature of Seventh Avenue.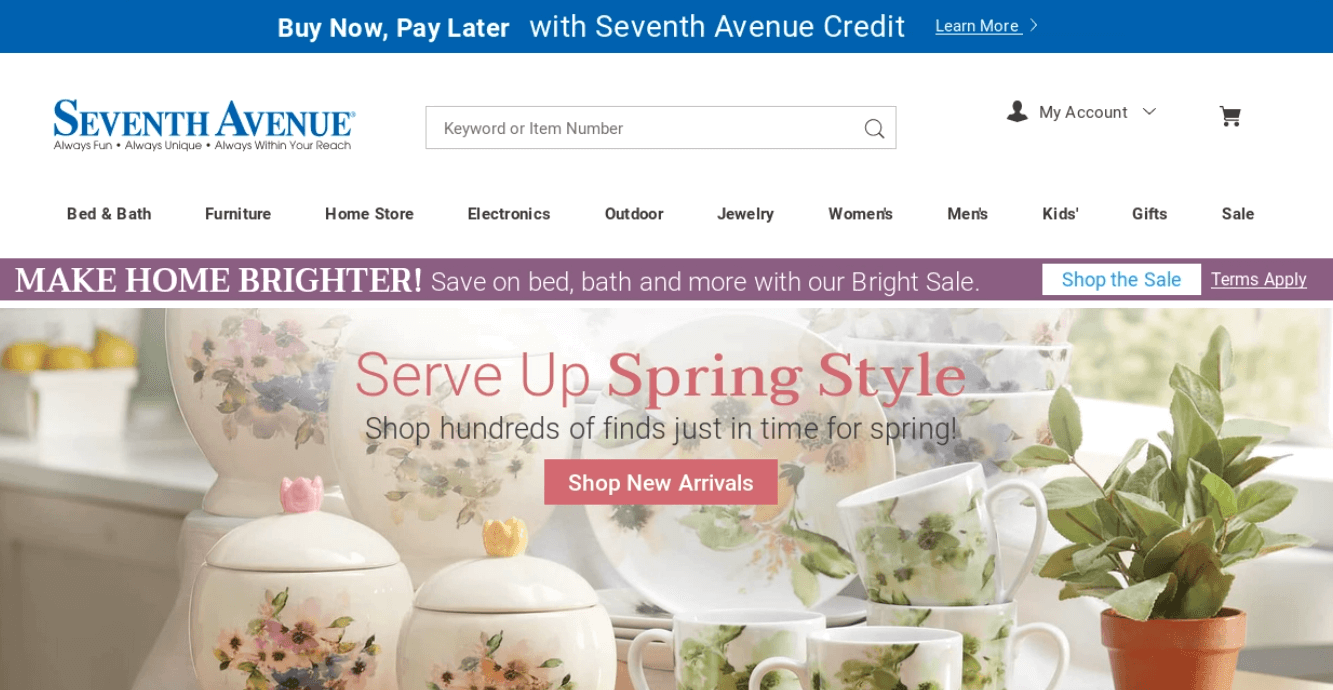 It has multiple plans for easy online credit depending on how much money you want to credit. You can either pay a monthly installment of $20 or $80 depending upon your credit score. Seventh Avenue can be used to get credits up to $2400 quite easily and quickly.
Massey is one of the recently launched e-commerce websites that are quite similar to sites like Fingerhut. And just alternative sites like Fingerhut, Masseys also provides its users with an online credit. In other words, you can buy products from Masseys and pay for it later.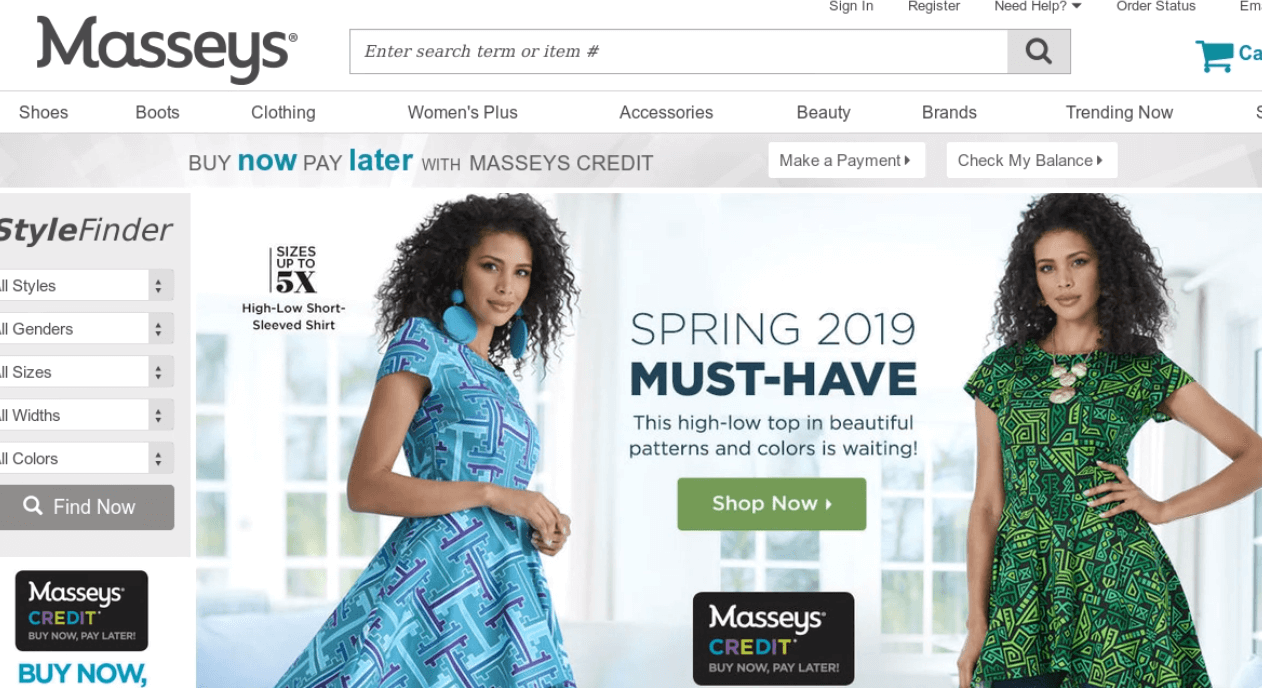 This website mainly focuses on fashion products and big fashion brands. With the available EMI option in Masseys, you can pay for your order in EMIs as low as $20 a month.
12- Stoneberry.com
StoneBerry us another great and easy to use e-commerce websites that also provide credit. It has a vast variety of available products in different categories. You can buy almost everything from StoneBerry including electronics, lifestyle, appliances, furniture, etc.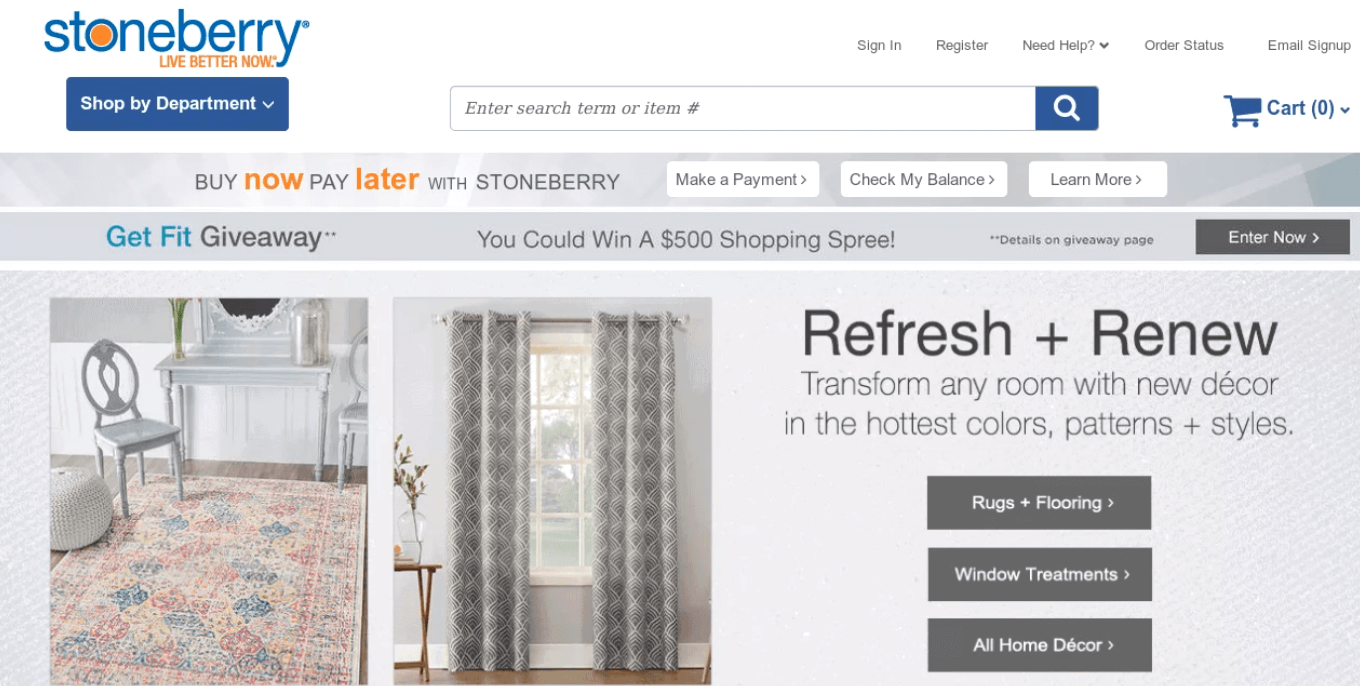 As for its online credit system, it can be used to get online credit on a monthly EMI. And this EMI can be as low as $5.99 per month for using the "Buy now, pay later feature."
13- Gettington.com
Gettington is a website that has great and easy to use user interface. You can easily navigate in its different available categories including electronics, furniture, clothing, etc.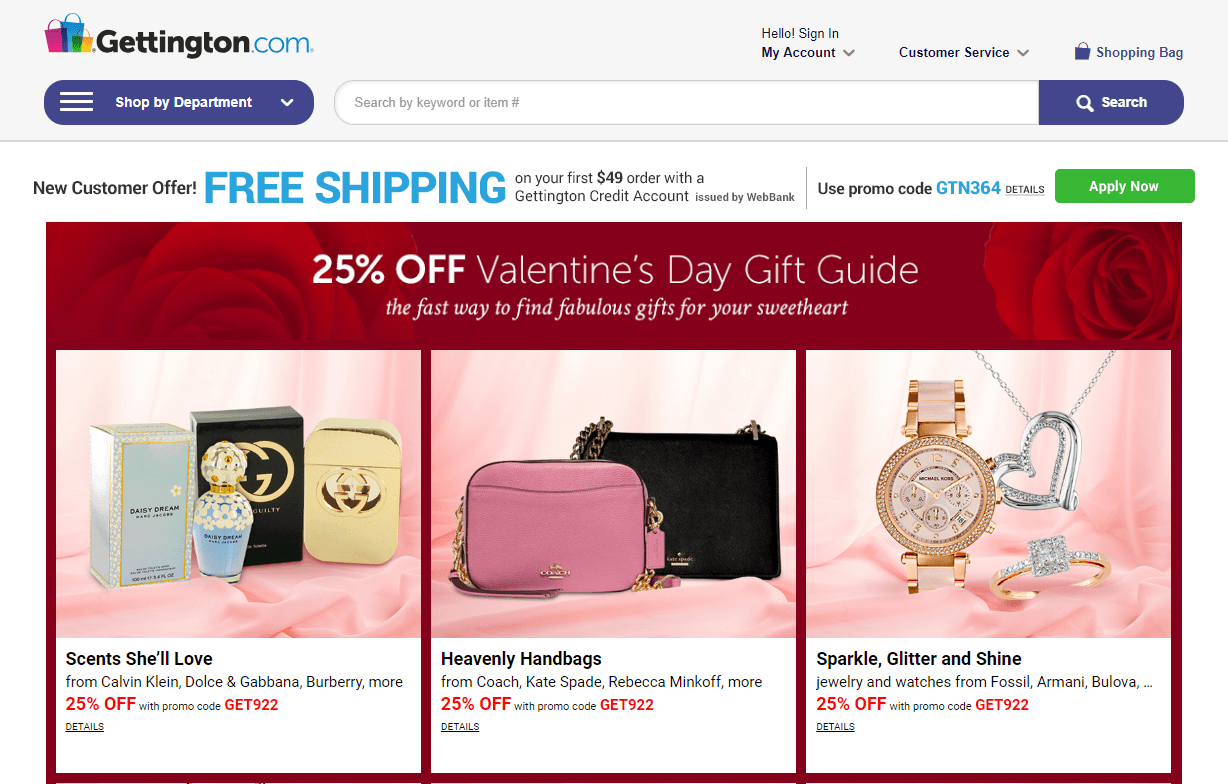 While it has a $0.50 fee for taking an online credit, the whole process is quite easy, With Gettington.com you have to make sure to pay the installments on time. In case you delay any of your payments, you might get a late fee of up to $38.
You may also like: 20 Best Anime Streaming Sites
14- Zebit.com
Zebit is an online retailer that deals with almost all types of products available online. It also has a pay later option available for secure online credit. And the best part about Zebit is that it has a credit limit of up to $2500.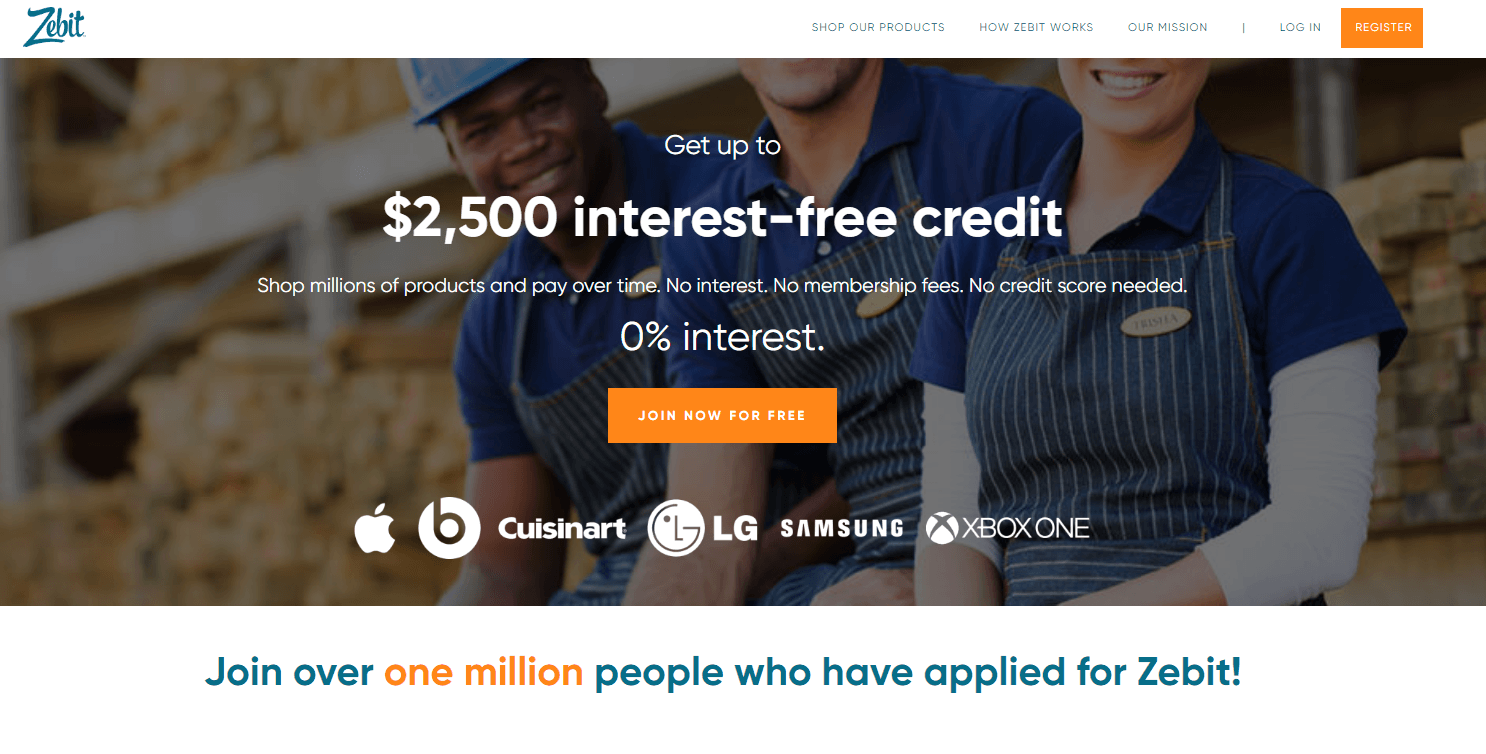 This means that you can buy almost anything from this website using online credit. And this online credit is completely interest-free, and the whole process is quite quick. Check Also, sports streaming sites.
Ginny's is the last website in the list of sites like Fingerhut which also provides its users with an online credit. This website has been selling products online for more than 15 years now. Not only you can use the pay later option in Ginny's, but you can also find deals on this website.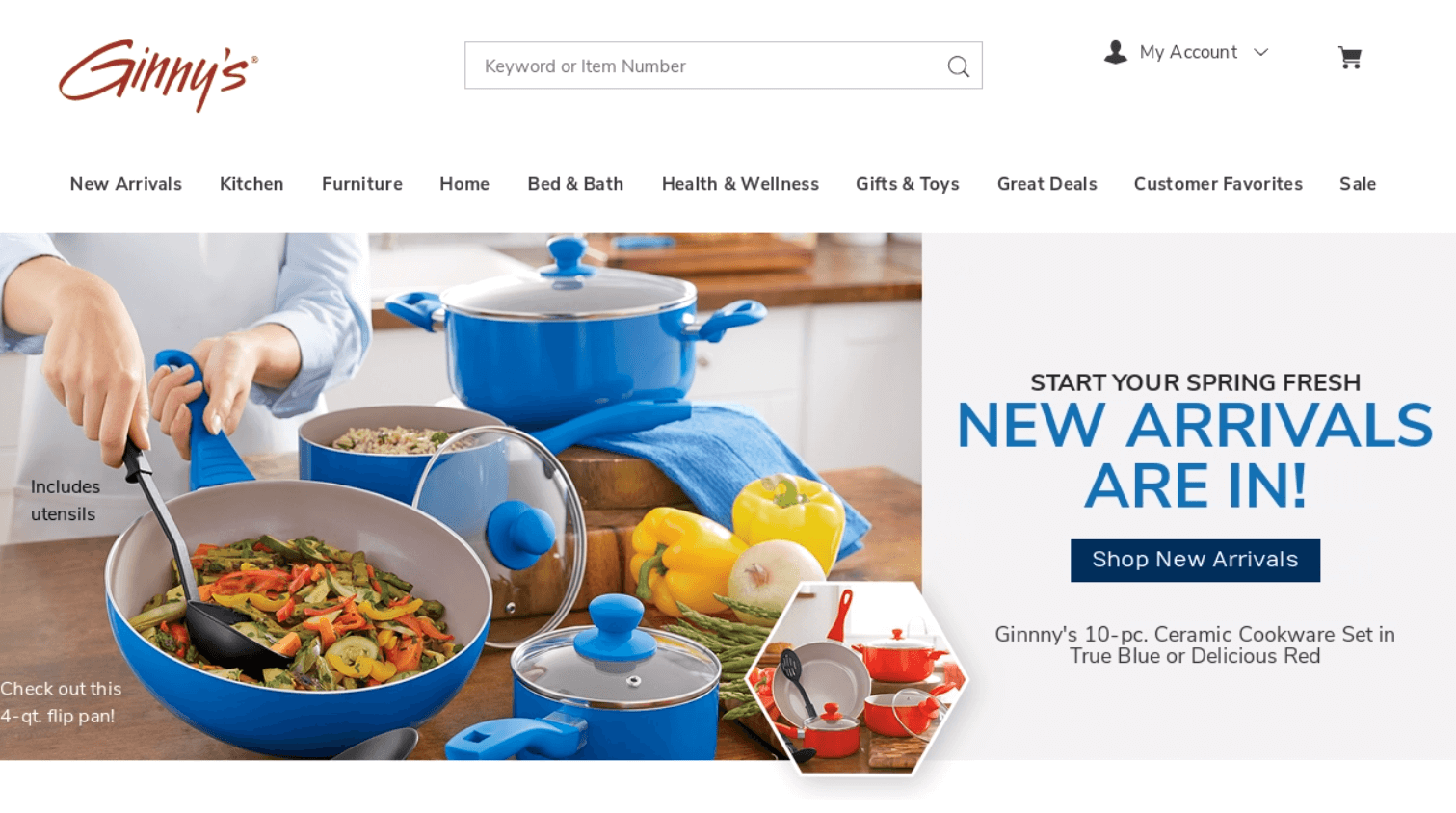 These deals can be found in almost any category like electronics, furniture, home decor, clothing, etc. And the online credit can be paid back via easy monthly installments.
Final Verdict
We hope that you've found these Fingerhut alternatives useful. And loved the above mentioned 15 Best Sites like Fingerhut. Was this article helpful to you? Well, it would be for someone else too. So don't forget to share it with your friends.
Still, any doubts or questions? Drop them in the comments below, I'll reply ASAP!