Do you want to use OrangeFox custom recovery on your Android smartphone? If yes, you have stumbled upon the correct webpage. In today's article, I will share links to download OrangeFox recovery for Oneplus, Xiaomi Redmi/Poco, Realme, Samsung, Motorola, Huawei, Lenovo, Asus, LG, and Intex smartphones.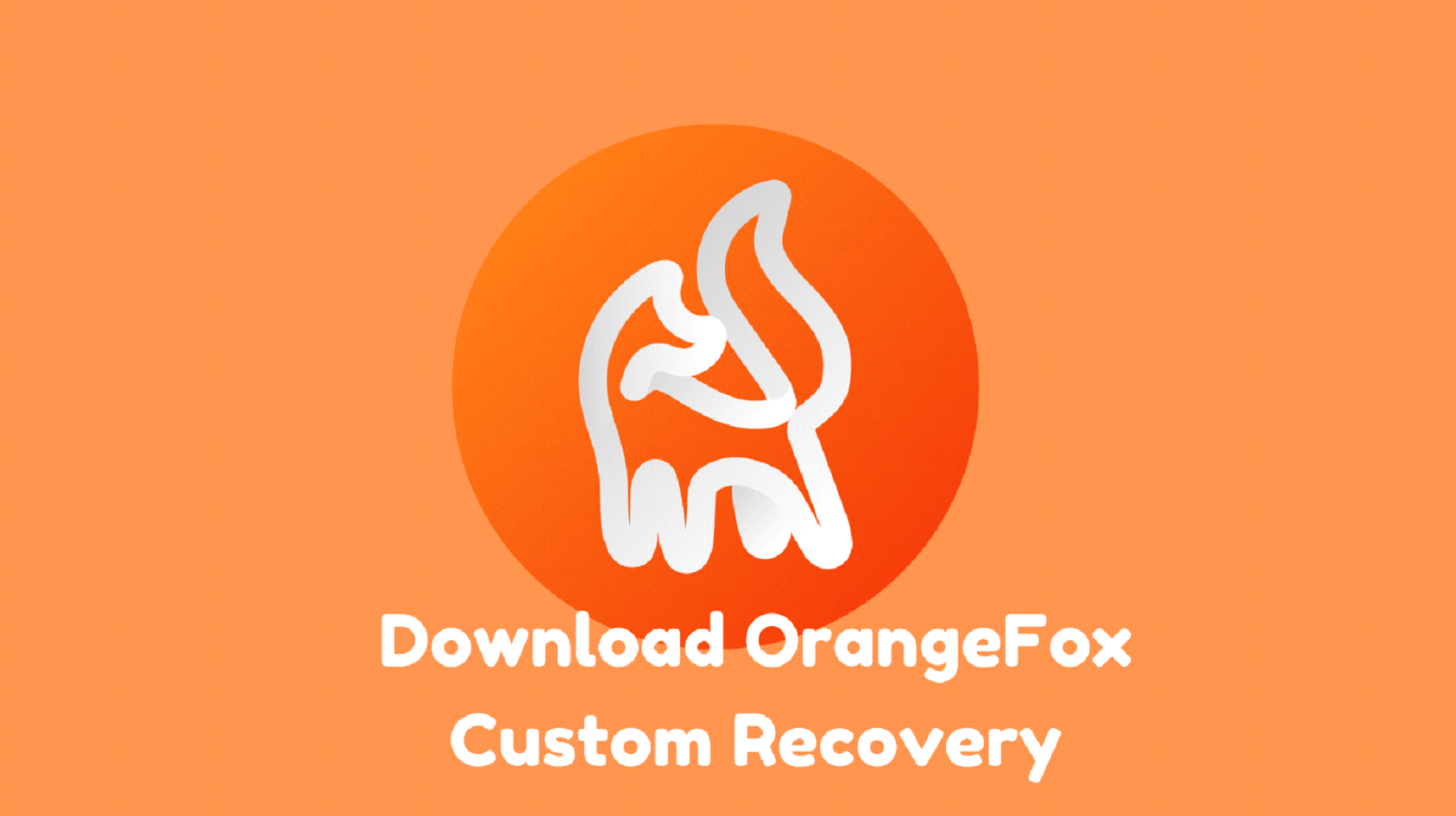 Along with this, I will also share a detailed guide on how you can install OrangeFox as a custom recovery app on your smartphone. So, without any further ado, let's get started.
Must Read: 50 Must Have Apps for Rooted Phones
Information About OrangeFox Recovery
Android is the most popular smartphone operating system, and one of the reasons behind its popularity is that it gives you complete access to the users. You must follow specific steps to gain complete control, including rooting your smartphone and installing a custom recovery.

You also need to do a few extra things but rooting your device and installing a custom recovery is the first step. Now, when it comes to custom recovery, the first name that comes to mind is TWRP.
Well, there is a good reason for that: TWRP is one of the oldest custom recovery apps for Android devices, and it is straightforward to use. However, TWRP isn't the only custom recovery available.
There are even some better ones available such as OrangeFox (OFRP), Sky Hawk (SHRP), Pitch Black (PBRP), RedWolf (RWRP), and more. One of the current custom recovery tools ruling the market is the OrangeFox Recovery Project. I have also shared Rom manager Apk for Android.
What is OrangeFox Recovery?
OrangeFox Recovery Project, aka OFRP, is a newcomer custom recovery software for smartphones compared to others. However, despite being a newcomer, it has managed to catch Android developers' eye and gained a lot of popularity.
Initially, OrangeFox recovery was only designed for Xiaomi Redmi Note 4X smartphone, but due to its immense success, developers developed it for other Android
OEMs
as well. Therefore, if you have a rooted smartphone, you can consider installing OFRP instead of TWRP or CWM.
The best thing about OrangeFox recovery is that it is pretty advanced compared to other custom recovery tools. It has a touch UI and comes with XML-driven GUI, meaning that now you can operate all the actions without using the volume or power button.
You will be surprised to know that OrangeFox recovery is based on the source code of TWRP. The developers of OFRP have just improved the code with additional functionalities. OFRP also supports MIUI OTA updates, Magisk, and SuperSU. Therefore, you don't need to worry about missing out on essential updates on your smartphone.
Additionally, OFRP supports init.d functionality and both Treble and non-Treble Custom ROMs. In the recent update, the developers have improved the recovery's overall stability, functionalities, and security. So, it is safe to say that OFRP is relatively safe.
Must Read: Unlock Bootloader Without PC
Download OrangeFox Recovery For Android
This custom recovery is available for Xiaomi Redmi/Poco, Samsung, Oneplus, Realme, Motorola, Lenovo, LG, Huawei, Asus, and Intex smartphones.
Since I have shared enough information about OFRP with you, it is time to share the links to download OrangeFox Recovery latest version for Android.
You can download the custom recovery from the download button mentioned below. That will lead you to the direct links, and your download will get started within a couple of seconds.
Currently, the latest officially released version of OrangeFox recovery is V11.1_2. The developers are presently working on OrangeFox V12, but that is still under development, and even the beta version is yet to be released.
It is believed that OrangeFox V12 will be packed with dozens of intuitive, advanced features that are not available on any other custom recovery software yet.
As soon as the developers release version 12, I will republish this article with updated information. So, I recommend you bookmark this page so you won't need to wander anywhere.
How to Install OrangeFox Recovery on Android?
Below is the step-by-step guide you can follow to install OrangeFox custom recovery on your smartphone. However, ensure your smartphone meets all the basic installation requirements before that.
Prerequisites:
Make sure your smartphone's bootloader is unlocked.
Download the OrangeFox recovery that is specifically designed for your smartphone.
Create a complete backup of your phone.
Install ADB and Fastboot drivers on your PC or Mi Flash Tool if you own a Xiaomi smartphone.
Method-1: Install OrangeFox Recovery using Fastboot
Step-1:
First of all, open the OrangeFox ZIP file and extract it.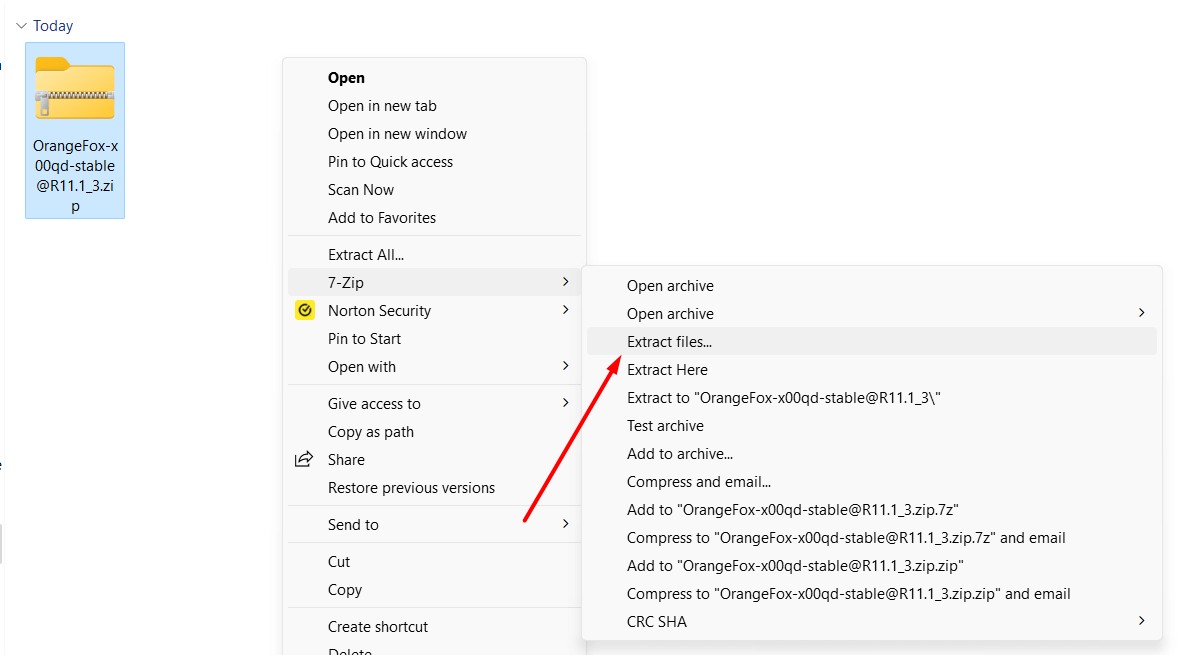 Step-2:
Open the extracted folder and copy the recovery.img file to the ADB directory on your PC.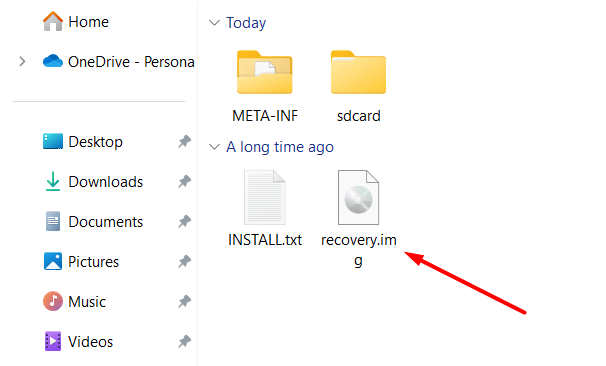 Step-3:
Connect your smartphone to your PC using the USB cable and reboot your smartphone to the fastboot/bootloader mode.
Step-4:
Launch the command prompt on your Windows PC. If you are using Mac or Linux, open a terminal.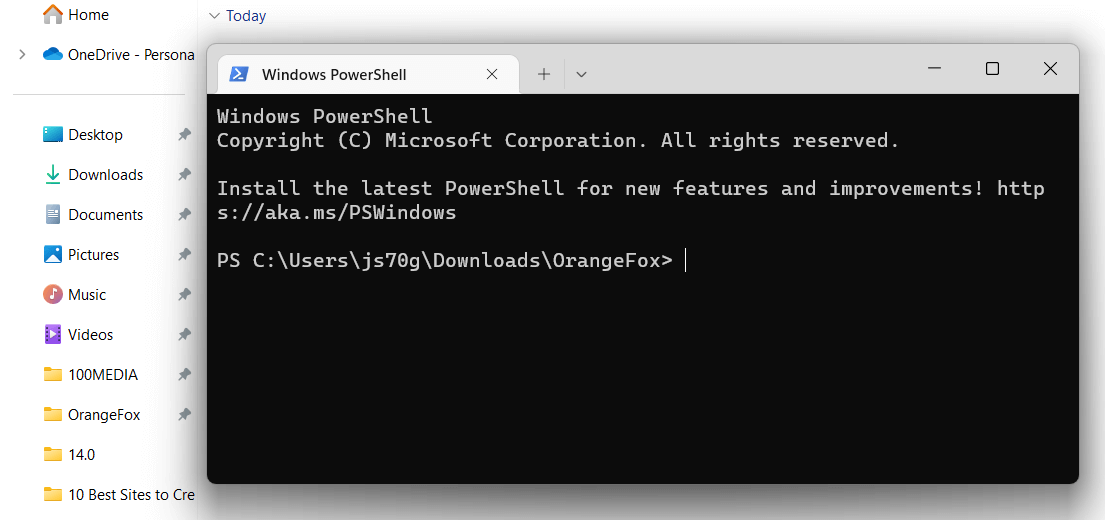 If you are on Windows:
Navigate to the folder where you have installed ADB and fastboot tools.
Press the Shift key and right-click simultaneously on an empty area to open options.
Select the "Open PowerShell window here" option from the options menu.
For macOS or Linux:
Open the terminal and change the directory to the folder where ADB and fastboot tools are installed. You can do that by using the "cd" command.
In the command prompt or terminal, type fastboot flash recovery recovery.img command. Note that if the name of the recovery image file is different, you need to replace it in the command.
Again, reboot your smartphone in recovery mode by pressing the volume up and power keys simultaneously until you see the OrangeFox splash on your screen. The combination of these keys may vary from device to device.
Once the OrangeFox custom recovery opens, check if the touchscreen and other things are working correctly.
If yes, select the installation option, locate the OrangeFox recovery ZIP file on your smartphone, and swipe to install it.
Once the installation gets completed, your device will automatically reboot. It may take a couple of seconds to a minute.
That's it. The OrangeFox custom recovery has been successfully installed on your smartphone, and now, you are all set to enjoy the advanced features.
Method-2: Install OrangeFox Recovery via TWRP or any other Custom Recovery
If you already have a custom recovery installed on your smartphone, the installation process of OrangeFox recovery becomes buttery smooth. You need to follow these simple steps.
Step-1:
Download the OrangeFox Recovery ZIP file from the download section above.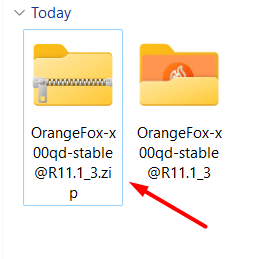 Step-2:
Boot your smartphone to the custom recovery.
Step-3:
Flash the OrangeFox Recovery ZIP file on your smartphone. Note that you don't need to wipe anything. Once done, reboot your smartphone.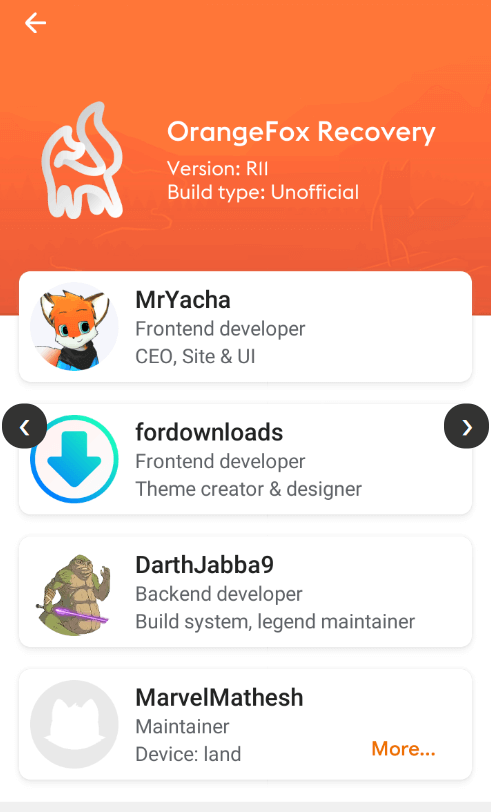 That's it! OrangeFox custom recovery has now been installed on your smartphone, and you are all set to use it.
Features of OrangeFox Recovery
OFRP supports both Treble and non-Treble Custom ROMs.
Up-to-date with Oreo kernel.
Increased compatibility with TWRP.
Optimized and advanced version of TWRP.
It comes with additional features such as passwords, torch, and LED.
Synchronized with the latest TWRP changes.
More support for other languages.
Supports Flyme and MIUI OTA.
Built-in support for installing Magisk and SuperSU.
Choice of a splash screen.
Inbuilt patches for Magisk, password, reset, and more.
Supports init.d functionality.
Supports multiple color schemes.
Offers complete protection with a password.
Fully open-source.
Supports stock Android, MIUI, and Custom ROMs.
Comes with AromaFM.
Designed with the last Material Design 2 guidelines.
Changelog of OrangeFox Recovery R11.1_2
Enhanced backup and restore functions.
Added support for the terminal from the file manager.
Update the ZIP signature verification.
Added file manager option to edit and modify selected files.
Open Magisk APK as ZIP file.
Implement "TWRP format data" to format/data.
Updated kernel.
Enhanced the MIUI OTA support.
Avoid recreating /data/media files and folders while formatting data.
Fixed some issues related to time zones.
Options to enable notch to be hidden.
Other UI-related fixes and enhancements and more.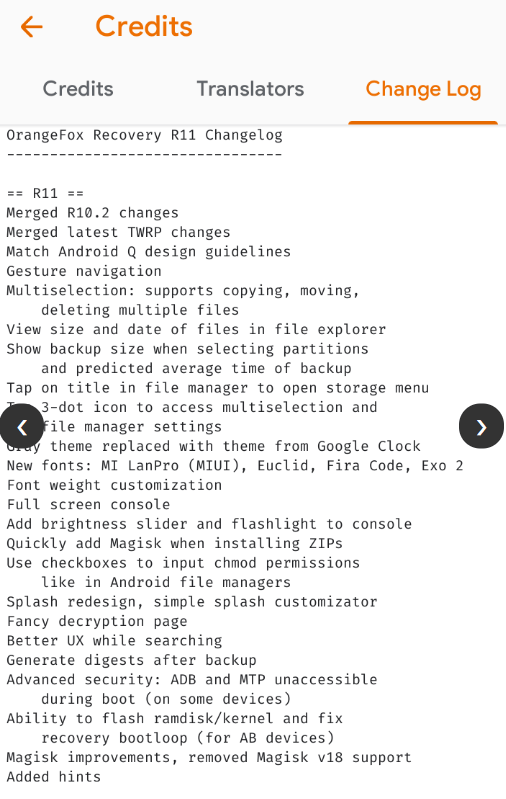 If you want detailed information about changelogs from different releases of OrangeFox, you can find that easily on the official Wiki page of the OrangeFox Recovery Project.
Must Read: Download MTK Droid Tools for PC
Wrapping Up
Well, that's all for a detailed guide to download OrangeFox recovery and install it. Even though OrangeFox custom recovery is a newcomer, it has pretty advanced features attracting new users.
The custom recovery is based on TWRP's source code, making it a highly trustworthy and reliable choice. These are the main reasons OrangeFox recovery is getting more and more popular.
If you have a rooted smartphone, I highly recommend giving it a try. It is so powerful and advanced, and it opens up more possibilities to fully customize and unleash the potential of your smartphone. Therefore, you will surely enjoy using it.
With that said, here I am wrapping up this article. If you have any questions, feel free to shoot them in the comment section below. I will try to respond to all your comments ASAP.