Do you want to learn how to uninstall Game Pigeon app from iPhone? If yes, then you have stumbled upon the correct webpage. In this article, I will share several methods that you can follow to delete Game Pigeon from iOS devices.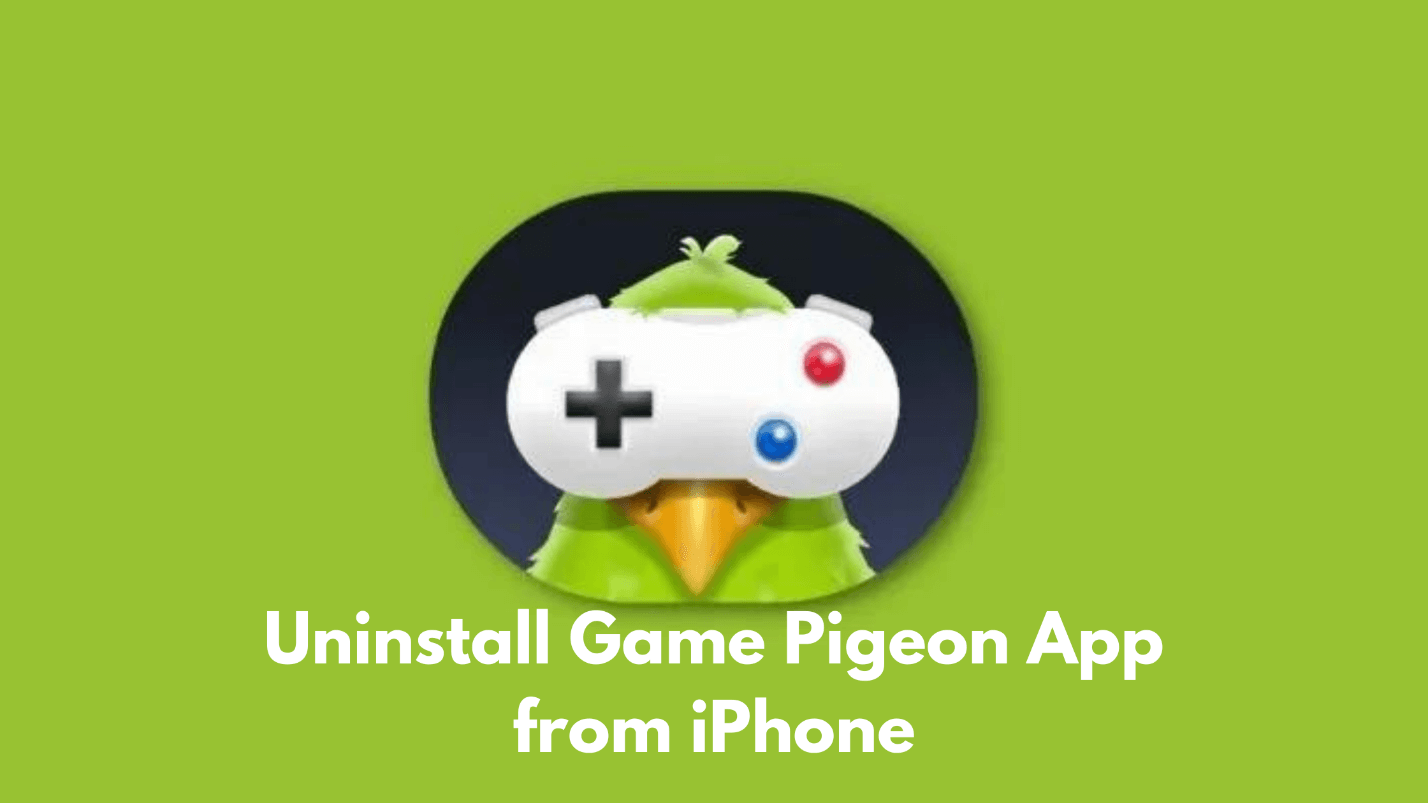 I have also shared a guide to delete the Skype account permanently. So, without any further ado, let's get started with the process to remove Game Pigeon.
Must Read: Best Photo Editing Apps for iPhone
How to Uninstall Game Pigeon app from iPhone?
Game Pigeon is a multiplayer game that allows to connect up to six members and play games together with its intuitive Family Sharing function. The app is available for both iPad and iPhone devices and features 24 games that you can play with your friends and family.
This list of games includes 8-ball, Chess, Checkers, Basketball, Mini-golf, Gomoku, Reversi, Word Hunt, Word Bites, and more. This makes Game Pigeon a perfect app to have on your smartphone.
However, many people face issues when they try to delete Game Pigeon app from their iPhone. They find it pretty challenging to uninstall the app from their smartphones as they cannot find the icon of App Pigeon on their home screens.
Why is it Difficult to Remove Game Pigeon on iOS Devices?
Apple introduced iOS 10 in 2016, and iOS 10 came with an intuitive and compelling iMessage application. Unlike other traditional instant messaging apps, iMessage lets people install apps and play games with other iMessage users right from the app.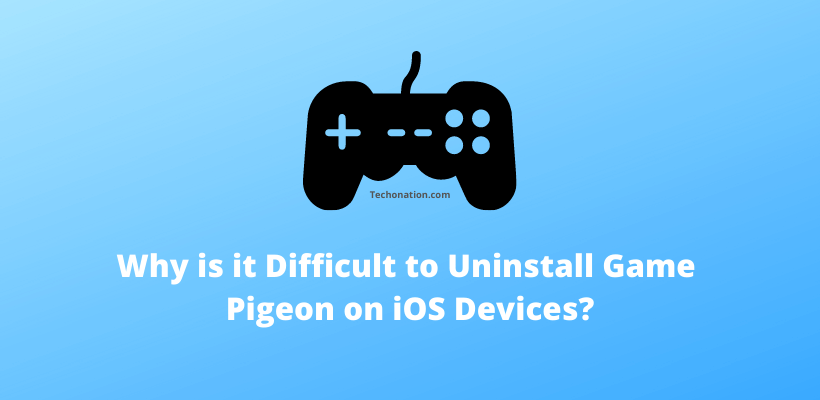 Not only that, but the iMessage app also features a built-in app store that can be used to download apps that are compatible and designed for iMessage. Game Pigeon is one such app that is exclusively designed for iMessage.
The issue is that whenever you install an app through iMessage, it gets installed inside it. Therefore, the app doesn't create an icon in the app drawer or home screen. Consequently, it becomes tough to locate and uninstall the app.
The only way to uninstall iMessage apps such as Game Pigeon is by visiting the app menu of iMessage and then uninstalling the app. It is as easy as it sounds, but if you are confused or not sure how to do this, I am here to help you.
Steps to Delete Game Pigeon App from iPhone
To help people uninstall Game Pigeon from their iOS device, here we have an easy step-by-step guide that you can follow.
Step-1:
First of all, open the iMessage app on your iPhone.
Step-2:
You have to click on any iMessage that you have received in your inbox. You need to select iMessage received from any other iMessage user, not simple messages.
Step-3:
Under the text bar, you will see a horizontal app drawer. You need to slide over them to the left side until you see the More option. Tap on the More option.
Step-4:
Here, you will see a list of apps. Find Game Pigeon here and swipe left on it to bring the Delete option.
Step-5:
Tap on the Delete option.
That's it. This will successfully remove Game Pigeon app from your iPhone. If you want to uninstall any other game or app from iMessage, you can follow the same technique.
What to do if the Game Pigeon app doesn't get uninstalled?
Even though 99% of the time, you will be able to uninstall the Game Pigeon app by following the above guide. But in case it doesn't get uninstalled for some strange reason.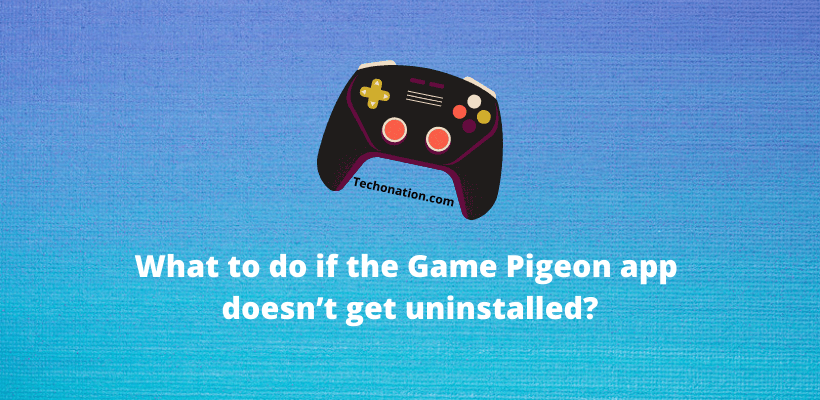 Then you can try closing all the apps from the background, force close the iMessage app and reboot your smartphone. After a successful restart, open the iMessage app again and follow the method again. It will surely help you to uninstall the app.
Must Read: Best Ringtone Apps
Conclusion
There you have it – a step-by-step guide to uninstall Game Pigeon App from iPhone & other iOS devices. Game Pigeon is a great multiplayer game app, and I enjoy playing games on it. But if you are having issues uninstalling it from your iPhone, this guide will be a lifesaver for you.
This can help you uninstall the Game Pigeon app from your iPhone properly. With that said, here I am wrapping up this article. I hope it was helpful to you. If you have any questions, please shoot them in the comment section below. Our team will try to respond ASAP.