Are you looking for the best Android apps not on Google Play Store? Google Play Store is one of the best sources to download paid and free Android apps. The reason why every tech specialist suggests using the Play Store to download Android apps is that it is one of the trusted and secure ways to get them on your smartphone.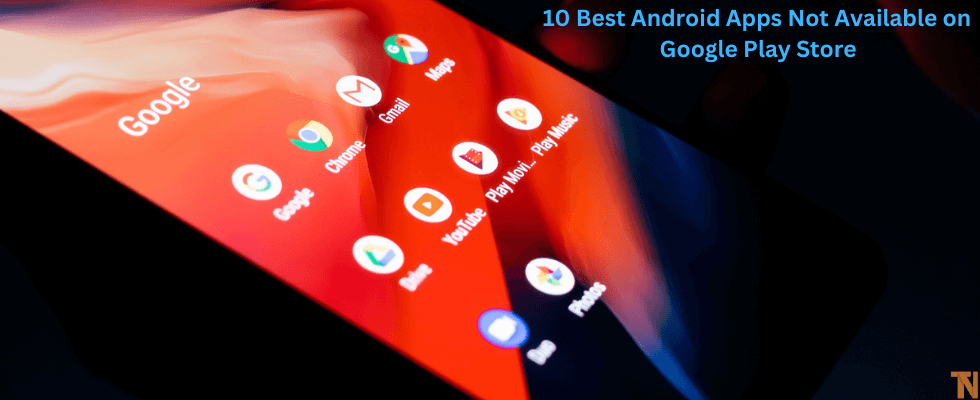 Play Store tests every app uploaded on their server for suspicious viruses or spyware. And if they found anything suspicious, they remove that app from their servers. That is why even I suggest using the Play Store to download apps.
The Play Store has a list of rules and regulations that a developer needs to follow to register their app with Play Store. However, many times, it's not possible to comply with all these rules and policies while developing an app for people with a group of requirements.
In this scenario, such apps need to face a ban from the Play Store due to App Content Violation or Play Store Policy Violation. Because of this, many helpful apps do not make it to the Play Store.
Must Read: Machine Liker APK Download
10 Best Android Apps not On Google Play Store
In this article, I will share a list of the 10 best apps not available on the Play Store. It was very tough for me to choose the ten best because there is a massive list of apps Play Store removed due to their policy.
And many of them are best in their respective category. However, somehow, I tried making this list by selecting the ten best from them. If you think I should add more apps to this list, you can share your apps in the comment section below, and I will try to add that one to the list.
If you want to install apps not available on the Play Store, you need to allow installation from unknown sources in the security settings. So with this note, let's get started. I have also shared these 100+ CMD tricks with you.
1. Fortnite
Fortnite is one of the most-played battle royale games of 2023. The game has a massive fanbase, and it is a cross-platform game. It means players from all kinds of gaming platforms can join together and enjoy the match.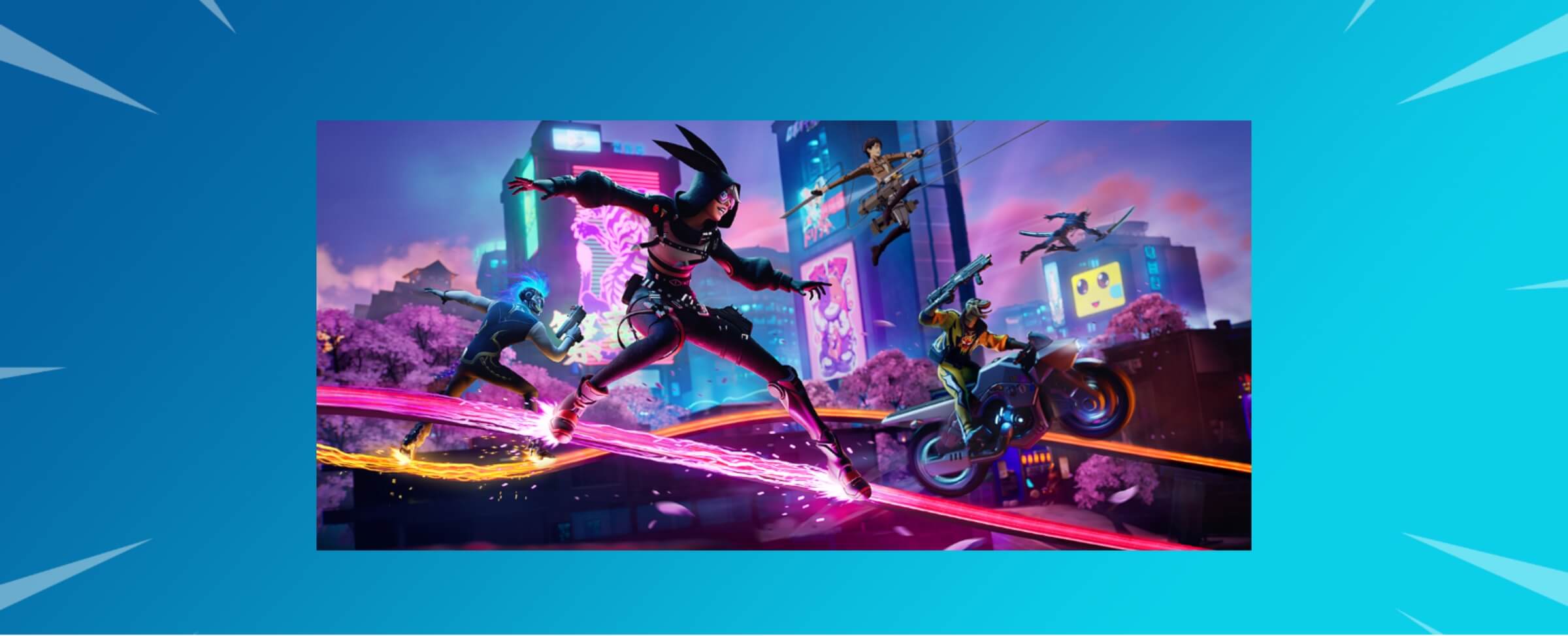 Initially, it was just available for consoles and PCs, but later on, they decided to make it available for smartphone users. However, Epic's latest release of smartphone games matches you only against the other Android and iOS players. They included features like auto pickup, auto-reload, and opening doors to make it less fiddly.
It is now available for iOS and Android devices but not on the Play Store. The main reason behind this is the Play Store's terms and conditions. Play Store charges a straight 30% commission on every in-app sale made by customers. They charge it for promotion, distribution, and, most importantly, to provide payment services.
Because it has crossed 100 million downloads and made almost $160 million through in-app purchases, it seems like a wise business decision. However, to run Fortnite, you first need to check whether your smartphone is compatible with it or not.
To run it smoothly on your smartphone, it must have at least 3 GB RAM, running an 8.0 or higher Android 64-bit version with an Adreno 530 equivalent or higher GPU. To download Fortnite on your smartphone device, you can follow the download link given below.
2. YouTube Vanced
YouTube Vanced is a modified version of the original YouTube app with many features that will force you to use this instead of YouTube. The app is modded by XDA Developers and Team Vanced.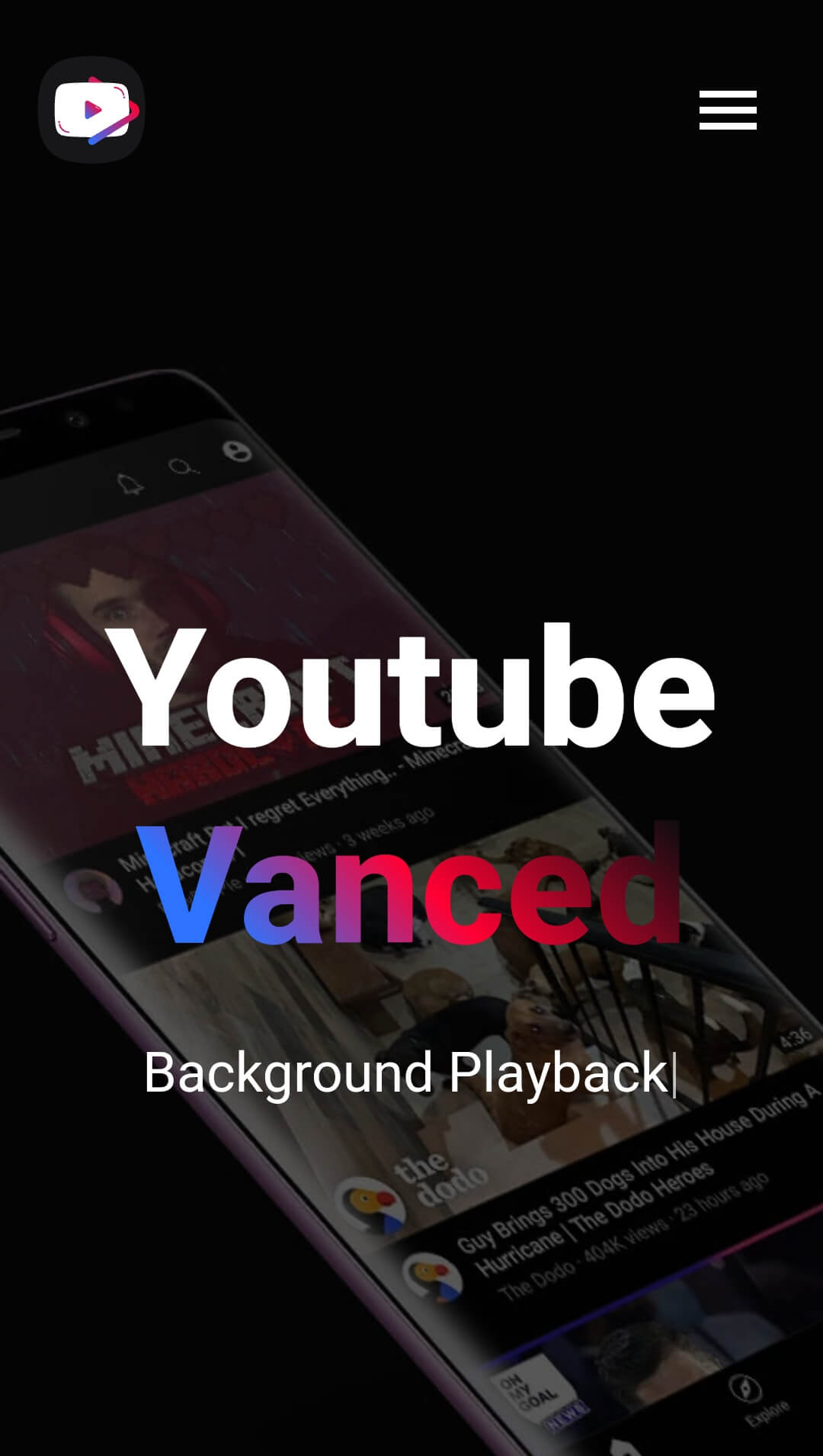 It offers almost all the core features that YouTube offers, and even you can log in and sync your old Gmail account to keep your data safe. The app has tons of feature that attracts users to it.
Some of the best are their background play, Ad-Free, and video downloading feature. Also, it does not require root access. It has additional features like forced HDR support for rooted users and overrides maximum resolution.
3. Xposed Framework Installer
Xposed Framework Installer is one of the best apps for rooted Android device users. It allows users to customize their device's functionality without installing a custom ROM. However, Xposed Framework is only available for users with rooted devices.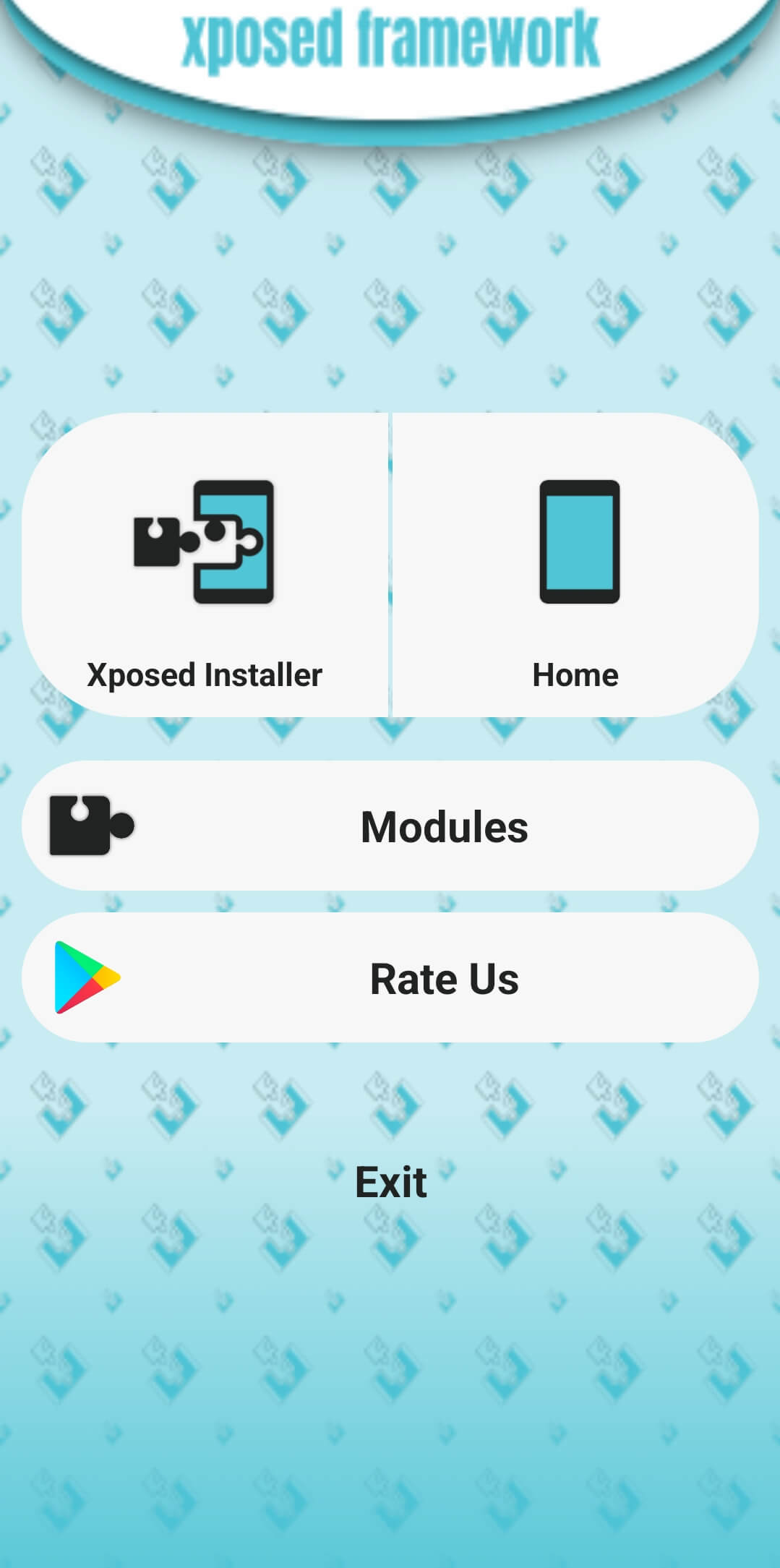 Xposed Framework can be a good choice for users running a rooted device as it helps to customize the device to the best version of itself. Even many rooted applications require installing the Xposed Framework to function correctly.
This app violates so many rules and terms of the Google Play Store. But the main reason is that it is an application for the rooted device. It allows tweaking Android devices at an extreme level where the user can even remove Google Play related services entirely from the device.
However, if you want to install it on your device, I suggest you read a detailed guide on installing it properly. You may also like these xposed modules for Android.
4. Torrent Search Engine
Torrents are the best way to download paid software for free and many other things. There are uncountable torrent sites available over the internet, and because of this, finding the right torrent is a very tedious task. However, some popular websites are regularly updated with the latest torrents.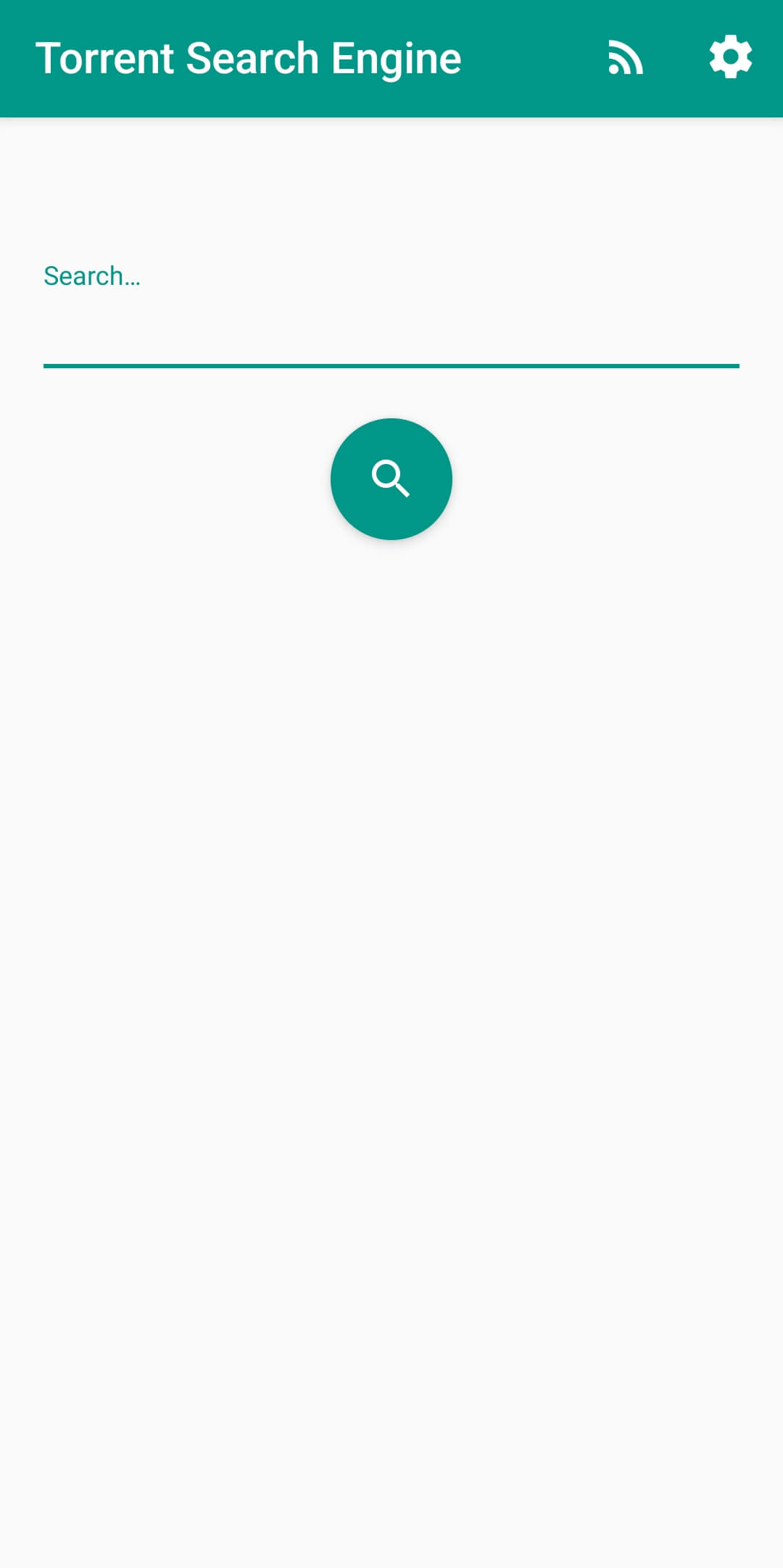 But even with these sites, finding a torrent is complex, and you need to face a lot of annoying advertisements. Torrent Search Engine is a tool that searches your queries in all significant torrent sites and then provides the list of torrents with all necessary data, including size, age, seeders, and leechers.
After selecting the torrent, you can download it in just a few clicks with any torrent client such as BitTorrent or UTorrent. Since the app spreads piracy, it is unavailable on the Google Play Store.
5. AdAway
AdAway is one of the most popular ads-blocking apps available for Android smartphones. It is an entirely free open-source adblocker application previously available on Google Play Store, but later they removed it because of the Google Developer Agreement's policy violation.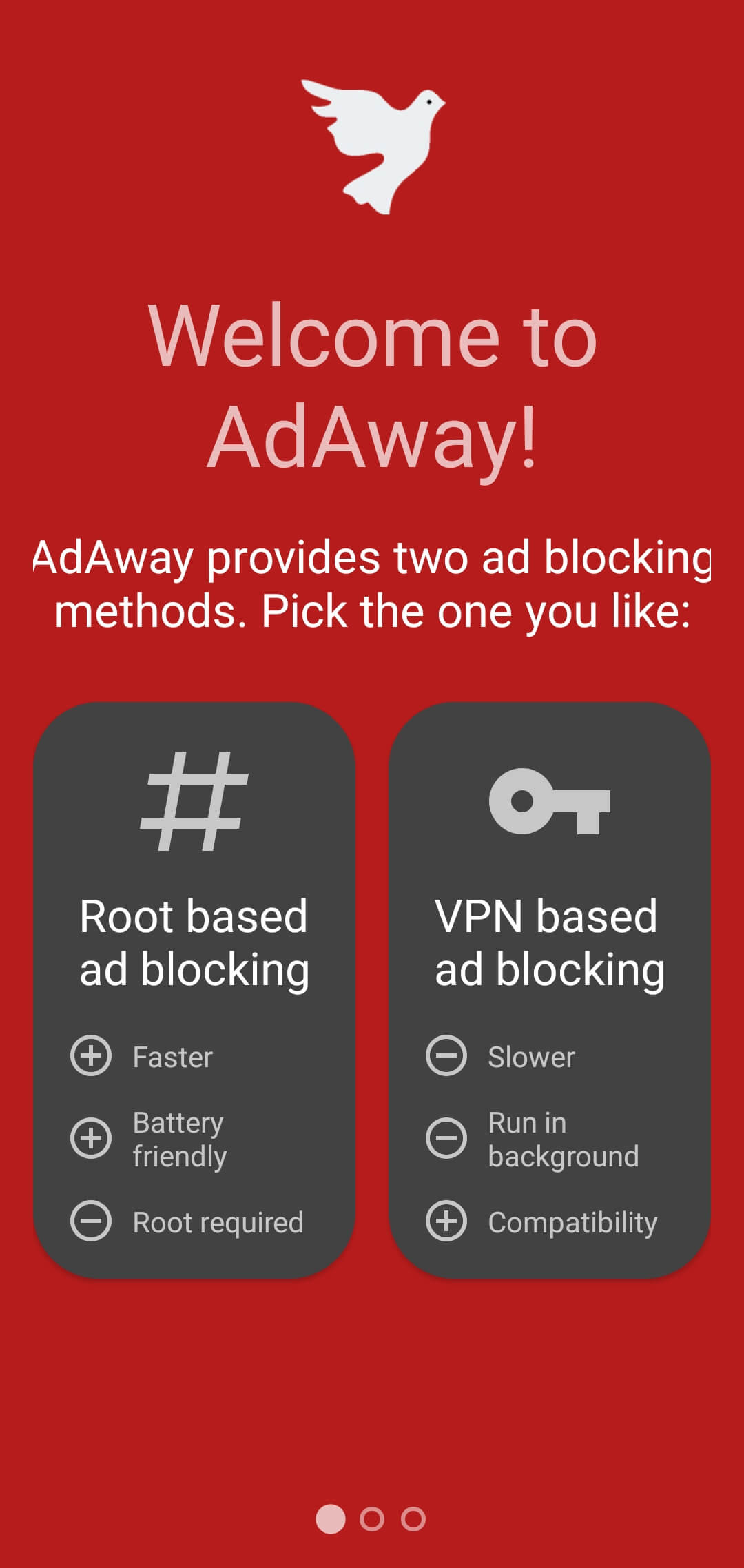 However, you don't need to worry about that because you can easily download it from the official website of F-Droid. AdAway is available for Android devices running 2.1 or higher with root access.
So, if you don't have a rooted device, you won't be able to use AdAway on your device. Also, this app allows you to select in which app you want to block ads and on which app you want to show ads.
It helps for apps like Xtunes, which doesn't work correctly without ads. We haven't faced any issues with any of the apps we have tested with this AdBlocker.
6. F-Droid
F-Droid is one of the biggest markets for open-source Android Applications. You'll find the alternative of almost any mainstream app available on the play store with even more functionality than those apps.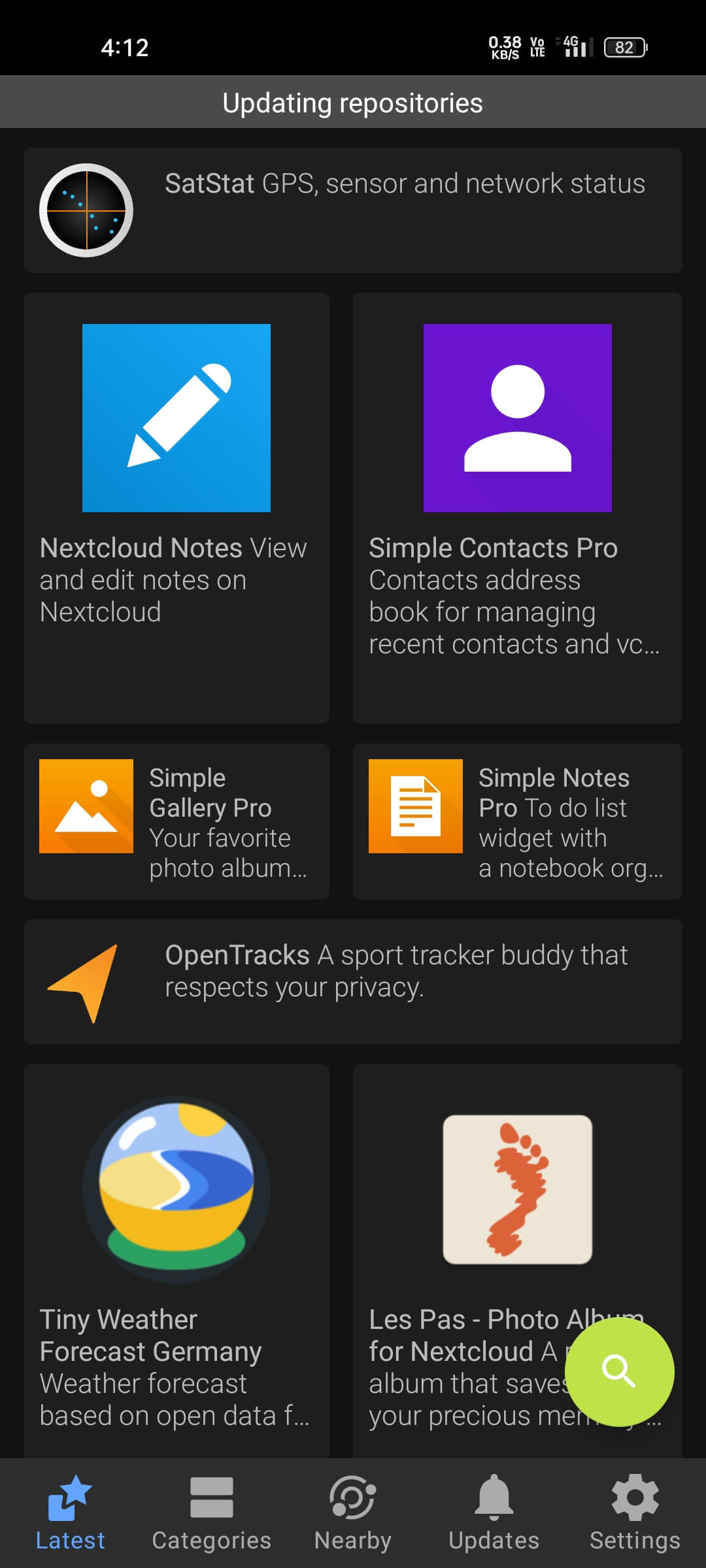 Developers who can not make their app to the Play Store due to their norms publish their app on F-Droid. Despite the fact they have a vast app base, you'll still find any pirated app on their server.
F-Droid is not like the "Black Market" of Android Apps. It is excellent for exploring free, open-source applications not available on the Google Play Store or the alternatives of mainstream apps. I will highly recommend this app to enthusiasts who like to explore new open-source apps.
7. MiXplorer
MiXplorer is one of the best file managers available for Android smartphones. It offers features that attract both regular users and power users. It is a perfect alternative to ES File Explorer with a neat and clean user interface.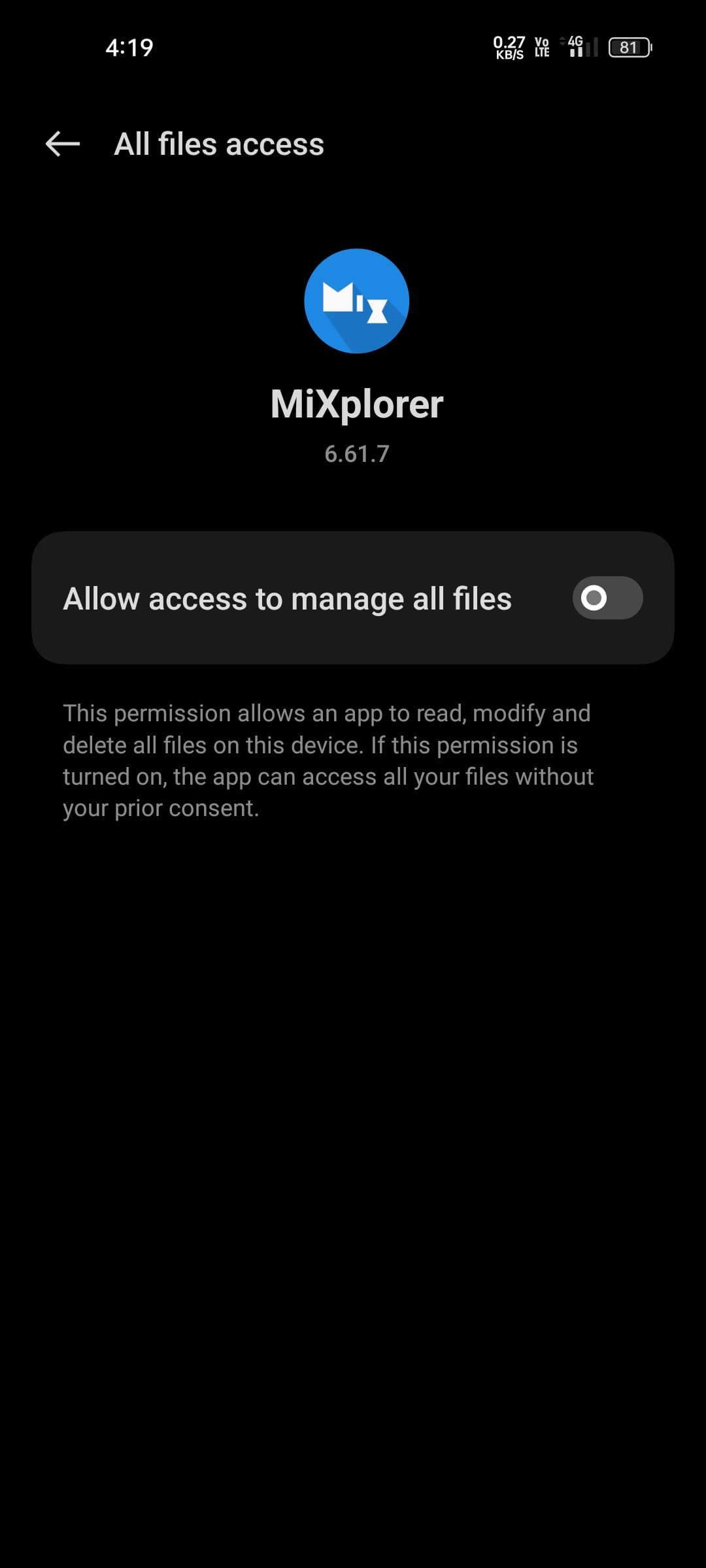 Also, it supports a multi-window mode that performs great when using multiple folders together. You can access your cloud files from over 17 cloud services, including Google Drive, Mega, Dropbox, and OneDrive.
It also has many other features like file encryption and decryption, a ZIP Extractor of many file types, an in-built media player, an archive manager, an e-book reader, and many others.
MiXplorer is also unavailable on the Play Store because it allows users to edit system files. However, you can download it from the XDA forum.
8. Popcorn Time
Popcorn Time is one of the best Android apps for movie, series, and TV show lovers. It can be the best one-stop destination for all your favorite shows and movies. What I love about Popcorn Time is that it doesn't store any films or web series on its server.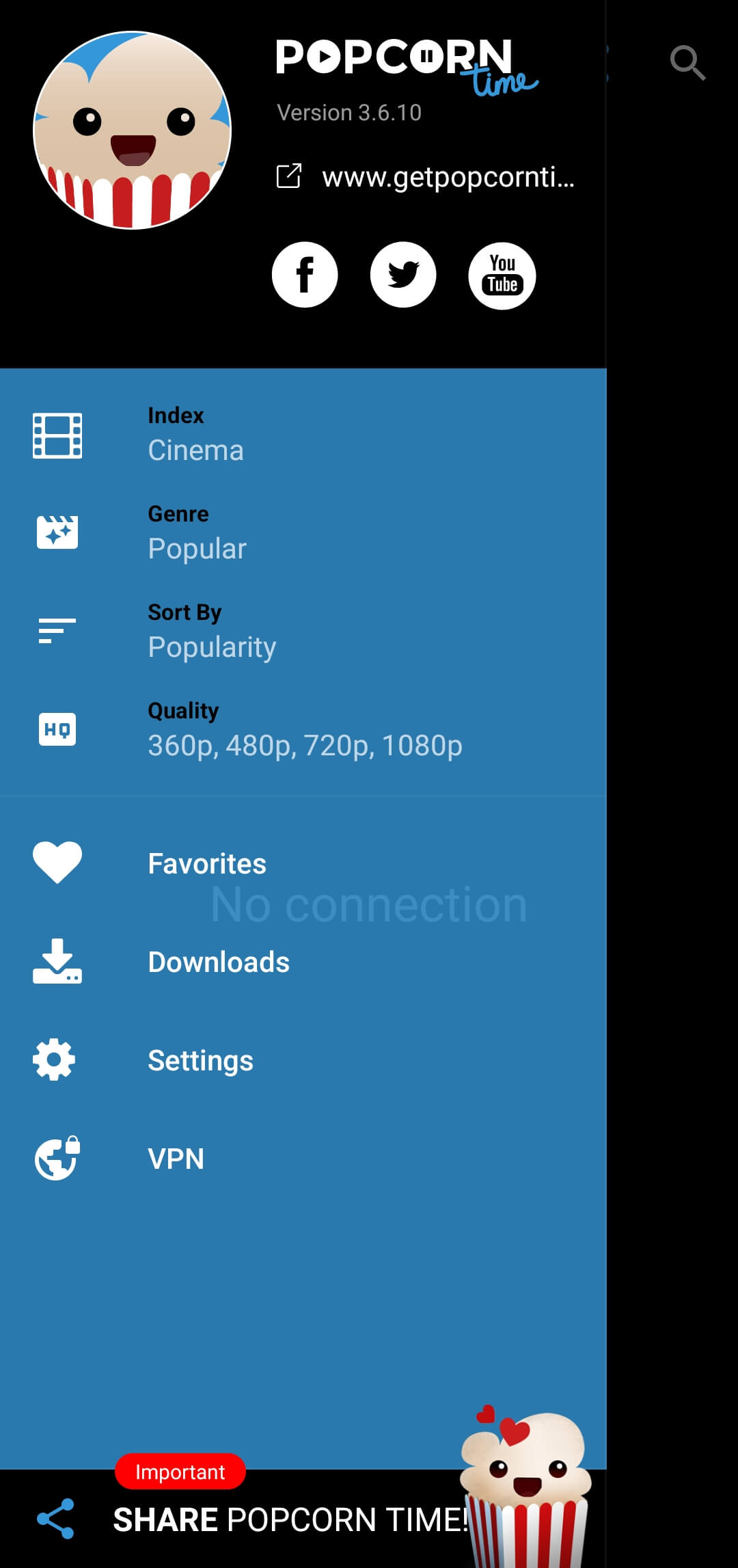 Instead, it provides the direct download link of the multiple torrents of that particular show/movie. You can select the torrent by checking its seeds and size before downloading.
It also has a built-in torrent downloader, so you don't need to download and install any torrent downloader on your smartphone. It gets regularly updated with the latest torrents of multiple torrent websites to provide you with the best quality and options.
It is freeware, so you don't need to pay a single penny to watch or download anything from them. Since this app promotes piracy, it is unavailable on the Play Store.
9. NewPipe
Are you looking for a lightweight YouTube alternative? If yes, then NewPipe can be the best option for you. NewPipe is an open-source light replica of the YouTube app. The best thing that makes NewPipe the best alternative for low-end smartphone users is that it does not require Google Play Services or Google API to run.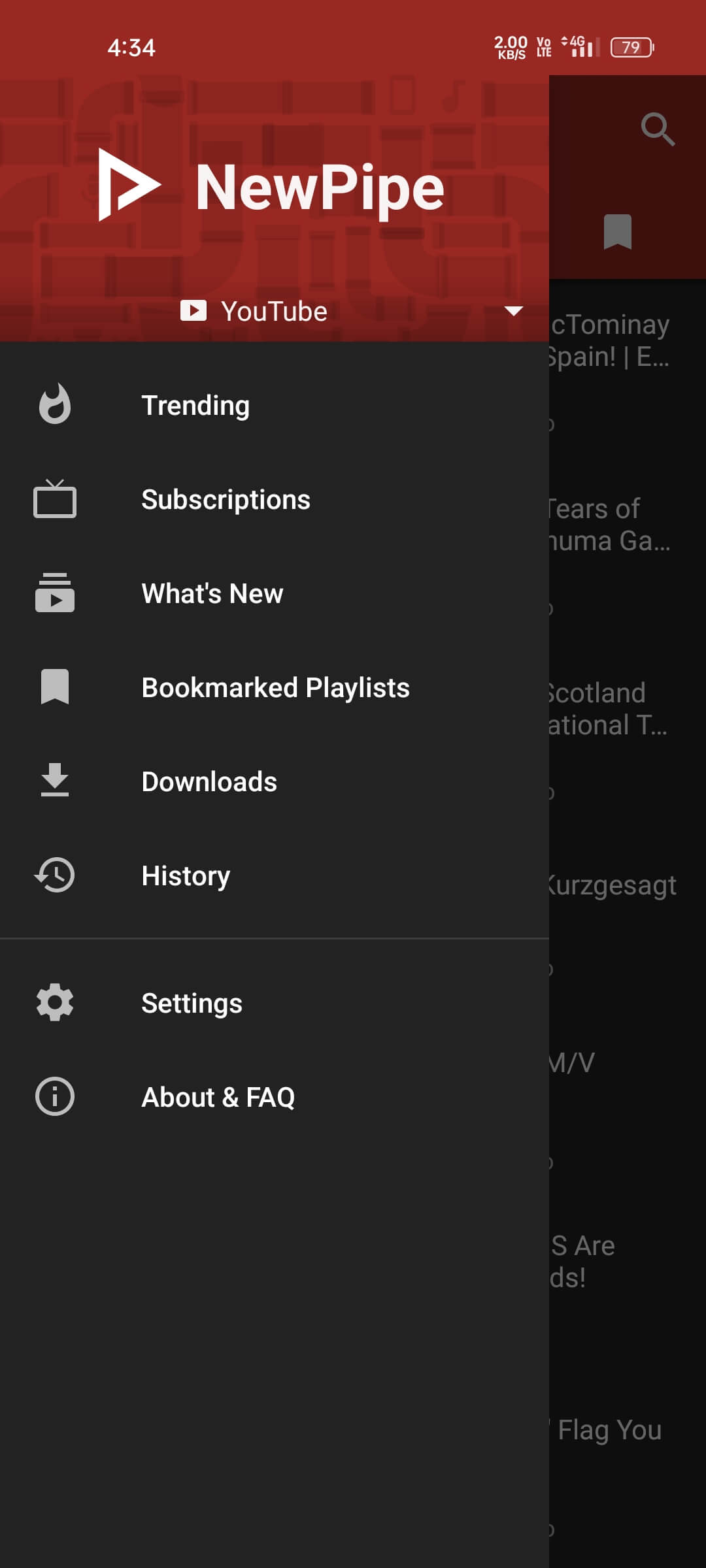 It saves a lot of system resources. Although it is a lightweight application, it doesn't lack any essential features. Even this allows you to download almost any video from YouTube and also, and you can stream videos in the background as well.
It comes in pretty handy when multitasking. Since it is the replica of YT and for some other reasons, it does not comply with the Google Play Store norms, and hence you need to download it from third-party websites.
10. Amazon App Store
Amazon App Store is one of the biggest competitors of Google Play Store. It is the reason why it is not available on the Play Store. It was officially launched in 2011 and is currently available in 200+ countries. It provides similar services to the users, and its commission rate is also 30%, equal to Apple and Google's app stores.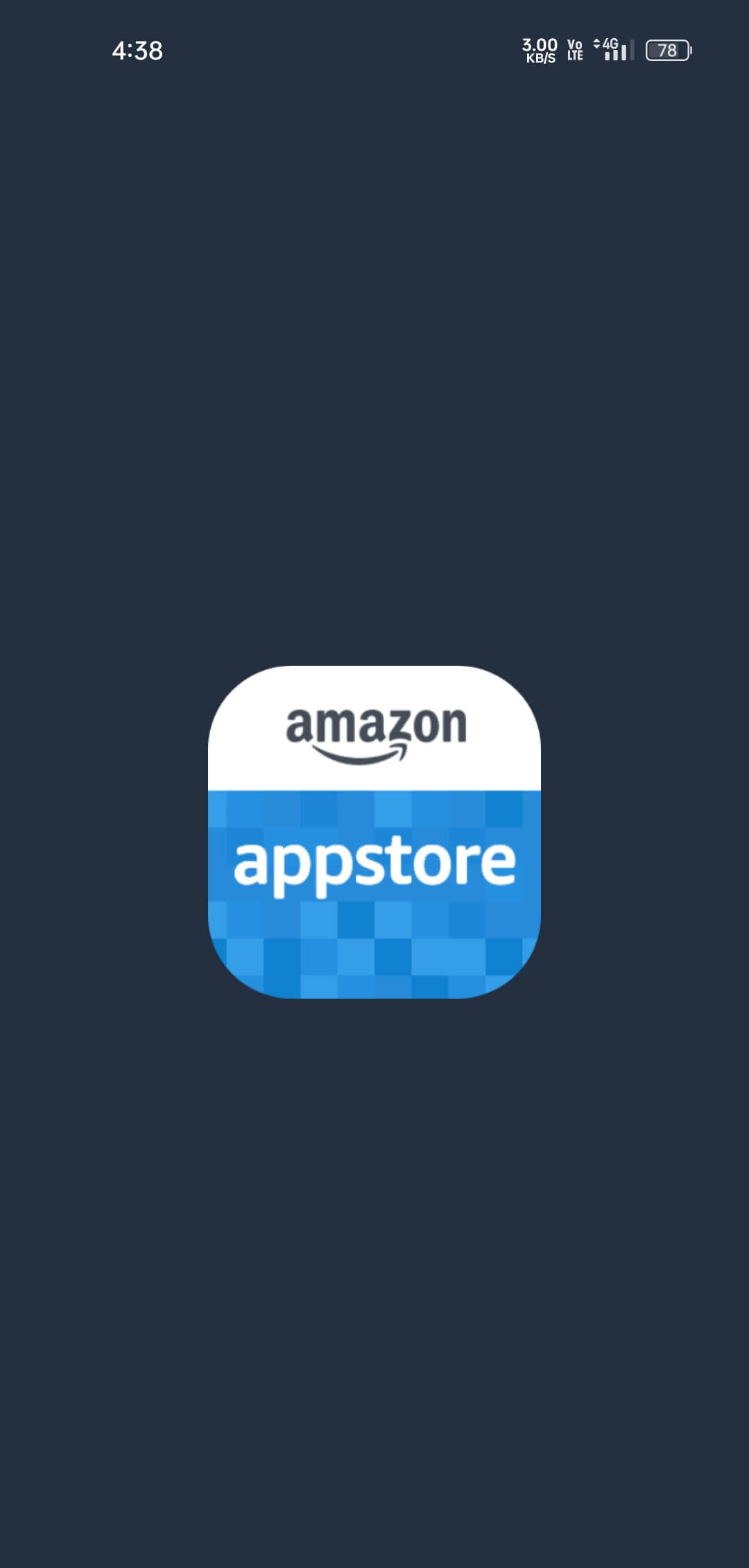 It means they also deduct 30% of the commission from the earning of developers. However, I like the Amazon App Store much more than Google's because it features a free app of the day. It means you can download and use that app for free for a lifetime without paying a single penny.
The first free app of the Amazon App Store was Angry Bird (Ad-free). Amazon's Kindle devices use the Amazon App Store instead of Google's service. As of now, it has more than 450,000+ apps registered with them.
Conclusion
There are numerous Android apps not on Google Play Store. The reason could be anything like Fortnite does not wants to share their commission, while others like AdAways or Xposed can not make it to the Play Store because of their norms.
While some, like Amazon App Store and F-Droid, are competing with Play Store, the reason could be anything, but these are some of the best apps I discovered are not available on the play store.
However, there are a lot more apps, like Lucky Patcher, Mobdro, XTunes, etc., available that couldn't make their way to the play store. But since the list had only ten places, I picked these ten. If you think there is a better alternative to any of the apps mentioned above, please share it with us in the comment section below.