Are you banned from using GBWhatsapp? Or afraid of getting banned? Well, you are in the right place. One of the best things about Android is that you can easily install third-party apps via their APK files. As a result, there are many useful mod apps available for Android.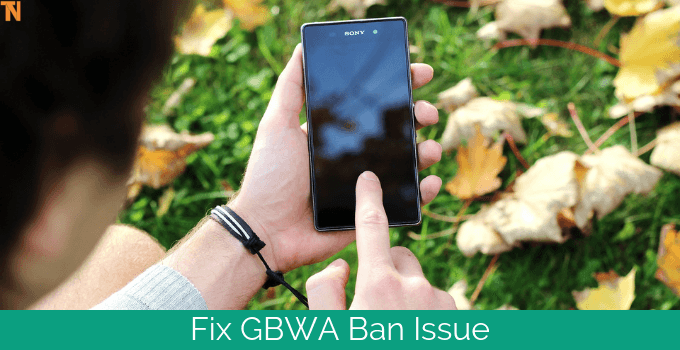 And one of such apps available for Android Devices is the GBWhatsApp. As the name suggests, it offers various features and options which can be quite handy.
Since these are not available in the official version of WhatsApp, a lot of advanced Android users use it on their devices. Unfortunately, in the last few weeks, GB WhatsApp users have started experiencing account bans.
These bans can last up to a few days, which can be quite frustrating. As a result, a lot of the app users have moved back the official WhatsApp app. And so, today we are here to show you how to fix Ban Issues on GBWhatsApp.
After reading this post, you will be able to use GBWA on your device without getting any ban issues. To help you in getting rid of the bans, we have also provided the download link of the Anti-Ban version of GB WhatsApp.
Apart from that, you will also learn how to install this version of GB WhatsApp on your device. Therefore, if you also wish to go back to a WhatsApp mod, make sure to go through this article till the end.  I have also shared block adult videos on the YouTube App.
What causes GBWhatsApp Ban in Android Devices?
Recently, the official WhatsApp was updated to a newer version, and as a result, they also updated their terms & conditions and policies. Due to this, mod versions of WhatsApp like GBWhatsApp were not complying with these policies.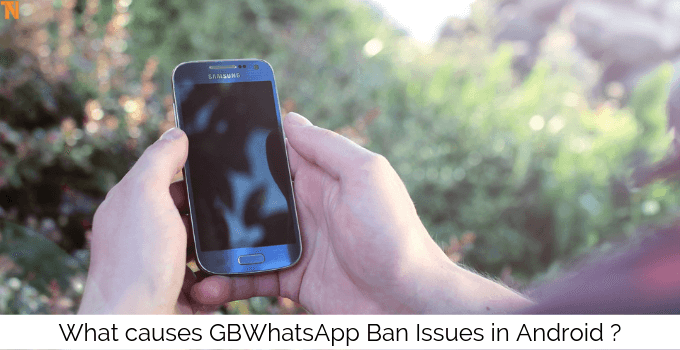 As a result, WhatsApp starting temporarily banning accounts of such users who were using the mod version of WhatsApp. Unfortunately, it did not stop there for some users.
If you have already received multiple temporary bans on your account while using this mod, then your number might get temporarily blocked.
Because many users who had gotten temporary bans of more than 2 days, we're now facing permanent bans from WhatsApp for their number. And after that, almost every Whatsapp mod user switched over to the official version of WhatsApp until an Anit-Ban fix was released.
Must Read: How to Hide Apps?
How does Anti-Ban Feature work in GB WhatsApp?
After a lot of requests from its users, the developers of GBWhatsApp started working on Anti-Ban measures. They have modified a lot of the MOD features of WhatsApp and how they work.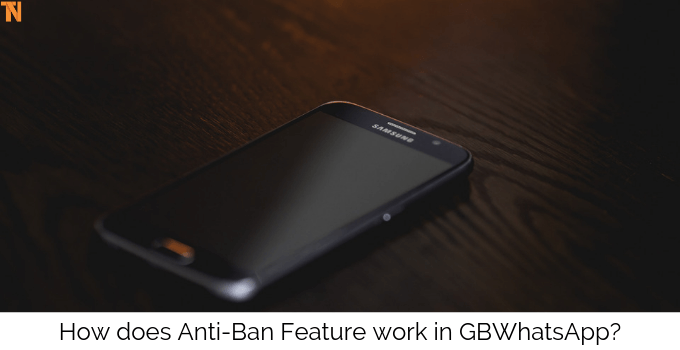 These have been changed in a way that you do not face any bans due to violating WhatsApp term and conditions. But these changes are available only in the latest version of GBWhatsApp. If you are using an older version, the Anti-Ban feature will not work for you.
Due to this, you have first to update the GBWhatsApp version on your Android device, and only then the Anti-Ban measures will start working for you.
In case, if you are using the official version of WhatsApp right now, you will not face any issues since it follows all the policies of WhatsApp.
Due to these reasons, the Anti-Ban feature was the most requested feature by the app's users. And it is finally released in the latest version of GBWA. We have also shared a tutorial to download paid apps for free.
Install Anti-Ban Version of GBWhatsApp for Android Devices
Since the latest version of mod already comes with Anti-Ban measures, it means that you can install it on your device and start enjoying MOD features without worrying about bans.
But if you have every used GBWhatsApp in the past, then you must know that you have to install via its APK file. As official WhatsApp developers do not develop this app, it is not available on the Google Play Store.
Any app which does not follow the policies of Google Play Store will not be available there. Due to this, you cannot install it on your Android device via the Google Play Store.
Unfortunately, even if you download the APK file of GBWhatsApp, you will find various versions of this app. And not all of them successfully work when it comes to successfully preventing WhatsApp account bans.
Not only that but some of these APK files available on the internet can even be infected. And they can introduce malware in your Android device as a result. Therefore, you should download the APK file of Anit-Ban WhatsApp only from their official download links.
And you can find the official download link for the latest version of MOD with Anti-Ban in this article. So, if you are also interested in trying out the Anti-Ban version of WhatsAppGB, you can access this download link.
Once you open this link on your device, it will automatically download an APK file. This APK file can then be used to install GB Whatsapp latest version on your device. Also, download Yo WhatsApp, FM WhatsApp.
How to Install GBWhatsApp Anti-Ban on your Android Device?
Once you have successfully completed the apk download, you can use it to install GBWA on your device. And if you have ever installed this mod app on your device earlier, then you will be able to do it without any issues.
But if you haven't installed an APK file on Android phone, then I am here to help. We have provided the step by step guide on how you can easily install the GBWA on your device.
And the best part about the method mentioned in this article is that it can even install the APK file as an update. It can be quite helpful if you have GBWA already installed on your device.
But you have first to enable the installation of APK files in Android. And you have to make sure to do it before you proceed further and install this APK file on your device.
For specific security reasons, the installation of APK files is disabled by default on all Android devices. This is to ensure that you do no install any untrusted app on your device via an APK file.
That being said, once you have enabled the installation of APK files, you can easily follow the given instructions to successfully install the GBWhatsApp Anti-Ban app on your Android device:
Step-1:
Firstly, you need to open the Settings on your Android phone to enable the installation of APK files.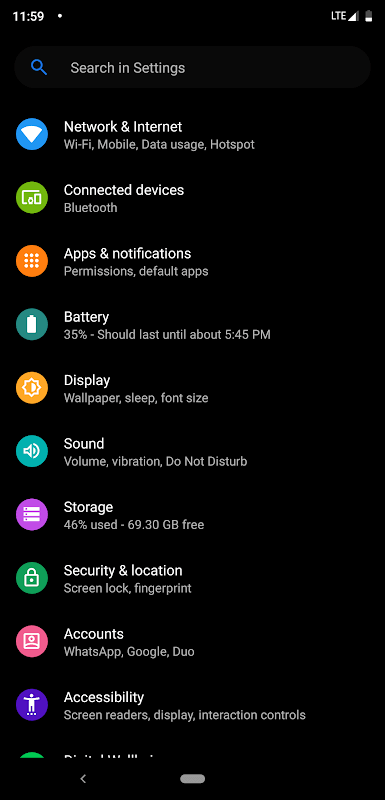 Step-2:
Now, scroll down to find and open the Security settings on your device. In here, locate the Unkown Sources option in the Settings app. If your phone has the latest version of Android, then you can also use the search option. The search option in the Settings app will allow you to find this option quite easily.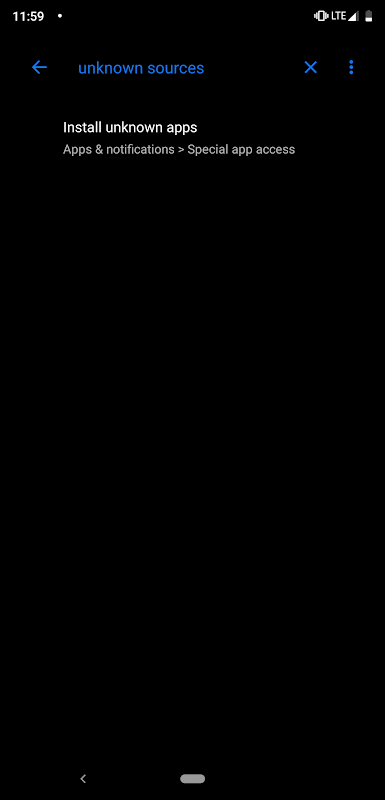 Step-3:
After that, open this option and enable it from the Settings app on your Android device. Doing so will allow the installation of APK files on your Android device. You can now install any third-party apps on your device by sideloading them using their respective APK files.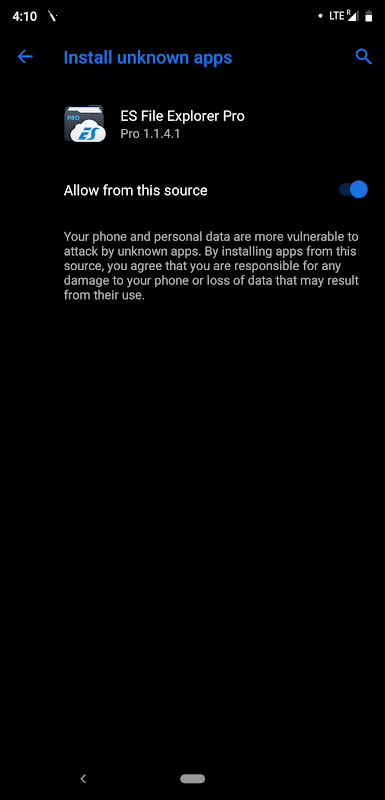 Step-4:
Once the installation of APK files from unknown sources is enabled, open any file explorer on your device. We will use the ES File Explorer as a reference in this article.
Step-5:
In here, go to the Downloads folder in the internal storage of your device. This is where the APK file was downloaded from the link mentioned in this article earlier.
Step-6:
Now, locate the Anti-Ban APK file in this folder and open it using ES File Explorer.
Step-7:
Finally, allow all of the required permission for this app, which will start the installation process of GBWhatsApp. And once the installation is finished within a few seconds on your Android device. You can then start using this app right away and complete the initial setup to login with your WhatsApp Account.

Also Check: Read Deleted WhatsApp Messages
Tips for Avoiding Ban in GB WhatsApp Anti-Ban Version
Even though you have installed the Anti-Ban version of GBWhatsApp on your device, you can still face a ban on your account. This is due to the reason that this is still a mod version of WhatsApp.
And due to this, it might still interfere with the internal working of WhatsApp servers. But as compared to the older version of the app, there is a little chance of the user getting banned.
This is all possible due to the Anti-Ban measures added by the GB Mods developers. And these changes can be found in the latest version update of WhatsAppGB for Android Devices.
But I would suggest you to still take precautions while using this mod version of WhatsApp on your device. For example, even if you are using the MOD features in GBWA, you should try not to toggle them quite frequently.
Because if you keep changing things like custom privacy options in the Whatsapp mod again, you might get an account ban even though you are using the Anti-Ban version.
Must Read: Download WhatsApp Stories 
Conclusion
Well, I hope that you have successfully fixed the GBWhatsApp Ban Issues on your smartphone. If you haven't installed it yet, you can do so by using this article. We have provided the latest version of Anit-Ban GBWhatsApp link in this article.
This version of GBMOD offers additional back-end optimization, which helps you in avoiding account bans. If you found the post useful consider sharing it with your friends.