Are you looking for the best Wunderlist alternatives for Android smartphones? If yes, you have stumbled upon the right webpage. In this article, I will share a list of the 10 best Wunderlist replacement apps for Android devices. So, without any further ado, let's get started.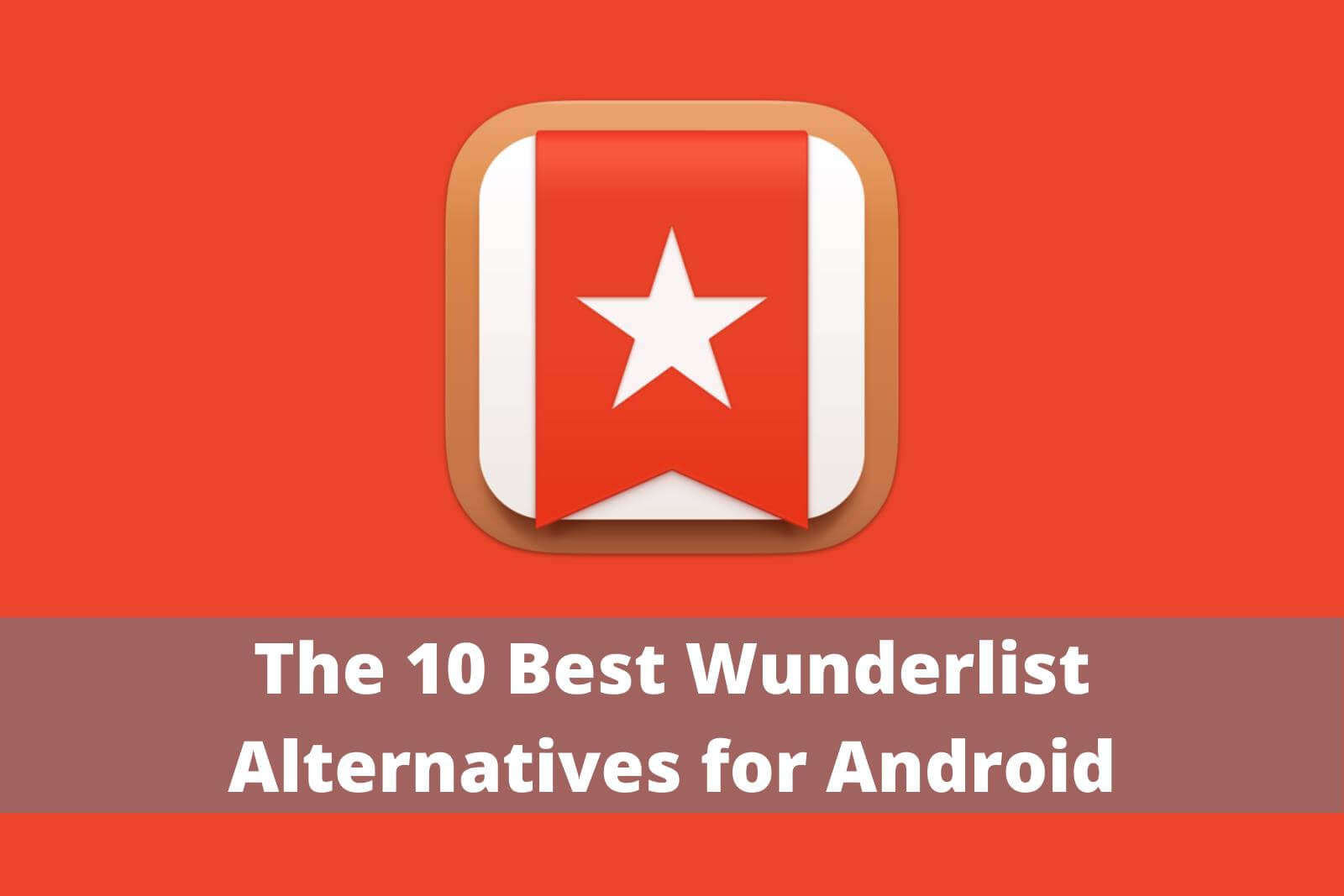 Wunderlist was one of the most popular task management and reminder applications, with millions of regular users. It used to offer a straightforward yet quite functional user interface, which was one of the reasons it was such a massive hit.
It was doing fine in the market until, in 2015, Microsoft decided to acquire it. Microsoft tried to run this product for a couple of years but later decided to discontinue the development of Wunderlist to shift its focus to Microsoft's To-Do application.
10 Best Wunderlist Alternatives for Android
Microsoft officially shut down Wunderlist in June 2020 and started promoting "To Do" as the replacement for Wunderlist, and to be frank, Microsoft To-Do is a great application. However, Microsoft To-Do is not the only Android application you can use as a Wunderlist alternative.
To help you pick the best alternative to Wunderlist, I have prepared this list of 10 best Wunderlist replacement apps. I have also shared these Evernote alternatives for Android.
1. Memorigi
Memorigi is one of the most popular and highly regarded Wunderlist alternatives in the market. It was rated number one on the list of best to-do list applications of 2021 by Digital Trends and the second on the list of Android Authority. This shows how much people trust this application.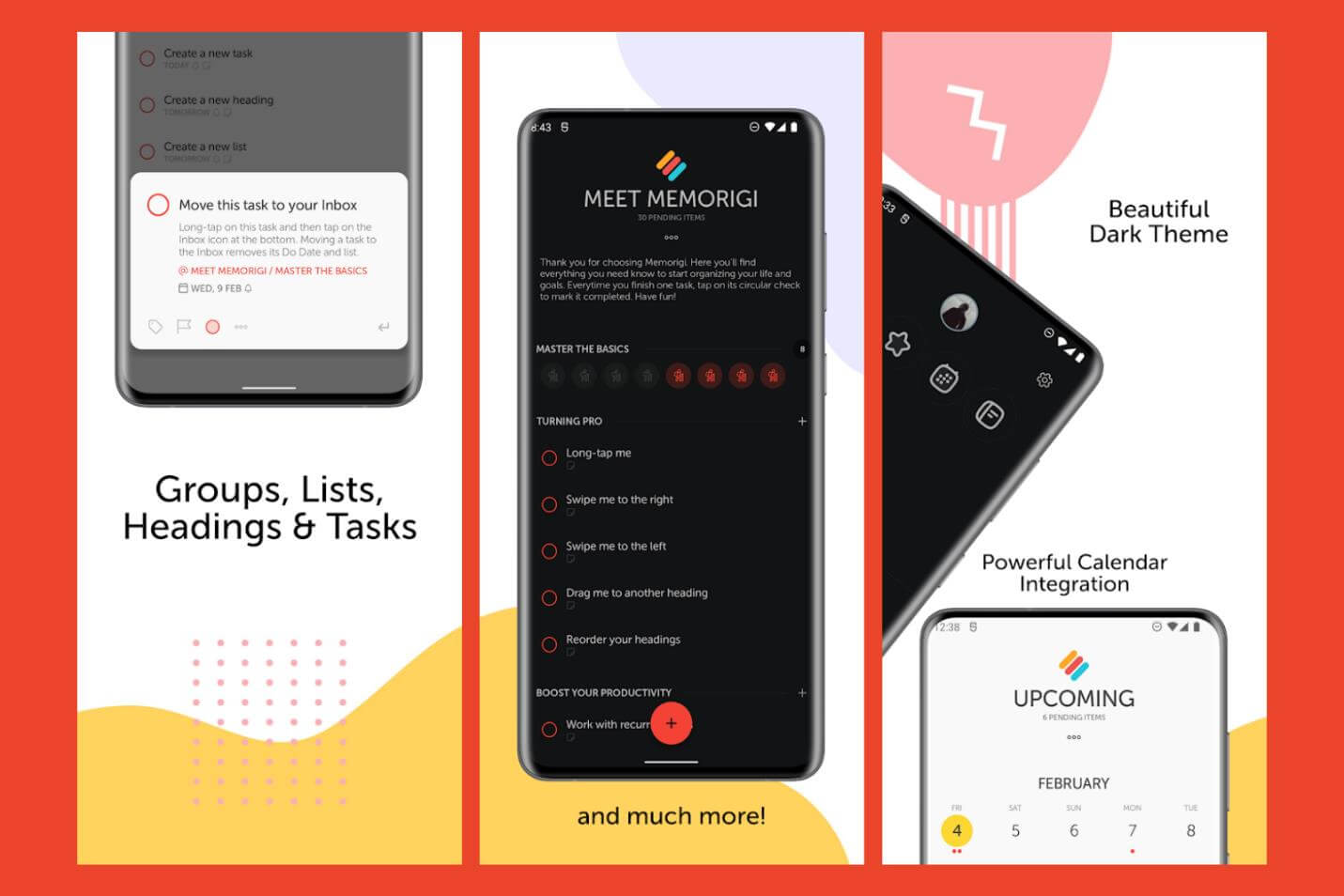 The best thing about Memorigi is that it is free. It has some features that can only be accessed after making a purchase, but this Android application is quite powerful even without those additional features.
This app offers features such as a to-do list, calendar, task manager, and planner, which can be used to plan and organize your projects and daily tasks. It has a very clean and minimalist UI that makes it relatively easy to use. Overall, if you are looking for a free Wunderlist alternative, I highly recommend trying this one.
2. Any.do
Any.do is yet another Wunderlist alternative that is quite popular and highly regarded by leading tech blogs such as Lifehacker, NYTimes, USA Today, and more. This app has over 30 million active users with over 10 million downloads from Google Play Store.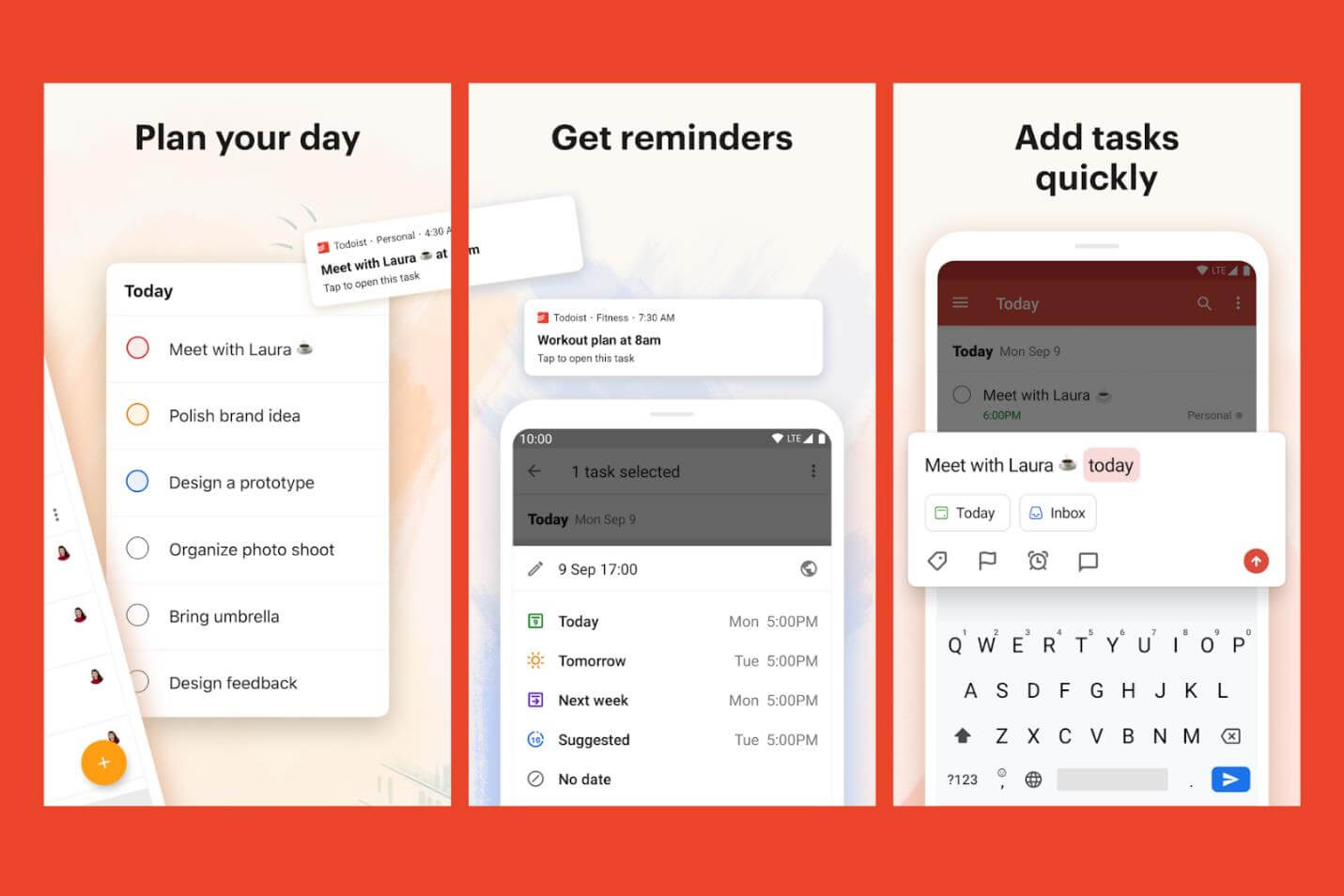 The best thing about Any.do is that it is compatible with a wide range of devices such as Android, iOS, Windows, Apple Watch, Wear OS, Google Chrome, and many others. Further, it comes with a feature that lets you create a list of tasks that you can share with others.
Additionally, Any.do allows you to attach files with your tasks and let you break down your tasks into subtasks. The user interface of the app is also exceptionally clean.
The free version of Any.do is good enough for primary usage, but if you want additional features such as color tags, WhatsApp reminders, customized themes, and unlimited access to daily planners, you should consider opting for the Premium version.
3. TickTick
TickTick is another task management and daily planner application compatible with a wide range of devices. Along with all popular devices such as Windows, Mac, Android, iOS, and browser extensions, TickTick is available for Linux, which is good to see.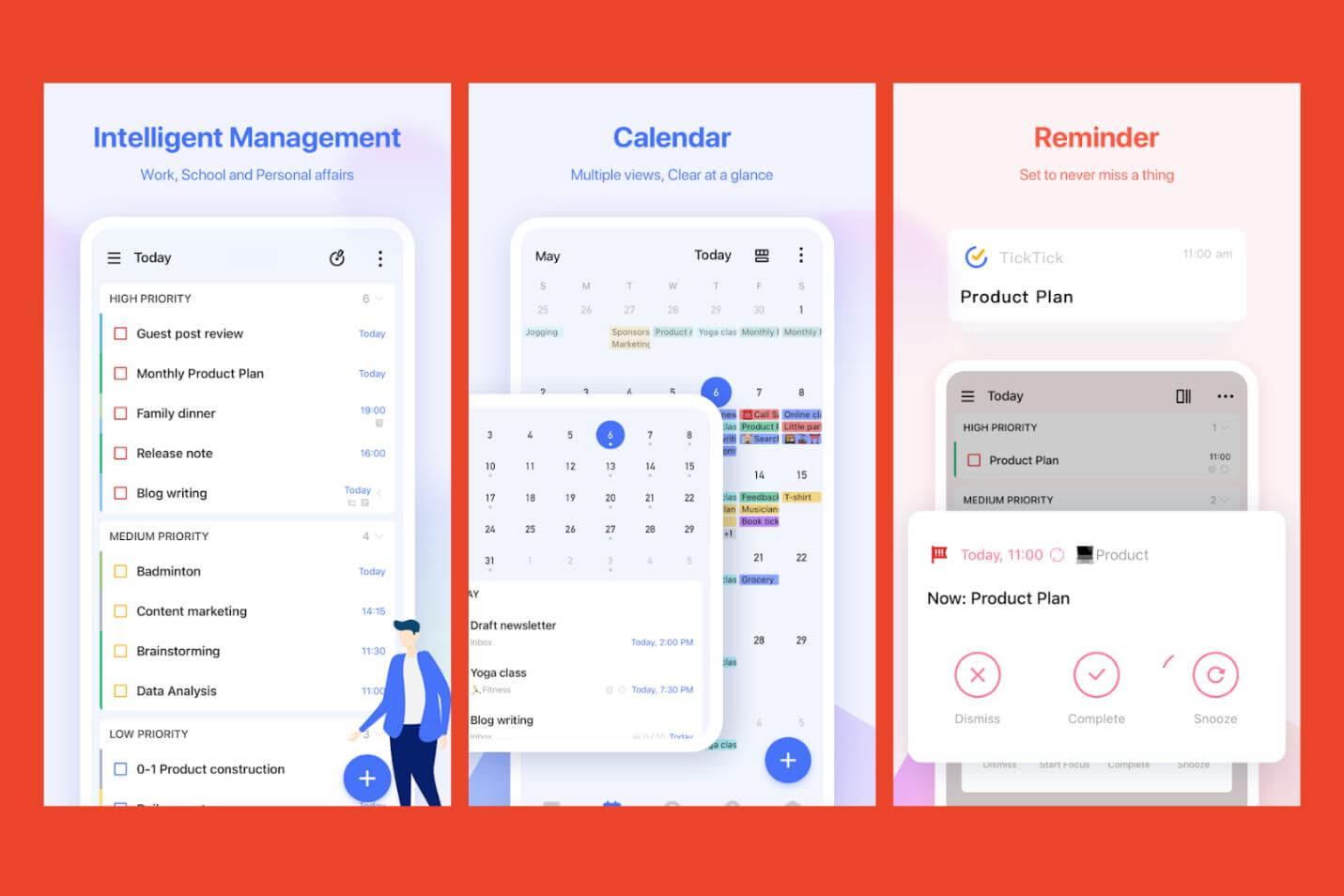 TickTick is quite a simple app that boasts almost all of the features you used to see in Wunderlist. For example, features like lists, reminders, setting up task durations, multiple recurring reminders, and more are part of the app's core functionality.
The app also features a Pomodoro timer that you can use to put your focus on your work to become more productive. There is also a habit maker function that can help you make new habits. Overall, TickTick is a great app, and the accessible version of the app seems more than enough to me.
4. Taskito
While Taskito isn't as popular as other Wunderlist alternatives mentioned in this list, it is a potent tool. The best thing about Taskito is that it doesn't force you to upgrade to its premium service by showing you annoying advertisements.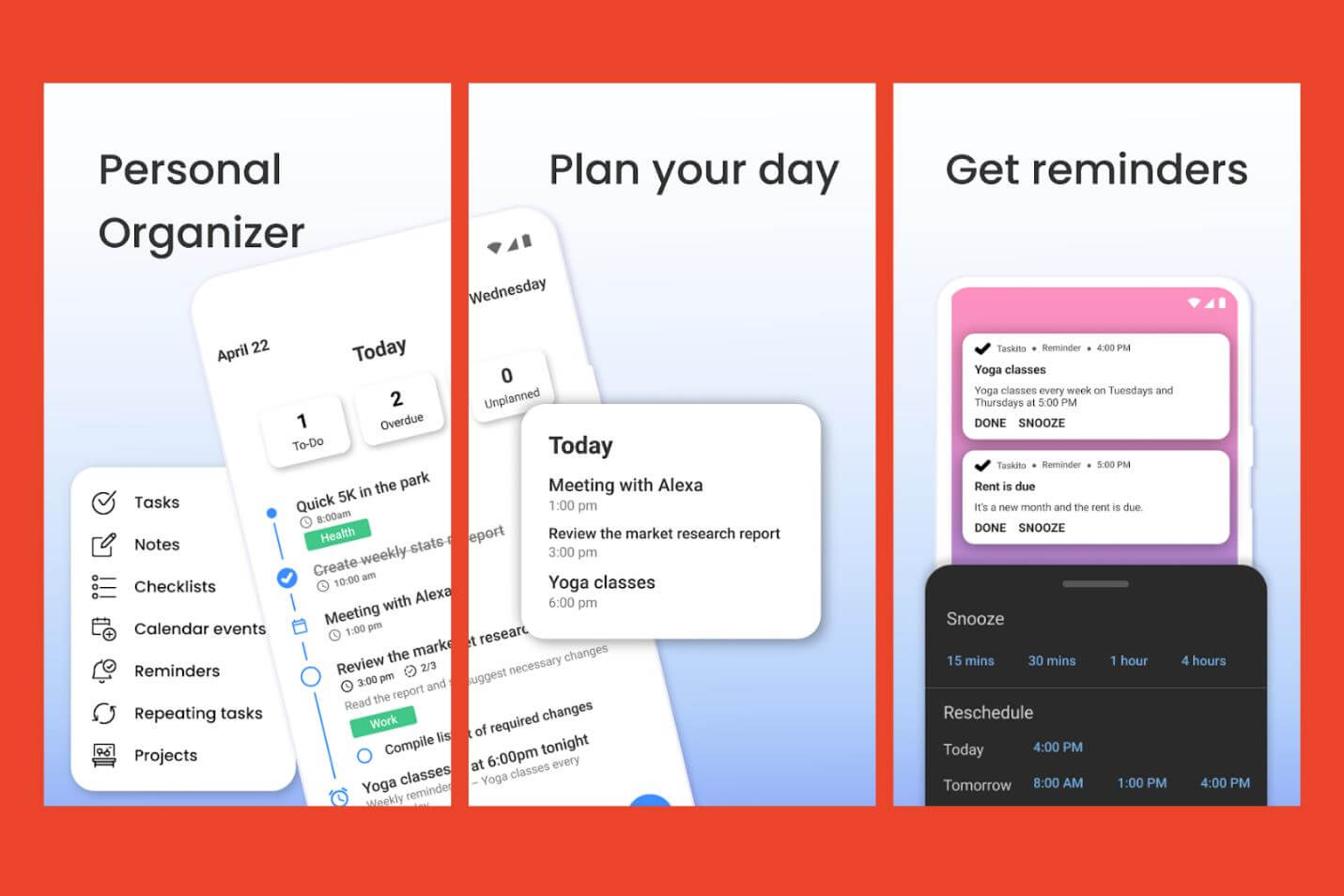 Taskito has tons of impressive features with a straightforward and clean user interface. The core functionality of this Wunderlist replacement includes a timeline view for all to-do tasks, checklists, notes, calendar events, reminders, and more.
It boasts a Kanban board that you can use to manage all your projects, tasks, and deadlines. You can also import events directly from Google Calendar to make your scheduling process easier. It also offers a habit tracker, daily diary, health log, bullet journal, and other features.
5. Tasks
Tasks by Pocket Brilliance Limited is a great alternative to Wunderlist for people who don't want to get into a lot of technical stuff. It is a very basic and simple Android application, mainly designed to serve the purpose of creating daily tasks schedules and reminding you to accomplish them.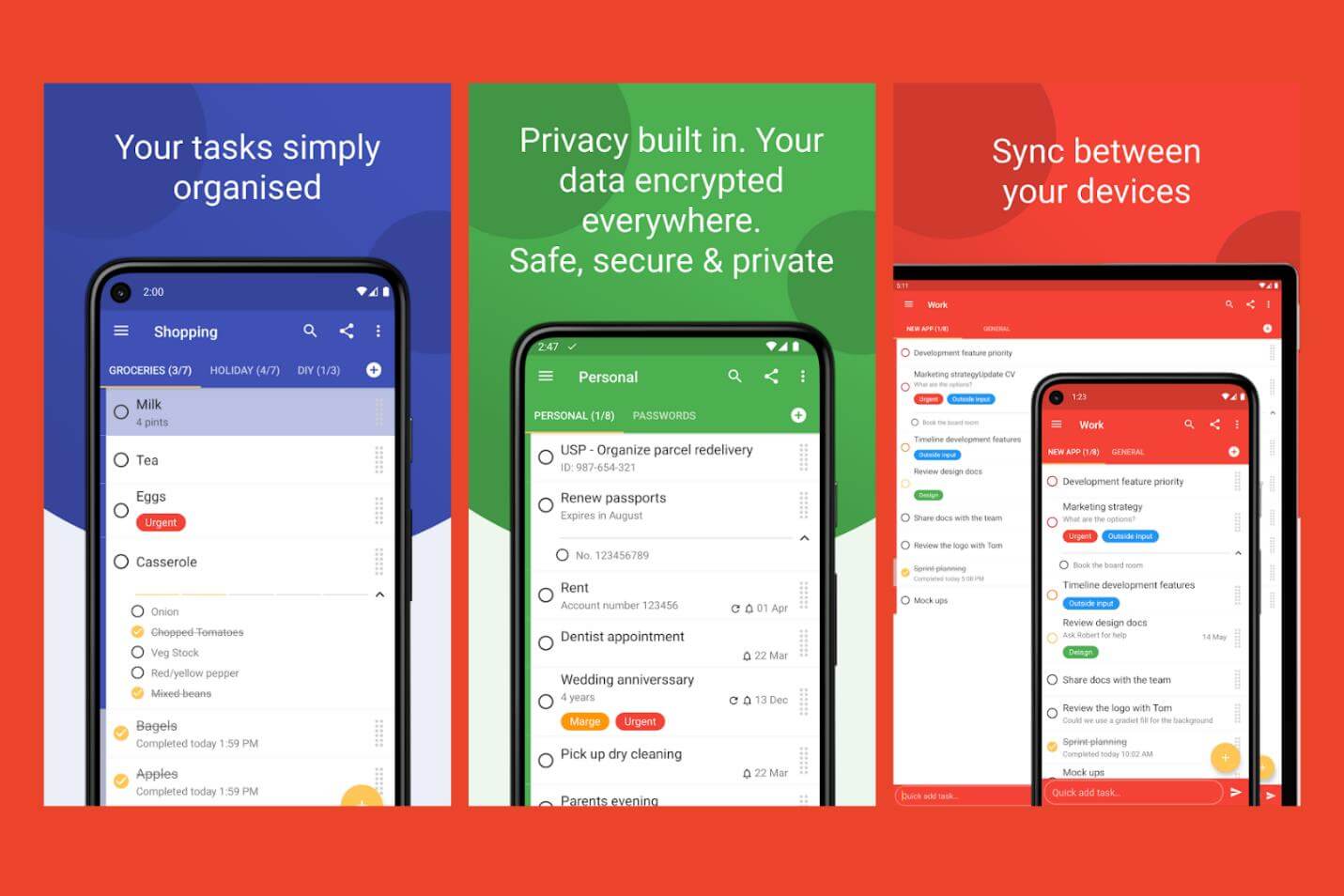 The app features a straightforward and minimal user interface, making the app quite easy to use. You can create a list of multiple tasks such as groceries, personal, work, and more. Not only that, but you can also add tags such as urgent, meeting, design, etc., to help you understand what sort of task is that.
The calendar view of the application gives you a thorough insight into the tasks you've accomplished and the ones that are pending. There is also a home widget option that allows you to see the list of the pending and completed tasks directly on your smartphone's home screen.
6. Microsoft To Do
After acquiring Wunderlist, Microsoft replaced it with Microsoft To-Do. Even though people didn't like it much, it is a great alternative to Wunderlist, a great tool for managing your day-to-day tasks.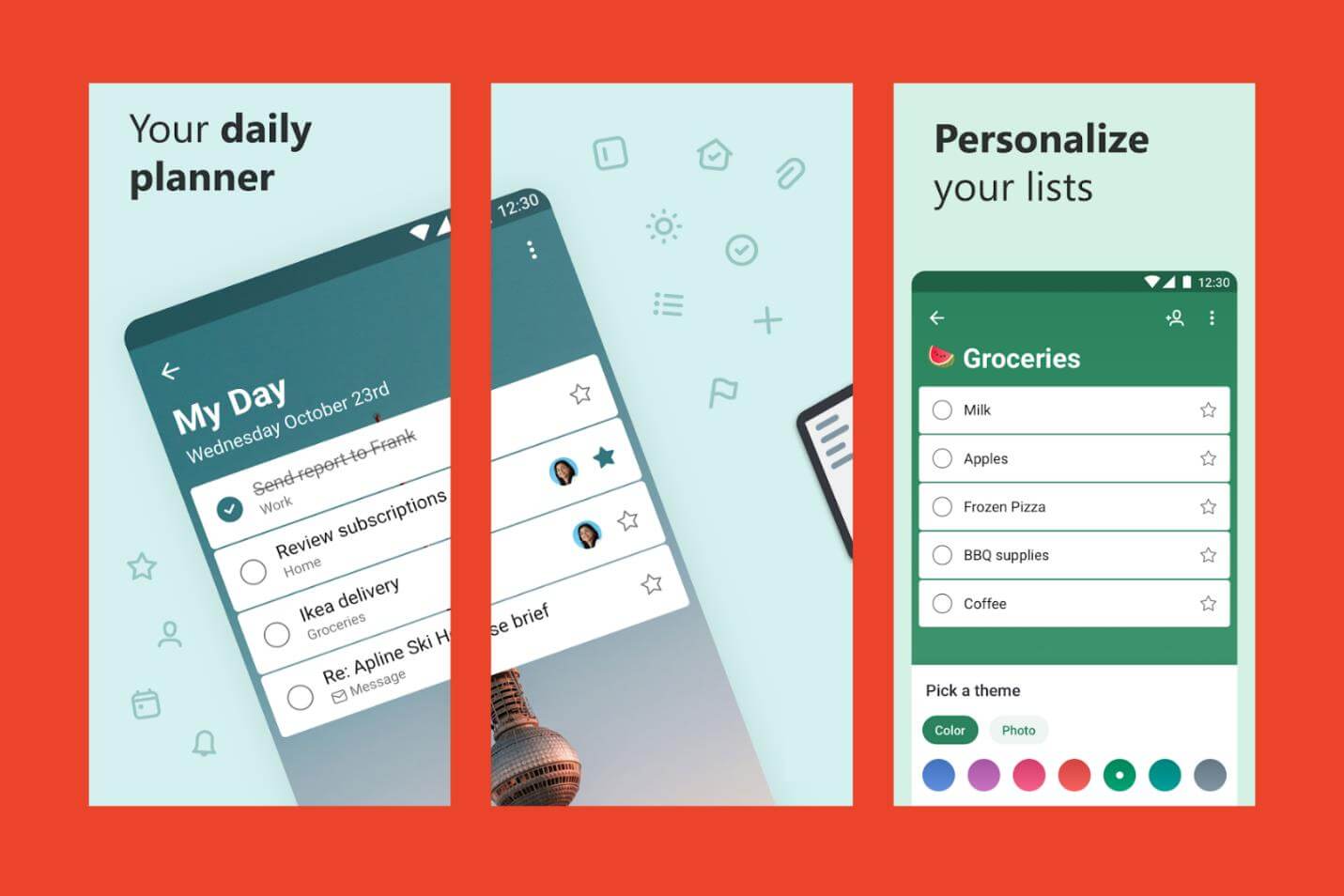 The user interface of Microsoft To-Do is quite similar to Wunderlist. With this app, you can easily create notes, plan your day, add shopping lists, set reminders, etc. You can even attach files of up to 25 MB with your tasks.
However, the biggest drawback of the application is that it isn't compatible with as many devices as other apps like Wunderlist in this list. It is only available for Windows, iOS, and Android, meaning if you own a Mac or Linux, Microsoft To-Do would not be a good choice.
7. Remember The Milk
Remember The Milk is arguably the weirdest name possible for an app, but it serves the purpose very well, and that is why it is on this list of best Wunderlist alternatives. The best thing about this app is its compatibility. Just name a device, and you will find its native app for that.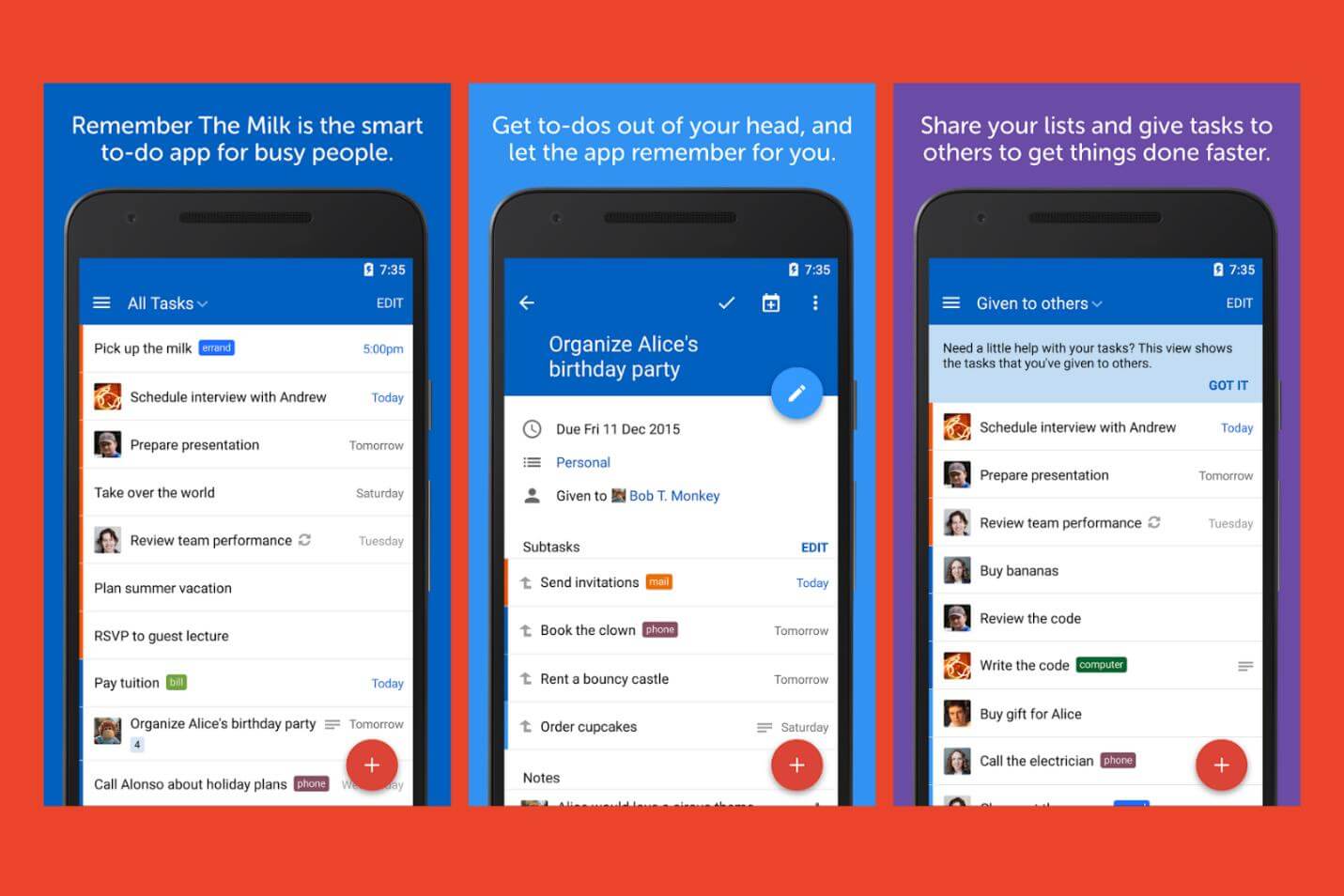 The app is available for Linux, Amazon Fire, BlackBerry 10, Windows, Apple, iOS, Android, and more. But what if the app isn't available for a device you own? It offers browser-based extensions for Chrome, Firefox, Safari, and Microsoft Edge. So, you have no reason not to use this application.
The app has all the features that you might need. For example, it allows you to create lists, break your tasks into subtasks, color tag options to make your list organized, advanced sorting, unlimited sharing, reminder, widgets, sync with Outlook, and more.
8. Google Tasks
Despite being a Google product, Google Tasks is quite an underrated task management application on the internet. Even initially, when I learned about it, I wasn't much fascinated with it. However, when I used it to test it, I started enjoying it and loving the functionality it offers.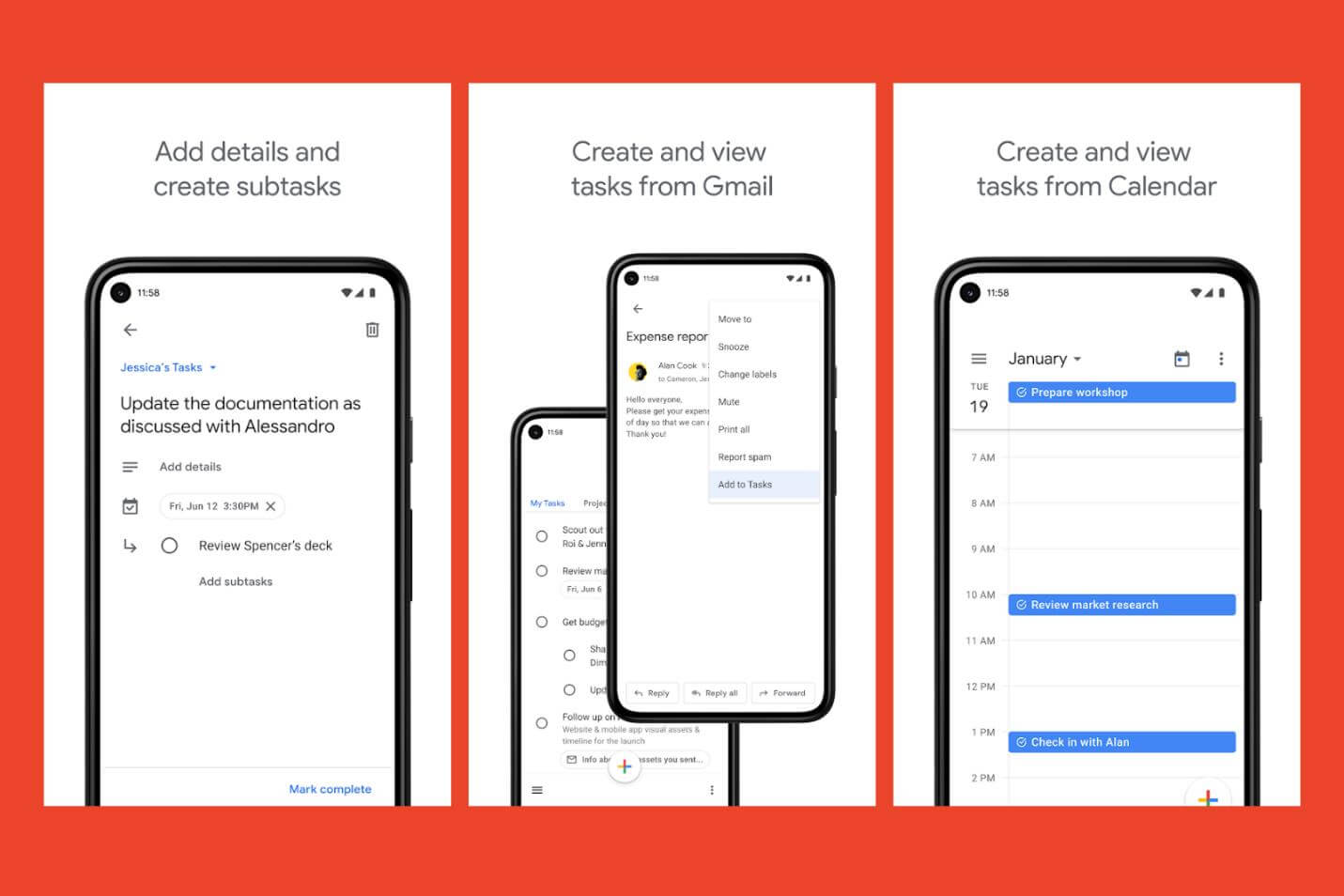 One of the best things about Google Tasks is that it can easily integrate Gmail and Google Calendar tasks. It is also relatively easy to create task lists, add subtasks to your lists, add due dates, set up reminders, etc.
Google Tasks isn't as function-rich as TickTick or any other Wunderlist alternatives on this list, but let's be honest, how many of you are going to use all those features? Plus, it is entirely free.
9. nTask
nTask is a great Wunderlist alternative with great functionalities. It lets you easily create a list of tasks and subtasks. However, the best feature of nTask is that it enables you to assign tasks designed by you to multiple assignees. This distributes the workload and makes it easy to track progress.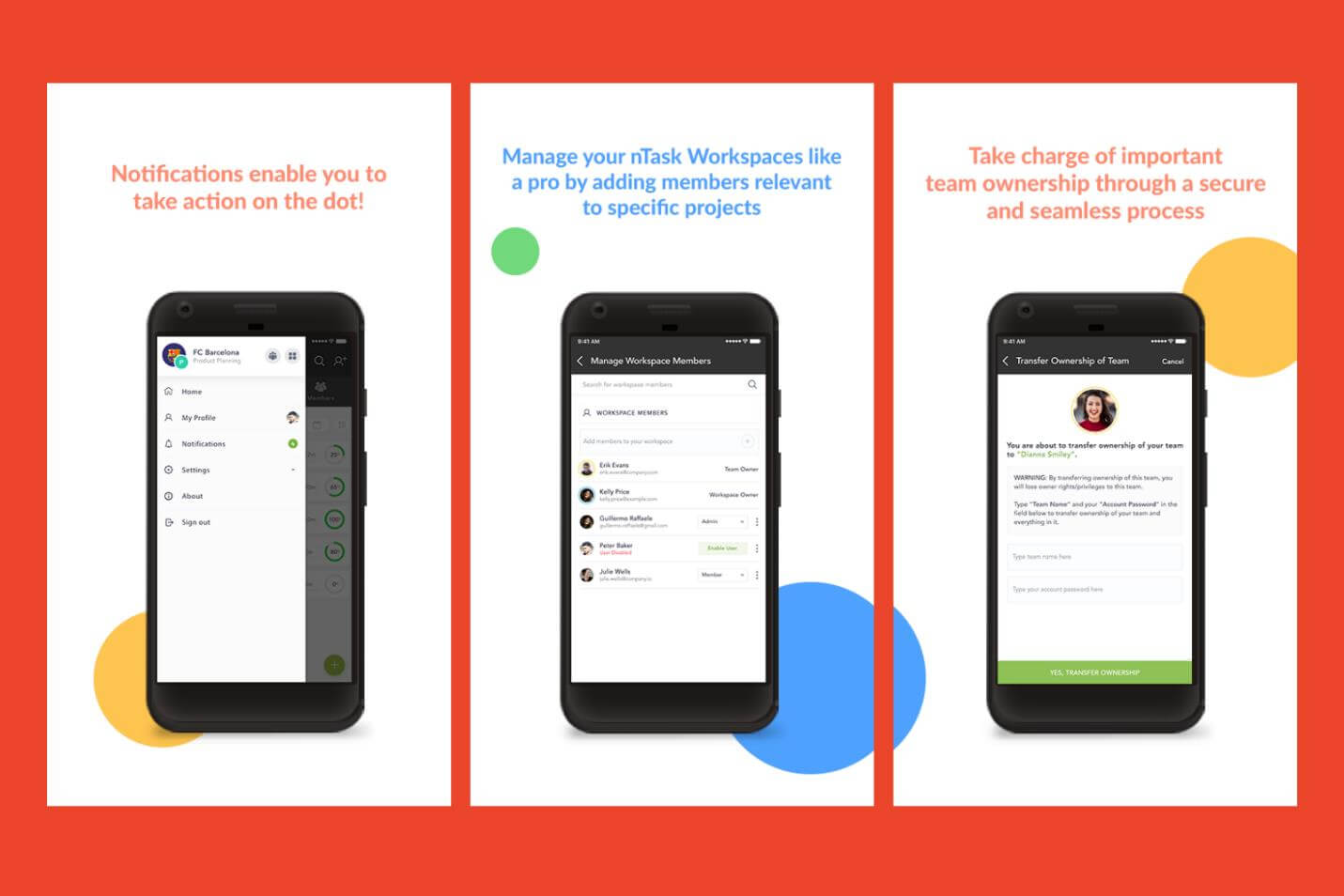 You can also set the priority level for each task, their due dates, status, and more. Further, it allows you to integrate third-party applications such as Zoom, Google Calendar, Apple Calendar, Outlook Calendar, Microsoft Teams, and other applications.
Overall, nTask can be a great Wunderlist replacement app, especially for people with hectic schedules, and for such people, the premium version of the nTask would be a perfect choice. The free version is good, but I won't recommend you to go with the free version of nTask.
10. Todoist
Lastly, we have Todoist on our list. It is one of the top-rated task management applications on the Google Play Store, with over 25 million active users and over 10 million downloads. It was even the Editor's Choice for 2020 by Google.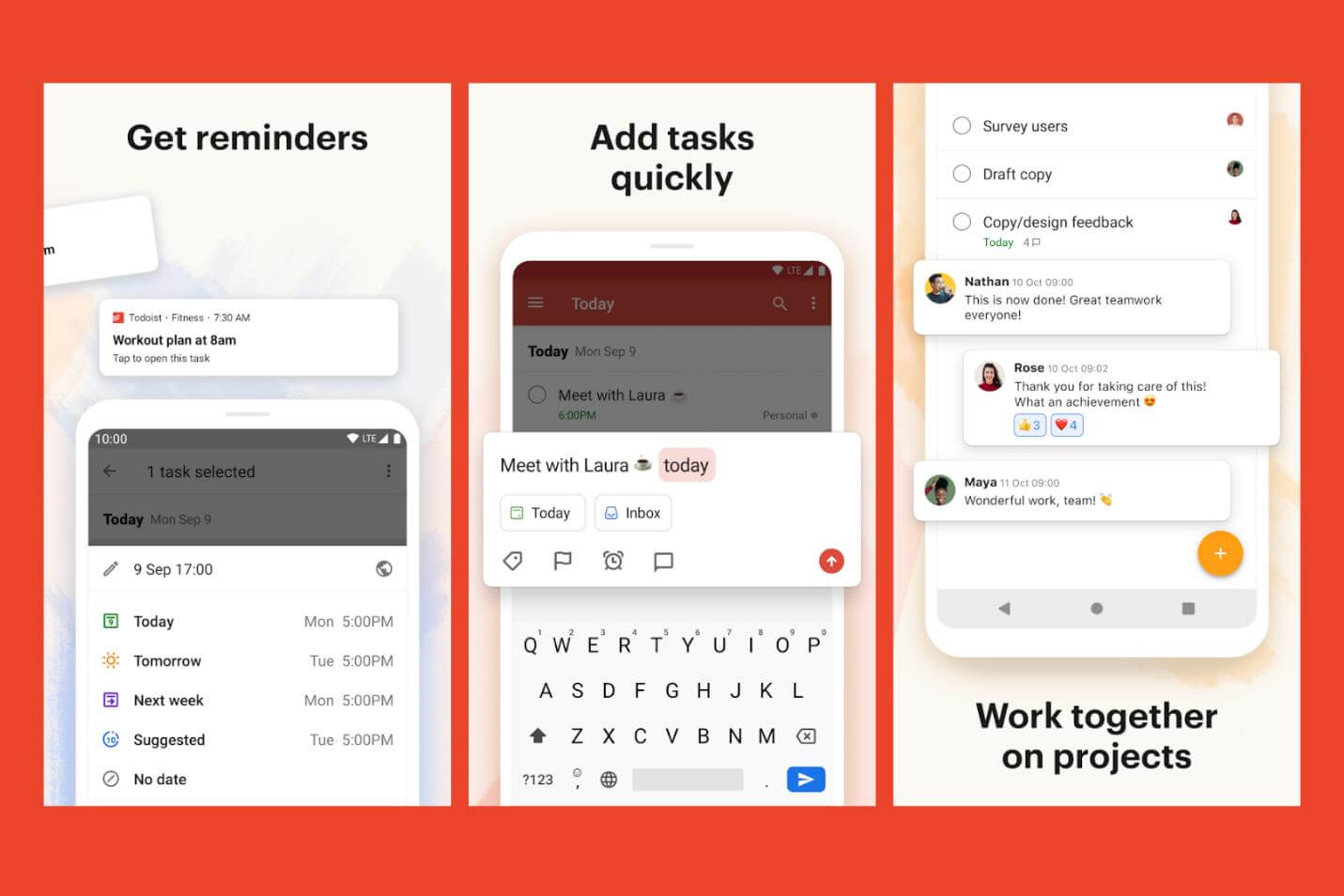 The app lets you create and organize your tasks very quickly. You can set up deadlines, reminders, due dates, and more with the help of this app. It can also help you make good habits such as waking up early in the morning, exercising daily, etc.
Todoist allows you to integrate popular tools such as Google Calendar, Amazon Alexa, Gmail, Slack, etc. The best thing about the app is that most of these features are available with a free plan. It is also compatible with various digital devices, including the Apple Watch, Wear OS, and emails.
Must Read: Best Canva Alternatives
Wrapping Up
Well, that's it for the 10 best Wunderlist alternatives for Android. Wunderlist was one of the best task management applications out, but sadly, Microsoft has officially discontinued it.
Therefore, people are looking for better apps like Wunderlist, and the replacements mentioned above in this list are worthy options. With that said, here I am wrapping up this article. Please shoot them in the comment section below if you have any questions. Our team will try to respond ASAP.