Are you looking for the best alternatives to Zoom? If yes, then you are on the right page. Here I am going to share the top 5 best Zoom alternatives for performing video conferences. So, without any delay, let's get started-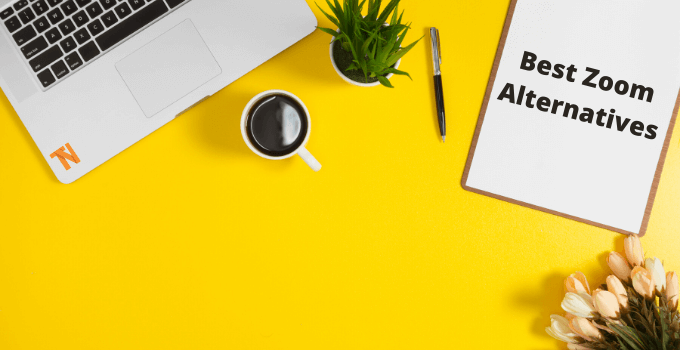 Due to the Coronavirus outbreak, the majority of people are working from home. That helped Zoom gaining massive popularity in a small period. Zoom recently pulled stats of more than 200 million daily active users last month.
It is a significant difference from 10 million active users previously. But even after that considerable growth, Zoom has been facing several allegations over security concerns. Recently, TheIntercept reports that Zoom video calls are not encrypted with end-to-end encryption.
Even Motherboard by Vice said that popular video conferencing platform Zoom is leaking the email addresses along with their photos and other personal details of at least thousands of users. And, this is not the first time Zoom making headlines due to security and privacy issues.
Zoom has a lousy reputation with several incidents. Because of that, CyCord of India's Ministry of Home Affairs reported a 16-page advisory saying, "Government officers should not use the Zoom platform for official purposes.
5 Best Zoom Alternatives for Video Conferences
Zoom has already been banned in Taiwan and Germany. Even top firms, including Apple, Nasa, Tesla, Google, and others, have also warned their employees from using Zoom. With such a bad reputation, it is not a good idea to use this platform — especially when you have enough trusted alternatives to choose from.
If you are among those who are concerned about their privacy and don't trust Zoom, then you are in the right place. Here, we have our five best Zoom alternatives. I have also shared the best Tumblr alternatives.
1- Microsoft Teams
Microsoft Teams is an ultimate tool bundled with much impressive stuff, including video conferences and messaging. It is fully integrated with Office 365 that makes sharing files between groups much more manageable. Also, your entire team can work on the same file altogether.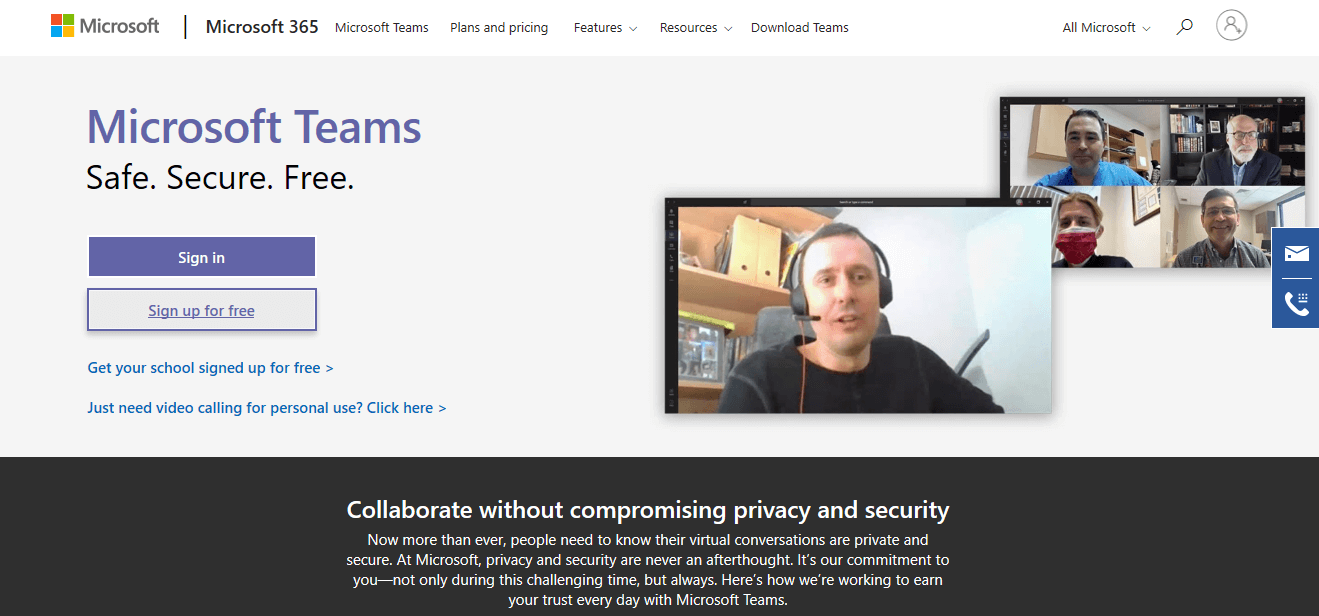 On top of that, it is available for all kinds of digital devices. With the help of Microsoft Teams, you can host online meetings of up to 250 people. Instead of being just a video conferencing platform, Microsoft Teams is more of a business-focused service.
The best part of Microsoft Teams is that, during this pandemic, you can sign up for a free account. Although you cannot join video conferences with this free account, you can only get access to the unlimited group chats, and one to one video and audio calls.
Pricing starts from $5/month, where you get access to all the Office 365 apps, 1 TB of OneDrive storage, and other features according to your plan. If you got a budget and looking for a premium tool, then there is no other service that can beat Microsoft Teams. I have also shared yopmail alternatives for Disposable emails.
2- Zoho Meeting
Since its founding in 1996, Zoho has grown steadily, and right now, it has over 50 million active users worldwide. It is very popular because of its flagship product, Zoho One. Zoho Meeting is another popular product by Zoho.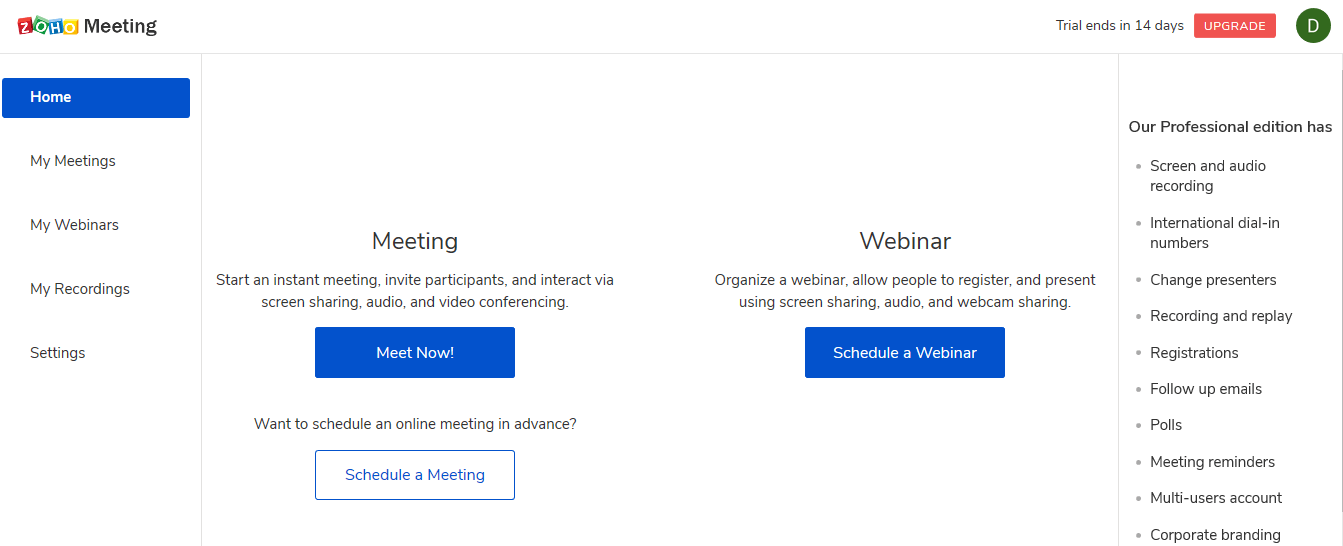 It is specially designed for hosting webinars, online meetings, conferences, and training purposes. At $8/month, you can get access to host video conferences for up to 250 people. Also, it provides you with online storage that can store up to 10 recorded meetings.
Features differ according to the plan you choose. However, it also offers a free subscription that comes with limited features, but still, that is sufficient for regular users. Even, you can go for a 14-day trial as well to test out their services.
Do note that Zoho Meeting has separate plans for webinars and meetings. So, sign up for a plan that meets all your needs. The thing that makes Zoho Meeting a perfect companion to Zoom is its features. It is a feature-rich service developed for online meetings and web conferences purpose only.
Zoho Meeting is an entirely browser-based solution along with dedicated apps for PCs and Macs. However, for Android and iOS, they have separate apps developed. Zoho Meeting is a well-reputed but a very costly service for video conferencing.
Even, for the best experience, you need to have access to the Zoho's CRM and Projects tools. It is a good option for those who are concerned about their privacy and looking for a premium service. Zoho Meeting will never disappoint you.
Must Read: Rufus Alternatives
3- Hangouts Meet
Hangouts Meet is Google's product that can be used as the best  Zoom alternatives. It is available for both personal and business users. The personal plan allows users to make video calls with up to 25 users, while only ten can appear on the screen at once.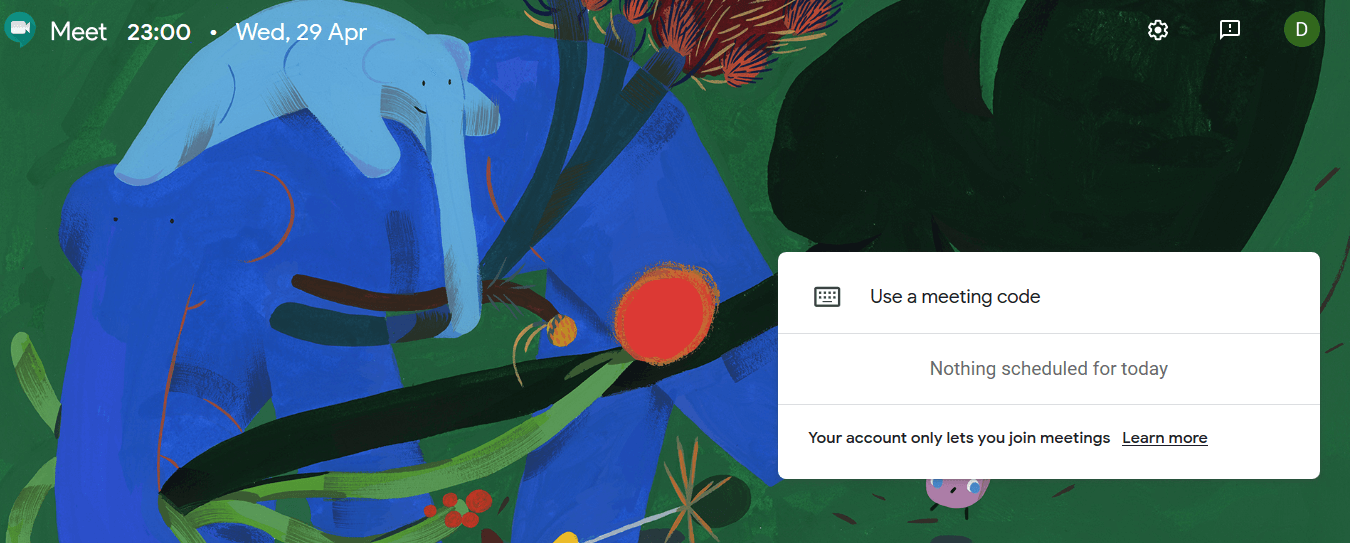 To sign up with a free account, you just need a Gmail account, and that's it. However, the limit can be increased up to 250 participants if you choose to go for the Enterprise edition of G Suite. G Suite Enterprise users can also live stream with 100,000 viewers comfortably.
Furthermore, the precise feature set depends upon the plan you choose. Hangouts Meet is designed to work in the Chrome browser on Mac and PCs. For smartphones, they have dedicated apps for both Android and iOS.
The product is born and brought up under the roof of Google, and if you use Google's email and productivity tool, then you should give this tool a try. Also, it comes with a free plan as well, so that you don't necessarily need to pay for its service.
As an alternative to Zoom, I recommend you give Hangout's Meet a try. Also check, best alternative apps like Showbox.
4- Discord
Discord is one of the most popular tools among gamers for voice chat. But very few are familiar with its group video call feature. It is one of the best free services for encrypted chat, messaging, and group video calls. Discord is very popular for its chatbots that can offer a hell lot of customizability to its users.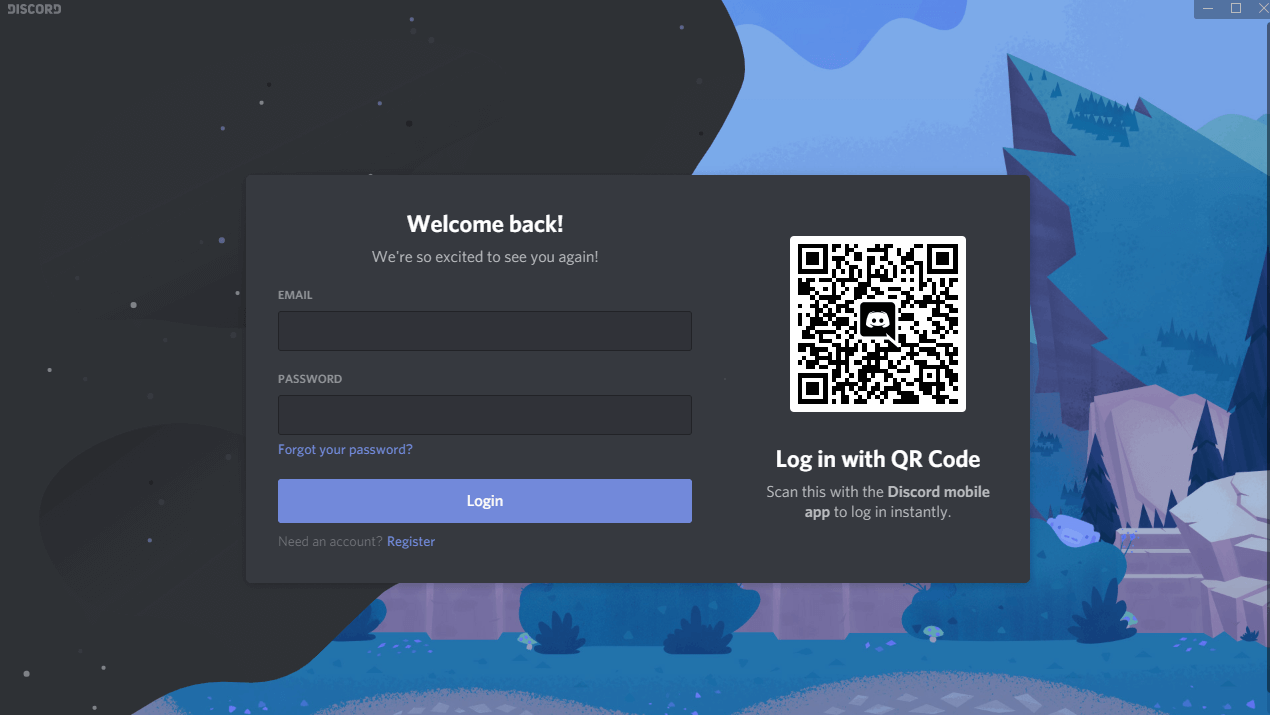 In a recent update, Discord increased the participants' limit for the group video calls up to 100. Earlier, the limit was 50 users to join the group video call. Discord also introduced the screen sharing feature with some recent updates. So, when you go live, you can now share your screen as well.
Although there is no option to save your recordings, you can use any additional screen recorder to record your meetings. It is available for almost all kinds of digital devices, from Mac to Android. However, if you don't want to download its app, you can use its browser-based tool.
Unlike most other best Zoom alternatives, Discord is an entirely free service that provides unrestricted video conferencing at no cost. All you just need to sign up for a free account and you are ready to go.
If you need a tool for occasional video conferencing, and you are okay with basic features, then Discord is an excellent option for you.
Also Check: Hamachi Alternatives
5- GoToMeeting
Last but not least, GoToMeeting is a top-rated service packed with dozens of transcendent features. GoToMeeting offers multiple plans to choose from. The basic plans allow video conferencing service for up to 150 participants, while for large businesses, it has an Enterprise plan that can connect up to 3000 users in a video conference.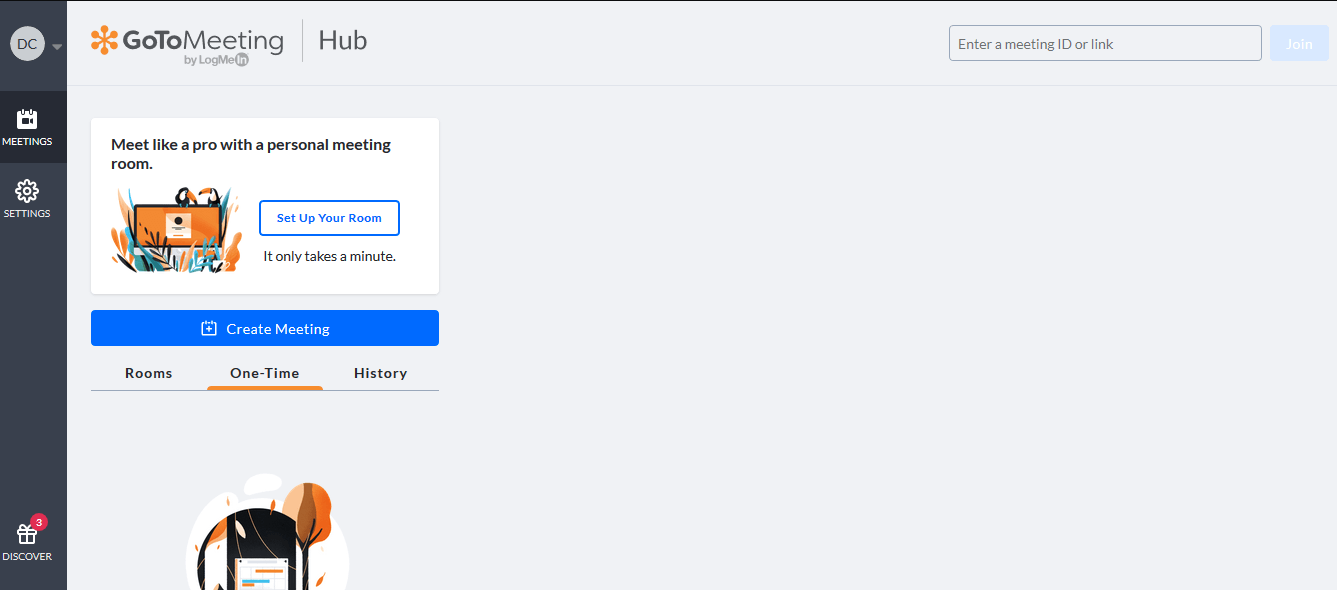 It has three different plans, with varying in terms of pricing, features, and number of supported participants. So, whether you are a small company or large business, GoToMeeting has got you covered. You can easily opt for the plan that fulfils all your needs.
You can use GoToMeeting in both web browser or PC and Mobile devices using its dedicated apps. The service is mostly focusing on video conferences, and it easily integrates tools from other platforms like Office 365, Zoho, G Suite, Salesforce, and Slack.
During a meeting, you can create notes in real-time, and later it automatically gets embedded in the meeting transcripts. If you are looking for an ultimate tool for video conferencing, then you can have a look at GoToMeeting. It also has a free 14-day trial that you can opt for testing its service.
Must Check: Garageband Alternatives
Final Words
So, there you have it – our best picks for best Zoom alternatives. Although since we know that web conferencing is not something new, there are plenty of other solutions available in the market that can fulfil your demands.
Tools like Slack, Skype, FaceTime, and many others have an excellent reputation. Nevertheless, I had to pick only five, and I think these five are the best among all.
I hope this article has helped you choose the best Zoom alternatives for you. If you think I missed anything or have any suggestions, then you can share them with us using the comment section below.