Today I am back with 10 best ePub reader for windows 11/10/8/7. Electronic publication (abbreviated as EPUB) is a popular format for accessing, reading, and editing e-books. And while there are dedicated tablets developed for reading books in ePub format.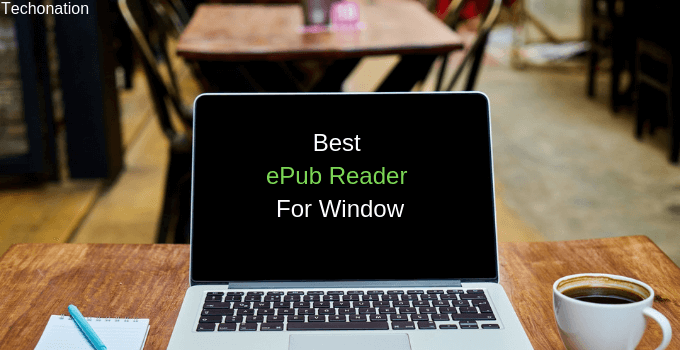 It does not necessarily mean that you need to shell out thousands of rupees on a reading tablet to enjoy your favorite comic or manga.
As a matter of fact, with the right application, reading them on your Windows device gives a similar if not better reading experience. I have also shared WiFi analyzer for windows.
10 Best ePub Reader For Windows PC
This article hopes to serve as a guide for Windows device owners who are looking to read ePub formatted books, manga, comics or similar documents on their tablets, PCs or laptops.
As there is no shortage of ePub reader for Windows, each different from the rest in some ways, we've listed the 10 best ePub reader you can download for your device and enjoy reading your favorite books digitally.
1- Calibre
An ePub reader that has stood the test of time and emerged as one of the best eBook reading solutions available today, Calibre is a feature-packed application that lets you not only read ePubs but create them as well.
Calibre lets you download ePubs with commendable ease, manage metadata, transfer books between devices and convert reading materials from one format to another.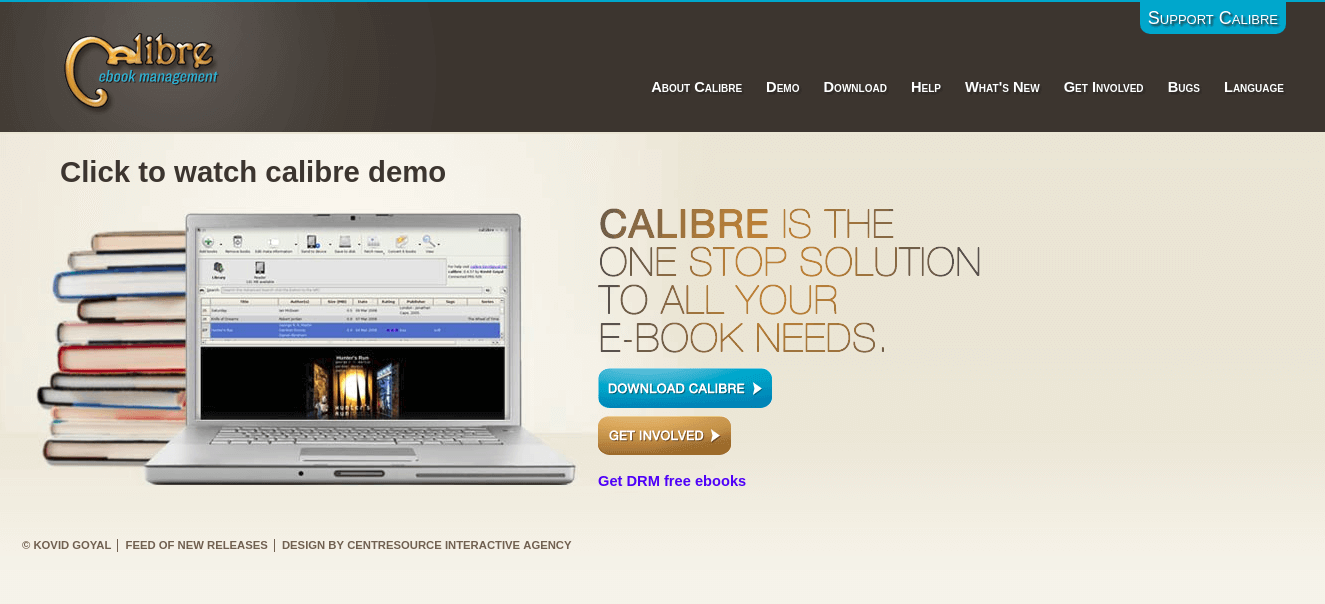 Caliber comes bundled with a 'news' feature that fetches news and information from various websites and presents the same in the form of a book. You are not limited to ePubs alone as Calibre lets users read comics, magazines, manga and much more!
Calibre is supported by the following Windows platforms: Windows 7, Vista, 8, 8.1, 10 and 11. Click on this link to try out Calibre now!
Must Read:
2- Adobe Digital Editions
Adobe has always been at the forefront of developing software that is aimed at creating and working with all types of content. So when it comes to reading ePub files, Adobe makes no exception.
This enables the app to resize images without suffering any loss in clarity dynamically, renders mathematical equations distinctly and enable users to read right to the left.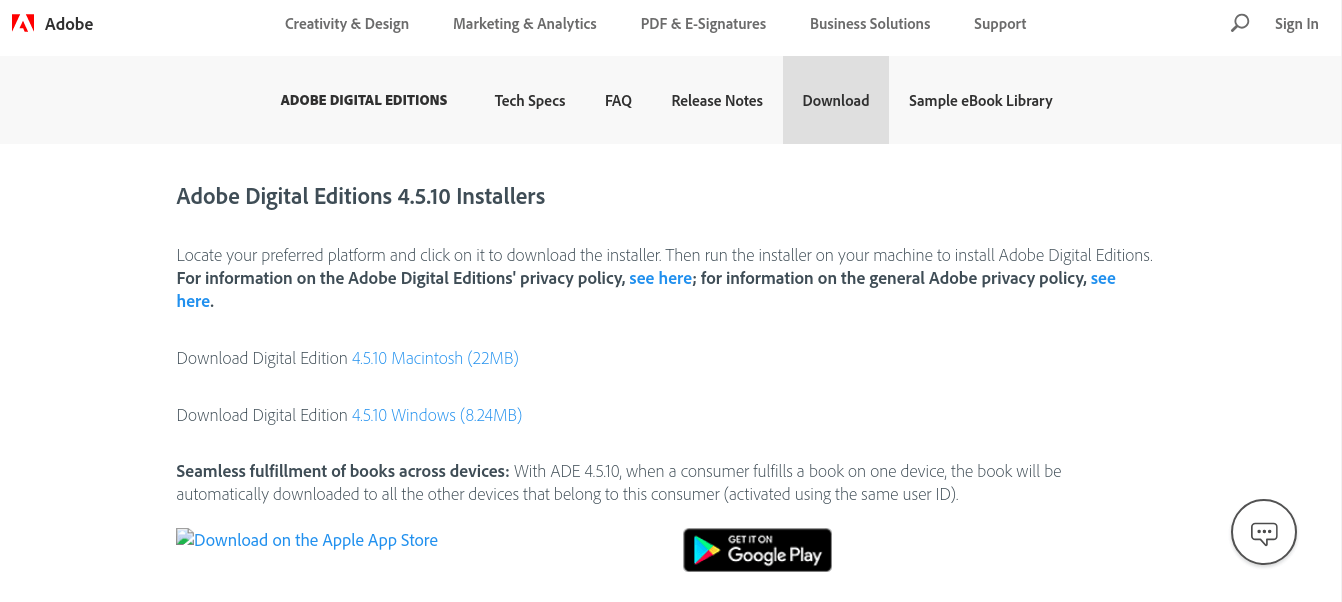 Adobe Digital Editions comes packed with the ability to rent or borrow books from your friends as well as public libraries, adds support for bookmarking, highlighting, storing notes, and much more. This best ePub reader application is supported by Windows 7, Vista, 8, 8.1, 10 and 11. Check also, best firewall for windows.
If you are looking for a user-friendly eBooks reading experience, try Adobe Digital Editions by clicking on this link.
3- Nook
From the world's largest booksellers Barnes and Nobles, Nook is an online book service and a digital store that lets you not only read ePub formatted books but buy them as well. Nook offers access to thousands of classics and syncs them on all of your devices.
The service gives users a 14-day trial period on subscription, during which, they can test out any eBook, comic or magazine that they want, at the end of which they can choose to buy the ones they are interested in.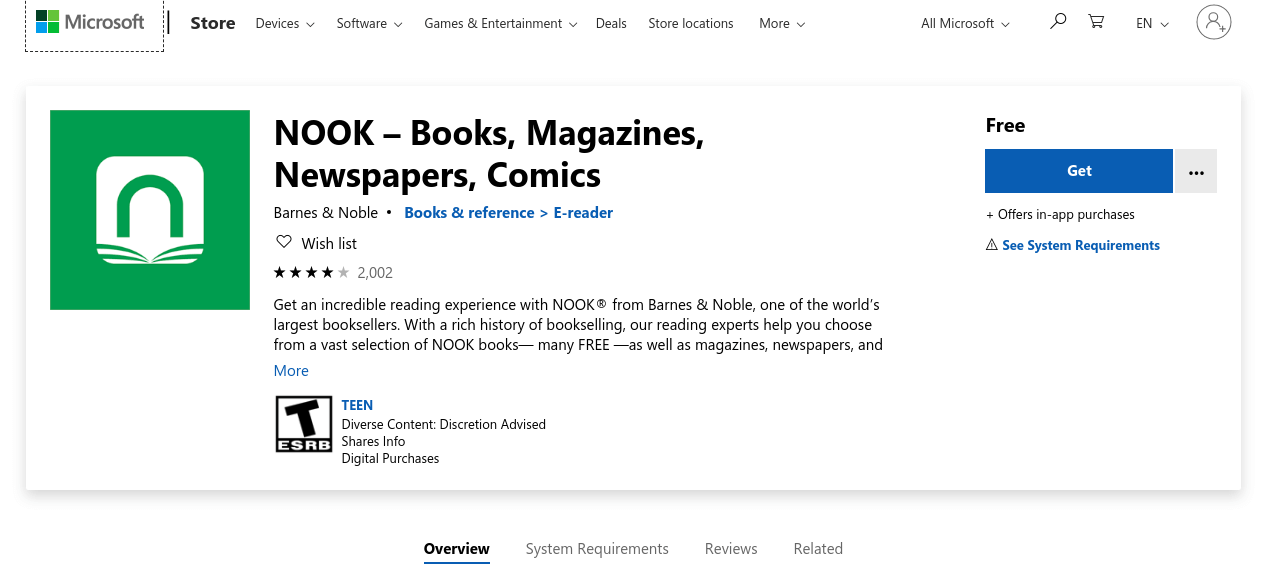 Nook offers integrated themes, backgrounds, bookmarks and allows users to customize their reading experience by switching between fonts and line spacing options.
Supported on Windows 8, 8.1, 10 and 11, Nook can be downloaded from this link.
You may also like- Garageband Alternatives For Windows
4- Bibliovore
Bibliovore is an ePub reader and library manager by Microsoft that incorporates Microsoft's OneDrive to provide cloud storage and online sync.
Bibliovore's strength lies in its management skills and organizational attributes allowing users having large libraries to manage books with ease.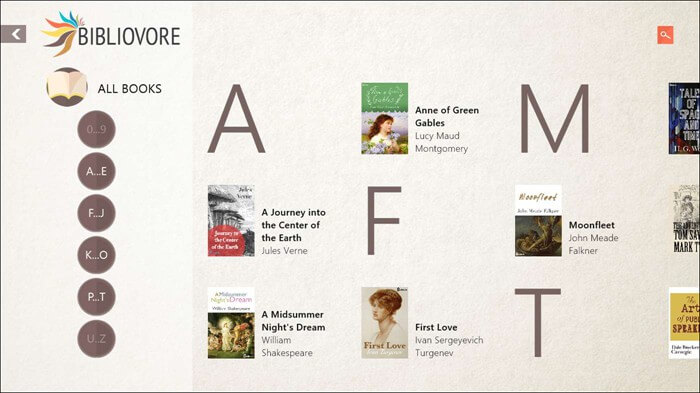 Some of the distinguishing features of Bibliovore are personalized bookmarks, day and night reading modes, theme bundles, extensive search options, font customizations (type, color, size, and space), organizing book with multiple volumes into series and much more.
5- Freda
Freda stands out from the rest of the best ePub reader on this list based on how much of a native Windows UI it represents. It is also unique in that it supports HTML formatted documents besides support for TXT, FB2 and EPUB format.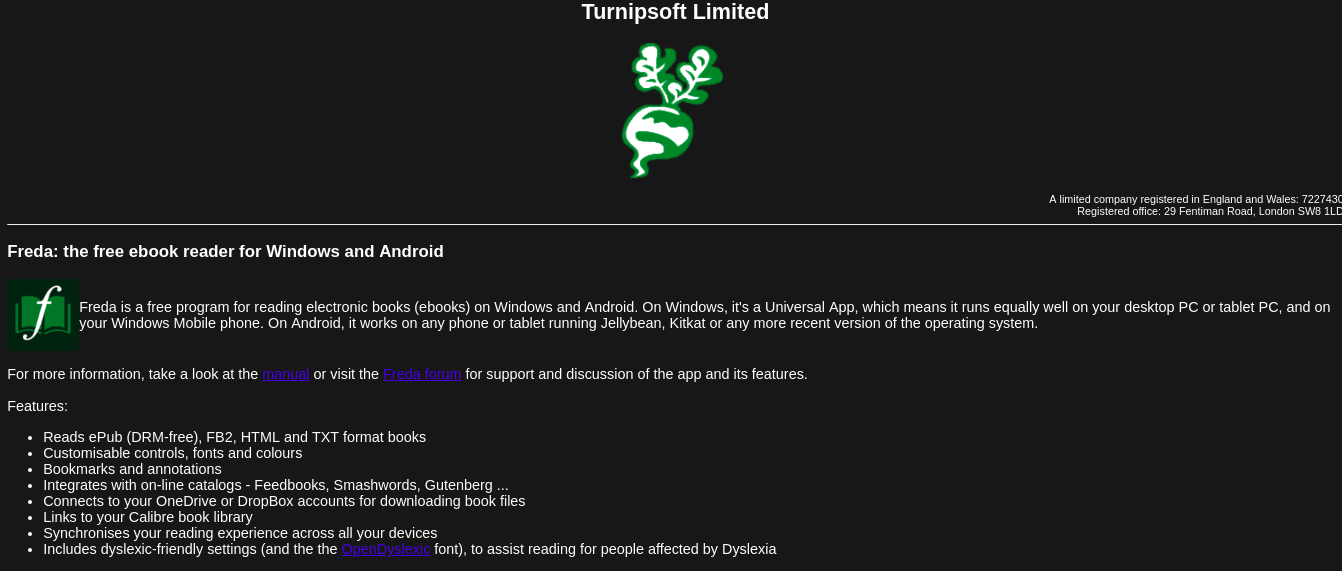 Bookmarks, annotations, highlighting, customizable background color and fonts are some of the features that come equipped with Freda. Text-to-speech is another feature that sets Freda apart from its ePub reading counterparts.
Supported by Windows 8.1 and 10, Freda comes in two versions – a free eBook reader app with ads or a 2$ ad-free version on the Microsoft app store.
6- Bookviser
Bookviser offers a unique interface that gives users a reading experience similar to interacting with a physical book. The UI gives you the impression that you are flipping through the pages of an actual book instead of a digital ePub document.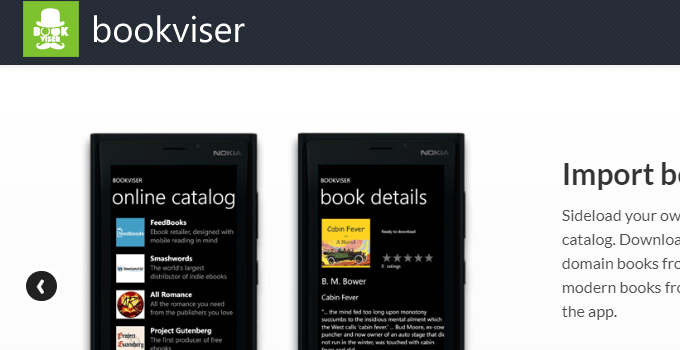 Public catalogs such as Smashwords offer downloadable free classics using this best ePub reader. A progress tracker keeps you updated on how much of a book you have finished reading.
Themes, dictionary support, adjustable brightness, translation support and note highlighting are some of the features that come bundled with the application. Bookviser is free to use and is completely ad-free. Download it from this link.
7- Kobo
Along the lines of Nook and Kindle, Kobo is a Windows best eBook reader that offers a marketplace with support for EPUB and EPUB 3 formats. Usual features like bookmarks, highlighting, themes and progress tracker come equipped with the reader.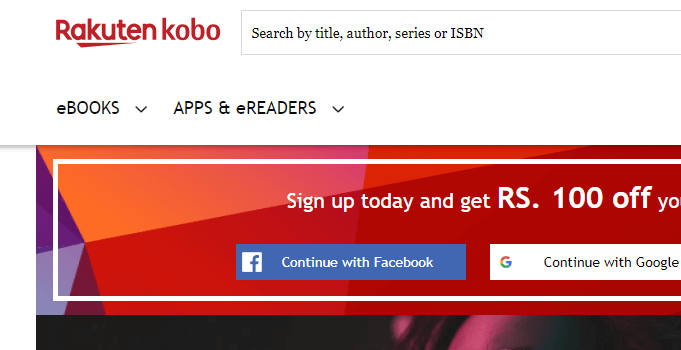 What sets Kobo apart from its contemporaries is its store which allows users to browse over 5 million eBooks, comics and classics, all synced across every device which supports Kobo. The platforms supporting Kobo are Windows 8.1 (ARM, x86, x64) and Windows 10.
If you wish for a massive library of books and a user-friendly UI, download Kobo for free from this link.
Must Read: TubeMate For PC
8- Cover
The cover was primarily developed for reading comic books on Windows devices, but since it supports the EPUB format, it has found its way into our list. Cover handles formats such as PDF, RAR, CB7 and much more reasonably comfortable.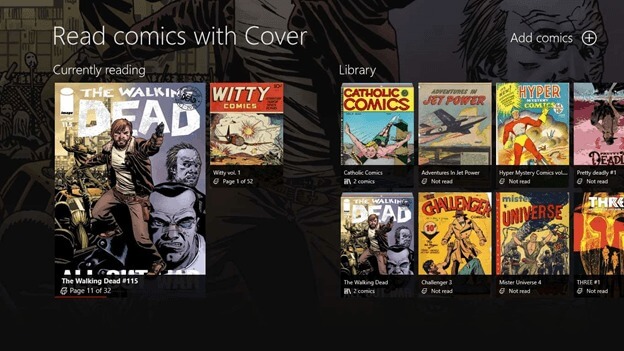 The free version lets you store only a limited number of books which can be extended with in-app purchases. The app offers single and dual page view, day and night mode and background color adjustments. Its support for comics ensures that it can handle image-rich documents very well. Check also, Android emulators for windows.
If you are into manga and comics, give Cover a try by downloading it for free from the Microsoft app store.
9- Icecream eBook Reader
Developed by Icecream apps, this ePub reader is a full-fletched and well-designed application aimed at reading and editing eBooks. Formats supported by Icecream eBook Reader are mobi, FB2 and so on.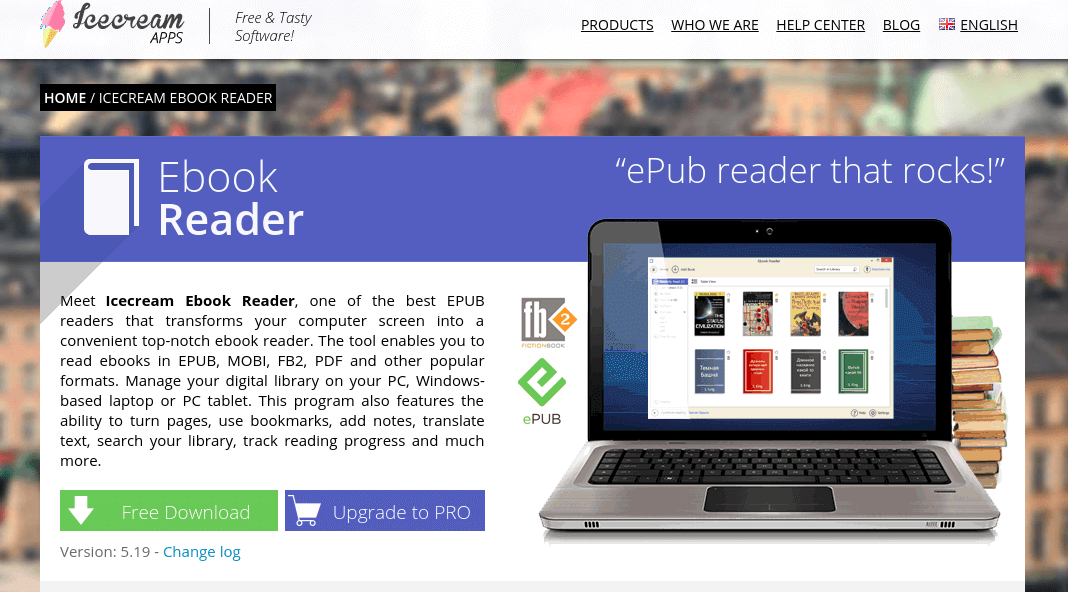 It features a night mode, support for full-screen viewing, exceptional search capabilities, breezy page turning effects, support for progress tracking and many more. The reader also has provisions for multiple languages.
The application comes in two versions – a freeware with ads and an ad-free Pro version for 19.95$ both of which can be downloaded from this link.
You may also like: 25 Best Rainmeter Skins For Windows
 10- EpubReader
EpubReader is a premium eBook reader that allows users to manage their local library as well as fetch books from online repositories like Project Gutenberg and Smashwords. It also provides for the smooth transfer of your entire library onto an SD card or OneDrive.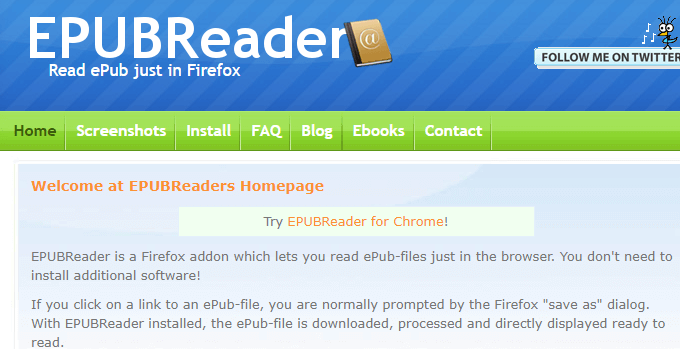 The app offers full touchscreen support for Windows tablets and has customizability options when it comes to fonts and background themes. A progress tracker is a nifty touch to the already feature-packed reader. EpubReader is supported by Windows 7, Vista, 8 and 10. Also, you can download Xbox one emulator for windows.
The reader is priced at 2.49$ and can be purchased from this link.
Wrapping Up
Well, that's all for our list of the ten best ePub reader for Windows. You can choose from the list depending on your needs and preferences; there might just be something for you.
While we agree traditional reading might have diminished a bit, digital books are on the rise. The above-listed ePub reader serve as an incentive to pick up a digital copy of your favorite book and start reading!