Are you looking for sites to create avatar cartoons online? Today, I will share the 10 best avatar maker websites to generate cartoons, sketches, and more. Whenever you are accessing the internet to use your favorite websites and apps, almost all of these applications require you to log in with a user account.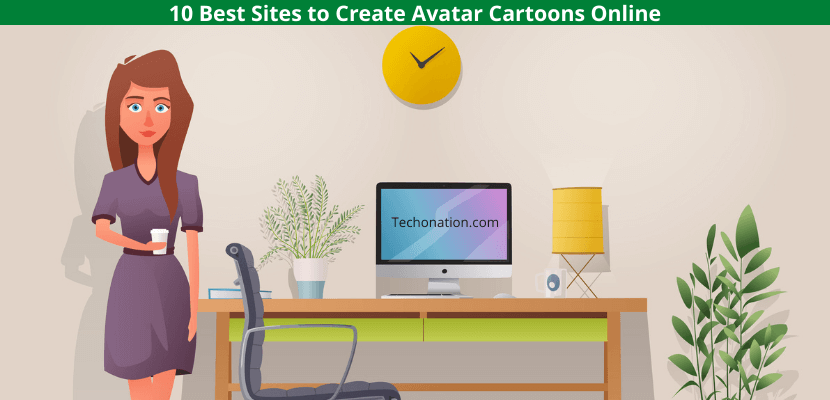 Such user accounts save your data, usage patterns, and personal information. This can include personal data like name, age, and even your profile picture.
But since not everyone wants to upload their face on every website and app, uploading an avatar cartoon instead can be an excellent idea for many. However, because not all websites and apps have their avatar creator, you may have to use a third-party one.
Regarding the same, I am here with the 10 best sites to create avatar cartoons online. You can check out this article until the end, find all the details of these websites, and make the perfect avatar cartoon online to protect your online privacy.
Must Read: 7 Best Car Customization Sites
What are Avatar Cartoons?
While we have already discussed that avatar cartoons should replace your profile
picture
, you may want to know more. Unlike other images you may upload, your avatar will be unique. More importantly, it will be based on your face or the character you want to create.
This is because you can make all sorts of highly detailed customizations to your avatar. These are human characters where you can adjust every small detail like the eyes, nose, mouth, face, hair, and much more. With these, you can easily create a unique avatar cartoon that matches your face and represents you.
10 Best Sites to Create Avatar Cartoons Online
After checking about more details regarding avatar cartoons, you may also want to create one. But as mentioned earlier, such avatar cartoons are made by adjusting many small details. Hence, not all avatar cartoon sites will offer the same number of features and customizations.
Therefore, if you want to pick the right one, you can go through the 10 best sites to create avatar cartoons online given below. These sites also have significant features and options explained below to help you quickly pick the right one. I have also shared these 3D modeling software for PC.
1. Face Your Manga
If you are interested in Manga or Anime, then you will love the Face Your Manga website. As per the name, this website allows you to create manga-style avatars easily. You will find many customizations, including smaller ones like scars and face marks.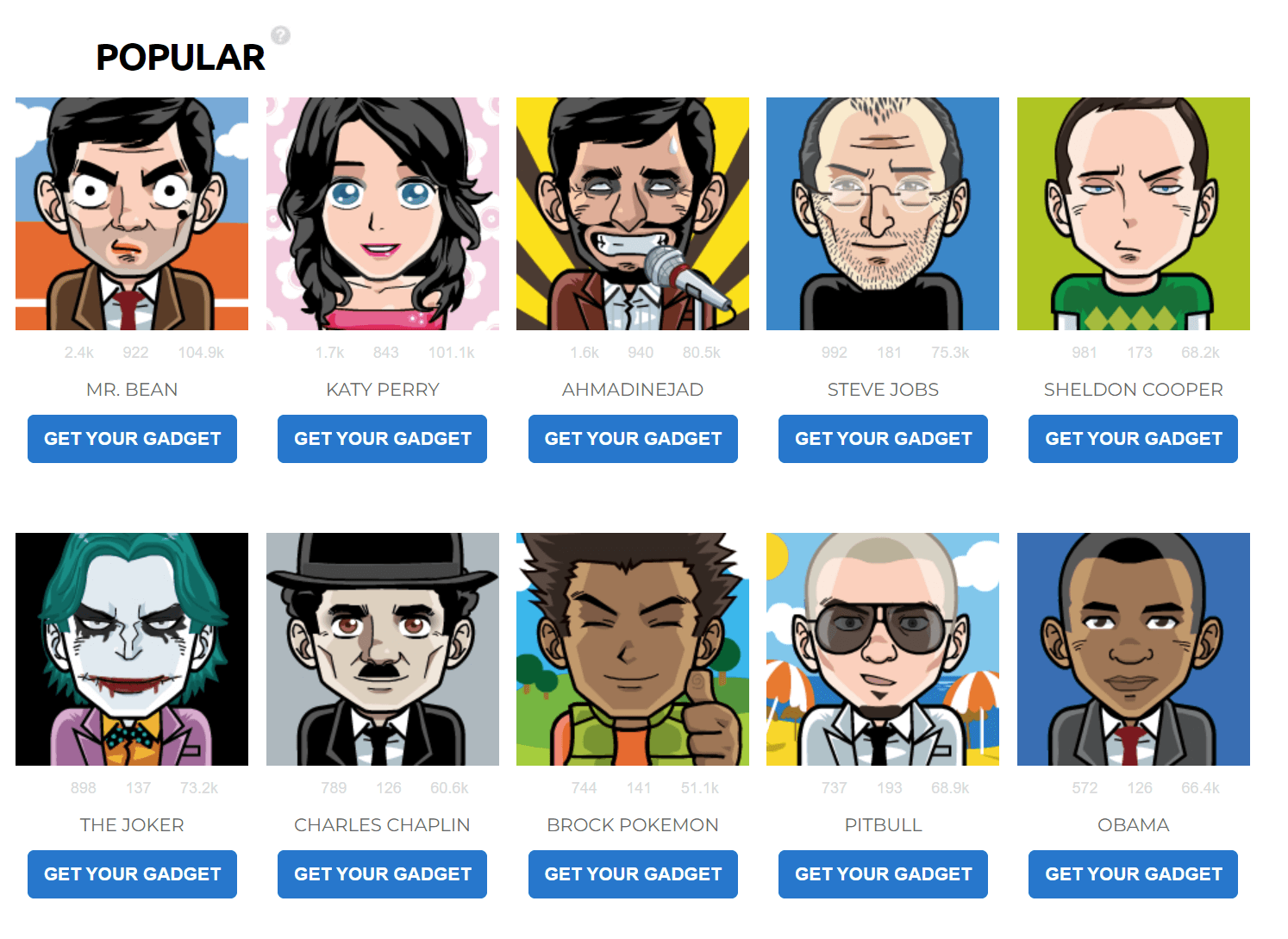 All these customizations can be modified by changing their colors to anyone you like. With these options, you can easily create a completely custom and unique avatar.
Visit- FaceYourManga
2. My Blue Robot
My Blue Robot is one of the oldest options available when it comes to the sites to create avatar cartoons. While it might not offer all the latest and advanced modifying options, it can still be an excellent option for many. This is primarily due to the user interface that this website offers.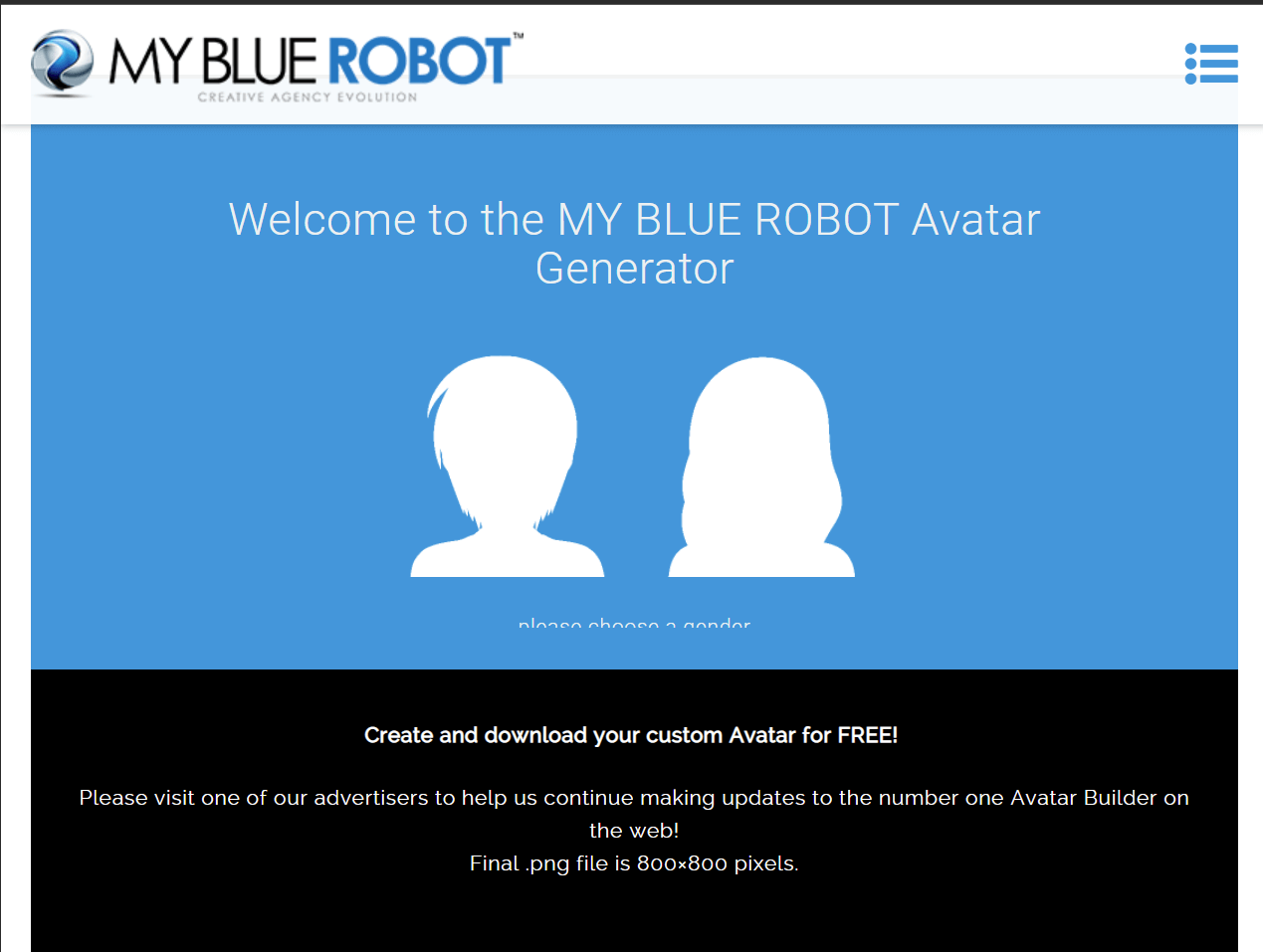 Even if you are new to avatars, you can still easily make one using My Blue Robot. Apart from looking great, the user interface of this website is also perfect and easy to navigate. The site keeps adding new design elements now and then.
Visit- MyBlueRobot
3. Gravatar
While most other avatar maker sites are made for casual and fun designs, Gravatar is used for professional usage. It is primarily used by bloggers for creating their bio and profile. Once you have created your Gravatar profile, it will be displayed on all of your blogs, websites, and articles, making it perfect for most.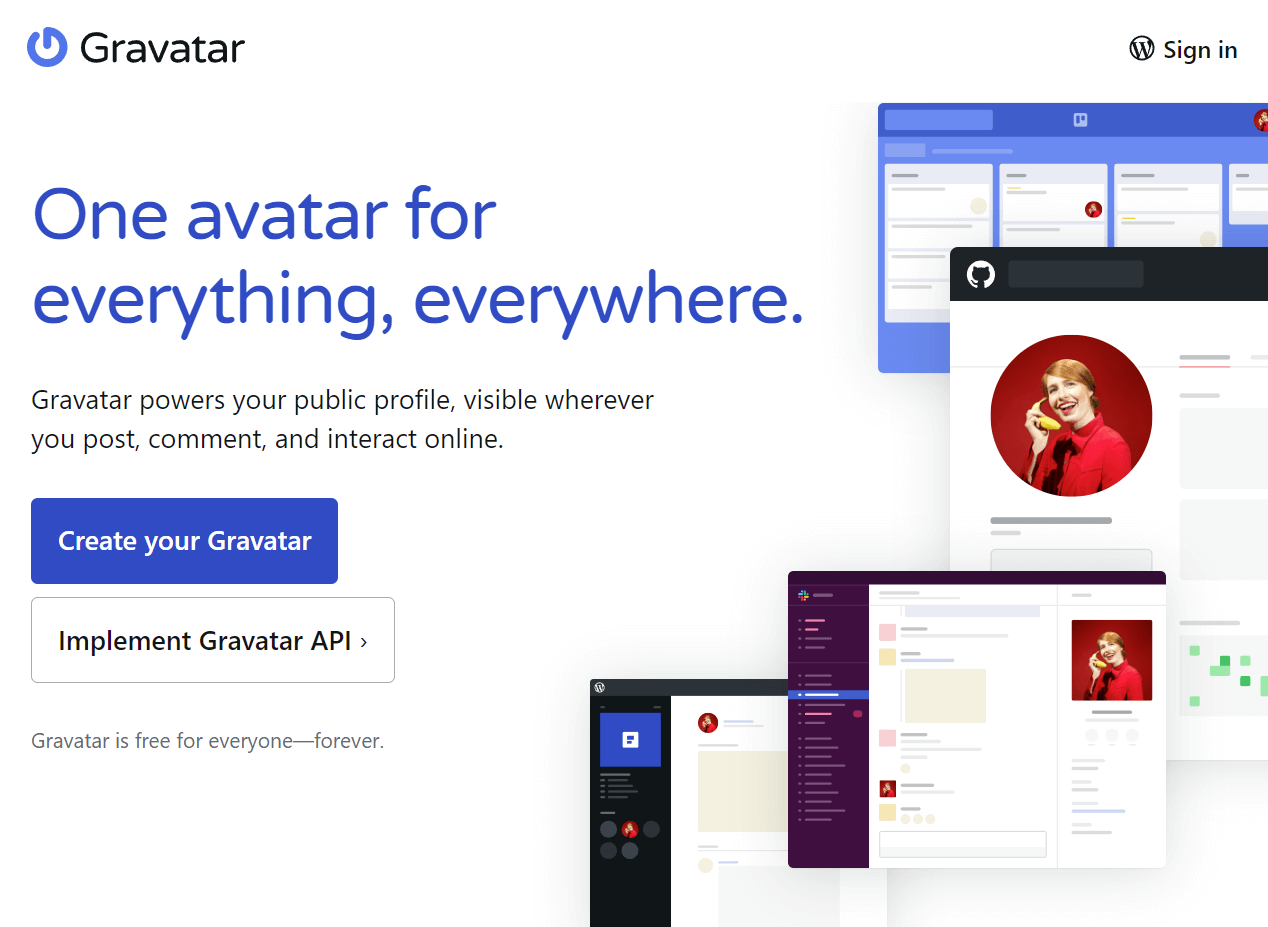 Apart from creating a professional-looking avatar, this site is also perfect for adding your social media profiles on your Gravatar bio for easily sharing with others. You can easily link your email accounts with Gravatar.
Visit- Gravatar
4. Cartoonify
Just per the name, Cartoonify is a site to create avatar cartoons that is perfect for those who want an artistic cartoon-themed design. Using this free-to-use website, you can easily create high-quality cartoon-style avatars.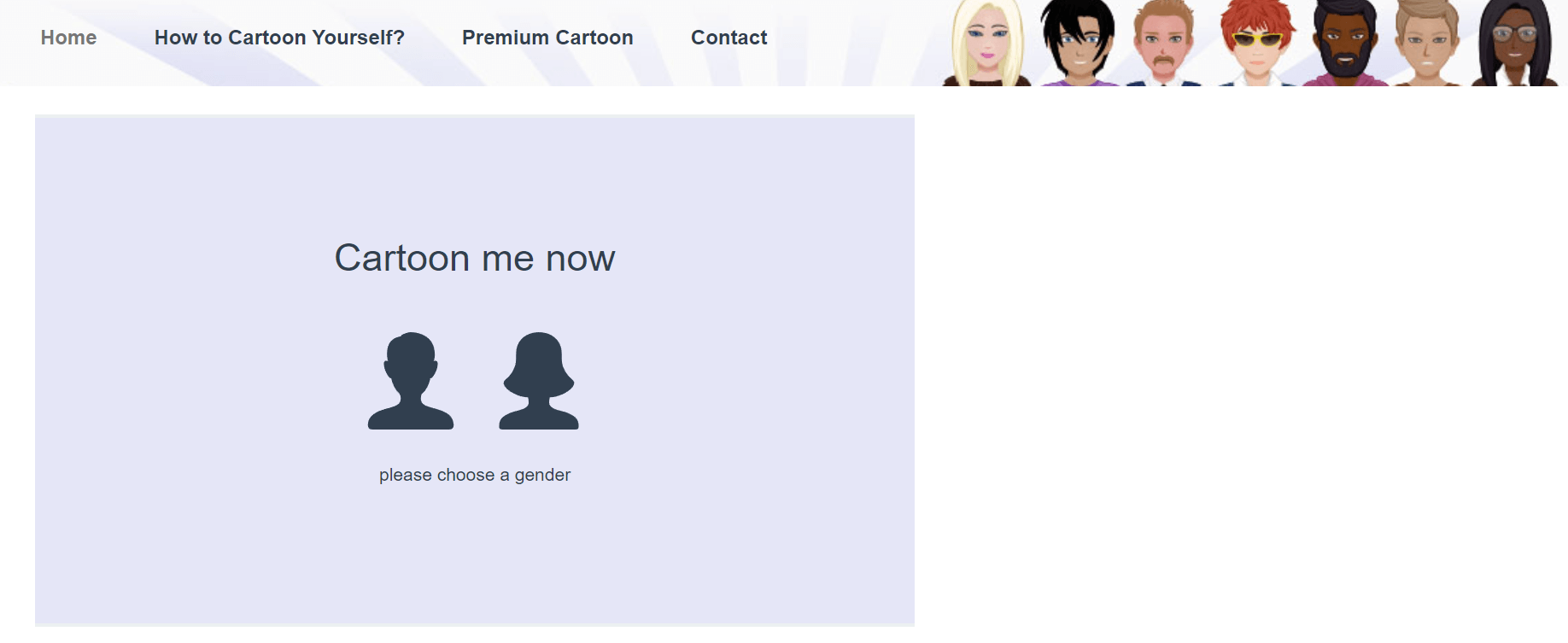 And the best part is that it is pretty fast and easy to use since you can create an avatar within seconds. Those of you who wish to create something advanced and detailed will be glad to find a total of 300 customization elements.
Visit- Cartoonify
5. Pick a Face
Unlike most other avatar creators, which require you to create your avatar on your own, pick a face offers many prebuilt avatars. Not only can you download and use these avatars directly, but you can also customize them.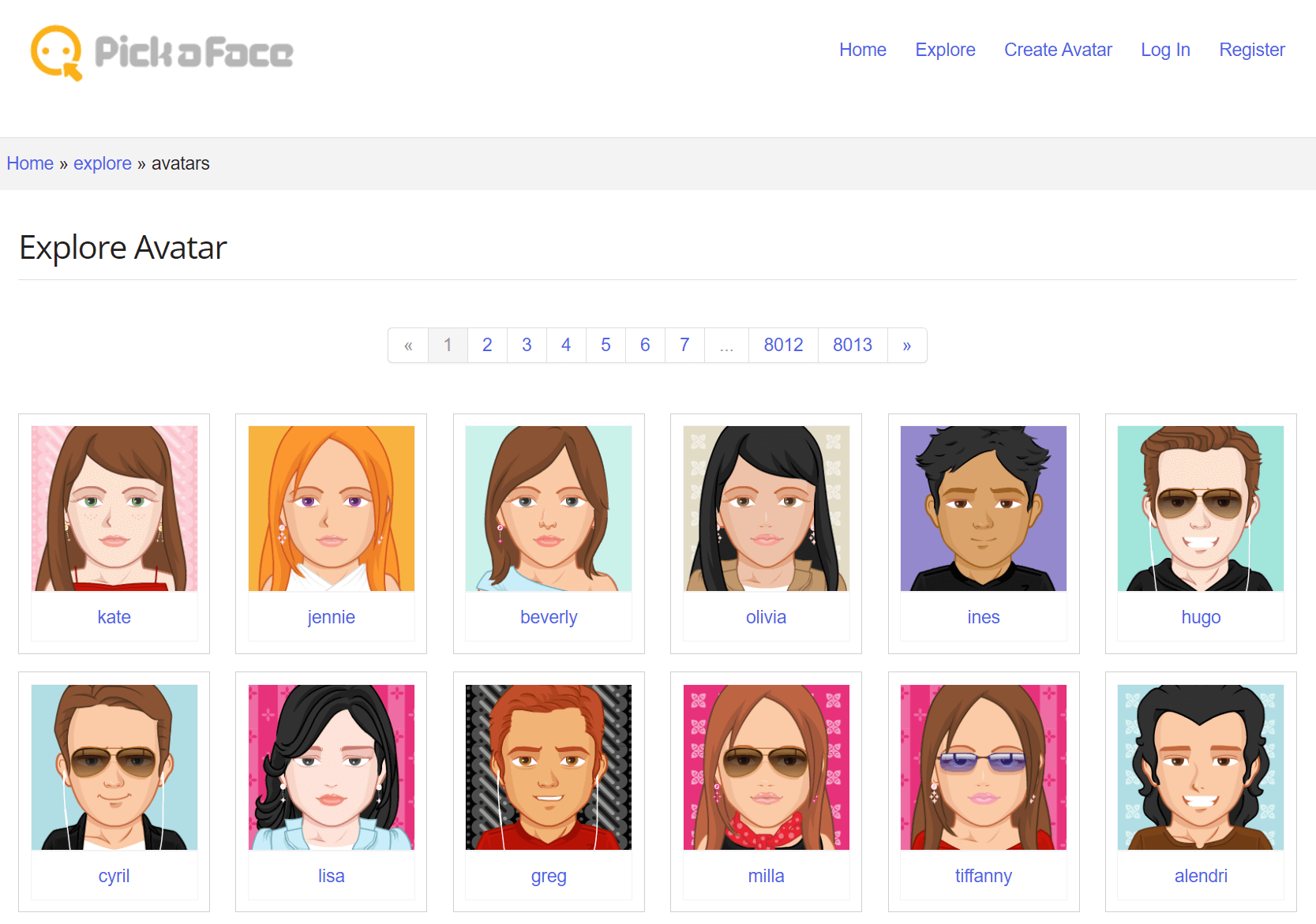 By doing so, you can save a lot of time while creating a custom avatar at the same time. Once you have created an avatar using Pick a Face, it allows you to edit the photo and apply filters.
Visit- PickAFace
6.

GetAvataars
Even though GetAvataars is one of the more straightforward options on this list, it is still an excellent option for many. This will be perfect for you if you are looking for something quick and simple. Unlike other sites which offer multiple menus for each customization, GetAvataars offers drop-down menus for all of them.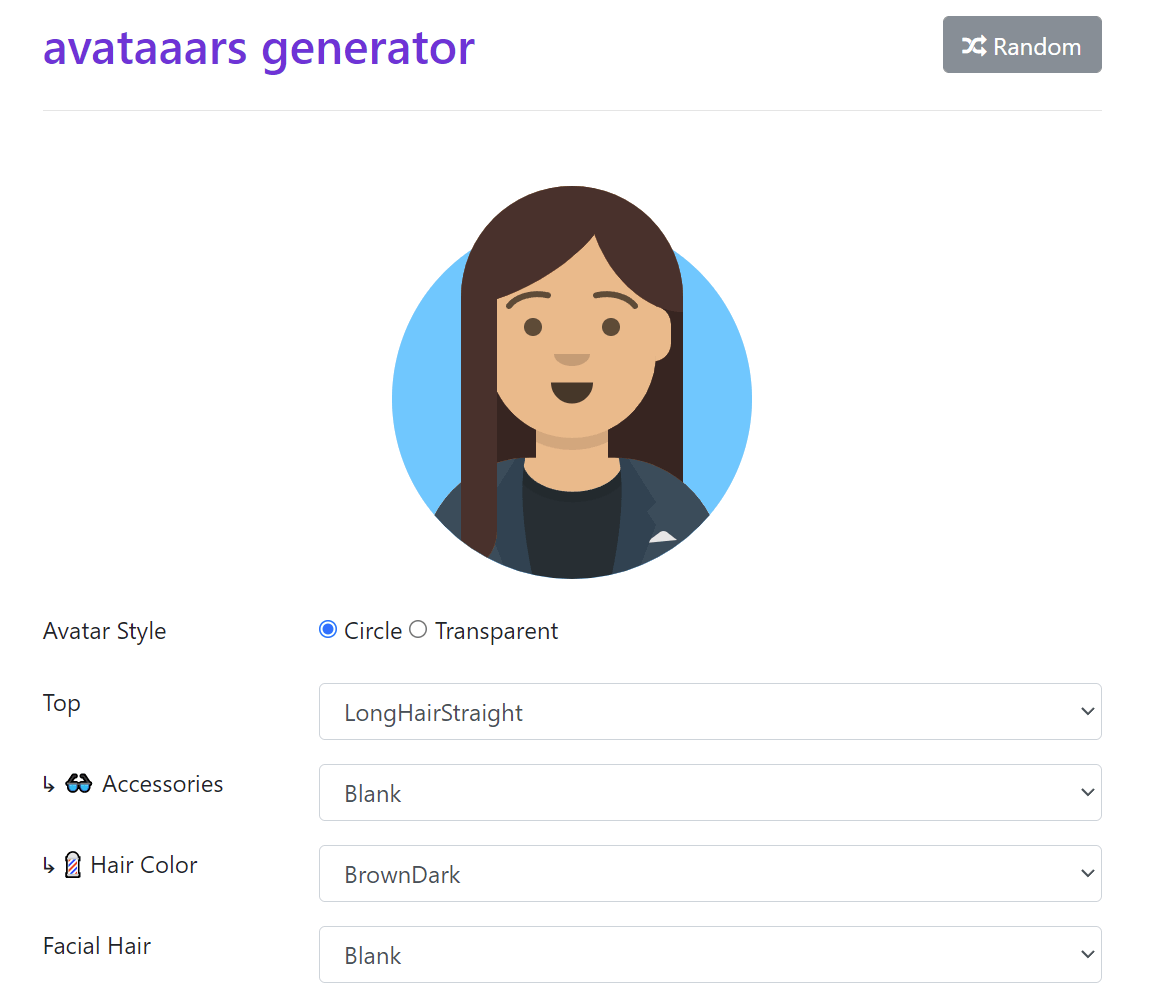 You will also find a randomize option on this site for making an avatar quickly and easily. Once you have created an avatar, GetAvataars will also allow you to adjust and change the background.
Visit- GetAvataars
7. Voki
Compared with most other websites to create avatar cartoons, Voki is much newer and offers users many more options. This is the best option for you if you are looking for a site with as many customizations as possible.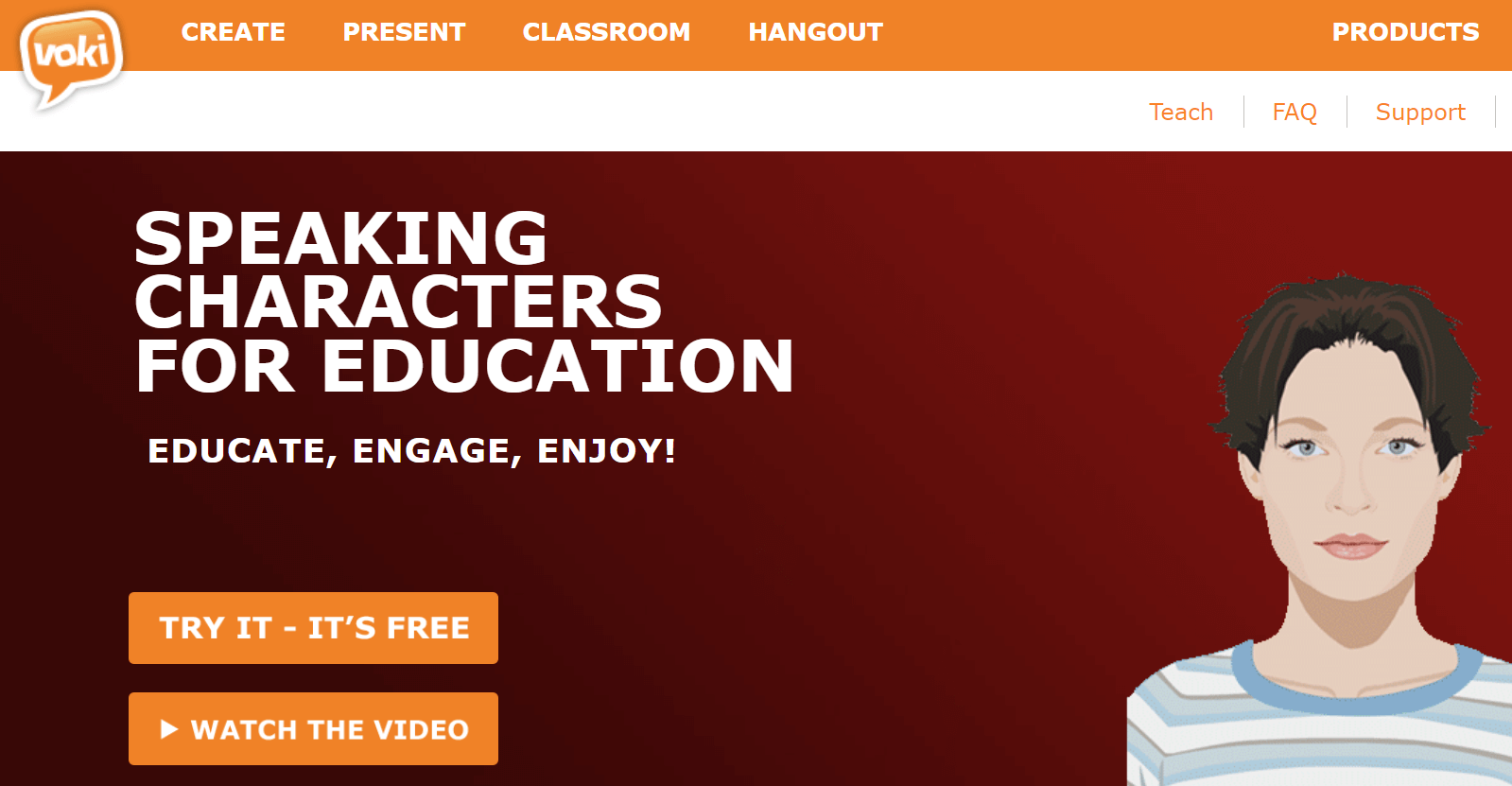 But the best thing about Voki is that once you have created the avatar of your choice, you can even animate it. This means that you can create videos and GIFs using Voki. Once created, you can share your avatar with others while being able to add your voice to it.
Visit- Voki
8. Avachara Avatar
Most avatar makers available out there only make an avatar showing the face. This is where the Avachara Avatar website proves to be much different and unique. For starters, this website creates a full-body avatar of your choice.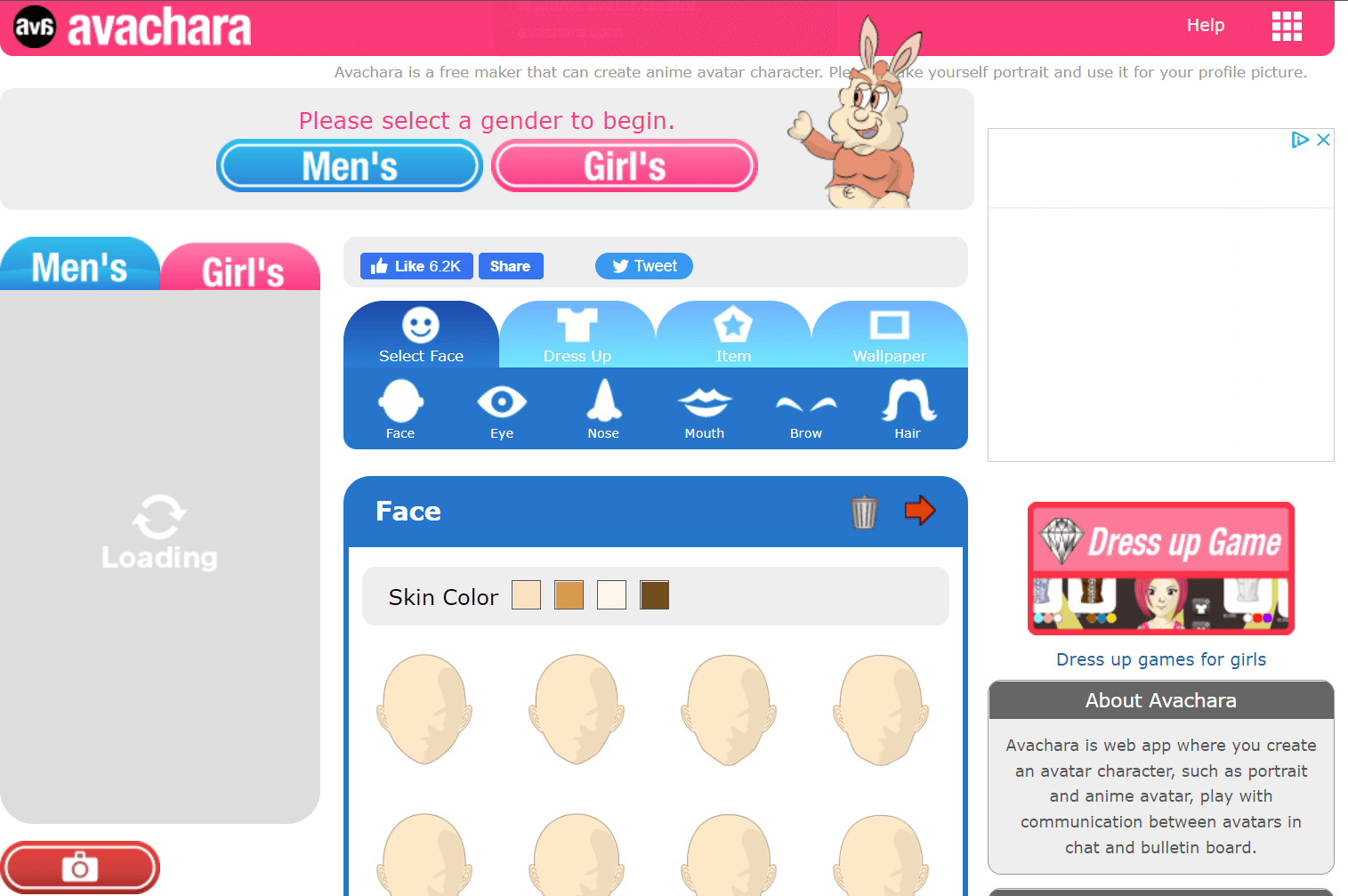 And not only does it allow you to adjust and change the face, but you can even change the clothing items of your avatar using this website. Apart from clothing, you will also find various accessories and smaller options to add to your avatar.
Visit- Avachara
9. Marvel Superhero Avatar
As you can most likely guess by its name, the Marvel Superhero Avatar website allows you to create a Marvel-themed avatar easily. But the best part about it is that it offers more than just the known Marvel superheroes.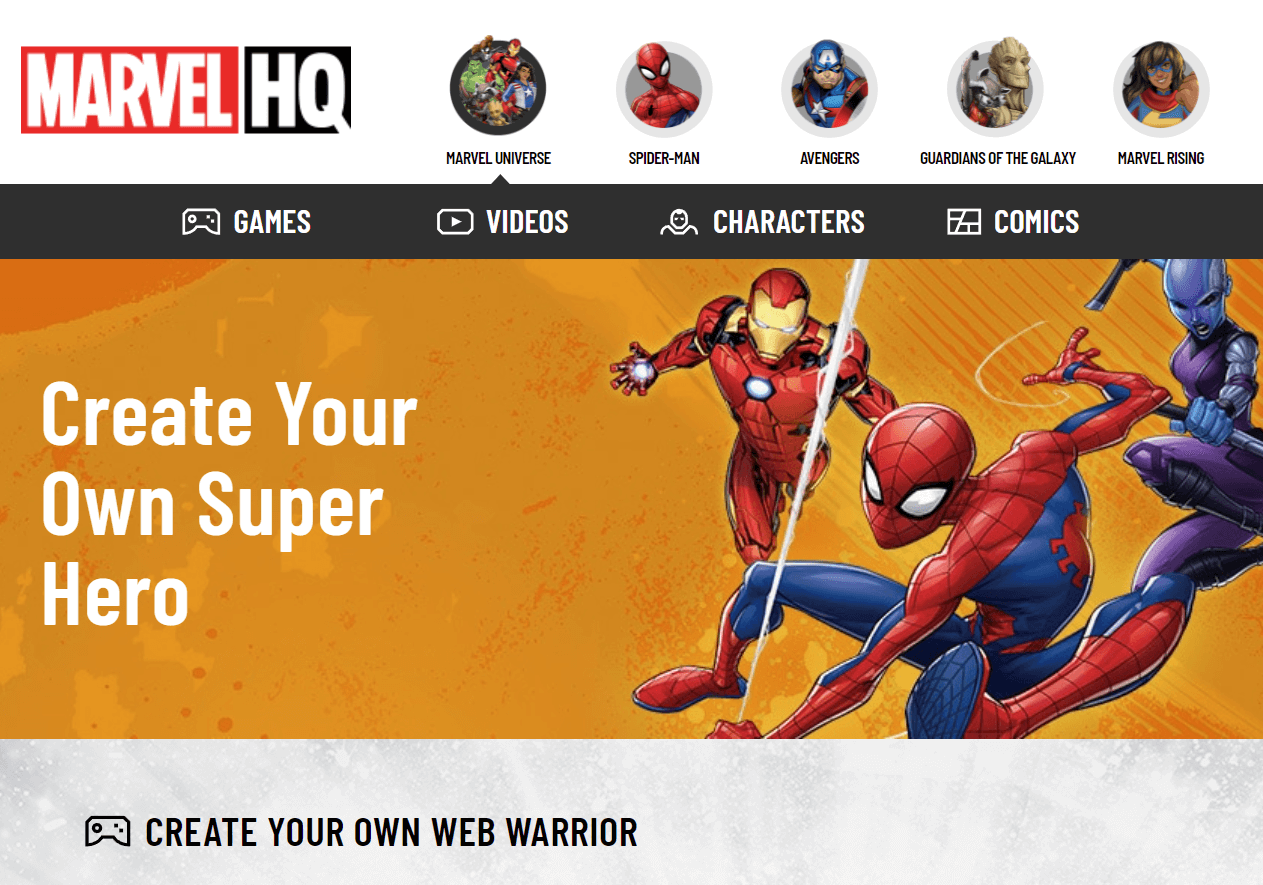 Instead, you can create custom Marvel superhero avatars using many of the Marvel elements offered by this website. You can also adjust the colors of these elements to create the avatar of your choice with ease.
Visit- MarvelHQ
10. Portrait Illustration Maker        
If you want to create an illustration like an avatar based on your portrait and your face, then this website is a perfect choice. And if you don't want to waste your time going through the large number of customization options offered by it, you can click the randomize button.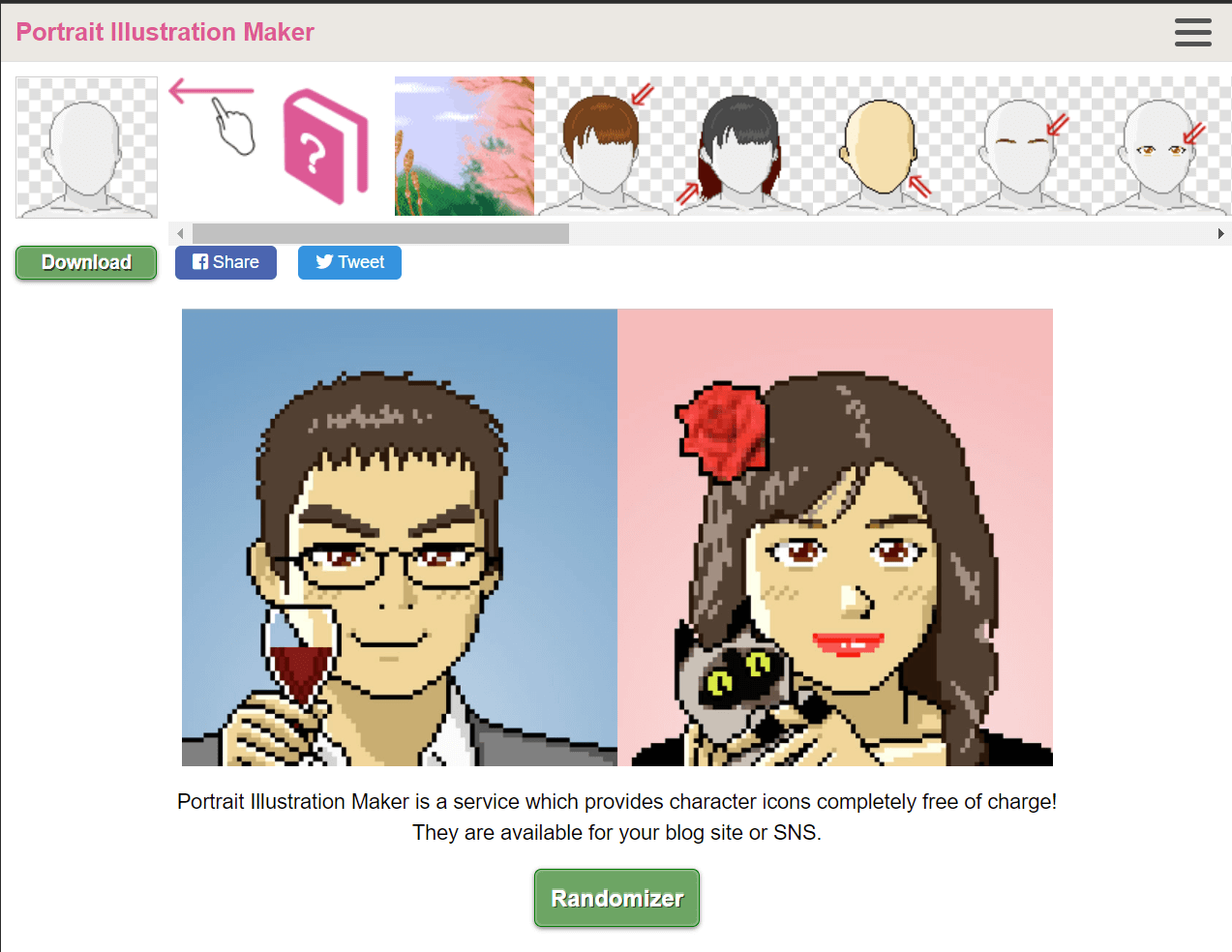 Doing so will automatically create a unique avatar cartoon for you that can be uploaded to any website. But if you want, you can further edit the automatically created avatar and use it as per your convenience and liking.
Visit- PIMaker
Must Read: 15 Best Roku Hidden Channels
Conclusion
If you are looking for a way to create user accounts online without using your picture, you can consider using an avatar cartoon. However, to ensure that your profile stands out even with an avatar, it is recommended to create your own.
Thus, I have already given this article the 10 best sites to create avatar cartoons online. I have also listed essential details and features of these avatar makers. If you liked any of the sites present above, leave your thoughts in the comments section below.