Are you looking for the best 3D modeling software to create the best 3D arts and level up your skills? If yes, you have stumbled upon the correct webpage.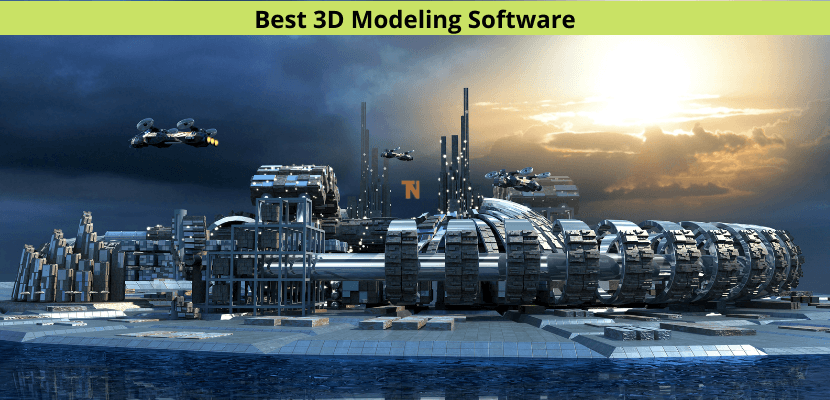 I will share a list of the 10 best 3D modeling software for Windows 11/10/8/7, Linux, and macOS with you in this article. The best thing about the software I've mentioned in this list is that some of these are entirely free. So, without any further ado, let's get started.
Creating a list of the best 3D modeling apps was difficult, mainly because there are hundreds of options to choose from. However, after testing many famous names, I picked the ten 3D modeler tools that are the best in the market.
Must Read: Best Beat Making Software
10 Best 3D Modeling Software for Windows, Linux, & macOS
While curating software for this list, I mainly focused on finding 3D modeling software that offers industry-standard functionality while making it easy to build 3D shapes and designs, both from scratch and existing models.
This list features some software specially designed for beginners, while others are for intermediate to professional level 3D modelers. I have also provided a short review of each software that will help you decide which 3D modeling app will be the right fit. So, here we go.
1. Blender
Blender is one of the most popular 3D modeling software with a massive user base. The best thing about Blender is that it has a gigantic community, meaning you can easily find thousands of video tutorials, blog articles, forums, groups, and more that can help you become a professional 3D modeler.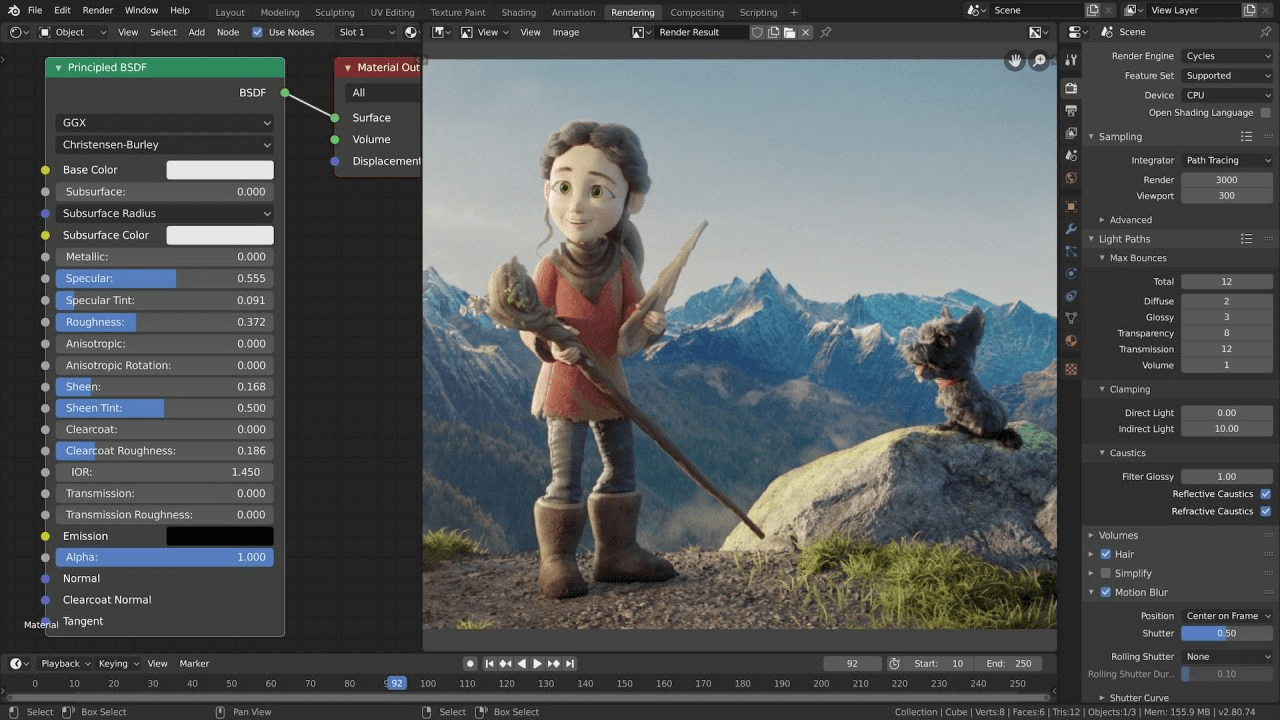 Blender is a popular 3D tool because it is an open-source graphic designing tool capable of making animated films, 3D models, visual effects, interactive models, and virtual reality. Another perk of being an open-source software is that it is free, even for commercial use.
The earlier released versions of Blender used to be a bit complicated. However, the development team has made the UI cleaner and more sophisticated, making it easy to use. Additionally, Blender supports Linux computers along with Windows 11/10/8/7 and macOS.
2. Autodesk Maya
Autodesk Maya is another top-rated 3D modeling app, mainly popular amongst mainstream artists. This software offers an unrivaled set of functions and tools that helps you turn your visualization into 3D models and designs.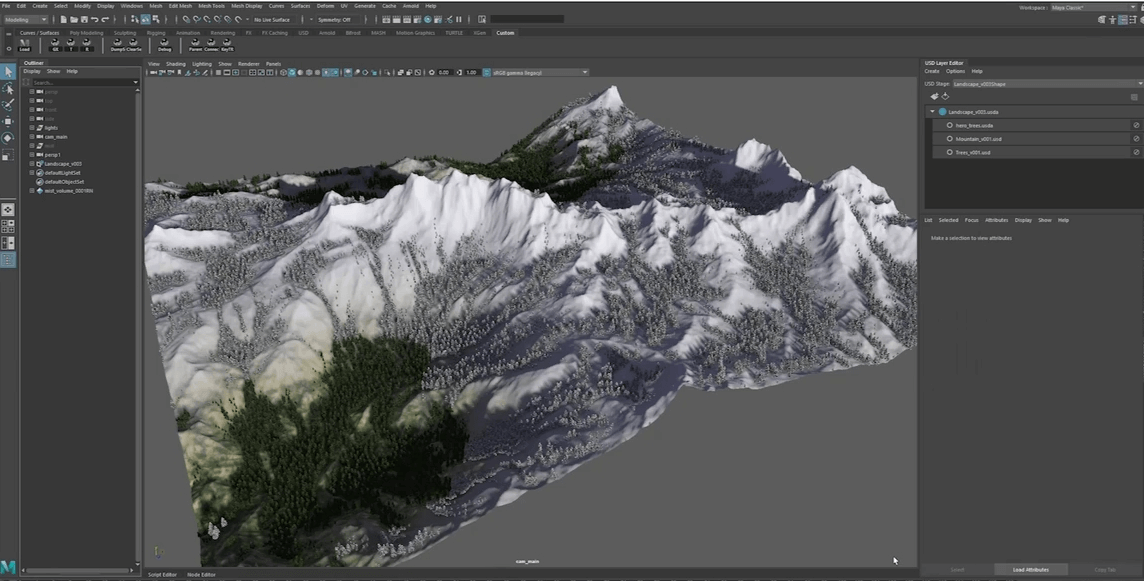 That said, Maya is not a good software for absolute beginners. You can start with it to become good at 3D modeling, animation, and other stuff. But for that, you have to spend a lot of time learning its complex toolset and functions.
While there are many good things about Maya, such as its comprehensive toolset, ability to design almost anything, and more, it is pretty expensive. It costs you around $1785 a year for an annual membership, while if you opt for a monthly subscription, it will cost you about $255 a month.
3. ZBrush
ZBrush by Pixologic is an excellent 3D modeling software that can be used for sculpting and modeling. This is one of the reasons ZBrush is quite popular amongst artists who work with digital clay instead of parametric or mesh modeling.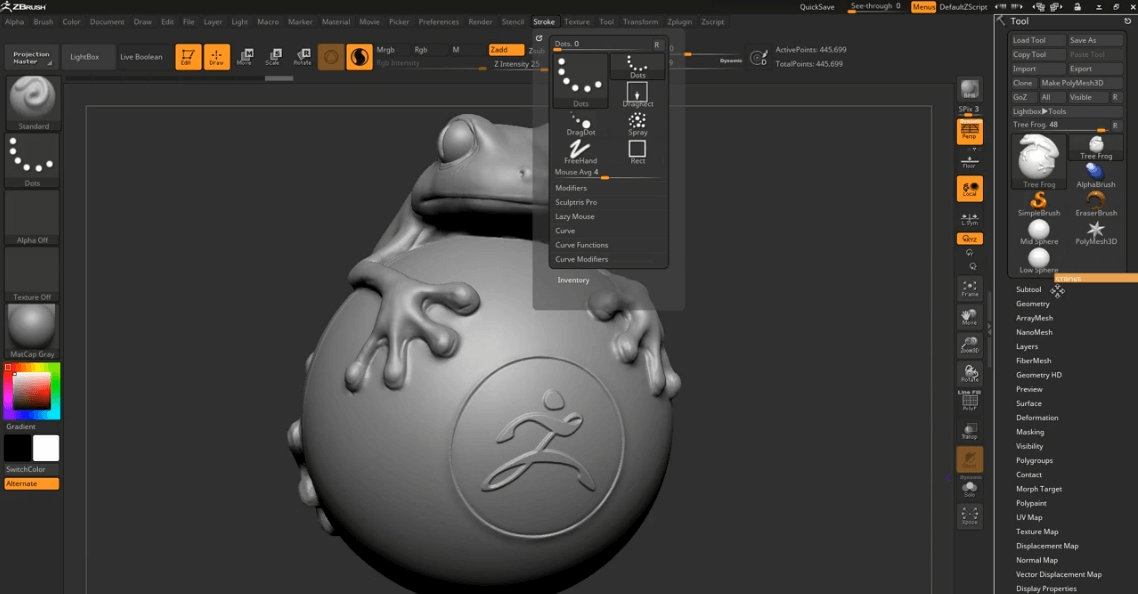 The user interface of ZBrush is quite detailed, with dozens of amazing tools. However, the user interface is quite intimidating for beginners, and again, this 3D modeling program isn't a good fit for beginners. You have to spend a lot of time learning how the toolsets and functions of this software work.
ZBrush is also quite popular amongst game designers. For example, games like God of War and Assassins Creed have ZBrush for animation purposes. Another good thing about this software is that it is affordable compared to Autodesk Maya. You can grab it at as low as $29.91 a month.
4. Cinema 4D
Cinema 4D is another powerful 3D modeling software on our list. It is pretty popular for its 3D tools, such as parametric modeling, polygon modeling, sculpting, etc. It is a perfect program for designing car parts, landscapes, film animations, game characters, etc.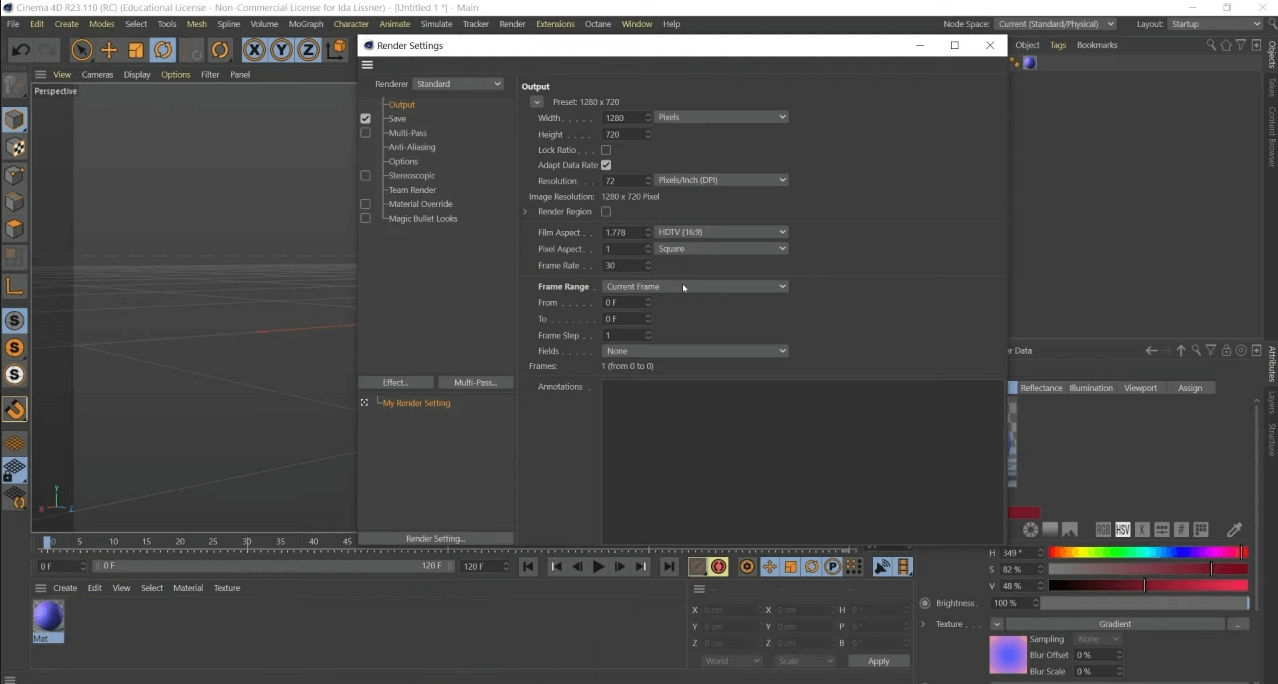 Cinema 4D is widely used for VFX in Hollywood movies. Some popular movies that have used Cinema 4D are Pacific Rim and Tron: Legacy. This can give you an idea of what this software is capable of.
Another good thing about Cinema 4D is that it is not difficult to use. You have to go through a learning curve, but the well-organized user interface and advanced features make it relatively easy for beginners. You can get Cinema 4D at as low as $59.91 a month.
5. Houdini
Houdini is a top-rated 3D modeling program widely used for VFX. This software excels in procedural generation and animation simulation. The node-based procedural approach of this software gives artists a simple overview of complex scenes, better control, and flexibility.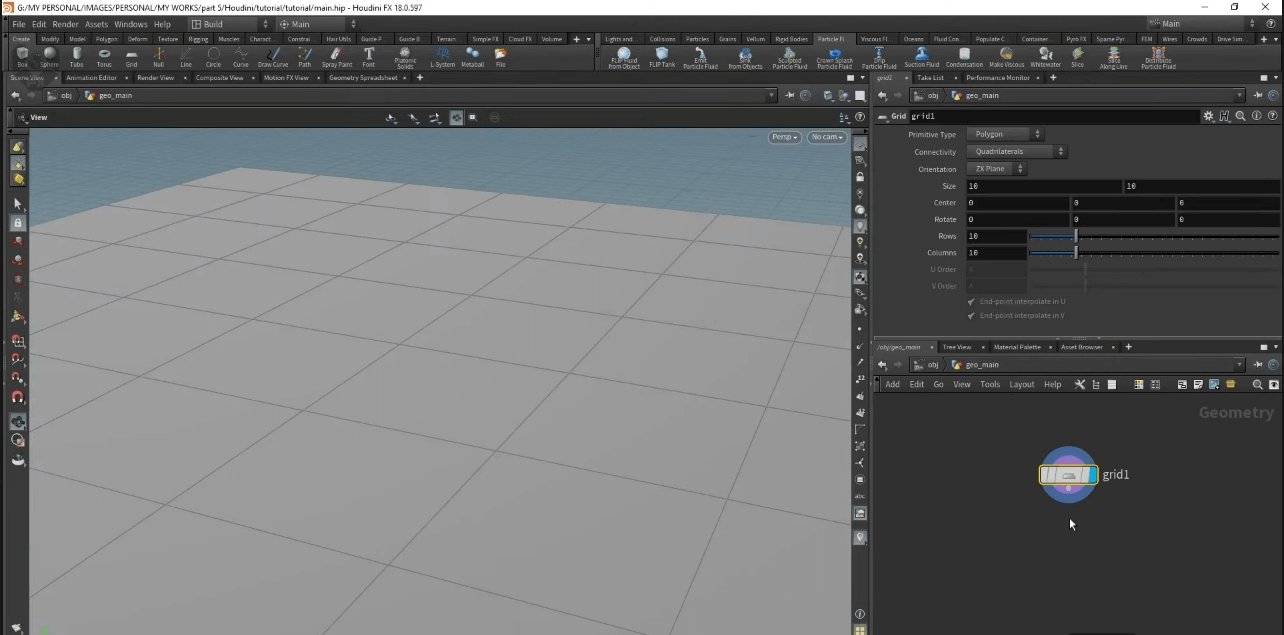 This software has been used in many feature animation films such as Frozen, Zootopia, Fantasia, Rio, and more. Houdini also allows you to use third-party rendering applications such as OctaneRender, Redshift, RenderMan, and others.
A Houdini Engine plug-in lets you use elements you have designed using Houdini on other 3D designing software such as 3DS Max, Cinema 4D, or Maya. It offers a free learning license for beginners for non-commercial usage, while the commercial license is available at just $269 a year.
6. 3DS Max
3DS Max is a top-rated 3D modeling software, earlier popular with the name Studio 3D. However, when Autodesk acquired it in the late nineties, they rebranded it with 3DS Max. Autodesk also introduced many new features that helped it become one of the best motion designing and visual effects software.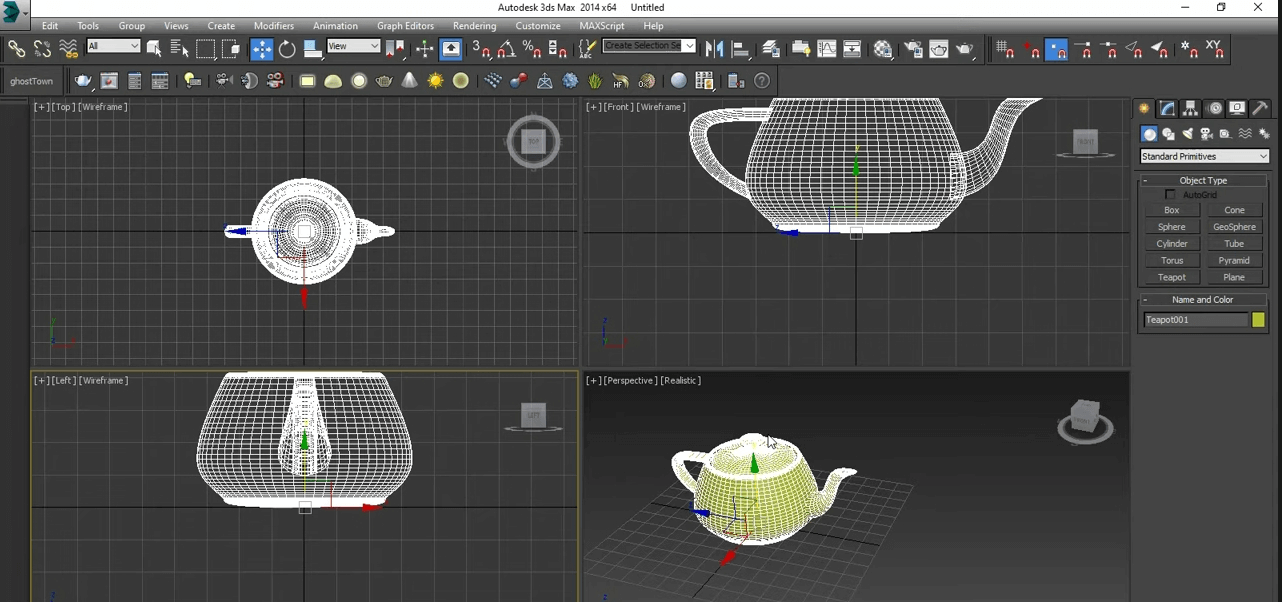 That said, 3DS Max isn't easy to use and is just not beginner-friendly. It is even one of the most challenging 3D modeling apps to learn. It has a very long learning curve, and it takes a lot of time to master its functions.
3DS Max is quite expensive as well. The commercial licenses are available for $225 monthly, $1785 yearly, or $5085 every three years. Another thing to note here is that 3DS Max is only available for Windows 11/10/8/7 PC. So, if you are a Mac or Linux user, you must look for other options.
7. Modo
Modo is a great program for beginners and intermediate 3D modelers. Modo isn't that popular in professional space compared to others, but it is pretty capable and powerful enough to consider.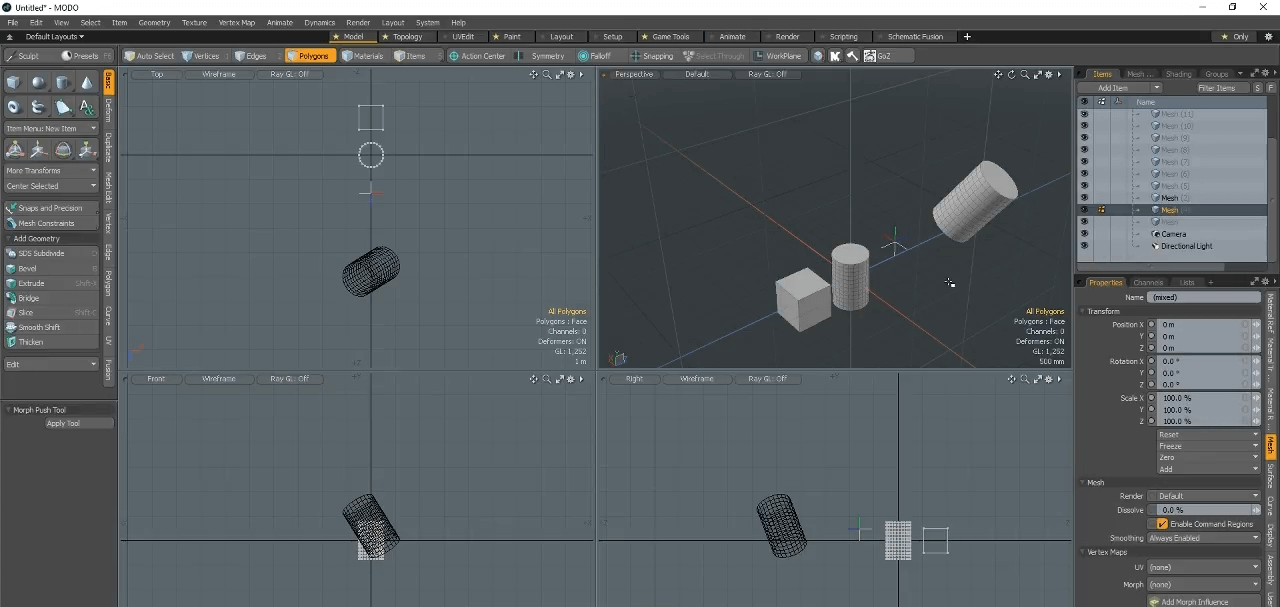 Modo is known for its clean and highly customizable user interface. It is a great tool, especially if you want to create polygon forms. This software allows you to create polygon forms using both procedural and directly available tools.
This software is available for Windows 11/10/8/7, macOS, Linux, and CentOS. So, you don't have to worry about the compatibility or availability of the software. Modo is also quite affordable compared to other 3D modeling software in this list. You can get it for as low as $462 for a year.
8. Unreal Engine
Unreal Engine is another excellent 3D modeling tool that can be a good choice for beginners and intermediate users. This tool is quite popular among game developers and creators because of its functionalities.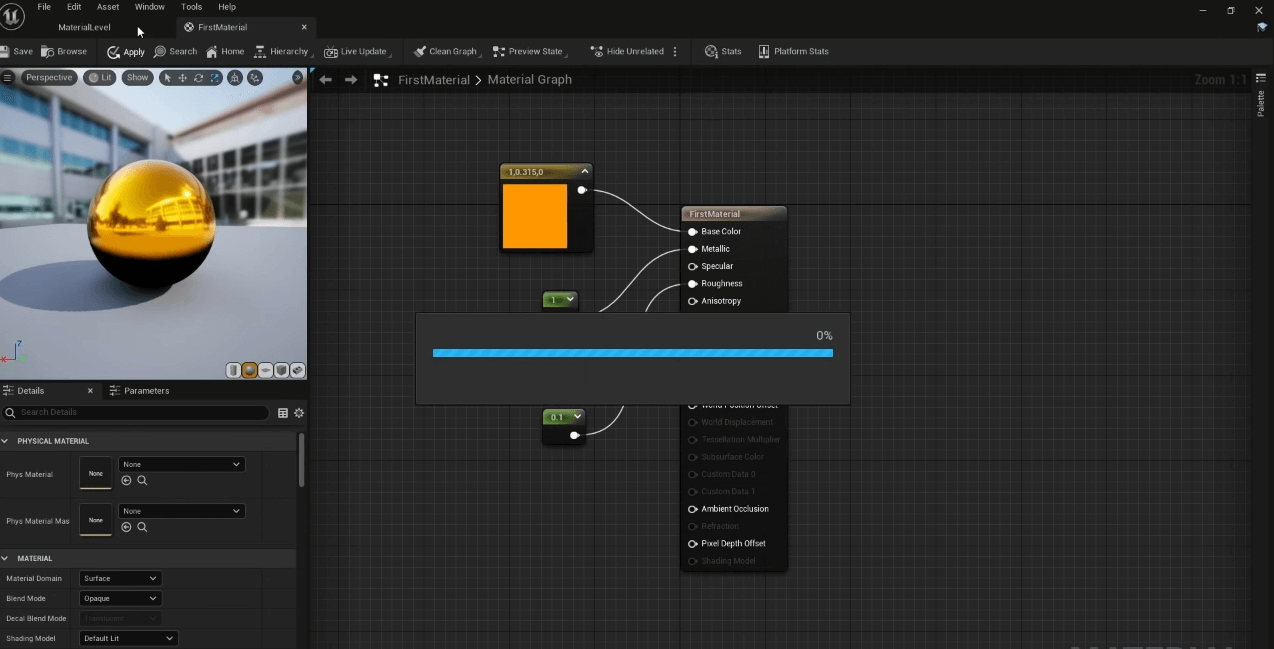 That said, Unreal Engine alone isn't as robust as other specialized software in this list, such as Maya, Blender, 3DS Max, or others. But the integration of Quixel makes it a great tool as you get access to Quixel's massive Megascan Photorealistic asset library.
You can easily drag and drop these assets to your Unreal Engine, making it a perfect software for designing the gaming world or interactive models. Another good thing about Unreal Engine is that it is free to use until the gross revenue reaches 1 million USD. Post that, you have to pay a 5% royalty fee.
9. Lightwave 3D
Lightwave 3D was once a top-rated software for sci-fi TV shows, but it didn't cope well with modern-day software and, therefore, lost popularity. However, NewTek introduced the all-new upgraded version of Lightwave in 2020, which has some great features.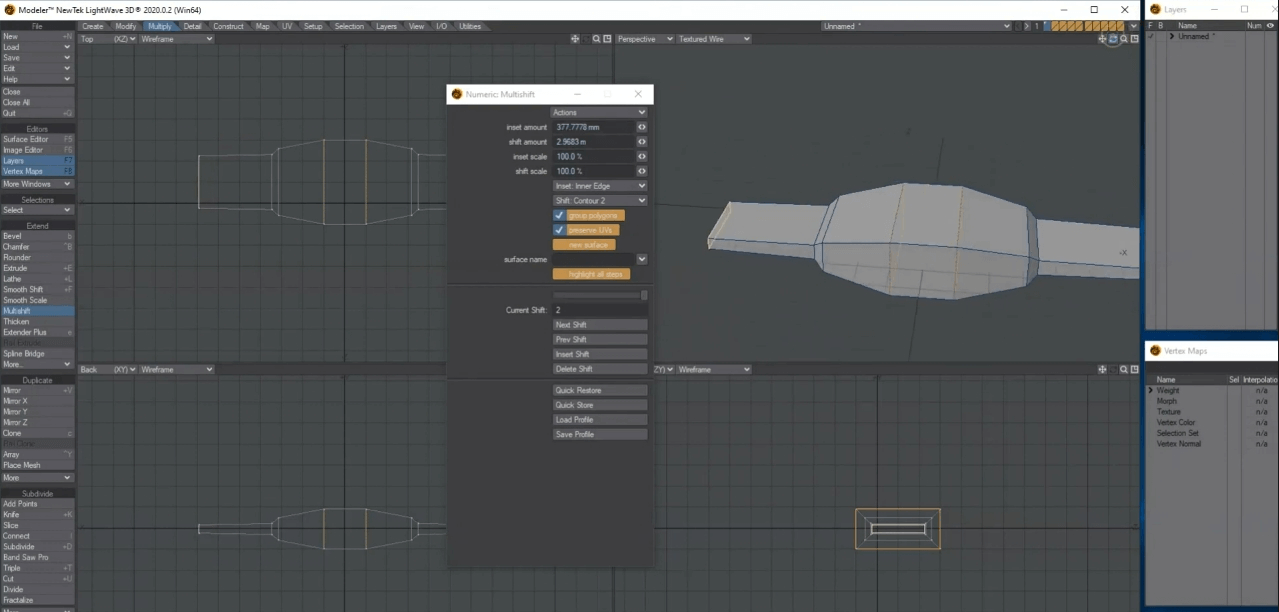 Lightwave offers two separate applications – Modeler and Layout. The Modeler can design 3D assets and models, while the Layout is used for texturing, lighting, rendering, animation, and more.
The upgraded Lightwave offers impressive features such as OpenVDB production tools, a redesigned motion system, and more. Lightwave 3D is available for both macOS and Windows OS.
Another good thing about the software is that you can get it for just $995 for lifetime access. If you are an absolute beginner, I suggest you start with Lightwave 3D because it is easier to learn than other software on this list.
10. Daz3D
Lastly, we have Daz3D on our list. Daz3D is an excellent software for those looking for free 3D modeling software. Earlier, this software was retailing at the one-time purchase price of $249, but the development team decided to make it free.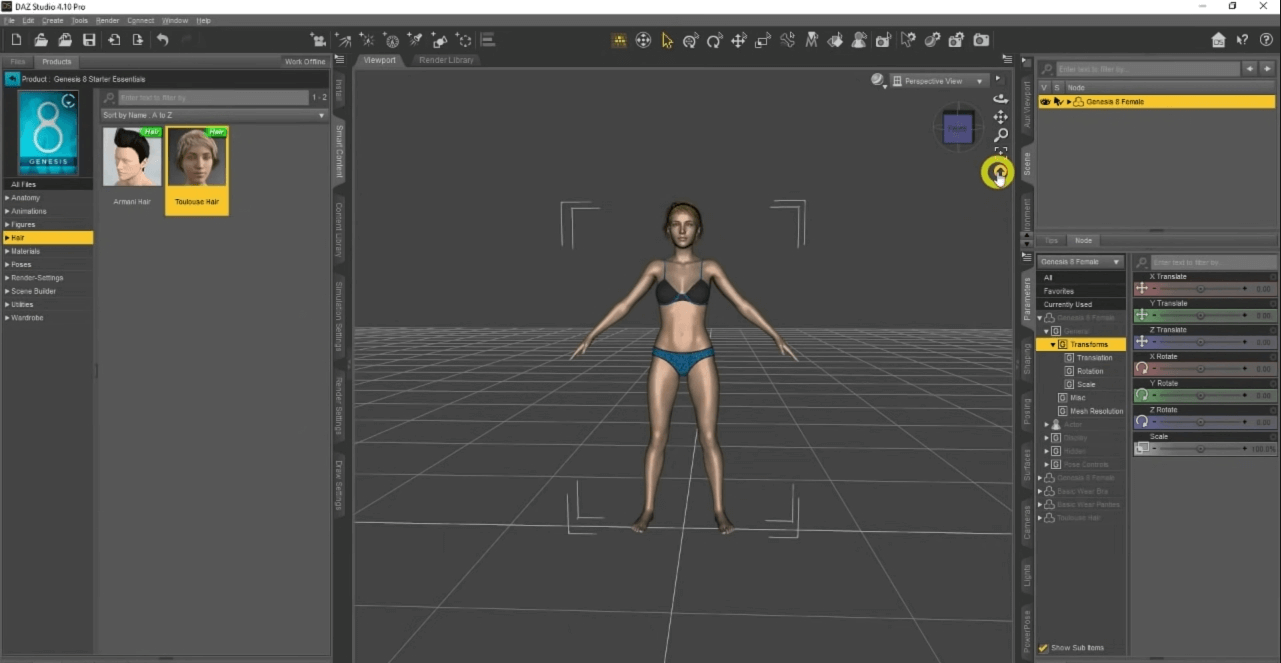 Daz3D provides a massive library of free and premium 3D assets designed by some of the best digital artists in the industry. You can easily use assets from this asset library to create characters and a 3D world for your games.
This software also lets you import content from 3D software such as Maya, 3DS Max, and more. The drag-and-drop user interface of the software makes Daz3D a perfect choice for beginners, intermediate designers, and modelers.
Must Read:
Wrapping Up
Well, that's the list of the best 3D modeling software for Windows 11/10/8/7, Linux, and macOS. The best 3D software for you depends on your needs, budget, and experience level.
If you are a complete beginner, something like Daz3D, Unreal Engine, Blender, or others would be a good pick for you as these will introduce you to how 3D modeling works quickly and straightforwardly.
On the other hand, if you are an intermediate or want to become a 3D modeler professional, software such as Autodesk Maya, 3DS Max, Blender, and others would be a good choice. However, most of these software has a steep learning curve, and you must spend a lot of time mastering these software.
With that said, here I am wrapping up this article. If you have any questions, feel free to shoot them in the comment section below. Our team will try to respond ASAP.