Are you planning to root your Android smartphone but do not know how to do so? If yes, then SRS Root Apk can be an excellent choice for you. This app will help you root your Android smartphone very easily.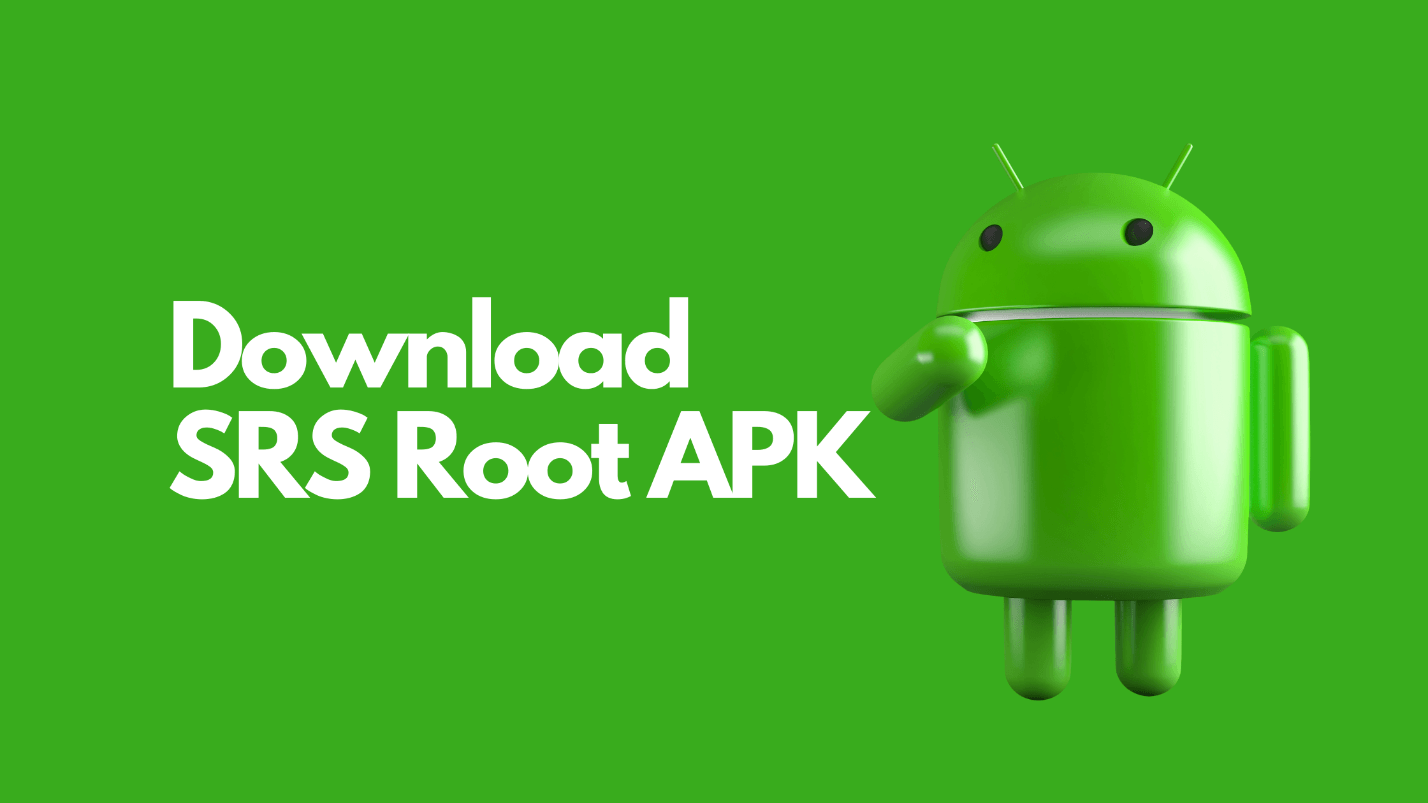 In this article, I will give a link to download the SRS Root app and the rooting tutorial to root with and without a PC.
Earlier, I shared the 360 Super root apk which is an excellent alternative to SRS. So, without any further ado, let's get started.
What is SRS Root APK?
Rooting your Android smartphone is arguably one of the best things you can do to unleash the true potential of your smartphone. Unfortunately, however, the process of rooting Android smartphones has never been easy.
It requires technical knowledge because one mistake can lead you to a bricked smartphone. However, the good thing is that currently in the market, several one-click root applications are designed to make this rooting process relatively easy for everyone.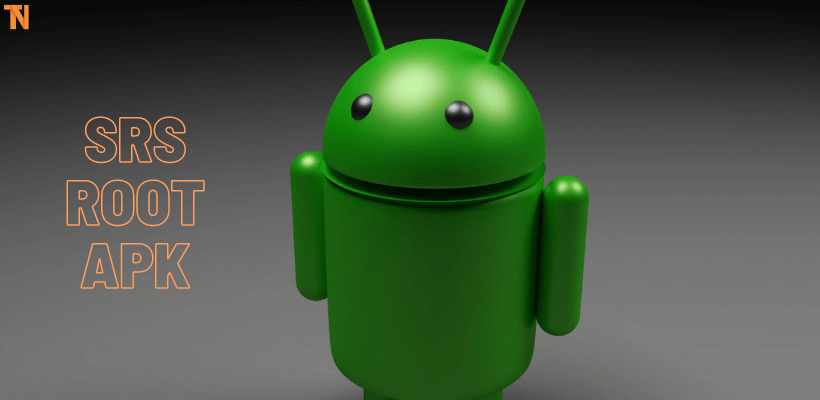 These one-click root apps offer a safer way to root your Android device, and people without little to no knowledge of technical stuff can also use these one-click root tools to root their smartphones easily.
SRS Root app is one such tool. With the help of SRS Root Apk and PC toolkit, you can root almost any Android smartphone with one simple click. This makes the rooting process pretty effortless and protects your device from any risks that may appear during the manually rooting process.
Additionally, SRS Root also comes with dozens of cool features, including FRP bypass on rooted Android smartphones, reset other guest locks, and more. Plus, the SRS Root APK is compatible with a wide range of devices. If you want alternatives to SRS Root, you can check out the Universal Androot app, Baidu Root app, iRoot apk, and Z4Root application.
| | |
| --- | --- |
| App Name | SRS Root |
| Size | 7.47 MB |
| Version | 8.1.1.3 |
| Developer | 123Unlock Team |
| Last Updated | 11 January, 2022 |
| Compatibility | Android, Windows |
| Language | English |
Features of SRS Root App
Before proceeding further to the download and installation guide, let me share some of the notable features of SRS Root APK.
One-Click Root: Rooting with SRS Root is easy thanks to its one-click root function. To root your device with it, all you need to do is enable developer mode, enable USB debugging and connect your smartphone with your PC. There, you need to open the SRS Root Toolkit and click on the root button, and the process of rooting will begin. This one-click root functionality reduces many burdens and risks during the process.
Simple Unrooting: What if you want to unroot your smartphone for some reason? Well, the good thing about SRS Root Apk is that it comes with a simple, one-click unroot feature. Unrooting with SRS Root APK is as simple as rooting with the app.
ADB Toolbox: It comes with an inbuilt ADB toolbox that lets you reset your smartphone device, including pattern lock, password, and gestures. You can even bypass the FRP lock, too, with the help of the SRS Root Toolkit for PC.
Compatibility: SRS Root is compatible with a wide range of Android smartphones and Android OS versions. Even if you have a dated Android smartphone with Android 2.1 or even Android 1.5, there are high chances that SRS Root APK will help you with rooting that device. Additionally, the PC toolkit of SRS Root is available for all different Windows versions, including Windows 7, Windows 8, Windows 10, and Windows 11.
Safe to use and completely free: I like SRS Root APK how easy and secure it makes the entire rooting process. It has been tested multiple times for harmful codes, and it is considered pretty safe to use. Plus, it is entirely free to use.
Download SRS Root APK For Android Devices
Since I have shared enough information about the SRS Root app and its features, it is time to share the download links with you. You can download the latest version of SRS Root Apk by clicking on the button below.
Once you click on the download button, you will be redirected to the direct download links. You need to do nothing but wait for the download to start.
Disclaimer: If you face any issue downloading the app due to broken links or something, please report it to us by dropping a comment below. Our team will try to fix the problem ASAP.
How to install SRS Root on Android?
The installation process is pretty straightforward. However, if you are facing any issues with the installation, you can follow this simple step by step guide –
Step-1:
First, go to Settings > Security > and locate install from unknown sources option and enable it.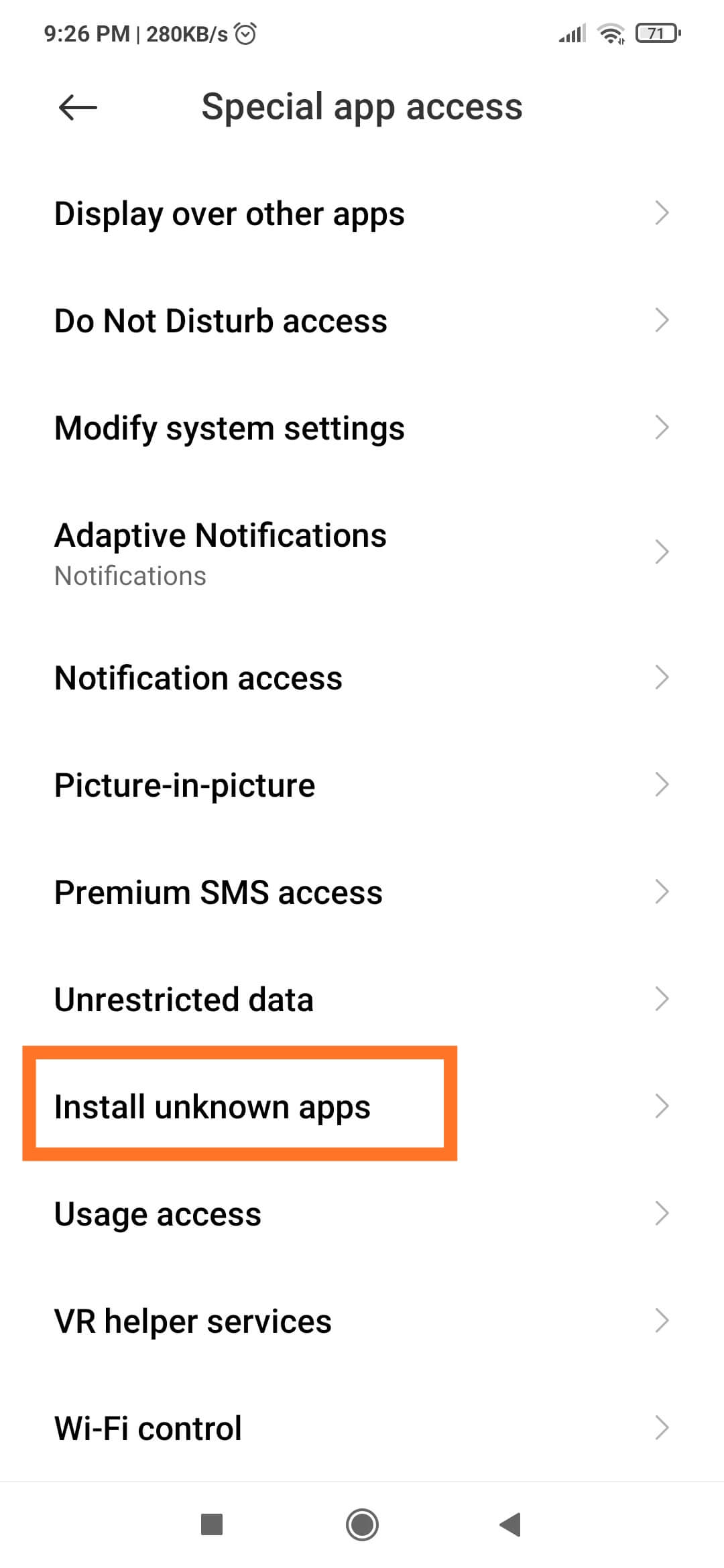 Step-2:
After that, go to your device's download folder, locate the SRS Root Apk file, and tap on it to begin the installation.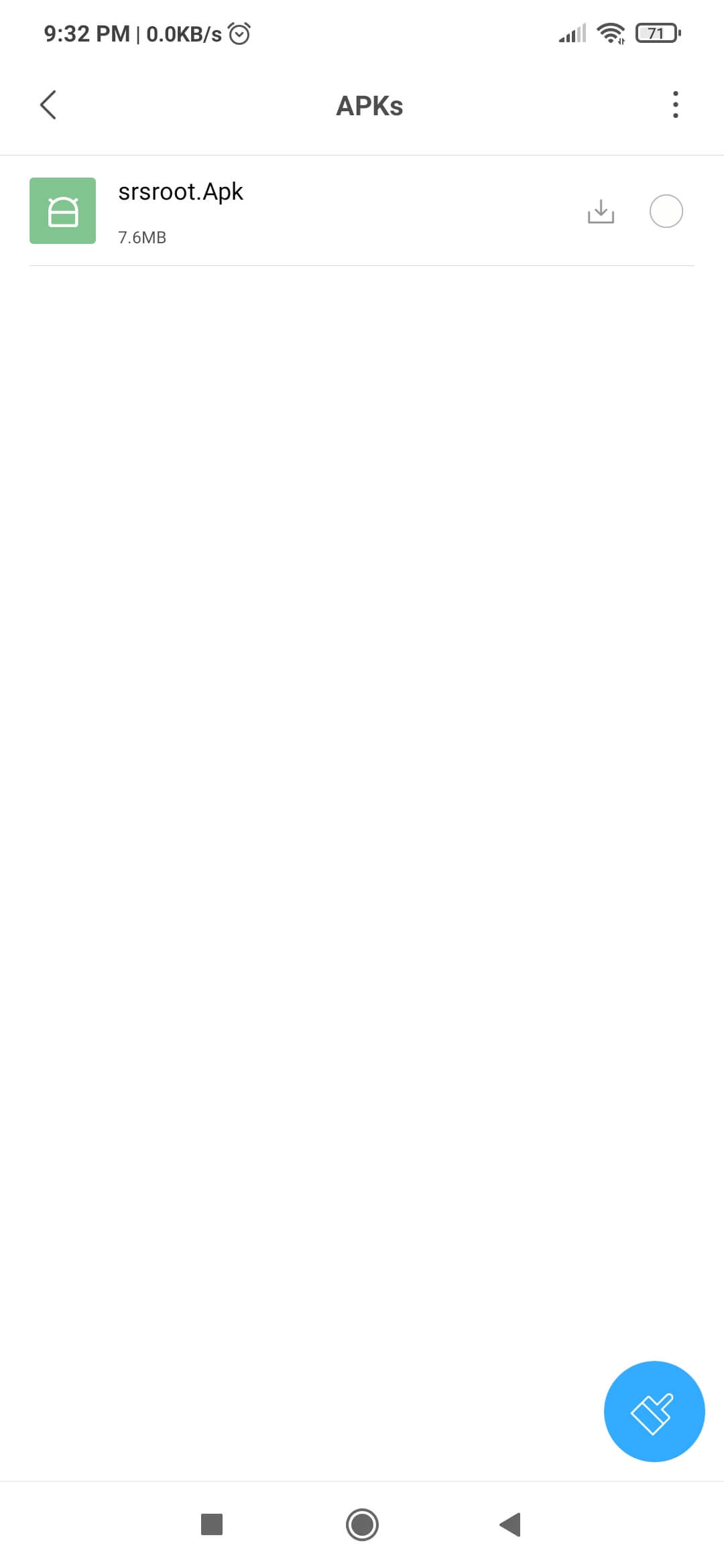 Step-3:
The app may ask for a couple of permissions. It would be best if you allowed them to avoid any complications.
Step-4:
Once you allow all the permissions, the app will take a couple of seconds to install. That's it. The SRS Root has now been installed on your smartphone, and you're ready to root your device.
How to root Android with SRS Root App?
The rooting process is also straightforward. You can try the app-based root option to give it a try, but if that will not help, you can follow this guide to root your smartphone.
Step-1:
First of all, install the SRS Root Apk Toolkit on both your Android and Windows PC.
Step-2:
Now, go to your smartphone's Settings > About Phone and tap on the Build number option 8-10 times. This will enable developer mode in your smartphone to root your device.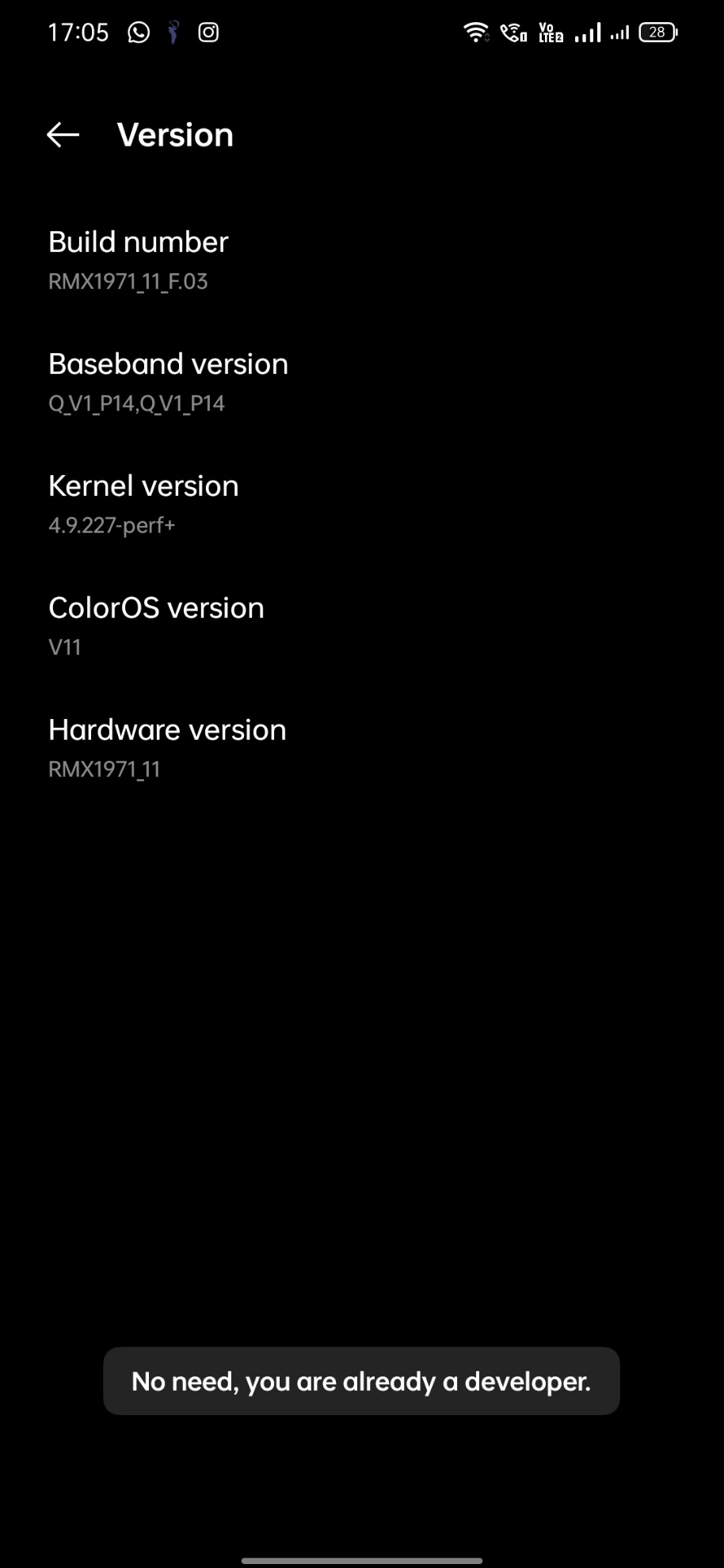 Step-3:
After that, go to Settings > Developer Options > USB debugging and enable it.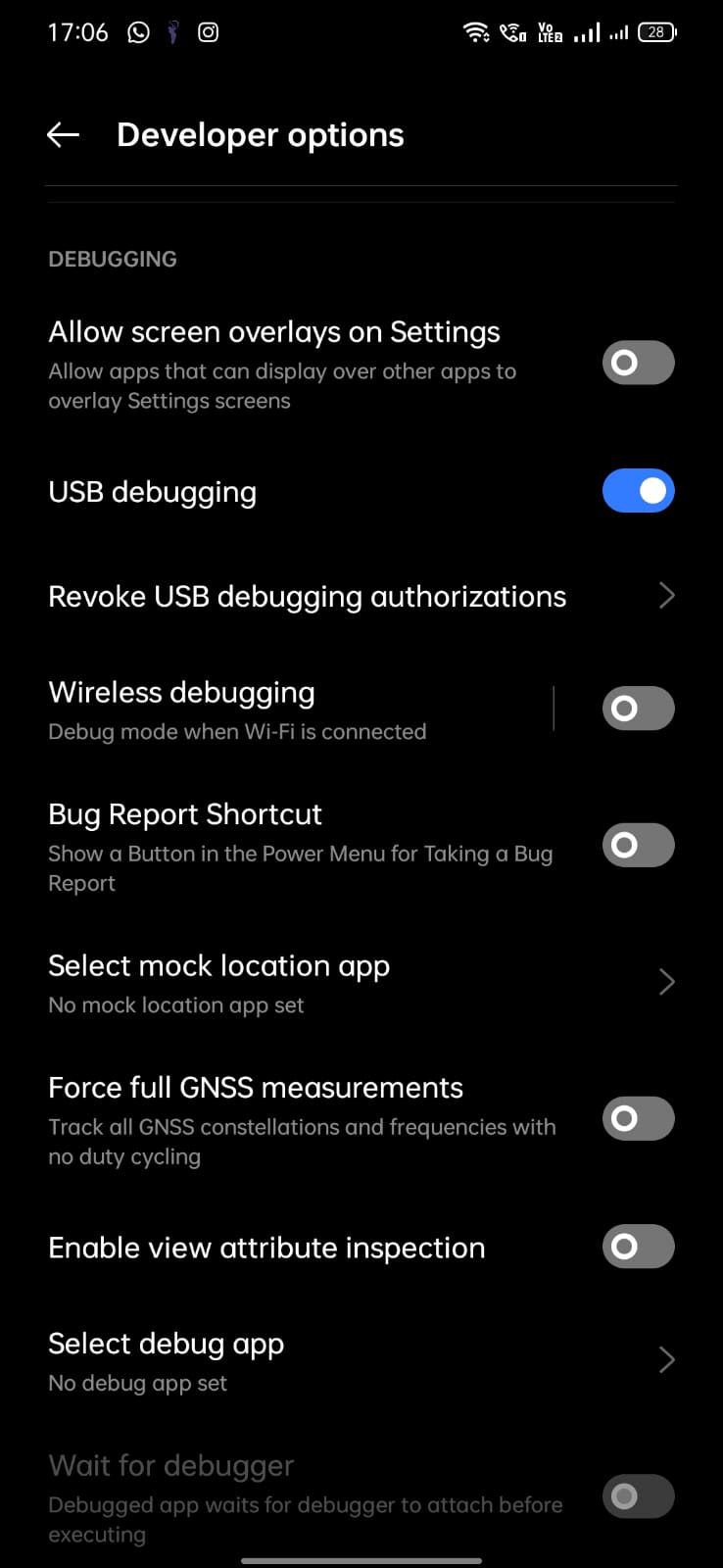 Step-4:
Now, open the SRS Root and root your smartphone from the app dashboard. If your device is compatible, the app itself will easily root your smartphone. However, if the app fails, you need to use a PC to root your smartphone. This mostly happens with newer devices.
Steps to Root your Android device using a PC with SRS Root
Step-1:
Launch SRS Root Toolkit on your PC.
Step-2:
Connect your smartphone with your PC using the USB cable and wait for the SRS Root Toolkit to detect your smartphone.
Step-3:
Once the app detects your smartphone, it will show you three options – Root Device (Permanently), Root Device (Temporarily), and Unroot Device.
Step-4:
Select the first or the second options, as per your requirements. Then, it will ask you to accept the agreement. Accept it, and the root process will proceed further.
Wait for a couple of minutes, and once the rooting process completes, you will get a prompt to reboot your device. Once you reboot your device, you will access all the root features on your smartphone.
Must Read: 50 Must-have Apps for Rooted Phones 
Final Words
There you have it – a step-by-step guide to download, install and root using SRS Root Apk. It is one of the most demanding one-click root apps on the internet right now.
It has dozens of unique features and makes the rooting process like a cakewalk. Plus, its support for a wide range of devices and freeware makes it an ideal choice for anyone who wants to root their smartphone.
With that said, here I am wrapping up this article. If you have any questions, feel free to shoot them in the comment section below. Our team will try to answer all your queries ASAP.