Best Cubase alternatives for Windows 11/10/8/7 PC: Everyone does enjoy music. But, have you asked yourself how people do the remixing of tracks and put some bass and beats into it. And, if done correctly, the results can come out even better than the original.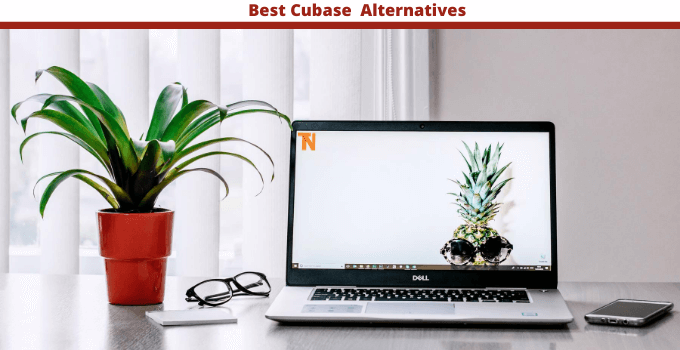 If yes, and you think you have good taste in music, then you can also try out to mix up some songs, add some twists and beats, and see if people like it or not. 
But is it that easy to do? If you use the right software or tool that provides you with such functionalities in a user-friendly environment. Then, of course, it's possible. 
As far as we know, the digital audio workstation (DAW) that most professionals use for their creations is Cubase. That's not the kind of DAW that everyone can afford because it's too expensive. I have also shared the best zoom alternatives for video conferences.
5 Best Cubase Alternatives for Windows PC
Thus, in this article, we will provide you with the list of the 5 best Cubase alternatives for Windows PC that can help you showcase your talent of playing around with music beats.
1.

LMMS
Nowadays, the LMMS software is gaining much hype as it truly offers some cool audio editing features in a free package. Earlier known by the name Linux Multimedia Software, making it available on other platforms like Windows is a great move to increase the user base.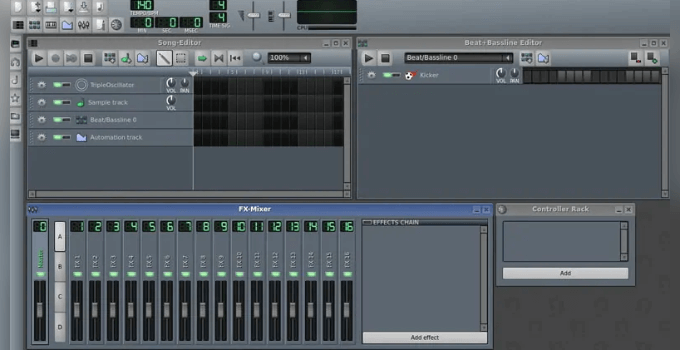 We chose to place this in our list of Best Cubase alternatives for plenty of reasons. The LMMS software comes with a relatively sophisticated and sober user interface that feels super easy to use. Thus, it can be a handy software for the learners as well. 
Moreover, tasks like editing patterns in Piano rolls and composing your songs are too easy. Not only that, but you also get access to unlimited FX channels and mixers with multiple numbers of special effects. 
If you are a person who loves to compose, play around with the audio sequencings. LMMS is just the right software for these purposes. 
Moreover, mixing and automating songs is not a challenging task if you get the hang of it and learn to use it properly. It even allows you to import and export your MIDI files in case you need it. I have also shared the best Tumblr Alternatives for free.
Availability: FREE
2.

Audacity
If your requirements and expectations from a DAW software are pretty basic, looking for the best Cubase alternative is a good decision. Just because Cubase is pretty advanced software, most beginners will regret buying a costly plan.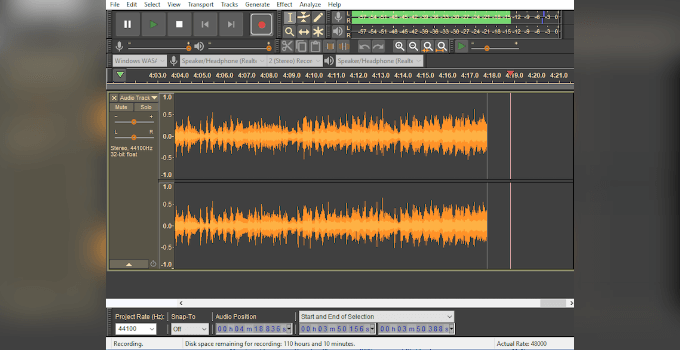 On the other hand, if we choose to use Audacity instead, the first relief you get is free to use. Apart from that, if you are looking for software that can handle essential recordings and editings, like removing vocals from a song to make a karaoke version of it. 
Audacity software is just perfect for the job. As it is an open-source project, it is compatible with almost every OS, including Windows. With the in-built features like a beat analyzer, you can even make a song play faster or slower and much more.
 Even if you want to record your podcasts and edit the audio files, you need nothing more than Audacity. Most professionals have started their careers using Audacity, and it's an excellent tool for you too. Polish your skills on this free tool, and embrace the art. 
Availability: FREE
Must Read: Garageband Alternatives
3.

Pro Tools First
Well, if the talent inside you is craving software that can offer you plenty of editing tools. But you have a budget to consider; why not try out this free and best alternative for Cubase.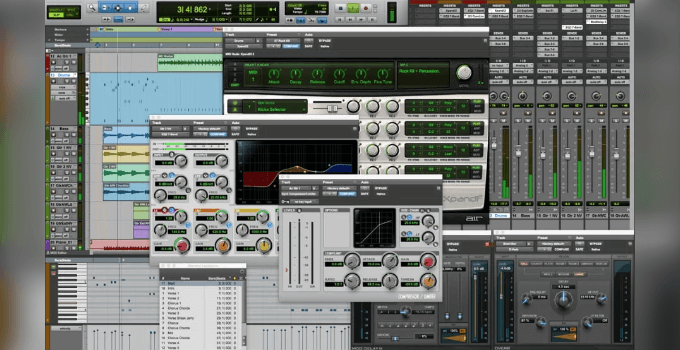 The Pro Tool First edition of the software is free to download for Windows. As you can already see in the picture itself, it is loaded with tons of features and editing tools.
For most users who don't want to break their banks and want to learn audio editing, Pro Tools first is a great software to start with. It is specially made for beginner editors, instrumentalists, and all other music enthusiasts. 
In terms of features, the software provides you with a variety of sounds and virtual instrument tracks. It will help you make your own music absolutely from scratch very quickly. 
Moreover, if you learn the software properly, you can even take advantage of 23 effects and utility plugins to make your song more engaging and beautiful to hear. 
There are several other versions of this software available on the official website. Thus, if your decision changes with time, you can try out the advanced versions as well. 
Availability: FREE/Freemium/Paid
Also Check: Rufus Alternatives
4.

 Cakewalk by BandLab
In the earlier times of its launch, this was quite expensive because of the versatility of software and multiple tools it offers. However, with time, things got slightly changed for this as BandLab decided to take over.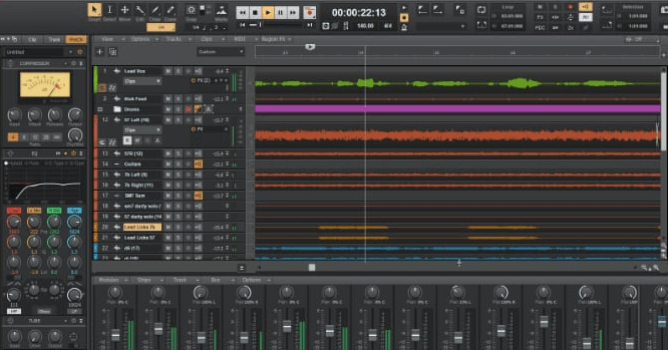 Well, thanks to those people, as they made a fantastic decision; as a result, Cakewalk is available to download for free. Despite being so user-friendly, some people think of it as hard to use the software. 
But, once you spend a little time with this gem, you will learn the basics in no time. And, when this happens, you won't even think to look at other software as it is one of the best Cubase alternatives you can get for free. 
As far as the features are concerned, you get all the necessary tools that you might ever need to make the most relaxing music with the help of its 64bit audio engine that comes with plugin support. 
You will find no issues making songs from scratch. Moreover, there is support to produce melodies using a wide range of virtual instruments. Also, check out windows explorer alternatives for PC.
Availability: FREE
5.

 Traktion T7
Lastly, in this lineup of best Cubase alternatives. It will be a little unfair if we neglect the Traktion T7 software. Although it launched way later than other competitors and even Cubase, it has shown a tremendous growth rate.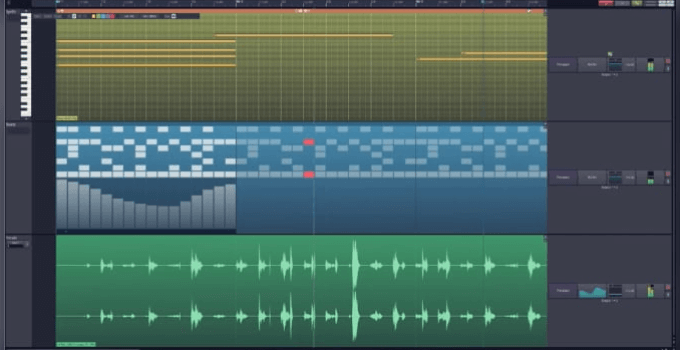 Not just that, it has tremendously left many DAWs behind in terms of features as well as the cost. You will be glad to know that this ultimate DAW is available to download for absolutely free. And you can download your copy right now just by visiting the official website. The Traktion has a pretty simple UI. 
However, if you have used other software in the past, it will feel a little bit different from you. On the other hand, as you start using it and spend time with it. 
You can master its tool in just a few weeks of learning. Moreover, it comes with fantastic MIDI clips and access to virtual instruments where you can produce your melodies and even edit them later using plugins and other tools.
Availability: FREEMIUM
Must Check: CouchTuner Alternatives
Conclusion
Well, these were some of the best DAW software & tools that have enough potential to be the best Cubase alternatives. However, all software might not be available for free. But, the plans are not that aggressive as Cubase offers. 
And for a beginner who is just starting to polish the skills. Directly jumping on to professional tools like Cubase is not a wise decision. Thus, after using the free trial versions. If you like any particular software, spending money on it won't be the wrong path for you.
 Because it's the actual truth that professional features are not that easy to find in free tools. However, just for the experience and sake of art, these tools are more than enough to start with.
 So, if you liked any of the software mentioned in the list, do let us know. Also, in case of any further queries, feel free to ask us in the comments section.