Are you looking for the best Vuze alternatives? Well, I got you covered, as here I am going to share a list of the 10 best Vuze alternative apps and software for Android, iOS, Windows & Mac.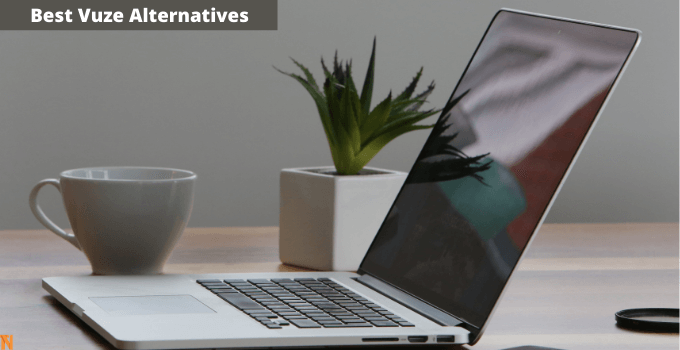 You can use these to download torrent files easily. So without any further ado, let's get started.
Must Read: Best Extratorrent Proxy Mirror Sites
10 Best Vuze Alternatives to Download Torrent Files
Formerly known as Azureus, Vuze is one of the most popular torrent clients available out there. It came into the industry in 2003 under a General Public Licence, but the software's latest release has become more limited with licensing. Right now, this popular torrent client comes in two different versions.
Although Vuze is one of the most feature-heavy torrent clients, the free version possesses so many restrictions. Besides that, this popular tool is not available for Android and iOS platforms. These are some of the reasons people often look for Vuze alternatives.
If you are one of such people, then this article will be beneficial for you. Here I have listed 10 of the best Vuze alternatives that you can use right away. So, here we have our first alternative. BTW I have also shared Hamachi alternatives.
1. Deluge
If you are looking for a powerful yet free Vuze alternative, you should definitely consider Deluge a worthy option. Deluge first hit the industry in 2006, but it took around seven years to get a stable release.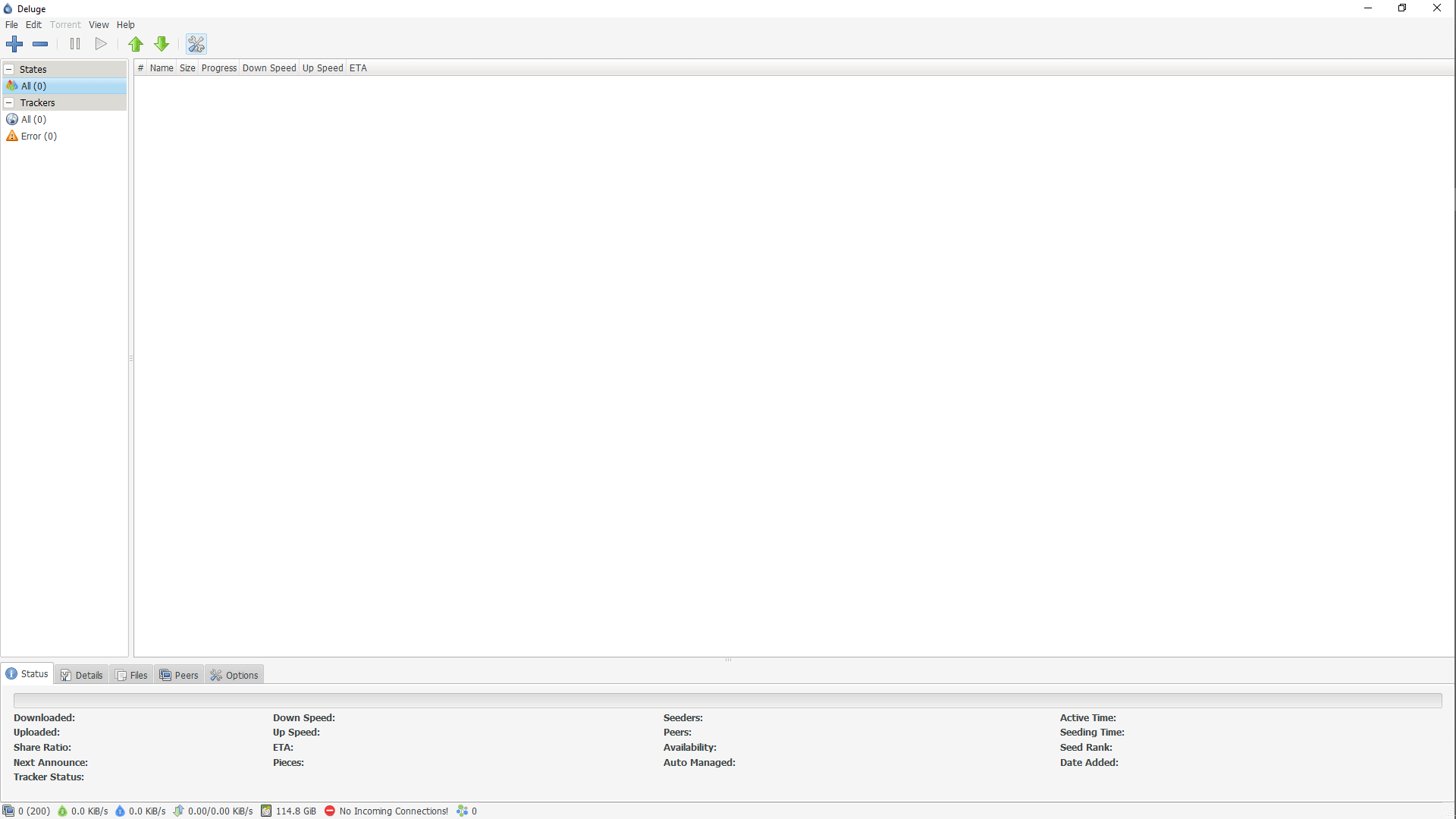 The best thing about this tool is that it is open-source software that means anybody can freely download, edit or publish the software without any hassle.
The latest released version of Deluge is 2.0.3, which is available for Mac OS, Linux, and Windows. Unfortunately, this tool is not available for smartphone platforms. Therefore, if you are looking for a Vuze alternative for your smartphone, then Deluge is certainly not the option for you.
What I liked the most about Deluge because it allows users to enhance the functionality by installing various plugins, but it also makes the process time-consuming. Overall, Deluge can be a great Vuze alternative for people who want a more trustworthy, powerful, and free-to-use torrent client.
2. BitComet
BitComet also came into existence in 2003, and since then, developers have released several versions of the tool to add more functionality to the tool and make it more stable. The good thing about BitComet is that it is a free torrent client, and yet, it does not contain adware.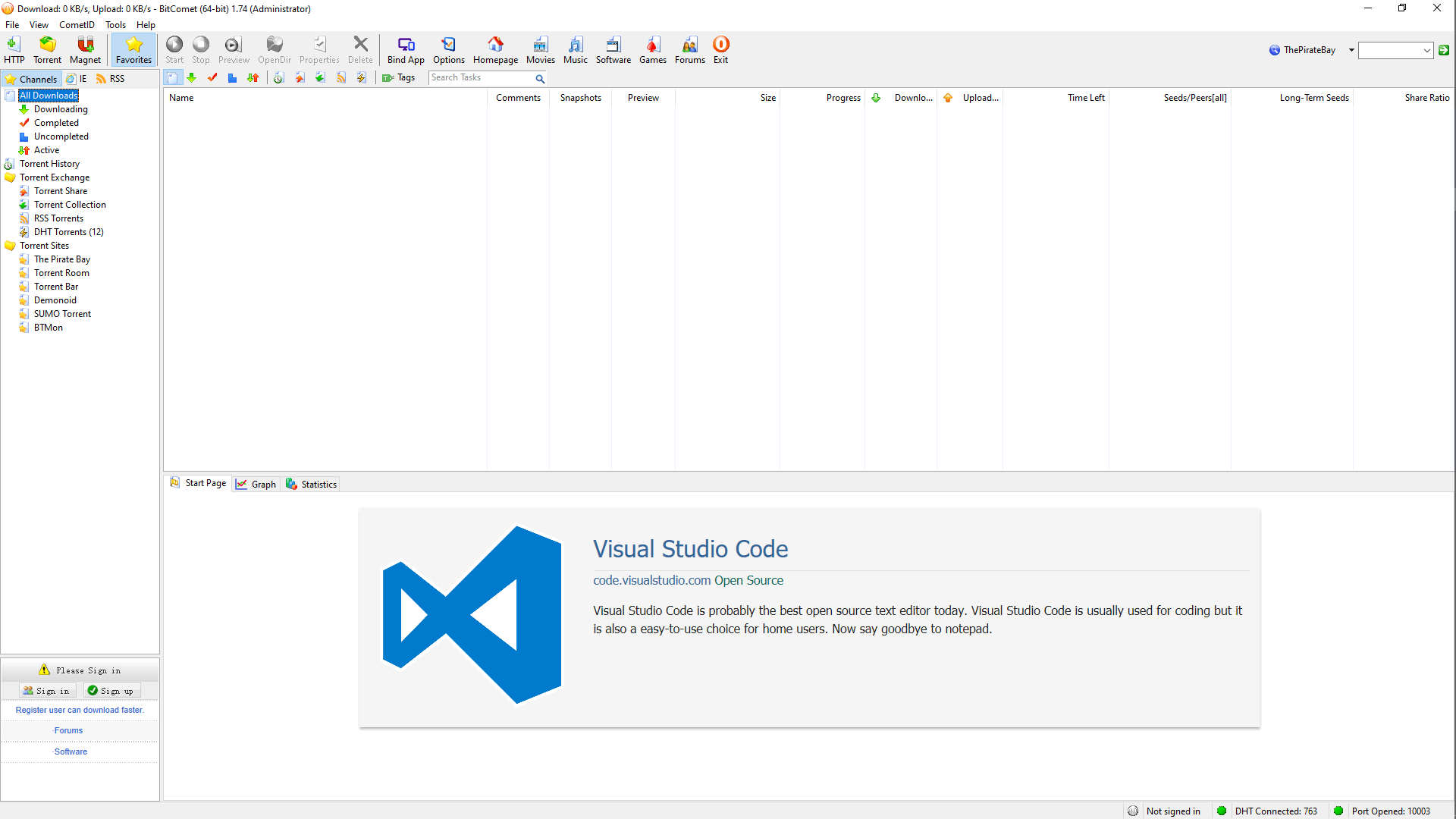 It is very uncommon with free torrent clients, and that makes BitComet a good Vuze competitor. Initially, BitComet was only available on Windows OS, but recently, they have introduced their macOS software. They have also released an Android client, but it seems a bit buggy at the moment.
The latest released version of BitComet is v1.74, which is available for both Windows and macOS, and for Android, they have released v1.0.1. Unfortunately, BitComet is not available on the Linux platform.
3. uTorrent
uTorrent is one of the most popular and commonly used torrent clients available out there. It was developed by BitTorrent Inc. to let torrent users easily share and download files over a peer-to-peer file-sharing protocol.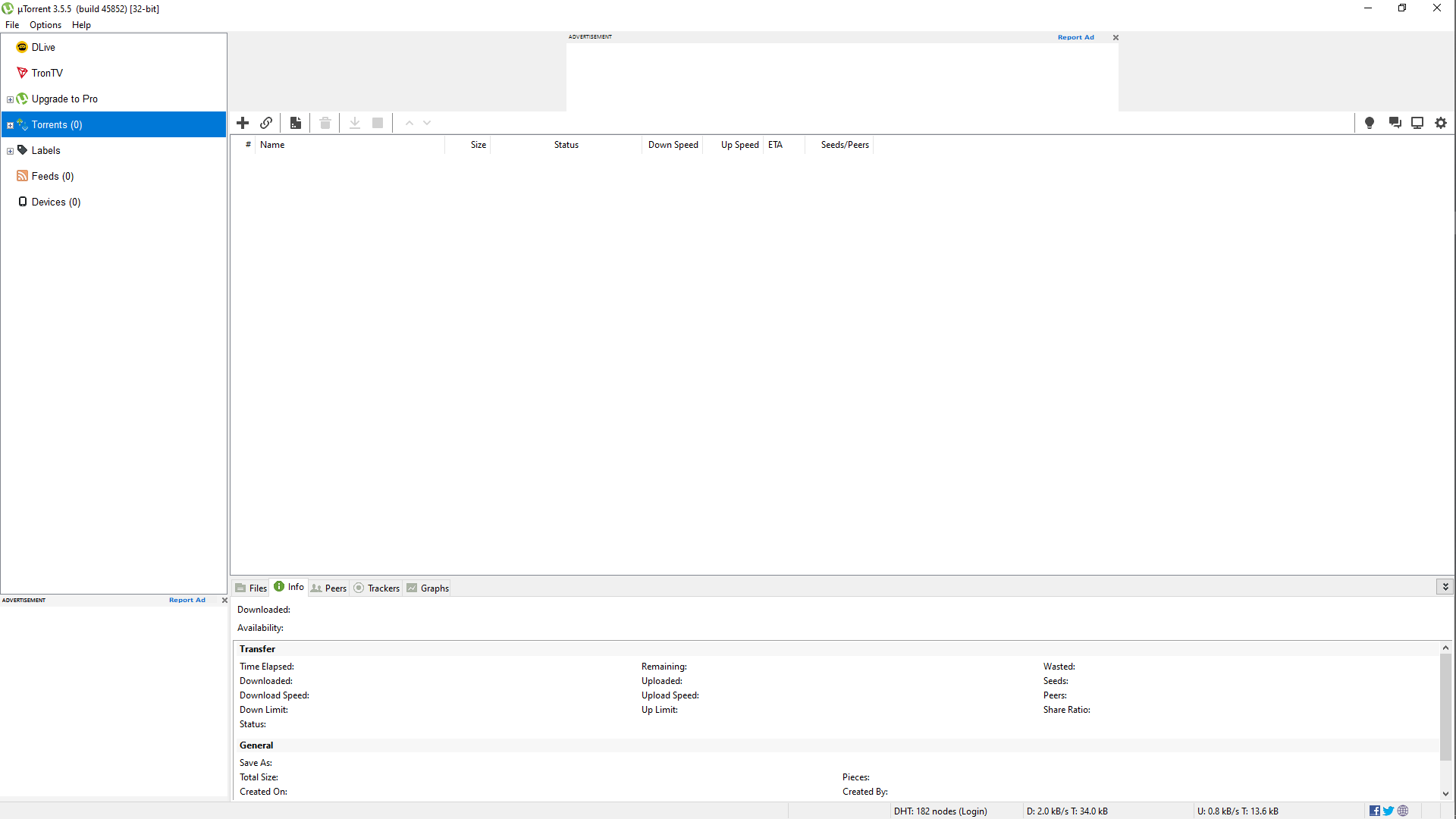 This tool is miles ahead of its rivals in functionality, userbase, speed, and other stuff. This feature-rich torrent client boasts over 160 million users worldwide, making it the most commonly used torrent client.
The best thing about uTorrent is that it is very light in size. It sizes around just 4 MB, making it one of the most lightweight torrent clients on the web. Also, uTorrent is available for almost all popular platforms, including macOS, Linux, Windows, and Android.
The free version of uTorrent comes with some limitations and adware, but users who want to eliminate these limitations can opt for uTorrent Pro for just $19.95/year. It is one of the best Vuze alternatives.
4. BitLord
BitLord is another popular torrent client that can download and share files over a peer-to-peer network. Initial releases of BitLord were based on BitComet, and later releases from version 1.2 to 2.3.2 were based on Deluge.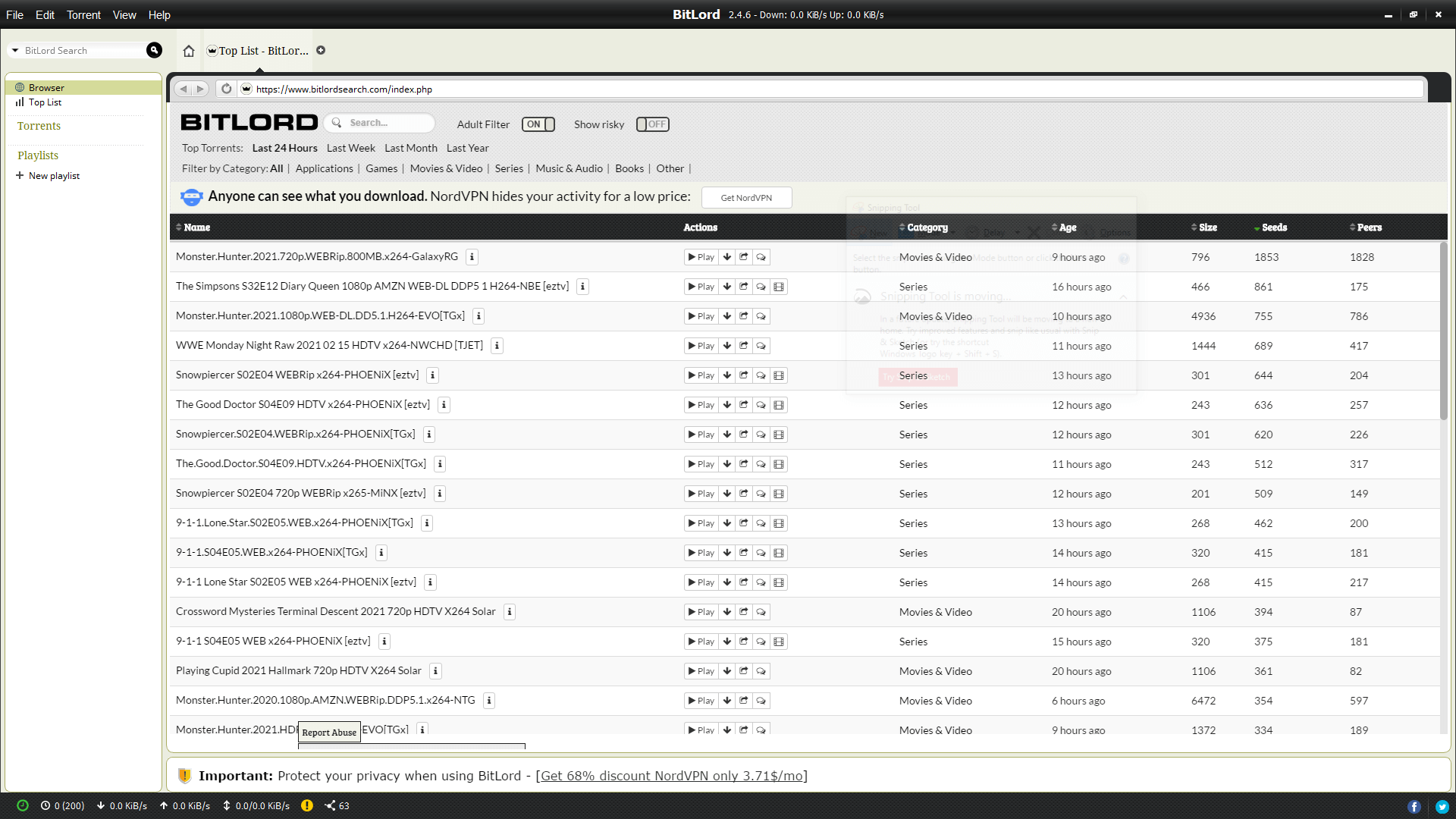 But after 2.3.2, BitLord introduced several new features to differentiate itself from BitComet and Deluge. Furthermore, it is an entirely free-to-use torrent client.
As of now, BitLord only supports Windows and macOS computers. Therefore, if you are looking for a Vuze alternative for Linux or smartphone platforms, BitLord is not an option.
Although it is a free tool, it does provide a bunch of premium features, such as streaming content before downloading, encryption, bandwidth controller, downloads scheduler, and others. However, it does contain advertisements, and there is no way to eliminate that.
5. BitTorrent
BitTorrent is the official client software of the BitTorrent protocol. Since its release, this tool has got several updates that have included many functionalities to this torrent client.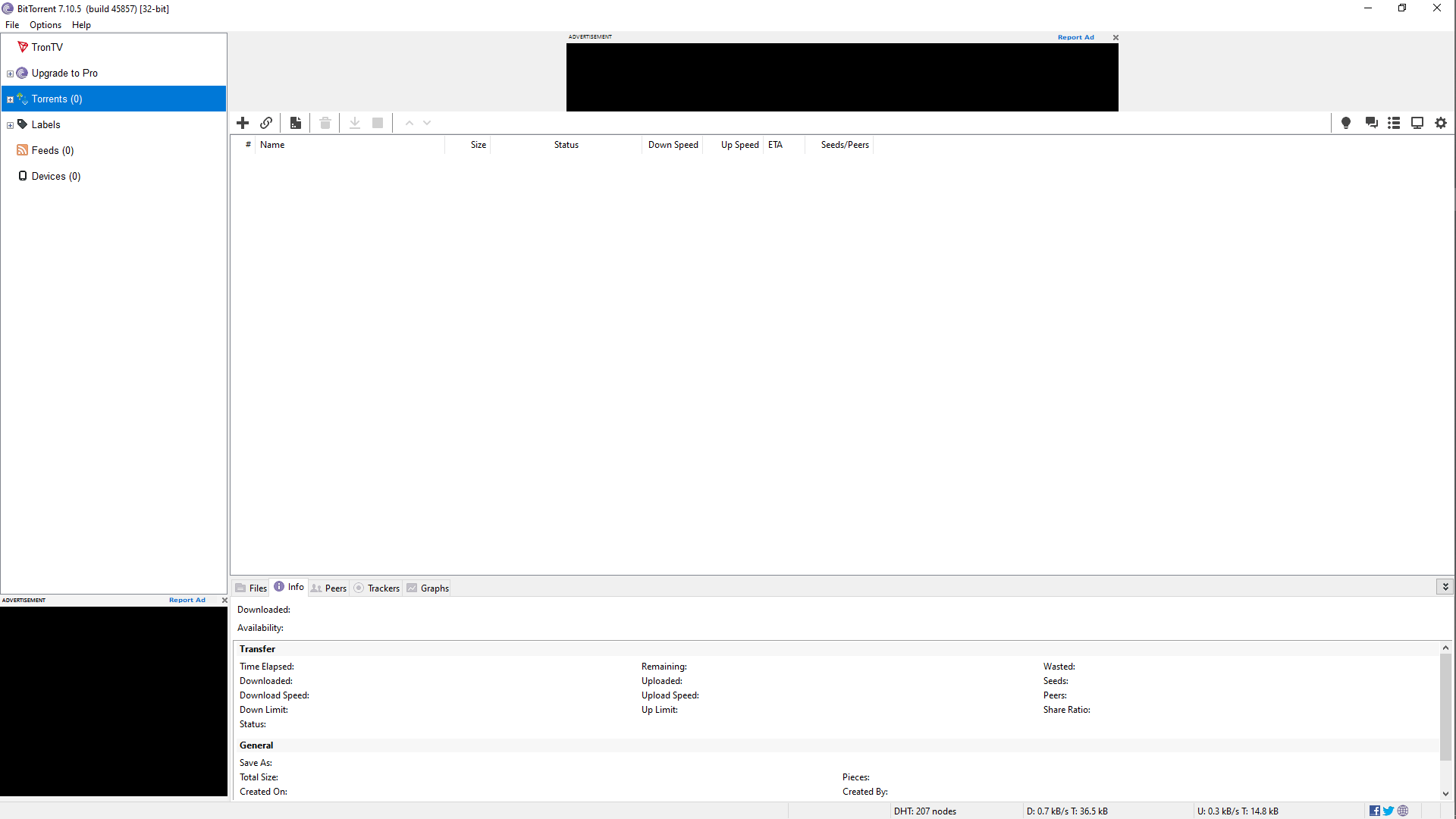 Some of the notable features of BitTorrent are its support for magnet links, encrypted connections, private torrents, and remote access using its web interface. BitTorrent also possesses a spotless and easy-to-use interface.
Furthermore, this tool supports literally all major operating systems that include macOS, Windows, Linux, Android, iOS, and even FreeBSD. BitTorrent features three different versions of its client. The first one is BitTorrent Free, an ad-supported platform with limited access to features.
The second one is BitTorrent Pro, which eliminates all the restrictions along with adware and the third one is BitTorrent Pro + VPN that comes with a year of CyberGhost VPN along with pro features.
6. rTorrent
First introduced in 2005, rTorrent is another torrent client that allows users to download and share files in a peer-to-peer network. It is a very lightweight and clean torrent client that doesn't come with much bloatware.
Some of the prominent features of rTorrent are prioritization and selective downloading, support for magnet links, super seeding, PES, and others. On top of that, rTorrent supports all major operating systems except Windows, Android, and iOS.
The good thing about rTorrent is that it is a free torrent client that you can easily download from GitHub. Despite being freeware, it doesn't feature advertisements, which is a plus point of this tool.
The feature set of rTorrent seems appropriate for a basic torrent client. However, if you are looking for a Vuze alternative with more advanced features, rTorrent is not the right choice.
7. BiglyBT
BiglyBT is the youngest torrent client on our list of best Vuze alternatives. It made its debut in 2017. It came as a continuation of the Azureus (aka Vuze) torrent client and is completely open-source and ad-free. BiglyBT is being developed and managed by the original coders of Azureus.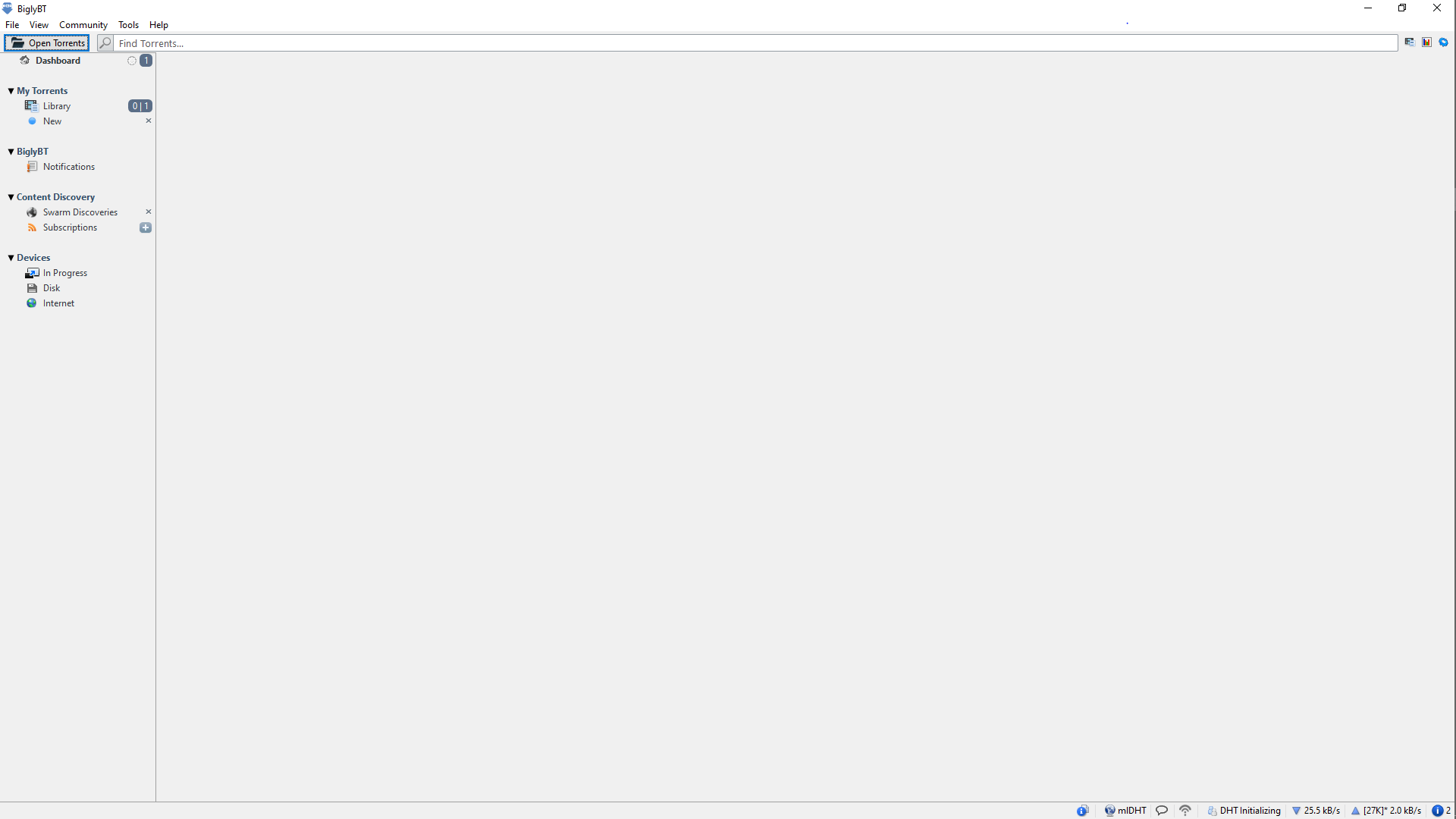 While it lacks some of the features that Vuze offers, it still has everything that you might need to share and download content over a peer-to-peer network. BiglyBT boasts a very intuitive and clean user interface, which is very user-friendly.
On top of that, it supports a wide range of platforms, including Windows, macOS, Legacy OS, Linux, FreeBSD, and even Android. Despite being a lightweight and simple-to-use torrent client, it is packed with tons of excellent features.
Users can play media files before downloading them, set limits on downloads by tags, network, peer-set, and many others.
8. Tixati
Tixati is the most feature-rich free Vuze alternative on our list. It comes with a user interface that gives the old retro vibe, but that also makes the UI a bit outdated. But the good thing is that the tool is straightforward to navigate.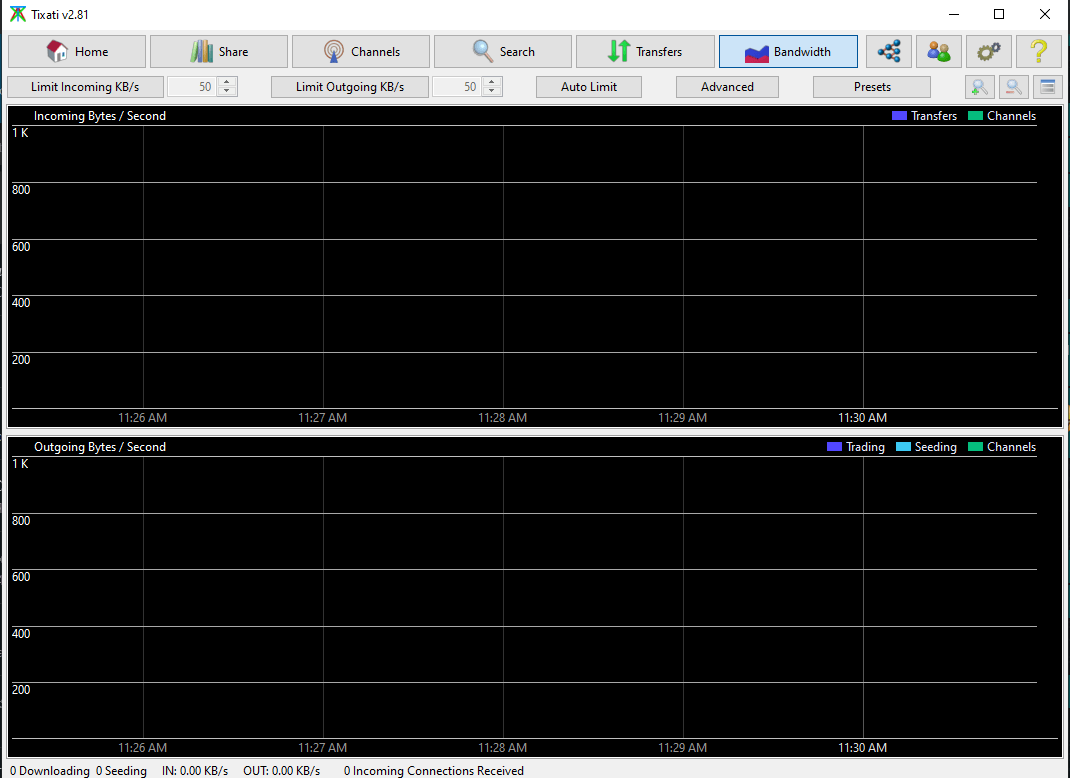 It offers so many configuration options that make it a highly customizable and functional torrent client. Having this many functionality options are very uncommon with free torrent clients, making it an optimal free Vuze alternative for techy people.
Tixati only supports Windows and Linux operating systems. Despite being so functional and completely free, Tixati doesn't host any ads. It is the most appealing thing about Tixati as it is not an open-source client, and still, it managed to stay ad-free.
It has a "No Spyware, No Adware, No-Nonsense Guarantee" that makes it an excellent choice for users concerned about their privacy.
9. qBittorrent
qBittorrent is an open-source torrent client that helps users download different types of content off the internet. Since it is an open-source tool, it is freely available to download on its official website and GitHub.
qBittorrent stands amongst some of the very few lightweight torrent clients that offer a clean and ad-free user interface with so many functionalities. It makes qBittorrent an excellent alternative to Vuze.
qBittorrent is available on all major operating systems, including macOS, Windows, FreeBSD, and Linux. However, it doesn't currently support mobile platforms. This tool possesses a simple user interface that makes it look a bit outdated.
But if we put that aside, qBittorrent is filled with dozens of top-quality features such as an in-built media player, encryption capabilities, search engine to find files, ability to give priority to any torrent, and others.
10. Bitport.io
The last tool on our list is Bitport.io, a relatively new torrent client in the market. Despite being a newbie in the industry, Bitport has managed to attract many users and make a name for itself.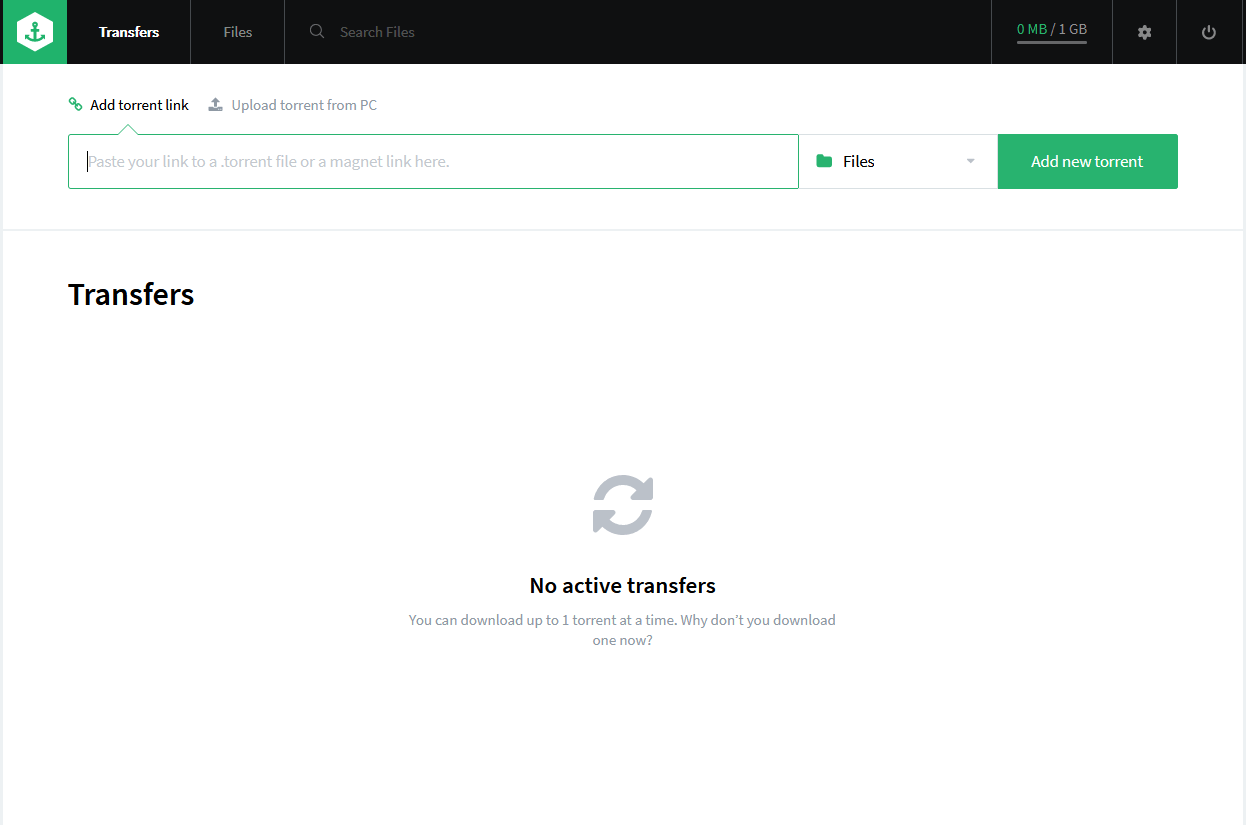 Before proceeding further, let me tell you that this is not like any other torrent client out there. It does not even have a client; instead, it is a cloud-based storage service that lets you download and stream torrents on the air.
It is a revolutionary cloud-based way to download torrents. Users can save torrents on their Google Drive or safely on their computer. It keeps your IP secure and connection encrypted while connecting with torrent servers and fetching torrents.
Since it doesn't require installing any client and offers a web-based service, you don't have to worry about this tool's compatibility with your device. The downside of this tool is that it is a bit costly.
Must Read:
Conclusion
Well, that's all for the best Vuze alternatives. Vuze is a trendy torrent management client, but the annoying advertisements, a closed-source program, and the client's heavy size have forced users to look for Vuze alternatives.
Luckily, there are tons of excellent options available that can give neck-to-neck competition to Vuze. Also, the right tool totally depends on the needs of a user. Therefore, I decided to round up the best tools that can replace Vuze for you.
Do note that I have not listed tools in the order of best or worst. All the tools that I have mentioned in this list have their pros and cons. Therefore, it is up to you to see which tool can fulfill your needs.
With that said, here I am wrapping up this article. I hope it helped you to find the best Vuze alternative for you. If you have any questions, feel free to shoot them in the comment section below. Our team will try to answer all your queries ASAP.